Many times it is very hard to understand Wifi Signals. If we have Wifi in the house and when we take a few steps near the door and your Wifi is gone. This happens with everyone and all get frustrated. As in this generation, no one can stay with a bad Internet connection. So, each and every one wants a great Internet connection. What can you do to have a great Internet on your Windows, iPhone, and on your Android device? There are few Wifi analyzer software which helps you to place your router in the right place.
This WiFi analyzer app will help you to get the best speeds from your network. So, if you want any WiFi Analyzer app for your Window, Android, or iPhone, then here we have brought a list. All these will help you to get the best WiFi speed.
Let us see the Best WiFi analyzer apps for Windows, Android, and iPhone.
Best WiFi Analyzer Apps for Windows.
1. WiFi Analyzer
WiFi Analyzer is a Windows app which is available on Microsoft Store. This Tool is made just for the home users. The pro version of the tool adds beeper for the signal strength, live-tile support, and has the ability to connect to Wifi directly from the app.
This tool will help you to get a visible representation of your network's channel and it is the best channel which you can use to get the best speed. As you install the app, you can see a graphical representation of all the networks which are available in your area. Whichever connection graph is higher it is the strongest connection. So, this is just a visible graphical representation to know which network is having the higher graph with a great connection.
Also Read:
2. NetSpot
NetSpot is the only WiFi analyzer tool which can be recommended to complete the professional network and beginners. The modern UI is beautiful, self-explanatory, and inviting. This app runs on Windows 7/ 8/ 10 with a standard 802.11a/ b/ g/ n/ ac wireless network adapter.
NetSpot comes with two different modes: Survey and Discover.
The Survey tool can be used to identify networks and points available in your area. Before using it helps in creating heat maps. On the other hand, Discover tool takes Snapshots of the Wifi networks. Both will help you to choose the best spot, increase the signal strength, and fight signal interference.
3. inSSIDer
This is another analyzer tool which is built mostly for professionals. inSSIDer tool is paid and there are three plans available. At $149, it is the most affordable plan but it does not support 2.4 GHz channel.
It is specially meant for offices with big networks. It can identify the sources of interference and monitor channel saturation. inSSIDer tool will track and record the Wifi signal strength so you can compare which one is the best. All the data is recorded in dBm. However, it is an expensive tool which is built mostly for office use. At the same time it is a powerful tool and the money we pay is worth it.
DOWNLOAD LINK (PAID)
4. SpeedTest Master
SpeedTest Master tool quickly analyze the network speed, download/ upload speeds. Then it will analyze the nearby networks. Most of the Wifi Analyzers does not allow the users to switch networks but this tool does. Yes, in this tool you can switch if you are using cable network or any other network.
The whole process will be done quickly and is easy. All the tests which you have performed will be saved.
A one-click solution will quickly give you a result and tell you what to do. It is ad-free like other Microsoft WiFi analyzers.
Also Read:
5. WiFi Analyzer Tool
Even this tool is from Microsoft store but it is available for Windows 7 and 8 users also. Wifi Analyzer Tool scans all the Wifi networks which are available around you. It will show the handy spectrum chart which identifies the networks which are overlapping each other.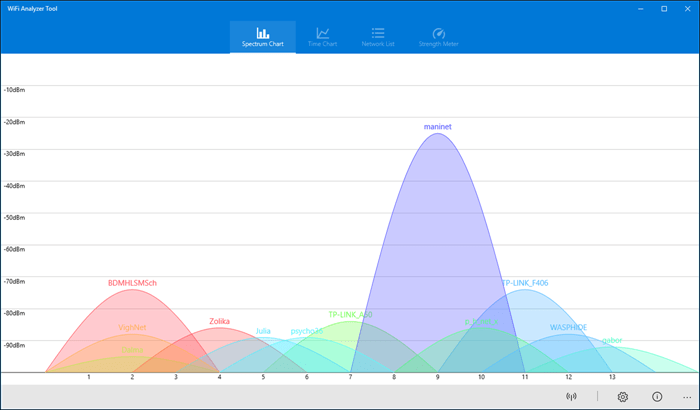 This is the best way to find the best channel to connect the router. It is very easy to use the tool for home users and the features are also very good. It is a paid tool, you need to pay $4.95.
6. Vistumber
Vistumber supports GPS and Live Google Earth tracking. It finds the Wifi network in the plot on a map. It will show the exact location and other information like Strength, name, encryption. You can use this tool to find the Wifi Network near your home or in your home. This also helps the person moving in a vehicle who using a Smartphone or a laptop. However. the User Interface is outdated and is quite difficult to use.
Available for Windows 10, Windows 8, Windows 7, Windows Vista
Also Read:
7. Wireshark
This tool is completely free and open source which is planned for troubleshooting. Though, it is quite difficult to use. But Wireshark has good features, Thriving, open source community, and Support for plugins.
Available for Windows, Linux, OS X, Solaris, FreeBSD, NetBSD, and many others.
8. WiFi Commander
Wifi Commander was built with Windows 10 and is not available for Windows 7 and 8. This app will show the Signal Strength in real time. It will help you to join the best network which is based on the recent data. The User Interface is very good with 3D graphing. It has the capability to make the Wifi and Network analyzing process fun.
WiFi Commander is a paid tool and ad-free. It is available for $4.99.
9. WiFiInfoView
WiFiInfo View has lots of info about the networks which are near your area. In this tool, there is a handy summary mode available which shows all the useful data very clearly. You can check this data by sorting it by Channel number, company name, and much more. The User Interface has a lot of good function which helps you to make decisions quickly. All the data can be easily sorted. It is completely free of cost.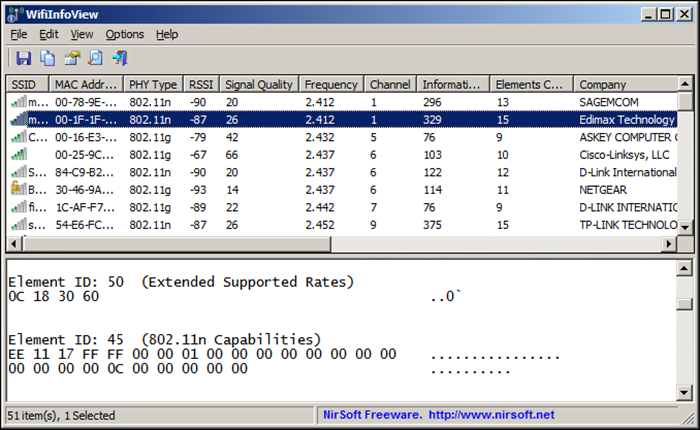 10. GlassWire
GlassWire shows the table in a beautiful layout. It will also show you that your Windows PC is talking to which network. And also helps in networking tools like optimizing networks, finding channels. However, it is free to use and the upgrades are also available. If you pay some amount which is starting at $39, you will get additional features like, 6 months history of logs and data, lockdown mode. And if you want to know more than there are other plans which you can activate by paying the amount.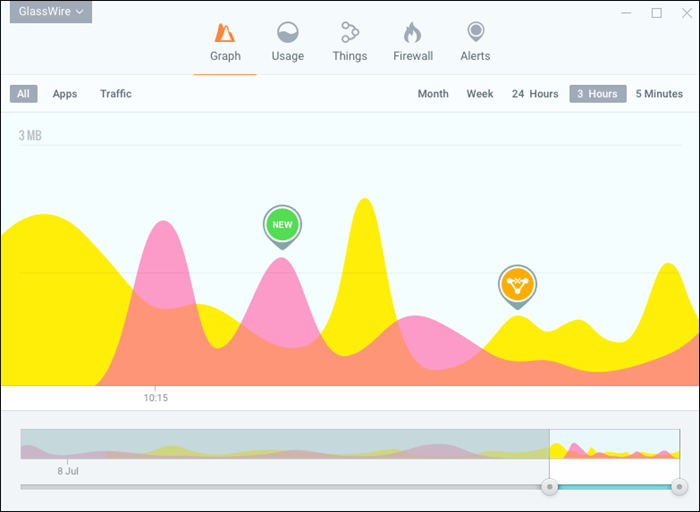 Best WiFi Analyzer Apps for Android
Here are the best ten Wifi analyzer apps for Android, which we have gathered. If you are having problem with your Wifi network, then just use these apps.
1. NetSpot for Android
Now, if you want to analyze a WiFi network you only need your Android device or a tablet. You need to install NetSpot app on your device to analyze the Wifi network. One of the best Android Wifi Analyzer is NetSpot as it has the unique interface which is very easy to use. You can search Wifi networks which are near you and can see them on the graph. Each and every detail about the Wifi network is presented in the table. And the good news is that the NetSpot app is completely free for Android.
DOWNLOAD LINK
2. Wifi Analyzer
This Wifi Analyzer is for Android and is easily available on Google Play store. Wifi Analyzer is the original analyzer app for Android and is the best one. The app is really good and is very simple to use. It displays the wireless networks on a graph and shows which channel network is on. As you turn on the app, you will see a dreaded channel overlapping. Even this app for Android is free and supported by ads.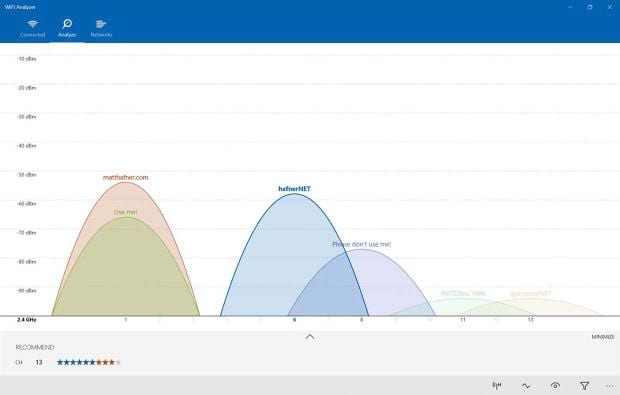 3. OpenSignal
This is a powerful Wifi analyzer app with lots of great features. OpenSignal app displays the direction of all the nearby cell tower, perform speed, displays coverage and the connection quality on the map. It provides you with all the details of the wireless network and much more. The OpenSignal app is free of cost and doesn't have ads which is surprising.
4. Network Signal Info
An alternative to Wifi Analyzer is Network Signal Info. It is for those people who want to see more information about the currently used network. The main feature of Network Signal Info is it has accurate signal strength with useful visualization. If you are focusing on one network then this tool displays the network's Wi-Fi-Name (SSID), BSSID, MAC address, maximum Wi-Fi speed, IP address, external IP address, net capability, net channel, subnet mask, Gateway IP address, DHCP server address, DNS1, and DNS2 address.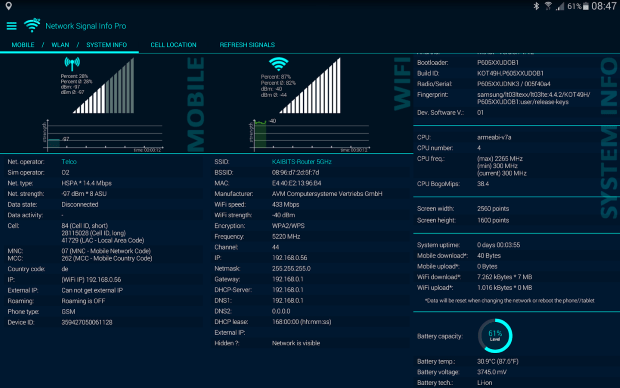 Network Signal Info also has a paid version which does not have ads and adds few useful features.
5. WiFi Monitor
WiFi Monitor is developed by Alexander Kozyukov and is a Wifi Analyzer for Android. Its user interface is divided into few tabs. The connection tab shows the information about the present WiFi network. And the Networks tab shows a comparison of all available Wifi by parameters. And the Channel tab shows the present Wifi channel traffic distribution. With the help of Strength chart, you can identify the areas of weak signal and the speed chart shows the information about transmitted and received data.
6. ScanFi
With the help of ScanFi, you can turn any Android device into a powerful wireless network analyzer. This tool has lots of advanced features which makes Wifi analysis effortless. ScanFi allows you to recover the information about the nearby networks. It also visualizes the activity on graphs and see historical information about the speed, strength, and much more. This app supports scanning of both 2.4 GHz and 5 GHz.
ScanFi is free of cost to download.
7. NetX
NetX is another good option for Android which is well-designed and is packed with all the important features. The User Interface is responsive and feels modern. It also identifies which device you are using. In a graph mode or rating mode, you can see all the networks nearby you. Just find out which channel has less crowd and select that one to get better speed. This app is very powerful and also looks good.
8. AirDroid
AirDroid app supports the wireless remote control of the Android device with its User Interface. Install the app and join the device to a local Wifi network and connect the device from other computers with the help of Standard Web Browsers.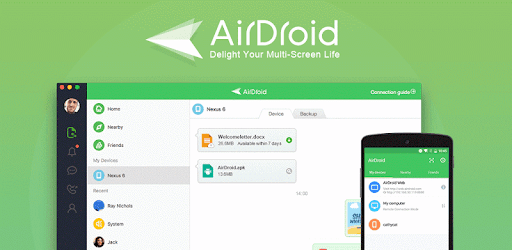 This app is very useful for wireless file sharing, and it also allows you to manage the text messages and phone calls of your Android device.
9. Bluetooth File Transfer (Medieval Software)
There are plenty Android apps which allows you to share files over Wifi. But most of the apps are useless when there is no WiFi. So, it is important to keep an app which supports file sync over Bluetooth connections with other devices. Bluetooth File Transfer is the app which is easy to use and has nice features like displaying thumbnail pictures for movies, photos, etc.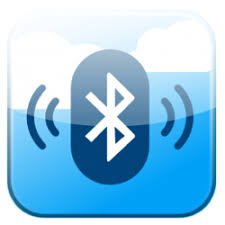 10. ConnectBot
ConnectBot has loyal followers who appreciate the reliability, the easy way of using and security features. Working with this app is not a cup of tea for everyone so if you can't work then don't worry. Better choose another option.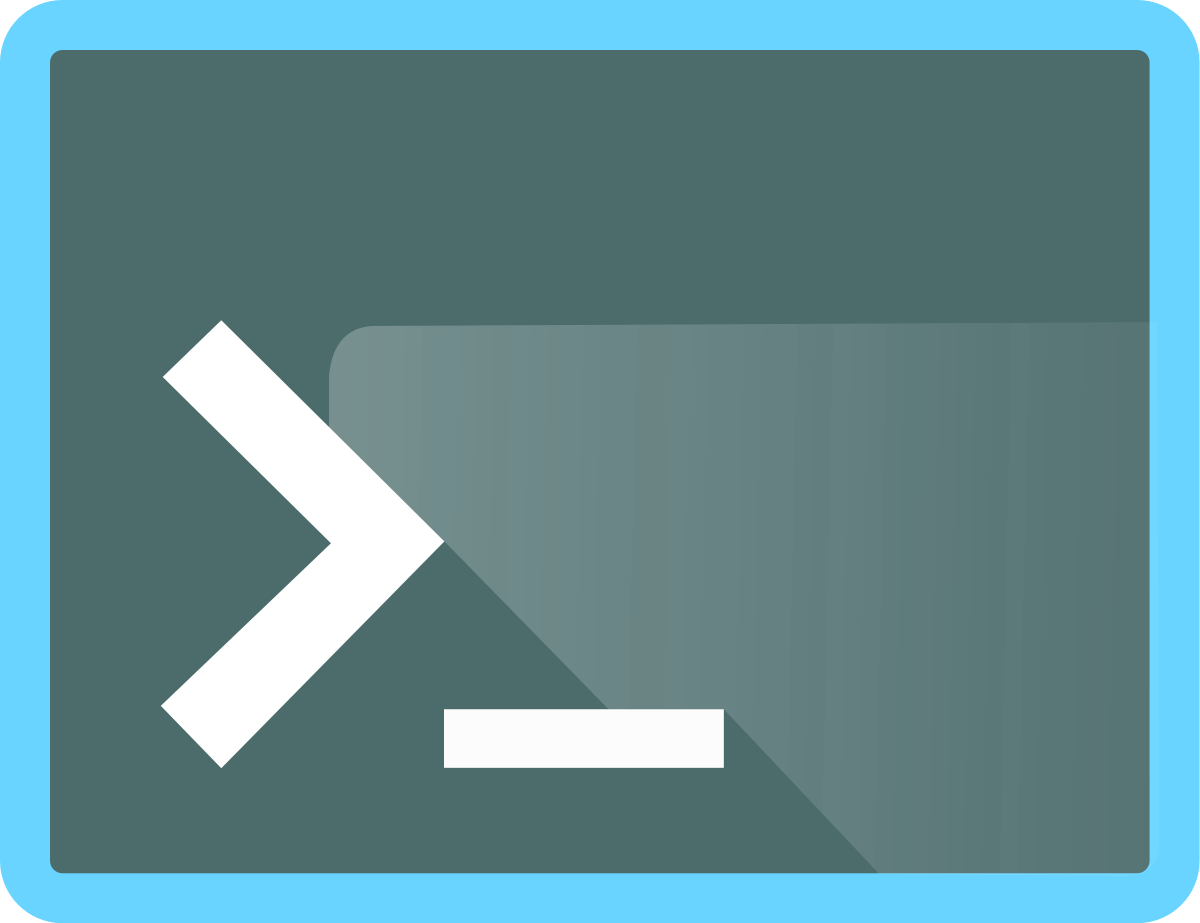 Best WiFi Analyser Apps for iPhone
Here, we have listed ten best Wifi analyser apps for iPhone which has the best features. Some of the apps are free and some are paid. Check out the list and start using it for your iPhone.
1. Dr. WiFi
DR. Wifi is a freemium tool which comes with a basic feature of Wifi scanner. It allows you to see the list of all the connected devices in your network. The speed tester shows you the upload and download speed of your wifi. And upgrade the premium version and there is also a signal tester and security tester for your router and wifi.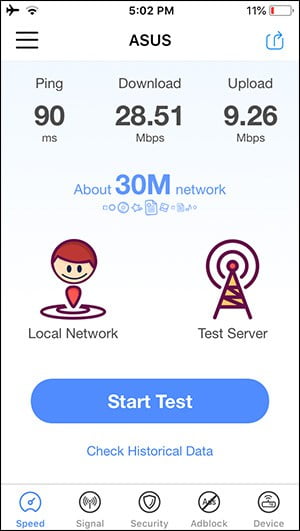 The plus point is the ad blocker, it blocks all the ads and tracking while you are browsing from your device.
2. Network Analyzer
Network Analyzer app is designed to help all the iPhone users troubleshoot with various networking problems, like poor signal strength, high latency, connection drops. It is capable of Wifi scanner which can quickly detect all the nearby network devices. Use this app to perform a DNS lookup, upload speeds and test the download speed also.
This app is not free so you need to spend 4,49 € and use this app.
3. IT Tools
IT Tools is all wounder networking suite tools, most of which is packet tracing. The IT Tools also has integrated Wifi analyzer iOS. The tool supports IPv6 scanning via broadcast addresses. This tool provides the details of the network.
An IT Tools is not a free app as it costs 6,99 €, but you can get it cheap when there is a sale.
4. Fing
Fing tool is a free tool and easy to use network scanner which is used by millions of users to discover network devices and common problems of Wifi. This tool has a Wifi Scanner with advanced analysis capabilities, a subnet scanner, port scanner, Internet Connectivity checker, and other things. The Fing tool is upgraded many times and the latest version is compatible with all the iOS devices.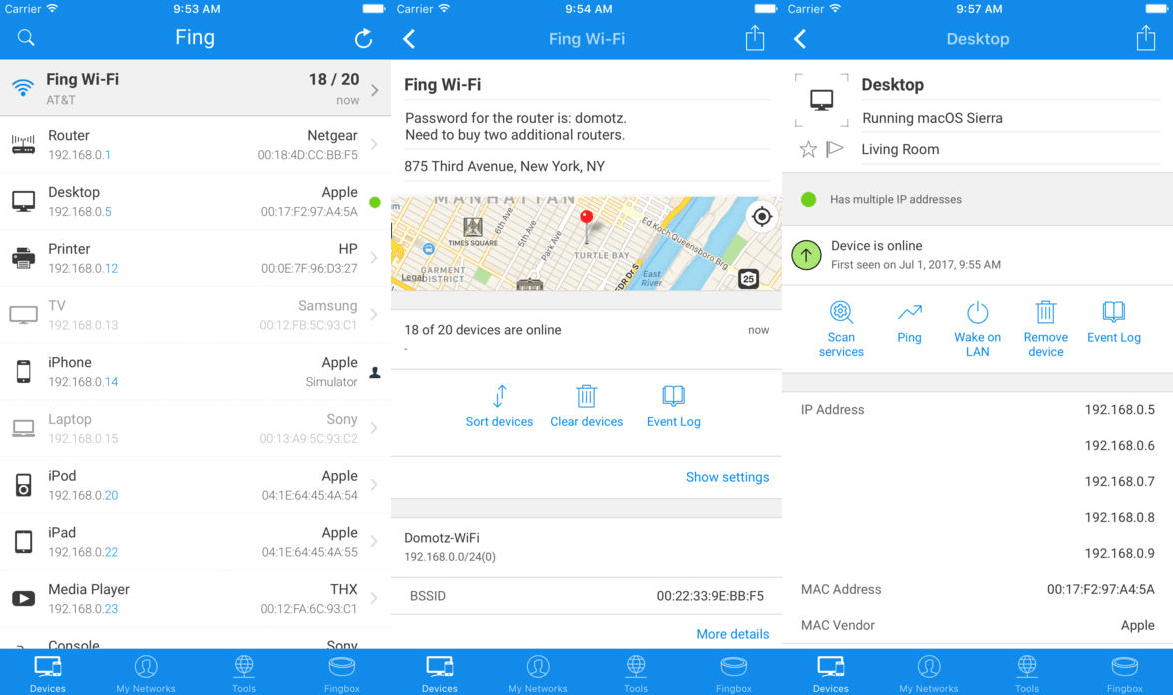 5. Scany
One of the best iOS Wifi Analyzer app is Scany. This tool can detect all the wireless networks which are nearby and find the computer and devices which are connected to them. Scany also features a fast port scanner and a real-time network traceroute monitor. The scany app is not free and it costs 6,99 € and is available for all newer iOS devices.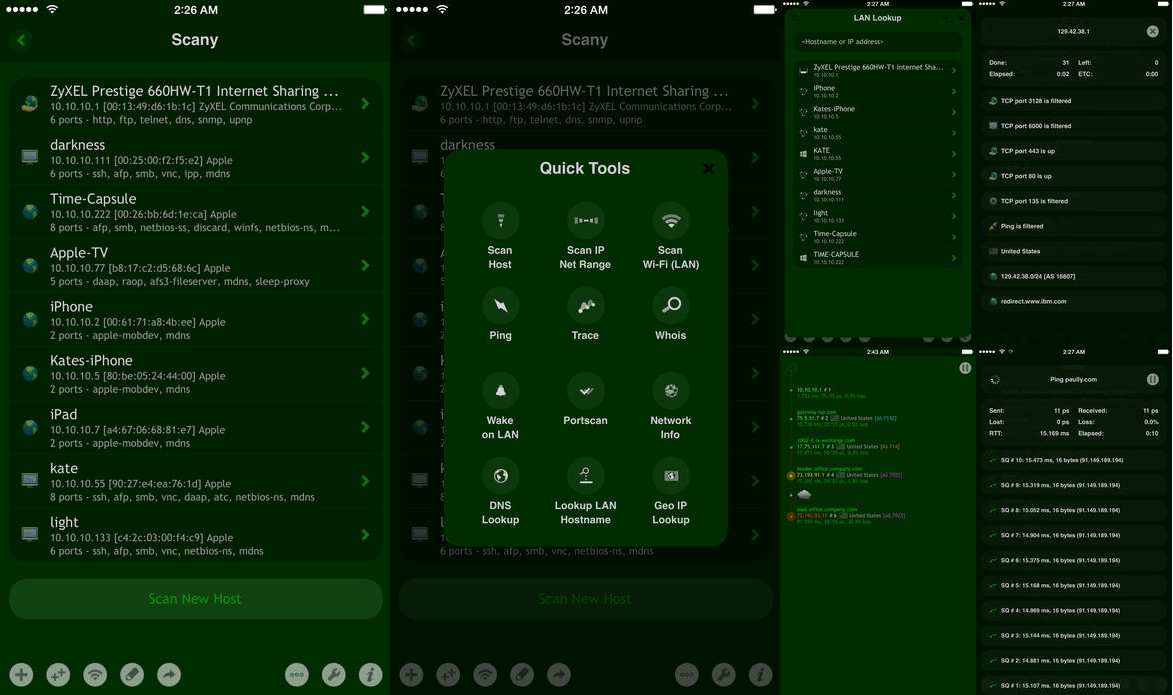 Pros:
Most complete WiFi analyzer tool
Extensive export, import and history options
Cons:
No light mode
6. iNetTools Pro
iNetTools Pro is network analyzer app which easy for the beginners to take full control over their wifi. When you open the app, you will see a very simple user interface with options to select. There are options o a nifty feature called "Server List" which can be used to save addresses of the serves.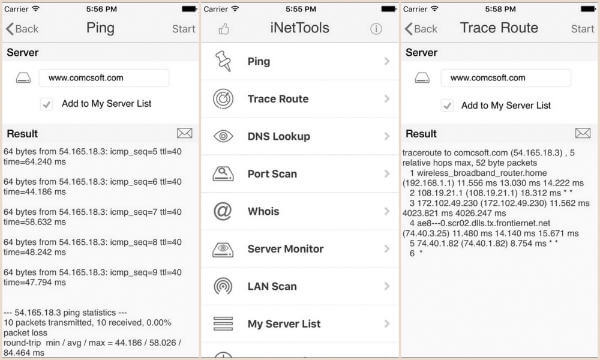 Pros:
Server List
Unlimited Tech Support
Cons:
No Speed or Signal Tester
No export options
7. Wi-Fi Speed Tester Apps for iPhone
Internet SpeedTest by Ookla
This iOS SpeedTest tool is not just for checking the Speed, but also can upload speed and ping test with this iOS tool. SpeedTest by Ookla has a nice interface and also store the information to compare it later. This tool is quick and can measure the speed of the internet.
8.

IP Scanner
The fastest Wifi analyzer app is IP Scanner, it gives out the scan results in just seconds. The results assign your personalized names to the devices which are shown or connected. IP Scanner design is very clean and is kept professionally in every way.
You can import or export the scan results via email or bonjour. Save all the scans and can also see your past scans. There are few in-built tools which are available on iPad and iPhone.
Also Read:
9. Wi-Fi SweetSpots
With the help of WiFi SweetSpots, you can know the changes in your connection speed. Wi-Fi SweetSpots app is the best WiFi analyzer app to locate the Wifi by their speed. You will know the Wifi under their Wifi Signal strength to know which is the fastest and slowest. This tool will also help in optimizing the performance of the Wifi network.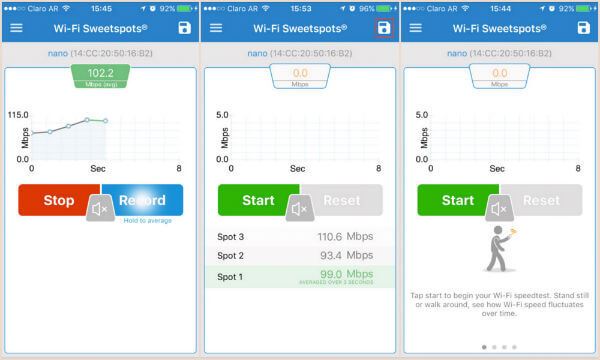 Wifi SweetSpots also shows the user to know the place where they can get maximum speed. If you want to download a big than first know whether the network is capable of the speed or not.
10. IP Scanner
IP Scanner is the fast Wifi Analyzer which scans out the results within few seconds. The design of the app is clean and is kept professionally in all ways. You can assign your personalized names to the devices which are shown or connected.
You can import or export the results which are scan with the help of email. On the app, you can see all the past scans and also save them. And Save and import custom device list or can sync them in i Cloud or Dropbox. There are few in-built tools which are easily available in iPhone or iPad.
CONCLUSION:
With the help of these WiFi Analyzer tools you can check network connections of Windows, Android, and iPhone. Almost no one likes the bad internet connection. So, try out these WiFi analyzer tools, with which you can quickly know the WiFi signal strength, speed, and everything. Improve the connection and signal strength with these WiFi Analyzer apps.