Photos capture memories. Though we can never live through a memory again, we can always take a look at the photo taken at that moment and relive those memories. But sometimes the pics get blurred. A mere camera shake or insufficient focus can result in a blurry image. But don't let the blurred image steal away the memories from you. If you are wondering how to unblur a picture, then we have got the answer for you!
Many options are available to unblur pictures online…
Some websites offer online unblurring of images.
There are various mobile apps to unblur pictures.
Some photo editing apps also have the additional feature of unblurring images.
Yes, there are a lot many options available if you want to unblur a picture. But the level of sharpening an image depends on various factors like quality of the picture, level of blur in the image and the method used. Don't expect the tool or application to give you blur-free images when the picture is all foggy and obscure. The tools will, of course, improve the sharpness and clarity of the pic and if the photo has minimal blur then you will get an almost blur-free image after editing.
Now let's take a look at how to unblur a picture using various unblurring apps and tools:
1. Photoshop: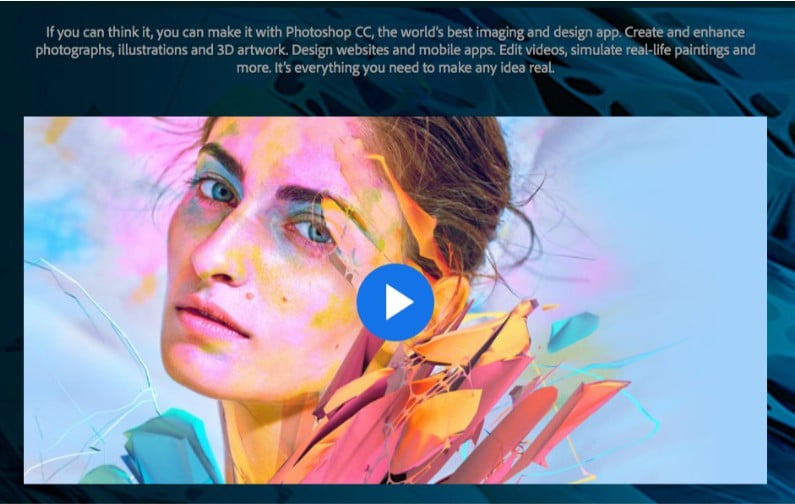 Adobe Photoshop is undoubtedly the best tool to unblur a picture. It is a photo editing tool which can be used for multiple other photo editing purposes apart from unblurring pictures. The app's automatic camera shake reduction features helps sharpen the blurred images.
Open the blurred picture

Go to Filter>Sharpen>Shake Reduction
The advanced blur perfecting tool determines the nature of blur and affected area and then sharpens it to give you a corrected image. One other way that you can deblur an image using Photoshop is by selecting Filter> Other> High Pass and setting it to 10%.
Then go to the Blend mode of the layer and set it to hard light and then adjust the opacity till you get a clearer image.
Check Main Website Online PhotoShop Editor
2. Fotor Photo Blur: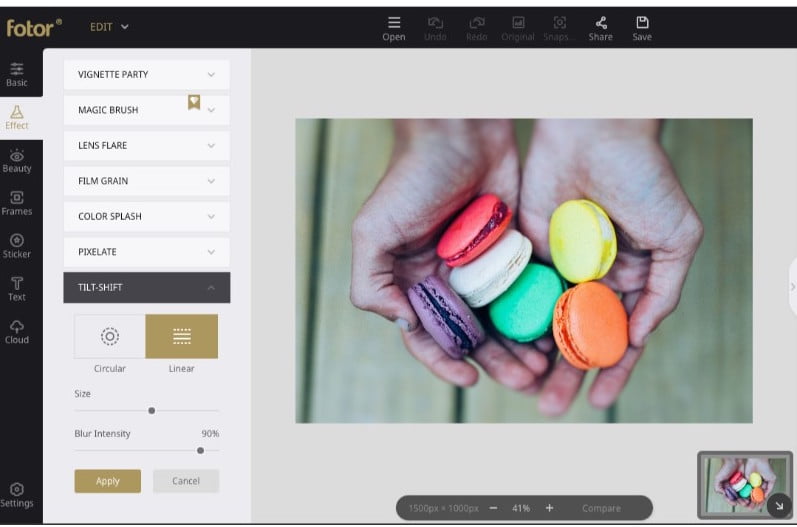 If you are wondering how to unblur a picture online then Fotor Photo Blur is your answer. With a very simple user interface and numerous photo editing features, Fotor Photo Blur is a multi-utility website. Here is how you can unblur your picture using this website:
Upload your blurred image to the website from your device, web, Facebook etc..

Go to the Menu option on the left side.

Select Effects.

Choose blur intensity level and other details and start editing your pic.
You can now easily edit your image as much as you can without spending a penny!
3. GIMP:
GNU Image Manipulation Program is a free and open source image editing tool that works on Linux, iOS, and Windows operating systems. Apart from deblurring effects, the tool also offers high-quality image touch-ups, image transformations and impressive photo manipulation techniques.
Open the picture in GIMP

Go to Toolbox and select Blur/Sharpen

You can then deblur any portion of the image by dragging your mouse over it. You can also deblur a particular section of it by selecting the region.
4. Photo Sharpen: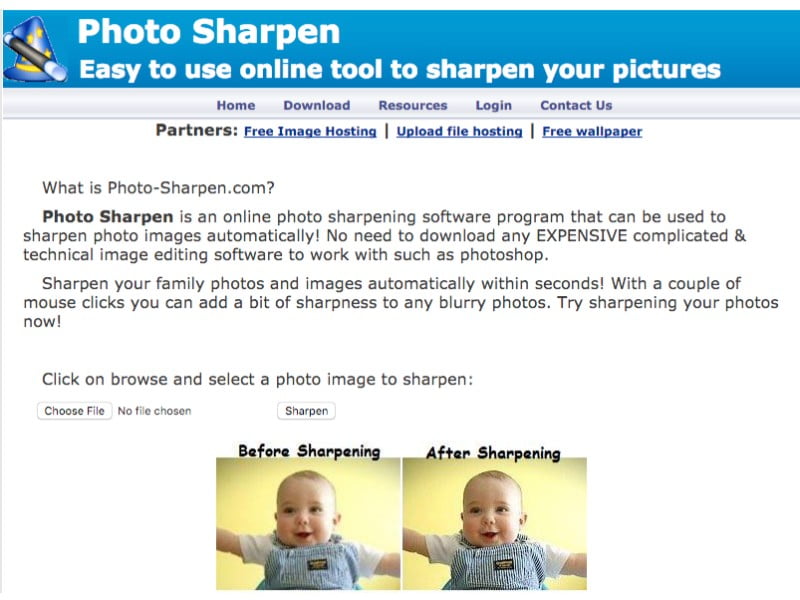 Just as the name suggests, Photo Sharpen is a very simple tool used to unblur pictures online. Unlike other photo editing tools mentioned here, it does not feature many photo editing tools, but it does justify its name very well. Just upload the picture that needs deblurring and click on 'Sharpen'.
You will be able to see the sharpened version of the image. You can the download the image from the website. It supports Windows and Mac OS and you can work on images of different formats like JPEG, BMP, GIF, PNG etc.
5. lunapic.com:
Searching for how to unblur a picture online without any hassle? Try Paint.net. It is a free photo editing online tool which offers impressive deblurring too. after sharpening an image, you can also reduce the noise level in the image with its Noise reduction feature.
Open the picture in Paint.net

Go to Effects>Picture>Sharpen

Choose the level of sharpness that you want to incorporate by moving the slider.

Click on OK and save the image.
6. Focus Magic:
Unlike many other picture editing tools available, instead of using Unsharp Mask technology to sharpen up the pictures, Focus Magic uses deconvolution technique. Unsharp mask technique brightens up the edges to make the picture look clearer but in deconvolution, the tool reverses the way the image had lost focus.
Blur is corrected to a great extent using this method. Though it is free for the first ten trials, after that you have to register and pay $65 for lifetime usage. It can also be used as a plugin with other photo editing tools like Photoshop
7. Snapseed: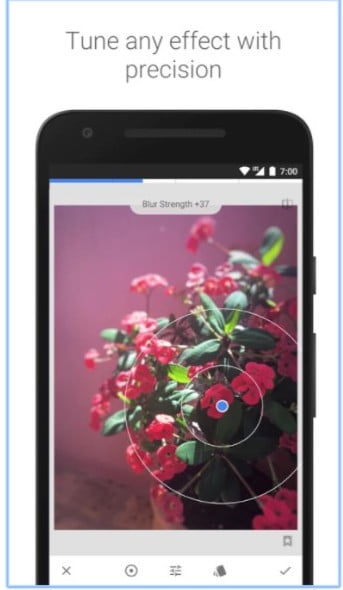 Rather than going for online deblurring of pictures, if you want a mobile application for deblurring, then Snapseed will serve your purpose. It is a deblurring app developed by Google that can be used in Android as well as iOS mobiles. To deblur an image
Open the image in the app
Go to Details menu option
Select Sharpen and go ahead with the level of deblurring you want.
It is a photo editing tool that has many other features in addition to unblurring pics. You can also go the other way around and introduce blur effects into the pic.
8. Blurity: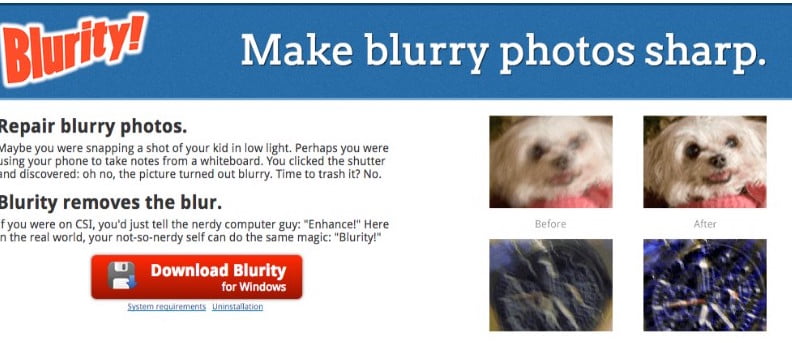 Primarily focused on correcting motion blurs caused due to the shaken camera or fast-moving objects, Blurity is an impressive deblurring application. It can be used in Windows systems. In the free version of the app, it puts a watermark of Blurity in the edited image.
If you want a corrected image with no watermark then go for the paid version of $79. You can also use the app to unblur pictures of texts and notes.
9. Smartdeblur:
Made for Windows and Mac systems, Smart Deblur is an amazing deblur tool that sharpens motion-blurred images very effectively. Turn your fuzzy unclear images to sharp and fine images with the tool's Blind Deconvolution algorithm. It also tends to trace out the Gaussian pattern of the blur and restore the blurred images effectively.
Fine-tune your images with the help of the advanced kernel editor of Smart Blur to get enhanced the crystal-clear image.
10. Enhance Photo: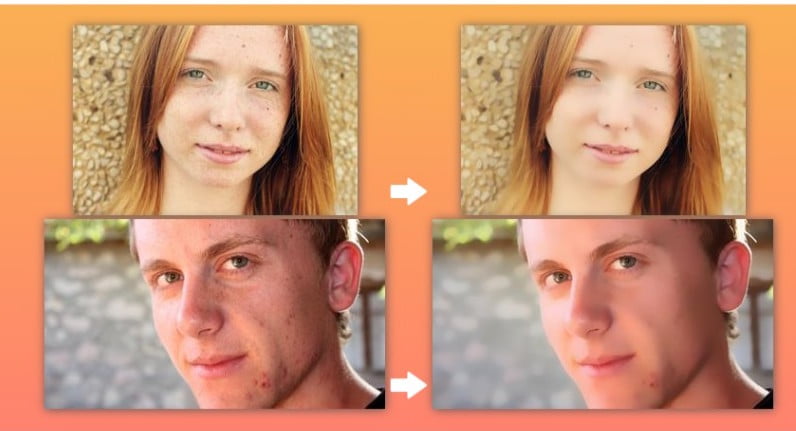 One of the most basic photo editors of all time is Enhance photo. This website offers free fixes for the following issues:
Red-eye images

Digital noise affected pictures

Dull images (faded colors)

Blurred images
It does not specifically remove blur or any particular defect. It enhances the image as a whole.
11. Deblur My Image: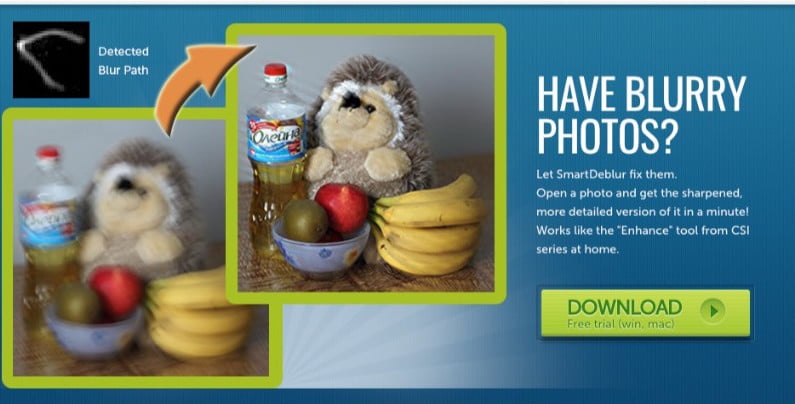 Deblur My Image is the perfect answer to 'how to unblur a picture online'. The tool is compatible with Windows systems and has trial versions too. For a more enhanced experience, you can always go for the paid one which comes for €14.99.
The tool also offers tutorial videos on how to unblur a picture so that first-timers can get a better idea about the procedure.
12. Perfectly Clear: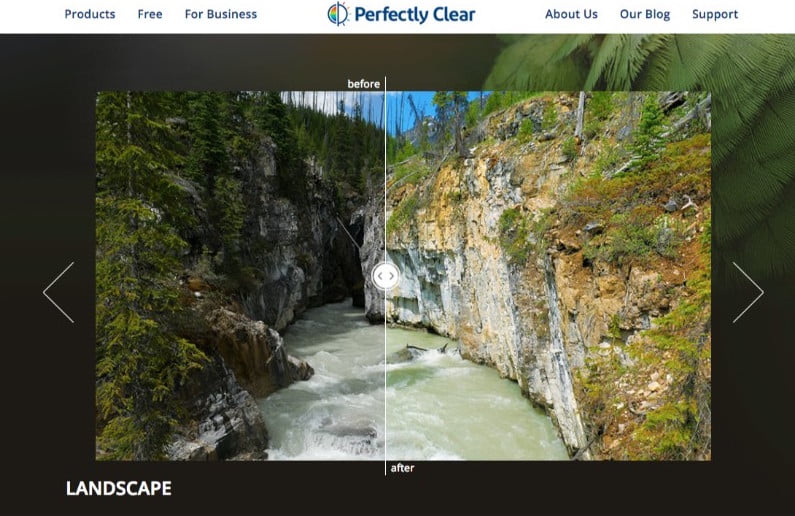 Offering some of the best professional picture edits, Perfectly Clear is an award-winning photo editor. It offers a free trial version for the first 21 days and then you have to pay $129 to buy it. after buying the software you can go for free upgrades and 24/7 support. Apart from deblurring features it also offers many other image editing options.
13. Lunapic:
Unblur pictures online using online photo editing tool, Lunapic. Just upload your pic in the website and adjusting the slider you can then choose the level of sharpness that you want to introduce into the image.
You can easily blur (for effects) or deblur a picture online using this tool. There are many other image editing features available in the website.
Just browse in your system and upload the image you want to edit to unblur and then adjust the slider to improve the image's sharpness. Click on 'Apply' and your job is done.
14. After Focus: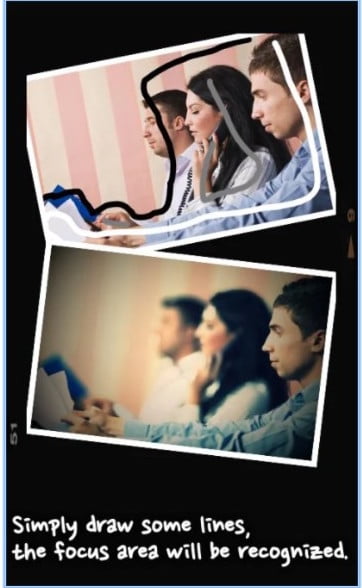 Available in Google Play store, After Focus is an amazing image editing tool. The app effectively removes blur from the image and sharpens it with smart focus area selection. You can use it to create DSLR like effects by blurring out the background of the pic.
You can specifically remove blur from particular regions and you can also control the intensity of the blur as per your requirement.
[appbox googleplay com.motionone.afterfocus]
15. Movavi Photo Editor:
Compatible with Windows and iOS systems, the Movavi Photo Editor can help you get blur-free images. Instant retouching, various editing effects, eliminating objects from the image, blurring out the background, etc. are some of the features that the app offers. Just upload the pic in the app, apply your edits and save it!
We hope we have answered your question 'how to unblur a picture! Though there are many other deblurring tools and apps available, these have the best reviews of all. Now, you don't have to cry over those blurred concert pics that you managed to take amidst the killer audience mob!
Free Video Editing Software For Windows