Are you searching for the best Anime Like Kiss X Sis? If you are not familiar with Kiss X Sis, let me tell you, it has 12 episodes and the Kiss X Sis anime is about a complicated relationship between a boy Keita and his stepsisters Ako and Riko who are twins. Likewise, there are many Animes available on the internet, but which are the best and similar to Kiss X Sis? Are you confused, which Anime to watch? How to choose and from where to get? Do, not worry you are at the right place where you will get all the details on best Anime Like Kiss X Sis.
Here in this article, we have brought a list of best Anime Like Kiss X Sis. Check out the list given below.
In the list, the Anime Like Kiss X Sis includes comedy and romance elements. One of the best and similar Anime to Kiss X Sis is See Me After Class. It is an interesting Harem series which focus on a boy named Yuuki Kagami, who is forced to cross-dress after sending him in girls dormitory. Check out other good Animes in the given list below.
The Best Anime Like Kiss X Sis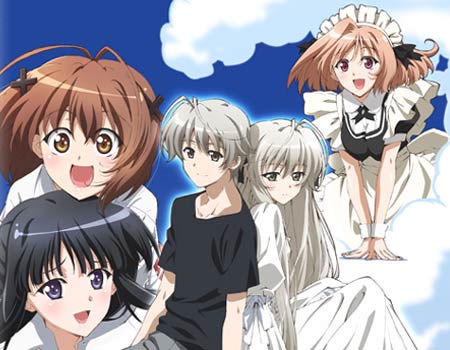 Yosuga No Sora is a similar anime to Kiss X Sis anime. This anime is about the tale of 2 siblings who fall in love with each other. The Twins Haruka and Sora Kasugano share a close bond between them. Both of their parents died in a horrible accident and the twins are all alone.
After their parents' death, both of them decide to leave the city and live in their grandparents home. Apart from showing a series which is full of romance, the makers of the series have also shown a huge drama which is interesting. It is a Japanese romance/drama which is developed by CUFFS.
Golden Boy is the best Japanese Manga Series, created by Tatsuya Egawa. This anime is not that much similar to Kiss X Sis. In this anime, there is a story of 25-year-old Kintaro who is a travelling student. Kintaro quits his college and decides to learn what life teaches. There are so many perverted and humorous scenes in this anime. Originally, this Manga was serialized in Shueisha's Super Jump. There were six different episodes of OVA series which was produced by Shueisha and KSS in the year 1995.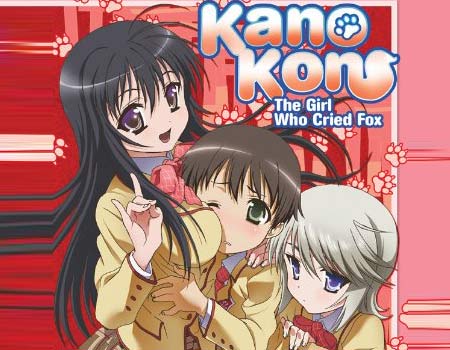 Kanokon anime is also known as The Girl Who Cried Fox anime. This anime focuses on a young Kunpo a high school student named Kouta Oyamada. On the first day of the school, he sees a beautiful girl student named Chizuru Minamoto who is from the second year. The girl student confesses to the boy that she is a fox deity.
If this is not enough, then a female student from the first year comes trotting in the picture. This girl is also not the ordinary one. In fact, she is a wolf deity and is in love with Kouta Oyamada.
One of the best alternatives to Kiss X Sis is Goshuushou-sama Ninomiya-kun anime. It has many features with some fantasy elements. The story is about Shungo who is an ordinary high school boy who lives alone in a big mansion. However, this time comes to an end when his sister Ryoko, sends his two siblings to live with him. One is Mayu and the other sibling is Mikihiro Tsukimura. Then the two siblings suffer from Androphobia, the fear of men.
Now, to come out of this condition, Mayu and Shungo sleep on the same bed and also take bath together. Things tighten up more complicated when the student council chair Reika Hojo becomes their maid.
Similar to Kiss X Sis anime, there is a Rosario + Vampire anime. The story of this anime is about an ordinary high school boy who takes part in some extraordinary events. In this particular scene, there is Tsukune Aono who is in an Academy which is attended by monsters disguised as humans.
He is the only normal fellow there, so he manages to gain the interest of a femme fatale named Moka Akashiya. And then he decides to run away so that can stay with her.
However, there is a horrible secret with this beautiful vampire. Whenever the rosary around her neck is removed, she becomes a super monster from the hell.
"IS" is an exoskeleton system which is used as a war tool in the battle. Only women are allowed to use them as there is only one catch control over the machines. However, there are only few exceptions here and the one is Orphan Ichika Orimura is the one. From the time his parents passed away his older sister raised him who is an IS Pilot. As he turned 15 years, he was discovered as a special lad after he touched the machinery.
Then he was given the best scholarship and then he attends a special training school of IS Pilots. After that what happens when this shy boy was exposed in the campus which was full of opposite gender students.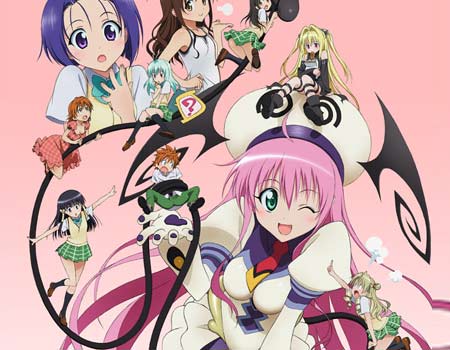 This anime is a mix of different elements which is pretty interesting and will definitely grab your attention. It is filled with action, romance, comedy, fan service, and alien influences.
There is a high school boy named Yuuki Rito who just can't get around telling about the love of his life, Sairenji Haruna whom he adores. But everything can't go well so there comes a mysterious girl called Lala from the Deviluke planet. She wants to marry Rito and stay here even after her father insists her to return to her own planet.
Okusama Ga Seitokaichou is a similar anime to Kiss X Sis. The story of this anime is of Akana and Hayato who runs for a student council. However, later Hayato loses to Akana and then she moves in with him.
Then they decided that their parents should know each other and made an agreement that they should marry. Later, they get married but keep it as a secret and lives a normal student life.
A boy named Natsuo Fujii is in love with his teacher Hina, but he cannot confess his love to her. So, he wants to forget about this love and he goes on a mixer. There he meets another girl named Rui Tachibana with whom he has sex later.
Now, Natsuo though everything is going on well but then his father gets remarried and his teacher Hina and Rui became his stepsisters.
This situation end him up in a Love Triangle. The element of the stepsister makes this anime similar to Kiss X Sis.
CONCLUSION
As the anime Kiss X Sis revolves around a boy Keita and his two stepsister Ako and Riko. As these two are not related to him by blood so they start developing lustful feelings for him. So, this is quite interesting anime about love. So, if you are looking for a similar animes like Kiss X Sis then check out the given list above.
We have tried our best and gathered some of the best and similar animes to Kiss X Sis. We hope this article was helpful to you. Stay tuned for more and latest.
Also Read: