Gradually as we are climbing the stairs of technology we are coming across the fewer system which come with CD or DVD slots in them. A few years back, it was unimaginable to store media files without CDs and DVDs. But now pen drives and hard drives have taken their place that too with much better storage and ease to carry. Have you ever used a CD? You must have seen .cda files in it if you have stored audio tracks in the CD. We are more familiar with mp3 audio files and there are many cda to mp3 converters online that can help you convert these cda files to mp3. But before learning more about these converters, let's know what is a CDA file…
What is CDA and how does it differ from mp3?
Unlike what most people believe, CDA is not an audio file extension. While mp3 is an audio file type, CDA is not. It is actually a stub file or shortcut created by Microsoft Windows for each audio track. A .cda file does not contain the audio file; it is just a shortcut which directs you to the audio file saved in the CD.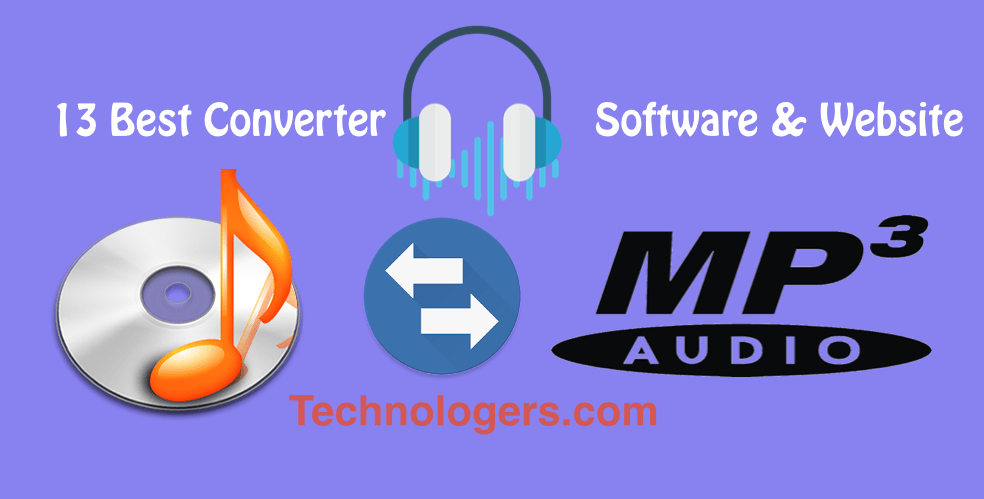 So, in layman's language, if you copy a CDA file from the CD and save it to your system, you won't be able to play it. The original audio track is saved in the CD and the CDA file just directs you to the saved audio track.
To covert a CDA file to mp3 file, you have various options available. You can use online converters or you can also opt for applications which convert CDA to mp3.
Also Read: 11 Best Free Macro Recorders For Windows
These tools are also called Audio Ripper Tools. The process of converting a CDA file to mp3 is called ripping and here are some of the best CDA to MP3 converters online:
1. Windows Media Player: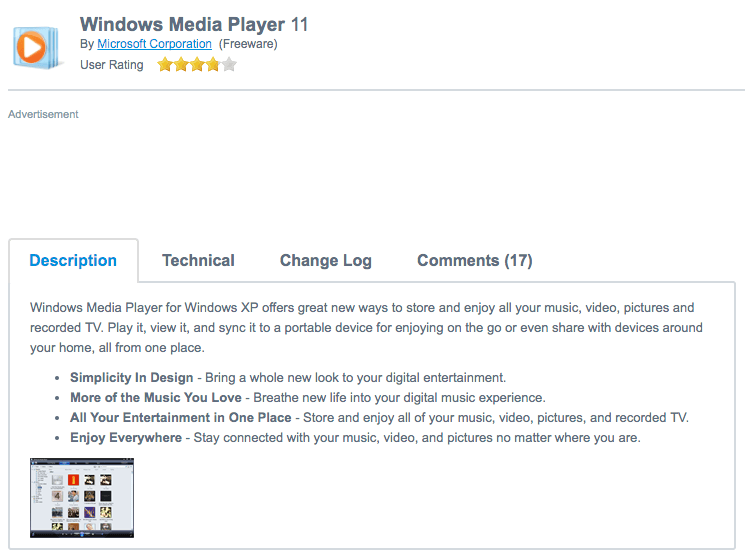 Very few might be aware of the fact that this inbuilt application of Windows is capable of converting CDA to MP3. Here is how it can be used for ripping:
Open Windows Media Player
Go to Tools>Options after pressing ALT
Go to Rip Music tab in the window that pops up after this
Select the location where you want to store the ripped file
Select output format as mp3 and determine the audio quality
Apply>OK
It is one of the most convenient and easiest methods of converting CDA to mp3 tracks.
2. Audiograbber:
It is a free cda to mp3 online converter that can also be used to covert cda files to other audio formats. It has an easy to use interface that explains all the functions and settings precisely.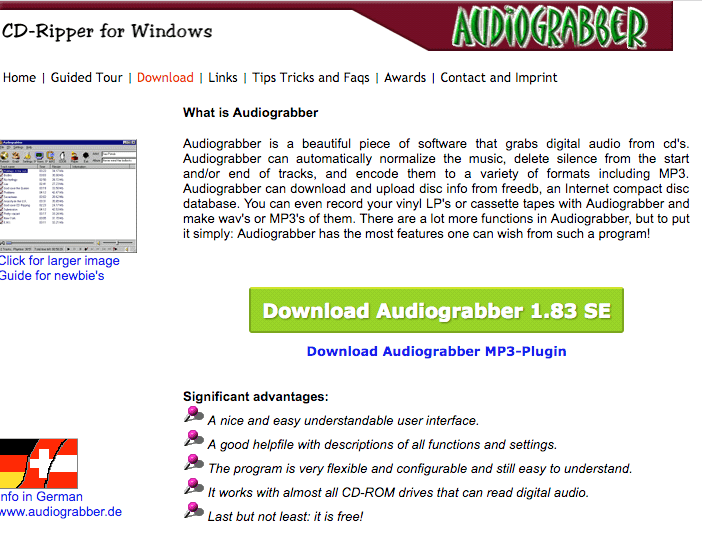 The tool has a flexible and configurable design and it can be used to record vinyl LPs or cassette tapes and then convert them to mp3 files later. The tool also normalizes music and eliminates the silence in the start and end of an audio file.
Also Read: 12 Best Free Animation Software
3. FreeRIP:
Extract your audio files from CDs into a number of other audio types like mp3, WAV, WMA, OGG Vorbis etc. With integrated support for various online CD databases and ability to create local CD database for faster operation, it is one of the best free cda to mp3 converters.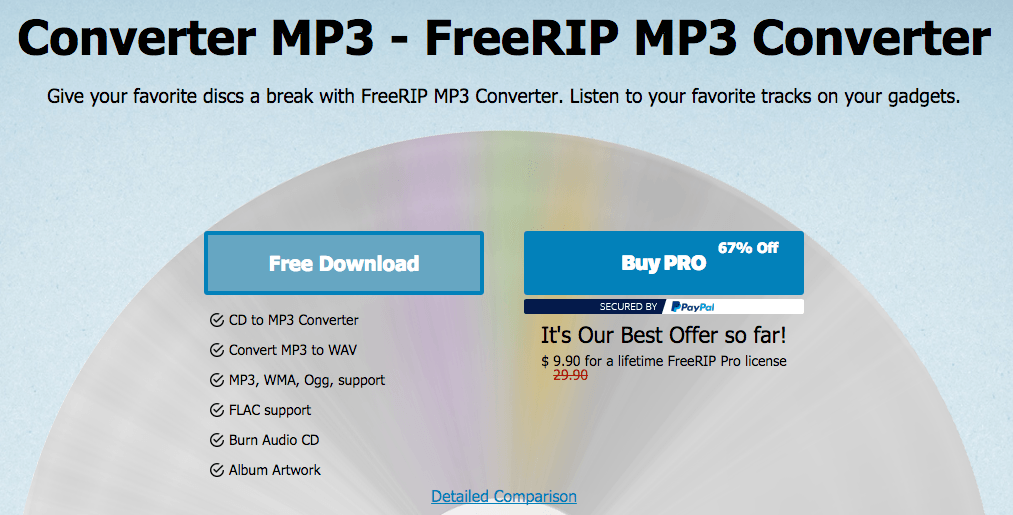 The application is compatible with all the latest versions of Windows and support multiple languages including Spanish, Portuguese, German, French and Italian. But the tool has got a free and a paid version.
The paid one is available for $9.90 and offers 30% faster operation, multi-core CPU optimization, multiple concurrent instances, exclusive support group and unlimited bulk file conversions.
4. CDex:
This is an open source free cda to mp3 online converter that has been in use for around two decades now. it can be used to convert CDA files to normal computers sound files like mp3, WAV, FLAC or Ogg Vorbis. You can easily download it from the below-mentioned link and start using it for ripping audio files from CDs.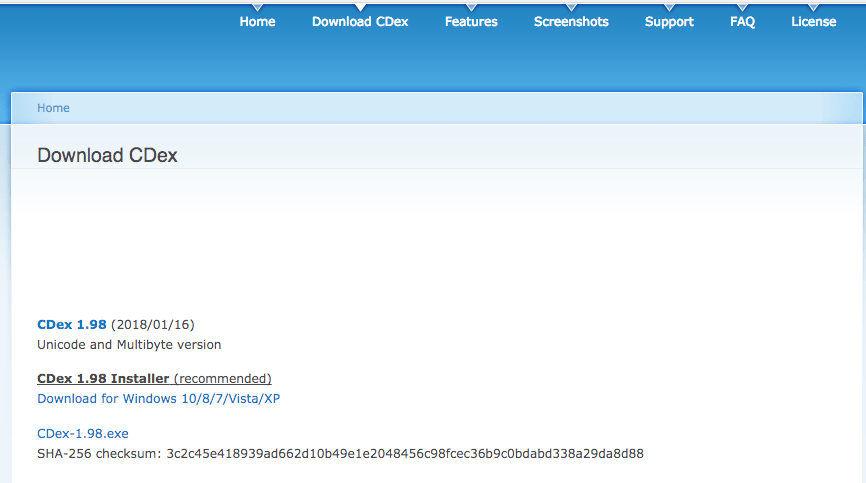 It supports Windows systems and has a quite simple yet appealing user interface. The file size is small, making it apt for easy storage and faster download.
Also Read: 12 Best Free Password Apps For iPhone
5. Format Factory:
Format Factory is a multifaceted tool that does it all! Try image conversions, video conversions and audio conversions, Format Factory scales in each of them. Video file types like mp4, 3gp, mpg, avi, wmv, flv, swf can be converted from one type to the other.
It can also rip video files from DVDs and store them in your system in various video formats. It supports audio file ripping from CDs and is an excellent cda to mp3 online converter which converts CDA files to wma, amr, ogg, aac, wav formats also. It is also capable of interconversion of various image formats like jpg, bmp, png, tif, ico, gif and tga formats.
This amazing application can also be used for repairing audio and video files, reduce their size, etc. And the best part is, it is absolutely free!
6. CoolUtils:
Just like Format Factory, CoolUtils is also an impressive audio, video and image formatting application. Just upload the file in the converter and then you can convert it to the desired format. You can also convert files into pdf, doc and Tiff formats. It has been in use for over 15 years now and is a well-tried and tested formatting tool.

There is no restriction on file size that needs conversion and the quality of the original file remains intact. Though the audio conversion feature is free of cost, but there are several other features that the tool offers and they all come at a price.
Also Read: 12 Best Remote Desktop Software
7. Eusing CDA to Mp3 Converter:
Yet another free cda to mp3 online converter is Eusing CDA to MP3 Converter. It can extract CDA files from CDs and convert them to mp3. It can also be used to interconvert mp3, Wav, Ogg, Wma types of audio files.
The online converter can also be used for normalization of audio files and microphone recordings in mp3 or Wav. It also takes information from remote CDDB Server and supports ID3 tag edit.
8. Accord CD Ripper:
With Multisession and full Unicode support, the Accord CD Ripper is a free CD ripper tool which can extract CDA files from CDs and can also be used to rip DVDs too. Completely optimized for SSE/Hyper thread technology and the latest Lame MP3 encoder, it is very fast in operation.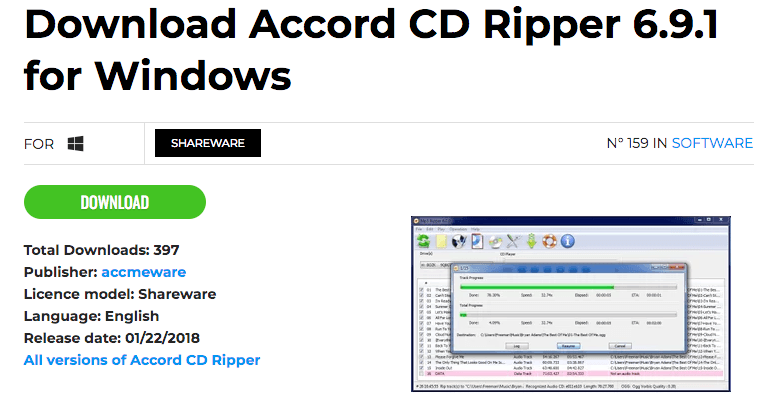 Its speed is even more if you have a multicore CPU. It automatically writes the metadata of files ripped from CDs. If the features of the Free version are not satisfying enough, you can always go for the advanced version, CD Ripper Xtreme.
Also Read: Top 10 Best Video Player For Windows 7
9. Exact Audio Copy:
A very effective and free cda to mp3 online converter, Exact Audio Copy tool can be used to extract and convert audio files from CD and DVD-ROM drives. There are other tools which extract the audio file but with a lot of distortions; but Exact Audio Copy is not one of them.
If a CD or DVD is scratched or a little damaged, then you can extract the files in it through this tool. Not just jitter correction, but with the help of AccurateRip and multi-reading verification, it can amend numerous issues in the CD.
10. Fairstars CD Ripper:


Supported by Windows 2000/XP/2003/Vista/7/8 systems, the Fairstars CD Ripper is a small yet effective CD ripper available online. It can rip CDA files from CD to WMA, MP3, OGG, VQF, FLAC, APE, and WAV on-the-fly formats.
With ID3 tag support and automatic volume adjustment or normalization while ripping, Fairstars is very easy to use. Its small and compact size backed up by smooth user interface makes it a top choice among cda to mp3 converters online.
Also Read: Top 11 Best Kodi Addons
11. AML Soft CD Ripper:
Easy to download and free to use, the AML Soft CD Ripper can be used to convert CDA files from CDs to mp3 format. You can also convert CDA files to formats WAV, WMA, AMR, AC3, AAC. The software has received very good reviews from its users.
Its usage is not just limited to audio conversions but it can also be used for video conversions, audio recording, Audio Cutter, video cutter, video to audio converter, video combiner, DVD ripping etc.
12. DVD Video Media Free CD Ripper:

One of the smallest CD rippers available is the DVD Video Media which is supported by systems running on Windows 10/8/7/XP/Vista. It can be used to rip CDs to various audio formats like MP3, WMA, WAV, AAC, FLAC, OGG, APE etc. You can also use it for video ripping from DVDs.
13. Any Audio Converter: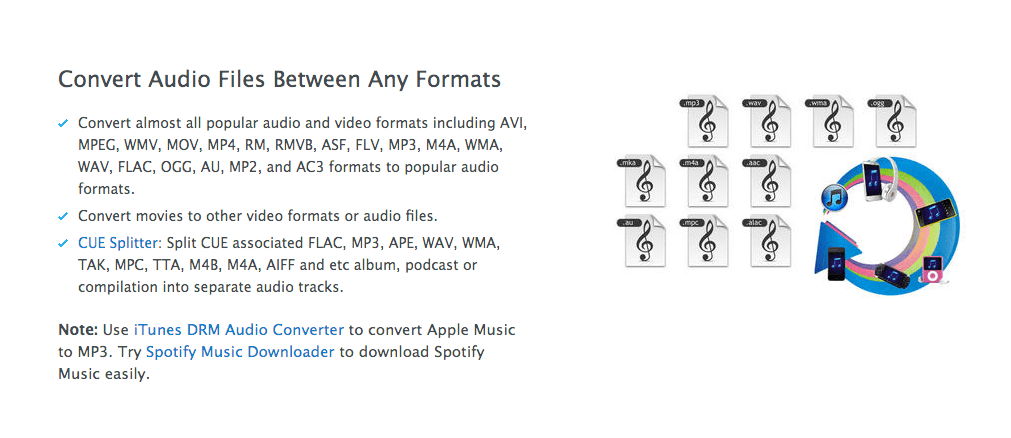 You can now covert Apple music and iTune mp4 files to mp3 using Any Audio Converter. You can also use it to convert Spotify music to MP3, AAC, FLAC & WAV files. Video to audio conversion is also easy now, all thanks to Any Audio Converter. And the best part is it offers lossless conversions at no price! It is a free app!
A good cda to mp3 online converter ensures lossless conversions and faster operation. We hope the above listed ones have met your expectations. If you are interested in knowing mp3 to midi converter online, do take a look at our article on it.
Also Read: