Music is not just an art; it is life for some. We don't just listen to music, we live through it. The beats, the lyrics and the very tone of each music have got its own meaning. When we listen to a song, we not just enjoy the music of it, we also get into the shoes of the singer. Feel his or her pain or sorrow or happiness. That's the power of music, guys! The MP3 format of music is the most common formats available. But if you are crazy for music and love to experiment with it, then you must have heard of MIDI. Before jumping to the list of mp3 to MIDI converters online, let us first discuss what MIDI is in detail.
What is MIDI and what does it do?
MIDI is the short form of Musical Instrument Digital Interface. It is basically a music studio compiled in a box or small space. You know how music studios work, right? There are various musical equipment and they are all synced in to get the right tune and music. Well, MIDI is just a compact version of the same. It is a digital interface with different electrical connectors to connect different musical devices.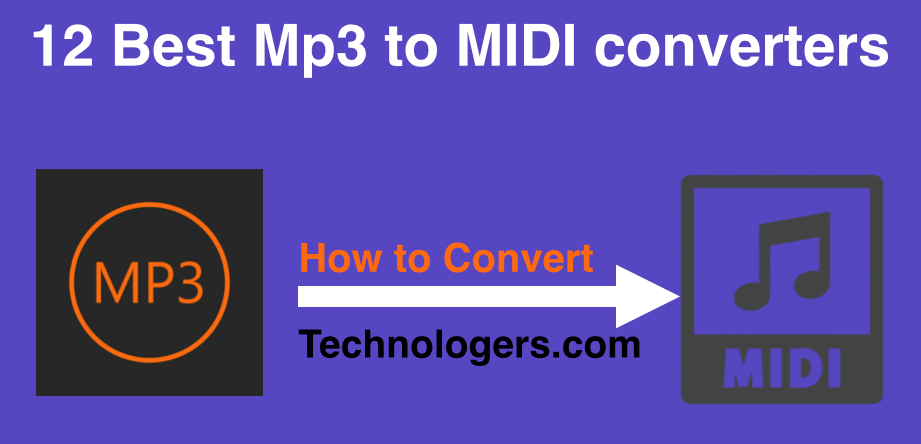 It then creates a common musical language that can be understood by different musical instruments. Instead of transmitting audio signals, a MIDI transmits notations like pitch, bass, velocity, various control signals and it syncs the connected musical devices.
But why convert mp3 to MIDI?
MIDI format is preferred over mp3 because of the following reasons:
It can support up to 16 channels of different devices.
The size of an MDI file is relatively small in comparison to that of other file types.
They are easy to modify.
A MIDI acts like a digital music producer that creates a unified language that is supported by various musical instruments. We have collected some of the best mp3 to MIDI online converters that can easily convert mp3 to MIDI online.
[irp posts="3286″ name="How To Play Music on Snapchat Android"
1. iFunia Video Converter for Mac:
iFunia is a multi-utility software that is a blessing for audio and video converters. You might be wondering why I listed it as multi-utility software; it is because it is not only an audio and video converter but also a YouTube video downloader.
Convert music files and video files of large size into smaller ones without compromising on the audio or video quality.
Not just MIDI, but you can convert your audio file into 400+ other formats available in the software.
You can download videos from 1000+ sites with zero loss in quality.
Drag the music file you want to convert into the main app interface. You can also import it through the media browser icon in the top right corner. Then click on format profile icon and choose MIDI among the listed formats. Click on conversion button and your job will be done.
2. Bear File Converter:
Not as feature-rich as iFunia but if you want a simple mp3 to midi converter online then Bear File Converter is the one for you.
Just upload the mp3 file you want to convert in the specified tab and click on convert. You can also go for the drag and drop process of uploading the file.
You can also add the URL or link of the file you want to convert and the website covers the rest of your job. There is just one drawback of this site; maximum upload size is limited to 50 MB.
After the conversion is complete, you can download the MIDI file.
You will get your desired MIDI file that too which is smaller in size than the original.
WIDI Recognition System:
This software not only allows you to convert mp3 files to MIDI files of smaller size but you can also extract sections of the audio file, create audio clip arrangements etc. through this software.
Download WIDI software and install it in your system.
Click on the file button and select the mp3 file that you want to convert.
Click on the File button again and save the file as MIDI file. It will convert your mp3 file to MIDI and save it to your system.
Conversion Cat:
If you are looking for an easy to use Mp3 To Midi Converter Online, then you have come to the right place. Conversion Cat is one of the simplest MIDI converters that you can find over the internet. Here is how you can convert your MP3 file to MIDI file:
Go to conversioncat.com
Click on CHOOSE FILES to upload your mp3 file.
Select MIDI as the output file format from the drop-down.
Enter your email id and click on convert.
Intelliscore:
It is a multi-instrument multi-drum mp3 to MIDI type audio converter. Figure out your notes by transcribing your mp3 file into notations of drums played, chord names, keys etc. The best feature of this software is that you can compose your own MIDI music file by singing or playing your instruments. It's intensified visual pitch indicator helps you tune up your instruments.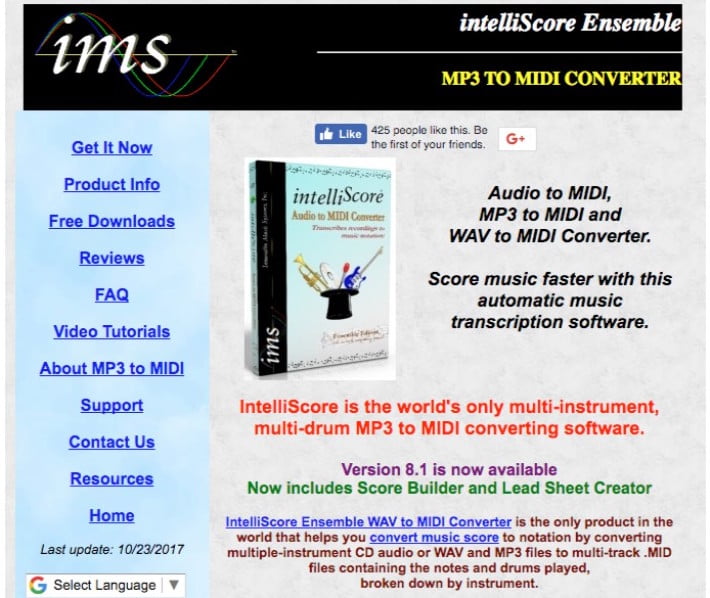 The software preserves all kinds of musical expressions like pitch bend, tremolo, brightness, vibrato etc. You can rip CDs and convert them to MIDI files too.
6. Zamzar:
You don't have to download anything here as Zamzar is an online mp3 to MIDI converter. You can also use it to convert videos, images and e-books.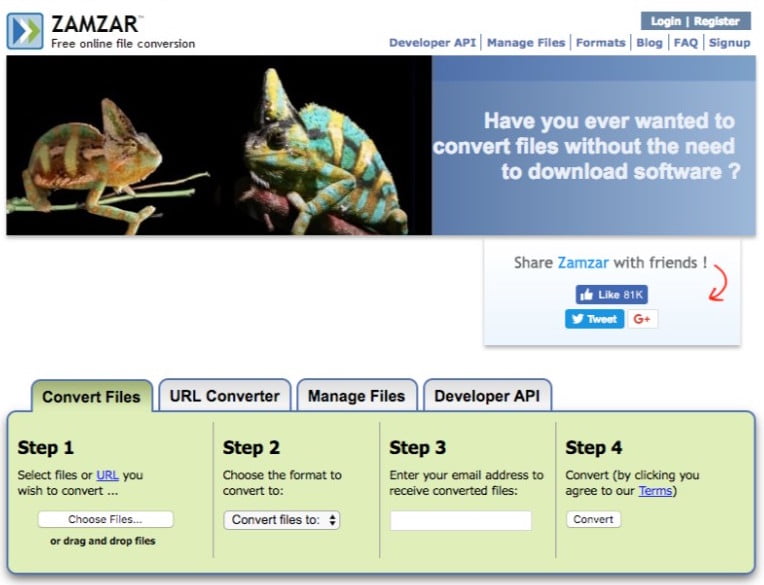 Open zamzar.com
Now add the mp3 file you want to convert to MIDI by dragging and dropping it or by going through 'Choose Files' and selecting the necessary file from your system.
Choose MIDI as the output file type
Enter your email address so that the website can directly mail you the MIDI file.
7. Audacity:
Free for unlimited usage, Audacity can be used to edit and record audio clips. It is a very popular software that can be used to convert mp3 to MIDI files. This software can also be used to convert M4A to MP3 file type. It can also be used to convert audio files into any other type you want.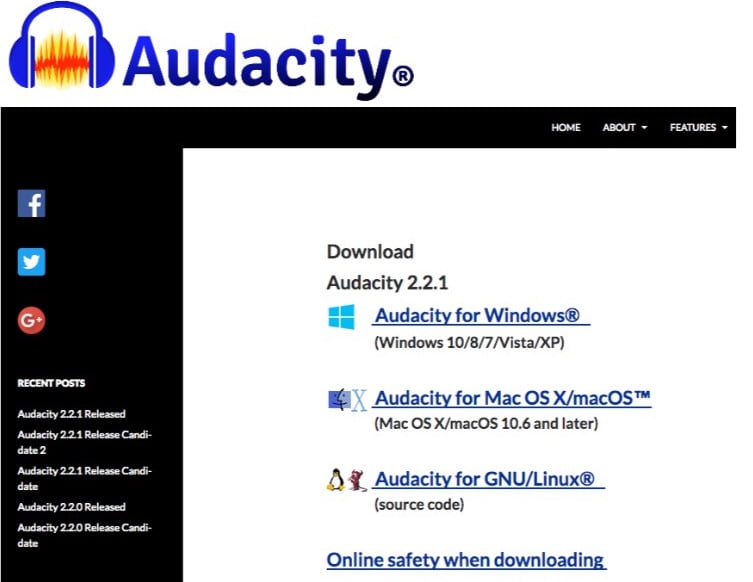 This software is multi-OS compatible. It supports Windows 10/8/7/Vista/XP, Mac OS X/macOS 10.6 and later and Linux/GNU.
8. Amazing MIDI:
Developed by Araki Software, it is a very impressive Mp3 To Midi Converter Online software. It is a free software and it supports only Windows systems. If you are a registered user then there won't be any limit in the data size. But if you are unregistered then you can only convert audio files which are of less than 30-second duration.
This software can also be used to handle monophonic as well as polyphonic music files. The software can also be used to convert WAV files to MIDI format.
Converter Lite:
The small box with big surprises! Converter Lite is a small application that can be downloaded into your system in minutes. It is loaded with video and audio editing and converting features. It is a free mp3 to MIDI online converter.

You can convert MP3 files into AC3, MP4, OGG, WAV and WMV formats and any video file to MP3. The software can also be sued to convert videos from one format to another. Conversion of MPEG to AVI, FLV to AVI, F4V, and Quicktime MOV to AVI is easy-peasy with Converter Lite. You can also use Converter Lite to burn media files into CDs and DVDs.
10. Voice to MIDI: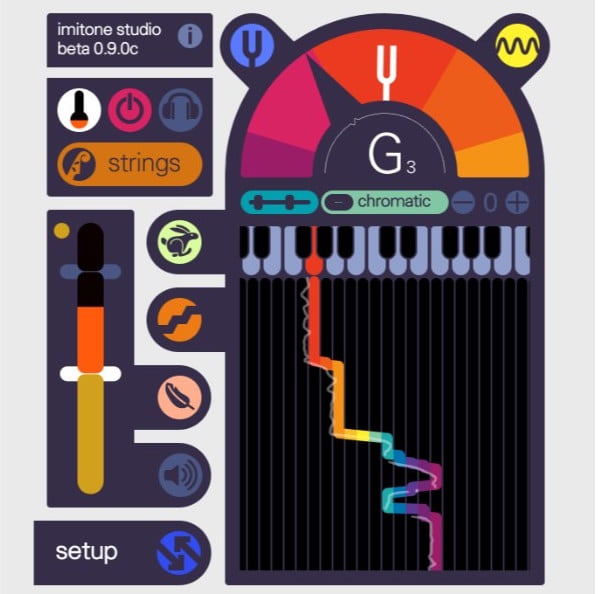 If you are in search of Android applications that can convert mp3 files into MIDI format, then Voice to MIDI is your answer. Though the app has not received that good reviews, yet you can give it a try. You can convert your live songs to MIDI, guitar notes to MIDI, piano notes to MIDI etc. one major drawback of this app is that it crashes if the length of the audio is more than 60-70 seconds.
11. FFT Music Frequency Analyzer:
Yet another addition to the list of mp3 to MIDI converter Android apps is the FFT Music Frequency Analyzer. The app support 16-bit monophonic audio files and the maximum recording time depends on the storage device. The Android app easily converts a WAV file or audio from microphone to MIDI format.
Some shortcuts available in the app are double clicking to pause and using 2 fingers to scale. Though previously this app was a paid one but the latest version has been made free for download and use.
[appbox googleplay com.patch9.fftmidi]
12. Notation Player:
A very simple yet useful software is Notation Player which can display MIDI music (.mid, .kar, or .not ) files in the form of sheet music so that you can view the music notes while the audio is played. The app can be used in Mac and Linux systems and support three languages namely, German, English and Spanish.
The player version of the app is free for use but the composer and musician version are much more advanced. They are paid versions though!
We sincerely hope the above-mentioned mp3 to MIDI converters online have helped you in achieving what you wanted. Do not forget to mention in the comments if you have anything to add to the list.