In this technologically advanced era, people want their work to get done in an easier and quicker way. The spread of digitalisation has made individuals used to its convenience that has likely killed their patience. When we talk about checks getting delivered by the bank, it seems a tough and tedious task and requires patience of a few days. But all thanks to the check writing software developed to make this task easier for you. Printing, tracking, and managing your check-books have never been made so easy, especially for people with multiple account numbers who have to deal with different banks.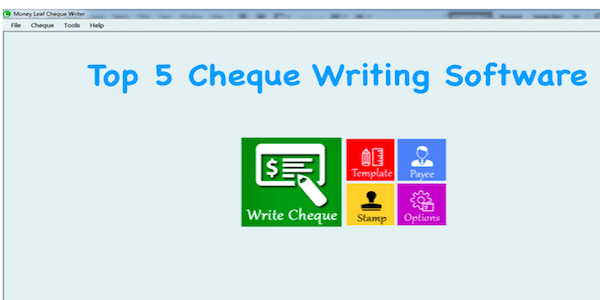 Check writing software is used by the individuals and companies to create, print, and mail physical checks and even send them digitally without having to require a pre-printed check from the bank or a traditional Cheque book. Additionally, they also offer some extra features including bookkeeping, deposit slip printing, and other accounting functions.
The software is located on your computer and thereby is more unlikely to be breached by malicious users that want to get access to your financial data. Now that you are aware about their usage and why they are a big asset given to you by technology, let's dive in to know about some of such software that is just best to use in 2020.
Keep reading on for the Top 5 check writing software you can invest in right now.
1. Versacheck X1 Silver
Versacheck X1 Silver 2020 is a powerful check writing tool that allows you to create and print custom personal checks and also manage and track your personal finances and transactions. 165 Print credits come inclusive with the software. Pre-designed 150 blank checks and Deposit slips are also available that you can use adding some minor tweaks to it.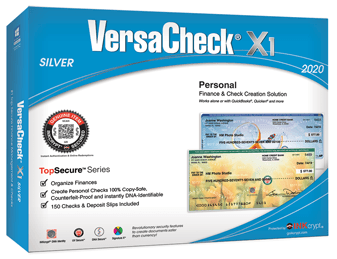 It is a great tool when it comes to providing protection to their users and their confidential information. Some of the key features of Versacheck X1 Silver are outlined below:
The software gives a secure protection to your Accounts with UV Invisible Ink Tag Security technology that enables users to make biological ink markers on the checks as a means of preventing fraud.
It also updates you by delivering Activity alerts whenever there is some suspicious activity is apprehended in your checking account.
Versacheck lets you create and print Personal checks, DNA Secure checks, and manage finances.
The use of DNA secure checks feature allows users to engrave security patterns on their checks for safety and uniqueness purposes.
The software tool works with both inkjet and laser printers and is compatible with all versions of Windows.
2. Goldenseal Check writing software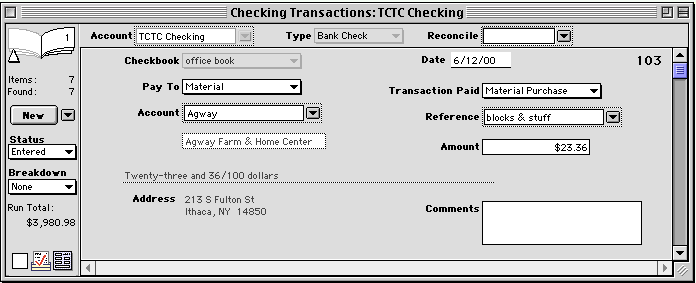 Goldenseal Check writing software is another considerable handy software program that can be used for printing checks, balancing Cheque books, and also reconciling the checking accounts.
The software allows users to enter multiple numbers of checking accounts. Within each of the checking accounts, users are allowed to have any number of separate check books with different check numbers. When users pay for a purchase using a check and enter the transaction, the software creates an instant payment of the concerned item. The tool also prints checks on any pre-printed check forms and the blanks supports most common layouts.
Additionally, the software prints paycheques and also allows the process on various check blanks. If an individual wishes to print a large bunch of check, then they must use Goldenseal to print their own MICR checks with detailed information printed on the bottom of the check. Further, for publishing of smaller quantities of check, it is recommended you use the economical pre-printed ones.
Let's quickly go through the key features of Goldenseal:
The software allows individual writing of the check by the users, and even enables to write most of the checks all at once. The individually entered checks can be further matched with the transactions they cover.
Users also have an option to enter most of the deposits automatically using the Deposit Funds command.
The Custom Layouts command can be used if the user wishes to change the check forms as per their preference.
Also Read:
3. Checksoft Home & Business
Checksoft Home is the number one seller in the market and users favorite. This great check writing software designed with an aim to provide users assistance in financial management. The Home and business version is particularly versatile and capacitated to support more accounts at the same time while sorting all the data.
The software works with popular accounting software such as QuickBooks, Quicken, and Microsoft Money or on its own so that you don't have to rely on these software. The software is inclusive of more than inbuilt thousand background images, over hundred templates, and 175 free checks that give multiple options to the users to uniquely customize their checks. Additionally, the Home and Business version runs off customised reports and also allows users to balance the account.
The other key features of the software are as follow:
It provides a quick print option, in case a user needs one and other helpful settings that allow administration or control over all the accounts.
Other options like financial transactions check and client suppliers' organisation is also included.
The dashboard in Checksoft Home features all the so far transactions operated by users which are also linked to detailed reports that go saved in the program's archives.
It also allows you to sort the data and organize them as per your wish.
4. InstiCheck
The latest InstiCheck 4.0 version is free check writing software in 2020 that has all the necessary features you would be looking for in software to write checks. The software allows you to create unlimited accounts, check register for each account, reporting, check printing, PDF creating and much more.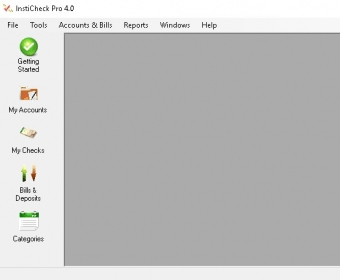 In InstiCheck, you are allowed to open an unlimited number of check accounts. Each of the check accounts comes with a check registry. It comes with a number of different check formats to help you work on creating custom checks, giving it a unique style.
The latest InstiCheck 4.0 version possesses some great features. Some of them are given below:
InstiCheck allows you to keep a track on your recurring deposits and bills.
The software customizes how you categorize all your transactions.
It also offers a notable reporting feature that provides great insights to the users on their expenses that is crucial to know when it comes to filing the tax returns.
It is compatible with Quickbooks checks.
Overall, a great accounting tool for account management and balancing the check accounts that too regularly i.e. every month.
5. EzCheckPrinting
EzCheckPrinting is quite well-known in the software market for designing and manufacturing software. Its check writing software (version 5.0.5 and later) offers users with quite a few options but accommodates creation of unlimited accounts. If you prefer, filling in the pre-printed checks, then this feature is available in Ezcheck. You can also create your own checks and add your own logo and signature to it to create it more unique for your brand.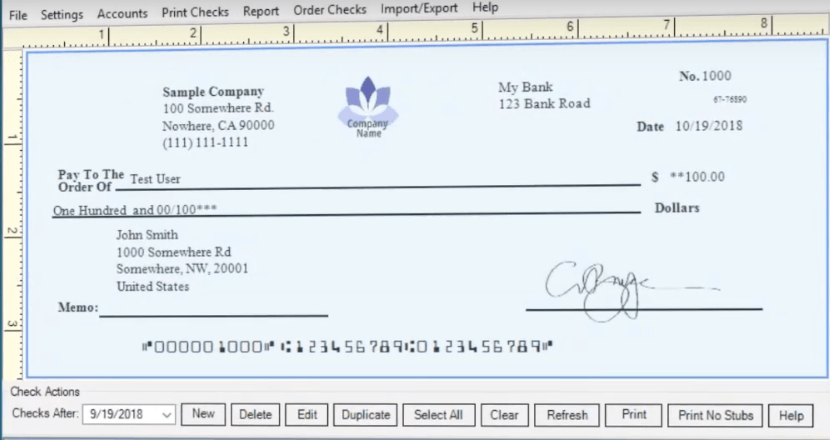 It lets the users write any kind of check meaning you can place it anywhere on the page including on top, bottom, or the middle. You can also use the traditional 3 per page formats if you prefer the convenient way of directly printing out your checks instead of filling the details by hand. The best part of this software is that you do not have to be necessarily connected to the internet to make us of it.
Some of the key features of EzCheckPrinting are as follow:
The free check writing software is compatible with WYSIWYG-based editor system that is helpful in simplifying a great deal with a lot of basic point-and-click options.
EzCheckPrinting works with a host of other popular programs such as Microsoft Money, QuickBooks, Quicken and Excel Spreadsheets to keep your books in any preferred way.
It is quite easy to use and provides you with the resultant check within just a few minutes.
The software generates regular financial reports for you to keep a check on the track of all transactions.
It supports both MICR and laser printing. The free version is available through the TrialPay offer.
Concluding Remarks
Although the growing use of cloud accounting services has undermined the use of Check Writing Software in some or other way, they are still recommended for office or individual purposes since they keep financial information more secure. They just shorten the whole dealing process and save your time and efforts. The best part is that they provide results with increased accuracy in business accounting.
So seal the deal by picking one the best for you from the above list and enjoy printing your checks at the office or home instantly or send it as paperless digital checks.
Hopefully, the article was of great help to you. Let us know what you think in the comment section and don't forget to share the article. Thank-you
Also Read: