IT or software engineers are found in such abundance in India, that every crowd you see will have most of them working in the IT industry. So, it has become a tough job to stand out of the crowd of IT professionals. There are various certification courses available that can help you get come visibility among the mass. Most of these courses have certification examinations and it is very essential to get familiar with the exam pattern before attempting the exams. This is where VCE to PDF online converters are going to help you out!
What is VCE?
There are many certification examinations for IT employees and almost all of them are online. You can find various VCE simulators online that will create an examination like environment for you to practice in. VCE otherwise called as Virtual Certification Exam is a file type or file extension created by an exam emulator.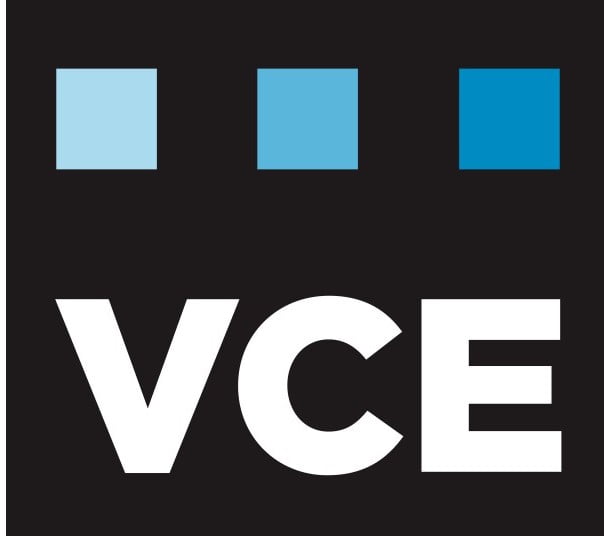 You can improve your examination performance by going through various online exams through this simulator that too while sitting at home. Most of the exam papers available are in VCE format and to run them it is important for you to own the VCE simulator or Visual Cert-exam Suite. But if you don't have one in hand then you can always go for the PDF version of the exam paper. You can easily convert VCE to PDF online for free using online converters.
Do check out our article on cda to mp3 converter online if you want to extract CDA files out of CD.
Why convert VCE files to PDF?
To solve an examination paper in VCE format, you need to have the Visual Cert-Exam Suite. But when the exam paper is in PDF, you can open it anywhere without any kind of dependency on other tools. VCE files are comparatively larger and are not as portable and easy to use as PDFs.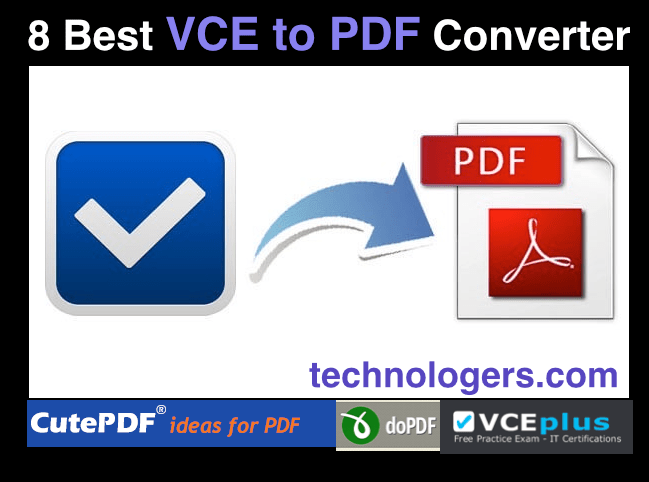 You might not be that familiar with this type of file but you must have used PDF ones. So, to avoid all the trouble of downloading Virtual Cert-Exam Suite and portability issues, go for PDF formats instead.
The below mentioned VCE to PDF online converters can easily convert your VCE file into PDF.
1. Best VCE to PDF Online
vceconvert.com will allow you converting your VCE exam files to PDF Format, Which you could View or Print without paying monthly fee to proprietary software.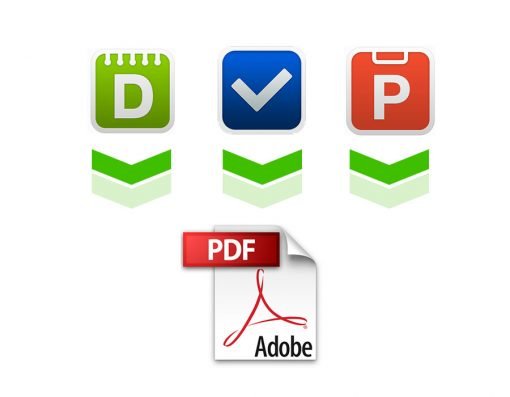 This Website Below mention feature like
1. SIMPLE AND EASY
Quick process, no registration needed, no monthly billing. Pay only for files you convert.
2. INSTANT CONVERSION
Our service will start the automated conversion of VCE files to PDF as soon as you will complete the order.
This means getting the readable PDF file when you need it, within 15min (max)!
3. SATISFACTION GUARANTEED
If your VCE file is not readable, or conversion failed (for any reason), you will be refunded fully, automatically.
Your satisfaction is our No. 1 priority.
2. Convert Any File:
You know what specifically matters when you are using a tool? It's ease of usage and effectiveness. People prefer using tools or applications which are fast in operation, occupy less space in your system and give it glitch-free job. Covert Any File is certainly one of the best ones among all VCE to PDF online converters.
It can convert VCE files to various formats like PDF, DOC, HTML, ODT, RTF, TXT, XLS, PPT, WPD, WPS, BMP, GIF, JPG, TIFF, MP3, WAV etc. with ease. The user interface of the app is also very impressive making it easy for newbies to use the tool. Download the application from the link provided below and install it in your system. You will then be easily guided throughout the conversion process.
If anyone want to convert VCE to PDF Online Without any issue Then visit This Site
3. DoPDF:
When an application is free in addition to loads of features, it is naturally preferred by the masses. DoPDF is one such free online VCE to PDF converter. It acts like a virtual PDF printer driver that can be seen while printing or faxing anything from your system.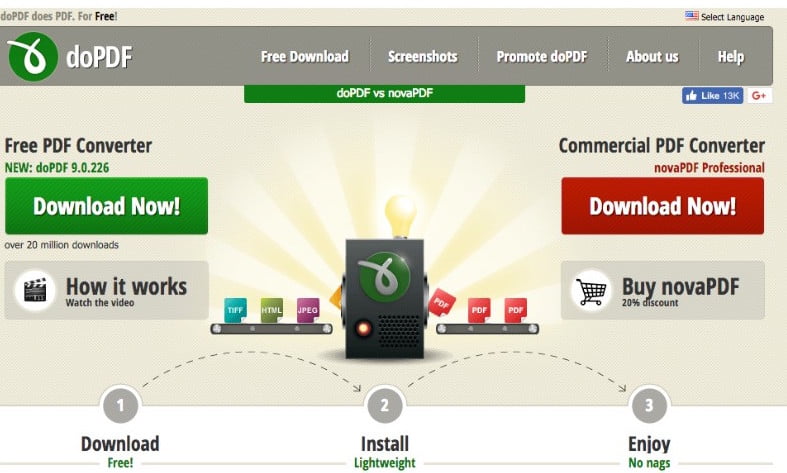 This application offers two types of printing; one is by /
\using the Virtual PDF printer driver is by using the tool's startup window. Print to PDF using the virtual printer driver can help you convert VCE to PDF online. But if you want to use the start-up window, then go to the start program group of the tool and there you can find an executable file.
Run the conversion wizard and upload your VCE file to start the conversion process.
4. VCE to PDF:
Simplicity at its best, the VCE to PDF tool is one of the easiest tools to use to convert complex VCE files to PDFs. This free online VCE to PDF converter is developed by Info Techno Pedia.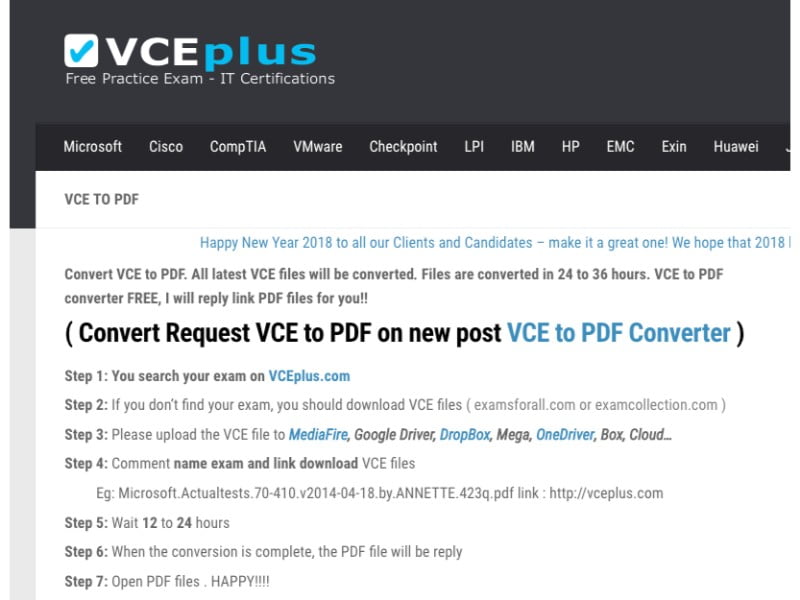 The tool can be easily downloaded from the below link. Just take a look at the screenshot of the look of the tool. You just have to upload the VCE file or link and click on convert to convert it to a PDF file within seconds. You can also share the PDF files and send it to desired email IDs.
Another positive point about the tool is that it is very small in size, so it won't overload your system as bulky apps do. It saves the PDF converted file into your system in a zipped format.
5. VCEPlus:
Unlike other VCE to PDF converters, this is not an application. This is a website that converts VCE files of any size to PDF. And the best part about this website is that it offers free conversion from VCE to PDF. But the conversion process is a tad bit different than the others.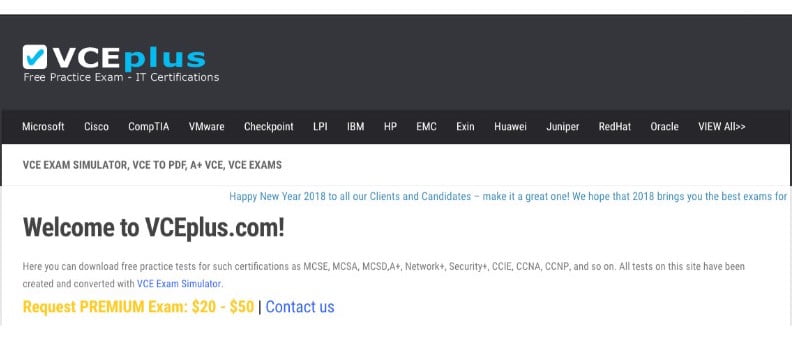 In this website, you cannot upload the VCE file directly. Instead, first upload the file to any shared drive like Google Drive, iCloud, One Drive etc. and then paste the link of the location of the file in VCEPlus. Send the link to the archive of this website and within 12- 24 hours you will get your VCE file converted to PDF.
The feature that makes it stand out of the crowd is that if you are in search of a particular VCE exam file but are unable to get your hands on it, try searching for it in this website.
It has tons of VCE file based exams in its database.
6. Cute PDF:
Yes, I agree that the name might sound a bit tacky and girly but don't judge this tool by its name. It is an excellent VCE to PDF online converter that can convert a VCE file to PDF with just a few clicks. It has a user-friendly interface and is free to use.
It supports almost all Windows systems that run on OS Microsoft Windows 98/ME/2000/XP/2003/Vista/7/2012/8/8.1/10.
You can also integrate the tool into other applications, servers, solutions etc. this tool has got various versions, one is free and the rest of them are advanced ones which need to be paid for.
The CutePDF writer is free to use while the CutePDF Pro, Form Filler and Form SDK are some other features loaded sections of the tool that needs to be paid for. The Pro version is the best one including all the features of the tool.
7. VCE2PDF:
A very popular choice among online VCE to PDF converters is the VCE2PDF website. You can easily understand the conversion process if you visit the site, making it very convenient for new users. Just upload the VCE file in the specified tab and write the number of files that need to be converted.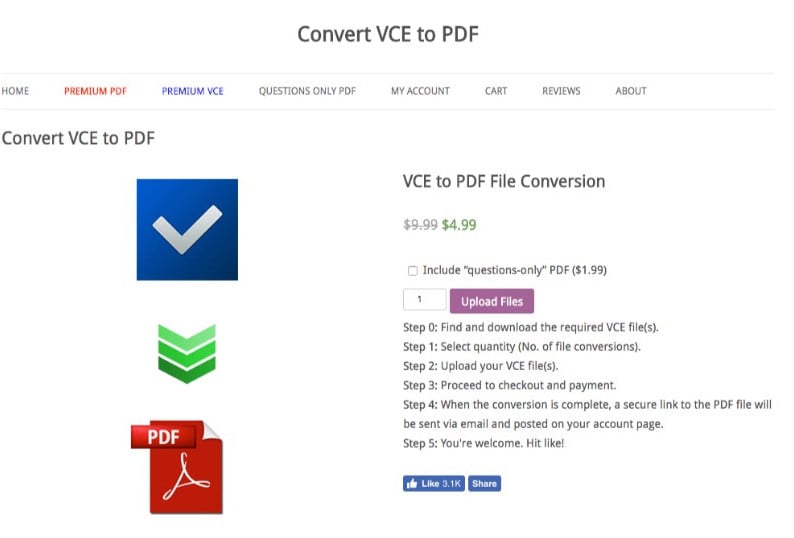 Then go ahead with the payment and checkout. After payment, a unique link of the PDF file will be sent to the email id that you had provided during login.
Very simple to use and fast results, this tool will cost you about $4.99.
8. VCE Player:
This is a multi-utility website that offers a lot more than just simple VCE to PDF conversions. It converts VCE to PDF and PDF to VCE type as well. It also offers a VCE exam simulator that is going to help you take online VVCE based examinations for practice.
There are various VCE examinations available in the website and you can prepare for them through VCE player.
9. VCE to PDF Converter tool:
You can download this VCE to PDF converter into your system through the below-provided link and then easily convert all your VCE files to PDF. After installing the tool, browse to the location of the VCE file that you want to convert. Then browse to the executable file of your VCE Exam Simulator Manager.
Click on the convert tab and voila! Your job is done! The converted file gets saved to the location where you have saved the tool.
IT market is growing day by day and the competition among the IT professionals is higher than ever. So, it is very essential to do various certifications and training that will help you scale greater heights in the IT industry.
Most of the IT exams use VCE based exams and that is when the above mentioned VCE to PDF online converters are going to be of your use.
Practice as many as you can and you are bound to get a better job or hike in your workplace. These certifications not only help you get more knowledge in the IT industry but they also help improve your brand name.
where there are IT certification exams, there are VCE files. These files make up an exam like environment when running on the simulator and will thus help you prepare for the exams in a better way.
Do let us know if you liked the above tools and websites. We are open to suggestions for any additions.