Whenever users met with the unwanted errors in MS Outlook, it will hamper the entire communication channel through which users contacting each other using mails. There are many types of error that users face when they are working with Outlook due to they are unable to send/ receive emails. The reason behind such errors is internet connection, email account settings, malicious content in the emails, viruses, etc. In this article we will discuss how to resolve Outlook error occur during sending and receiving the emails.
Guidelines to Fix Send or Receive Error in Outlook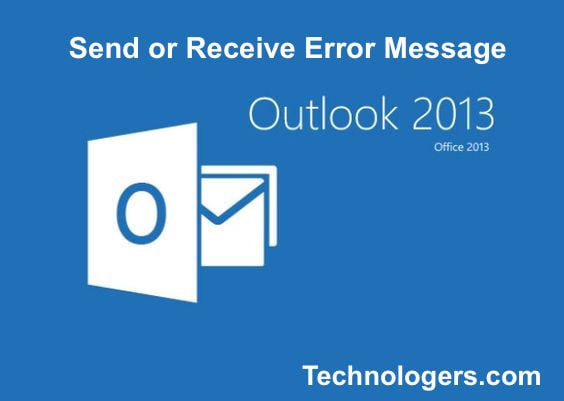 Firstly one have to make sure that internet connection is working.
Secondly, Outlook email settings should be correct. Sometimes, corrupt email profile is the main reason behind the failure of sending and receiving emails in Outlook. In this case, one have to make sure that email profile settings are correct or not.
After following the above steps, if still it doesn't resolve send/receive error problem in Outlook then, user must delete the malicious emails from unreliable sender by using one of the method mentioned below.
By accessing the mailbox using ISP's web-based email program. Then, delete the email messages.
Contact the ISP and ask them to delete the email messages.
Sometimes using Anti-virus plug-in with MS Outlook creates obstacle for incoming and outgoing messages. In this scenario one should follow the guidelines of Anti-virus manufacturer for enabling the compatibility of email client and Anti-virus.
If user set high priority on Firewall then it will block many incoming and outgoing messages, in order to avoid such condition user must set that priority to the firewall which will not create the barrier in sending and receiving the emails (It must allow outlook.exe files).
0x8004010F is also a major reason for error occurrence in Outlook. User cannot get messages in their Inbox because of Error 0x8004010F. In order to remove this error, one needs to create a new Outlook profile. After you've followed the step by step instruction mentioned above, you'll be able to fix Outlook send/receive error easily.
Resolve Outlook Send/Receive Error by creating New Outlook Profile
Firstly, locate default location of user profile.
Click on File Tab and select Account Settings from drop down.
Click Change Folder
Create new folder in Inbox folder.
After creating a new folder (user can use any name for new folder).
Click OK
The delivery location of that profile will change to the newly created folder.
Again user need to change delivery location to Inbox, Click Change Folder button.
Click select Inbox folder present in New E-mail Delivery Location window.
Click OK
Message delivery location again change to Inbox folder.
By changing location of delivery messages temporarily, will refresh the Outlook setting and now users can get their emails in Inbox folder.
User must run Outlook in a safe mode.
Alternate Solution
When there is corruption and damage in user email profile, which is stored in .pst files format, users, are not able to send and receive emails. In this case, user can use third party tool to resolve such condition. There are numerous commercial tools in market to tackle such adverse condition, Outlook PST Repair is a tool that can recover all highly damaged and corrupted .pst files of any size and makes user email profile error free. By keeping above-mentioned points in mind one can resolve error occurs when you send or receive an email message in Outlook.