We often make videos of different memorable moments and events. Sometimes we also like to turn these videos into short movies to keep a record of the beautiful time spent with friends and family members. Some people also make short movies of them along with their friend or loved one to share it with them on their birthdays and anniversaries. Some guys also share short movies and videos for friendship day, Valentine's Day, friend anniversary etc. These videos and movies play a very important role in our lives as they act like tokens of memories of the good times we had. But the main effort lies in making the videos and movies good enough and that is when various free video editing software for windows 7 come into play.
Top 11 Free Video Editing Software For Windows 7: 
For the people looking for free video editing software for windows 7 no watermark, we have the biggest collection of all such video editing software. Have a look at the following:


FlexClip is the perfect solution for those who need to make a video for their online business and are not video editing experts. You will find a lot of templates ready to customize and downloadable in a few clicks.
Imagine you want to make a professional intro for your YouTube videos or social channels, but you are not a video editing expert. Is there a solution at hand? FlexClip is designed and built to help you.
This website has a straightforward interface that immediately presents you with many pre-made templates on the homepage, and you need to make some minor graphic adjustments. You will have a lot of different categories and a lot of digital content."
This video editor has various features that makes it a top choice for people working on short movies and short video films. The app not only works on Windows 7 Platform but also on systems running on Mac OS. The free version has many features like various effects and editing tools. But putting in a few extra bucks into it you can get much more advanced features in the app. Here are some of the features of the app: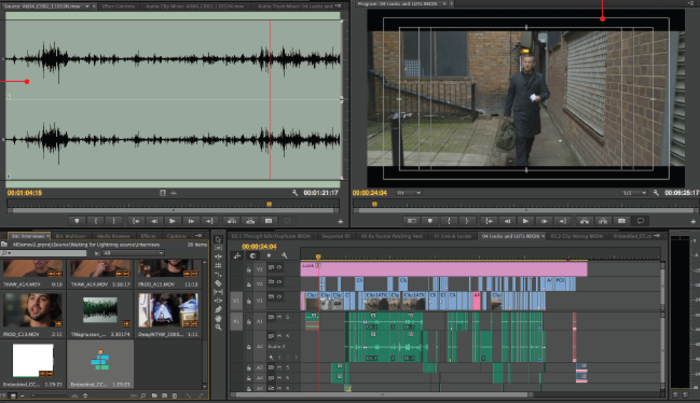 HD Support
Multi-Track editing
storyboard mode
unlimited audio and video tracks
linear timecode display
NDE
Auto-aware VR
Keyboard shortcut mapping
An advanced version of Sony Vegas Pro, this video editing app has a free trial version and a paid version. The free version will get your hands on various effects and features that will certainly compel you to pay for the complete version. The free video editing software for windows 7 has the following features: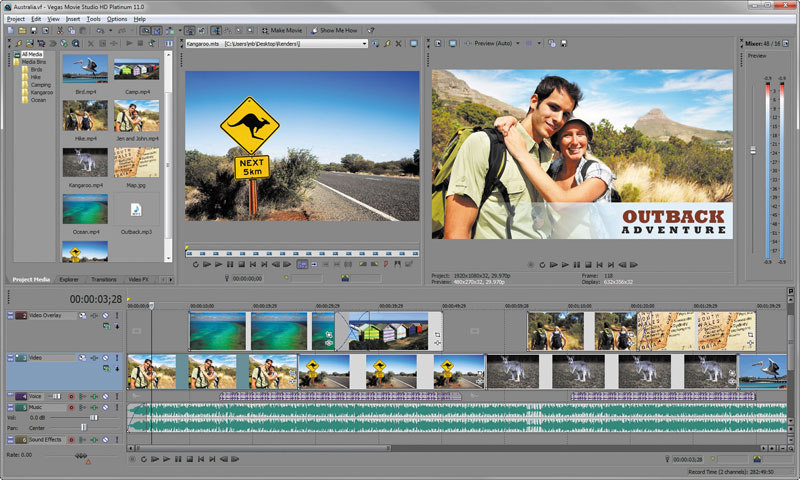 Supports various input video formats like MP4, AVI, WAV, WMV, QuickTime, MPEG-4 etc.
Supports various output formats like AVI, MP4, MPEG-4, WMV, WAV etc.
1 Surround sound mixing and editing
13 different audio effects
GPU rendering
4. Avidemux:
This free video editing software for windows 7 full version is useful in transcoding videos into different formats, applying various visual effects to the video or short film, nonlinear video editing process etc. It can be used in various systems running on Windows OS, Mac OS and computers and laptops running on Linux. Here are its features: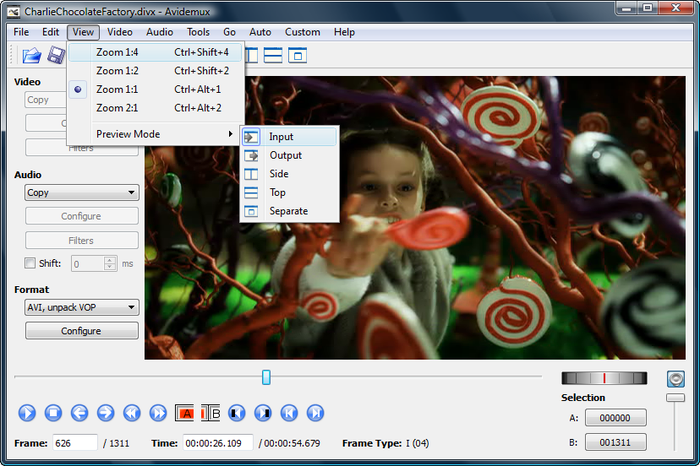 Various audio formats like AMR-NB, AAC, DTS, AC-3, MP2, MP3, LPCM etc.
Supports images with .BMP and .JPEG extension
Supports numerous video formats like motion JPEG, MPEG, SVQ3,Y800 etc.
insert audio streams into a video file
Click Here To Download Avidemux
5. Blender
Multi-utility app Blender is one of the oldest free video editing software for windows 7 and 3D Computer Graphics Software which has numerous other features. It can also work on systems running on Mac OS and Linux. Here are some of its most used features: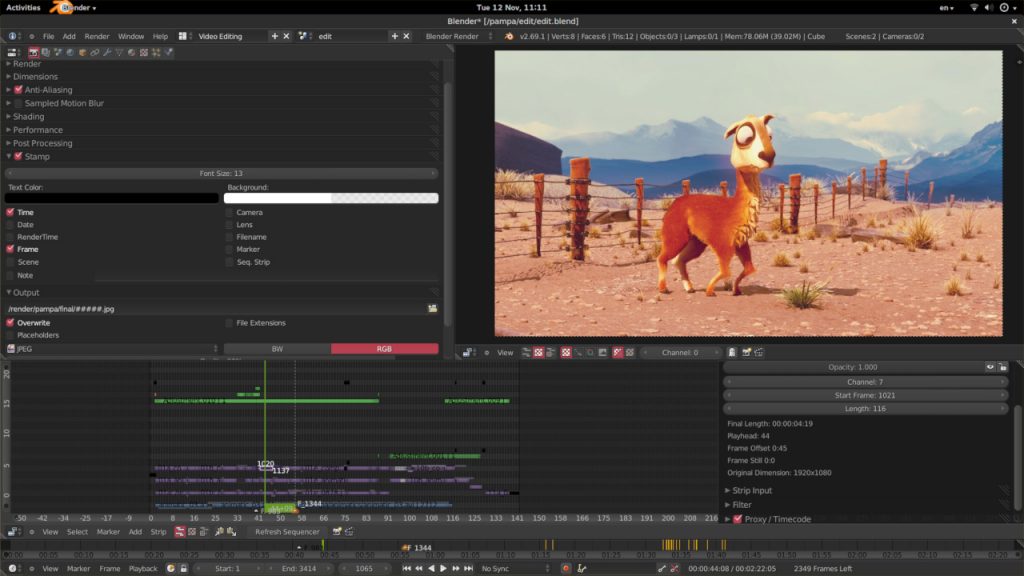 Supports various geometric primitives
scanline rendering
indirect lighting
ambient occlusion
Key framed animation tools
importing/exporting from other formats
Dynamic painting, vertex painting, weight painting, projective painting and texture painting.
Click Here To Download Blender Video Software
6. Lightworks
Lightworks is a free video editing software for windows 7 which also works on Mac and Linux running systems. Its free version itself has many video editing tools and effects; so think about the features the full version might be offering. Have a look at its features: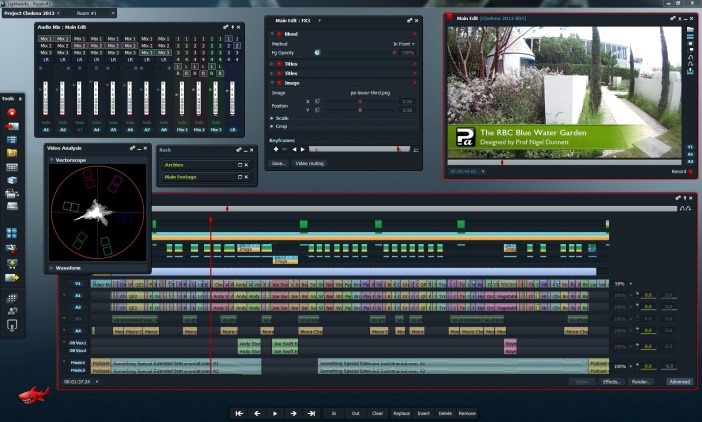 Real-time effects
Export to YouTube (H.264/MEPG-4) up to 1080p HD
Export to Vimeo (H.264/MEPG-4) up to 1080p HD
Export to DVD, Blu-ray, or hard drive
Supports various input file typesClick Here to Lightwork
7. Cyberlink PowerDirector:
Praised for its user-friendly interface and easy learning steps, this free video editing software for Windows 7 has sample materials for beginners to work on. It supports various inputs and output formats. Here are some features of the free video editing software: 

Works with Blu-Ray
Lets you share creations via Director Zone
3D editing
multimedia presentations with video, photos and music
essential video editing tools

Click Here to Cyber Link Power

8. Jahshaka

Jahshaka is an open source real-time video editing software which works on Linux, iOS and windows running systems. With Open GL and Open ML feature, it is considered as one of the best free video editing software for windows 7 no watermark. Here are some of its most noteworthy features: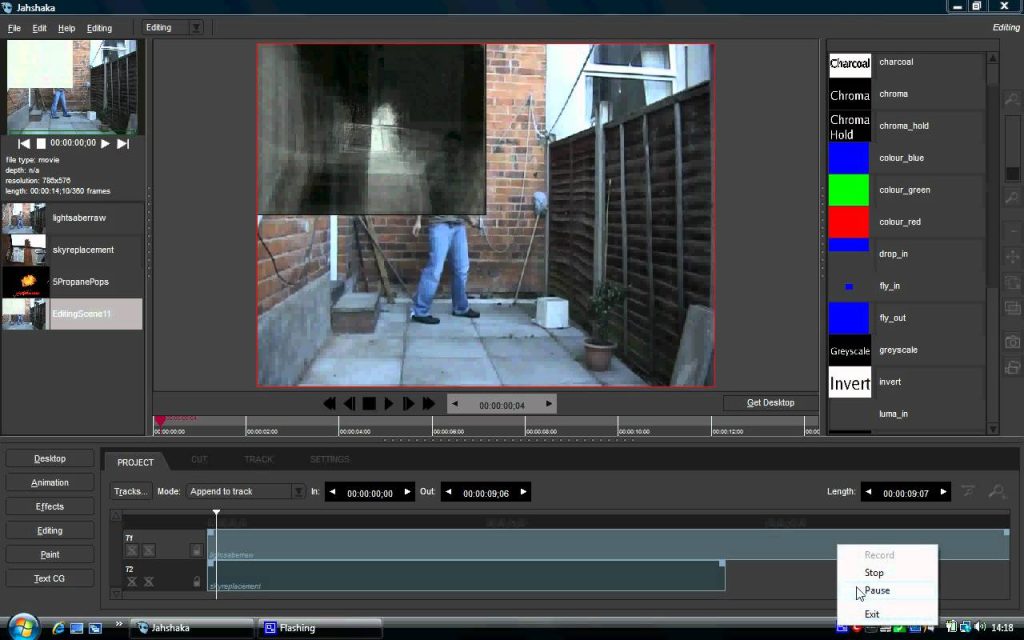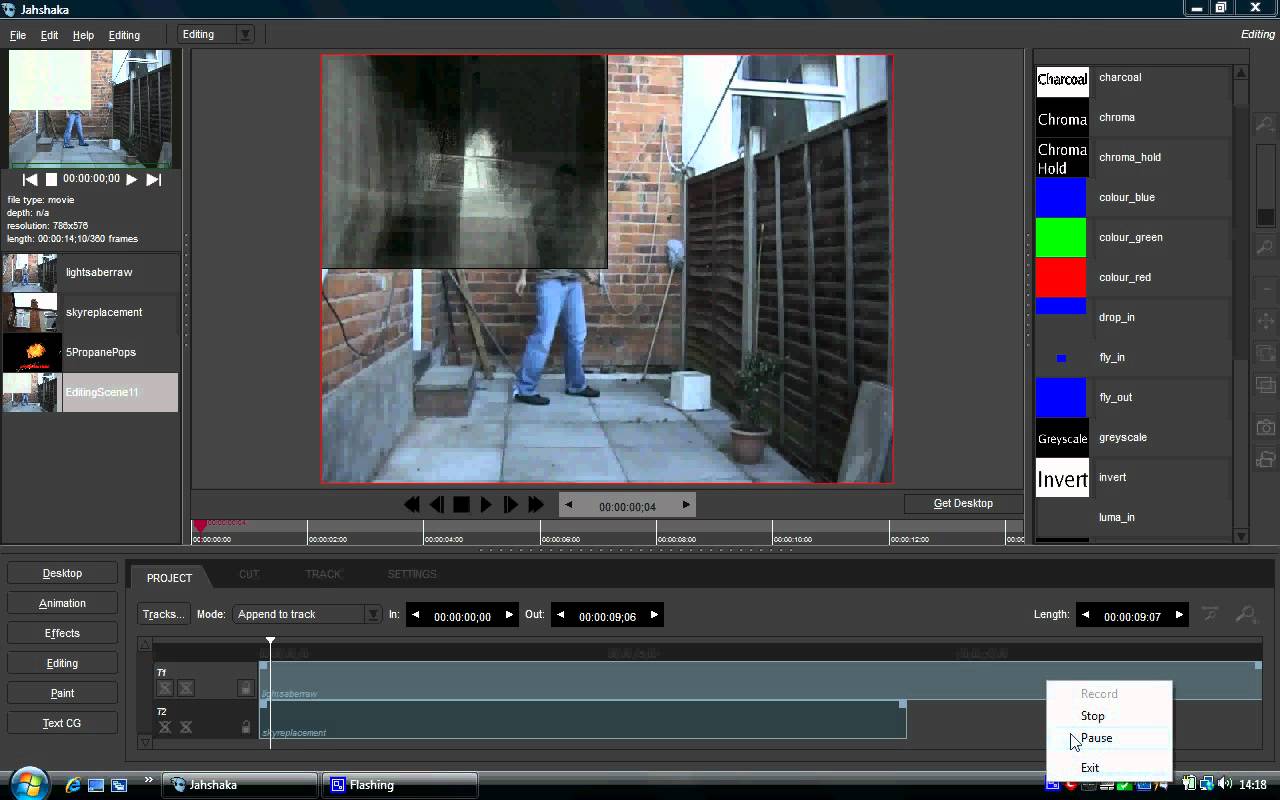 Node based compositing. Both 2D and 3D
Nonlinear editing
Real-time CPU and GPU based effects
Plug-in Support
Paint and Rotoscoping
Click Here to Download Free Jahshaka Software.
9. ivsEdits
Listed among the best free video editing software for windows 7, ivsEdits is a professional video editing software which has top-notch video editing tools and effects. It has a commercial as well as a free version. Here are some of its features: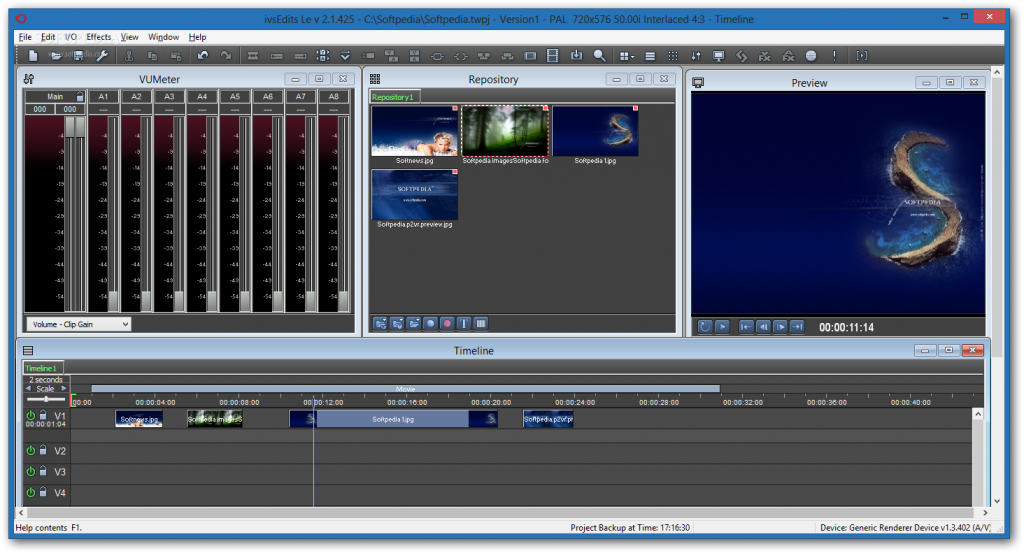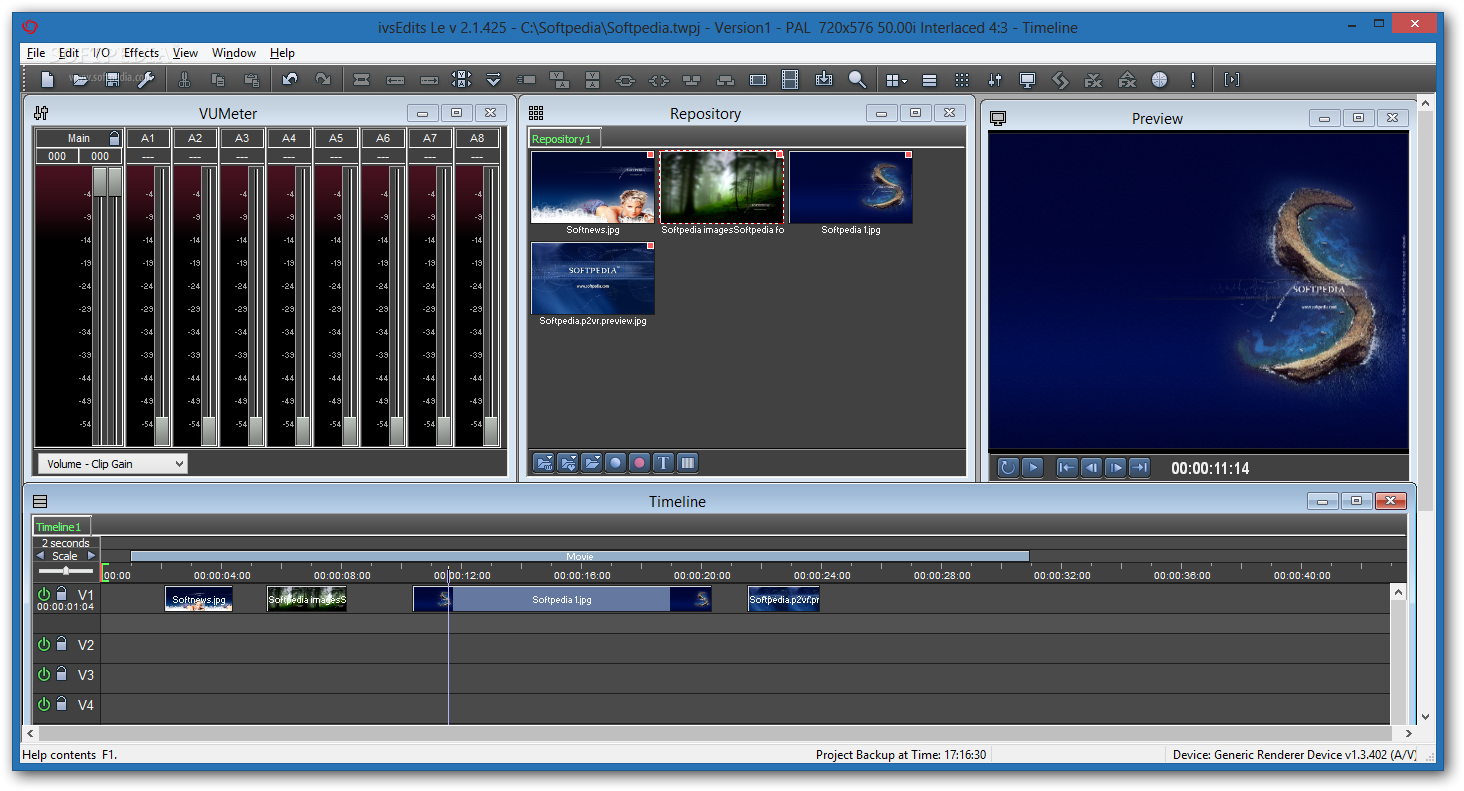 mix and match various file format like DV, DVCPRO25/50, DVCPRO HD100, XDCAM SD/HD/EX, MPEG1/2/4 , DPS/DVA
live multi-camera editing
hybrid timeline with multiple live inputs
edit and play video while recording it
Click Here To Download Free IVSEdit.
10. Corel VideoStudio
Corel VideoStudio is a video editing software that can make editing videos and making short movies a 'baen hath ka Khel'. It supports various audio, video and image formats as input and output. Its key features:
HD Support
storyboard mode
4 audio tracks
linear timecode display
Feature of overlaying images, videos and text.
Click Here to Download CoreVideo
11. Virtual Dub
One of the frequently used free video editing software for windows 7, Virtual Dub has the following features: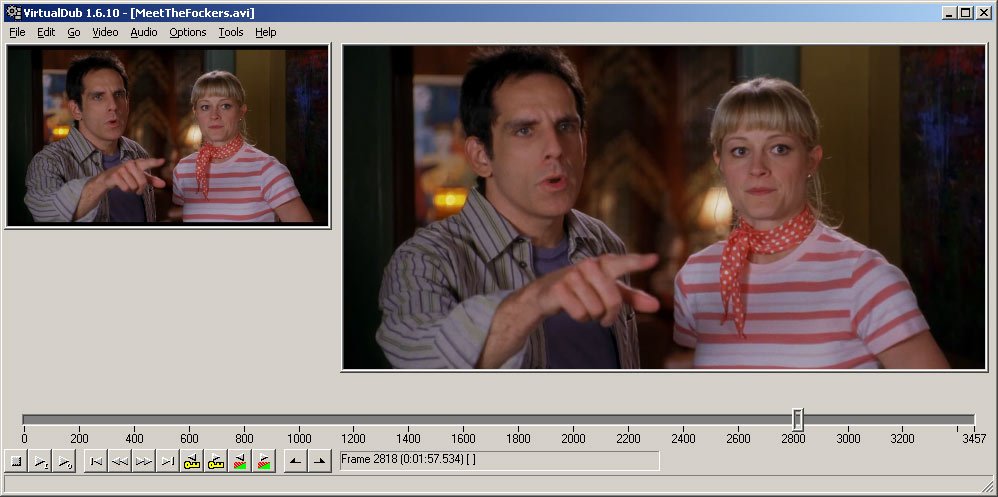 Supports Directshow and Video for Windows
Easy video assembly
delete segments of a video file
reorder existing segments
Filters
Click Here For Free Virtual Dub
Don't Forget to Check out Game Like Skyrim for Android & GBA Emulator for PC