Music takes you to a whole new world and that is why owning a good music player in your smart-phone is a must. All Android phones come with a default music application or player but most of the times they remain dissatisfied with its features or user interface. Some have top-notch features while others have easy to use interface, but we have gathered the best ones. The best one has the perfect combination of all the features without making the app too heavy.
Music files can be of various types. Sometimes you might need to convert one music file type to another and some of the most demanded conversion request received online is to convert mp3 files to midi and cda to mp3. We have got articles on both of them; do check them out for sure.
What is a good music player?
A good music player must not only be able to play good quality music but should also offer gapless playbacks, smooth user interface and tons of features so that you can experiment with your music playlist. There are certain applications that are loaded with features but due to large number of features their space consumption increases as well as their bulkiness rises. This hampers the user interface and make it quite confusing for the user to run the app in long run. A good music application maintains the perfect balance between features, bulkiness and user interface. The apps that we have gathered here are some of the best Android music applications. Some of them are free while others have a free trial version and then a paid one.
Check out 23 best free Android music players
1. Google Play Music:
If you are an Android user, then you must be having this app already in your phone. It is a music as well as podcast streaming device which offers 30-day free access to all songs. After that, the free version would have 50,000 songs' collection and the paid one, 40 million songs. It has been over 6 years and the number of users has been on a steep rise since the day of its launch. If you are an ardent fan of music, then go for the paid version.
2. Wynk Music app:

One of the best free Android music players, Wynk, also has an iOS version. Though there is a premium version of the app but the free version is good enough. The paid one just has no ads; else the free one covers tons of songs and all the latest ones too. This app offers various songs in the form of already created playlists based on your mood, choice of music genre, top charts etc.
3. BlackPlayer: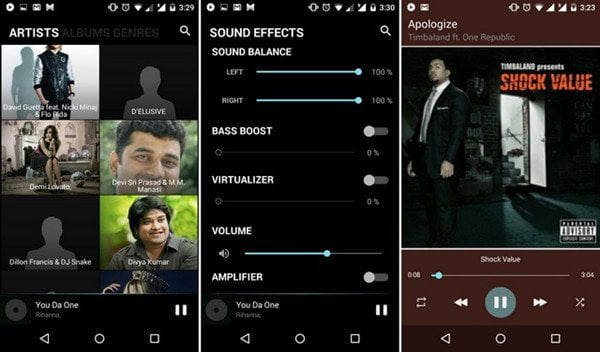 Supporting multiple music file formats like MP3, WAV, OGG, the BlackPlayer is a very smooth free Android music player. With built-in Equalizer, bass-boost & 3D surround virtualiser, Gapless playback, Changeable Themes, 3 widgets, this one tops the list of favourite music players.
Also Read:
What makes it a good choice is its minimalistic designs and easy to use interface. Some of its other features include crossfading, music scrobbling, HD album cover management etc.
4. Musicolet: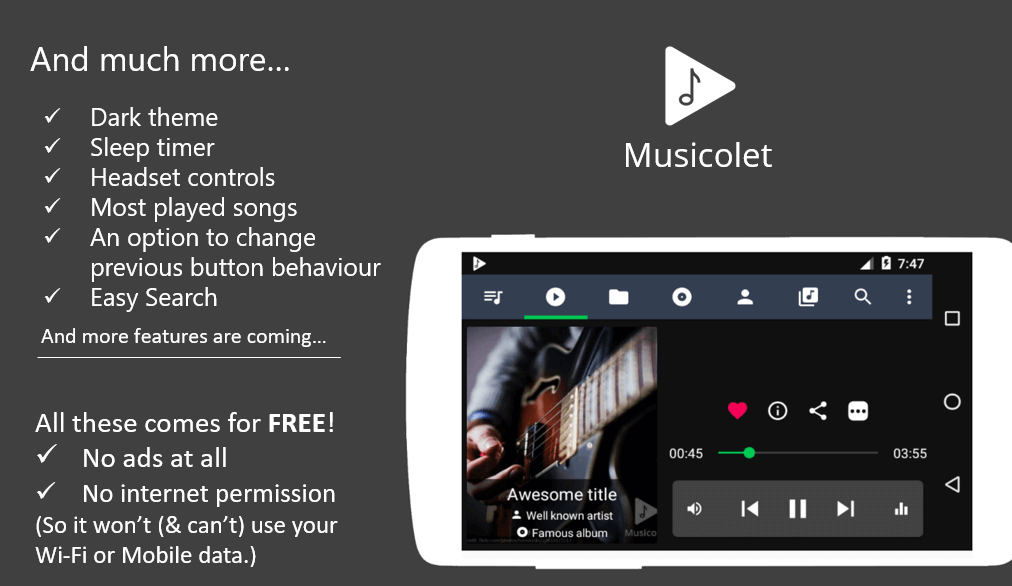 This is not some usual music player; it can play already downloaded music, create amazing playlists and supports multiple queues. But unlike other music streaming apps, this one does not support music streaming or online downloading of songs. It does not have internet permission; it is just a music playing tool with easy navigation and user interface. And the best part? It is free to use!
5. MediaMonkey: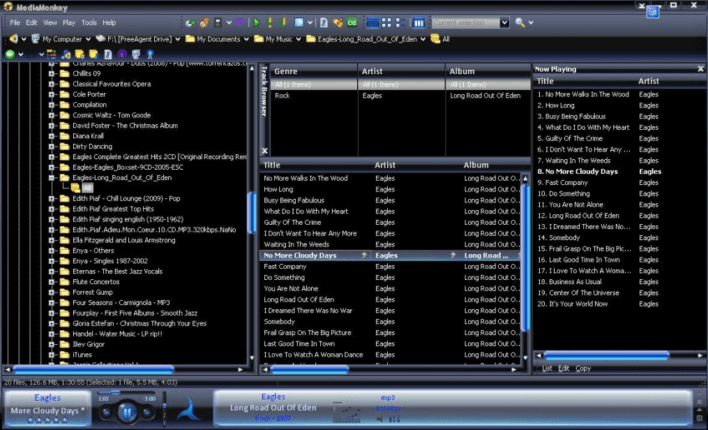 A boon for music and video lovers, this free Android music player, has many features to boost about. You can manage 100,000 music and video files without any lag, sync up your Android device, iPhone, iPod and iPad, lookup and tag on media albums anytime you want. One of the best features of the app is the Party-mode or Auto-DJ where it keeps playing dance tracks automatically so that you can have a gala time with your friends without any interruption.
Also Read:
6. JetAudio: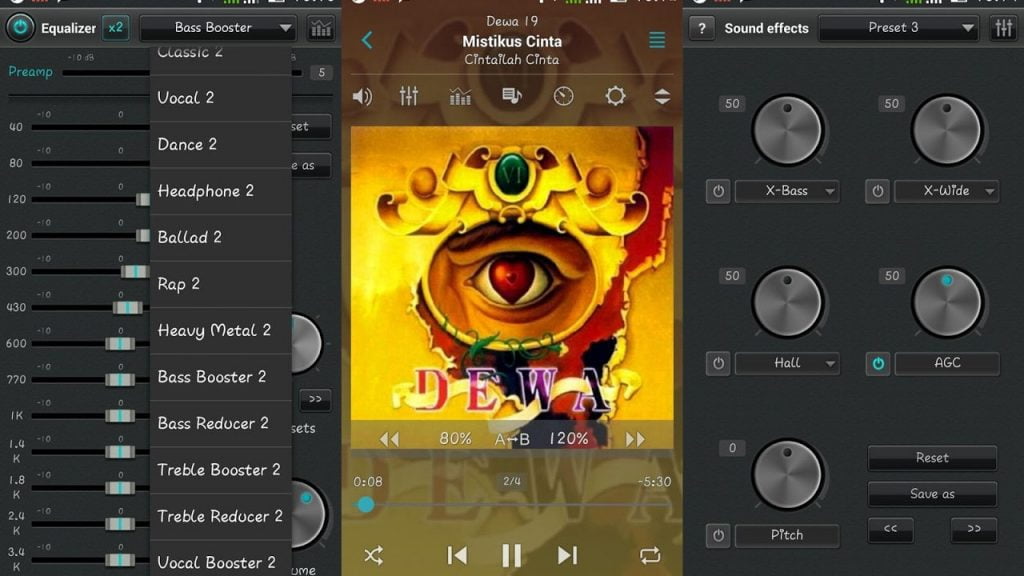 This multi-utility best Android music player app offers a wide range of media-managing features like Audio and video playback, CD ripping, metadata editing, data conversion, internet radio broadcasting, and many more. Its UI is quite similar to that of Winamp and the app is supported by Windows and Android running systems.
7. Apple music: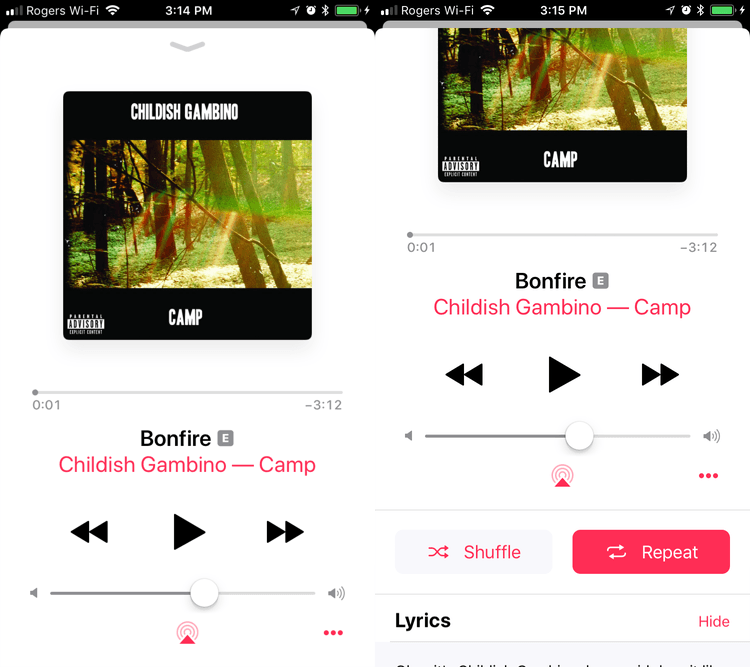 Wondering why an iOS application is listed among the best Android music players? Well, the app is no more restricted to just iPhones or iPads; it can now be used by Windows and Android users too. Apple is known for its smooth as silk user interface with alluring graphics and Apple music proves it right. Stream over 45 million songs through Apple music. The app is free for the 90-day trial period after which you will have to pay the subscription charges.
8. Phonograph Music Player: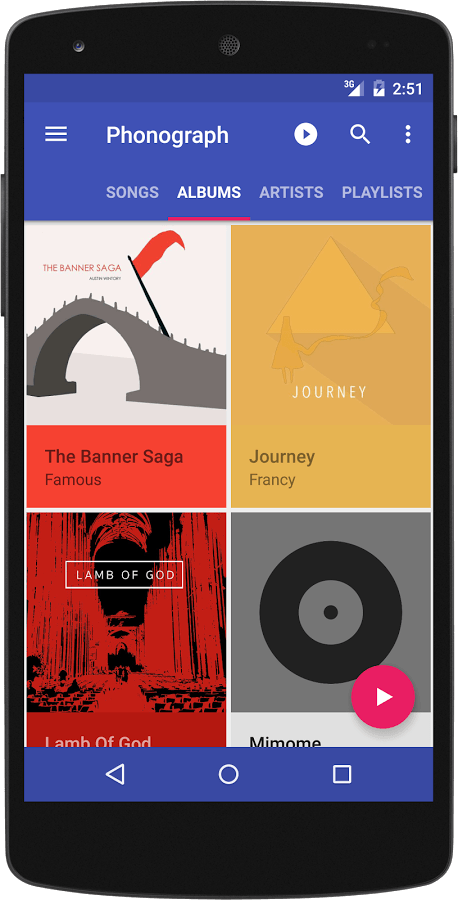 Flaunting a sleek UI with dynamic colours, it is one of the best looking Android music players in the market. Easy to use and simple interface, inbuilt themes, tag editors, automatic download of additional information on songs etc. make it a good choice. Though the app if free to download and use, there are certain in-app purchases.
10 Stellio Music Player:
It is truly the best Android music player with lyrics that you can find. 12 bands equalizer, colourful themes, lyrics, change the tags of tracks, customise the view of widgets, animations, custom lock screens, high quality of audio with gapless playbacks make this one of the finest music players in the market. It also supports Android wear devices and free to use.
11. N7Player: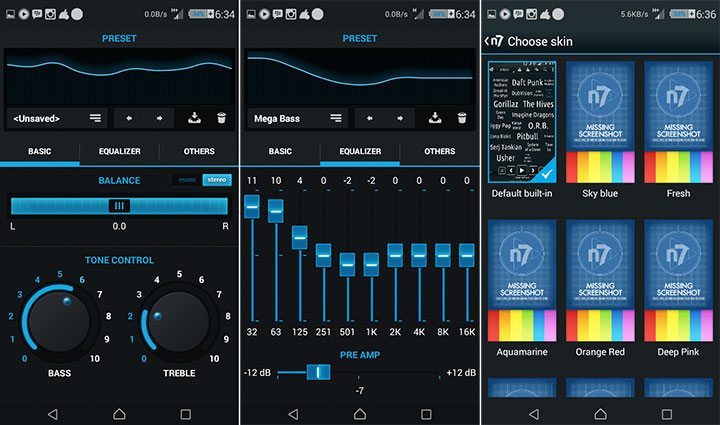 With all of your favourite songs at your fingertips and a smooth user interface, the N7Player is a free Android music player that you just can't miss. It has an advanced 10-band equalizer and provides impressive audio quality. Multiple widgets and themes allow you to customize the app as per your choice.
Multiple playlists, tag editors, album art grabber etc. make it a popular choice among Android users.
12. Pulsar Music Player: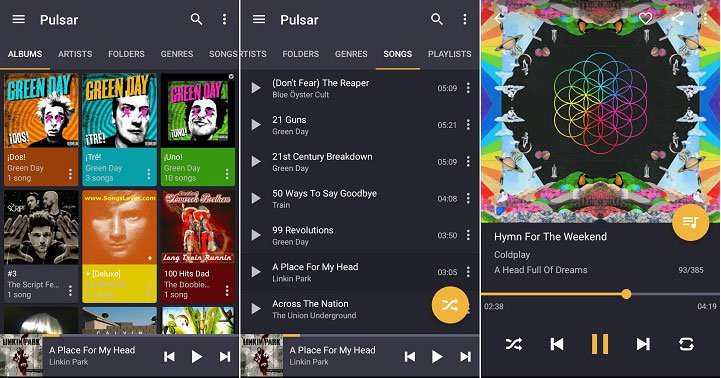 Listed among the best free Android music player, the Pulsar Music player supports multiple music file types like mp3, aac, FLAC, Ogg, wav. Some of its notable features include automatic sync, smart playlist creation, Google voice command enabled, Chromecast support, multiple colourful and animated themes, gapless playback support and many more.
13. Double Twist: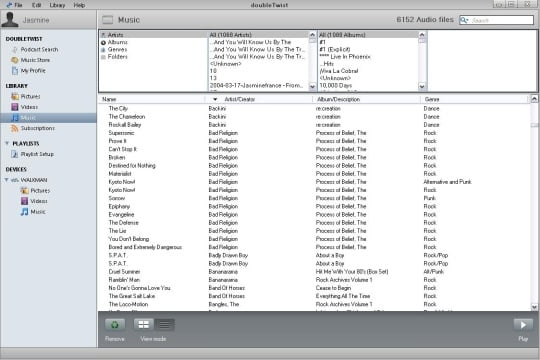 Talk about multi-utility of an app and Double Twist will meet your expectations. Known as the iTunes of Android, this app can be used as a CloudPlayer so that you can listen to your favourite songs anytime, anywhere from cloud. Apart from the normal Android music player features, it also offers recording features, setting your favourite tunes as alarm and option to sync your iTunes playlists to your phone.
14. Neutron Player:
Available for Windows, Android, BB and iOS, this is an amazing music player application. Though there is a free version of this app, but I would suggest you to go for the paid version s it is worth every penny. Users have given rave reviews about the app praising its impressive HD audio quality, loads of audio file type support, tons of high tech music features, large media files support and the list goes on.
15. Pi Music Player:
This app has got a one-of-a-kind interface and crafty look that just can't be missed. The app is very easy to use as its interface is very simple yet feature rich. You can browse through your favourite songs very conveniently with the help of enhanced folder view. The app also acts as a ringtone creator by cutting the loved portions of your favourite track into a ringtone.
16. Shuttle: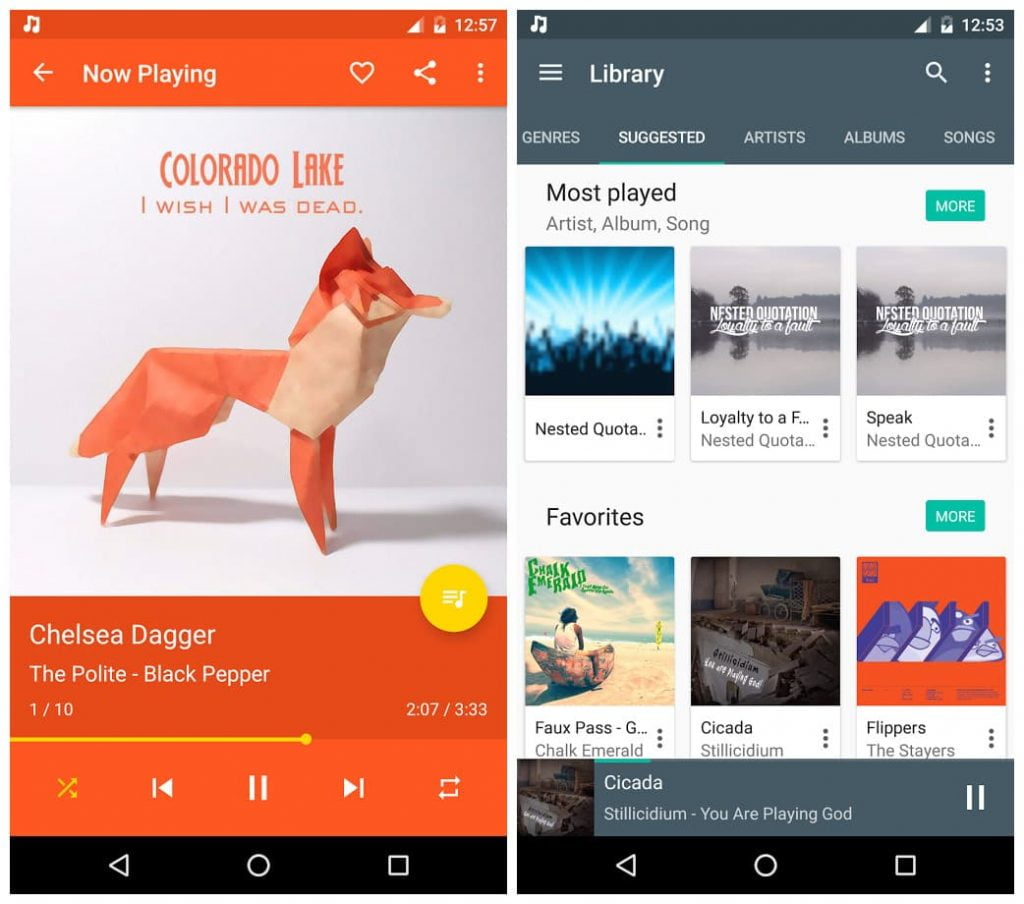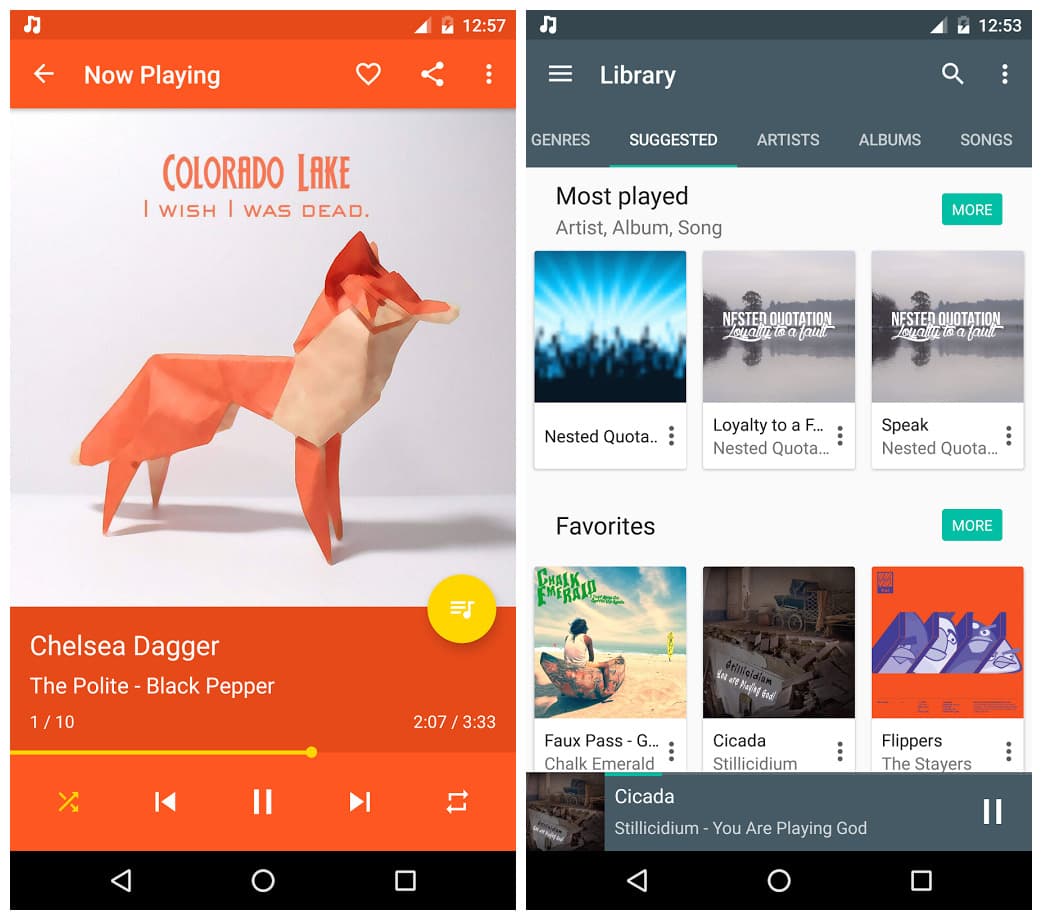 A very 'subtle' app for Android, Shuttle has got very good reviews for its simple and easy to use user interface. It offers a 6-band equalizer with bass boost, gapless playback feature, automatic artwork downloading, sleep-timer, customizable widgets. It is one of the best Android music players with lyrics that has got tons of themes and features. Though it is packed with features yet it is lightweight.
17. Musixmatch:
Apart from the normal Android music player features like streaming thousands of songs, real-time notification for displaying Floating Lyrics widget, any song-line search to find the right song etc. the app offers many other advanced features that not many music apps offer. Now you can translate your favourite Spanish song of Enrique and Shakira into English and get the lyrics through Musixmatch.
18. Amazon Music:
One of the most renowned Android music players in the market, Amazon music has got over 2 million songs from over 180,000 artists and about 20,000 labels including top ones like EMI, Universal Music Group, Warner Music and Sony BMG. It works on multiple platforms like Windows, macOS, iOS, Android, FireOS, Amazon Alexa.
19. PlayerPro Music Player: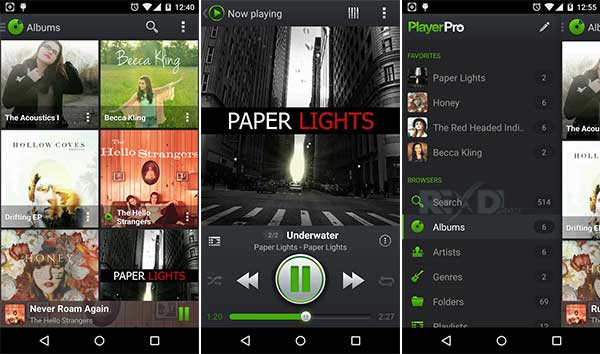 There is a 10-day free trial period of this app in which you can enjoy all of its features. Those 10 days would be enough to lure you into buying the app. In order to install the pro version, you need to deinstall the trial one. Availability of various themes/skins, Android auto-support, Chromecast support, customizable layout, tag editing, music mixing, audio effects etc. makes it a popular choice among music lovers.
20. GoneMAD Music Player: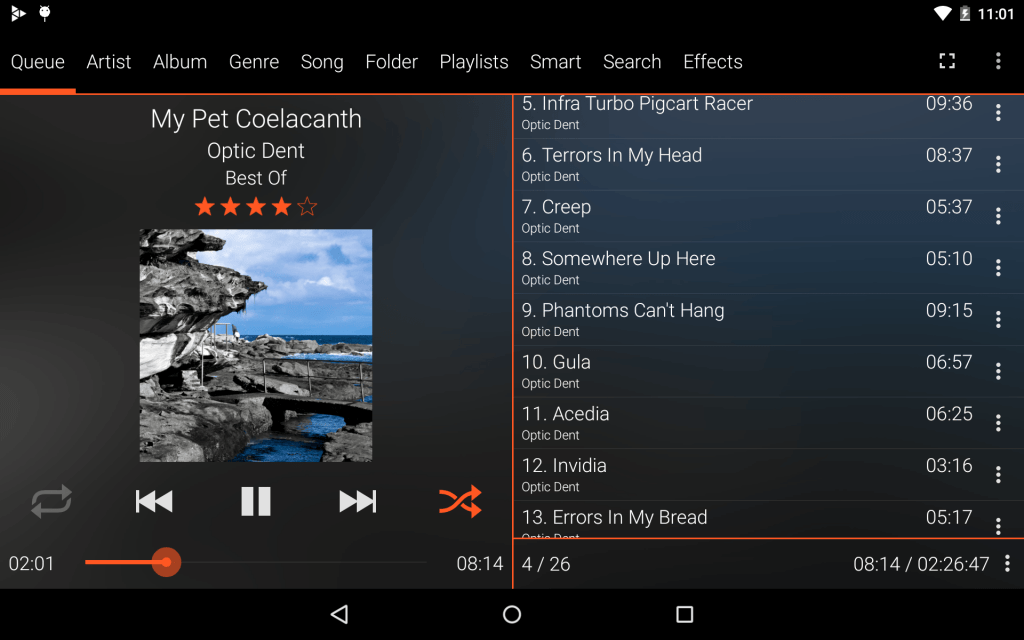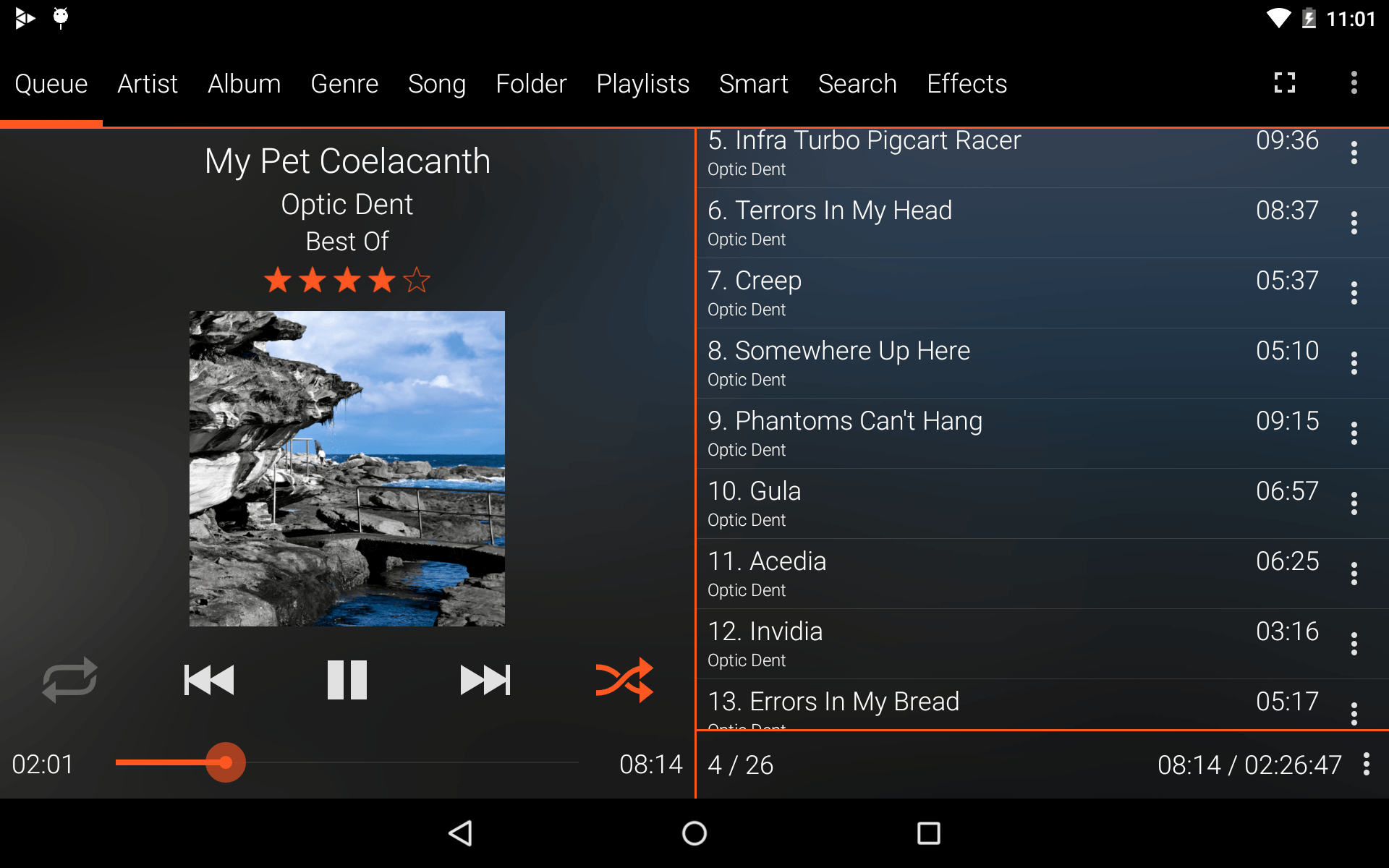 Just like the other free Android music players listed here, the Gone MAD Music Player also has a trial version (14-day) and a paid one. Hundreds of themes, cuesheet support, crossfade, gapless playback, bookmarking, 16 equalizers, audio balance, lyrics, DSP limiter to limit the noise level, bass booster, visualizer are some of its notable features that make it stand out of the crowd.
21. Poweramp: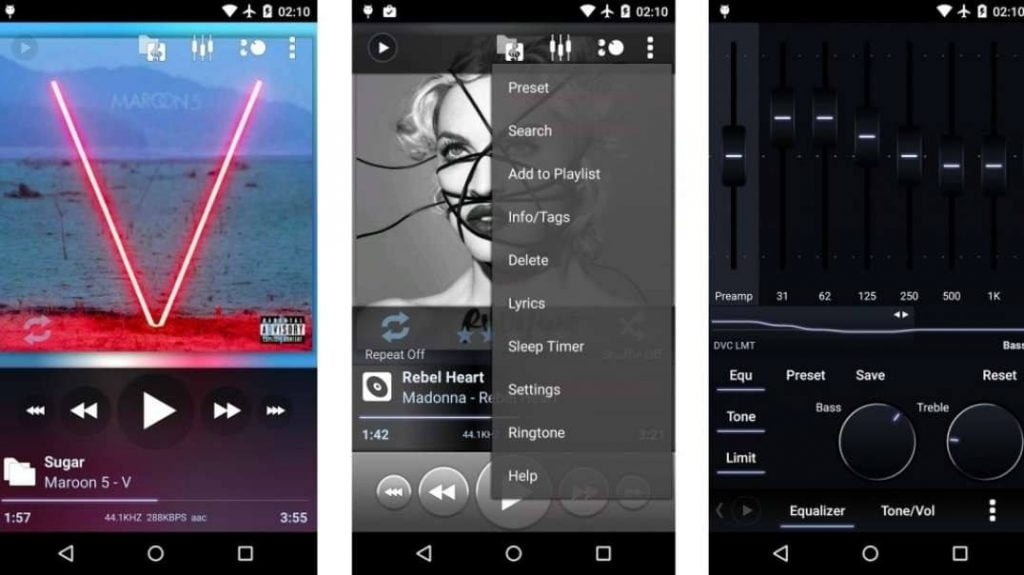 Tons of features and impressive UI makes Poweramp a preferable choice for music lovers. Though it is a free Android music player it has got a better and paid version too. It has got 10 band optimized graphical equalizers, stereo expansion, gapless, mono mixing, 4 widgets, custom visual themes, scrobbling, configurable lock screen, tag editors, fast library scan to boast about.
22. AIMP: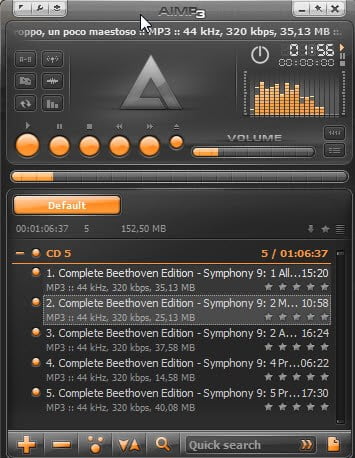 It is often seen that music streaming applications are pricier than normal music player apps. If you are looking for a free music player that has no internet license, then AIMP is a very good choice for you. Simple and easy to use, it has a 10-band equalizer which is quite rare to find in a free application.
23. Rocket Player: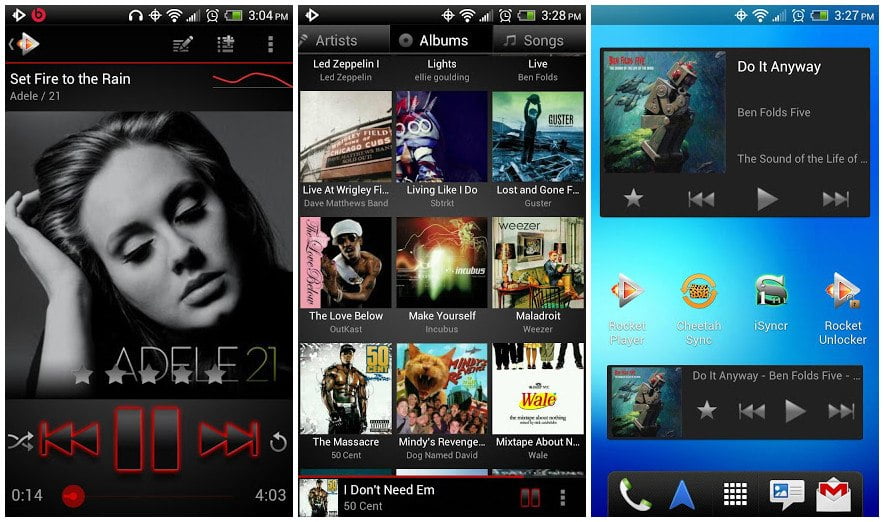 Available for free in Playstore, Rocket Player offers gapless playback, supports various audio formats, crossfading, replay gain, over 30 colourful themes, built-in tag editor, chromecast support, sleep timer. The app is quite simple and has an easy to grab interface. The developer genuinely accepts and works on reviews given and fixes bugs regularly.
24. Pixel Player: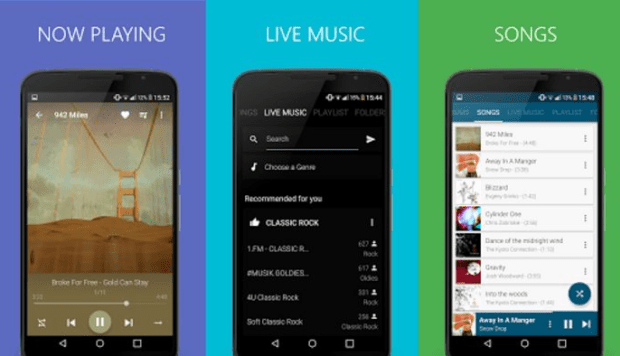 It is not any common small music application; its features and quality makes it a heavier app than the rest. Though it takes more space but its quality is worth losing space for. Apart from the general music player features like bass boost, gapless playback, built-in tag editors, customizations, colourful and animated themes make it one of the best free Android music player.
Android is one of the most common mobile operating systems available and we have a wide range of types of applications in our site. Do check out best free rpg games for Android if you are an ardent fan of games. It is not just Android OS that we cover; we have several articles for Mac and Windows users too. Be it time tracking tools or best themes, we have covered them all.
We hope you liked our collection of the best free Android music players. There are several others available in the market and if you think that we have missed a good one, do mention it in the comments and we will amend our list.