Television has evolved a lot over the years. Remember the days, when our grandparents used to watch a big box like television with buttons on both the sides? Then came slightly better-looking television with a remote for operation. The thickness of the television gradually reduced over the years and the concept of smart TV came into existence. One of the latest smart televisions that is receiving rave reviews around the nation is the Mi LED TV 4. The day since the news broke out about its release, people started looking for Mi LED TV 4 price in India. Before knowing more about the new hot stuff in the television market, let's give you a briefing on the company and its history.
Stylized as Mi, Xiaomi is a Chinese electronics and software company that has become the 5the largest smart company in the world and the largest in China.
The company has given a stiff competition to cheap mobile handset developing companies in India by manufacturing ridiculously low priced yet astonishing feature-rich phones.
Also Read: 20 Best Headphone Under 1000 Rupee ( Powerful Bass )
Other mobile brands like Samsung and Nokia are facing a tough time trying to catch up with the growing popularity of the brand. As it is currently having a very good business in the mobile market, the company is now planning to venture into television business too. So, beware LG and Sony, your famous slim LED TVs are going to face a tough time.
Mi LED TV 4 price in India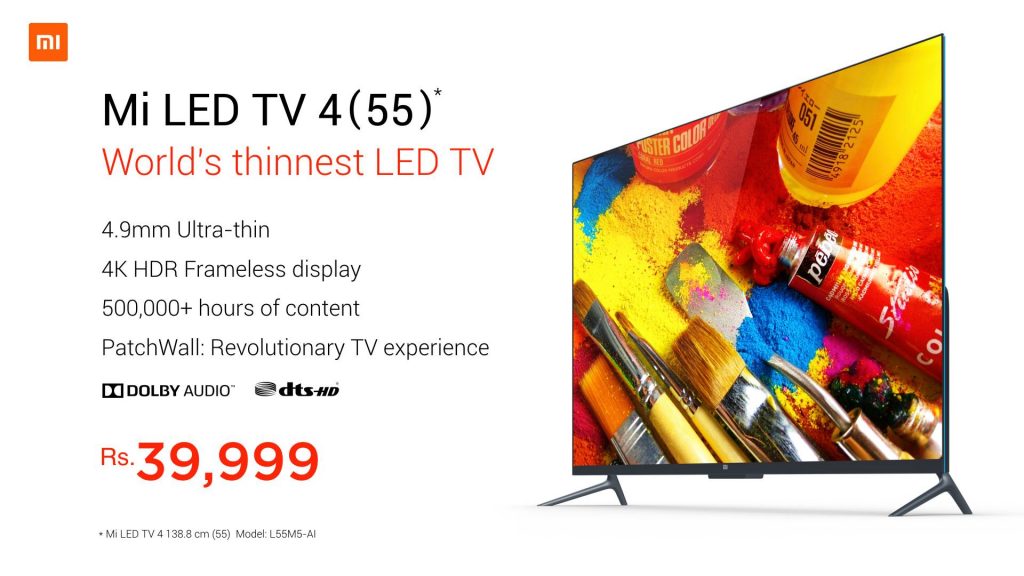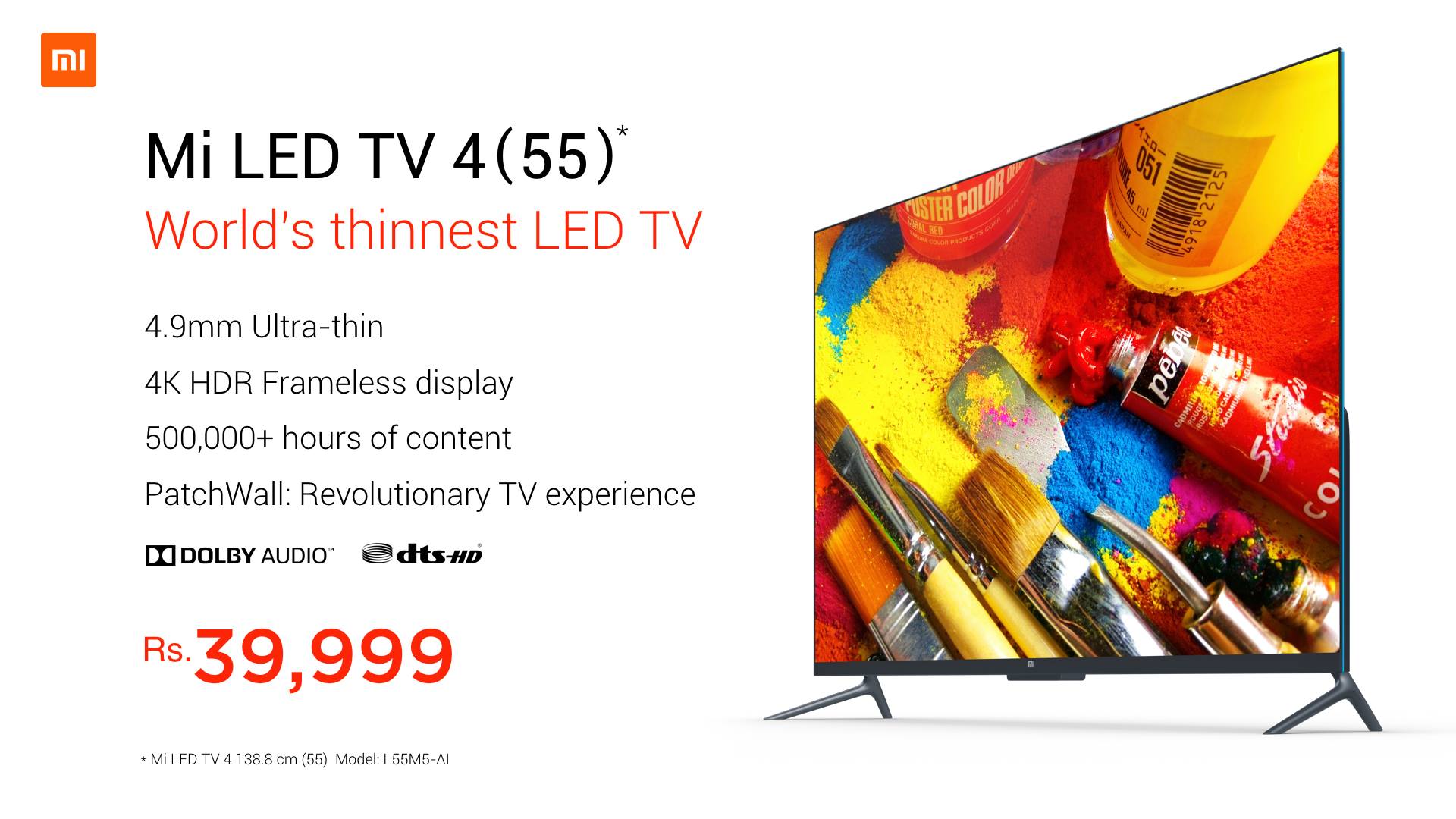 When Mi announced the release of its first ever smart TV a few months back, people went crazy for it. We all are aware of Mi's dirt-cheap price of its products, so people were expecting the same from Mi LED TV 4 too. but Mi got its customers much more than they had expected. In addition to low price, the TV is also claimed to be the thinnest one in the world.
Yes guys…you read that right! And guess how much does the world's thinnest TV cost?
A mere Rs 39,999…unbelievable, isn't it? when a decent 55 inch LED TV of other popular brands like Sony, Samsung and LG is about 60-80k and some going beyond Rs 1,00,000, the 55 inches Mi LED TV 4 price in India is just Rs 39,999.
Why is the demand for the Mi LED TV 55 inch so high?
Indians love to shop cheap things; no wonder why Sarojini Nagar is more crowded than big malls in Delhi! Mi took the advantage of this point. Till date, the company has earned the trust of its user on the basis of cheap products that are astonishingly as feature rich as its rivals in the market.
When other television brands in India have high-end smart televisions priced around 70k, Mi released its 55 inches smart LED TV at just Rs 39,999.
Mi LED TV features that make it stand out from the crowd
We have listed down all the features of Mi LED TV right here. Boosting of a 4.9 mm ultra-thin body, it is the world's thinnest LED television. Its 4K HDR frameless display with a resolution of 3840 x 2160 will sweep you off your feet.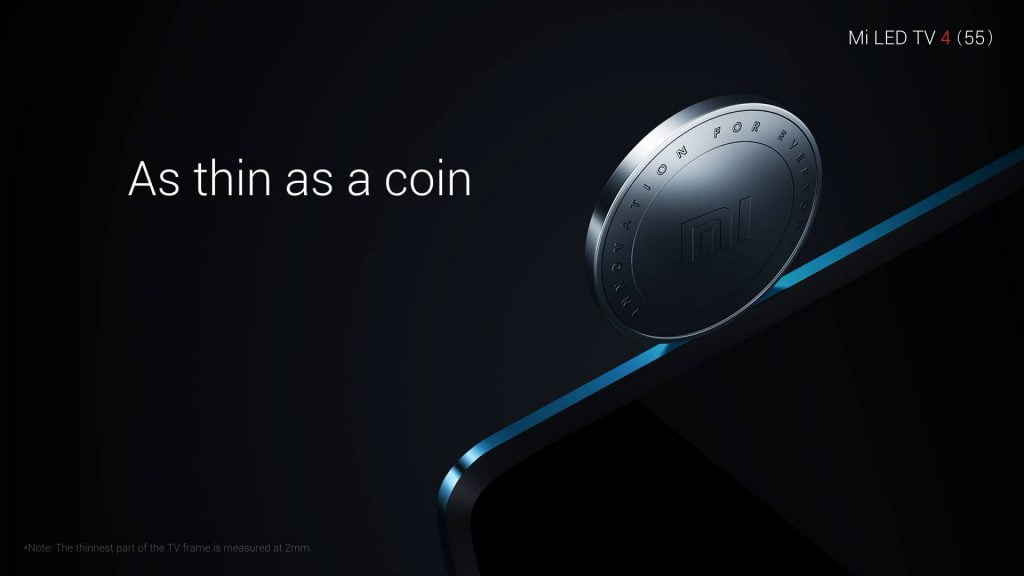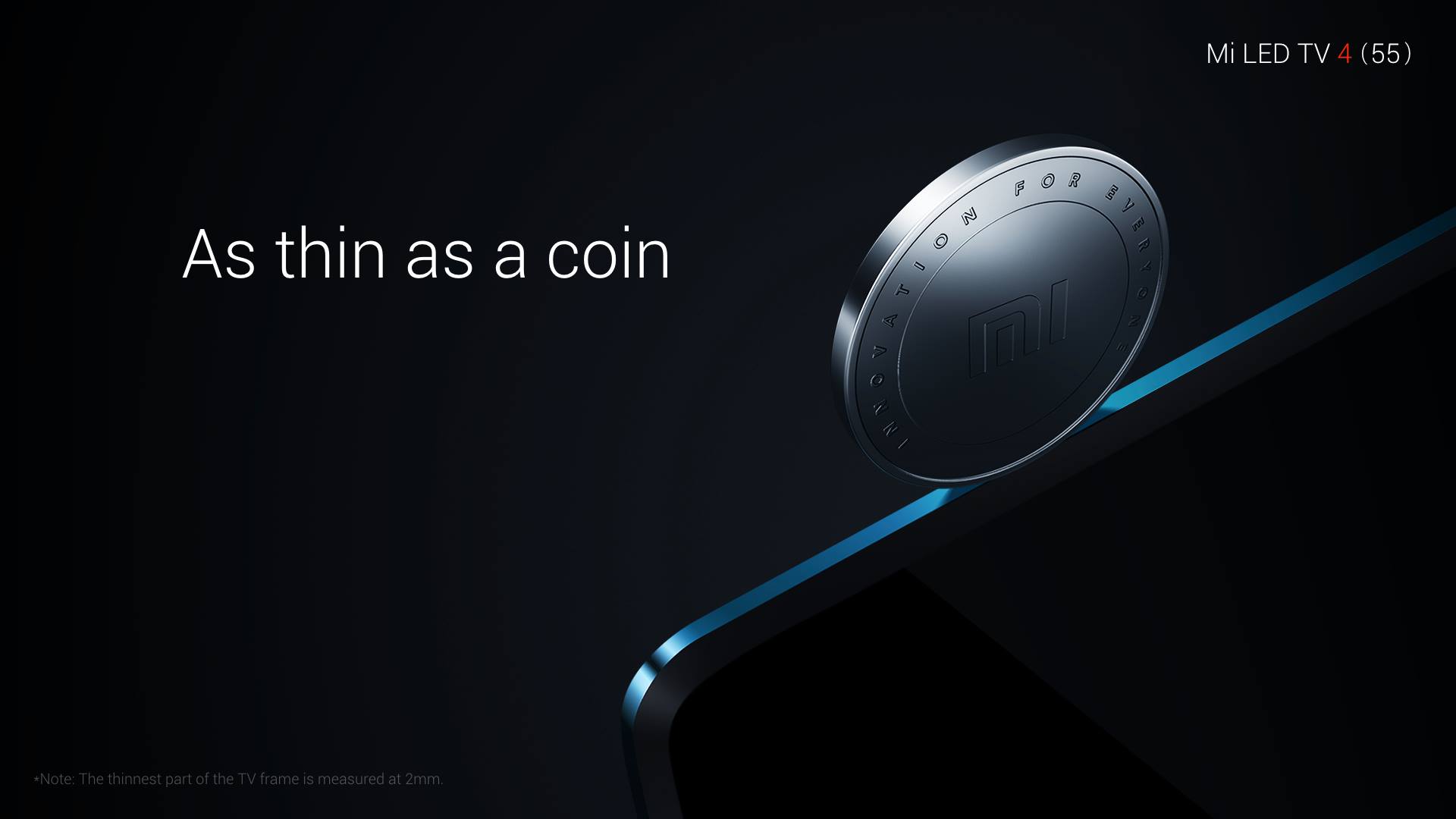 The smart TV has a 64 quad-core processor, a 2GB RAM, and an 8GB storage space to flaunt. Weighing not more than 18 kg it has got very easy wall mounting procedure that is detailly explained in the user manual.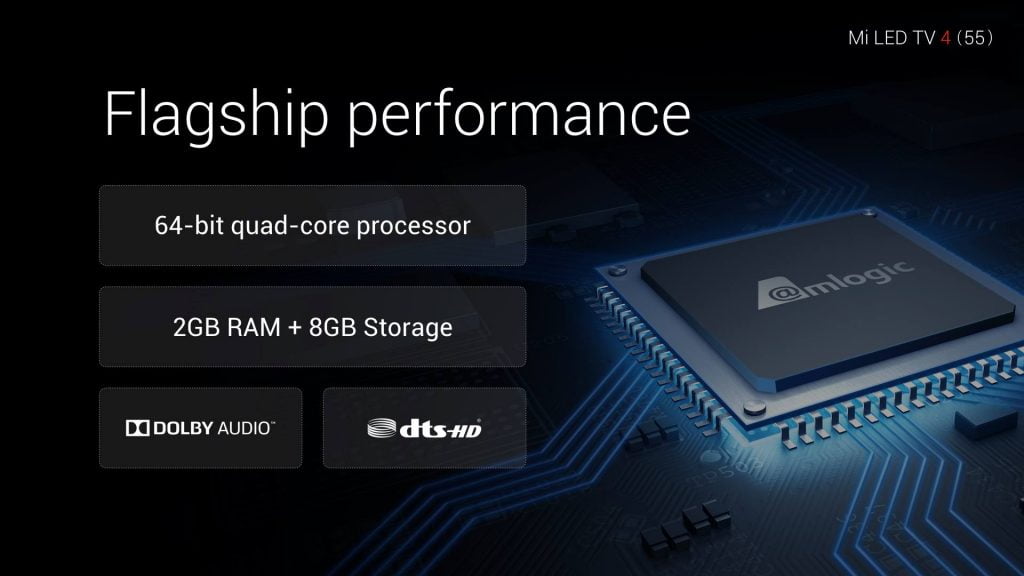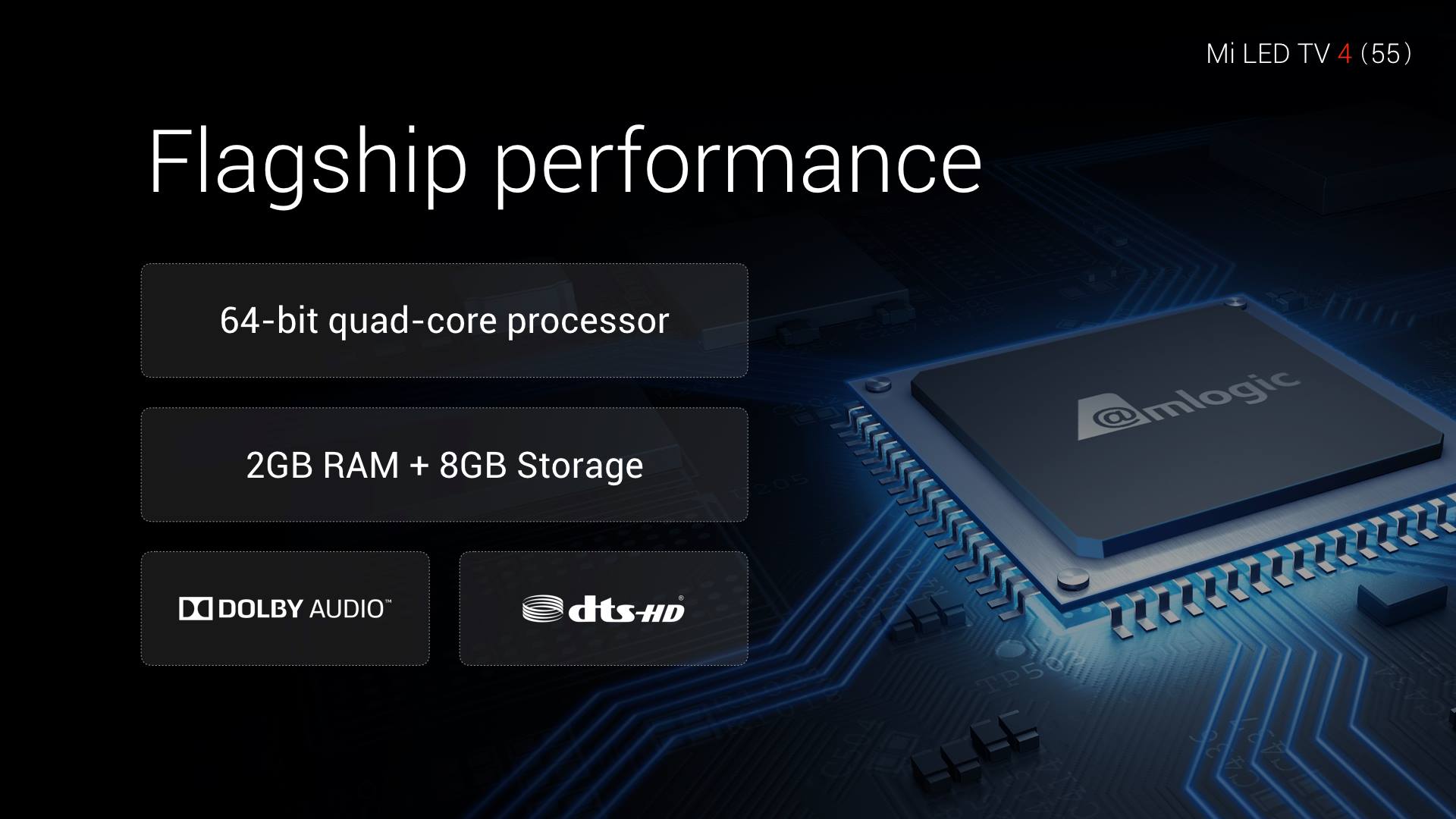 With a response time of 8ms, you don't have to wait till you press the switch on your remote and the channel changes.
Mi LED TV 55-inch price in India
The television market in India is a very successful and growing business as people love to spend hours watching television. That is why there is growing demand for cheaper and smarter television in India.
Along with television what is growing is the popularity of Jio DTH like Tata Sky Channel With the entrance of Mi LED TV 4, you will notice a significant crash of television price in the market as all of its rival brands will try to make their models cheaper for better sales.
Mi LED TV 55-inch price in India is Rs 39,999 which is much less than that of other television brands in India. Claimed to be compatible with 3500 DTH service providers in India, the channels can get seamlessly integrated into the Xiaomi LED TV 4's PatchWall OS.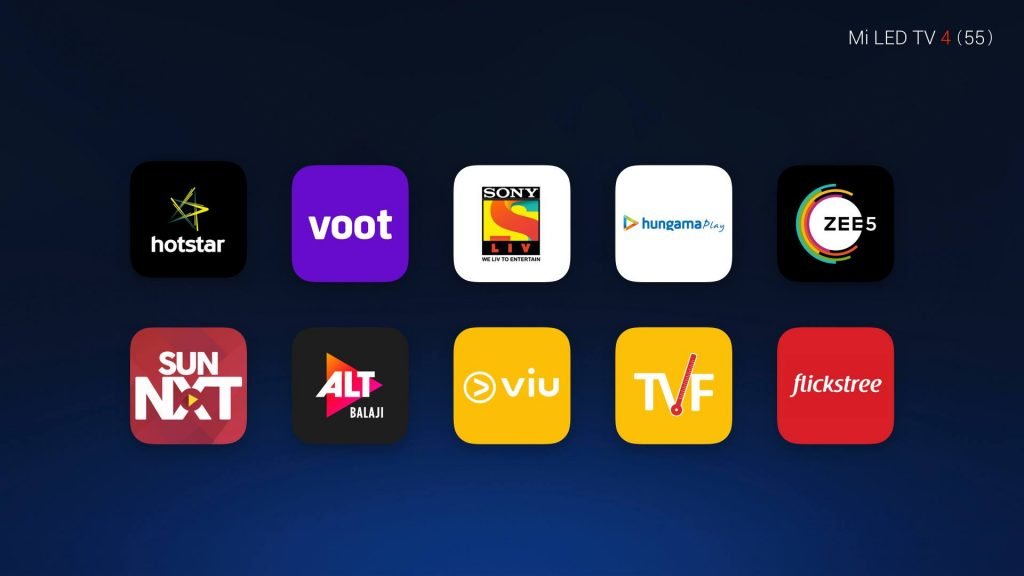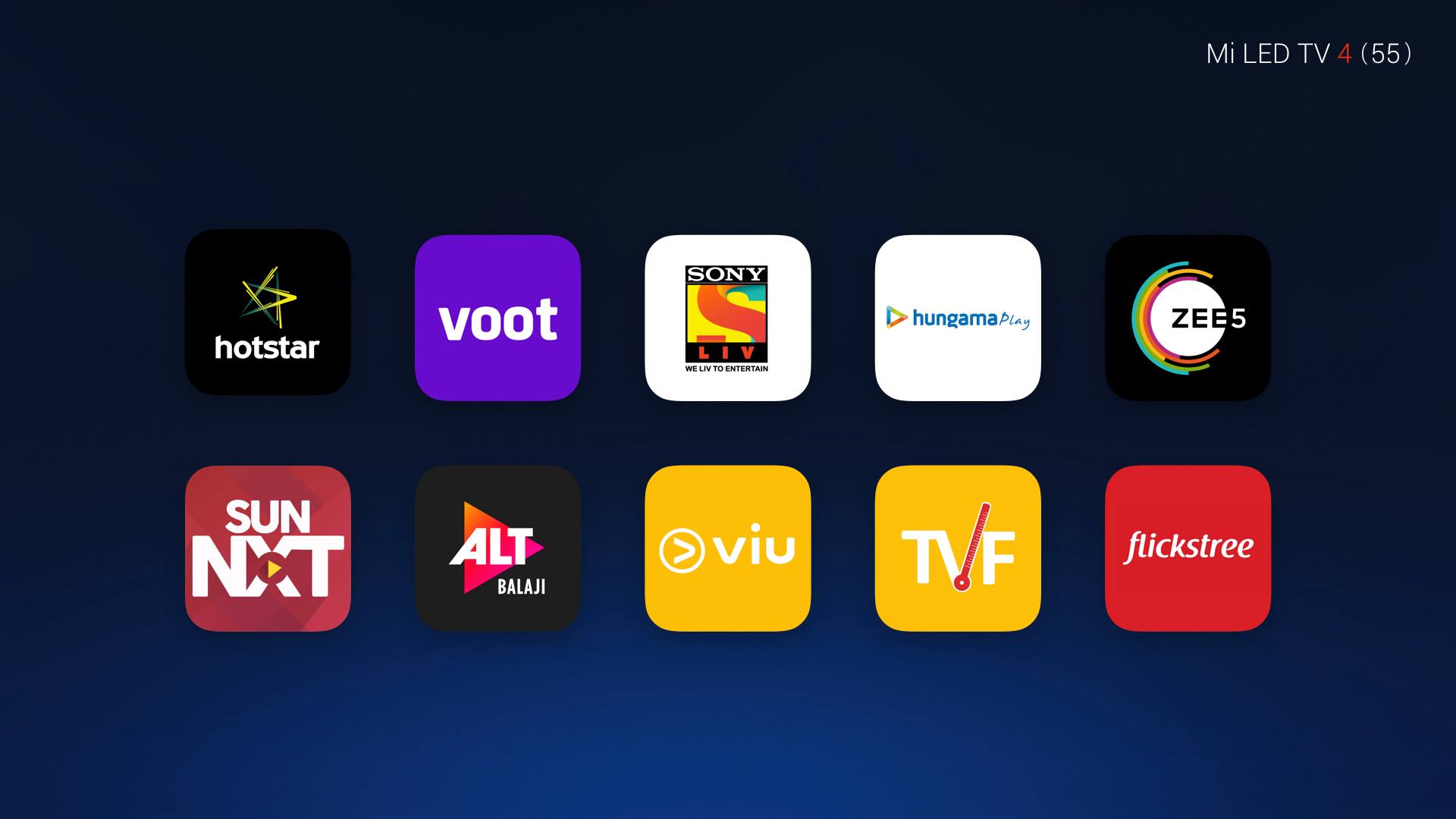 At the moment, there are many content providers in India like Hotstar, Netflix and Amazon Prime who have partnered with Xiaomi to make their content available in Patchwork UI. You need to download the Android APK on it to support all the applications that it features.
Buy Mi LED TV 4 on Flipkart
Flipkart is one of the most popular electronics online retail site and of course the site is going to feature the latest television giant Mi. The Mi LED TV 4 is going to be on sale from 22nd of February 2018.
Get ready by 2 PM to pre-book your all new 55 inch smart LED TV from Mi. apart from Flipkart, the TV is also going to be available in other retail sites like Amazon and Snapdeal but after a few weeks.
Buy From Flipkart Buy From Mi.com
The TV comes with 1 year of warranty for the display and 2 years of warranty on the panel. But remember, there is one glitch in the warranty. The warranty is valid only if you purchase the item from the official site of Xiaomi.
If you purchase the same from Flipkart or any other online retail shop, then that particular site will be responsible for its warranty. So, even though you might get a few offers on online retail shops, it is better to go for the official website to buy the tv.
We have mentioned all the features of the Mi LED TV 4 right here. Do suggest if we are missing out on anything or you are looking for certain specifications that have not been mentioned here.
So, what are you waiting for? Go grab the thinnest television set in the world right away!