Do you wish you still had that DVD that you had borrowed from your friend because you want to watch that movie again? If late night movies have more impact on your personality than anything else, you might lose sleep over the need to watch that movie which is on the DVD. Even though you have watched it twice, or even thrice, you want to watch it again as it is one of those movies that you can never get tired of. Avoid going crazy at the dead hours of the night by downloading WinX DVD Ripper Platinum and watch what you love anytime you want. 
Why you need WinX DVD Ripper Platinum to Convert DVD?
The new released PCs have not DVD drive anymore. We can't play DVD on the disc drive. Windows users rejoice! Convert DVD to digital file will give you unlimited entertainment.
There are many DVD ripper software for Windows, each DVD ripping quality various much, it's not smart to choose a DVD software you unfamiliar with. And WinX DVD Ripper Platinum is highly recommended by so many popular media sites with good authority.
It does not matter anymore if you are in your bedroom or a crowded bus. You can enjoy your favorite movies without having to carry your pack of DVDs around. WinX DVD Ripper is the lightest and fastest DVD ripping tool that you can get your hands on. It's clean and easy-to-use interface is every movie lover's dream come true. Even if it is the first time that you are about to convert DVD into a playable file for your computer or phone, you can do it easily.
How to Rip DVD for Free
Many people are dismayed by the inability of their computer to copy from a DVD they have to return soon. Every time they want to paste the movie on their hard drive, Windows shows an error. This is the reason why you need WinX DVD Ripper Platinum. Once you learn how to rip DVD with this software, there is no looking back from your screen. It breaks into the encryption of the DVD and copies the file to your computer or phone. All you have to do is insert the DVD and select the destination where you want to save it.
Step 1, Download and install WinX DVD Ripper Platinum in your Windows PC.
Step 2, Load your DVD in this program and select the output profile, like DVD to MP4.
Step 3, Click "Run" to start the DVD to MP4 ripping.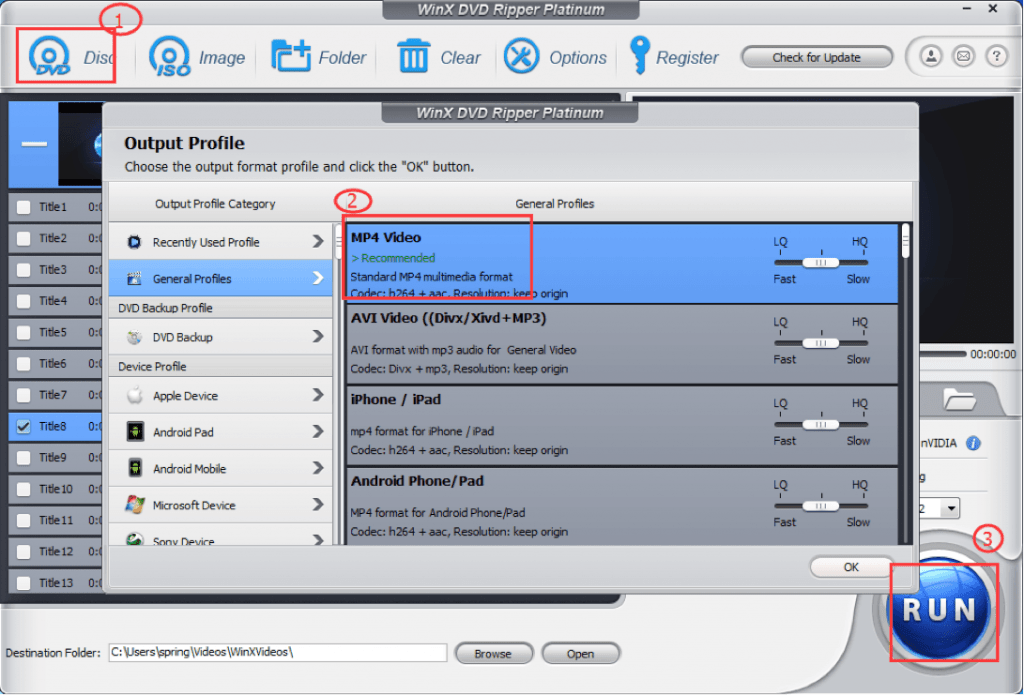 WinX DVD Ripper Platinum is generally sold 39.95 USD for one pc. Rip DVD for free, here we can Save 39.95 USD, get the full license code for free >>
Convert Your Movie to a Suitable Format
WinX DVD Ripper Platinum not only brings you a fool-proof way to rip DVD to MP4 but also gives you options to convert the files to the format you need. Your phone might not support the default movie format. In that case, select the format from the list. You can choose the options from the specific phone brands that you can find there or directly convert DVD to hard drive for further DVD movie transfer.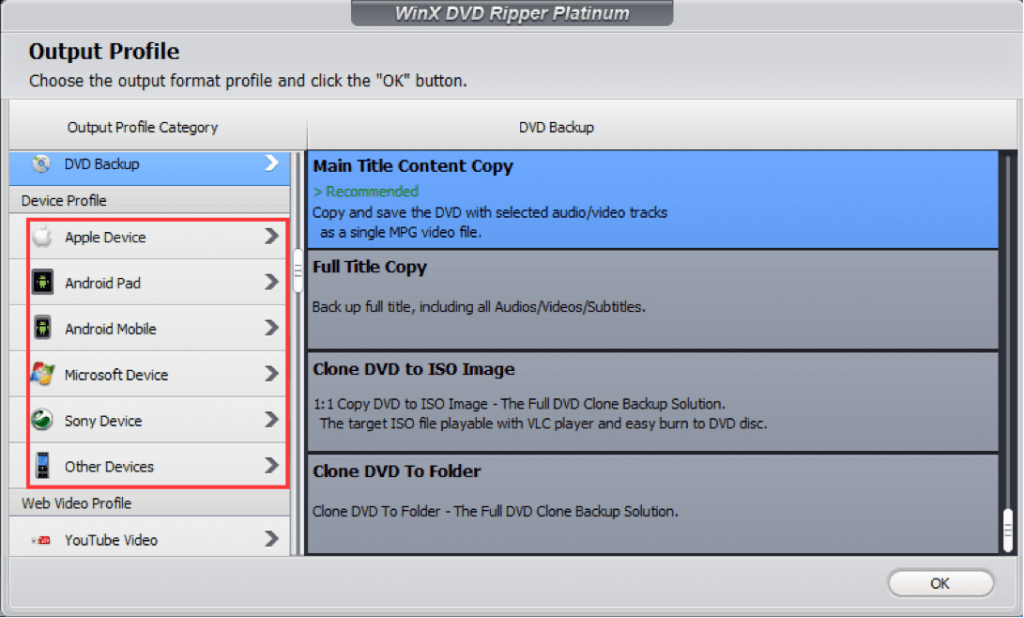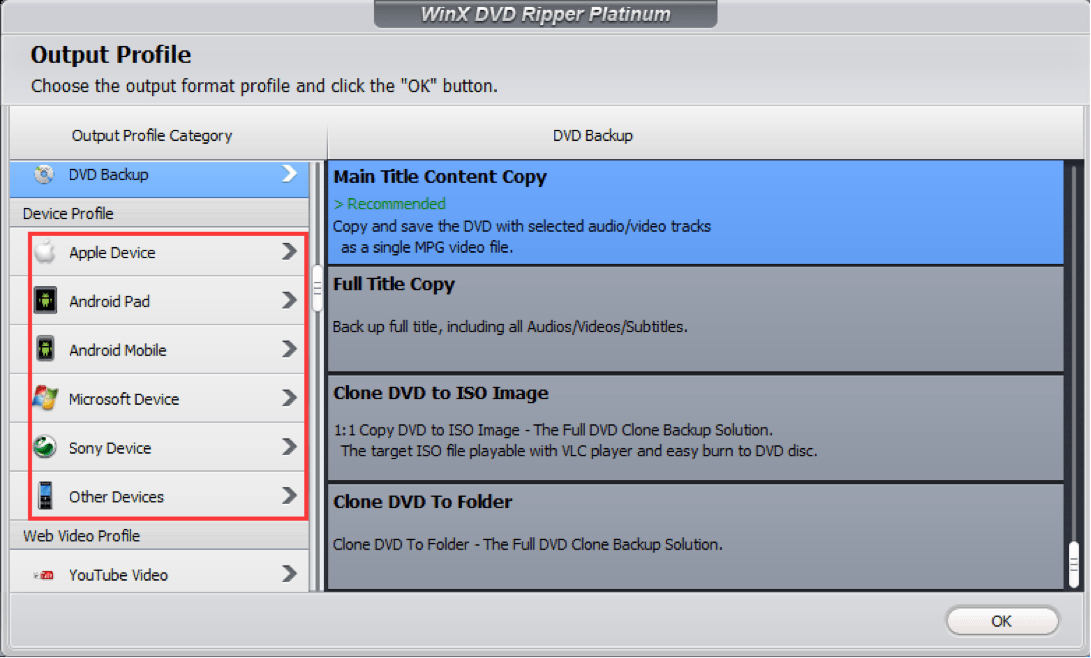 iPhone users can easily convert the DVD into a format their device supports with the DVD to iPhone option.After you choose the location where you want the converted file to go, just click on "Start". The conversion does not take much time.
Rip DVD to MP4 for free is the most comment feature we want with WinX DVD Ripper Platinum. It also lets you convert your movies into other basic video formats.For the best experience, get WinX DVD Ripper Platinum which has more features than you can count. Its stronger decryption methods can even break the encryption of more secure DVDs. You can also select a profile that matches your phone's brand from its range of more than 350 profiles.