We started out movie watching journey with animated movies and those movies play a very vital role in our upbringing. There are people who still love to watch animations even though they are now working in huge corporations. Watching animated movies is as fun as making them with various programs, tools, and animation softwares. If you are one of the newbies in this field and want to explore animation, then you can go for any of the below listed Best Free Animation Software For Beginners.
Best Free Animation Software For Beginners Complete List Updated
1. Adobe Flash: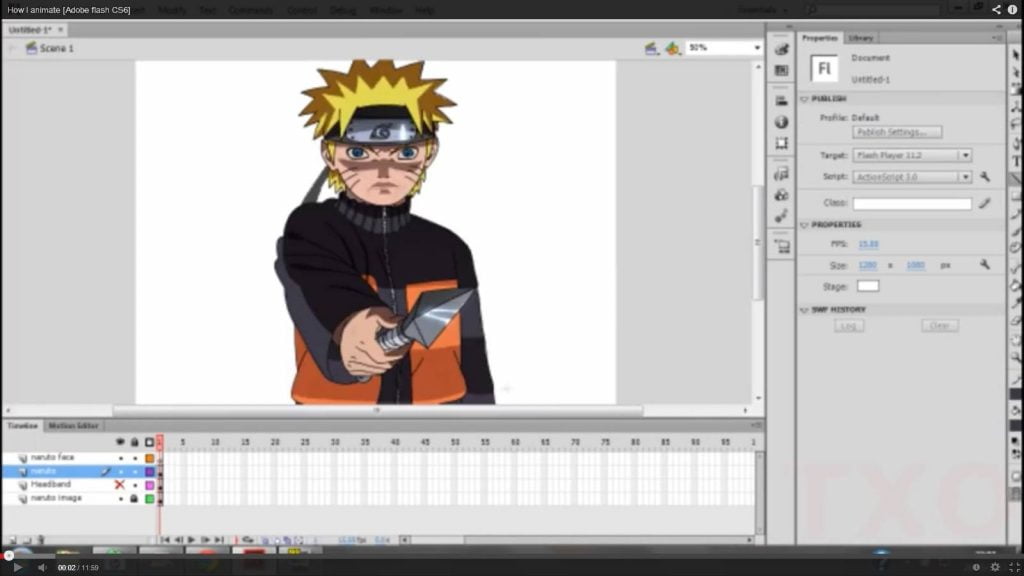 You must have heard about Adobe Flash if you have interest in animation and stuff. Also, goes by the name "Macromedia Flash" and "Shockwave Flash", this is one of the best free animation software for beginners. This multimedia system supports various platforms like Windows XP, Vista, 7, 8, Mac OS and Linux.
You can easily design various interactive animations and make your own animation clips through the smooth user interface of Adobe Flash.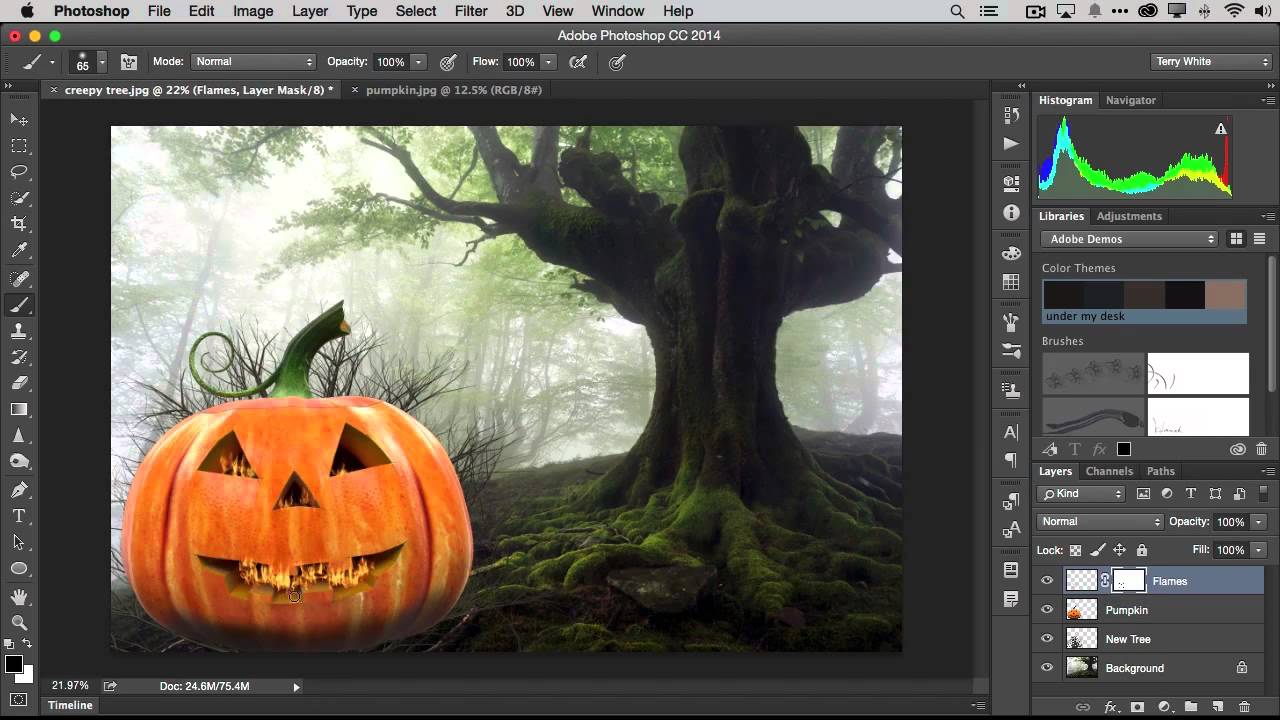 Yet another Adobe creation has landed in the list of the best free animation software for beginners! Master your 2D animation skills through this amazing photo altering software which is compatible with Windows as well as iOS platform. From editing large pics to labyrinthine small digital ones, now you can do them all with just a few clicks and drags.
3. Creatoon: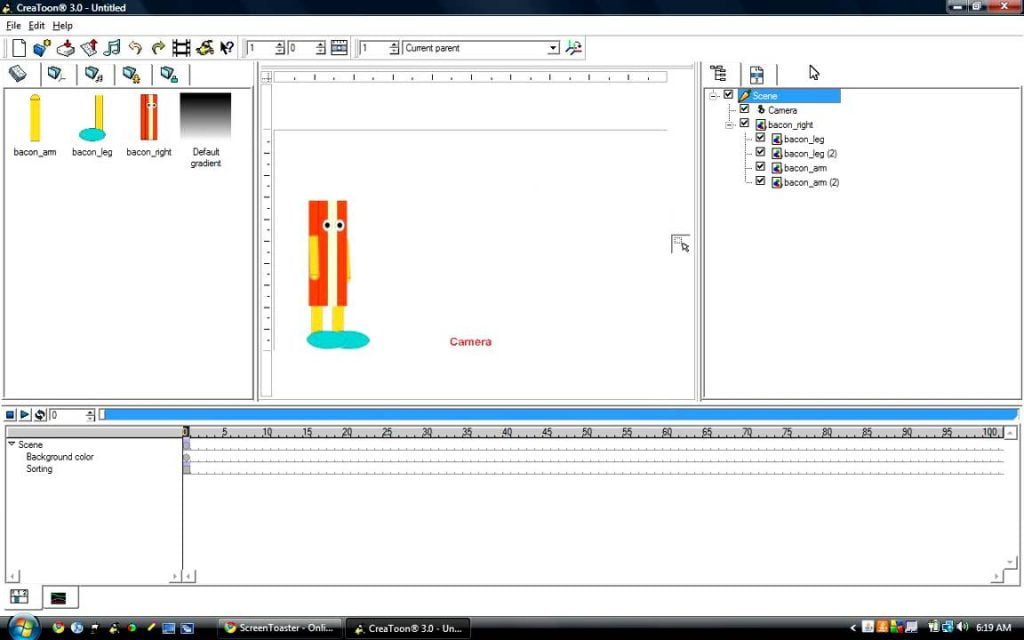 With one of the best user interfaces among all the good free animation softwares, Creatoon is a very instinctive animation softwares. Its quick access menu bar and easily customizable drawing tool make it a favorite among animators.
It is a very easy to use animator that allows the user to segregate various animation elements in slabs and then edit them.
4. Toon Boom: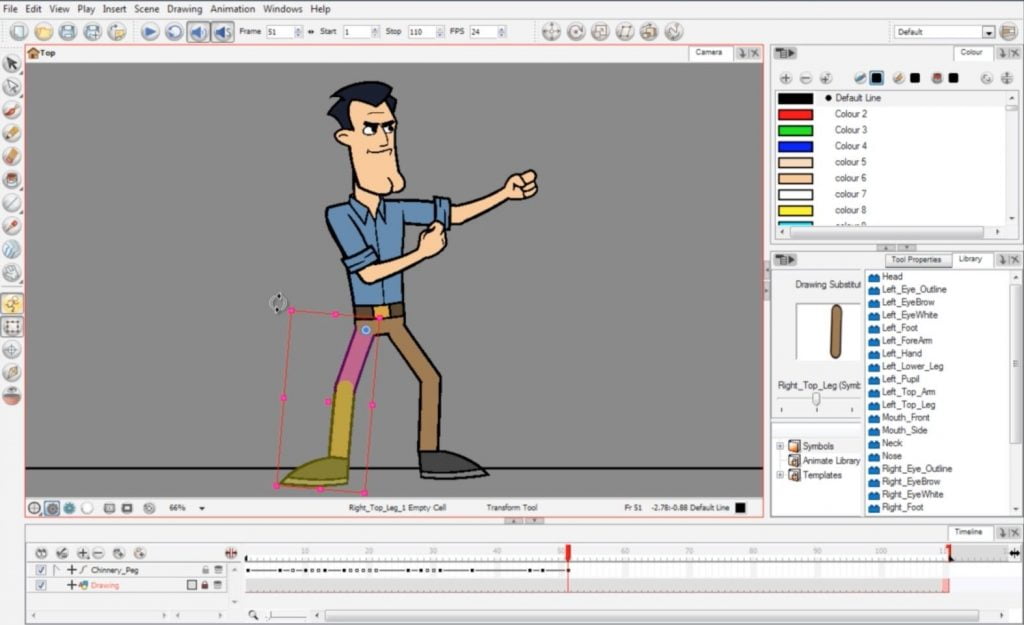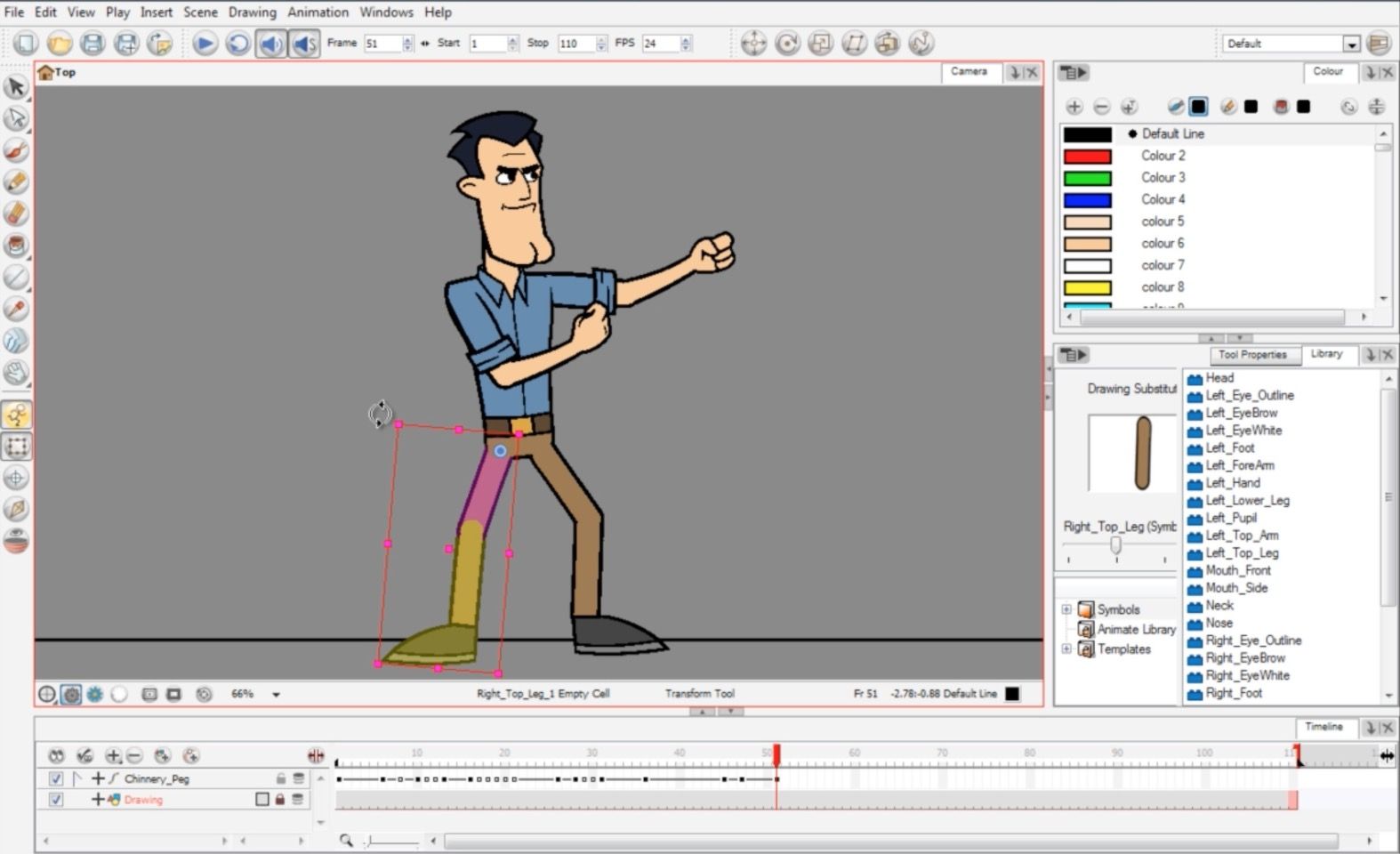 It is a Canadian free animation software that is over two decades old. It can be used to create animation videos and can also be used as a storyboarding software for movies and games. Winner of Primetime Emmy Award, this software is used in over 130 countries to make animated movies and videos.
Top notch production houses like Cartoon Network and Warner Brothers use this software to develop striking animations.
5. Blender: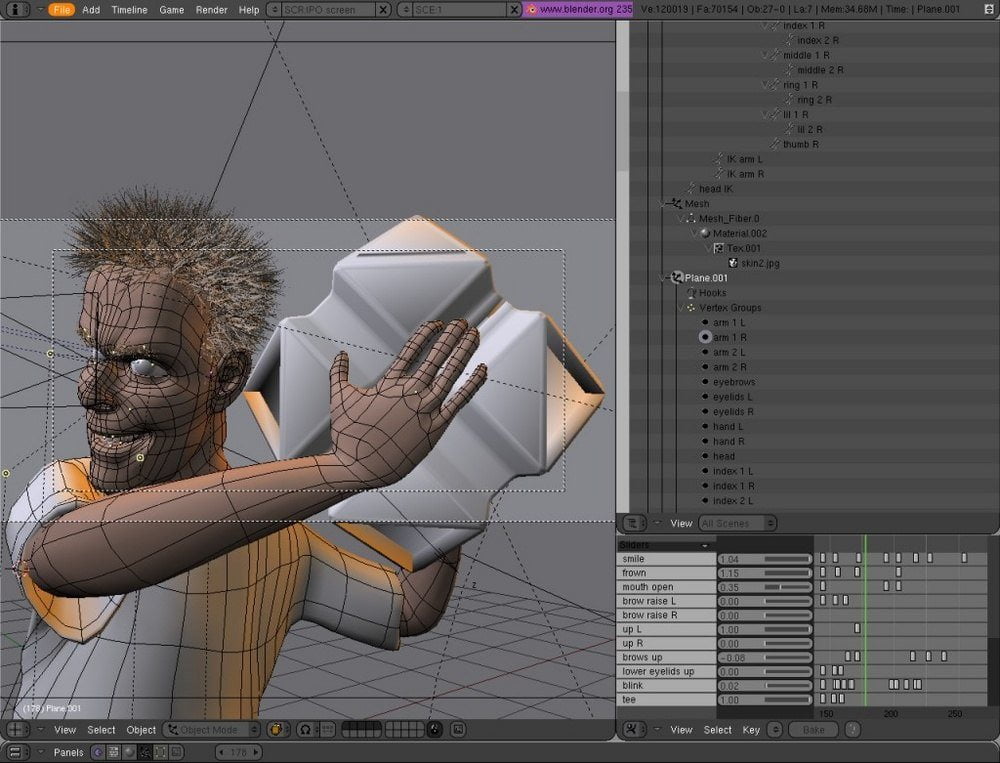 Blend away your real-time scenes into animation graphics through this amazing free animation software. You can create amazing 3D animations through this application. It supports Linux. Mac and Windows operating systems.
This software is quite an advanced one and beginners might feel it to be too steep. But gradually you will learn to use its wide range of tools and video modification techniques.
6. Anime Studio: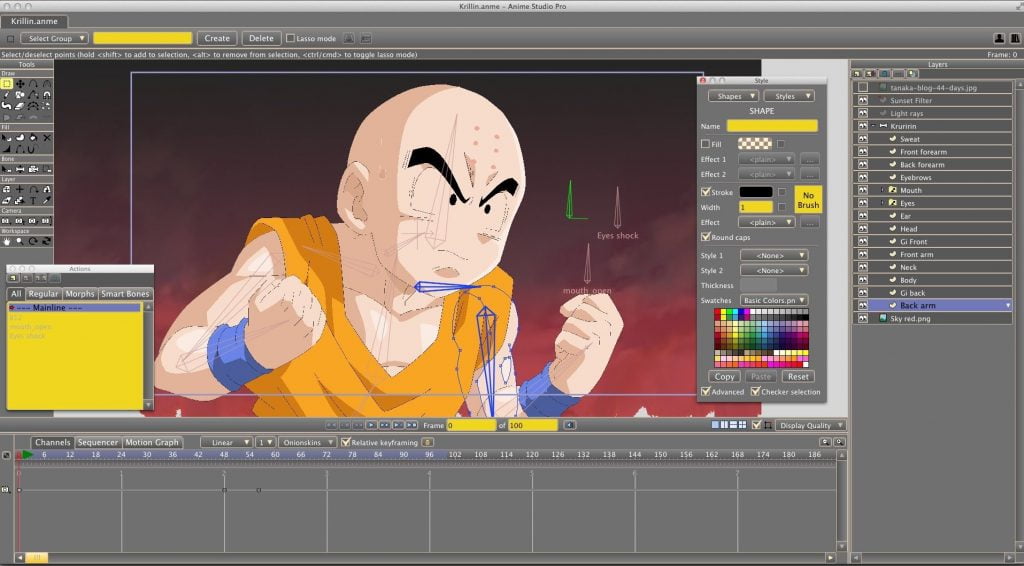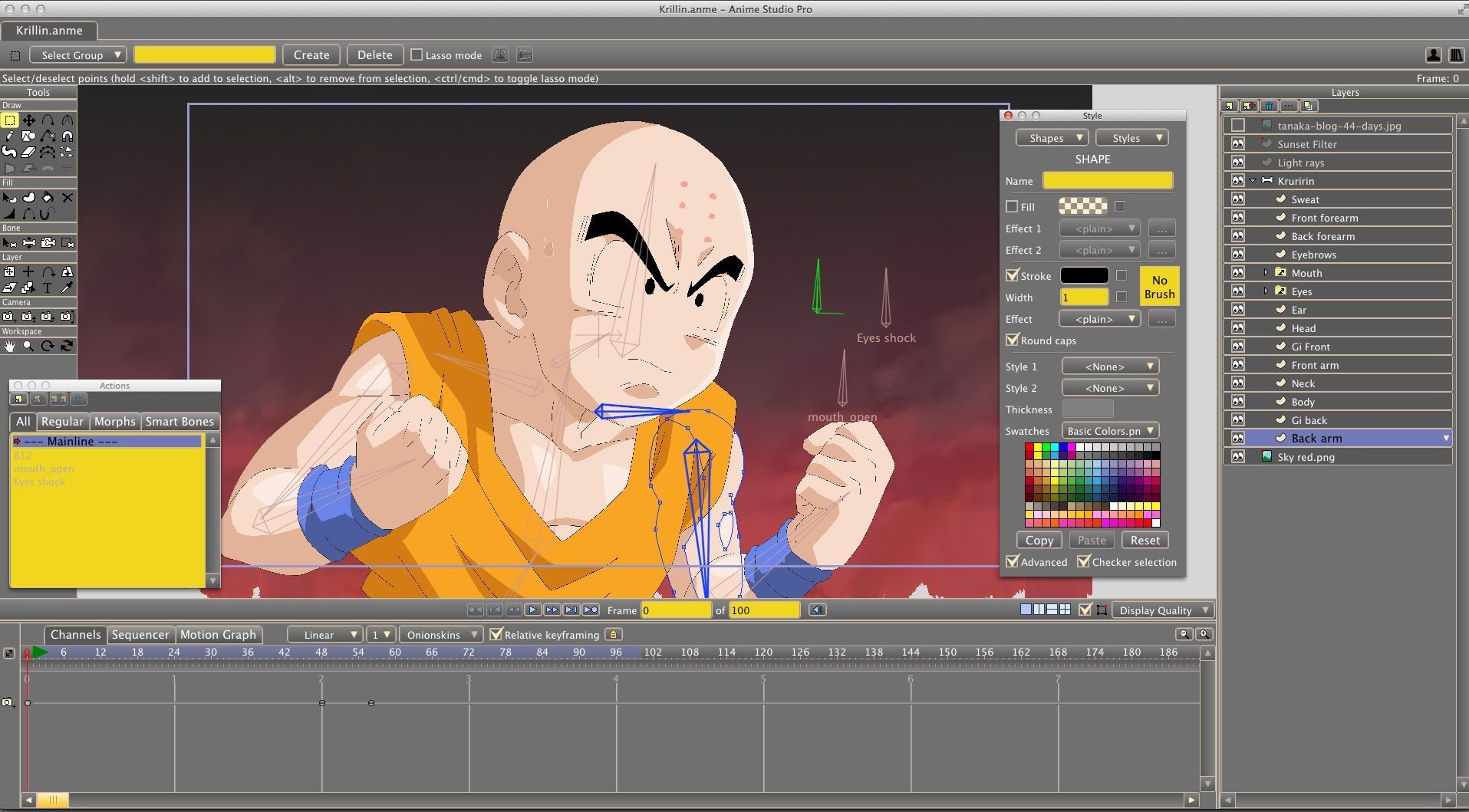 This amazing 2D animation software is one of the best free animation software for beginners. Many professional animators use this software to make amazing animated videos and movies. It has traditional animation techniques along with new video modifying tools in it.
Optimized vector drawing tools, layered photoshop support, auto lip syncing are some of its notable features that make it a popular choice among animators.
7. Daz Studio: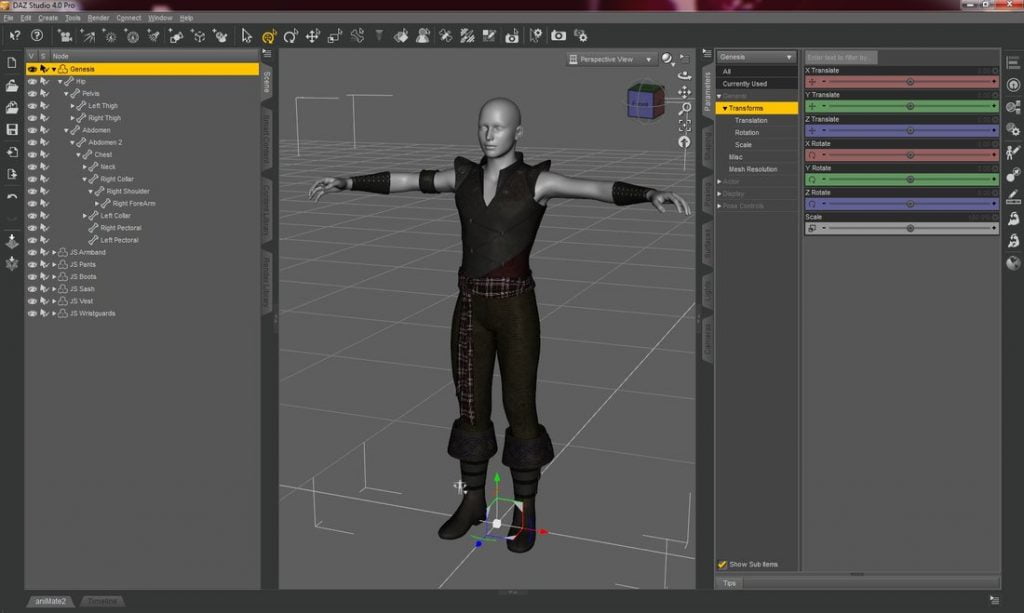 The Daz Studio is one of the most advanced animation softwares of the present generation. With a user-friendly interface and numerous pre-developed component matter, you can easily create animated videos through Daz Studio.
Some of its noteworthy features are Bloom Filters, NVIDIA Iray Draw-style, Viewport, NVIDIA Iray Uber Shader, NVIDIA Material Definition Language, Light Category Support etc.
8. LightWave:
Developed by New Tek, LightWave is a 3D computer graphics software. It supports both polygon modeling and subdivision surfaces. It can be used to render both animatic and static 3D images.
It has been used in top-notch Hollywood movies like Titanic, 300, Star Wars movies, Sin City etc. what makes Lightwave stand out of the crowd is its ray tracing, global illumination, and network rendering.
9. Maya: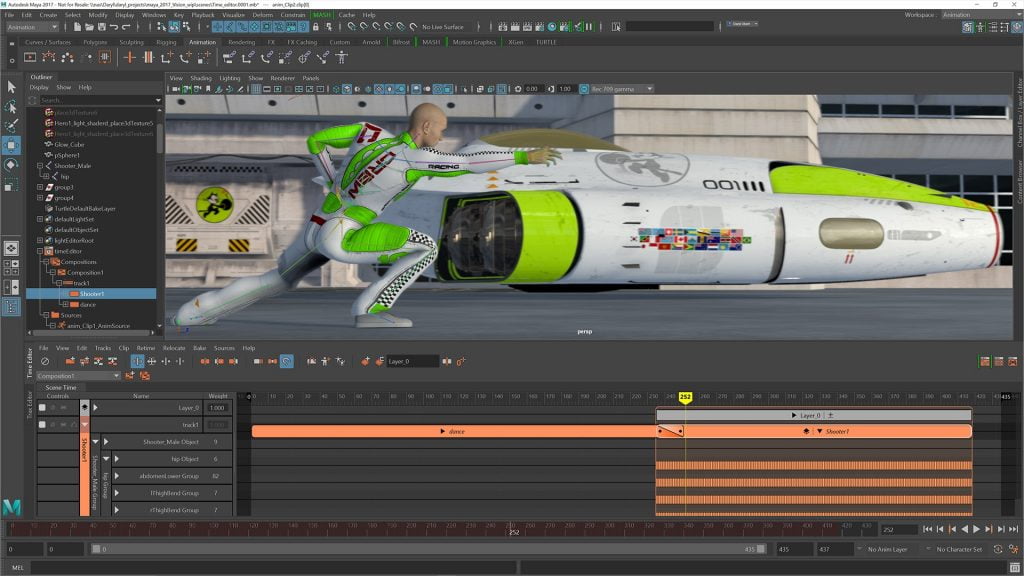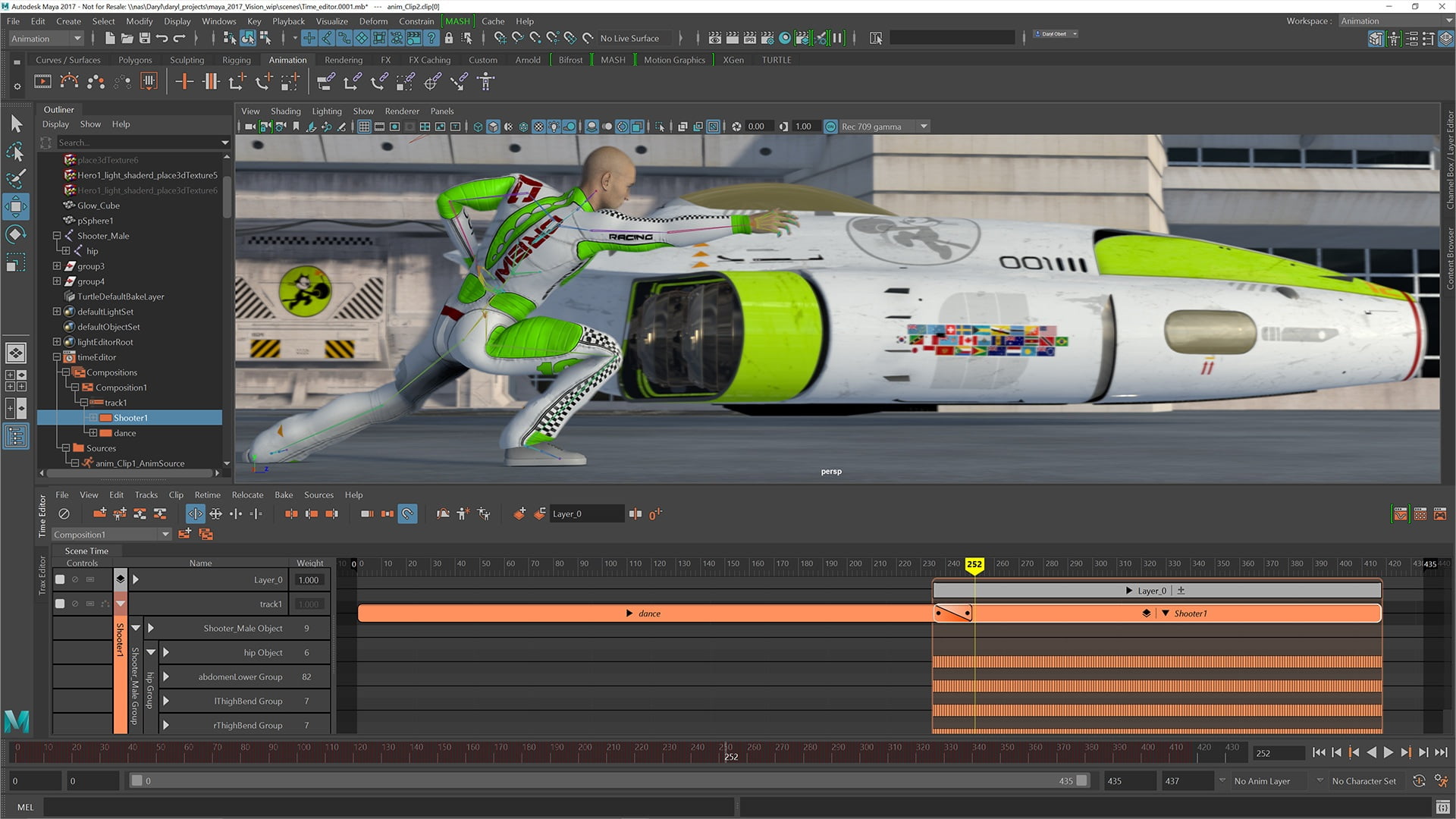 Maya can easily be listed among the best free animation softwares. It is well known for its huge collection of lighting and shading effects. You also have the choice to integrate it with third-party softwares. It is compatible with Mac and Windows systems.
Though it is way better than most of the other animation softwares listed here, it comes for a pocket pinch. But its features will certainly make it worth the money spent on it.
10. 3D Studio Max: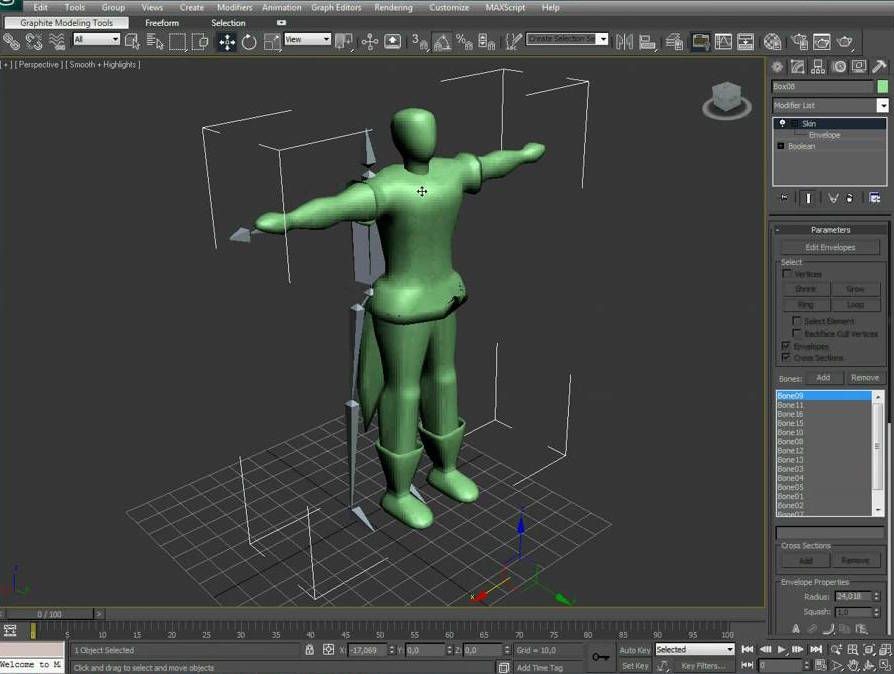 From the creators of Maya, Autodesk, the 3D Studio Max has industry level video editing and animation effects. Animators prefer Maya for animated movies and 3D Studio Max for creating video games.
Though it is very expensive, it is one of the most efficient and high-tech animation softwares in the market.
11. TV Paint: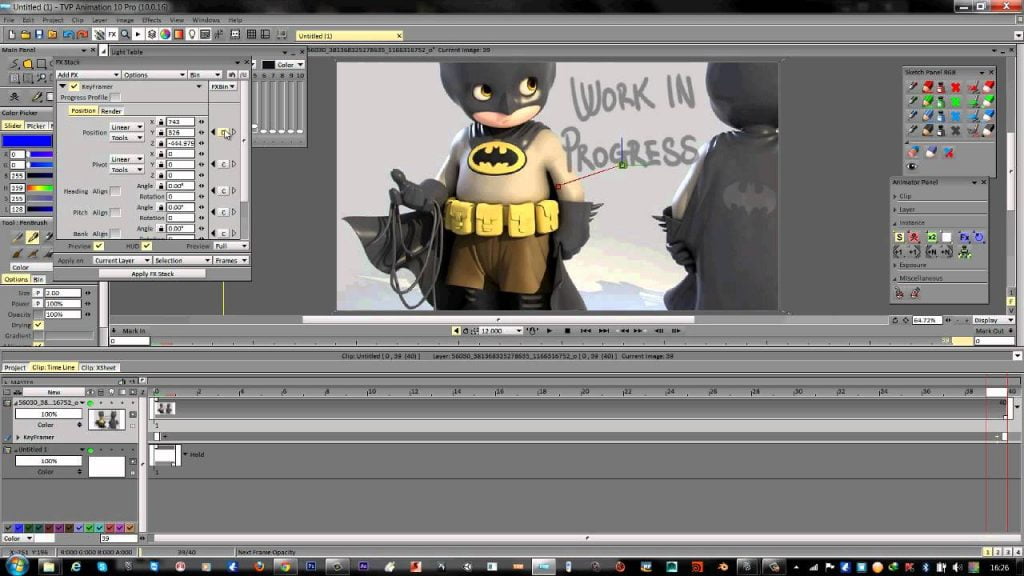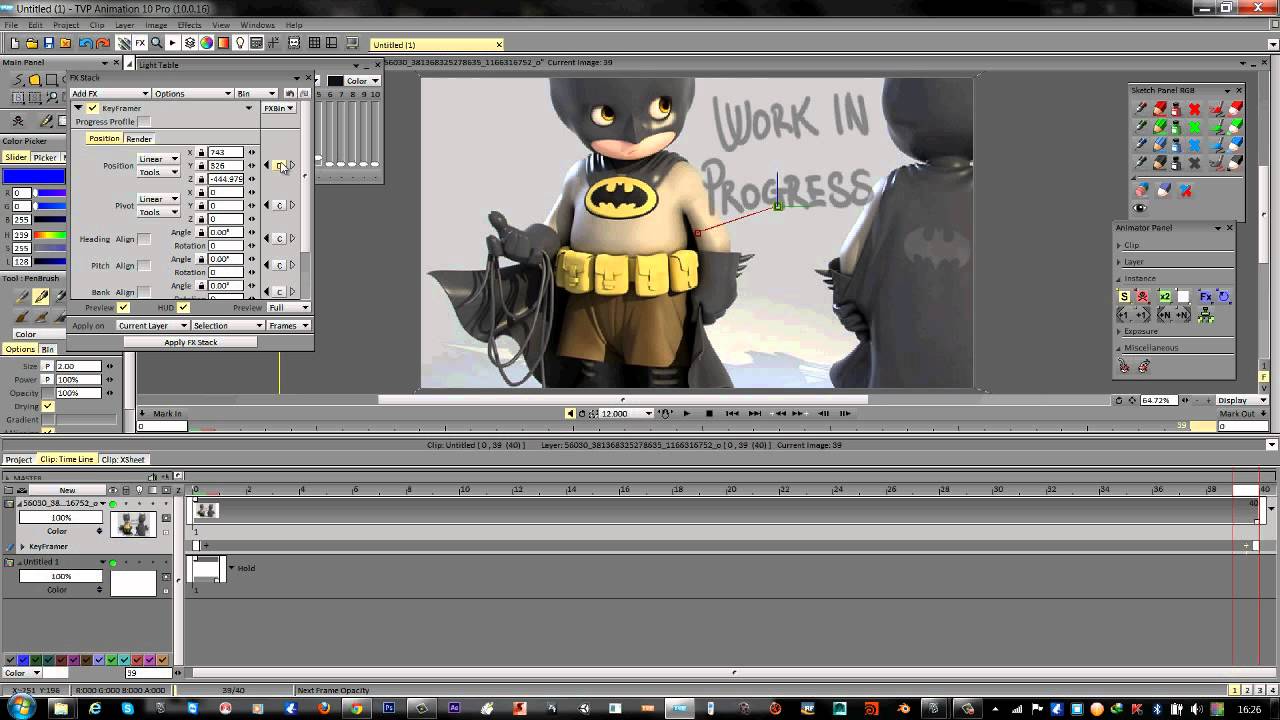 If you are a new entrant into the world of animation, then you should stick to the basic animation softwares rather than advanced one. TV Paint's animation tools result in old-school Disney type animation. The hand-drawn animation style of the software makes it a preferable choice for beginners.
TV Paint is like an underdog in the market of animation software. You might be thinking, that where does an old-school animation software stand in the market. But it has actually been used to make various animated short movies like Adam and Dog, Raintown, Junkyard etc.
12. Adobe After Effects: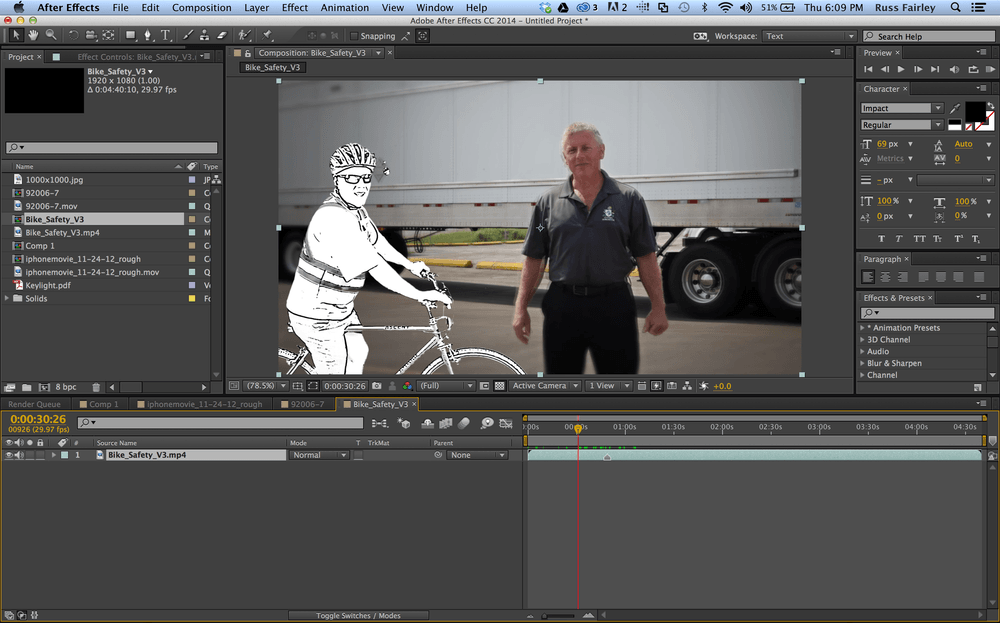 Yet another Adobe product has landed on the list of the best free animation softwares for beginners! The latest version of the software was released just 4 months ago which included Lumetri Scopes, Effect Input Layer Options, Camera-shake deblur, multiple GPU optimizations. Adobe keeps updating its softwares to keep its position intact in the top spot. It can also support third-party plugins and can render 3D effects.
We hope you liked our collection of animation softwares. Though all of them might not be idle for the beginners, yet they are some of the best ones in the market. Start from Adobe products if you are a beginner and then move onto Maya and 3D Studio Max kind of animation softwares.
Feel free to comment if you want us to add anything to the list of the best free animation softwares for beginners.