We completely rely on our smartphones for our social media feeds, card passwords, various login credentials etc. But are you sure it is secure enough? To check the level of security your Android phone has, try out best Android hacking apps. You can do penetration testing and security tests of your Android mobile using these applications to know your mobile handset's level of security.
At the moment, there are specific jobs (really high paying ones as well!) for ethical hackers. So, if you are an ethical hacker or IT security administrator or just an IT enthusiast who is interested in hacking tools for Android, then our list of Android hacking applications is going to help you out. Do check out our list of Writing apps for Mac if you are a budding author or writer.
22 Best Android Hacking App
AndroRAT
The name of this application stands for Android and RAT (Remote Access Tool) which speaks about its features in broad. You can access and control the desired mobile device remotely through a computer.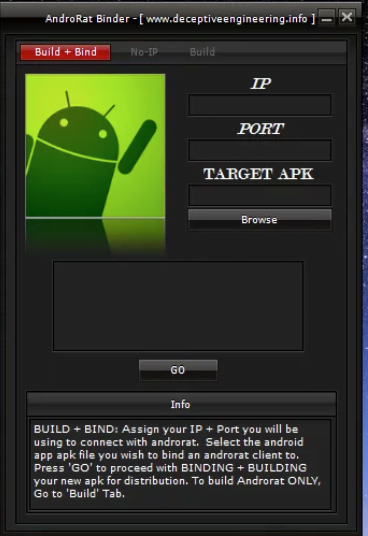 This client/server Android hacking app developed in Java Android can be used to look into the mobile's messages, browser feeds, current location, send messages, make calls, check out the installed applications in the device etc.
Also Read: 3 Ways To Access Facebook Full Desktop View
ZANTI
A top-notch mobile penetration testing application hailed by IT security administrators to keep a check on malicious techniques of compromising a corporate network.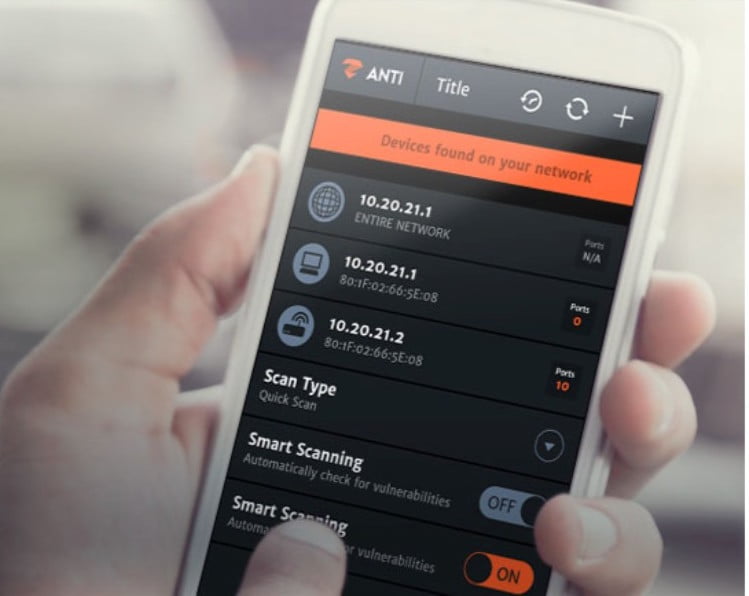 Scan your networks for protocol-specific attacks and authentication compromising brute-force attacks with the help of this Android hacking app. With automatic vulnerability diagnosis and password-cracking features, the security of your device remains checked.
Droidsheep
You can now easily hijack a mobile's web sessions and use their accounts as him/her with the help of Droidsheep. This Android phone sniffer tool captures session cookies of another device over a wireless network.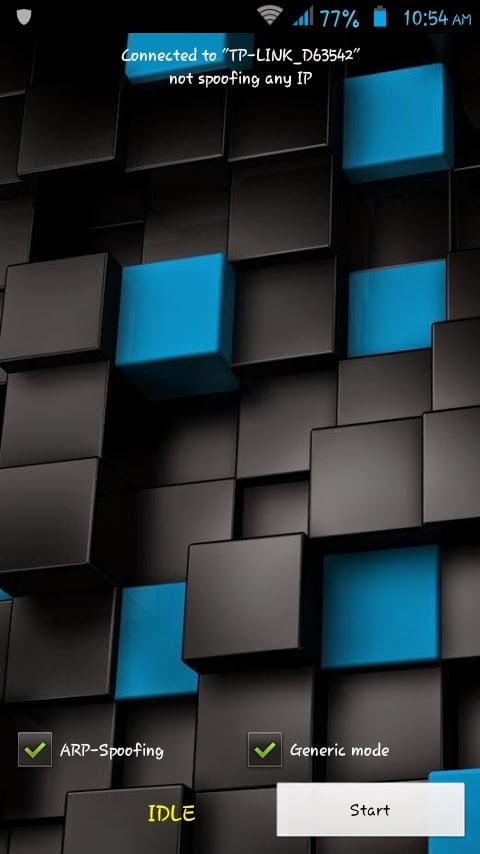 After clicking on the Start button, it begins to intercept all the traffics of the network and then displays the actives web sessions of the hacked device.
Also Read: How to Unblur a Picture Using Android App
APK Inspector
It is an open source Android hacking application that can be used to reverse and analyze different Android applications to improve their security level.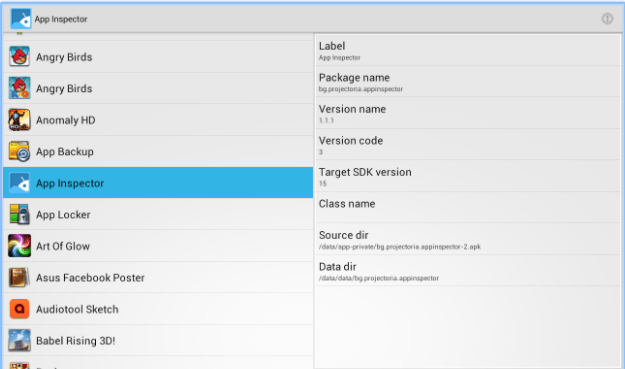 It helps you check compiled Android applications through reverse engineering and also get a deep insight of the application's DEX code.
SSHDroid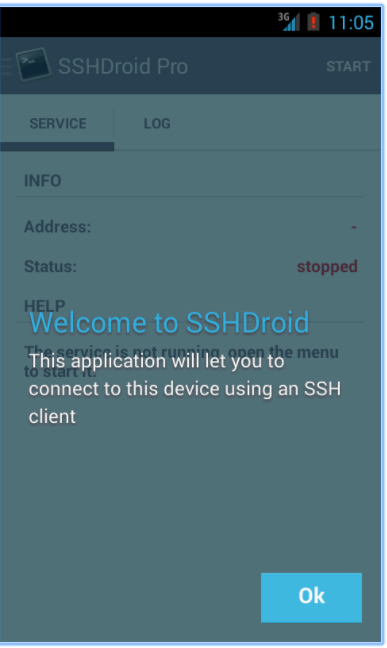 One of the widely used Android hacking apps, SSH Droid is a Secure Shell server implementation created for Android devices. It can be used to drape your Android device with an extra layer of security while connecting it to remote devices.
Its highlighting features include shared-key authentication, extended notification control, Wi-Fi AutoStart whitelist etc.
How to Use SSHDroid

Kali Linux NetHunter
Developed by the joint venture of Kali community member "BinkyBear" and Offensive Security, Kali Linux Net Hunter was primarily made for Nexus devices. It flaunts an 802.11 Wireless Injection support and tracks BadUSB MITM attacks too.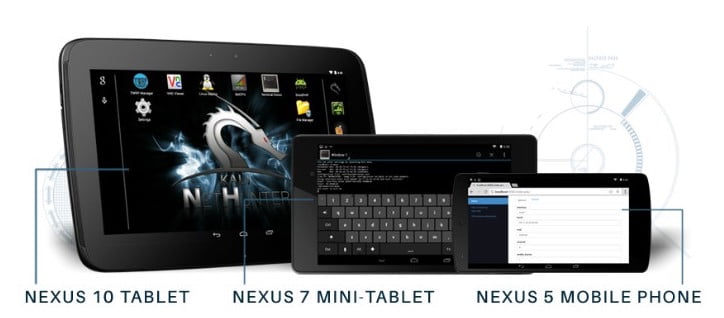 Use its extensive list of tools for securing your Nexus or One Plus device.
Also Read: Completely Free Reverse Phone Lookup
USB Cleaver
Recover all vital information from a Windows 2000 or advanced device using this cool hacking tool. You can get the browser password, Wi-Fi password, log in details, network information IP information, LSA secrets, etc. using USB Cleaver.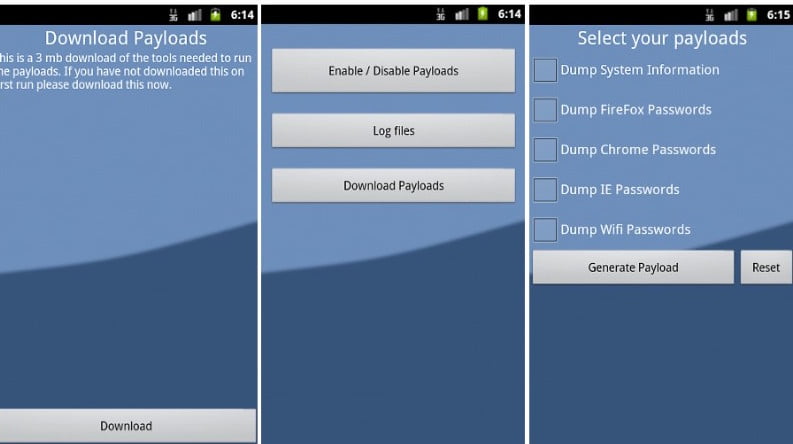 You can select the payloads as per your choice and get your desired information without dragging other's attention.
Hackode
A god's gift for ethical hackers and IT administrators who are in search of a good Android hacking app! Its three available modules- Reconnaissance, Scanning, Security Feed – makes it a compilation of various useful hacking tools and features.
Its top-notch functionalities include Google hacking, DNS lookup, SQL Injection, IP, MX Records, DNS Dif, MySQL Server, Whois, Scanning, Security RSS Feed, Exploits etc.
WhatsApp Sniffer
Wanna sneak into your flat mate's WhatsApp chats? Or are you looking for an app to catch your cheating girlfriend or boyfriend red-handed? WhatsApp Sniffer can prove to be very useful for you.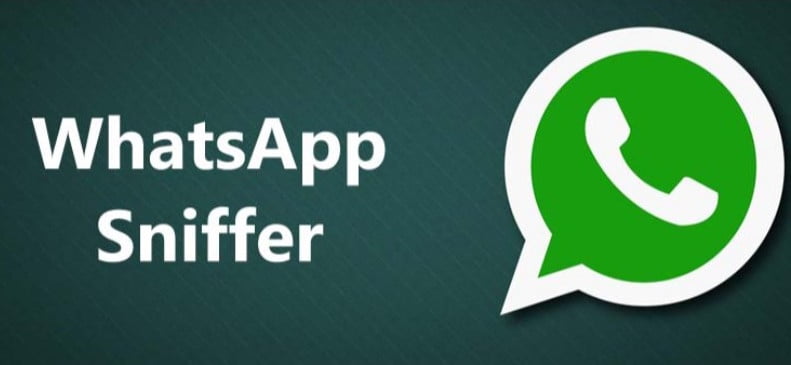 Through this Android hacking tool, you can easily look into the WhatsApp chats, images and videos shared on another mobile connected to the same Wi-Fi network as you.
Also Read: 101% Working* Verify OTP Online
Kill Wi-Fi
If you have Wi-Fi connection at your home, then you must have come across annoying situations in which your neighbors or some of your 'unwanted guests' use your Wi-Fi network without your choice. KillWiFi is the thing for you, buddy! You can easily view which devices are connected to your network, how much data are they using and you can monitor their network activity.
You can disconnect them from your network using this Android hacking tool.
There is a community (unpaid) edition and a professional edition (paid) of this Android hacking app called Burp Suite. It covers around 100 generic web vulnerabilities with amazing scan speed and efficiency. Focused scan, scope-based config, application-aware crawler, nested insertion point, support for various attack insertion points make it a favorite for IT administrators and ethical hackers around the globe.
Also Read: How to Rip DVD for Free – Play Your DVD Movie on Any Device
A very famous Android phone sniffer tool is Faceniff, which can be used to intercept web sessions of any other mobile using the same Wi-Fi network as you. It is particularly designed for hacking into social media accounts like Facebook and Twitter accounts. It also supports MySpace, Amazon, YouTube, Tumbler etc.
One of the most powerful Android hacking tools in the market, it can land you in jail for misusing it. It can easily bring down powerful servers and it can be used to launch DOS attacks on a system through your mobile. Initially developed as a stress testing tool, it later developed into security professionals' favorite Android hacking tool.
It is a security scanner developed to probe into computer networks and discover the hosts and services of the computer network. Some of its notable features include Port Scanning, Version detection, OS detection, auditing the firewall and security of a device, identifying open ports etc. It was started as a Linux app but later its support extended to other OS like Windows, Solaris etc.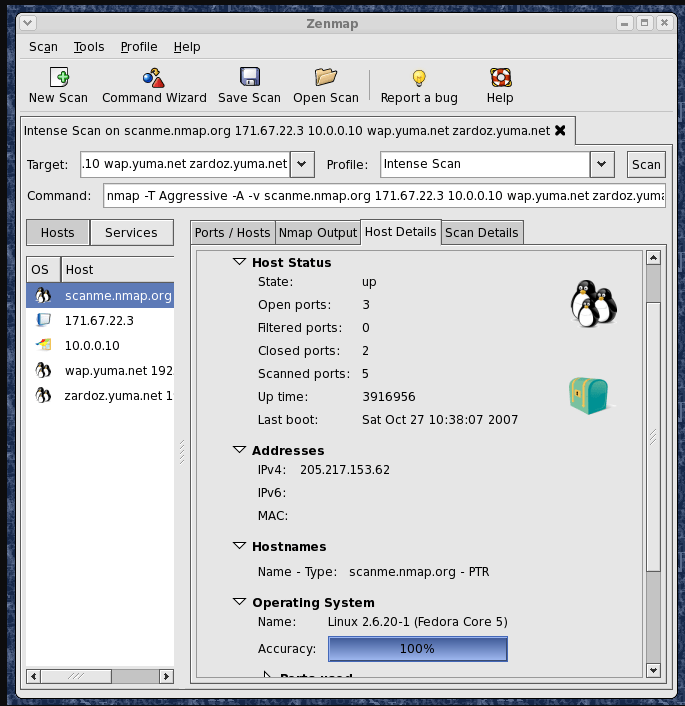 One of the best hacking tools for Android happens to be Fing Network Scanner. Just as its name suggests is a network security application. It also works on iOS systems.
Using the app, you can enforce parental controls on the Wi-Fi connection, improve your home or office network connection by identifying weak network zones, protect your network from malicious attacks and cybersecurity risks.
If you want a dynamic analysis of the Android application, then go for Droidbox. You can get hold of the incoming and outgoing network data, information leaks, place a call or send a message through the device, Cryptographic operations etc. using this app.
Shark for Root
This is a widely used phone sniffer for Android that works when the device to be hacked is in the same network, be it Wi-Fi or mobile network. You can hack into the device and look at their browsing sessions, how much data are they consuming, which websites are they looking into etc.
CSpoilt
Talk about top-notch IT security professional toolkit and CSpolit is your answer. It can crack wifi passwords, install backdoors for alternate access, enumerate local hosts, find network vulnerabilities and exploit them to gain access to the device or network, CSpoilt can do it all with ease.
Though the name sounds evil, do not be tempted to use it for evil purposes. It is an amazing app that allows you to hack into an Android device and gain access to various fields. You can open network sockets, read the device's call log, contacts saved, incoming and outgoing calls, write to external storage, read from external storage, know the location of the device etc. using Evil Operator.
This is a very unique app for Android users. This app allows you to place a call to the desired number without the other person knowing who you are. It disguises your caller ID. You can also use the voice changer feature to produce a different male or female voice. You can call anyone and the number displayed on their phone will be someone's else's.
Orbot is a free to use Android proxy application that can be used to encrypt your internet traffic. You can now protect your network from malicious cyber-attacks which might hamper your business or personal relationships. The tool makes it impossible for people to get into your network as it encrypts your internet traffic and bounces it off through a number of computers around the globe.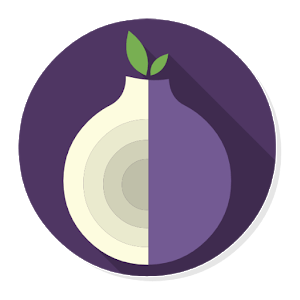 SSLStrip
It is an amazing penetration testing Android hacking app that can hijack the HTTP traffic on a particular network and maps it to look-alikes. Developed by Kali Tools, it is widely used by IT administrators and ethical hackers around the globe.
Some of the other notable Android hacking applications include Hash Decrypt, Drive Droid, Pixel Knot, WPS Connect etc. Use these apps with a caution in mind that you might land yourself in jail if you misuse them in any form.
Remember, even something as simple and useful as a pen can be a weapon when put into wrong hands.