We are living in a time where free wi-fi attracts hundreds just like bees are attracted to honey. But we should not forget the fact that this very-appealing connection might pose severe threat to your personal data. VPN or Virtual Private Networks are designed to keep you away from prying threats over different networks. Though there are free VPNs available too, but they can't be whole-heartedly trusted with their level of protection. So, it's better to throw some money for the safety of your data and private information. Before looking at the best Android VPN apps, let's take a look at some of the features you should look for in a good VPN app.
What is a good VPN app?
There are various companies providing VPN software but only a few of them make Android apps for the service. But if the apps don't feature some of the below features, then we would advise you not to go for it…
Also Read:
The app should not make the phone lag in performance and thus should be less space consuming
Broadband connections work fine under VPN but mobile networks speed may get hampered if the right VPN (light VPN to be frank!) is not used.
It should be able to protect you from various internet threats.
Make sure you use a good cleaning app for Android to keep your phone's performance at max.
Now let's help you find some of the best Android VPN apps that help you surf free café wi-fi connections without any threat or fear.
1. Express VPN: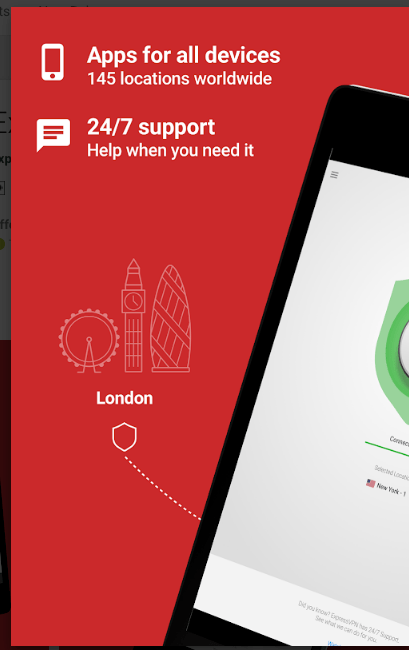 One of the most trustworthy and thus widely used VPN apps is the ExpressVPN. An SSL-secured network backed up by a 256-bit encryption makes it very effective and safe to use. It is currently available in over 94 countries and is also available for iPhones. They are currently working on a stealth mode of the app which will make you feel as if you are not using a VPN software anymore.
Download From Website and Google Play
Also Read:
2. Vypr VPN:
With over 70+ operational locations and 700+ servers, this VPN app is one of the fastest and best Android VPN apps. The free trial ends in three days and then you will have to pay for the service. But mind it, you won't regret paying for that too! This app makes it look like you are using some other IP address than the one you are actually using.
Download From Website and Google Play
3. Betternet VPN: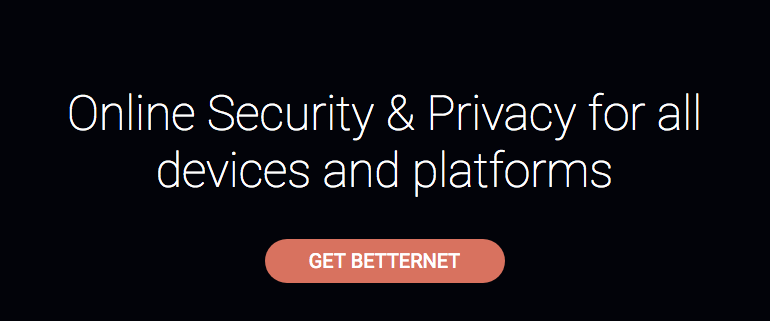 While VyprVPN is a good app, but its logging policy gives some major piracy issues. But with Betternet VPN, you don't have to worry about that as they don't have any logging policy. Easy to use with one touch interface, the app boasts about its simplicity in operation and transparency.
Various VPN apps have got an annoying registration process, but Better net is not one of them. Just download, connect and enjoy hassle-free streaming of channels anywhere, anytime.
Download From Website and Google Chome Extension
Also Read:
4. Nord VPN: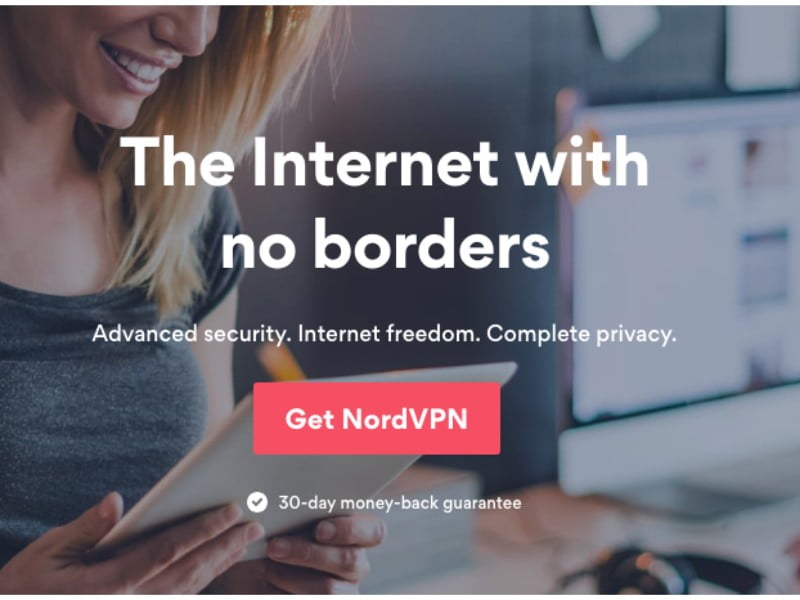 Working with over 3500 servers and in 61 server locations, NordVPN has got some out of the world VPN app features that make it a top choice. Only very few VPN apps have got double VPN technology providing an extra layer of protection and this very app has got it in its kitty. It too has a zero-logging policy and is very easy and smooth to operate. It has got a free trial period of three days. The app uses multiple VPN technologies like OpenVPN and IKEv2/IPsec to give you the best of all!
Download From Website and Google Play
5. Open VPN Connect: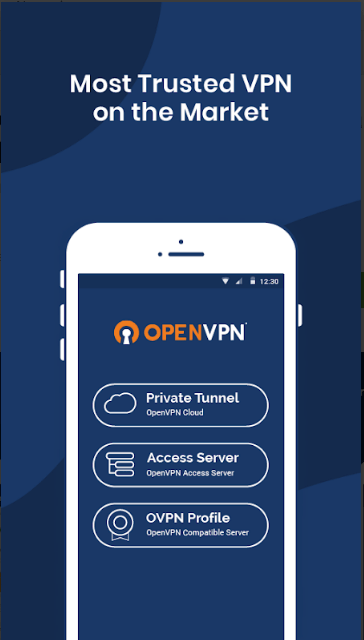 The tag for the best free unlimited VPN for Android has to be given to OpenVPN Connect. But it works not just for Android, but also for iOS, Mac, Windows systems. It also provides cloud VPN services, VPN solutions, and communities.
This VPN uses PolarSSL and it might not be as easy to use to the others listed here as it is a very advanced version of VPN. But once to learn how to operate it and create your own VPN server, it will serve you better than the others.
Download From Website and Google Play
6. Opera Free VPN: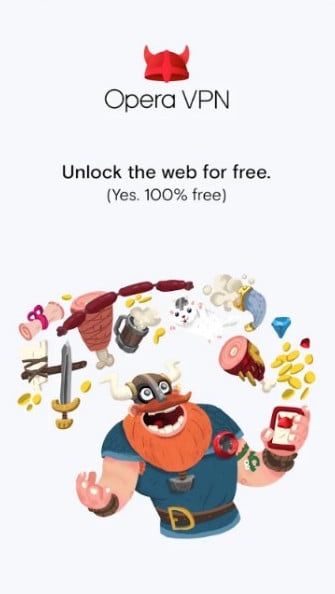 Yet another amazing free VPN app for Android is the Opera Free VPN. The app is small in size and will hence not affect the performance speed of your system. It has an ad blocker and shows the safety level of various Wi-Fi connections available around you. But there are a few cons too; their logging policy is a bit fishy and heavy usage like torrenting is not possible through this app. But if you are looking for something small and simple, it will serve the purpose.
Download From Website and Google Play
Also Read:
7. IP Vanish: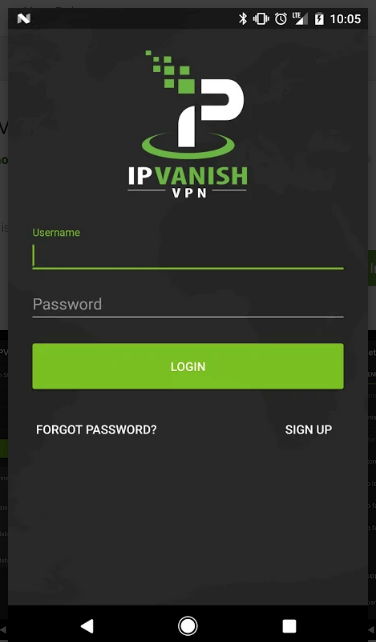 For all those tech-savvy guys around there, you can use this amazing VPN app to keep your information protected even under public wi-fi connections. It hides your original IP address and replaces it with some other to prevent tracking. Sometimes regional restrictions might not let you access certain sites; under such cases, IPVanish helps you break those barriers. And the best part? Zero log policy!
Download From Website and Google Play
8. F-Secure Freedome VPN:
This VPN app effectively protects all PC, Mac, Android, and iOS systems from third-party hacking and malicious attacks in free or public internet sources. Have you ever come across error messages like "this video/ service/ website is unavailable in your country" while accessing certain sites of restricted regions? Well, you can access all such blocked contents through this app.
Download From Website and Google Play
9. Tunnel Bear: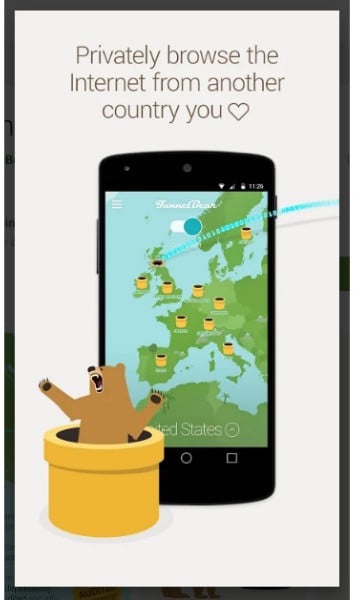 Apart from the general Android VPN apps, this one is also supported by Linux, iOS and Windows systems too. It is truly one of the best free Android VPN apps; all thanks to its effective spoofing of IP addresses and easy to use interface. The app has got a free as well as a paid version. It bypasses blocked contents of over 20 countries worldwide.
Download From Website and Google Play
Also Read:
10. Hideman VPN: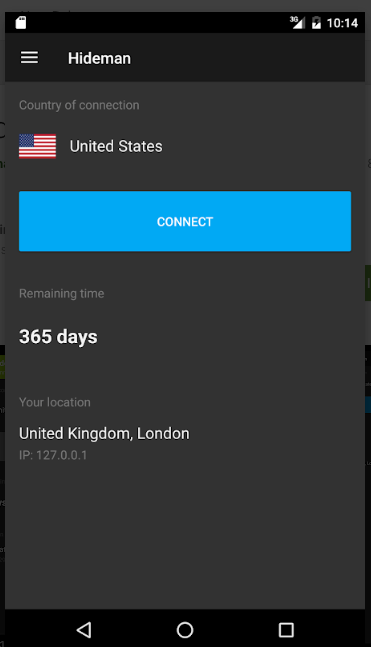 While most VPN apps crumble under high data consuming sites like Torrent and I2P, this app makes sure you use them swiftly and safely. Simple to use and also removes restrictions of blocked sites or games, it is a wonderful Android VPN app. Impressive encryption and effective IP address shadowing makes it a top choice. It also helps you save up to 25% bandwidth and a single account can be used on 4 different devices.
Download From Website and Google Play
11. Proton VPN: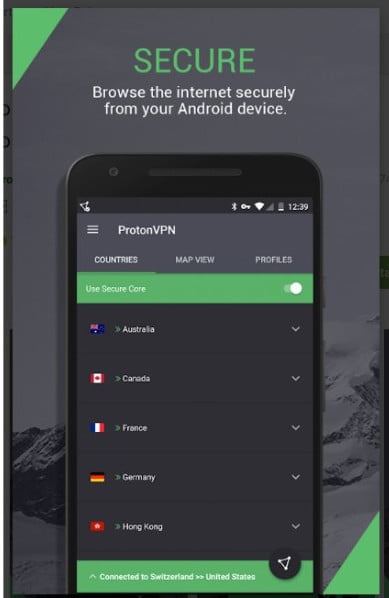 The encrypted VPN tunnel of the app helps you avoid data leakage while working on public or questionable internet connections. There is no logging of user activity in the app and it also features a ProtonMail keeping all your confidential information safe. It has been concluded from various reviews that Swiss VPNs are the best ones in the market and ProtonVPN is one of their best products released till date.
Download From Website and Google Play
12. Speed VPN: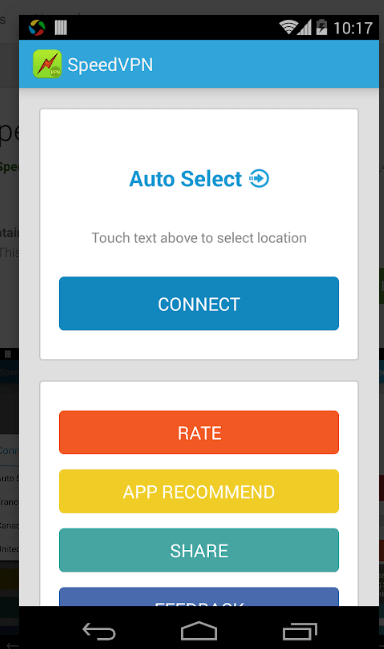 There are various reasons making this app one of the best free Android VPN app in the Play store. To name a few…free service, one-click fast VPN connection, access blocked content, improve network browsing, high on privacy protection, etc. The app has thus earned a 4.4-star rating in the Playstore owing to multiple features and simple UI.
Download From Google Play
Also Read:
13. VPN Robot: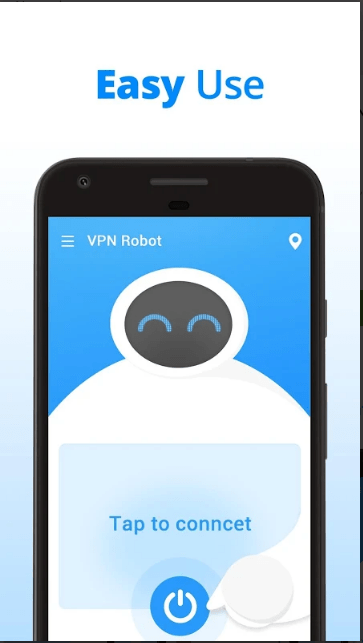 Yet another free Android VPN app that you can blindly go for is the VPN Robot. With a stunning 4.6 star rating, the app is free to use, can unlock blocked sites and apps, and effectively protect your data when connected to a untrusted wi-fi or internet connection. You can go for unlimited server switches and contact any server around the globe with just a click.
While there are very few VPN apps that allow you to stream videos online without buffering, this one is a miracle allowing you to stream any video you want without having to compromise on the operational speed.
Download From Google Play
14. VPN Master: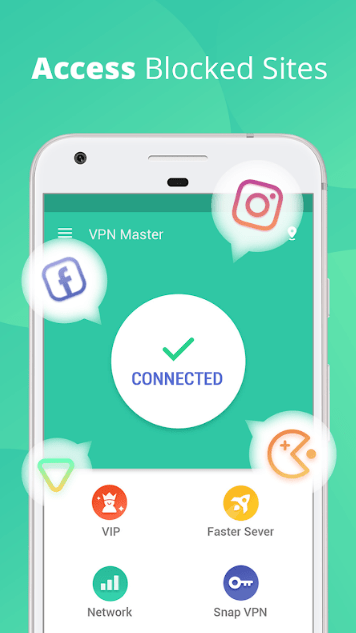 Unblocking restricted sites? Check. Easy to use? Check. Effective protection again internet related threats on public connections? Check. This VPN app for Android has got it all. The app allows you to navigate for about 200 megabytes which can be increased by giving a score to the app. Though it has a bit poorer rating than the above-mentioned ones, you can totally trust this app for daily usage.
Download From Google Play
Also Read:
15. ZPN: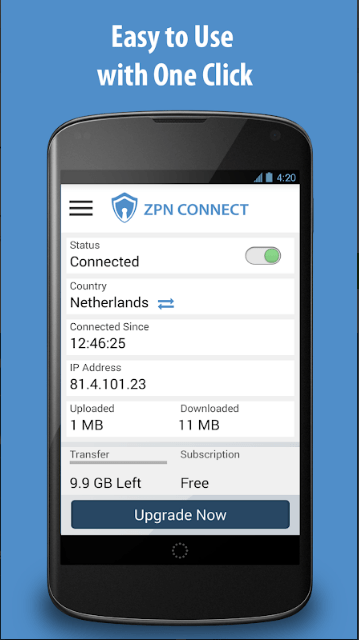 Hungry hackers are waiting for your personal data, confidential information and private details out there. You need to keep your data safe while using that really appealing free public wi-fi. VPN apps are made for this purpose and ZPN can certainly be listed among the best ones in the market.
Download From Website and Google Play
It is completely free to use and supports all major VPN protocols like L2TP, OpenVPN, Anti DPI etc. It offers virtual firewall, protects your private information from getting hacked, protects your anonymity, bypasses censorship of different blocked websites and the list goes on.
We hope the above mentioned apps have served your purpose. Make sure that the VPN app you choose is easy to use, has tough to crack protection tunnels, reasonably priced and have received good reviews on Playstore and other reviewing sites. This will help you get the best one as it will be based on genuine reviews.
If you have other free VPN apps for Android in mind or have used some other VPN app that is worth mentioning in the list, do give us a shout through the comments below.
Also Read: