Everything is changing nowadays. But one field which sets a benchmark is IT or the information technology. Information Technology has not only transfigured man's style of working, but also his existence. One of its allied modern advancement includes file managing apps for androids which prove very useful nowadays. But still, some people are not aware of these apps. This blog post will tell you complete detail about Best File Managers for Android.
File managing apps are grabbing the attention of those who want to manage their mobile data efficiently, as it plays a vital role in maintaining files of mobile or SD card efficiently. Let's have a look over some of the Best file manager apps for Android. There are numbers of file managing apps in play store, some of them are free to download and some are paid apps.

Check out 10 Best file manager for Android
1. Astro File Manager
This one is used to manage files easily and effectively. It is free to download for Android phones, rated 4.6 in play-store. ES File Explorer is a full featured file managing app which can be used for both local and networked use. Key features of ES File Explorer app is that apart from file and folder management it includes remote file access in which you can get your file from anywhere. It supports cloud storage like Dropbox, box.net etc.
It also manages file on FTP, FTPS, SFTP. It has a root explorer, which support Bluetooth file browsing, which involves OBEX FTP. ES File Explorer also has features of the library where you can find any to every file.
Also Read:
How to Unblur a Picture Using Android App
2. ASUS File Manager App
Asus file manager app is from an OEM (original equipment manufacturer), which is free to download over play store. This is not only made for ASUS Zen Phone but can also b used for other android phones. It can support cloud storage and has LAN and SMB access.
Its key feature other than compressing and extracting files is giving the facility of recycle bin through which you can recover your data if needed. It is one of the top-rated app.
Also Read:
cda to mp3 converter online 100% Free Website Android App
3. Amaze File Manager
Amaze File Manager app is an open source, smooth and light to handle app. It has multiple themes having cool icons. Navigation drawer for quick navigation is also an added element. It is useful for root explorers who are advanced users. You can easily access the history and do bookmarks also. List of features goes on.

4. Root Explorer App
Root explorer app is an ultimate file manager app for root users. It holds 4.7 ranking in play store and it's a paid app. It has all the features which are generally available in all file managing app and other than that some key features involving full network access. You can add or remove the account, and especially it prevents from sleeping.
Also Read:
10+} Fake Receipt Maker Software
You can have access to APK binary XML viewer, change file owner/group, "open with" facility and create symbolic links, MD5 etc.

5. Total Commander App
Total Commander App one of the best android file manager app. It is free to download and has all the basic features which are needed like copy, move, drag & drop, delete, zip and unzip, unrar, etc. Other than this it supports languages of the main program like English, Bulgarian, German, French, Greek, Dutch, Hebrew, Hungarian, Chinese and many more. It has a new permission of "super users" which supports root function and allows total commander to write to system folders like/ data/system.
6. Giga File Manager App
Giga file manager app is full featured and most powerful file explorer app for androids. It is a paid app and carries 4.7 ranking and crossed millions of installers. It is fast, easy to use and light weighted app. It has every needed feature like other file managing app but it is too fast and has a quick access. You can modify your data over it.
Also Read: 101 * WhatsApp Status Quotes Ideas of 2018
It also allows you to get access to files from various types of external storages like USB card, SD card, OTG, flash drive and so on.

7. Solid Explorer File Manager
Another name in the row is Solid Explorer. It is available for 14-day trial. It is fully featured file management app having many key features and extraordinary themes, icons, and designs. It comprises all the feature like you can freely adjust the user interface to match up your taste.
Also Read: Funny Instagram Captions For Selfies
It also has cloud storage and all root explorer functions just like others. It can arrange your photos, videos, and all your media. No permission is required.
8. A+ File Manager Pro
Just like its name it really deserves to be A+. It also full-featured file managing app just like other managing apps it helps you to handle all your files, wherever it may be stored. It has an HD file manager key feature. It does not have the problem of bugs and it can fix bugs much faster. A+ file manager pro has features of backup apps, uninstall apps, share apps, etc
9. Ghost Commander File Manager App
Ghost Commander File Manager App is a classic one. It's downloading is free. It is a dual panel file manager through which you are able to manage files locally or remotely as well as nip your system in the root mode. It supports FTP and SFTP servers as well. Its key features are copying and moving your files from one panel to other in a very simple way.
Also Read: Completely Free Reverse Phone Lookup
10. Tetra Filer App
Another name in a queue is Tetra filer app. It is also very simple yet stylish file managing app that focuses on internal storage file operating. It is best lightweight, safety file manager app for Android. It comprises of the list view, folder creation, property, sort, share, thumb-nail view, short-cut, rename, search and so on. It is available free on play store.
Also Read: How to Solve Email Stuck in iPhone Outbox [Quick Solution ]

There are many file managing apps, which are not listed above but are available on play stores. Numerous of file managing apps are there. You can search it by name or you can just type best free file manager for androids. You may search best android file managers and you will have plenty of options. It is really useful and much-needed for syncing your mobile data.
11.FX File Manager
this file manager come with a Material Design UI and new ways to transfer your files between devices and computers:
FX is a file explorer built to make working with files and media on your phone or tablet as easy as it is on your computer:
12. MiXplorer Silver (

Its Paid 380 INR)
MiX Silver is a bundle of MiXplorer file manager and Archiver, SMB2, Image, Tagger, Metadata and PDF addons as a paid app to support development of MiXplorer.
13.MK Explorer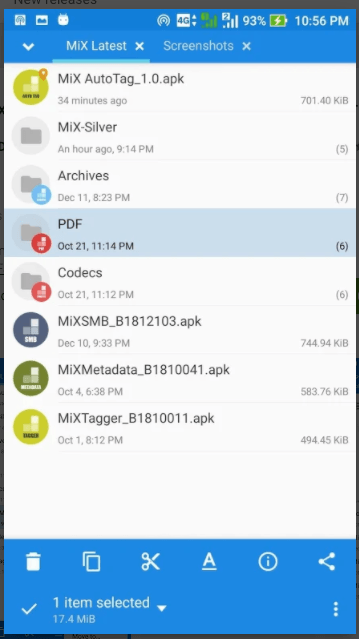 MK Explorer is another simple file manager with so many latest feature
14. X-plore File Manager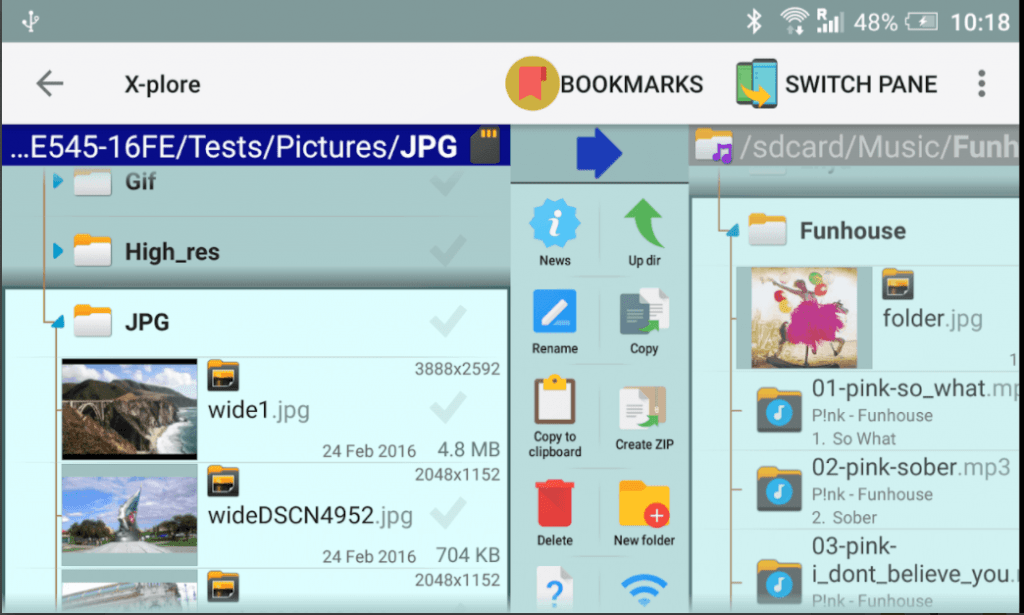 As per my research this is best file manager which give you so many features.
Here is some advance features
SQLite database viewer
You can encrypt file using Vault function with fingerprint also.
Supported is also SSH File Transfer (SFTP) and Terminal shell emulator.
X-plore can display shared folders on other computers in LAN.
Access to FTP and FTPS
WiFi file sharing and so many other features. which you can read from below link
Also Read: