Starting and operating a business is a daunting work in itself let alone handling the finance department.
You have to calculate all the payments that need to be done. And pay employees their salaries, and file required tax forms.
When you have so much work to do then why don't take help from some extra hands. These extra hands are the payroll services that you can use for your business.
There are tons of payroll service provider applications out there that you can choose for yourself.
But why waste time in finding your perfect payroll service when here you can get the list of the best payroll services applications. So let's dig into our guide.
FAQs
What is the best payroll provider?
There are hundreds of payroll providers available out there. While some are free, some are paid, some are for small businesses. And some for large businesses.
So it depends on you what are your needs and what is best suitable for your business.
What is the cheapest way to do payroll?
The cheapest way to do payroll is to employ good software for the payroll that will manage all the tasks by itself.
As these software applications can automatically work and some are completely free. So by using them you can save your time and money too.
Best 21 Payroll Service Software
Payroll service for any company and business is very important. It saves your time and money and reduces your workload so select your payroll service smartly.
This top rank achiever in our list is specially made for small businesses if to be particular then for the hospitality industry.
Because with the help of this application you can track various wage levels and tip amount easily and quickly.
With that it is also newbie-friendly as it assists in the initial payroll setup process, running quickly and setting up for further tasks.
It also offers straightforward system navigation and new–hires reporting. Also here you will get unlimited payroll runs and flexible payroll schedules.
And also multistate payroll capability with contractor payments are the features that are much demanded.
With that, it also offers multi-device accessibility so that you can access it from your phone or laptop.
In the additional features, we can count complete tax reporting, employee onboarding, and remittance in the list.
It is also easily integrated with other third-party applications and its AutoPilot feature is brilliant for businesses with a huge number of employees.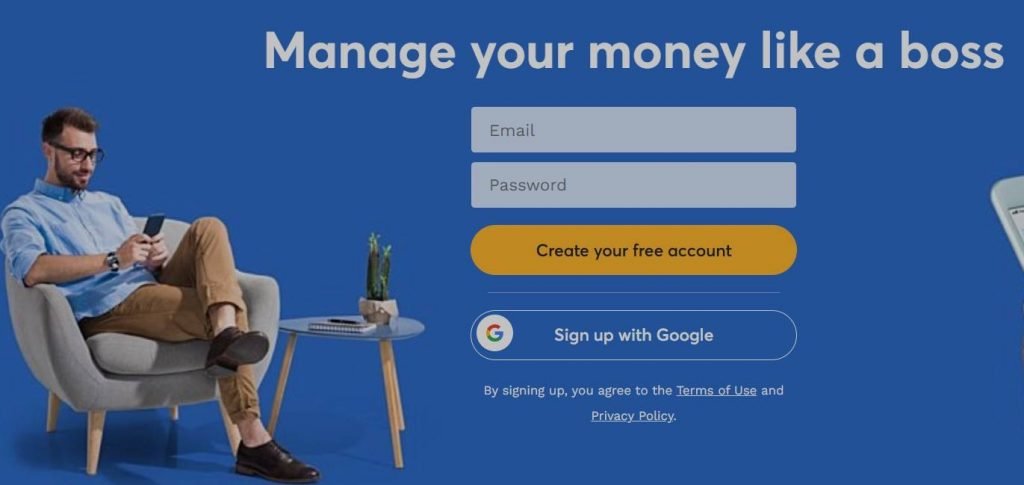 If you are looking for a payroll service that is budget-friendly too then look nowhere because you have found this.
It has a flat rate that varies across the states rather than by the features it offers in tiers.
So you will don't have to pay according to the features but according to the states.
Also, it's free invoicing and accounting software perfectly blends with payroll service and saves your money.
Here you will have a simple and easy-to-understand dashboard right from where you can control all the settings.
You can get free tax filings with the contractor payment feature here.
This software is for companies and businesses that don't have an internal payroll team and assists you in all your finance-related tasks.
Its easy integration with other third-party software makes it a decent option to choose from.
#3. Intuit QuickBooks Payroll

An all-rounder application for payroll services is here that offers many features. Including the health benefits for the employees that are generally absent in other applications.
What makes it unique is that it can easily be integrated with QuickBooks which is another important software for your business.
And after combining with this application Intuit QuickBooks offers well-rounded tools.
It is very easy to use and has an intuitive interference that everyone can manage.
Also, it offers tax penalty protection, automatic calculations withholdings. And handles the company tax payments with filing other necessary compliances.
Apart from QuickBooks, it can be integrated with other third-party applications too.
If you are new in the industry then for your convenience it has an excellent customer support system so that your grievances can be solved instantly.
So if you are using QuickBooks then there is no better option than this application that you can choose for your business.
If you are looking for an experienced option for your payroll services then you have got the right choice.
Because of its features and services, it is ruling millions of businesses and companies.
What makes it unique is that it is made for all business sizes. Whether you are a small-sized business or a large size business with hundreds of employees it can handle all.
So if you are a growing business that wants a payroll service that can scale along with the business then it is perfect for you.
It can manage all W2 and 1099 filings with other employer tax filing so you don't have to worry about that either.
This application is very easy to use and comes with an intuitive interference which a newbie can also use.
But for handling the dashboard a basic knowledge of payroll service is needed.
With all the tax filings it also handles all annual filings which are important for your business.
It can also be easily integrated with other third-party accounting applications such as Xero, QuickBooks.
This payroll service provider application is new in the market but then also offers no fewer features than others.
That is why it is becoming the first choice of the users who want a new yet robust payroll option in their business.
Here users will get intuitive navigation that makes handling dashboard a child's play.
For newbies, it offers a complete program setup that includes the entire setup so that you don't have to brainstorm for anything.
With that, you will get the accrual rule option too by which you can track employee PTO very easily and quickly.
What makes it excellent for small businesses is its simplicity. It doesn't have any sophisticated function which small business doesn't need.
In the features, it has entire annual tax filings and forms, remittance, HR modules, and optional time and attendance.
With that, it can also be easily integrated with other third-party applications that can make accounting and other tasks very fast.
One market leader in the field of the payroll service provider is here which basically focuses on the financial needs of the business, not its size or type.
With its easy and simple features, this application is termed the handiest asset when it comes to managing financial activities.
It is famous among businesses because of its simple functionality that makes even the hard financial concept into simple ones.
Here you can manage inventory, bank reconciliation, invoicing, bills payment, expense claims, cash flows, payroll, time tracking, and POs.
With that, it can handle online payments, financial reporting, business performance dashboards, multi-currency and sales tax calculations.
As a cheery on the top, it also offers feedback reports on the company's financial operations so that you can improve them.
For future references, it also keeps records of all transactions and saves them automatically.
One payroll service application for excellent integration is here with us that can be easily and quickly integrated with other accounting-related applications.
It is a robust payroll service app that can be integrated not only with accounting applications but with other real-time tracking software applications too.
What makes its integration feature superior is that with its API it can integrate with any application even if they don't support direct integration.
That is why it is called the master of integration and makes any work a game of minutes.
But its integration service is not the only feature that attracts the businesses and companies but also its fast payroll processing.
It can manage all W2 and 1099 filings with other annual employer tax filings and integrate with QuickBooks and Xero.
And you can complete all the processes just right through your mobile phone, so you don't even need to access the dashboard through your computer.
Isn't it great that you can access your dashboard from anywhere and anytime whenever you need it without any restrictions.
With that its affordable pricing plans make it the right option even for small businesses.
If you have domestic staff to pay then this payroll service application is only for you which offers powerful features.
This application can automate all your payroll services reducing your workload so that you can focus more on other business tasks.
In the features here you will have new-employee reporting, direct deposit, time and attendance tracking, and can complete all the tax filings and remittances.
You can access this software just through your smartphone or from any iOS and Android device.
Here you will also get self – service employee portal and an easy user interface so that you can work easily and quickly.
For the salaried employees, it has an auto payroll option and the simple payroll entry process reduces your time in the data entry.
With all these functions this application can be easily integrated with other third-party software applications that will reduce your workload and time.
If you are a small business or startup with less than 25 employees then this application is great for you.
It offers brilliant features that are very useful in payroll services for any business and company.
Here you will get annual tax filings, remittance, grid entry option to fill up employees' details, direct deposit capability that will speed up your payroll process.
For ease of working this application displays, all the available payroll features just right on the home screen in the form of tiles.
Its interference is dated but then also it is easy to operate and you can easily navigate through the application.
With this application, you can pay both, employees and contractors and process all annual forms including 1099s and W2.
On top of it here you will also get an employee portal where employees can access their information.
For the new businesses that have a limited budget this application is just awesome which saves their time and money.
This payroll service provider is offered by Real Business Solutions which offers excellent payroll features on a low budget.
So if you are a small or middle-sized business with 75 or fewer employees then you can definitely go with this option which is great on a budget.
This application can be accessed from Windows devices and doesn't offer online access. You can access the product from a hosted remote server if you want.
With small businesses and startups, it is also great for accountants who complete payroll for the clients.
This application supports multiple locations, multiple pay frequencies, multistate payroll, and unlimited payroll runs.
Here you can also complete all the tax filings and forms and direct deposit.
If you are new in payroll services then it also has a new employee wizard which will easily set up you and your business for future tasks and payroll processes.
So this application is superb for those who want brilliant features with affordable budgets and newbie-friendly.
This payroll service provider is for every type of business of any size. So whether you are a business with 10 employees or with 100 employees you can trust this application.
It comes with different pricing plans depending on the number of employees you have. You have to choose a suitable plan for you.
All the plans offer features such as automatic employment, new–hire reporting, pay cards, 24/7 support, income verification, and multistate payroll capability.
With all these features here you will also have entire tax reporting and filing and remittance.
It has easy dashboard navigation with easy and simple to manage user dashboards. From the dashboard, you can not only access the system functions but also the current payroll data.
Here you will also get direct deposit, with an employee portal where tax forms, vacation, pay stubs, and sick balances can be recorded and displayed.
This application also processes 1099s and W2 for your company and with that, on the additional fee it can also handle general ledger service and worker's compensation reports.
One payroll service provider application specially made for small to medium-sized businesses is here.
This application is made for businesses and companies who have 10 or fewer employees which it can handle easily.
Having designed for small businesses doesn't make it short on features and it offers tons of features.
Its features include direct deposit, pay to contractors, annual tax filings and reporting, remittance, and an employee self–service option.
With that, this app can be accessed from mobile phones too. It only needs iOS and Android devices to install the application and you can work through mobile phones too.
Here you will have intuitive navigation that is easy to use and offers a complete initial system configuration that will make the entire installation a piece of cake.
In its add–on modules, we can count employee scheduling, time and labor management, and benefits management.
If you want HR services then you can choose the upgraded plan and in the top plan, you will also get an onboarding feature.
If you are looking for an end–to–end payroll service solution then look nowhere because you have got this.
This is a no-fuss payroll service application that is loaded with features and completes all the tasks in just minutes.
Here companies can sync data from various employee management systems that can automatically input data so that employees will get accurate pay.
With that, it offers reporting feature by which the HR department can track compensation trends.
Even here you will get the task management tools, built-in unified employee database, custom alerts with API capabilities.
Also here you can integrate with more than 500 third-party applications that can enhance your work.

This payroll service application is a one-stop destination for all your needs and goes beyond payroll services.
Here you will get payroll and tax, workforce management, benefits, analytics, document management, HR management, and talent management.
As it is cloud-based so you don't have to worry about the data backup because it does that automatically.
In this application, you will get access to real-time data so that you can make payments, manage compliances, and manage benefits enrolment.
This app is aimed at providing agility, accuracy, and visibility to companies and businesses with payroll processing.
In workforce management, you will have time and attendance with other features and get crucial data through departments and applications.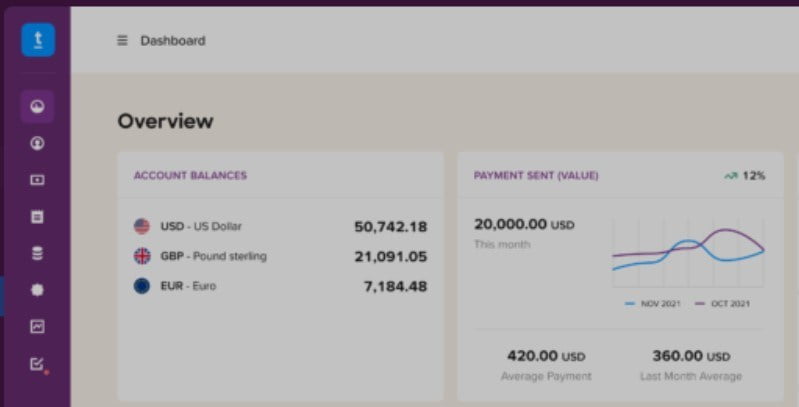 If you are a business that has offices all around the world and wants to manage all its payment-related tasks with just some moves.
It is a payroll service application that will become a complete payout platform for your business.
With this application, you can manage payments for freelancers, staff, and business partners and if they are in different countries then send payments in their local currency.
So this application saves you from the hassle of managing different bank accounts for different countries.
Here you have payment management tools and it comes with quick – install a widget that makes the whole setup very easy.
You can also track your payments and get live payment reports with watchlist screening.
These are all the payroll service provider applications available out there which you can choose. Although these are not all the options available as it's impossible to enlist all of them so here are some best among them.
Conclusion
Managing payroll services in a business is not a child's play and when you need to focus on other business activities then it becomes more difficult with your hands full.
So choosing the right payroll service provider application is what you need for managing your finance department and company.
Also Read: