If you think that marketing automation is for large organizations, then you are all wrong. Automation in marketing is not confined to the boundaries of companies with a massive budget.
Truly it is originally meant for small businesses that have little budget to spend on marketing. For them, it's like a miracle which not saves their time, money, effort but also fetches good results.
Basically, marketing automation is used to collect the data, interpret it through various models. And then use it for making policies to help in marketing.
Through marketing automation, companies are aligning their tasks. And streamlining all routine activities, which make marketing effortless, convert leads to drive traffic and increase sales.
So if you also want to use marketing automation for your business, then you are at the right place. Here you will get the list of the best tools for marketing automation.
17 Amazing Marketing Automation Tools
As you know, automation in marketing helps with the daily tasks making them aligned and streamlined. So these apps will automate various processes of marketing.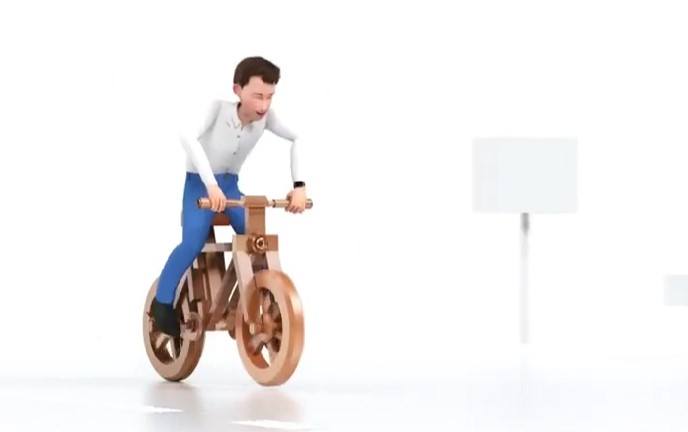 The first place in our list is achieved by this amazing tool which is the best for the WordPress email newsletter plugin.
With the help of this application, you can start SMS marketing too.
So with this tool, you have a platform from where you can use the two most used communication platforms for marketing.
To help you further, here you get a wide range of templates that you can use handy.
It also allows you to build custom automation workflows that you can design according to your company and its needs.
With these templates, you will also get many such features that will help you in automating your marketing tasks.
Here you can also use the customer and contact behaviour to trigger emails.
Thus, in short, it is capable of handling all your email marketing-related tasks.
If you are looking for one more email marketing tool, then this is for you. And what makes it unique from others is that it is very cost-effective.
So you can think of this tool as a saviour for small businesses who want to make their email marketing the best.
Here you can set up a sequence of emails that will send emails automatically to new subscribers. Thus no worries about sending new emails every time to new subscribers.
By this, you will save a lot of time and effort of your team members and can use these resources on other important things.
It will also let you send messages that are based on the actions done by subscribers and can influence their decisions.
With this app, you can create emails seamlessly through a simple and easy drag and drop interface. It will help you in the fast creation of emails.

As we know the importance of email marketing, so we can't afford to miss this app from our list, which is a robust option to choose from.
What makes it powerful is its integration with WooCommerce that is the leading platform for commercial websites.
So if you are operating an eCommerce website, then it's a must for you. And you can't think of promoting your business without using this tool.
To power your marketing, it has intelligent marketing automation features. That will smartly handle the tasks automatically.
Here you will also email segmentation which will help you build your marketing policies.
For support, it offers a lot of options, even with webinars, documentation, and online courses. So using this app becomes a piece of cake.

Another thing that you require in your marketing kit is a tool that can help you in converting leads into traffic and that sales.
This app does the same for you with its features. This application is excellent in conversion optimization.
With this app, you can easily convert website visitors and traffic into subscribers and customers without any difficulties.
But that's not all, and it has much for you. Here you will also get integration with email marketing.
So you can combine this tool with your email marketing app. And quickly get more subscribers to your email contact list.
Not only this, but here you will get much other automation too. It can automatically target users and show them personalized campaigns.
This app also gets easily integrated with many other tools such as welcome mats, coupon wheels, slide-ins forms, lightbox popups.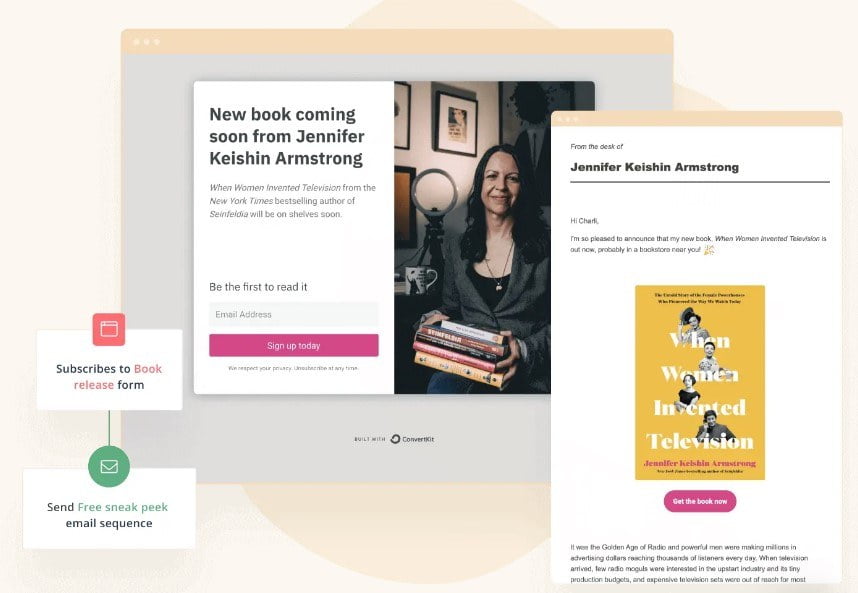 Another marketing tool for you is here, which is specially made for bloggers and creators. But with them, it is equally important for small businesses.
This app is a powerful yet easy–to–use tool essential for every company to onboard.
With this tool, you can easily segment your contacts into leads and existing customers. And then you can send both of them different emails.
So with this app, you can easily manage your email contacts and send them emails at the same time but with a different matter.
Here you will also get a simple email builder by which you can create emails for all devices.
Thus whether your subscribers are using mobile or laptop, that doesn't make a difference.
Not only that, but you can also make clickable CTA buttons on your emails. and track conversions when users click on your CTA buttons.

The first tool in our list that has the potential of marketing directly through the website is this.
This is one of the brilliant automation plugins for WordPress.
And here, you can set up various onsite automation and connect different WordPress plugins without editing code.
So this plugin helps you to create strong automatic workflows that save your time.
Also, it eliminates errors and makes sure that your automatic workflows run smoothly.
Because there is no code involved so this task becomes important to handle.
With easy and simple integrations, this plugin can do all your work.
It can integrate with Slack, Google Sheets, WooCommerce, WordPress. And many other tools that can reduce your workload.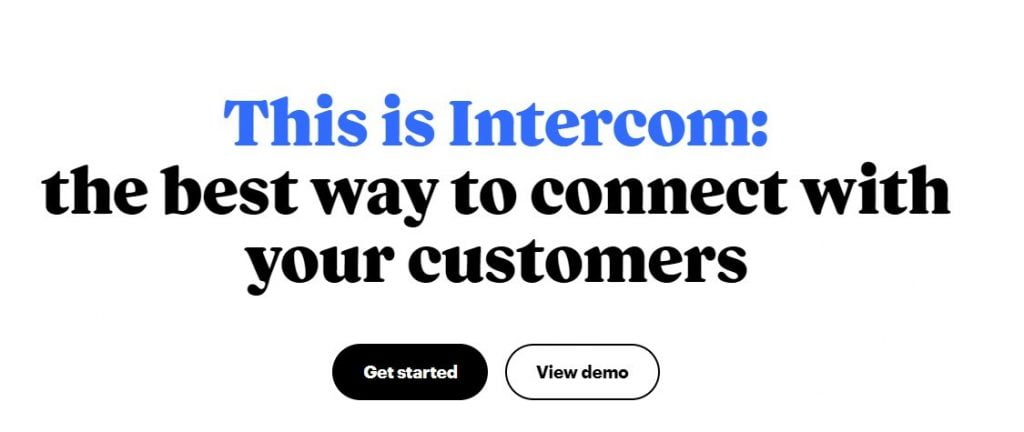 This tool is often misinterpreted as a mere chatbot. But it's a myth indeed, and if used smartly, then it becomes a powerful tool in marketing.
Here the app doesn't only offer chatting options but is loaded with many features. It can be easily integrated with other apps useful in marketing.
And you can make a kit of your marketing tools, where you can automate workflows.
With this tool, you can send messages that serve more than as a simple chat. And become decisive in lead generation and conversion.
You can use emojis, images, videos, and other apps to help with your marketing.
Also, you can choose from the different message styles which you want to use. So without involving any developer, you can handle this task.
In the advanced features, it includes product tours, lead generation, and customer engagement.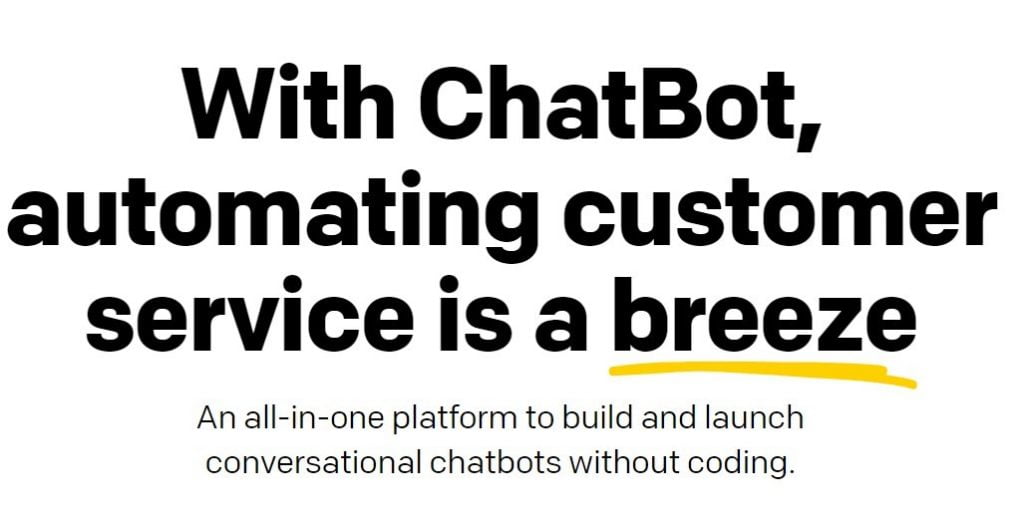 It is a tool specially made for chatting and boosting marketing that.
As chats serve personally and help indirectly contact the customers, it is a must for you.
This tool works as the virtual assistant for your website, which works 24/7. And quickly answer the users so that they don't feel neglected.
It can integrate with other platforms, too, including LiveChat. With this peculiar integration, this tool becomes more effective.
And a live agent can take over the conversation if any additional information or help is demanded by the user.
This app can also be used for more purposes than just to chat.
So here, users can do bookings, schedule calls, and can sell products directly to the users.
And this is completed with this single chatting platform.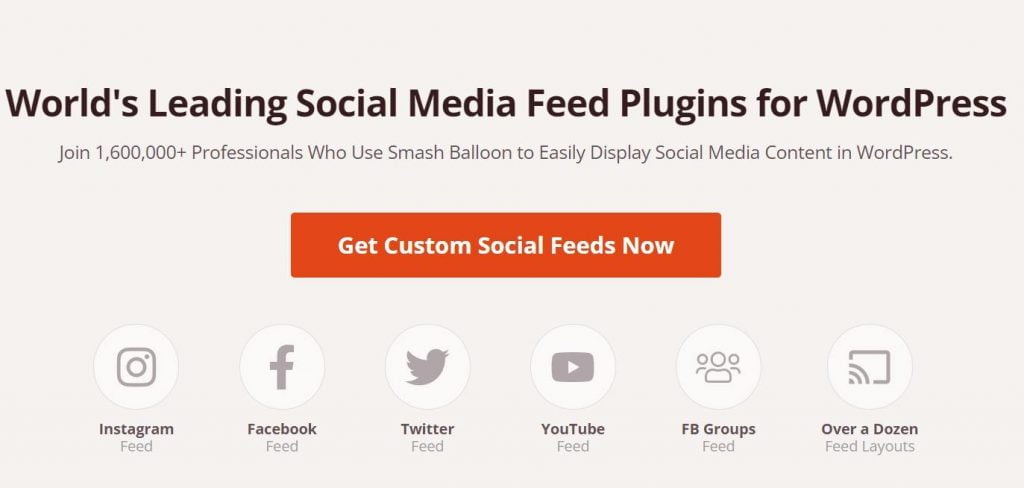 As social marketing holds a significant place in marketing, so we have one here.
This tool is based on social marketing and helps in expanding the social base.
It offers 4 different WordPress plugins where you can add social feeds to your website. These 4 social media apps are Instagram, Facebook, YouTube, and Twitter.
So with these popular social media websites, you can get the most out of the time which you spend on these platforms.
Also, you can automatically include posts from social media accounts. And even add posts with hashtags so that people easily can find you.
Here you can customize your social media feeds in many ways, which can boost marketing and sales on your website.

Marketing is not easy as it looks, and you have to think out of the box.
One such thing is an organization of contests and giveaway rewards. These little things will attract customers to your website and encourage them to participate.
And if once they start liking your products, website, and its services, then there is no looking back for you.
With this WordPress plugin, you can do the same. You can organize contests and give away prizes to make your user interaction incentive-oriented.
This can include visiting a page on your site, watching a video, participating in a poll.
What makes this tool even more exciting is that here you can create your actions.
So you can design how you want your events and engage customers with your website.
By this, you can create competition for your users, increase their engagement, and ultimately generate sales.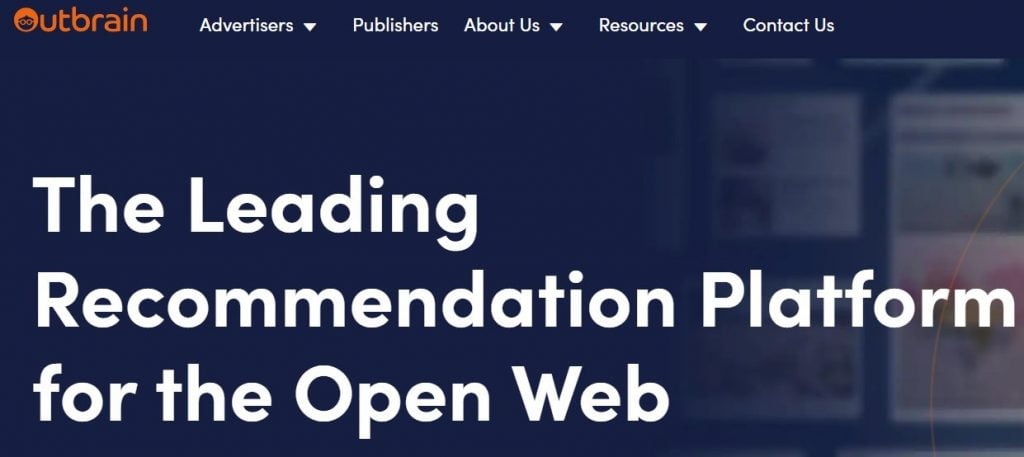 Content is an integral part of your marketing strategy, so you can't leave it behind.
Here also, we have one tool for using content in marketing onboard. This tool is the best for your content and expands your base.
With this tool, you can display your content on famous online publications. So that your articles can be read by most of the public.
The more people read your content, the more they will know about your website.
This tool works with leading publications, including MSN, CNN, US Weekly, the Wall Street Journal, and many more.
Here your articles are not republished, but readers can see a thumbnail, title, and the name of your brand.
And by clicking on the given link, readers can directly visit your website.
So it helps in driving traffic to your websites and lead generation.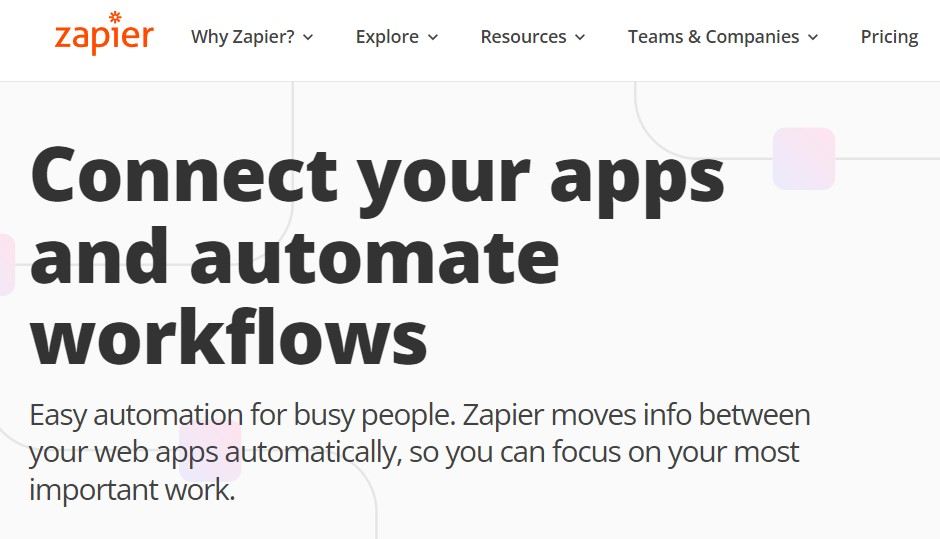 Another tool with us that takes an edge over all other content marketing app is this.
It can be your one-stop destination for all your marketing tasks that involve content.
With this tool, you can link various apps to work together, expanding your range.
If you want to move content from one place to another, then it is perfect for you.
Here you can automatically create a new story when you publish a new post on your WordPress.
With that, it also automates many tasks that can save your time and effort. In the list, we can count on sharing new content on social media.
It also automatically adds new leads to a database or spreadsheet and creates a Trello card whenever you receive a new WooCommerce order.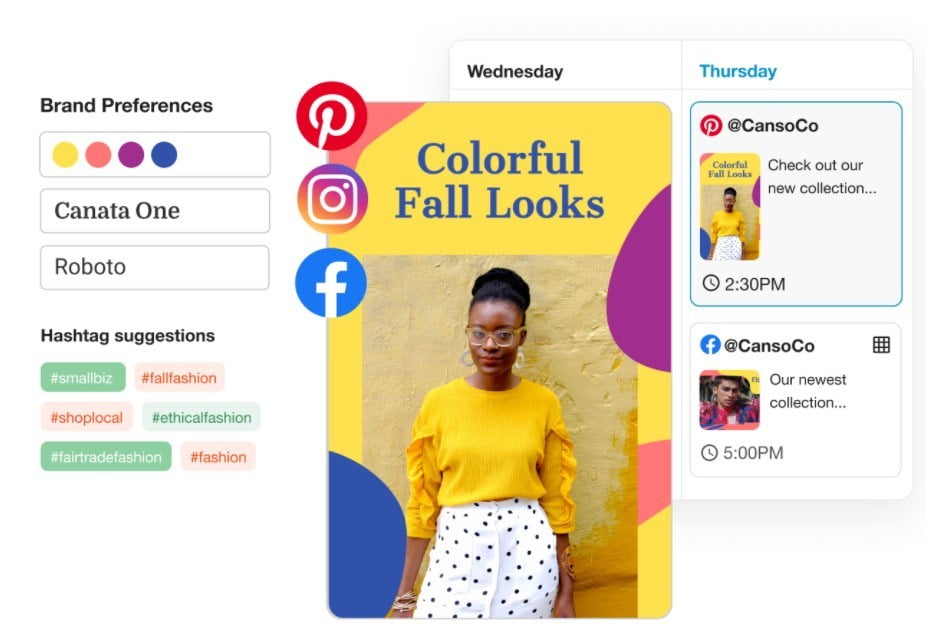 When you have so much on your plate, what you truly need is management. Whether it is for managing user interaction or social media post sharing.
This tool comes in handy in such conditions when you want to share posts on your social media accounts regularly to engage consumers.
It has Pinterest and Instagram scheduling features where you can schedule posts before the time.
So you don't need to worry about regular posting. With that, you will also get suggestions for the hashtag on Instagram.
And for Pinterest, you can schedule even 10 pins with just a single click.
This tool even offers you analytics to figure out what is the best time for posts.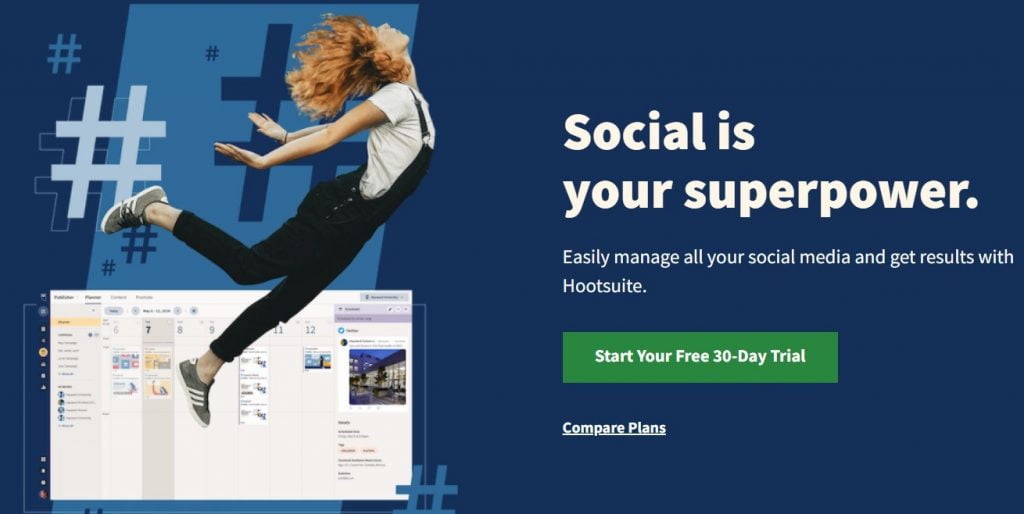 One more app that can manage your social media marketing is here. If you are looking for an all-rounder tool for social media marketing, then it is only for you.
With this app, you can bring together the content from all your social media accounts.
It comes with such features which make your social media presence strong and effective.
In automation, you have automatic schedule posts feature. With that, you also have private messages, monitoring public channels, and much more.
This tool is excellent for the social media marketing team of a company and helps its members.
Here all the team member gets robust team management and permissions.
With that, this tool also generates reports and gives you analytics on your performance.
So you can not only share your content here but also improve your performance.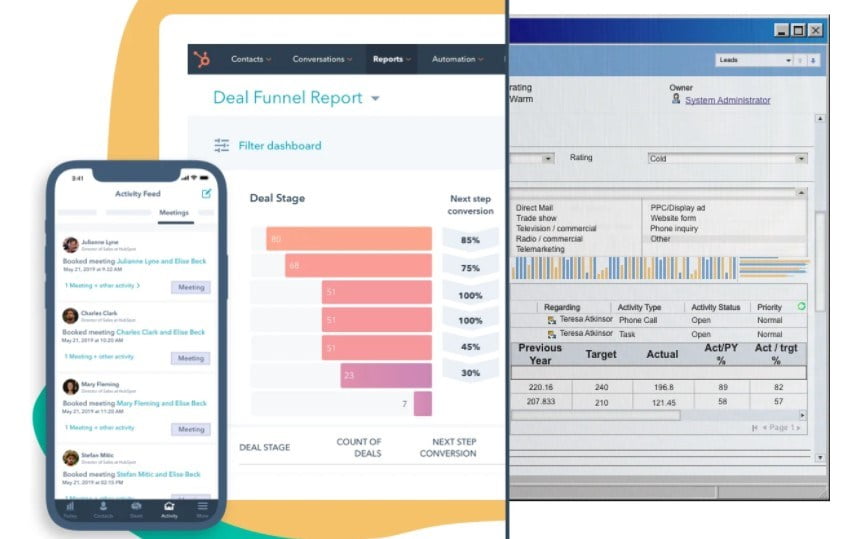 If you are looking for a full suite of marketing tools, then look nowhere as your wait ends here.
It is a complete package or marketing feature that makes this all–in–one marketing software.
Here you can build and boost customer relationship management. With this feature, you can organize your content.
And see your entire sales funnel through your dashboard, which is a straightforward visual representation.
You can also sort out contacts on the basis of deals won or lost, a particular time, and appointments, to count a few.
Here you can also integrate this app with other tools to automate schedule emails, live chat, and many such functions.
In this software, you can also include chatbots which can automate your live chat marketing and hence saves your time.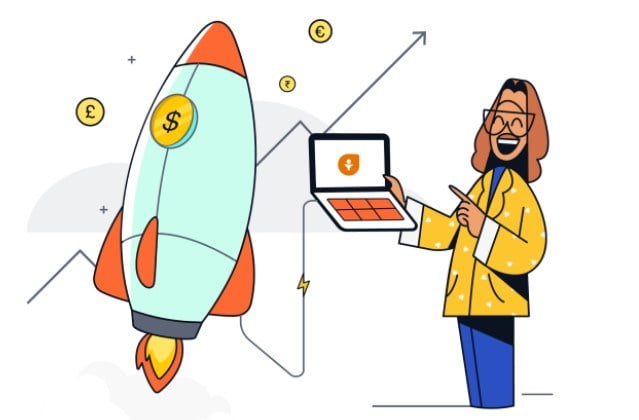 In marketing, one important that any marketer never underestimates is the sales-oriented approach.
This approach is the core of marketing and sets aims for increasing sales by using various marketing tactics.
And if you are looking for an app that can help you with this approach, then you have this.
With this tool, you can combine customer relationship management with a sales-oriented approach.
To meet the competition, it uses AI-powered lead scoring, which allows you to prioritize automatically leads.
And these leads are based on the ones that are more likely to convert. So you can achieve a conversion rate.
Additionally, this app can also automatically add extra details to your leads. This includes social and publicly listed information.
Here you can also create smart emails campaigns that are based on your lead generation.
Even you can create automatic follow-up activities and workflows which will increase the productivity of your team.
One last tool in our list is this, which is the best in all-rounder marketing activities.
This app is basically CRM software that handles leads, deals, and communication.
So you don't have to worry after employing this tool for your company.
Here you can manage leads, prioritize urgent deals, and track communication.
Also, you can automate various routine and repetitive tasks to save your team time.
You can do this task by either using the built-in features or by integrating them with other apps.
So it can easily integrate with many tools, including LiveChat, to make the communication instant and efficient.
Here you will also get reminders by which you can complete work on time.
With that, it also syncs your activities with Google Calendar and, on the basis of that, can automatically create follow–up tasks.
You will also get reporting feature that guides you on your conversion rate and how you can improve that.
These are some of the wonderful tools for marketing automation. Although these are not all the tools, you can't miss them on your team.
Conclusion
Here we have discussed some of the marketing automation tools that can help small businesses. Being low in the budget doesn't mean that you can't have great apps for you.
And these tools have proved that. For your marketing strategy, what you need is a creative brain that can make the best out of everything you have got.
Also Read: