Today companies have to deal with hundreds of employees, and if the company is one of the leading in the field, then the number sometimes can become thousands too.
Not only that, but these employees are part of various teams. That is distributed across the organization, and some of them are even working remotely.
All these employees have to maintain well for the growth of the company. But HR alone can't do all the work. Hence he needs something which will be helpful for handling all these tasks.
So here we are going to present an amazing solution to this problem. And that is HR software applications which can help the HRs in all the way they need.
Q1. What is an HR SAAS?
SAAS is the full form of "software as a service" where companies can use the HR services. HR SaaS is becoming very popular these days because of its features.
Q3. What's the meaning of SaaS?
SaaS is generally a method of software service delivery and licensing. Where the software is accessed online, and there is no need to buy and install that software on the individual device.
Q3. What are the advantages of SaaS for HR technology vendors and customers?
The foremost benefit of using SaaS for HR technology is that it is very cost-effective. And yet high in quality services and features. So in a budget, companies can afford the HR services and manage their staff.
The 26 Incredible HR Software
It is not a cup of coffee to find the best HR software, but we save you from that hard work. Here we are presenting some of the most outstanding Saas hr software that can help you.
The very first software for HR solutions in our list is this. Which has topped the ranking charts with its features. It is used for both small to middle-sized businesses.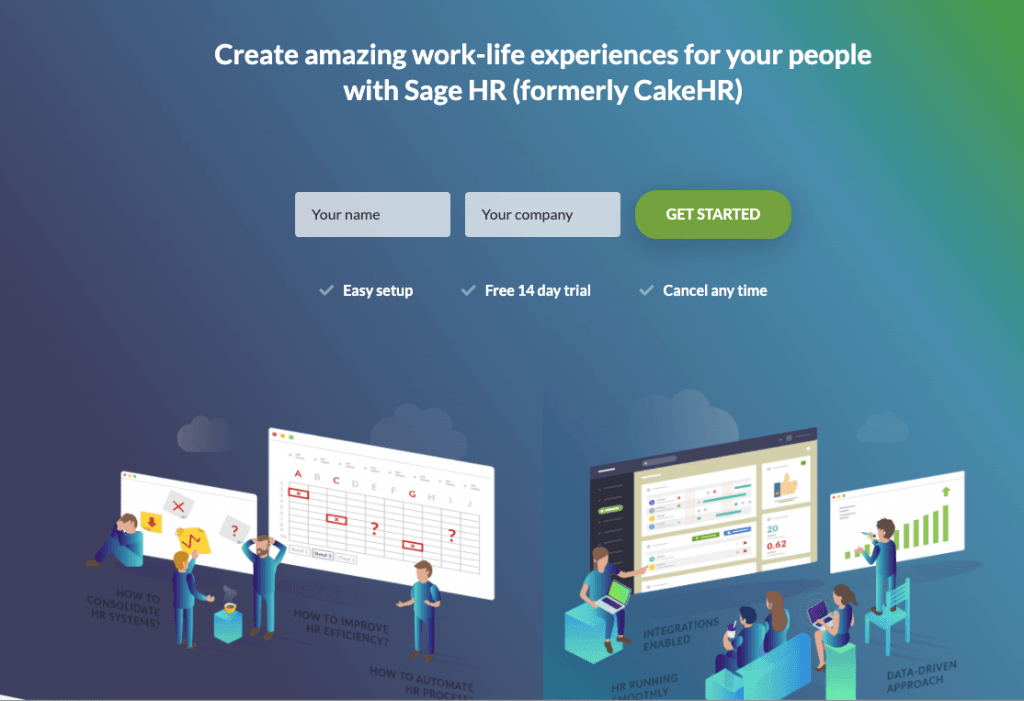 As all the SaaS services are cloud-based, so it is also cloud-based software that offers easy access.
It offers easy-to-use business management tools that will make the work smooth.
Its tools include accounting, enterprise resource planning. And payroll, payments with customer relationship management.
With the help of this software, businesses can work on attracting, managing, and retaining their workforce.
And what makes it different is that it is specially made for medium to large business sizes. So whether you have 200 employees or 2000, it can work with all.
Not only this, but its users and customers also receive continuous advice. And support to solve their business problems.
Another robust option that is tempting to choose with us is this. Which has the trust of more than 2000 companies and is used by them. Because of its popularity, it has won many awards.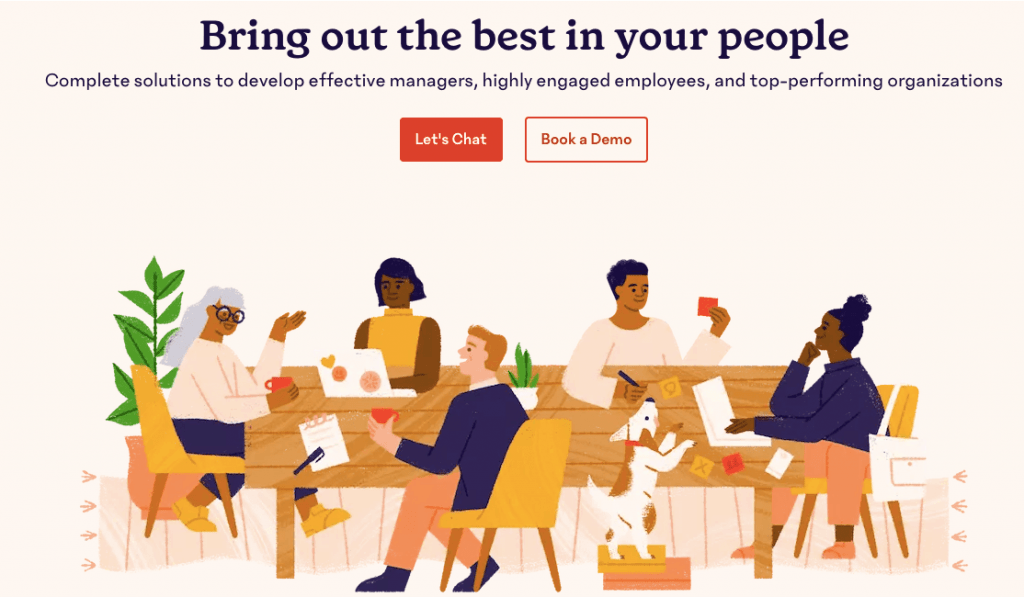 It is a leading software services provider that offers true HR services.
This application doesn't only guides on the development and employment growth but also enhances their productivity.
Some of its features are 360-degree reviews, objective tracking, recognition, 1 – on – 1s and feedbacks.
With its weekly reports manager always have the data handy. On the performance of the employees and overall department.
On the basis of these reports not only the manager can work to improve work speed and productivity. But also each employee gets a chance to enhance their selves.
As a whole, with other tasks it's performance management is one of the brilliant things to count on.
If you are looking for a solution for workforce management and human capital management, then this is for you. It has been one of the leading software services providers well known for years.

This software offers industry-centric workforce tools which are specially designed for businesses.
Not only for businesses but this software also provide services for healthcare providers. And for governmental agencies, educational institutions of all sizes.
Whether you are a new start-up or a well-established organization. This helps you by organizing your company and its employees.
In the features, we can count automated time and attendance solutions. UKG dimensions solution guides, workforce management, employee scheduling, and absence management.
With all these tools, it also offers labor activities and an analysis of the performance of the department. And individual employees so that managers can work to improve productivity.
Recruiting new employees always remains a major headache for any HR. But this software makes recruiting task a piece of cake by making it easy and simple.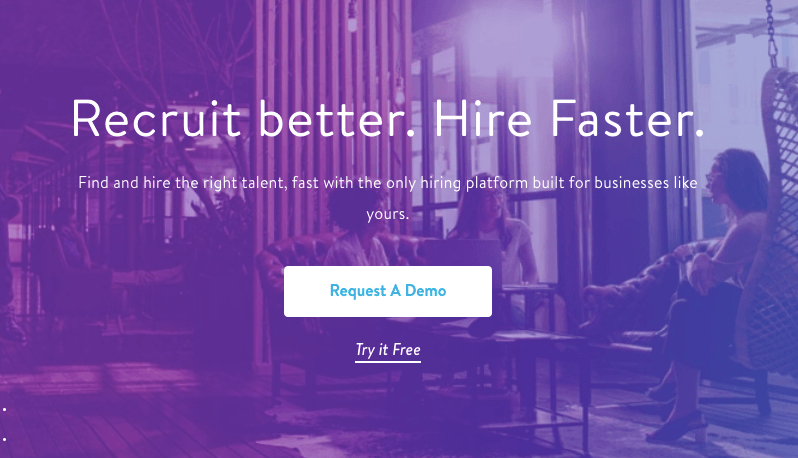 It offers a customizable recruiting platform replacing manual work. It recruits the new employees in the same way HR can do and also keeps a record of applicants.
With the help of this software, even new companies can more efficiently hire the best candidates for their companies.
For recruiting new employees, it uses candidate sourcing. And employer branding, interviews and assessments, compliance, and reporting with collaborative hiring.
This comes with unlimited jobs, and users where finding the right talent for your company only take few seconds.
Not only it recruits new people, but it also gets integrated with other HR tools so that you will get comprehensive support.
One excellent software service with outstanding performance is here. This tool wins the heart of the users because of its wide range of features.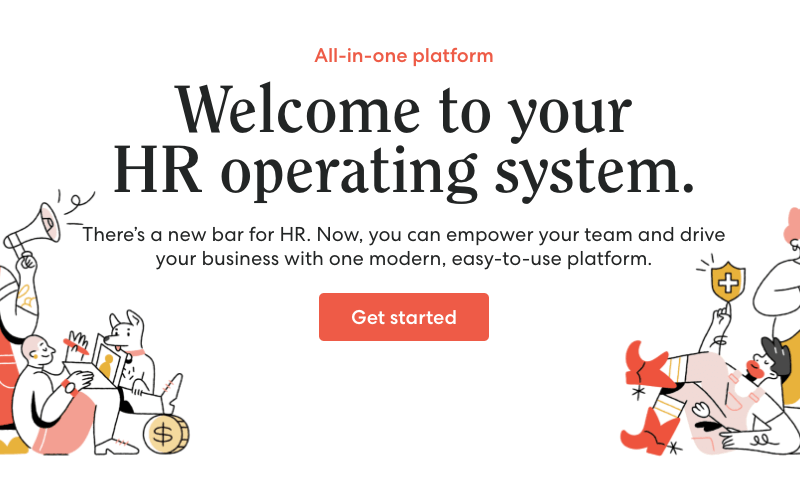 This tool is capable of handling recruiting new employees to payroll and benefits.
Here companies can recruit their employees for onboarding seamlessly. And with that can also handle the payments and benefits to employees.
Users can do all these tasks with the help of a super easy and intuitive dashboard. That keeps all the features handy, and you can manage everything effortlessly.
It also offers cloud functionality and such communication protocols. Which enables employers to manage all kinds of workforces, small to large, from any device.
All the tasks can be done in real-time by the employers or the users. So there are no worries of any sort of delays and misunderstandings.
And as it can be accessed from any device so employers can control their organization from anywhere and anytime.
If you are looking for an end–to–end human capital management system, then your wait is over. This is one of the robust solutions for managing human capital.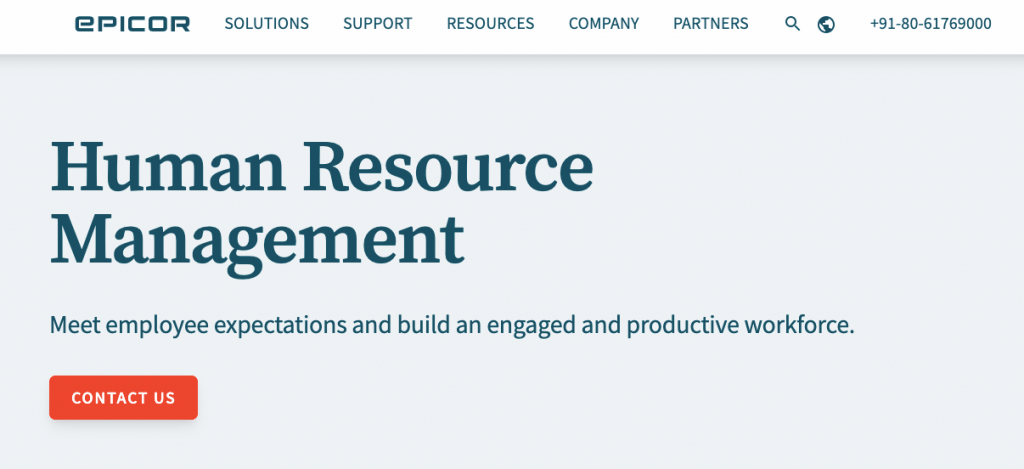 As it is the end–to–end encrypted so there is a high degree of safety and security that you can expect. And that is also one of the things employers seek to make their organization safe from external threats.
With that, it is also made for all sizes of organizations, so whatever size you have, that is not a problem with this software.
In its features, you can count recruiting, employee engagement, payroll, and analytics in the list.
It is available in the cloud as well as for on-premises. And you can customize it fully according to your needs and demands.
One of the main problems that many organizations face is their lifecycle growth. For which they have to switch software applications as their needs grow.
But this single software is capable of handling your entire lifecycle growth and can expand as your needs increase.
One software that we can't afford to miss out from the list of HR technology is this, which can streamline your employment process.
This software has the potential of managing the entire employment life cycle, starting from recruitment to retirement.
To support its employment life cycle, it has a cloud-based software solution. That is based on a core system of records maintained at a single database.
With that to handle the organization, it also has a powerful and effective collection of features. Including time and labor management, payroll, HR management, talent acquisition, and talent management.
It not only compiles the whole employment lifecycle. But also reduces labor costs, reduces compliance, and drives employee engagement.
Because of its features and functionality, it is used by all businesses of all sizes and through every industry.
So it doesn't matter that to what industry you belong to. You can use this software solution to truly contribute to the growth of your organization.
If you are a small or middle-sized business with not a huge budget to spend on HR technology, then this is only for you.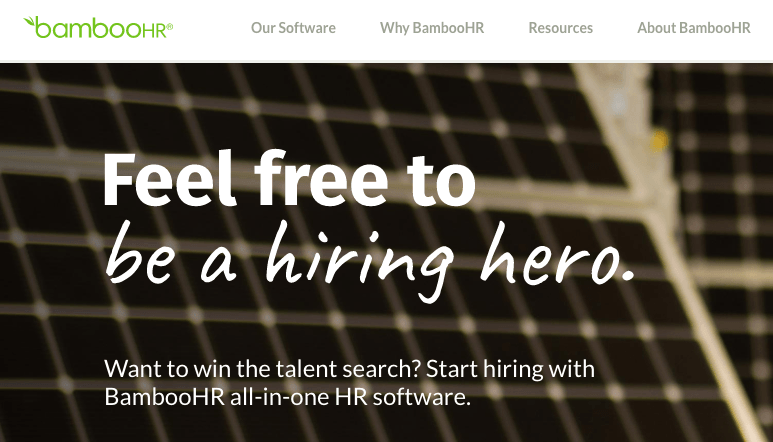 It is a leading software service provider that is specially made for small start-up and businesses with low budgets.
This software can provide users with the right strategies. That can lead to the powerful evolution of the organization from the beginning.
It has an intuitive cloud-based system that works excellently with a beautiful, elegant, and dedicated dashboard.
Also, it doesn't have a dedicated dashboard only but also a support system.
To manage the necessary employee data, it has a personalized Human Resource Information System.
That is very affordable to even small-budget businesses.
With these benefits, it also offers awesome features, including training webinars, video tutorials, white papers, and forums.
So without having a second thought, you can add this software solution to your organization.
9.      PDS
This software solution is a one-stop destination for all your needs. Whatever you need, from recruiting new employees to mind-blowing security, it offers you all.
It is a leading software service provider that manages all the tasks of HR. Starting from new recruitments to handling the employees.
This software can recruit new employees, offer benefits, time and attendance, payroll, and human resources.
For security, it has end – to – end human capital management solution. By which you can enable the organizations to reduce the time in managing the tasks.
It can efficiently streamline human capital management. And payroll activities by automating the tasks and facilitating strategic decision-making capabilities.
So with this software solution, you don't have to worry about anything related to your organization.
Not only that, but it is one of the innovative and personalized technologies that are completely customizable.
If innovation is the parameter of comparison, then nothing can beat this software. It is one of the most technically advanced solutions for HR technology that is full of unique tools.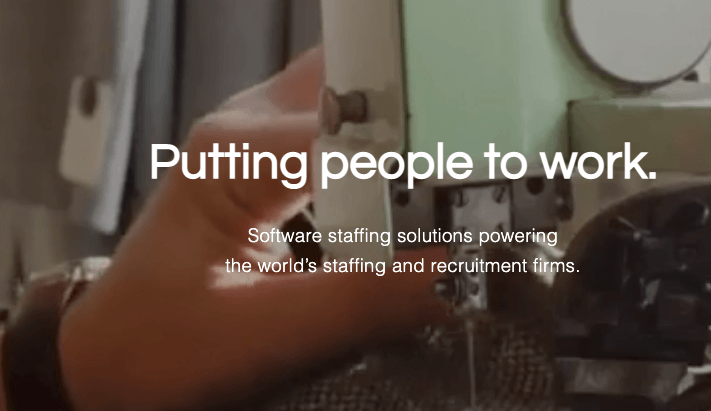 This software solution provides users with the most comprehensive and innovative platform.
That is specially designed for organizations.
Here employers have end–to–end staffing technology that recruits new employees without having any difficulties.
With this solution, businesses can chase exceptional results when it comes to growth and development.
It is a full suite of features that are used to manage the employment lifecycle.
Starting from recruiting to sales, pay and bill, time and expenses, commissions, and VMS.
In this software, employers will get an integrated package of the front office, middle office, and vendor management system.
And to make all the tasks simple and easy, it also has onboarding modules that will make it an all-inclusive platform.
If you are looking for a recruitment platform with an analysis of your company and business, then this software solution is perfect for you.

This software is analytics – oriented and comprehensive platform for recruiting new employees.
where companies can hire the best talent for themselves effectively, efficiently, and easily.
It has AI, automation, and analytics that will help you improve your recruitment process and let you hire the best candidate only.
Some of its excellent features are advanced analytics, talent acquisition suite, applicant tracking system.
And customer relationship management, intelligent messaging, employee referrals, internal mobility, onboard, and job broadcast.
To accelerate, enhance and create consistency in the applicant screening process, it has its own on-demand video screening tool.
And to get fit into the overall HR environment, it can easily integrate with other tools for applicant management, recruitment marketing, internal recruiting, for candidate engagement, to count a few.
ADP or Automatic Data Processing is an outsourcing software service that is well known worldwide for the features it offers to employers and users.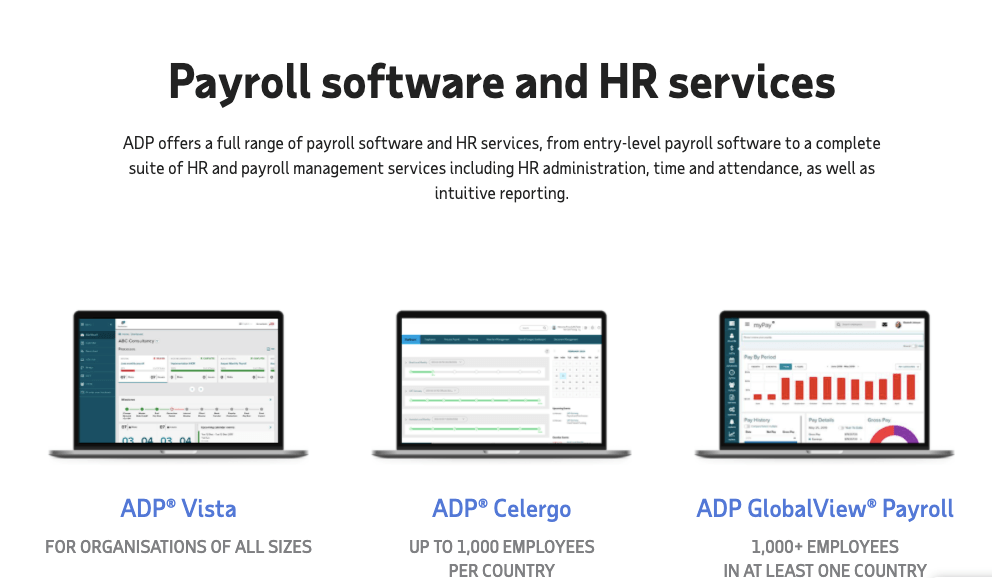 This software service is available in two segments or categories, namely employer services, and professional employer organization services.
It is the first segment, which is for employers. It offers a range of features, including benefits administration, payroll, HR management, time and attendance management, talent management, insurance, compliance services, and retirement.
So it is a complete package of tools that are specially designed for various human resource outsourcing services, and all are technology-based.
The other segment is for the professional organizations but offers almost the same features as the previous segment only difference being that the latter is used by global companies.
Apart from its segments, features, and tool, one thing that makes it stand apart in the crowd is that it can be used by any business size and in any industry.
Here whatever the size is and to whatever industry your company belongs, when you choose a segment of this software, you will get tools to activate talent, recruit, manage, pay, and retain your workforce.
This software solution is for those employers who are searching for a unified platform to carry on their business activities. It can be an all-rounder software service you can't miss.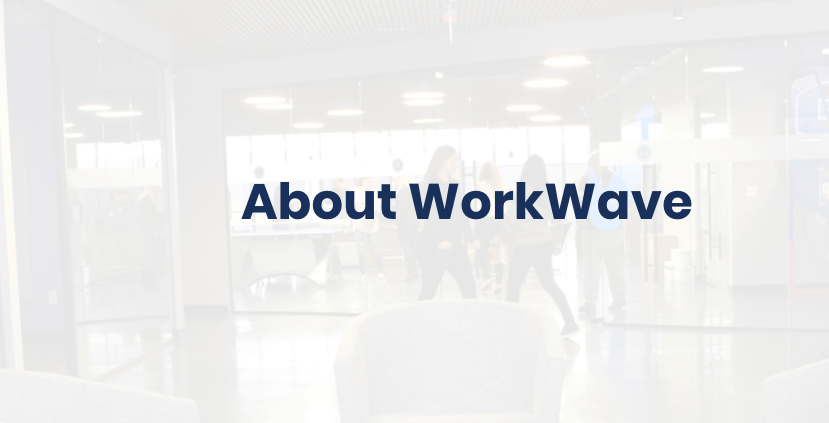 Here users and employers will get comprehensive field service management solutions which are important for several business operations.
This solution aims at driving high profitability and productivity to the companies managing their all tasks.
It is specially designed for the mobile workforce companies that need help in field services, transportation, and logistics on a daily basis.
Here employers get a full suite of integrated and cloud-based software and mobile software that help in estimating jobs, schedule, route mobile workers with servicing and billing customers.
And it does all these tasks for all size businesses whether small or large, start-up or well-established industry leader every business can use this software solution for ease of work.
Another global software solution in our list is this, which is the first choice of users distributed across the world.
This software uses end–to–end human capital solutions that are not only safe but also make the process smooth and facilitates the work.
It mainly focuses on helping employers to find, recruit and manage the best talent available.
With all services and tools, its notable services are labor market analytics, candidate sourcing, job distribution, tracking, HRIS, onboarding, compliances, and benefits administration.
So ultimately, it provides a solution for talent and manages other tasks of the organization.
There is a difference between smart work and hard work, and for a successful business, smart work becomes more important to make productivity efficient and fast.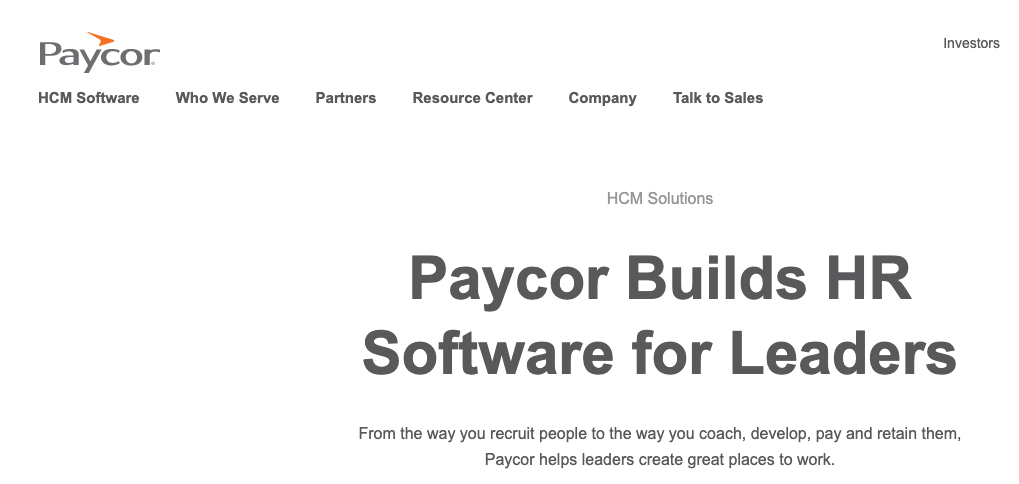 This software solution is one of the smartest options available out there, which is capable of completing all the tasks of a company.
It has a handy, easy-to-use, and intuitive dashboard that even a newbie can handle easily and manage the various tasks from a centralized location.
This is specially made for small and medium-sized businesses that are low in budget and have significant human labor to manage.
Here employers and users get HR technology, payroll tools, and timekeeping services under one roof, so they don't need to wander around for each tool.
When all the tasks can be handled from a single platform, then the business can be more efficient, effective, and productive and can make smart decisions quickly.
It uses scalable technology that streamlines all aspects of people management in an organization.
Selecting the best candidate is daunting work to do, and it becomes even more difficult when employers have to take pre-employment tests.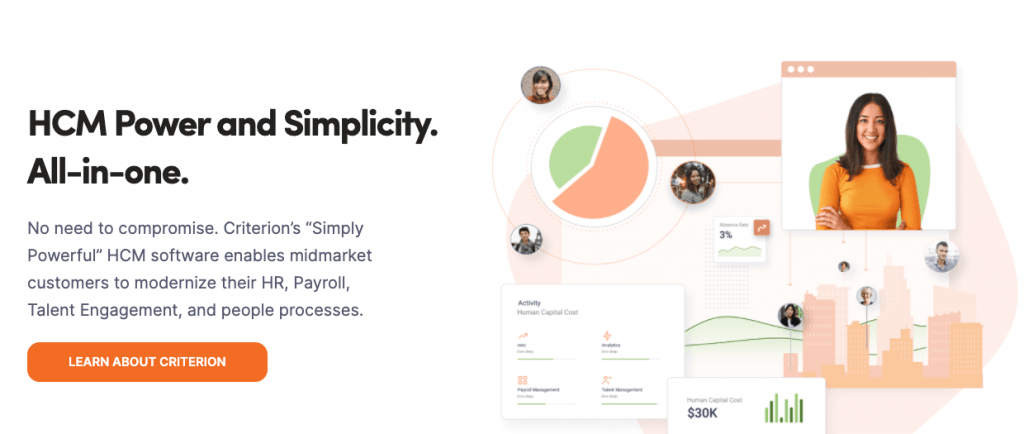 But with these software services now, employers don't need to worry about their pre-employment tests because it handles them.
This software solution is the best out there when it comes it takes tests of the candidates and sorts out them on the basis of aptitude, skills, and personality.
It offers professional assessments of the candidates that are multidimensional in nature, so only one or two but all the aspects of the candidate will be presented in the report, and companies only choose the best ones for their teams.
Here tests are offered based on various categories such as by position, by industry, and then those tests are delivered to the companies by a user–friendly dashboard.
If you want the best software services for your company that can keep your organization align and develop a healthy environment, then this is worthy of your consideration.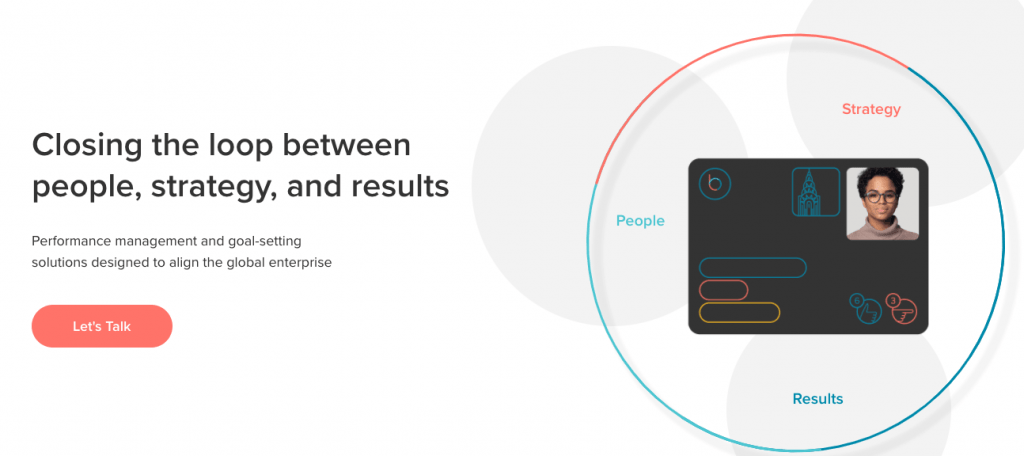 This software solution truly helps in developing and activating a company workforce for business growth.
Not only that, but it also replaces outdated annual review processes with robust and continuous performance management programs that handle your organization very well.
With the help of these programs, the manager can coordinate goal alignment, coaching, and development conversation, and with the feedbacks, he can motivate the entire workforce to increase productivity.
It closes the gap between people of an organization and helps in deriving the best strategies and results together.
Additionally, here managers will also get performance management, employee engagement, insight, and analytics tools that facilitate their work.
As you can guess from the name itself that it is one solution for all your business problems. It is one of the most secured software solutions that every company wants to keep onboard.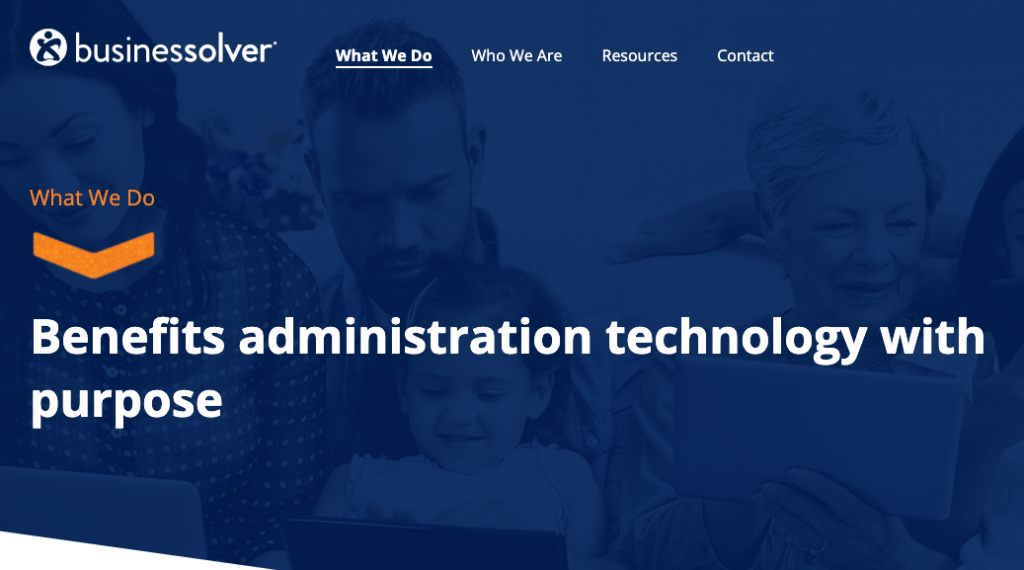 This software basically provides benefits administration technology with the help of a configurable and secure SaaS platform.
Here the entire employment lifecycle is covered, and thus it saves both the employees and the employers from the headache of using different platforms for different business activities.
It manages new hiring to job changes because of marriage and retirement with several other life events.
This software also streamlined enrolment, eligibility, reporting analytics, payroll, billing, compliances, and other administration-related tasks.
Another all-rounder software solution in our list is this, which is best for the companies that have small to middle-sized businesses.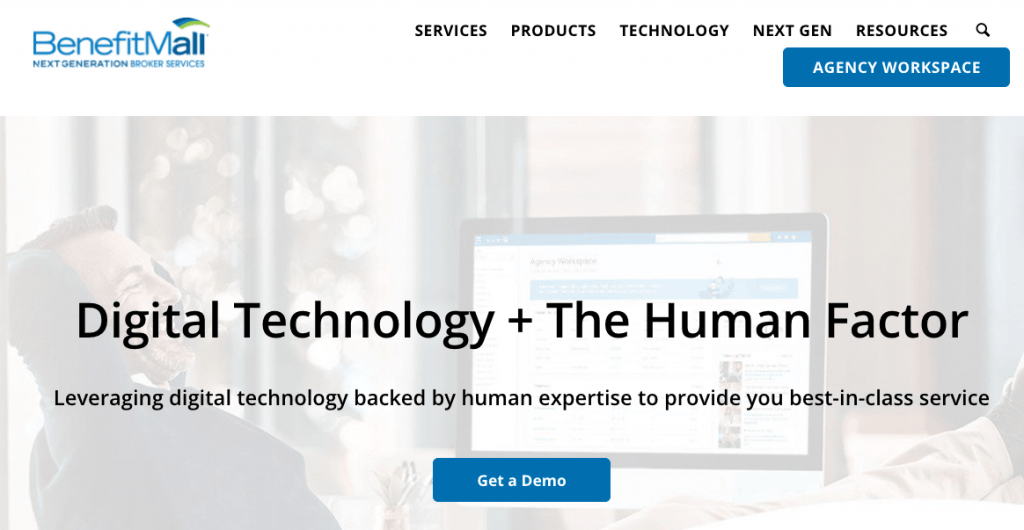 Here employers and managers get all the tools that are necessary for completing the business activities.
These include HR services, employer services, payroll, employee benefits, and other related tasks.
It is not only full of tools and features but also low in prices, and that is why ideal for small and middle-size companies.
With its tools and dedicated dashboard, it aligns the business activities and makes the workflow effortless.
Not everyone is born as a leader, but they can be trained to be a leader. And that is the principle on which this software is based.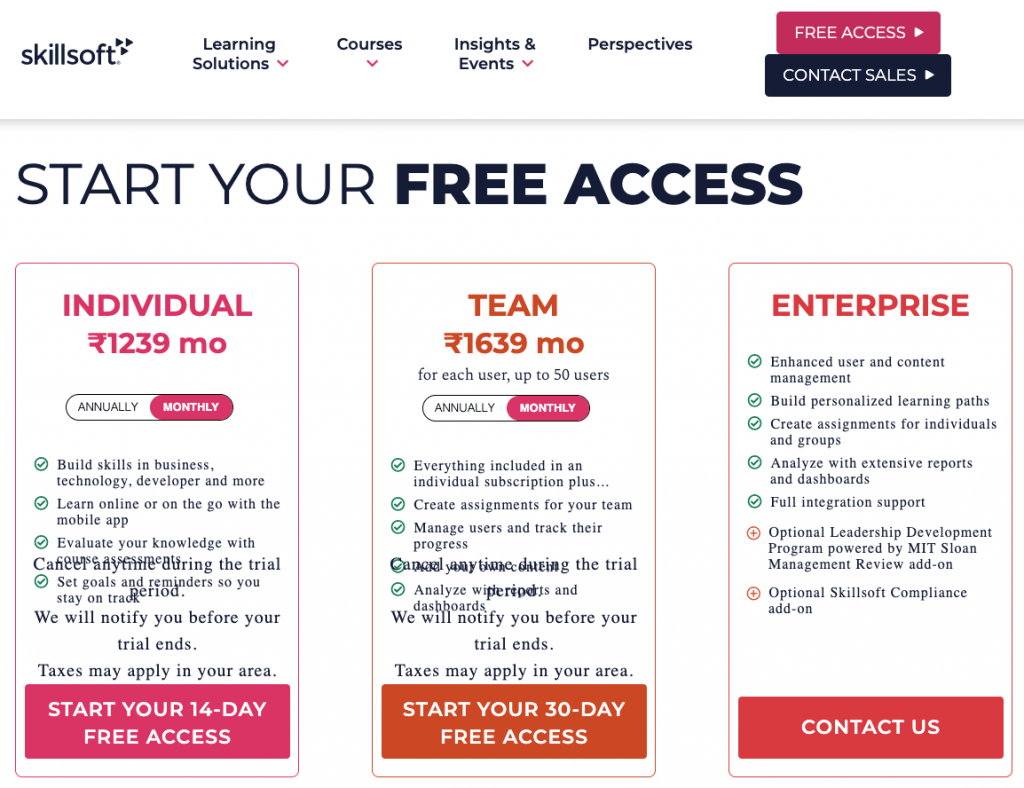 This software solution offers a comprehensive selected cloud-based learning content for a corporate field that trains the new folks to be well versed in the field.
It offers learning content on leadership development, digital transformation, business skills, technology, and developers and compliances.
The learning content includes courses, books, videos, and various other resources for imparting education.
Its intuitive design and dashboard engage the modern learners and handles learning management and talent management.
This diverse software solution is beyond any restrictions and can be used by various users. Whether you are a Microsoft user, an IBM user, or want cloud services, it offers you all.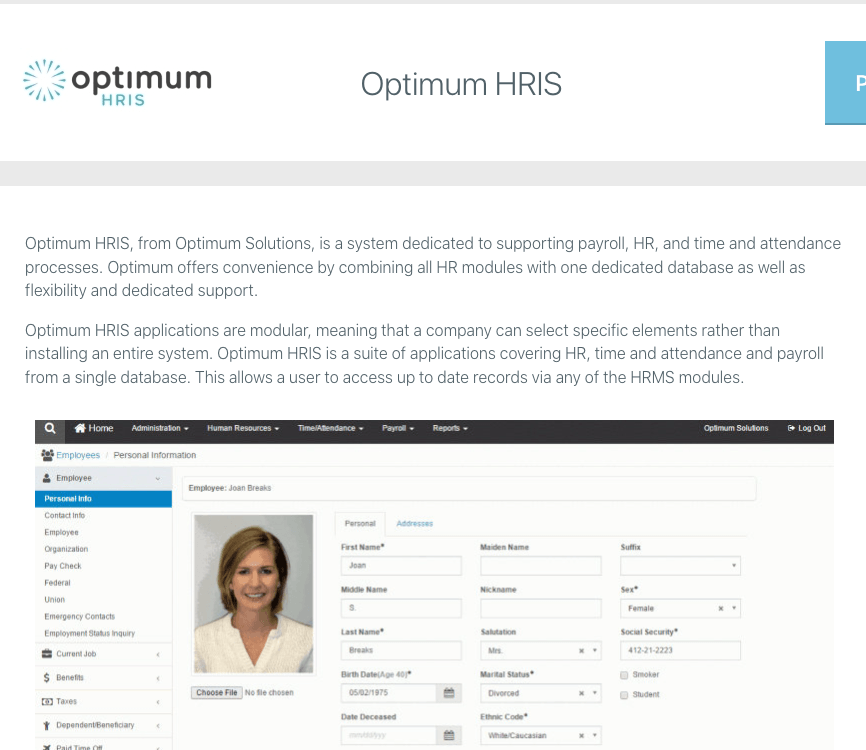 It is a developed software development company that offers all the tasks that all businesses need for growth.
This software company offers human resources, payroll, time, and attendance features for users.
With this solution, businesses can manage their payments and billing accurately and efficiently.
Not only that, but it also interfaces with several industry-specific software applications such as manufacturing, entertainment, and distribution, with many others.
This no-code software solution is for those who want to complete their business activities effortlessly and seamlessly.
It is for the employees and user onboarding and helps the managers to train the new recruits.
Here users will get in-app messages, interactive guides, and help centers with announcement modals.
With this software, managers can easily train new employees and turn them into valuable assets for the organization.
It is a technology-oriented software solution that comes with advanced tools and features.
Last but not least, software services provider with us is this, which is best for time tracking for employees.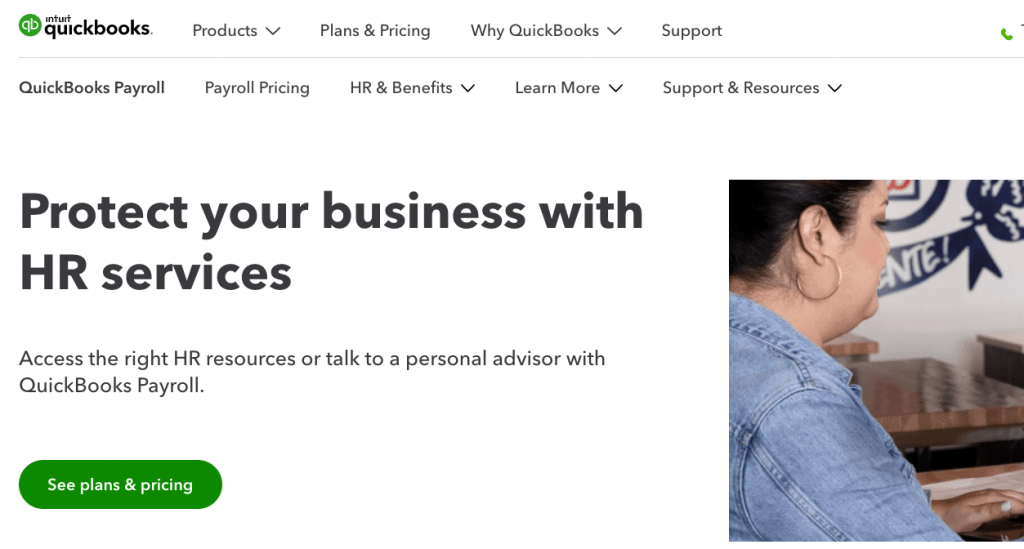 This software solution is specially designed for HR services for employees with time tracking and scheduling.
It also has self – service portal and payroll management that helps managers to tackle their work.
Here employees can simply track time in real-time from any location and complete the work on time.
It can be accessed from mobiles as well so the employees as well managers can work anytime and from anywhere.
These are some of the incredible software service providers that you can choose for your organization.
Conclusion
Business activities and tasks are not easy nuts to crack. From new hiring to payroll, time and attendance, administrative work, and whatnot, we can count on the worklist.
But with these smart software solutions, these tasks are no anymore a headache. So make wise decisions and choose smart.
Also Read: