In this marketing world, successful businesses and companies are those that communicate with their audience very well. And one way of communication is through advertisements.
Even according to recent research, attractive, creative, and informative ads can make the deal alone. That is why every company and business wants the best ad agency.
But what does ad agency needs for the best work? Well, the answer is pretty simple, that in this era of digitalization, nothing can be more useful than brilliant software.
And that is what an ad agency needs, an ad agency software.
If you want to know about the best ad agency apps, then you are at the right place. Here you will get a list of amazing applications for ad agencies.
FAQs.
Q1 What software do advertising agencies use?
There are many software applications that ad agencies use. Some of the most used apps are Wrike, FunctionFox, VOGSY, Adomik, to count a few on the list.
Q2. How do advertising agencies bill their clients?
The billing method of advertising agencies is quite simple. They charge for their services on the basis of per hour.
And for add-on services such as printing, typing, photography, and related work, they charge differently.
Q3. Which billing software is best?
There are many billing software applications available out there. Among them, some of the best are Square, Zoho Invoice, FreshBooks, and QuickBooks.
Also Read:
15 Best Software For Ad Agencies
When ad agencies have so much on their plate, all they need is software that can make their work more productive, fast, and efficient. And for that, they only want the best software available.
Here we have tried to enlist some of the incredible apps for ad agencies only. They will not only help by assisting in various tasks but also have automatic features which reduce your workload.
So here we go with our list,
The first position in our list is achieved by this software. It is well known for its ease of use and the best UI.

This app is excellent for project management. It does all the work so effortlessly and in such a simple manner that you can't believe it.
In the software, you get intuitive layouts that cut the typical management tools and bring clarification in the sequence of work.
This app is capable of managing advertising projects, including project management and resource management modules.
Not only that, but it can also collaborate with other tools for better working. Here you can attach and upload different files to cards.
Also, you can make comments, customize its functions, and mention teammates.
It offers a decent project reporting dashboard too that allows you to track abilities of progress and collect data from several boards.
This can integrate with Google Drive, Google Calendar, Gmail, Dropbox, Jira, and many other amazing apps.
The next most talented software on our list is this. It is a robust option to choose from and offers you the best integration.
This software is an all-rounder and has tools for project accounting, team collaboration, resource management, business intelligence, and project management.
It is more than just the software of an ad agency and offers various features. That includes file sharing, custom branding, real-time tracking, and email integration.
With that, it also provides time expense tracking, online payments, job costing, and invoicing.
Above all, it has an easy to handle dashboard from where you can monitor all the activities of your company.
It can easily integrate with other applications such as G Suite, Xero, Slack, Microsoft, Netsuite, Jira, and many more we can count on in the list.
What makes it unique from other software is its handling of integrated tools. You can handle all your integrated tools with a single dashboard.
If you are looking for client-oriented software for your ad agency, then it's only for you. This app is specially designed to manage client projects effortlessly.

It is capable of managing projects, processes, profitability, and people in one place right through your dashboard.
What makes it unique is its interface which holds so much potential then also it is easy and simple to use.
With that, it is completely customizable too, so different users can use the same features but according to their demands and needs.
Here users will get versatile features that can manage their projects, resources, workflow, and forecasting.
With that, users will also get time–tracking, asset management, and budget management that completes your projects efficiently.
It is very configurable, so users can customize dashboards, templates, forms, notifications, and many such things.
Because of such features, it is the first choice of the agencies including, WPP, Omnicom, and IPG.
The best software for team collaboration is here, which suits your every need. The number of your team members doesn't limit its work, and you will get all your work on time.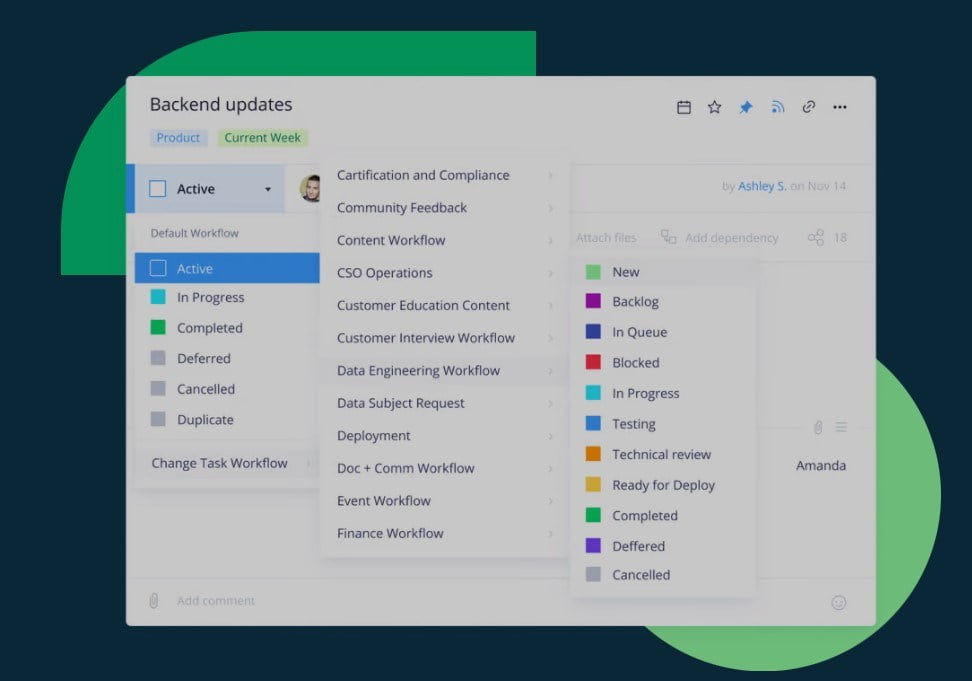 This software supports 5 to unlimited team members, so you can make your team as large as you want without worrying about team collaboration.
It knows that all the team members might not be tech experts, so for their ease, it has an intuitive dashboard and drag–and–drop features.
Here users can customize their dashboard, workflows, reports, and request forms.
It maintains the team spirit by giving every member of the team the freedom to work according to their working style and offers automation for admin tasks.
To please admins, it also has monitoring for employee capacity, resource management, and onboarding templates.
It offers more than 400 pre-built integrations that will make your work as easy as possible, including Google, Microsoft, Dropbox, and Slack.
If you want intelligence automation for your work, then your wait is over. This software will offer you automation with smart intelligence so that you can take an edge over it.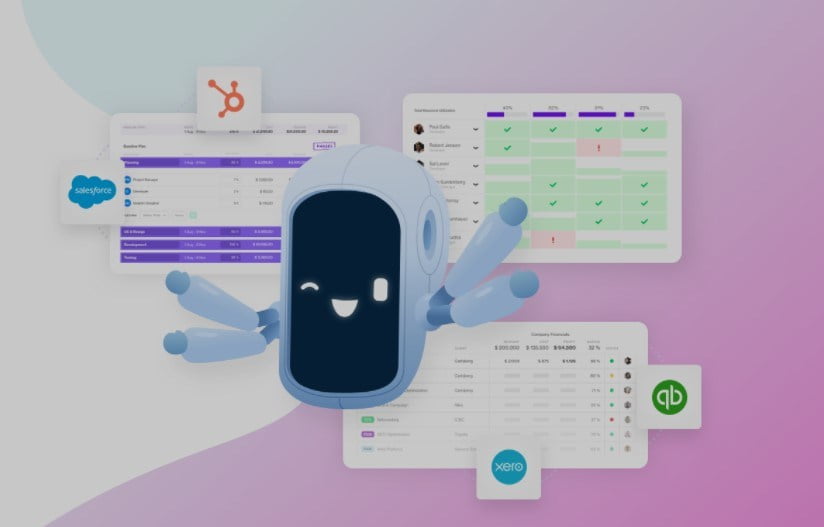 It is an application that is used all over the globe by the leading ad agencies for smart work.
This software uses intelligent automation to forecast capacity needs, so the works never stop and to predict project deliver dates.
Not only that, but with its auto-schedule, users can create project plans.
Here you have AI so you can automatically estimate tasks, assign and then optimize workload across resources, and then can set a project delivery date.
Its dashboard will give users an overview of their organizations and allow for informed adjustments.
One of its fabulous features is that users can manage projects in a retainer setup.
It can easily integrate with Google Drive, Xero, Quickbooks Online, and Salesforce.
Not only is its name cute, but it is loaded with wonderful features that can take your agency to its peak. With its features and qualities, it is worthy of your consideration.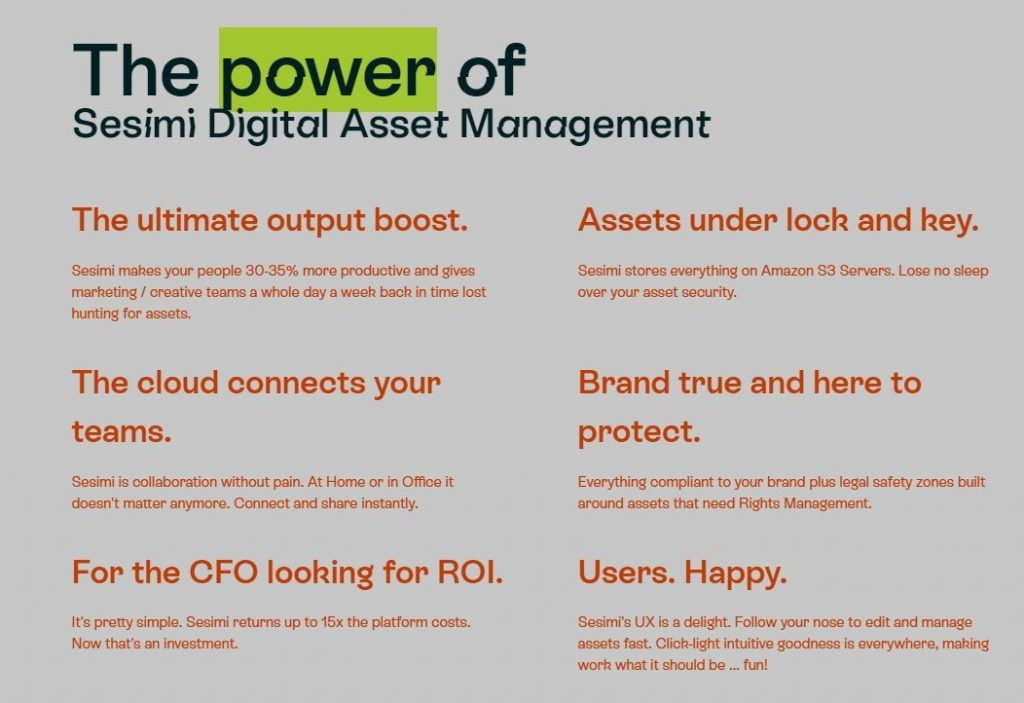 It is the best software for local area marketing and creative automation.
This is one of the sophisticated software applications for ad agencies where you can manage, track, store and tag your media files.
It is basically a digital asset management app where you get smart features for your agency.
The smart features include advanced search functions across the media storage database, brand guidelines documentation, LAM campaign creation.
And the inbuilt approval workflow, several format outputs such as video, print, and in–cloud collaborative template editing are on–board to smoothen your workflow.
With this software, you can quickly, smartly, and efficiently work on your ad campaigns and can make them the best.
Today Google is the second name for authority and credibility. And everyone believes in it blindly, so here we are with the best software for Google Workspace users.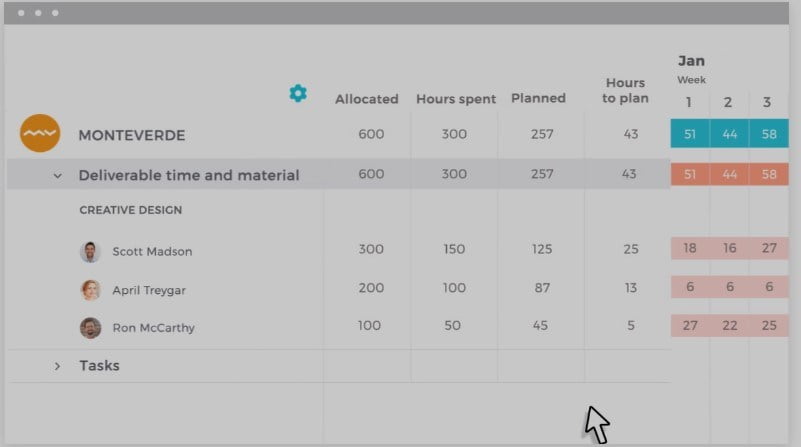 If you are a Google Workspace user and looking for the best advertising billing software, then your wait ends here.
With the help of this software, you can send accurate invoices timely, can reduce manual work by taking the help of automated billing.
Here you will get everything, from employee timesheets to approval flow and invoices so effortlessly that all tasks become a piece of cake.
To make your work seamless, it automates and streamlines your business operations, integrates with Google Workspace, and provides real-time data and collaboration.
Additionally, here you have resource planning, reporting, billing, project management, finance management, CRM, expense, and time tracking.
If you are a creative ad agency and have budding artists in your team, then this software is only for you. It is the best application for creative ad agencies and teams.
One of the great benefits of using this software is that you don't have to worry about your device.
It is a web-based software, so whether you are Mac or Windows user, working from a PC, all you need is an updated browser to work.
Here you have time tracking, project scheduling, customized project intake forms, estimating, and Gantt charts.
With these features, you will also get project scheduling, features for allocation of specific tasks, a to-do list, excellent communication throughout your team, helping in better team collaboration.
Although it is easy to use, then also a newbie can use it with the help of provided tutorials and support.
Another amazing software for ad agencies on our list is this, which is the best for scheduling advertising projects. As the name suggests, this application will reduce your workflow.
If you handle a wide variety of projects, then you really need this software for your team.
This software helps the developers, designers, freelancers, and projects managers of your team by collaborating them together in a central place where they can be monitored and reported easily.
Talking about the features, it has project management, resource management, storage space for your media files, and many others.
It easily integrates with Microsoft OneDrive, Google Drive, Box Storage, Quickbooks, KashFlow, Xero, AccountRight, and many other platforms for making your business a hit.
If you are looking for software to manage your work and keep it organized, then look no further. This app is only for you and will assist you in managing your work.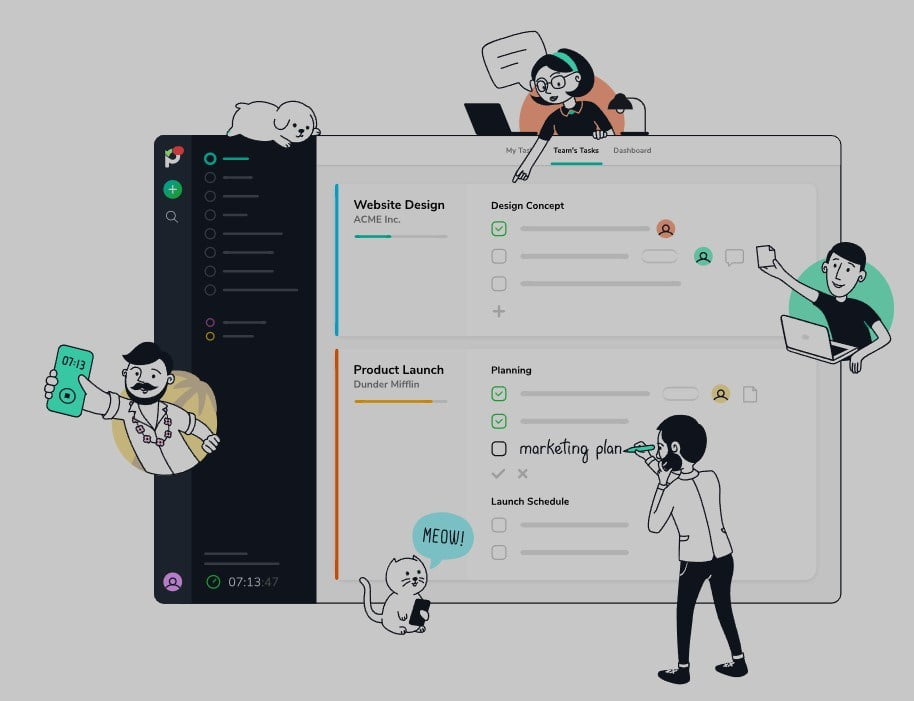 It is the best project for lifecycle management, and here you can create various tasks.
With creating them, you can also organize them on boards and then can keep track of the deadlines and the assignees too.
So basically, it helps you in streamlining your management of projects from beginning to ending.
It also helps you by administrating your work while offering you a seamless working experience.
With that, its account manager will make the onboarding process easy and reduce the learning curve for the new folks.
Here you can create initial project estimates, add and assign tasks, set up a budget, track working time, add expenses, generate reports, and share invoices with clients.
Who doesn't loves to get visualized working experience? Well, that can be the reason behind the popularity of this software.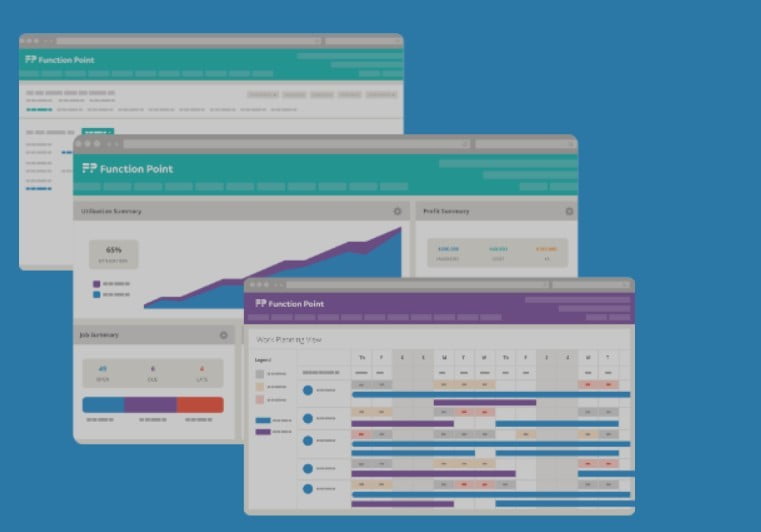 This application offers its users visualizations of superior quality to track the progress of campaigns and their success.
Also, it is brilliant for identifying tasks dependencies in the projects that will help you in completing your project on time.
What makes it the first choice of more than 9000 companies is its inclusive job dashboard that will make your project handy by identifying the dependencies with the task management tools.
It offers excellent predictability with real-time visibility and has almost all the advanced features on board.
The features it offers include task description, job description, uploading files, adding comments, and project management.
12.   Intervals
If you are searching for a one-stop destination for all your needs, then don't worry, you have this software for you. With this application, you can do all your work in no time.
This software is the best option for internal reports, reporting features for time and expense.
Here you can view all your projects with project data, budget, insights, and hours right on your dashboard.
Because of its functionalities, this software is used by the leading ad agencies, web designing and development stores, digital strategy agencies, massive IT companies.
So it has a wide field of usage, and so are its tools. Here you have project management, task management, file sharing, scheduling, resource allocation, time tracking, and client management.
With that, it also has an invoice system and can generate client reports. But what makes it the star is its feature of reporting, where you will get a complete report of your agency.
It can easily integrate with Google Drive, Slack, FreshBooks, Xero, and QuickBooks.
One of the best software for communicating with clients and the internal team is here. We all know that clear and timely communication with the teams and clients is so important.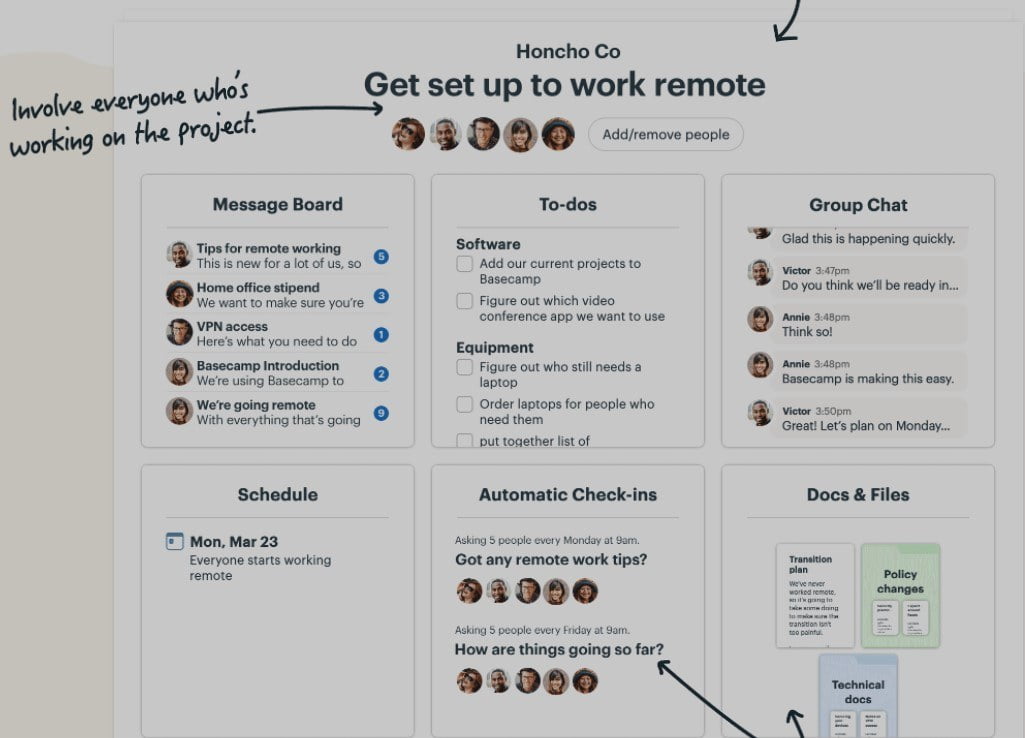 That is why this software comes with to-do lists and automatic check-ins that always notify your team members and help you in communicating with your clients.
To support its objective, it offers to–dos, message boards, docs, schedules, file storage, automatic check-in questions, and real-time group chat.
Also, you can rename your prompts and turn off those that you don't need further.
Here you will get the top-notch communication features, including internal teams and client-oriented communication tools.
It easily integrates with many third-party tools to facilitate your work, such as Toggl, Field Trip, TaskClone, CData Software, Project Buddy, Zapier, Retool, To-Do Helpers Ganttify, and many others to ease your work.
If you have marketing-oriented teams in your agency, then you can't just afford to miss this superb software out. It is one of the most powerful software applications for ad agencies.
This software is specially designed for the marketing teams who want only the best project management and workflow management.
Here you will get layouts of in-progress projects, which make your work very quick and effective.
In the inbuilt list, you will also have a deliverable list and metadata of your in-progress projects.
As a cherry on the top here, you will also get some of the best features available out there, including resource management, marketing asset management, workflow approval, and project management solutions.
To get a robust overview of your projects, here you have a real-time overview and customizable notifications and alerts.
Some more features for you are project resource templates, document approval, briefing templates, project timelines, capacity planning, resources allocation, scheduling and assigning tasks, and many more we can count on the list.
Last but not the least option in our list for an ad agency is this software which can be termed as the oldest in the field. It was started in the year 1998 and brought a revolution in the field.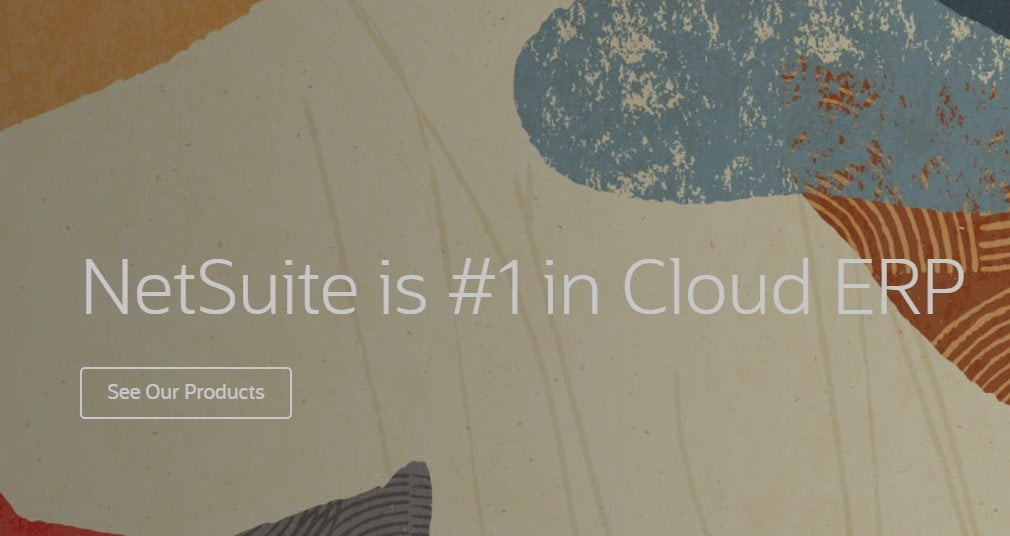 Because of its features, it is now also used across more than 100 countries all over the world, even after being established decades ago.
Here you will get all that you want from your software for your ad agency.
It offers cloud-based services so that users don't have to worry about the devices.
This software offers financial resource planning, omnichannel commerce software services, and HR software services.
In the features, you can count document management, campaign management, file sharing, task management, time tracking, project management, collaboration, to count a few in the list.
So with this application, you can communicate well with your clients and different teams across your agency.
These are some of the best advertising agency billing software that you can choose for your business.
Conclusion
Starting an advertising agency is just the beginning of your career, and if you want to fly it high, then you need more than just hard work.
What you need is smart work, which is to use digital solutions for your business and ad agency. So look nowhere and choose software applications for your ad agency.
Also Read: