A startup can be hectic if it doesn't manage well as in the beginning, it has so many tasks to do. It has to sustain its best staff, manage the finances, expand its customer base.
And above all, it has to nurture its relationship with existing customers. So for any startup, it becomes chaotic to concentrate on all these tasks at the same time.
Here CRM software comes to their rescue. CRM or customer relationship management software helps the startups to store their contacts with the list in one place.
And with that, it also helps in monitoring every step in the sales process and help in building long–term relationship with the existing customers.
FAQs
Do startups need CRM?
Yes, every startup needs CRM because it helps in the management of the sales processes. With that, it also helps in managing the tasks of the startup and building its relationship with the customers for the long-term development of the startup.
Which is bigger Salesforce or Hubspot?
Salesforce and Hubspot both are big names among the CRM software applications. While one has a bigger user base, the other has a robust mechanism to offer.
But both are very popular among startups because of their features. So we can say that both of them are great options to choose from.
20 Best CRM Software Applications For Startup
Here we will be discussing some of the best CRM for a startup that offers incredible features. Before moving forward let's summarise all the functions of a CRM so that we can choose wisely.
A CRM helps in sales pipeline management, email integration, lead management, marketing automation, and dashboard and reports. Below software applications offer all these features and a lot more.
The number one rank achiever in our list is Hubspot which is free for startup businesses and companies.
With this software, you will get detailed insight into the entire sales pipeline with helpful visual dashboards.
Startup businesses with this CRM can connect with customers using tools like live chat, email integration, and scheduling tool.
Because of these features, you can nurture their leads and then can convert those leads into customers.
As a loyal customer is one of the important assets for the startup it helps in retaining the existing customers with attracting more new customers.
This application works for both Microsoft and G Suite and integrates well with other platforms as well.
So with this application, you can increase their customer base and innovatively engage them with the business.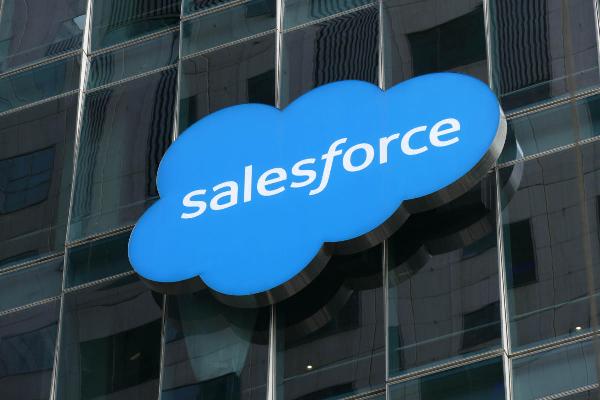 This brilliant application is for the startup that doesn't want to take the tension of scaling because it takes that.
Salesforce CRM can scale alongside the startup and always matches your pace. So you don't need to worry about your speed and growth and how your CRM matches you.
It offers many advanced features such as advanced marketing automation, contact management, and advanced account management.
Here when we talk about contact management this software will let you access the customer and their information such as key contacts and activity history.
Also, this application is very straightforward and easy to use. With its intuitive dashboard, you can focus on your startup rather than on how to manage the software.
This application has multiple login systems and you can even access it through a mobile phone app.
And in no time you can move between different modules and easily communicate and collaborate with other team members.
It is also easily integrated with other third-party applications and offers you the ease of work.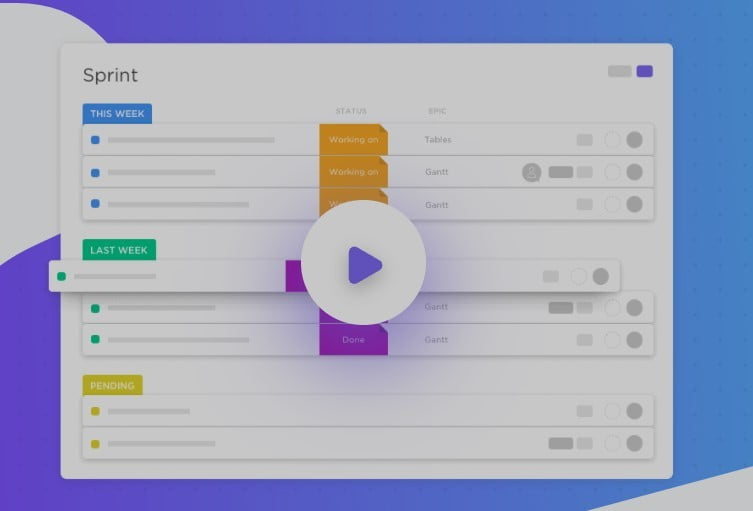 This CRM is one of the world's most popular software used by small and middle-sized startups for their sales management.
Here you can use tags to organize and simplify your accounts. And with that, you can also automatically assign the tasks for every stage of the sales pipeline.
For your relationship with the clients, it offers a geographic view of all your customers and a map view to locate them.
With this application, you can visualize your accounts for a better understanding
Here you can customize the sales pipeline in a Board, List, and Table or in any other form. You can also customize the orders and observe the customer lifetime value.
In this application, you will have complete control over who can access your workspace, so that your confidential information remains in your hands only.
With that, it offers many additional features such as reminders, custom templates, zoom integration, and workflow automation.
If you are looking for an all-rounder CRM then your wait is over with this software.
It is an all–in–one application for CRM management with many other management functions.
What makes it unique from others is its feature of gamifying. Yes, you hear it right, here you can gamify the sales process which makes the entire process exciting and quick.
In this application, you can assign different tasks to your team members and track the email campaigns for tracking your progress.
With that, you can also keep track of your milestones and stages in the sales deals.
For communicating with customers here you can use voicemail automation and a one-click calling function.
You can also automate scheduling, follow-ups, and invitations by sorting out tasks depending on the status, due date, priority, and owner.
So with all these tools you can improve your lead generation and build a long-term relationship with the customers.
One long-term CRM with us is here which lets you set long–term KPIs or the key performance indicators.
Here you can monitor and handle sales rep performance just right through your dashboard.
With this software, you can even manage a long–term customer relationship even after the closing of the deal.
You can automate many daily tasks such as mailing emails to customers, creating customer portals to engage the customers.
Also, you can automate following-ups with lead generation and get an overview of all your sales activity through your dashboards.
It also integrates with other applications and can respond to emails from Yahoo, Gmail, and Outlook just within the software.
With automation of tasks, you can focus more on your sales pipelines and lead generation.
This CRM in our list is cloud-based or SaaS CRM software which is primarily focused on building and nurturing your relationship with the customers.
With the help of a visual dashboard, you can monitor the team's progress and make custom reports based on which you can make future marketing strategies.
Here you can also set individual goals as well team goals and track the progress on different levels towards these goals.
It also offers integration with a calendar or calendar view in which you can make your to-do list and daily tasks.
You can here choose from available email templates or can create your email templates which speed up your communication with the customers.
With that, you will get more automation in different tasks which will further speed your work.
As its name is sweet so are its features which make lead generation and conversion to sales very easy and efficient.
With this CRM you can deal with marketing automation and use AI-driven predictive analytics to design your sales pipeline and execute it.
Here you will have email templates, and an overview of each and every customer and the customer interaction.
Because of this feature, you can manage the sales reps and find out when and how to reach out to the customers to increase customer engagement and sales.
It also offers a self–service portal from where your customers will get the solutions to their queries about your services and other things.
To make your marketing and lead generation super easy it provides you with the feature of identifying problem areas even before they arise.
You can do all these tasks with the intuitive dashboard which is easy to use and case study.
Additionally here you can create custom conversion forms, emails, and landing pages for the customers.
If you are looking for excellent CRM for startups then this is only for you where will get great features.
It has an inbox function where you can see all the tasks that are pending and after you have completed those tasks they will automatically remove them from the list.
With this software, you can record all your calls made to the customers and also unsend the wrong emails which you have mistakenly sent.
You can also schedule the emails which have to be sent out to the customers automatically which will reduce your workload.
It also has a leader board feature by which you can track and assess the performance of your team and work to improve that.
Also, you can launch and review zoom video calls right through this application.
This CRM is aimed at aligning the different processes in sales or lead generation to help the marketing team.
It aligns the sales, marketing, and customer support so that you can work quickly. You can also use a single source of customer data and project your teams around that.
With this software, your team member will be automatically routed to the leads.
Also here you can keep a record of the sales key performance indicators or KPIs and track your goals.
You can track all these from your dashboard and even from the Android and iOS mobile applications.
If you are looking for a CRM that manages all your communication channels then look nowhere.
This software will unify all your communication channels such as video, SMS, voice, surveys, and chat in one place.
When you combine all these communication channels with the applications used in your business then your sales team can improve the customer experience.
Here you can visually manage and track the complete sales process by using the kanban–style board.
You can also prioritize and organize deals into your custom stages in the sales pipeline and integrate with other apps like Salesforce, Outlook, and G Suite to count a few.
One CRM for all your automation-related tasks is here which eliminates your extra work.
Here you can automate your many daily tasks in the sales process and with that, you can also create monthly, weekly, and daily sales reports.
You can here schedule your appointments as well which will keep reminding you so that you can't miss any important event or meeting.
With that using this software, you can create personalized forms and tag or link them on your startup site or the landing pages.
To save your time it also has built-in written email templates which you can use for engaging customers.
Using the templates you can also automate repetitive tasks and make calls, send emails and send text messages to approach the customers.
This one CRM will combine your marketing, customer support, and sales to break down the data used in lead generation.
It is also cloud-based software so you can store your data securely and backup all your data.
With email automation, you can send personalized emails in bulk to improve customer relationships.
Here before starting a conversation with any potential customer you can check out the prospect's engagement level.
In its features we can count adding tasks, making calls from deal cards, setting up meetings, and lead scoring.
With this CRM you can improve your sales pipeline by using all the sales tactics and strategies.
As you can guess from the name itself this CRM will add a flair to your sales pipelines and will help in lead generation.
This is an intuitive software system for startups where they can automate their many tasks.
Here you can automate tracking and following up the lead generation and the data entry.
It mixes your calendar, email inbox, and phone to manage the customer relationship on the go. So you can log your emails, make phone calls, and set up a meeting from one place.
For saving your time it automatically creates contacts of the people that are in touch with you and present their information in front of you.
Here you can track your customers, send automated emails, organize your deals, and integrate with many third-party applications.
One CRM for team collaboration is here which is made with many brilliant features and tools.
Here you will get a time tracker, granular permissions, and sales automation. With that, you can also manage the sales team of your startup efficiently.
This software comes with a built-in video calling feature where you can add up to 24 participants.
It also identifies bottlenecks in your sales pipeline and sales opportunities by offering a sales funnel analysis tool.
To boost sales and engage your customers here you will have email and SMS automation which will not only reduce your work but also retain customers.
With the Gantt chart view, you can schedule and track your progress towards sales activities.
This CRM will be best for you if you use G Suite for your startup company.
It offers simple to advanced features that include intelligent recognition, automatic data entry, monitoring, and customer management.
With that here, you can seamlessly import data from all your Google applications to use them in your sales management.
For improving the team performance it offers custom routing and alerts on results of weekly pipeline progress.
To make the workload easy it has a drag and drop feature which makes it super easy to work with the software system.
One more Gmail CRM is here which is specially made for the startup and to improve their lead generation.
As it can be easily integrated with G Fit, Gmail, and other Google apps you will get both the security of Google and the working mechanism of CRM.
It automatically collects all the data about the customers and then emails them. By doing this, you can save a lot of time.
Also in this software system, you can personalize your teams and configure them. you can process data too for sales processes and to review upcoming tasks.
This CRM is made for the sales team that needs to track the leads and prospects.
Here you can customize the revenue cycle, automate marketing strategies and monitor the statistics.
With all these features you can improve the efficiency of the total sales and with this software, you can get more leads.
In this application, you can also track events and phone calls, and has live chat. It also organizes your sales operations.
This is one of the most favorite CRM software which everyone loves because of the friendly environment it offers to the sales team.
Here you will get friendly sales, contact management tools, and customer support. You can also track the web and contact activity, click and open rates, and email responses.
It can easily integrate with other third-party applications for a better experience and developing sales pipelines.
You can think of it as a simple yet robust CRM application that can handle all your sales marketing tasks.
Although it is a basic CRM solution for startups yet offers robust features to perfectly blend sales, business intelligence, and connectivity with the customers.
Here through your dashboard you can work on sales pipelines, schedule meetings, and can monitor the different viewpoints of your team.
It also allows job management with storing all the data at centralized locations so that the data can sync with your contacts.
What makes it stands apart from other CRM software is that it's social media-oriented so you can also take the help of social media to generate leads.
#20.
It is a full package of CRM tools and features that will help the startup to increase their lead generation and ultimately their sales.
Here you will get the operational instruments and interactive features for a great customer experience.
You can automate repetitive tasks here, compile detailed reports and also monitor camps.
Altogether this software will help you in monitoring your sales pipeline and improving its functioning.
These are some of the CRM for the startups that help to increase sales through driving traffic and lead generation.
Conclusion
In the world of marketing, sales have its own importance without which any startup wouldn't stand up. So for every startup CRM software is a must that helps them to engage the customers.
These software solutions will not only engage the customers but also help in retaining them and attracting new customers.
Also Read: