Video games are something that all of us have a history with. Starting from the evergreen video game Mario, Pac-Man, Donkey Kong to other ones like Counter Strike, Grand Theft Auto etc., each one has got their own dedicated fans. But what good is a record if you don't have a proof of it? Some people keep the recording as a memory others try to create a tutorial video of the game for beginners trying to learn new tactics to get ahead in the game. That's the reason people often search for Best Recording Software For Games on the internet.
There is a wide number of free recording software for games available on the internet. Some of them are completely free of cost while some premium ones are to be paid for. You just have to download the software or tool from the internet and use it for recording various games. Create your own gaming sessions as tutorial videos for the beginners. Good recorders store the entire video without compressing it so that none of the data is lost. Here is a list of some of the Best Recording Software For Games that you can easily use to record your gaming sessions:
Check out Top 10 Best Recording Software For Games in 2020: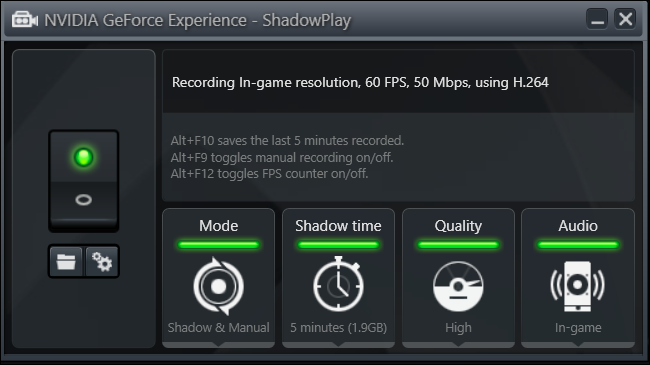 Name the feature you want in your gameplay recorder and you have got it here in Shadow Play. This free of cost gameplay recorder is much more than what you might be expecting from it. Its features are:
Instant replay and record the last 20 minutes of the gaming session
Screenshot capture and immediate share
Broadcast your game on Facebook, YouTube etc. without interfering with the gaming session.
Streamline your game
Record a video of unlimited length in manual mode
You can Direct Download Shadow Play From This Link
2. tv:
Listed among the easiest to use recording software for games, Plays.tv acts like a gamer's Instagram. You can post short video clips of your gaming sessions and on clicking on the sessions the browser will open the original video. Here are some of its salient features: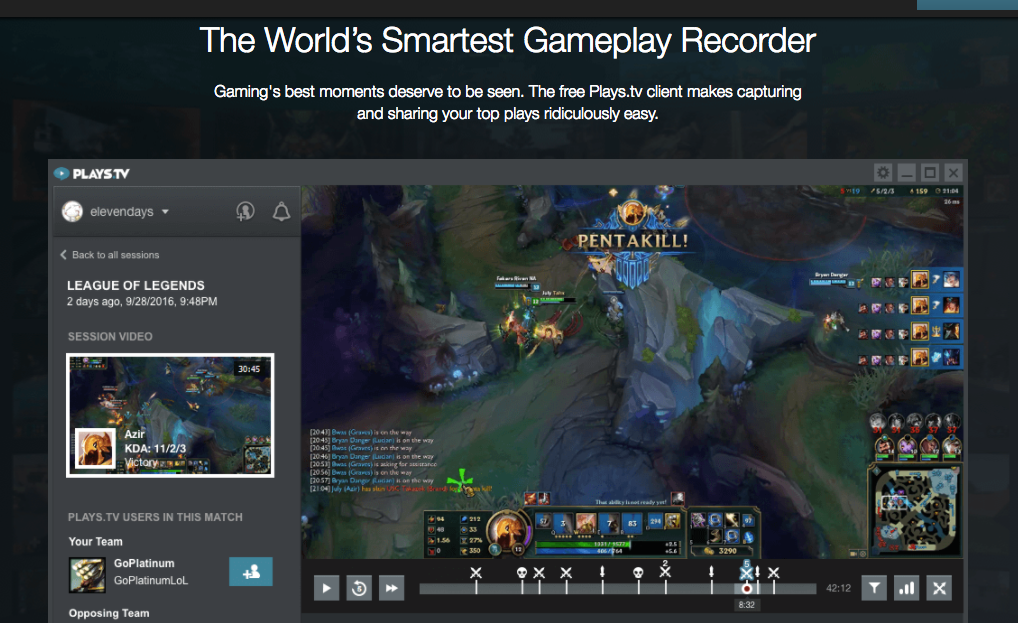 Records up to 10GB of gameplay
Records at the rate of 30 frames per second with a 720p resolution
Enable and disable automatic recording of gaming sessions
Hot key based video capture feature
You can Direct Download TV Games Recording Software From This Link
3. XSplit Gamecaster: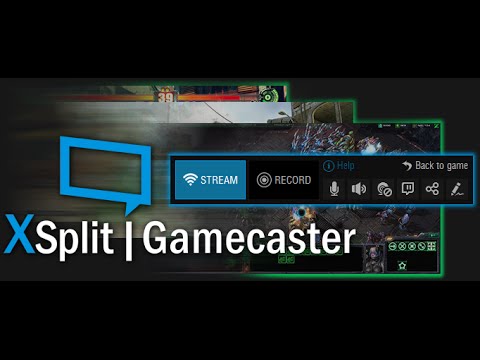 Counted among the best free recording software for games, XSplit Gamecaster is popular because of its potent online streaming features. Not just online streaming but also gameplay recording is what makes the software popular. Here are some other features of the recorder:
Easy to use
Free of cost
Robust online streaming features
Basic recording features are available in the free version
Compatible with Windows 7,8 and 10
You can Direct Download XSplit Gamecaster from This Link
4. Raptr/AMD Gaming Evolved: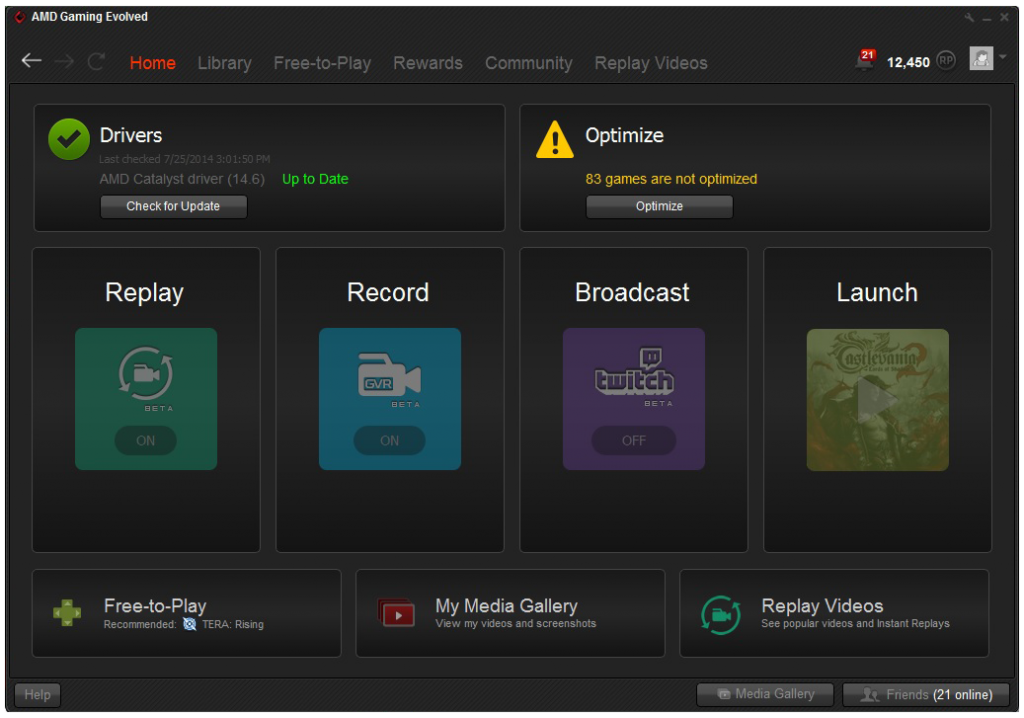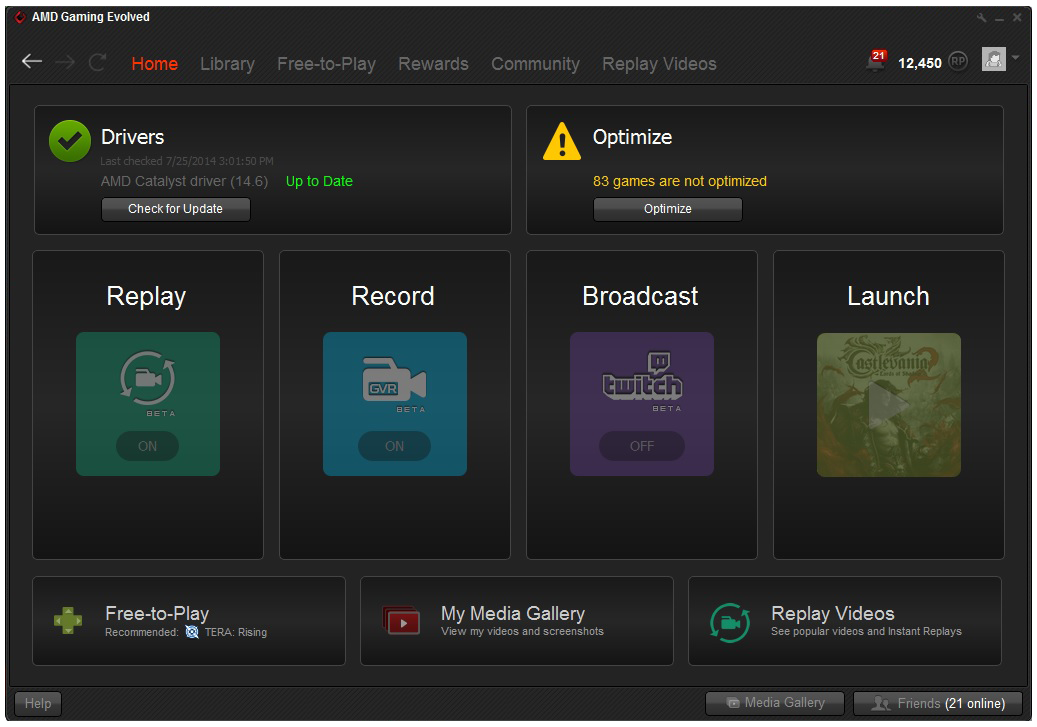 Developed by Raptr, this recording tool for gaming sessions is counted among the best ones in its genre. It works on all Windows running laptops Windows XP onwards. Here is a list of some of its features:
Appropriate settings for every PC configuration
Lightning fast speed
Free of cost
Get your own gamers community through cross game chat feature and gamers' friend list.
You can Download Raptr/AMD Gaming Evolved from This Link
5. Action!:
Record your gaming sessions in HD using this high end recorder. Easy to use yet powerful, this game recorder offers real time recording of gaming sessions in HD quality. Some of its other features are mentioned as follows: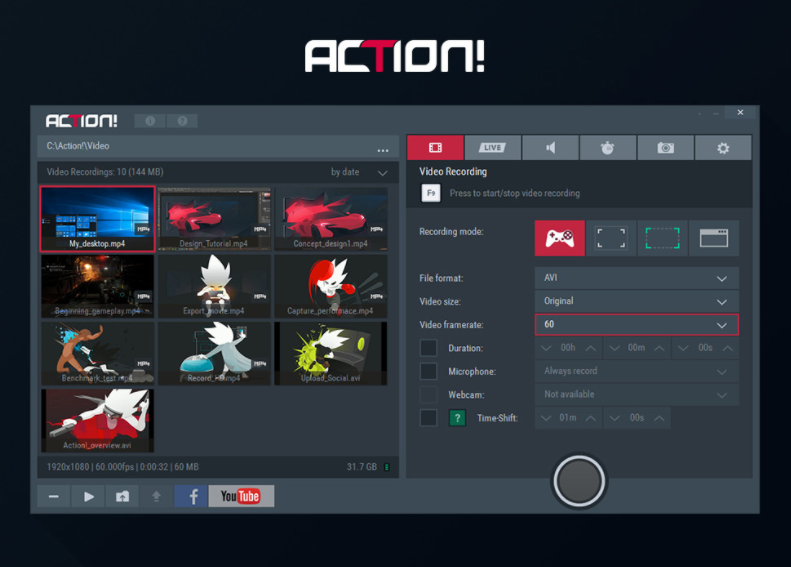 Efficient GPU utilization
Displays the average and current game framerate while playing the game.
Smooth recording
User-friendly interface
Online streaming
Various desktop activities
You can Download Action Games Recorder Software from This Link (only Trail )
6. Open Broadcaster Software:
This free of cost open source software for live streaming of gaming sessions and video recordings is a fan favorite. Light weight and efficient performance of this recorder just can't be missed. Some of the other salient features of the software are:
Themes available-light and dark
Real time video and audio capturing and mixing
Filter functionality of audio mixer suppresses noise
Easy to use interface and smooth streamlined settings.
You can Download Open Broadcaster Recording Software from This Link
7. MSI After Burner:
This particular tool is not only a recording tool for games but also a graphics card overclocking suite. Here are some of the features of the best free recording software for games: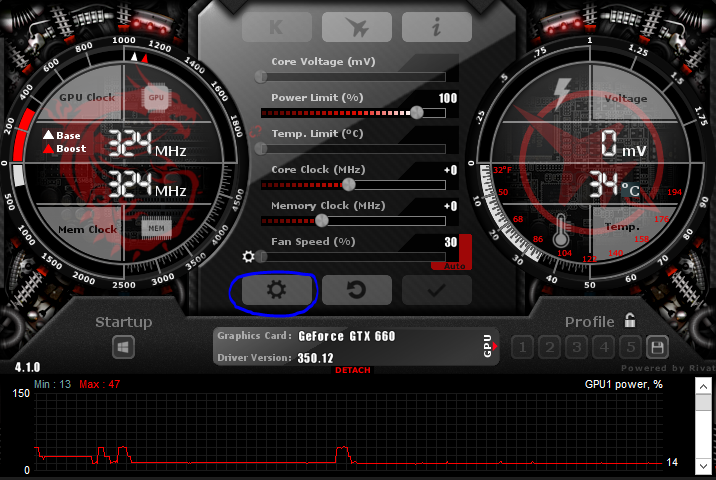 Limits the frame rates of the games
Recording video of game sessions is just a click away
Automatic game recording feature
Click on F10 to start recording
You can Download MSI After Burner from This Link
8. Bandicam:
Noted among the most advanced screen recording software for games, Bandicam also records webcam videos, PC screen and HDMI. The recorder captures the video at a very good quality with minimal compression. Some other features of the software are: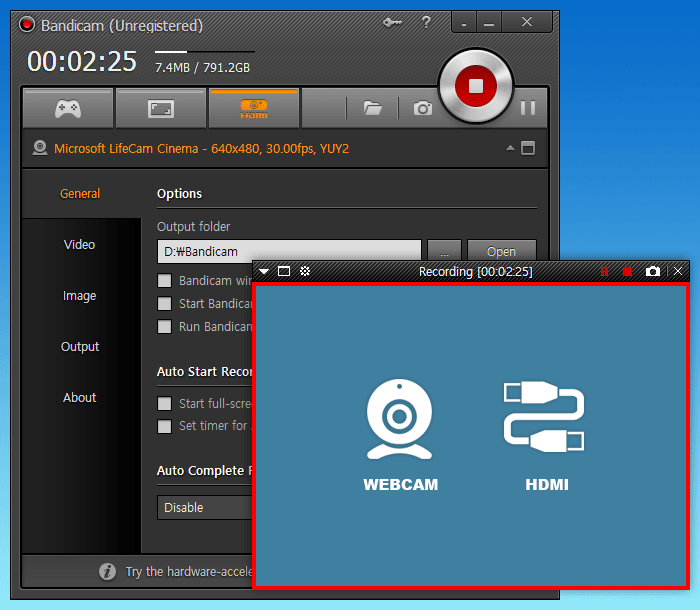 hardware accelerated h.264 encoder
Supports different images formats like JPEG, PNG and BMP
Continuous image capturing
FPS Overlay
Records in 4K Ultra resolution
Captures video at the rate of 120 frames per second
You can download Bandicam games recorder from This Link
9. Litecam:
This very gameplay recorder records games in hd quality and very fine resolution. You can record anything and everything that you are viewing with your android and windows device using this recorder. Here is a list of some of the features of the software;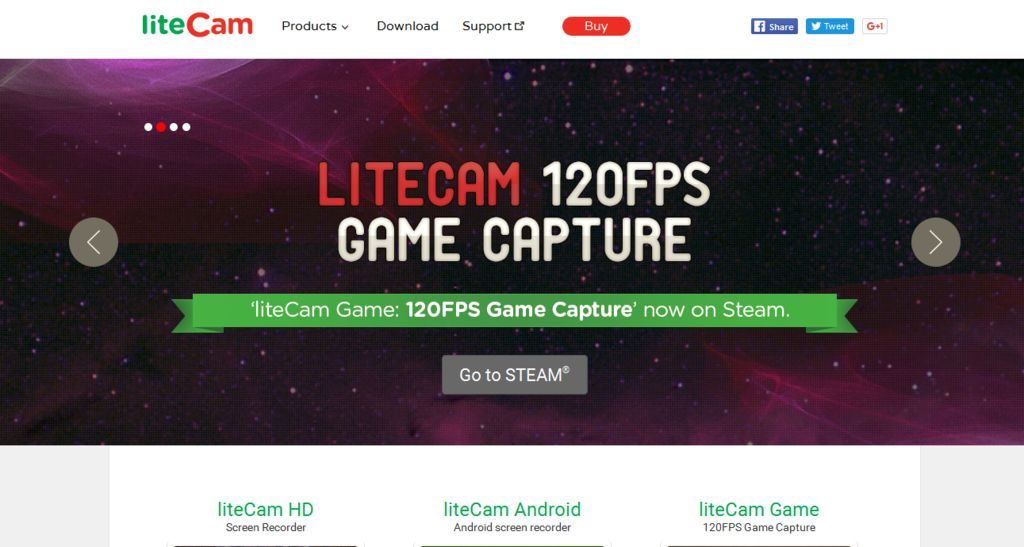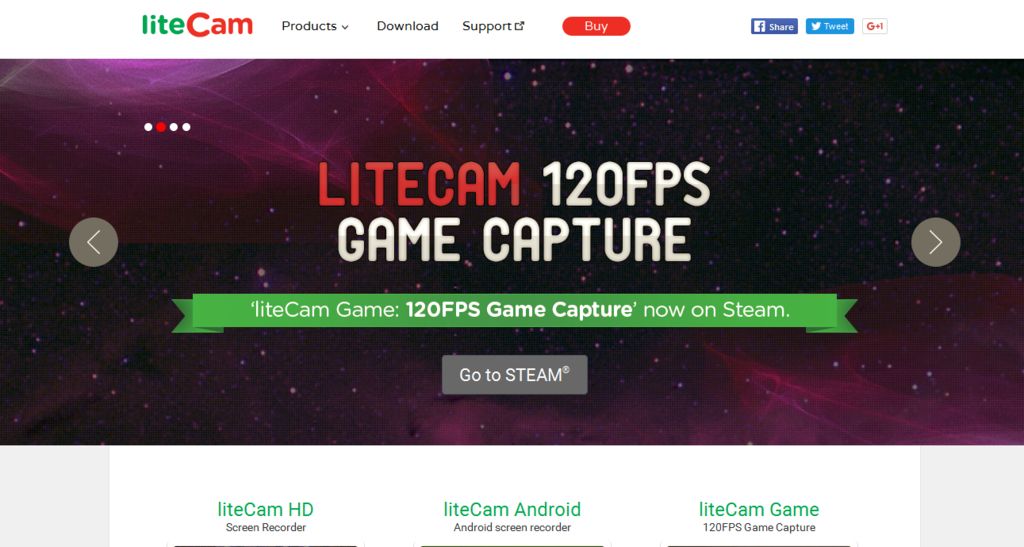 Lightweight
Higher compression rates with minimal loss in quality
Low CPU and memory usage
1080p screen recording software
Free online streaming
Reduces resource consumption
Improved speed due to H.264 encoder
You can Download Litecam Screen recording Software from This Link
10. DXtory:
Recording video and gaming sessions could not get any easier. The software acquires data directly from the memory buffer as a result of which it uses very mess space and works at a lightning fast speed. Here are some other features of the recorder: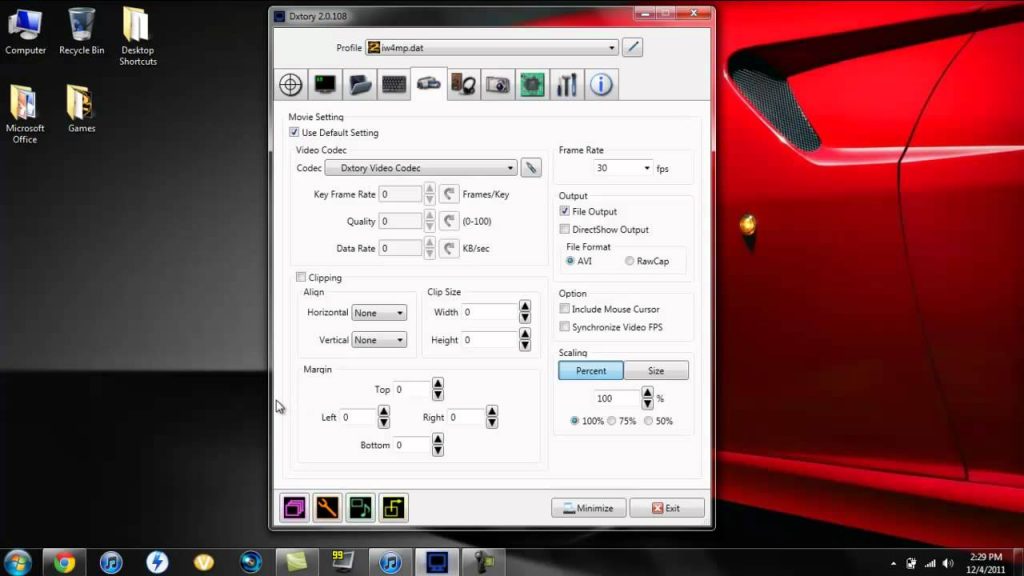 Records at the original pixel quality of the video
Improved writing speed
More than one audio sources can be recorded simultaneously
Supports numerous third party VFW Codecs
Save screenshots in various formats
You can Download DXtory from This Link
Final Conclusion:
No more worries while recording your gaming sessions! With the above-mentioned recorders you can now easily record your gaming sessions and create tutorials using them. You can then exhaust the live streaming feature of the software to release the videos online so that other can see them.
Don't Forget to Check out Game Like Skyrim for Android & GBA Emulator for PC
Also Read: