Getting a handy GoPro camera or action camera is so in the trend now. This small sized light weight wonders capture some of the most exquisite scenes that are impossible to capture with normal cameras. These cameras come into great use while cycling, mountain trekking, surfing and other adventurous activities. Due to their small size and light weight, they are very easy to carry into places where things get a bit cumbersome. But as GoPro cameras are quite expensive, people often look for the best GoPro alternatives so that they can get their desired pics clicked with a less hurting pinch to their pockets.
Here is a list of some of the best GoPro alternatives 2020 that are quite close to GoPro in terms of performance…So start recording your sports adventures and stunts on these amazing cameras:
Top 12 Best GoPro Alternatives in 2020:
1. Contour ROAM3: 
With a 4 inch cylindrical metallic body mounted on a rectangular plastic block, the Contour ROAM3 is one of the most portable action cameras of the present generation. Pushing the slider switch on top, you can turn the camera on and start recording. Here are some other features of the camera:
Supports microSD card of up to 32 GB
5 MP camera
1080p video up to 120 fps
Comes with a 8GB inbuilt memory card
270-degree rotating lens
water resistant up to 30 feet
You can Buy Contour 3
2. TomTom Bandit:
This GoPro alternative is much cheaper than the professional action cameras. The camera records various information like location, G-force, speed etc. Its most loved feature is its shake to edit feature using which you can edit your pics by just shaking the camera and upload them. Here are some other features of the camera: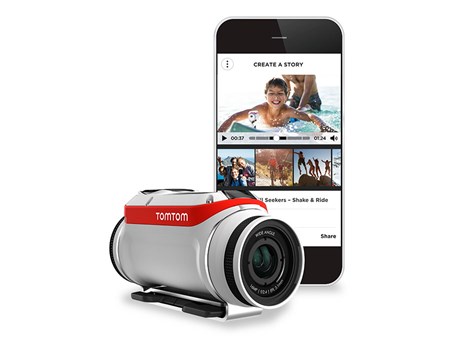 Splash proof
15fps 4K video recording facility
16Mp camera
3hrs battery life
lens swap
You can Tom Tom Bandit
3. Olfi:
This small sized action camera gives tough competition to the GoPro camera with its amazing features. It has got its own dedicated android and IOS application Some of its other salient features are as follows:
Waterproof up to 30m
High-resolution LCD screen
Head mount, bike mount, car suction cup free with camera
Built in Wi-Fi connection
Dedicated android and IOS app
You can buy Olfi
4. Drift Stealth 2:
Listed among the best alternative to GoPro, Drift Stealth 2 is well known for it mounting features. Though the camera is not waterproof, you can buy a separate case for the camera to take amazing under water shots. Some other characteristics of the app are mentioned as follows:
Slow motion videos at 720p
Captures videos in 1080p quality
Impressive 7-element lens
rotating lens
1500 mAh non-removable battery
microSD cards up to 32 GB supported
For more Information You can Visit Here.
5. Sony FDR-X1000V:
I don't think I need to talk about the brand value of Sony particularly in matters of electronic equipment. This stylish and crisp in design action camera is a stiff competitor of the GoPro action camera. Its features are as follows: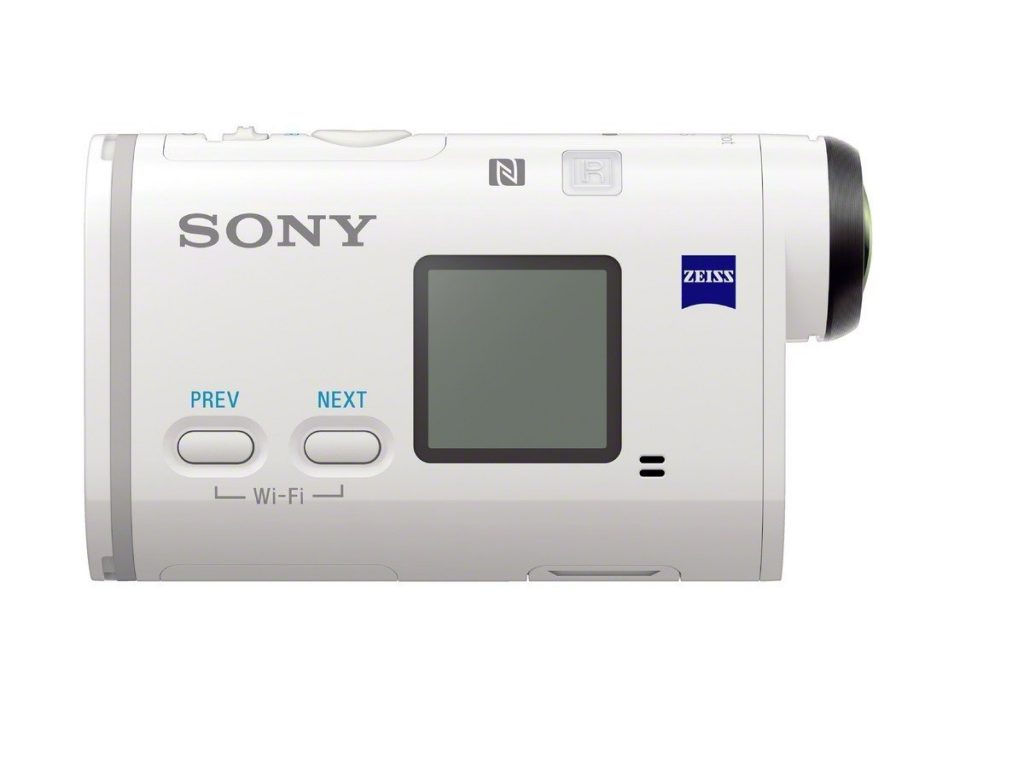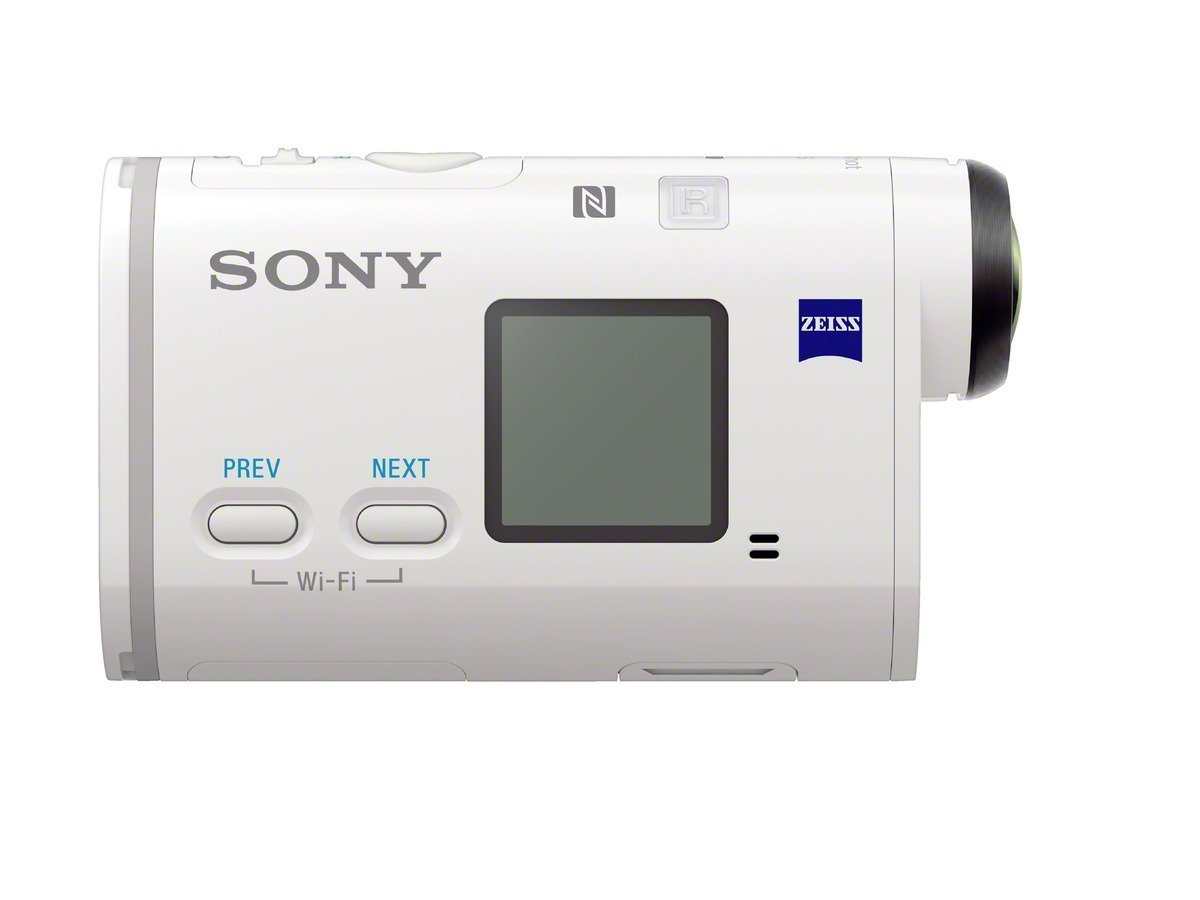 Waterproof up to 10 m
Records 720p quality videos at up to 240fps and 1080p quality videos at up to 120fps
8Mp still pic resolution
wearable wrist live view remote
4K Video quality
You can Get More information This Link.
6. ISAW Edge:
This easy to use action camera has been voted among the best GoPro alternatives owing to its much cheaper cost and high specifications. Its easy to use interface and simple and crisp design is what makes it popular. Some other features of the camera are:
120fps slow motion at 720p
4K video capture
16Mp still resolution
Light weight (just 64 kg)
Waterproof up to 40 m
Rugged build
You can Watch More info About ISAW EDGE.
7. Garmin Virb XE:
With excellent video recording quality and motion sensors installed in it, the Garmin Virb XE stands among the best GoPro alternatives. Some of the camera's other noticeable features are as follows:
Waterproof up to 50m
1080p quality video at up to 60fps
720p quality video at up to 120fps
12Mp still resolution images
2hrs battery life
You can Watch Garmin Virb XE.
8. Xiaoyi Yi Action Camera:
Listed among the most affordable alternatives to GoPro, the Xiaoyi Yi Action Camera is a stylish yet highly efficient action camera in its price range. Looks wise, it is just too good to be described in words. Some of the arresting features of the camera are: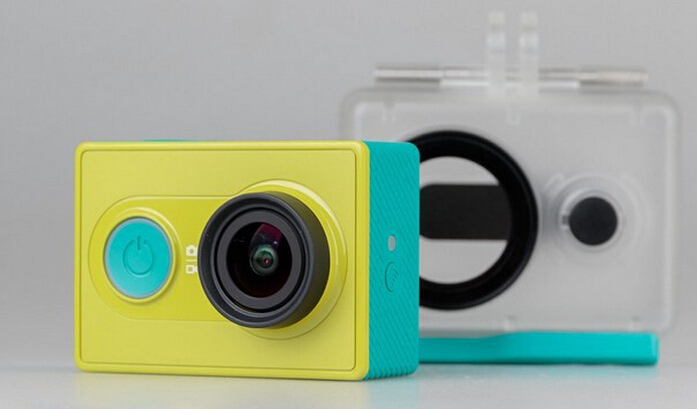 16 MP Sony camera sensor
155-degree wide-angle lens
1080p video recording at up to 120 fps
Time-lapse mode, timed videos and pics
1,010 mAh removable battery
microSD support up to 64GB
Bluetooth remote control
You can Xiaoyi Yi Action Camera.
9. Veho Muvi K-Series K2 NPNG:
This camera is one hell of a competitor of the GoPro camera because of its high-end features at a much-reduced price. Easy on the eye interface and simple yet compact design of the camera makes it a favorite among people looking for cheap action cameras Some of the striking features of the cam are as follows: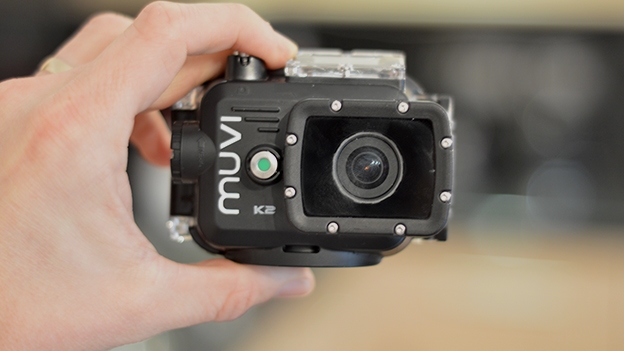 Light weight (84 kg)
1080p quality at up to 60fps
100m waterproof
Up to 4 hrs battery life
16Mp still resolution
720p quality at up to 120fps
You can Get Complete info about Veho Muvi K-Series K2 NPNG on This Link.
10. GoPro Hero4 Session:
One of the best GoPro alternatives, this camera has got a box shape and standard GoPro design. The camera has a perfect cube shape which makes it easy to mount from any direction. Some of the salient features of the camera are:
Up to 10 m waterproof
8Mp still resolution
5-2hrs battery life
720p at up to 100fps
1080p at up to 60fps
Light weight (74g)
Check out Complete info about Go Pro Hero 4 on This Link.
11. Sony AS20:
Yet another Sony product that lands among the best GoPro alternatives is Sony AS20. Sony is well known for its high end features and this camera certainly lives up to the speculations. Some of its features are: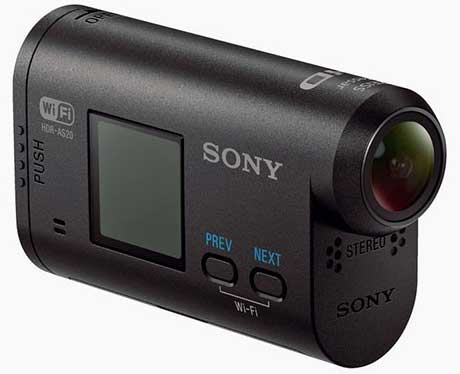 1 MP Exmor R sensor
Zeiss 170-degree lens
SteadyShot image stabilization
1080p at up to 120 fps
Read Complete Information about Sony AS20  Click Here
12. Polaroid Cube+:
My…My…! This action camera's look is just too good to be expressed in words. But don't just get swayed away by its looks; its features are equally rewarding too:
8 MP camera
wide-angle 124-degree lens
record videos in 1440p
waterproof up to 30 ft
The above-mentioned GoPro alternatives will give you some of the best images at challenging situations. So get going guy
Also Read: