USB Flash Drives are the most popular for transferring files between computers, carrying digital data, or storing the data. USB flash drives are portable, convenient and reliable. But, sometimes it can be easily get lost or gets damaged. If it is lost, it is not good as all our data which is stored in the USB also get lost. So, to solve this problem there many encryptions tools available which secure USB Flash Drive. All these USB Encryption Software are free of cost and helps you to secure your Flash Drive. Below, we will show you which are the USB Encryption Software which will help you to secure your USB.
Before we get into details, first let us see the meaning of Encryption.
What is Encryption?
For new users, there is a question "What is the meaning of Encryption"? Encryption is the process of converting information or data into a code, especially to prevent unauthorized access. Normally, most of the encryption software uses passwords or key files to encrypt and decrypt the files. So, encryption is the most useful ways to get the data security.
Best USB Encryption Software
1. VeraCrypt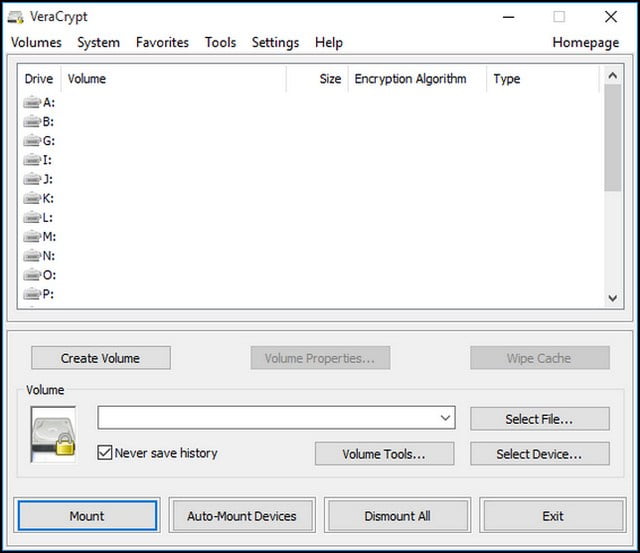 VeraCrypt is the main encryption tool. It works by creating a password to protect the disk volumes, which are encrypted with the encryption algorithms like Twofish, Serpent, AES. And it also allows you to secure the encrypted volumes through the use of passwords and key files.
Also Read:
Just plug in the USB Flash drive and follow the steps which are mentioned. You can encrypt all the file or can create an encrypted volume of a size on the flash drive. The USB flash drive will be encrypted and be accessed by mounting it via VeraCrypt. If you want a good USB encryption software then this is the best software to use.
2. Rohos Disk Encryption
Rohos Disk Encryption has a very simple user interface which makes easy to encrypt the USB drive in just a few clicks. This software uses AES-256 bit algorithm and also supports on-the-fly encryption. This encryption software comes bundled with Rohos Disk Browser utility which allows you to read and write the data to encrypt the USB drive on the guest operating system. You can also hide folder or any other app directly on your USB drive. When you encrypt the USB drive, you can create a restoration disk which allows you to recover the data.
3. Gilisoft USB Stick Encryption
This tool enables you to encrypt the USB flash drive, it handles all the problems very easily. Gilisoft USB Encryption is easy to use for USB security which supports the portable external drive and can be divided into two parts after encryption.
If you need no-fuss USB encryption software which does not have many options, then go for Gilisoft USB ENcryption. There are a few disadvantages of this software like for the free trial you can use 10 times and an annoying nag screen.
4. LaCie Private-Public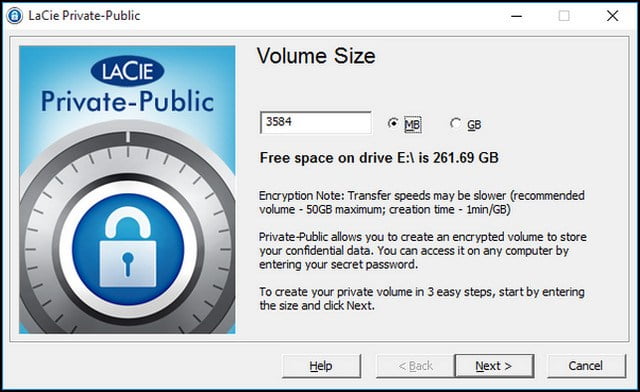 This is the best software tool available for Windows, Mac OS platform. It is a USB encryption tool which also uses the AES-256 algorithm to encrypt all your old files, folders, and drives. The best thing about this software tool is that you don't need to install it on your computer. You just need to copy it to the USB Drive and you can start encrypting.
5. USB Safeguard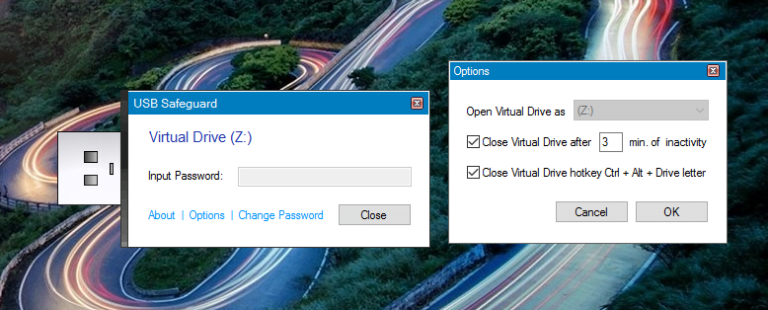 Just like all other software mentioned in the list, USB Safeguard also uses AES 256 bits keys algorithm. It is a portable software which allows you to protect your private files with a password.
Also Read:
6. Kakasoft USB Security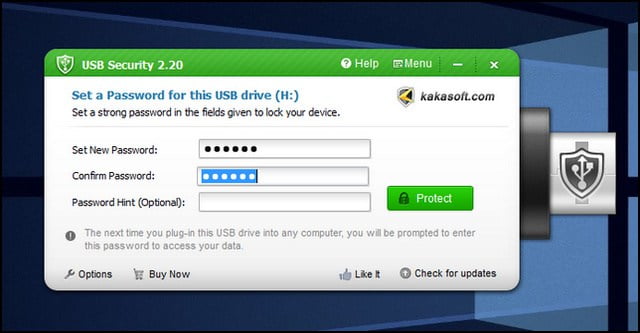 Kakasoft USB security protects your information in USB drives with the strong encryption technique. Almost all the USB protection software is good but they require you to set up and configure the software to work properly. However, if you don't want to do all this setting then choose Kakasoft USB security. This software encrypts and protects your data with three clicks only. It is not like other software in the list, Kakasoft USB security will be installed directly on your drive to encrypt and protect all your data. Once the encryption process is done, it will automatically prompt the password when you plug-in the USB drive in any system. It is very simple to use.
7. AxCrypt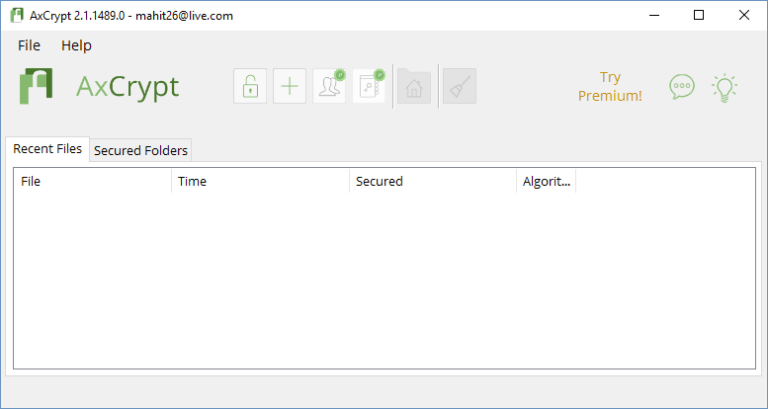 AxCrypt software is completely free of cost. You must check out this software as it is open source and GNU GPL licensed tool. This tool is very simple, efficient, and intuitive. The integration with the Windows shell is the best part of this tool. You can easily encrypt the USB drive by just right-click and then select the option "AxCrypt". There is another feature of this software which is very interesting is the timed execution. You can lock the file for a set period of time and it will automatically unlock. The program supports 128-bit AES encryption.
The sad thing is that AxCrypt is available only for Windows.
8. BitLocker inbuilt in Window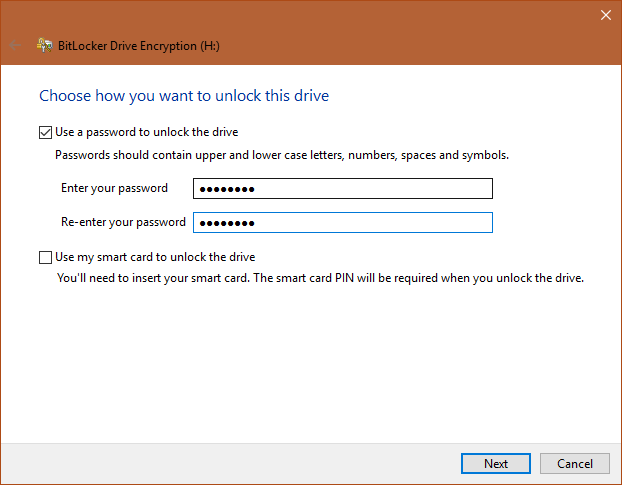 BitLocker is the best way to secure any USB drive in Windows. The inbuilt tool of the windows will secure your external drives. This software is already built in the few versions of Windows, it is an extremely handy encryption which allows you to easily secure the data which is stored on your USB drive. It can configure within no seconds.
Also Read:
By using the BitLocker Drive Encryption, USB flash drives are encrypted with the algorithm AES 256. And, if you forget the unlocking password, it can be recovered through automatically generated recovery key, which can be saved to a file or to your Microsoft account.
9. 7-Zip
This is a free software with open source. Most parts of the code is under GNU LGPL license. And few codes are under BSD 3-clause license. For some parts of the code is unRAR license restriction. 7 Zip tool can be used on any computer, even in a commercial organization. This tool is free of cost so no need to pay anything and don't need to register also.
10. Secur Stick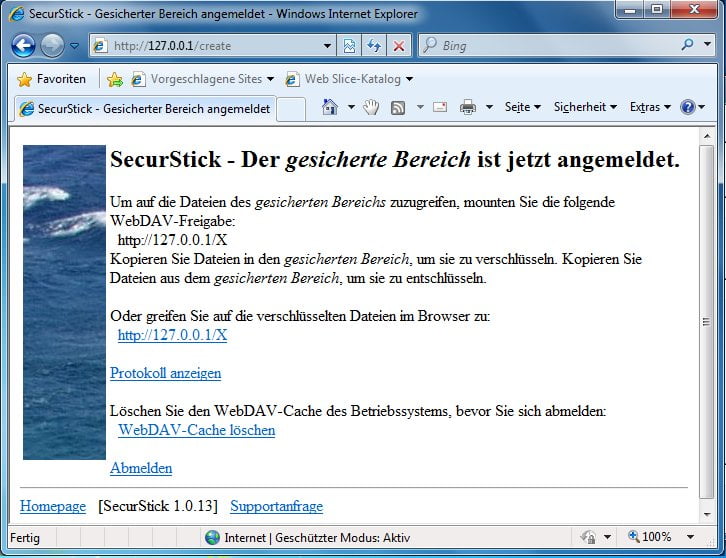 Another best option for encryption software is SecurStick. It provides 256-bit AES encryption to protect the data which is stored on a USB drive. SecurStick is a portable encryption thing so it does not require any administrator to run the app. This software is available for Windows 7, Windows Vista, Windows XP, Windows 10 OS. It Supports different languages like English, Italian, and German.
Also Read:
11. Cryptainer LE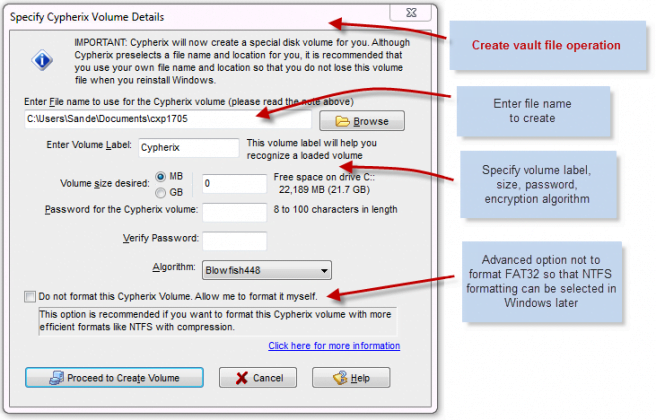 Cryptainer LE is a free encryption software which protects the data of any Windows PC, Laptop, Desktop, Hard Disk, Memory Stick, USB Flash Drive. It allows you to protect your password and secure the file or folder on any media like CD ROM's, Flash Drives, and removable drives.
12. StorageCrypt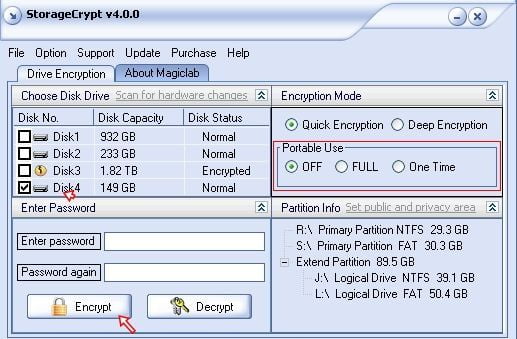 StorageCrypt software is another best and cool tool which allows you to crypt the USB drive. This tool allows the encryption with the best and this is impossible to crack. So, you better try out this tool.
13. GNU Privacy Guard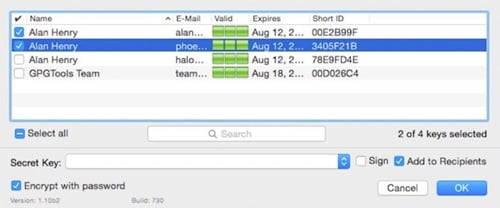 This is a well-known tool which lets you to encrypt the USB drive with the encryption. While using this GNU Privacy Guard you can protect the drive with the best way which you need to secure the data.
CONCLUSION
So, these are the top best Encryption Software list. With the help of these tools, you can easily secure your USB Encryption drive with your password and get it secured from any other access. We, hope you liked this article and was helpful for you. Stay tuned to us for more and latest update.
Also Read: