One of the most popular and favorite game for kids and also for adults is GTA. GTA Grand Theft Auto game is very famous and most played game by the kids. The most popular version of this game is GTA Vice City. Almost every kid plays the game Vice City. GTA games are the popular computer game which is played on PC and is also available for Android. However, the game is available for Android users on Google Store but it is not free. You need to pay some price to play Games Like GTA Vice City on your android device. 
So, if you want to play games like GTA Games for free on your Android Devices then here we have a list of best Android Games which are similar to GTA. Check out the list and choose any game to play on your Android Device for free. GTA games are developed and published by Rockstar Games.
10 Best Games Like GTA Vice City!
1. Payback 2 – The Battle Sandbox
Payback 2 game is available for both Android and iOS users. It is the completely free android game similar to San Andreas. Payback 2 game has everything in it from tank battles to helicopter races to gang battles.
Features of the game:
There are fifty campaign events with street brawls, rocket car race, and more.
Play the latest new events, daily, hourly and weekly challenges.
Battle with friends as there are a million players online with the multiplayer.
In Custom Mode make your own events by using any combination of games cities.
2. Gangstar Vegas – mafia game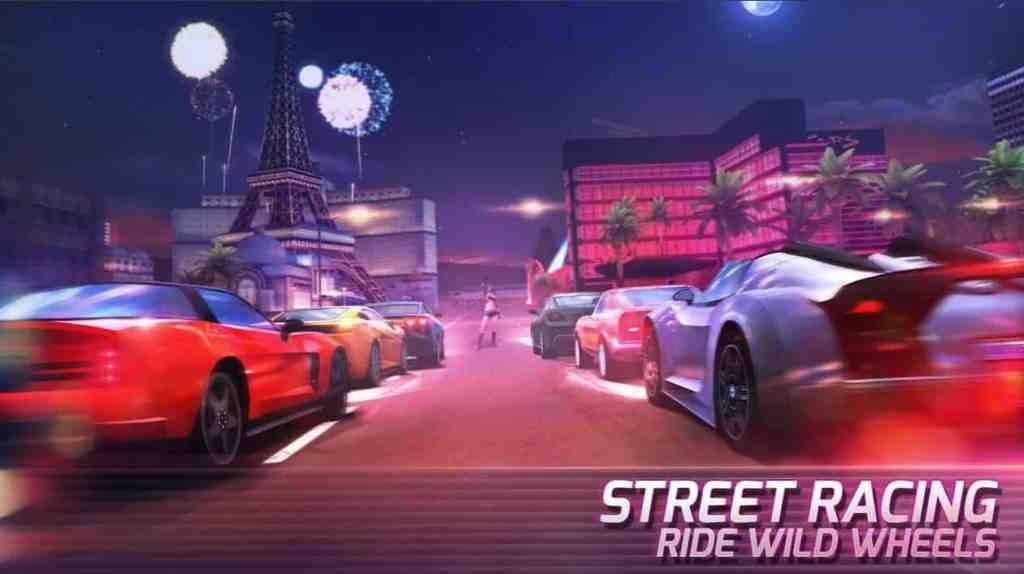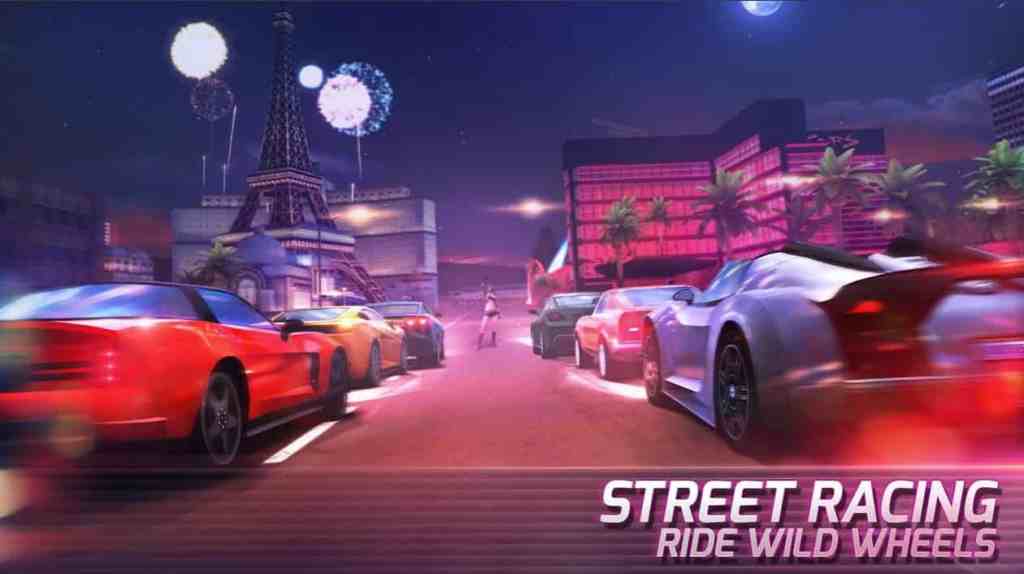 In the name, it says mafia game so you can imagine it is a game where you will shoot the gangs, steal cars and much more. Gangstar Vegas has everything in the game from shooting with a rival, stealing, play customize. As you travel every paradise of the criminals you can take off in the sky. gangstar Vegas is one of the best android game like GTA. It is free of cost and available on Google Play Store.
Features Of the Game:
Fight through 80 MISSIONS full of action, auto races, shooting & more
Raise clans of criminals to strike enemies from the shadow
Explore a city 9X BIGGER than the previous Gangstar
 INSANE WEAPONS
Drive CRAZY VEHICLES
UPGRADE YOUR SKILLS
Also Read:
3. Grand Gangsters 3D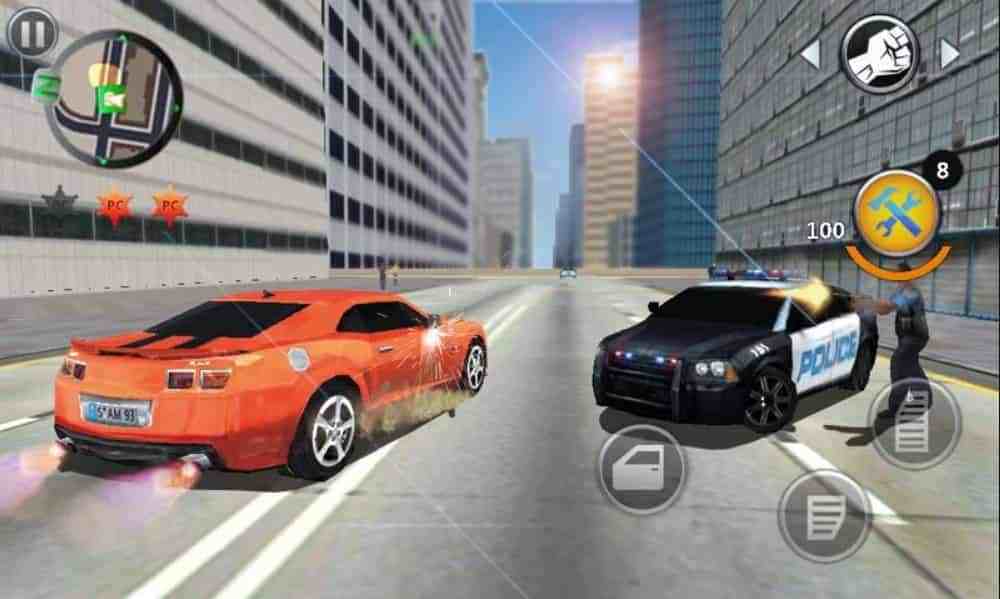 By playing Grand Gangsters 3D, you bring, dark, and ruthless world of the city street crimes on your device. You can handle six different motor vehicle theft missions over the city. You can run from the police, or follow the traffic light. Steal auto cars, race through streets, shoot the other gangs, run from the cops. Enjoy the game Grand Gangsters 3D on your Android phone.
Features of the game:
More than 15 weapons and auto vehicles
Lots of missions
Incredible 3D graphics and touch controls
A different mixer of a shooter, punch game and auto racing!
4. Gangster Town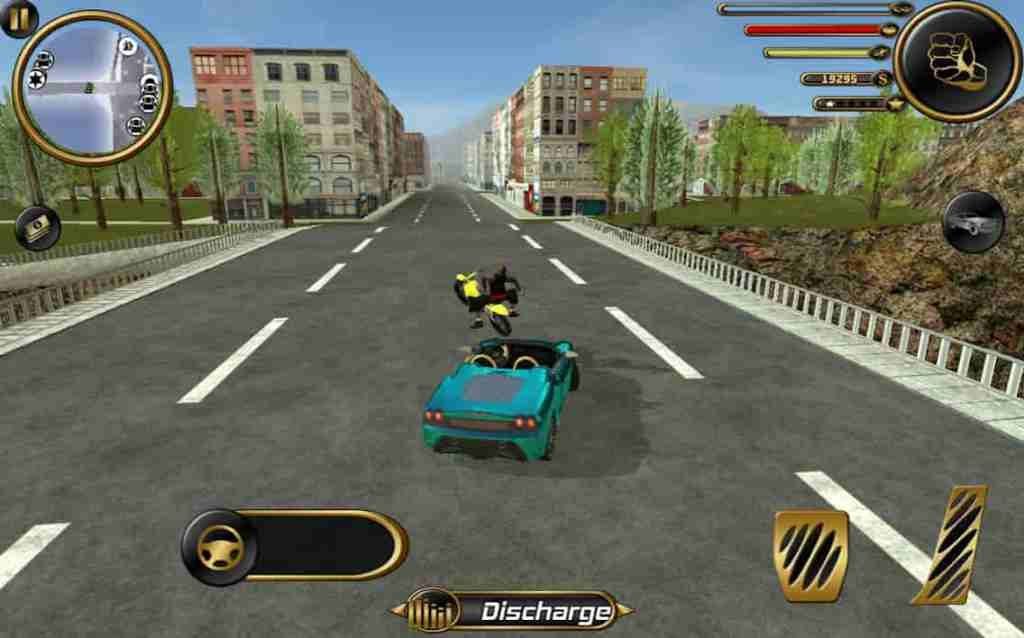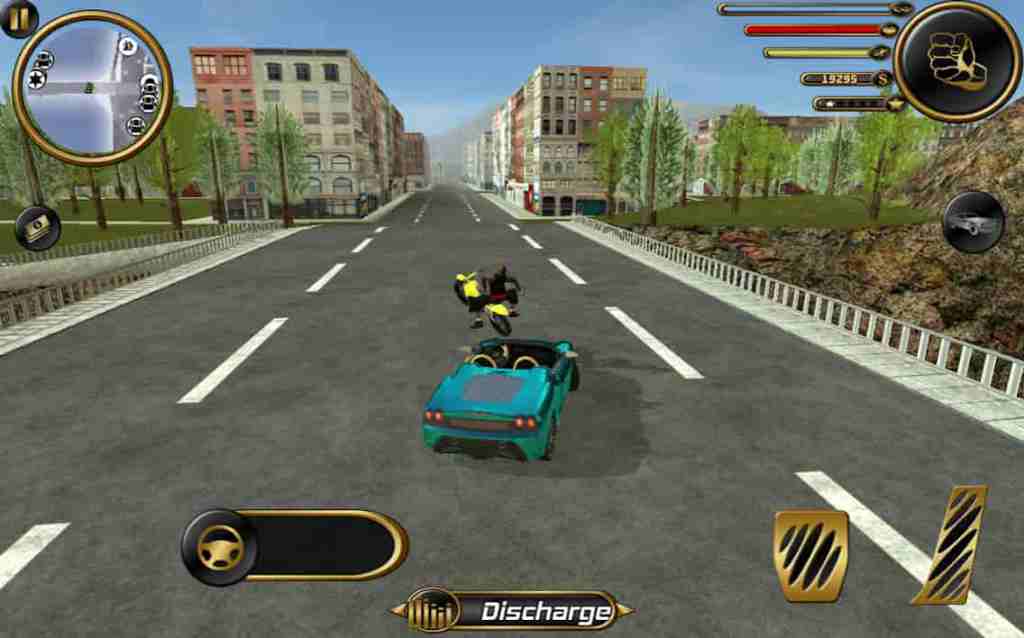 It is the best crime games. Once you will play it you will get addicted. In Gangster Town there is a weapon arsenal for the knife, guns, etc. This game has a different town then other gangster game towns are. Mostly the gangster town has the same types of towns but this is something different.
Features of the game:
Lots of guns.
Lots of tasks.
Great rewards.
Cool cars, bikes, tank, and helicopter
 Cool graphics
Large map with a dozen of different quests.
Destroyable vehicles.
Also Read:
5. Vegas Crime Simulator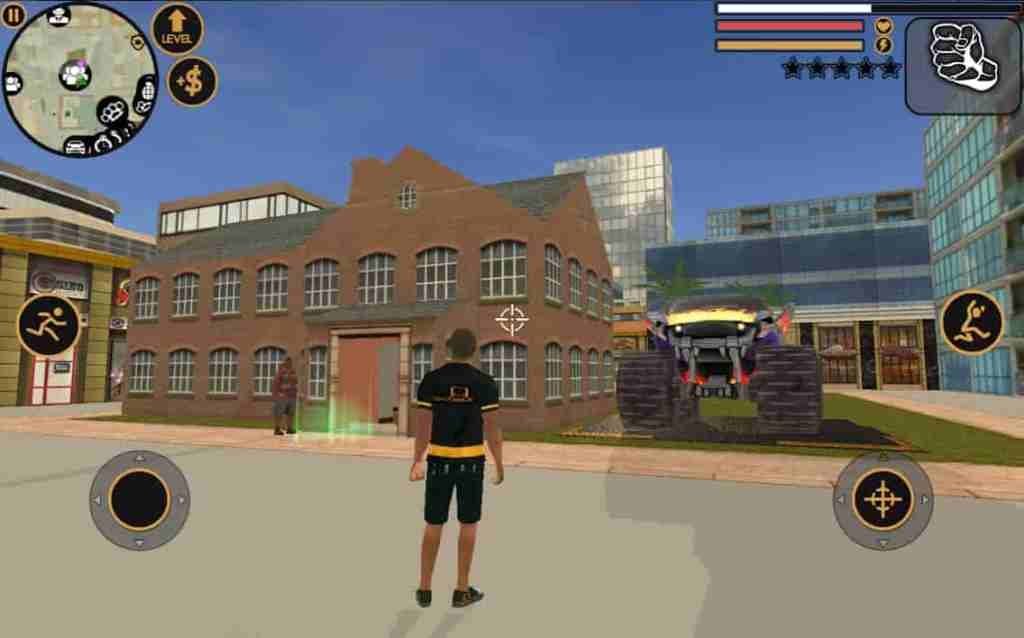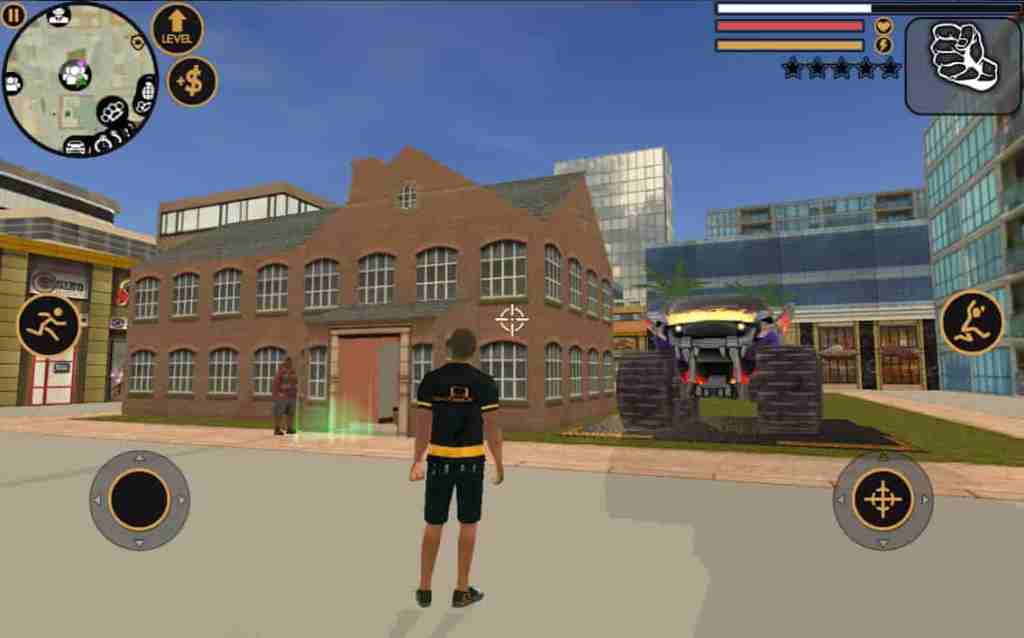 Vegas Crime Simulator game is like GTA only. The concept of the game is good and you have a lot of fun while playing a game. Your character in the game can move anywhere in the city, can steal any car. You can directly shoot at the police and the criminals. There are lots of different cars available which you can drive. And motorcycles, tanks, helicopters are also there. And Weapons are also there like axes, guns, shotguns and machine guns.
Features of the game:
great variety of ammunition and weapons!
Car theft!
Exciting gameplay
6. California Straight 2 Compton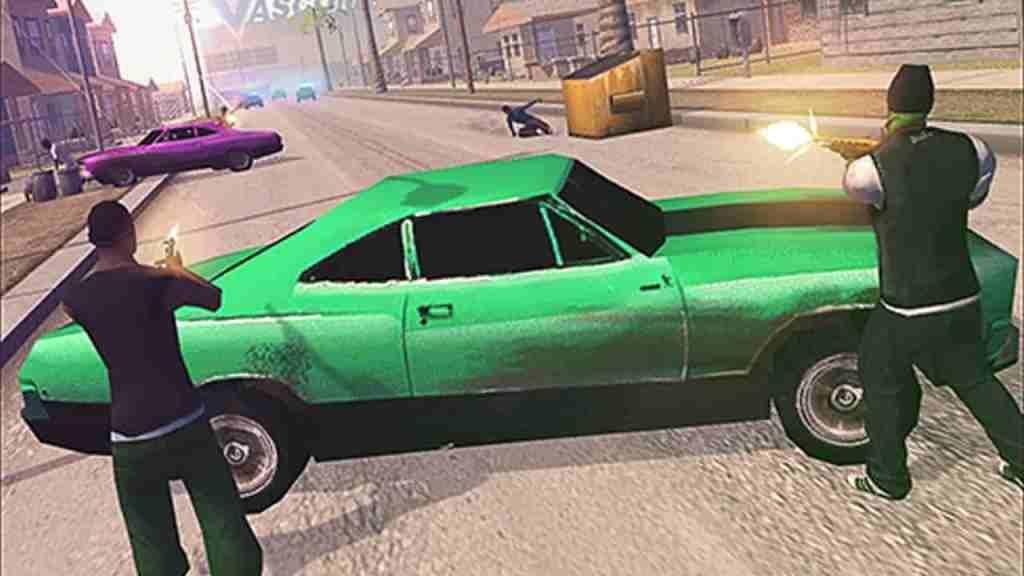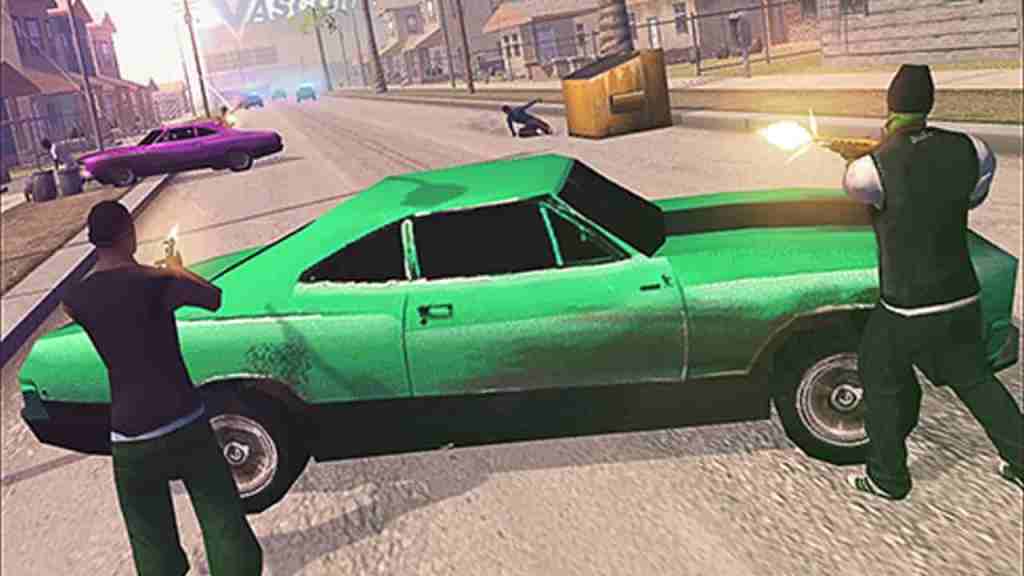 California Straight 2 Compton is the best alternative of GTA. There are great graphics quality and is the best game. You can shoot with different weapons and the weapons are of high-quality. The gamer can steal cars and take part in chasing cars. You also get control over different areas of the city and destroy the competitors.
Features of the game:
Wide city
Many enemies
Interesting tasks
Fast cars
Different weapons
7. Crime Wars S. Andreas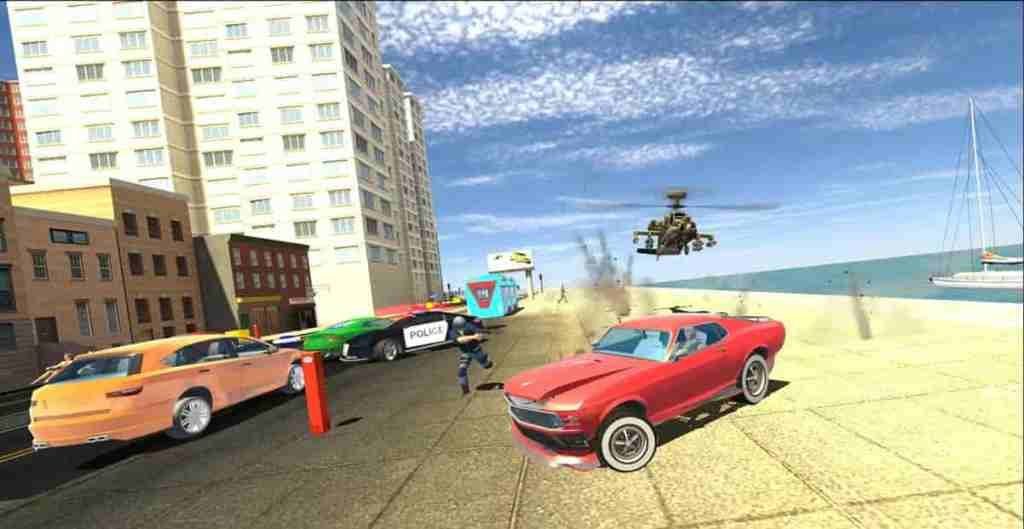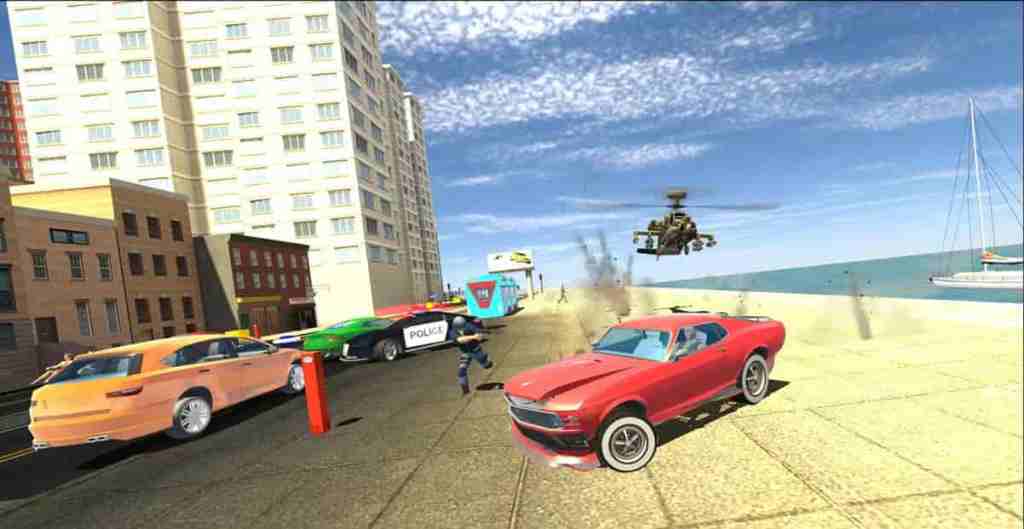 Crime Wars game is the game with the city of criminals. You choose who you are: a wolf or a Sheep? Pick any weapon and just play the game.
Features of the game:
Big open world
Perfect graphics
 Well-configured character controls
8. Real Gangster Crime 2
Real Gangster Crime 2 is developed by Good Thoughts Affect. You can kill plenty of peoples as it is an open World Rio. This game is an antic-filled which captures the zaniest parts of GTA. There are many options for the players in how they would like to do the crime. Different types of weapons are there like Cars, helicopters, and yes, tanks.
Also Read:
9. Grand Theft Auto: Vice City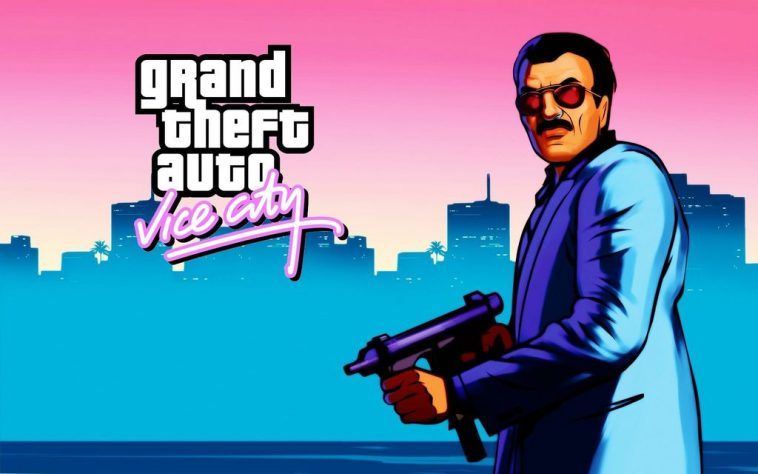 The Grand Theft Auto: Vice City is a Single player video game with Action adventure, third-person shooter. It is available on Play Store. The place of this game is in the fictional vice city in Miami which offers an open world environment.
Vice city is a huge urban sprawl ranging from the beach. It is an open-world gameplay with the character-driven narrative.
 Features Of The Game:
updated graphics, character models and lighting effects
New, precisely tailored firing and targeting options
Custom controls with a fully customizable layout
Compatible with the MoGa Wireless Game Controller and select USB gamepads
10. Rope Hero: Vice Town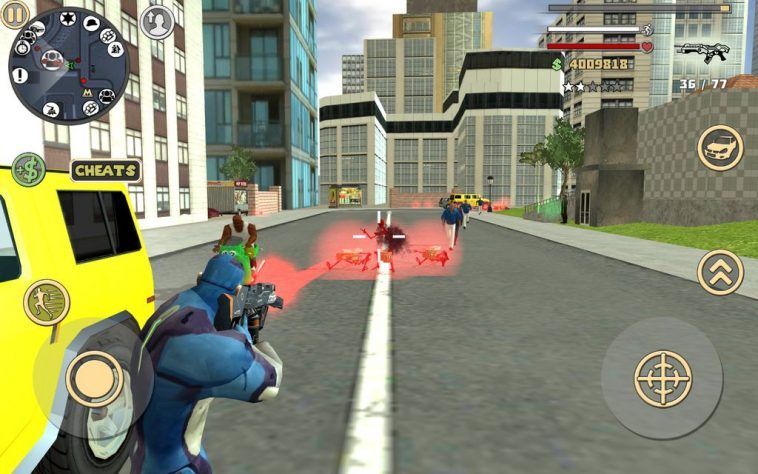 This game is an Action-Adventure game, with third-person exploration and a Single player video game. It is released by Naxeex LLC for Android and iOS. Rope Hero game is played in the open environment. It offers an action-packed gameplay.
Features Of The Game:
Action-packed 3D FPS with elements of RPG.
 Great selection of weaponry, vehicles, and quests.
 Realistic 3D physics and visual effects.
 Tunable graphics quality, view distance, and traffic density.
 In-game tutorial.
Conclusion:
So, these are the few games of Android which are similar to GTA games. Hope you all liked this article. Please share it. If you can't play GTA on your PC then don't be sad as now you can play the similar games on your Android phones. There are games like GTA and are pretty good.
Also Read: