There are many PC games which are designed with the idea of local multiplayer. Instead of connecting to the Internet all time, you can just get together with your friends and connect each of your systems to LAN router and play games of your choice. But, if your friends are far away from you then you can only hook up to public server online games. While playing a game you can create your own server, but it requires a router and all of them can't do this. In Virtual LAN creators, the first one on the top is Hamachi. Hamachi is the first choice for all the LAN parties from a long time. It is developed around the world from the years. So, let us see few Hamachi Alternative For Gaming. 
However, there are few ups and downs in Hamachi, so we can use the Hamachi Alternative for gaming.
Hamachi is a VPN application which is capable of creating direct links between a computer which are behind Network Address Translation. It connects without reconfiguration.
However, the downside of Himachi is on a free subscription any VPN can connect only five people at a time, including the host. And there are also complaints about latency spikes and lags. So, that is why we bring you a list of the best Himachi Alternative For Gaming.
With this Himachi Alternative, you get a smooth gaming experience. Now, let us see the list of Himachi Alternative for gaming.
Best Hamachi Alternative For Gaming!
As we know, Hamachi can connect up to five clients only at a time including the host in the free subscription. So, to cover that we can try the alternatives of hamachi which comes with extra and great features. Let us see which are the best alternatives of Hamachi for gaming.
Also Read:
1. Tunngle
Tunngle is one of the best alternatives of Hamachi which is especially made by gamers for gaming. The Tunngle only focuses on the gaming world as it focuses on LAN gaming only. After you Sign Up to Tunggle, you can add games to your profile. Additionally, the Tunngle program comes with the powerful firewall protection for safety. And in this community, you can host Private Network with 225 members. It is an ad-free forum where you can meet other gamers.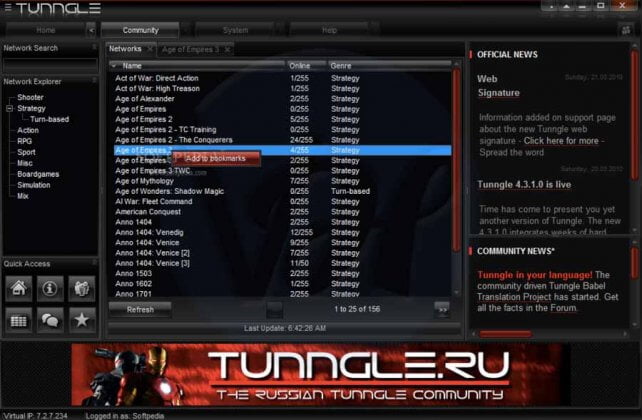 2. Evolve (Right Now Down Try
Player.me

)

In the world of LAN gaming, Evolve is on the top. Evolve is the best Hamachi alternative and is reviewed by many gamers. It has network adapters with inbuilt drivers for seamless communications. In Evolve game market you can download and publish your games also. The features of Evolve are advanced like matchmaking mode, party mode, integrated live streaming plugins for youtube, Facebook. And also there is an option of text and voice chatting which is a good feature and better than Hamachi.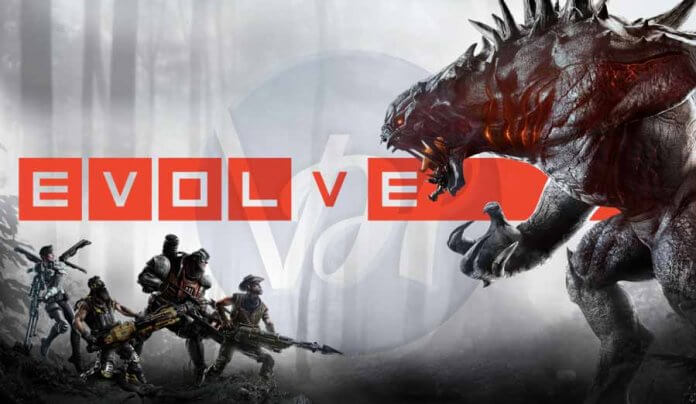 3. NetOverNet
If you want VPN network like Hamachi which is not complicated then NetOverNet is the best one for gamers. NetOverNet is a simple but functional alternative. In NetOverNet you can connect more devices at a time when you are connected to the Internet. You can also use it has a VPN emulator. When you are using NetOverNet, each of the devices which are connected to the network will have their own login details. And this adds an extra security for all the users.
4. GameRanger
GameRanger is the alternative to Hamachi which first came out for Mac OS. As the software became very popular, it then introduced its Windows version also. For Mac gamers, it was trustful LAN gaming party solutions. It is the best alternative to hamachi. And GameRanger is more stable software. However, GameRanger software works only with few game titles, whereas Hamachi works with all the games.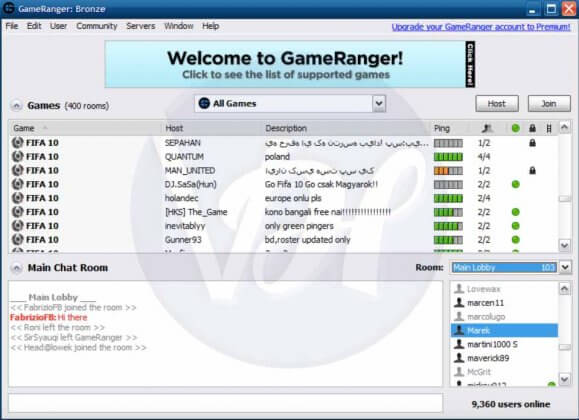 5. FreeLAN
FreeLAN is the popular and straightforward app which is used for creating your own Virtual Private Network. It is an open source and can be customized to create a network with different topologies. This software offer no GUI and you should manually configure the FreeLAN file to run the application. You will get a smooth gaming experience without any problem and there are no ping spikes also.
6. Wippien
Wippien software is the smallest alternative to Hamachi. It just has a size of 2MB but it is functional. This software is for those people who don't install unnecessary programs on their PC which are big. The program is very easy and simple to use. For VPN connection, it connects other computers with a P2P connection protocol.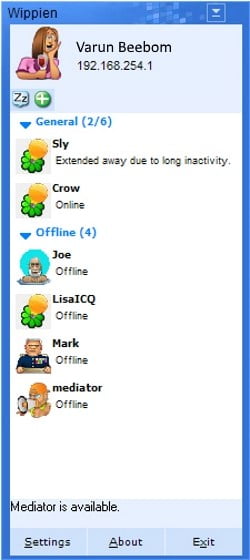 Wippien is completely free of cost and it is open source. So, even this software is not bad to use.
 7. ZeroTier One
ZeroTier One is an app for Windows, Macintosh, Linux, BSD, Android, and iOS that connects devices, servers, and containers to virtual networks. It is an open source software which allows you to arrange controllers which you can use to create and oversee web control boards. ZeroTier is used to create and join virtual VPN servers. It also finds the physical system ways of the devices if they are in the same building or over the world.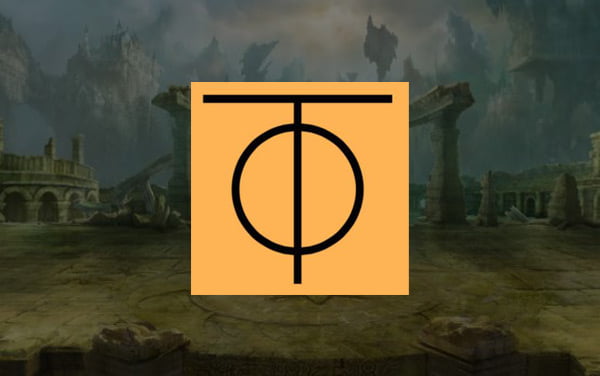 ZeroTier One virtual systems are encoded end to end. The information which is shown is from gadget to gadget.
8. SoftEther VPN
SoftEther VPN is the VPN programming software for hosting virtual gaming sessions. It is the most efficient and easy to use the software. It is free of cost and an open source, cross-platform, multi-protocol VPN client and VPN server software. All the VPN protocols like SSL VPN, L2TP/IPsec, OpenVPN, and Microsoft Secure Socket Tunneling Protocol are given in a single VPN server.
This software can be used on  Windows, Mac, Linux, Solaris, and FreeBSD operating systems. SoftEther supports NAT traversal and optimizes the performance by using the full frame utilization.
9. NeoRouter
It has a zero-setup VPN arrangement where you can create and oversee private and public servers with the internet. It gives more web protection and unblocks the limited number of websites by overriding your IP address with the one from a VPN server.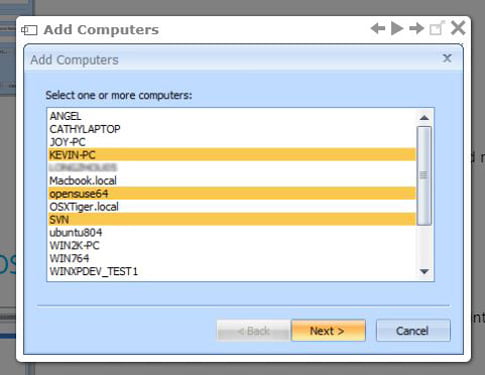 NeoRouter is supported in Windows, Mac OS X/iOS, Linux, FreeBSD, Android, and switches firmware. You can trust this software as it is secure and interchanges using 256-piece SSL encryption.
10. UltraVPN
It is a free server SSL VPN solution which is based on OpenVPN. UltraVPN encrypts your network connection meaning which hides your connection from all the unwanted users and allows you to use blocked application.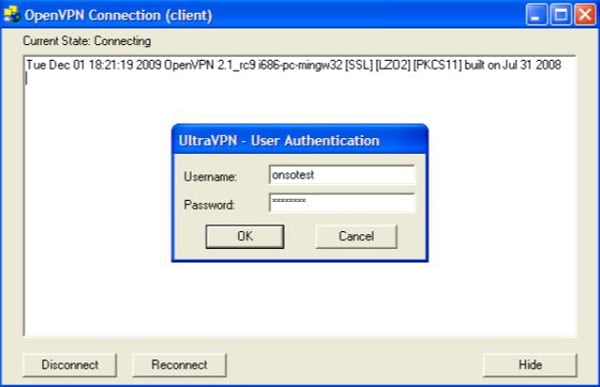 The User Interface of this app is quite simple and it allows you to associate with the VPN by entering the address and the client. The traffic quota of this app is unlimited and the bandwidth is up to 500ko/s, depends on the condition of the network.
CONCLUSION:
So, these are the best Hamachi Alternative for Gaming which we have listed. In case we have missed any best alternative to Hamachi and if you know more than please let us know in the comment section below. We hope this list is helpful for you and your friends. There are many more alternatives to Hamachi apart from this, but we thought these are the best ones to share it. Stay tuned to us for more and latest updates.
Also Read: