Backing up data is a requisite process for the users to save their valuable information and anything that makes this process easier and simple is to be welcomed. Fab's AutoBackup is such a useful and handy tool that is designed especially with the purpose to make data backups and migrations easier for users. It belongs to the category of Security software with subcategory of Security backups which allow users to backup their data like documents, emails, browser settings, music or Key system folders from their windows systems.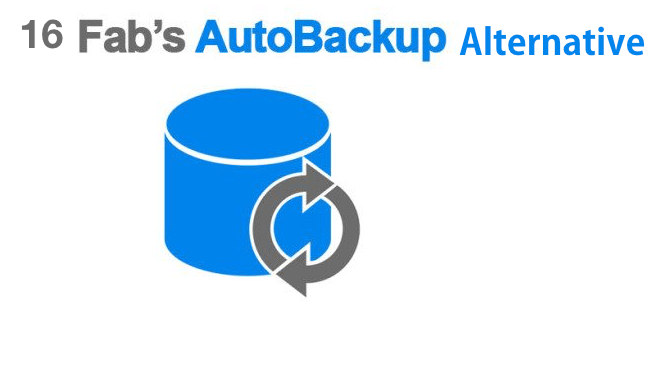 With the use of the free version of Fab's AutoBackup, window users can backup their data easily with simple check boxes and path fields. It also offers the option to restore all the files after the format automatically at their specific places either from within the windows or by use of a bootable disc. this program needs less storage for downloading in comparison to other programs under the Security software category.
The program is available in two versions that have been released recently:
Fab's AutoBackup 7 pro (price starts EUR 50 onwards)

Fab's AutoBackup 7 Home & Office (EUR 10).
Check out 16 software as Fab's AutoBackup Alternative are provided as below:
1. CloneApp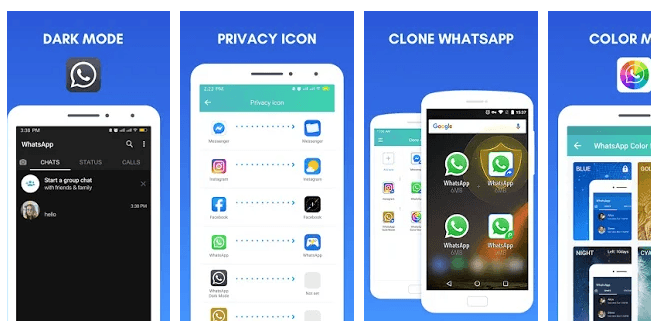 CloneApp is a simple backup tool, designed to improve and streamline the backup process, by providing options for saving individual files as well as registry entries. Its features are as follow:
The interface is

highly intuitive, flexible

and easy to understand all the core functions of the software.

The main window displays the currently installed programs with

quick links to frequently accessed files and folders

.

This program also features with

Import plug-in function

that can significantly increase the flexibility of the program.
CloneApp has the ability to select a particular file or folder by using the 'custom' button on the left panel. This helps in customizing the tasks by adding other items such as commands and registry keys and also preventing the windows registry from being cluttered with left-over entries.
CloneApp is a free program for Microsoft Windows devices with smart and simple backup tool that helps you to save a lot of time in reinstalling windows or software migration.
Also Read
2. Zinstall WinWin

Zinstall WinWin program transfers all of your data from old computer to the new one easily, be it your programs, settings, documents, files, accounts, settings, music, profiles or your favorites. Its key features are discussed as below:
Zinstall makes it easy for the users to

transfer their data from one computer to another

. It allows users to select what to transfer, in this way, the old computer remains safe and unchanged and the new computer is exactly feels like the earlier one.

The program supports and works with

Windows 7, Windows 8, Windows 8.1, Windows 10, XP and Vista, any edition with 32 and 64-bit.

This way you can transfer anything from any PC model to any PC model and any Windows to any Windows.

The program is doesn't need special cables to operate. It is

completely automatic and intuitive to use.

It also allow users who do not have Internet, then they can just plug any cable or go wireless.

It is based on

unique technology and experience

. Unlike other program's file-mover style, Zinstall WinWin transfers the complete environment based on your choice and doesn't affect the old or new PC.

Price- $119

.
3. IObit PCtransfer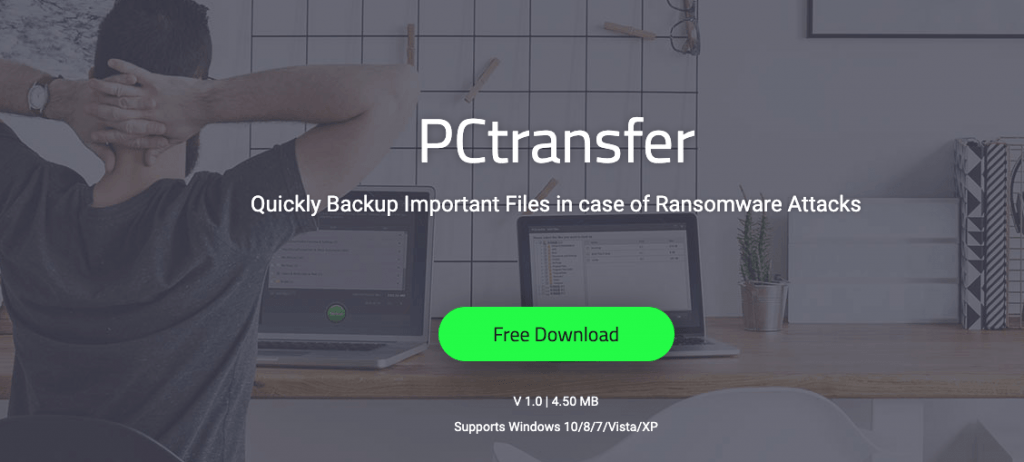 PCtransfer can easily and securely transfer your valuable documents, files, contact, email, photos, browser and settings to new Windows system and makes the backup and data restoration process comfortable for users on just one-click. Its key features are:
It is

easy and secure

to use this program for transfer of data and settings to new Windows system.

It has

smarter and faster data backup

feature that simplify the transfer process and allows selecting data easily and quickly. The important data transfer from the PC to removable hard drive or a new PC can be done with just one-click.

PC transfer is a

free, easy recovery and portable data transfer

program that supports Windows 7, 8, Windows XP, Firefox, and Opera. This provides users with an easy and secure way to backup and restore their valuable data easily.
4. EaseUS Todo Backup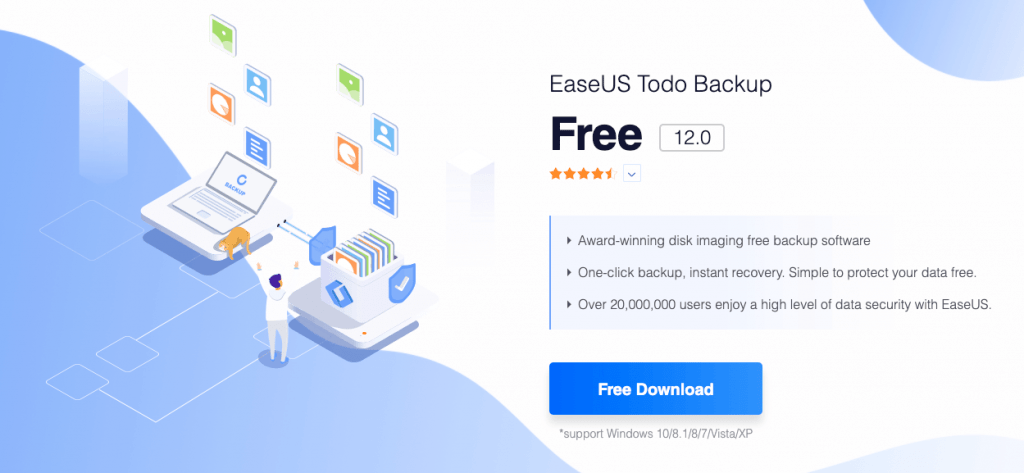 EaseUS Todo is a well known software program designed to freely migrate your data and software from one PC to another. The pro version of EaseUS Todo PCTrans supports to transfer setting, data and application from old PC to the new PC or from Windows XP to Windows 7/ Windows 8. This could be a better Fab's Autobackup alternative as it supports the most common applications including MS Office (Word, Excel, Outlook, etc.). The key features of the programs are given as follow:
EaseUS Todo PCTrans Pro is available for

free trial

its best value stands with its

Lifetime upgrade subscription at only $69.95

.

It provides with one of the

fastest feature of transferring programs/content

and

seamless data migration

that a user needs. The safe transfer of programs gives an excellent way to transfer the large files as well, especially those application files or server files that take up much disk space.

This tool is

completely automatic and intuitive to use.

Flexible transfer mode is available to choose a suitable way of transfer the programs.

It can quickly

migrate your user accounts and custom setting

to the new system as fast and automatically as possible.
Also Read
5. AppMigrate
AppMigrate is a tiny Windows program that helps in migrating the application settings from one computer to another in a fully automated way. It actually has a feature where it makes a list of all the currently installed applications on the computer and offers to export their settings. It doesn't matter where the application settings are located, this tool can easily find them, pack and store them on your choice of location. The key features are discussed as below:
It makes the

restoring the settings on the destination computer

much easier than any other alternatives. You can restore so either by double-click on settings package to

automatically import

it in the system or by opening AppMigrate and selecting multiple packages to import all at once.

When you buy a new computer, AppMigrate helps in

simplifying workstation transitions

which save your time in reconfiguring all the applications or using import/export settings from all applications individually.
This is the only technology that maps dependencies and has zero impact on system performance or server.
AppMigrate is a free, open-source, open-database application. It is easy to quickly setup and rapidly fast to deploy without any external need for agents of credentials.
6. PC Mover Profile Migrator
PC mover Profile Migrator (PPM) supports the migration of user profiles on clients, servers and from clients to servers, from the Microsoft operating systems Windows XP and Server 2003. It makes the migration from Windows Vista to Windows 7 or Windows Server 2008 to Server 2008 R2 very easy. It is ideal to use when migrating data from an old user profile associated with a former domain to a new user profile on a new domain. The key features are provided as follow:
This tool helps in

migrating the user accounts across the domain boundaries

as well.

The migration of user profiles is also supported in the

virtualization of desktops and servers

as well as in the introduction of 64-bit systems and a

migration into the cloud.

Profile Migrator also makes it possible to

migrate user data across different versions of software.

It migrates applications, settings and files between user profiles on the same computer.

PPM is the perfect tool to set up PCs being

transitioned to Azure Active Directory

, especially those using Microsoft 365 Business. User profile apps, data, and settings are quickly and easily transferred from the old local Active Directory (Local AD) users to the new Azure Active Directory (AAD) users.

The

Single PC License is available Free for download

, however the standard costs are as:

5 PC License- $99, 10 PC License – $169, 25 PC License -$399
7.VMware vCenter Converter

VMware vCenter Converter tool automate and simplify physical to only VMware virtual machine conversions as well as conversions from other virtual machine formats to only vdmk. The key features of this tool are:
This helps to

minimize the number of steps to conversions and

is available free for download.

It has the feature to

clone and backup physical machines

to virtual machines as part of your disaster recovery plan.

Its

centralized management console

allows users to queue up and monitor multiple simultaneous remote and local conversions and an intuitive conversion wizard. It supports Windows and Linux desktop and server editions and also

works with conversion of third-party virtual machines

like KVM and Hyper-V.

This tool is designed

to support both local and remote cloning enables conversions

in remote locations.
8. Zinstall Migration Kit Pro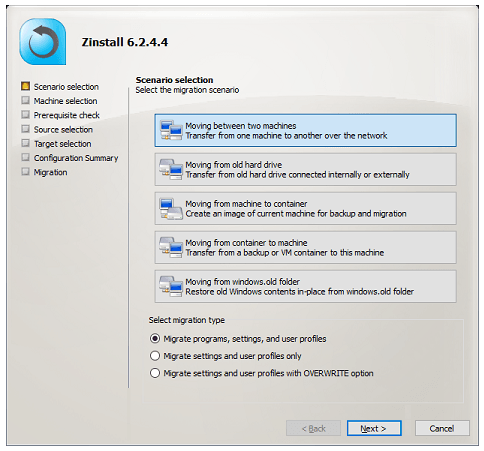 When the Zinstall WinWin is not enough for the users, they can use Zinstall Migration Kit Pro in Transferring from external hard drives, Transfers programs, settings and files even in complex situations. Some of the key features of this tool are provided as below:
Zinstall Migration Kit Pro is

Resilient and comprehensive

in use. It works with Windows 10, Windows 8/8.1, Windows 7, XP and Vista, from Home to Ultimate, both 32- and 64-bit.

Zinstall is based on

unique superior technology and experience

and unlike file-mover style of other products; it transfers the complete environment you choose without affecting your old or new computer.

This tool is

automatic and intuitive to use

and can be used by everyone, not just experts of computer.

You can make

virtualized transfers, selective transfers

and even transfers without a network connection.

The price for

Zinstall Migration Kit Pro is

$169.00.
9. Zinstall XP7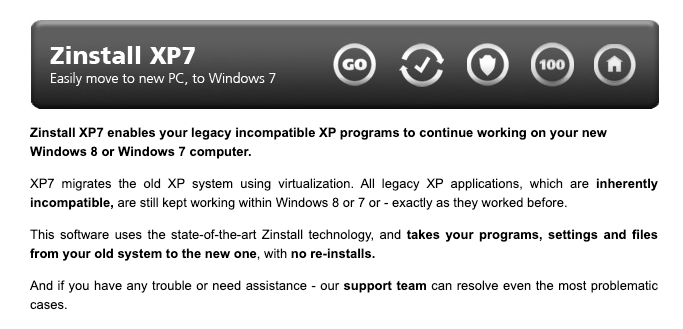 Zinstall XP7 migrates a complete Windows system, including files, settings and applications, to another PC, or to the same PC during in-place upgrades of the OS. It is one of the Fab's Autobackup alternative that enables your legacy incompatible XP programs to continue working on your new Windows 8 or Windows 7 computer, Vista, both 32- and 64-bit. The key features of Zinstall XP7 are as follows:
Zinstall

migrates the old XP system using virtualization. It

installs a virtual machine on the target PC that allows

switching back to a nearly identical version

of the old Windows environment.

This software uses the state-of-the-art Zinstall technology, and

takes your programs, settings and files from your old system to the new one

, with

no re-installs.

It completely preserves your system security and stability and makes your system fast and clean.

Its unique technology and experience allows transfers with no re-installs and

does not require Hardware-Assisted Virtualization

to be supported by your computer.

The pricing of this tool is

$169.00
10. User Migration Tool
User State Migration Tool 4.0 (USMT) is a free and highly customizable tool and a better alternative to Fab's autobackup. It is a scriptable command-line tool for IT professionals (who are performing large-scale deployments) that assist in migrating user files and settings from one Windows PC to another, or to the same PC during in-place upgrades of the OS. Its key features are:
USMT 10.0 helps to

streamline and simplify

user state migration during large deployments of Windows operating systems and safely migrates

user accounts, operating system and application settings.

It helps in

configuring your migration

according to your business needs by using the migration rule (.xml) files to control exactly which files and settings are migrated and how they are migrated.

It can easily

fit your customized migration into your automated deployment process

by using the ScanState and LoadState tools, which control collecting and restoring the user files and settings.

This tool can also

perform offline migrations

and

reduces end-user downtime

required to customize desktops and find missing files.
11. PCmover Express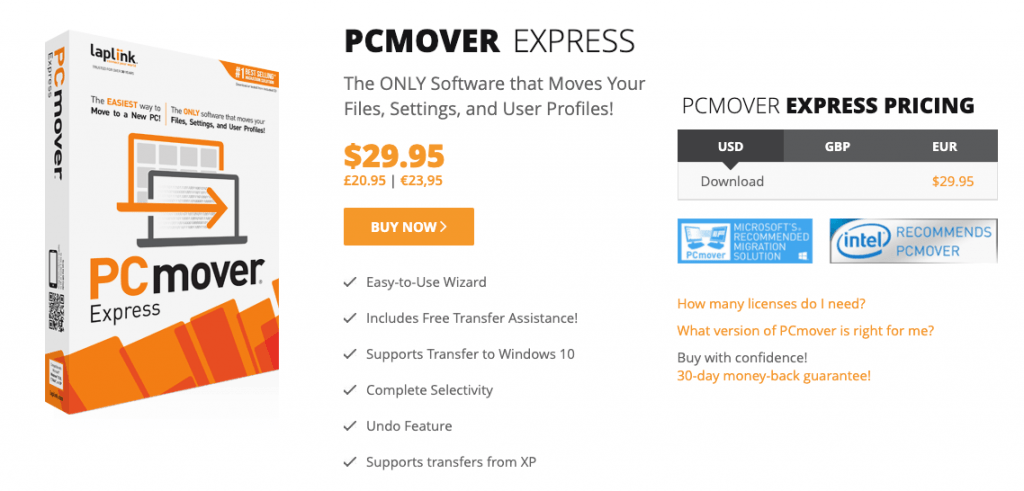 The Laplink's PCmover Express is the only software that automatically moves files, settings, and user profiles from an old PC to a new one..After the deprecation of Windows Easy transfer, this tool makes it easiest to move to new PC without leaving anything behind even if the windows of old and new PC are of different versions. This program is one of the best Fab's Autobackup alternative because of its key features that are as follows:
It supports to move files, settings and user profiles to a new

computer for free

.

PCmover is

quite easy to use

. You just have to install PCmover on both of the computers and follow the simple setup to start transferring everything you select to your new PC.

It works with Windows 7, Windows 8/8.1, Windows 10, Windows XP and Vista.

This tool provides

complete selectivity

and transfers the files, settings and user profiles that you choose automatically to the destination PC.

It is available

for $29.95
12. Adobe Creative Cloud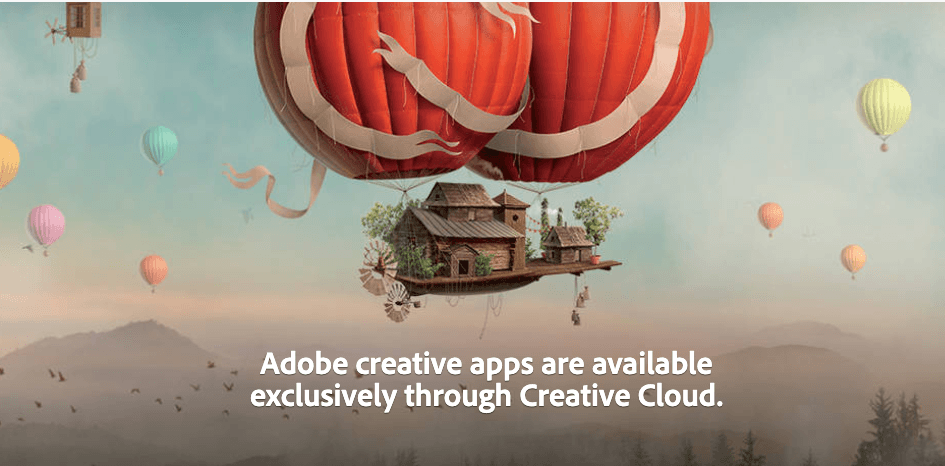 Adobe Creative Cloud is an application that gives you access to all of the major desktop applications, such as Adobe Photoshop and Illustrator CC. It provides with many features including file syncing, settings, fonts, and updates that ultimately make the application more appealing. The key features of this tool are provided as follows:
With Adobe Creative Cloud users can

purchase products as a software package

. Rather than requiring users to work on the Cloud, the products are downloaded from the Cloud on your preferred device.

The software

validates your license frequently

to ensure that integrity of the system is maintained.

You can have

a free trial to test the features

and see if the suite of products this software offers is the right fit for you.

Plans start as low

as $9.99 per month after your free trial.
13. Norton 360 Deluxe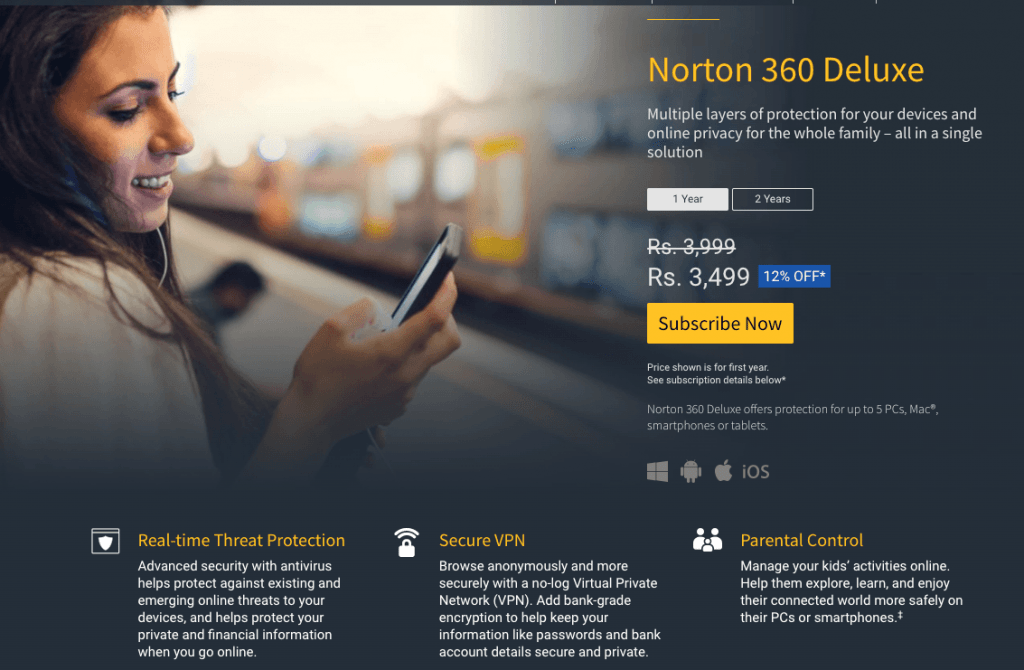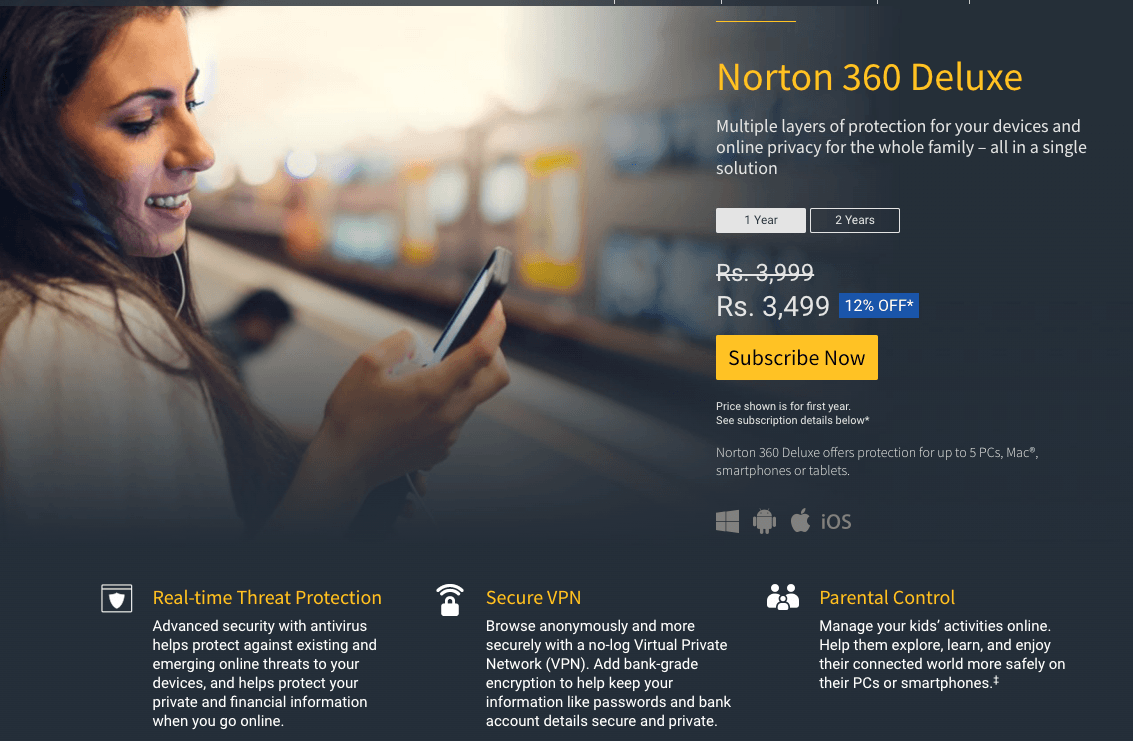 Norton 360 Deluxe offers protection for up to 5 PCs, Macs, smartphones or tablets and 50GB Cloud Backup that automatically secure cloud backup for PCs to store and protect important files and documents against hard drive failures, stolen devices and ransomware. The key features of Norton 360 gives better alternatives against Fab's Autobackup. These are discussed as below:
It provides with

easy-to-read graphical interface

and is a reliable and robust backup tool that clones entire drives complete with operating system settings.

It has

Hardware-independent restore Versatility

feature that image the entire hard drive or individual folders Management tools for scheduling tasks and creating restoration points.

The

network functionality of the software is notably mature and robust

, flexible to the point of being able to migrate and deploy entire user operating systems with all settings intact and programs configured just as they were before the backup.

The

GUI fronting the backup engine

is user-friendly, representing tasks with colorful graphics and simple notifications

Norton 360 Deluxe is available for price

$49.99/year.
Also Read
14. MEGA Sync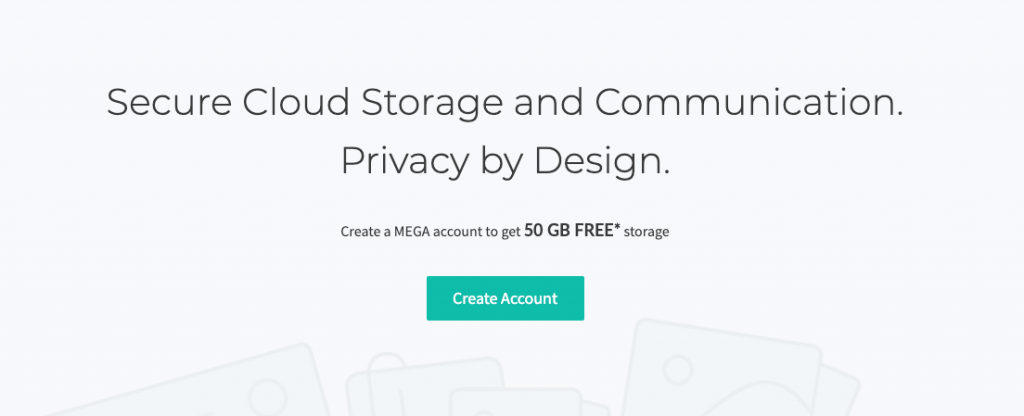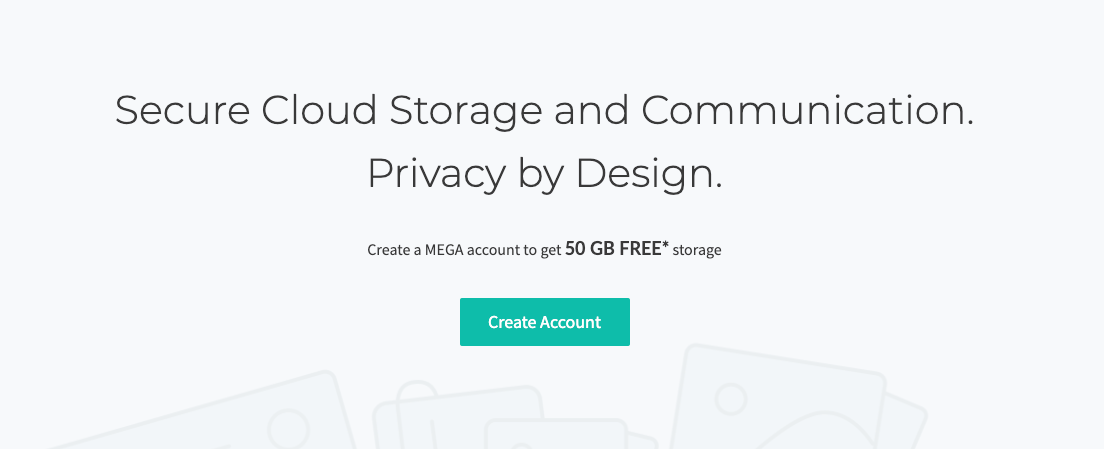 MEGASync is a freeware enables you to sync anything that is currently in the cloud with all of your mobile devices and computers. MEGASync has been specifically designed to allow users to sync all of their information between devices. The key features of MEGASync are provided as below:
This program

is free and easy to use

, even for those who are beginners when it comes to syncing different devices together. This program can essentially be used by anyone who wants greater access and control of their files.

MEGAsync is

an intuitive application

that enables you to effortlessly synchronize folders on several computers. You simply need to upload data in the cloud and, within seconds; you can explore the same documents on your own PC.

It can

synchronize all of your devices with your MEGA account

. Access and work with your data securely across different locations and devices. It's always on and fully automatic.

This program

securely interacts

with your browser, handling MEGA file transfers for enhanced performance. It moves deleted files to special folders on your local computer and in your MEGA account so they can be restored if you need to.
15. Google Drive-backup and Sync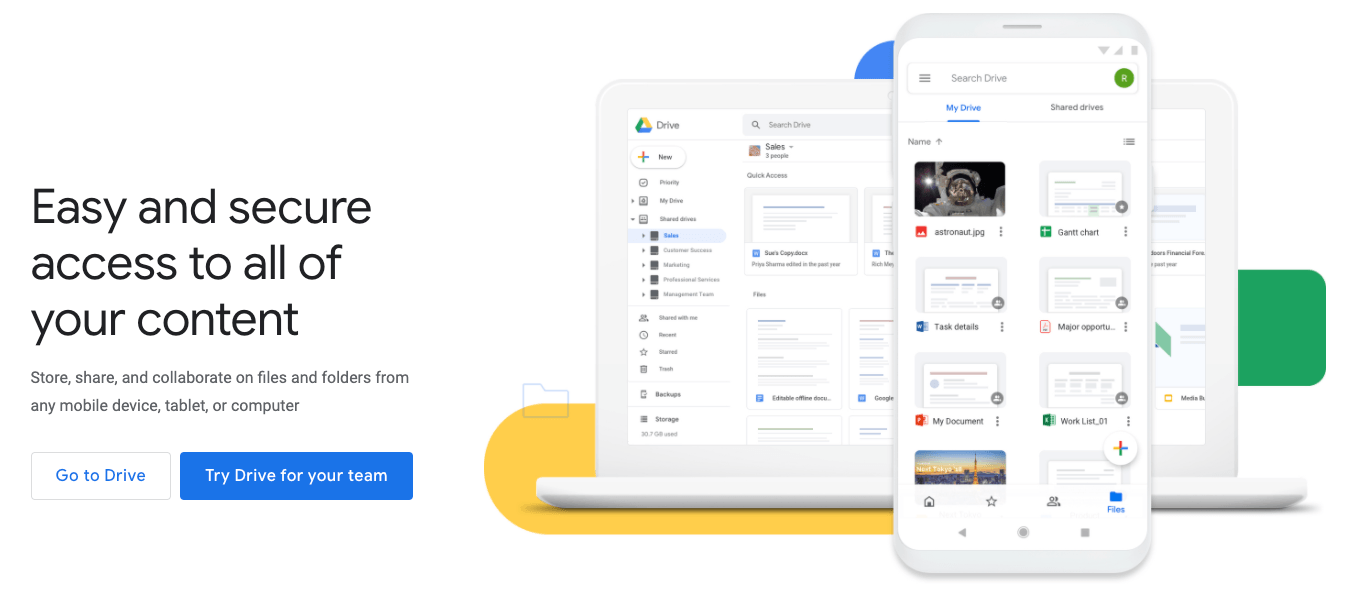 Google Drive brings file management and cloud storage to the masses. Anyone and everyone with a Google account can maintain a Drive account as well. Fortunately, Drive syncs across multiple devices and is accessible at all times. The key features are as follow:
It is one of the

better cloud storage solutions

available at the moment. It is simple, straightforward and effective in use.

Virtually all file types are supported

, and managing individual or grouped files couldn't be easier

All

users are given

15GB of free storage

to start out with, while subscription plans are available as well.

Files created in Google's own office suite (Sheets, Docs, etc.)

don't count toward storage limits

. Similarly for most high-quality photos from Google Photos won't count, either. Google often offers a security checkup each year for Google accounts, which grants an

additional 2GB of permanent storage.

The Cloud storage is

simplified and amplified

for consumers. Its cloud storage platform

syncs across devices

as well that makes Storing files from one device and accessing them from others

more seamless.
16. goodsync
Easily back up and sync your files with GoodSync. Our simple and secure file backup and synchronization software will ensure that your files are never lost.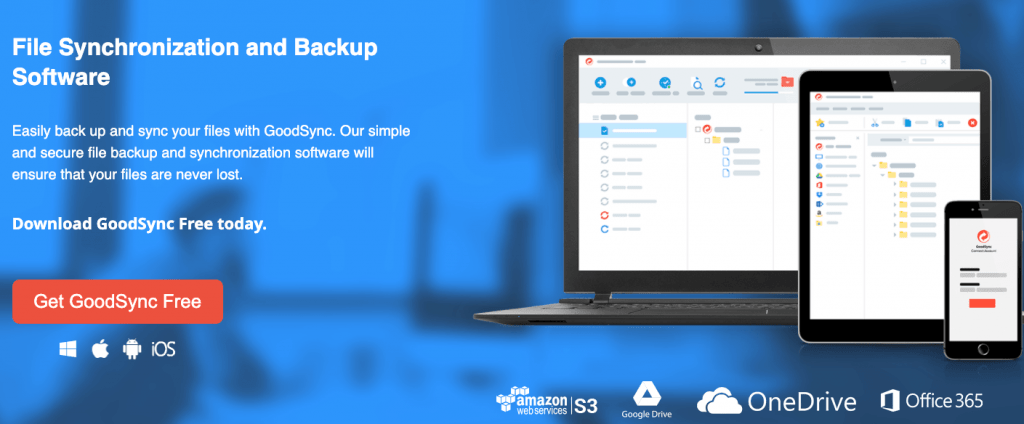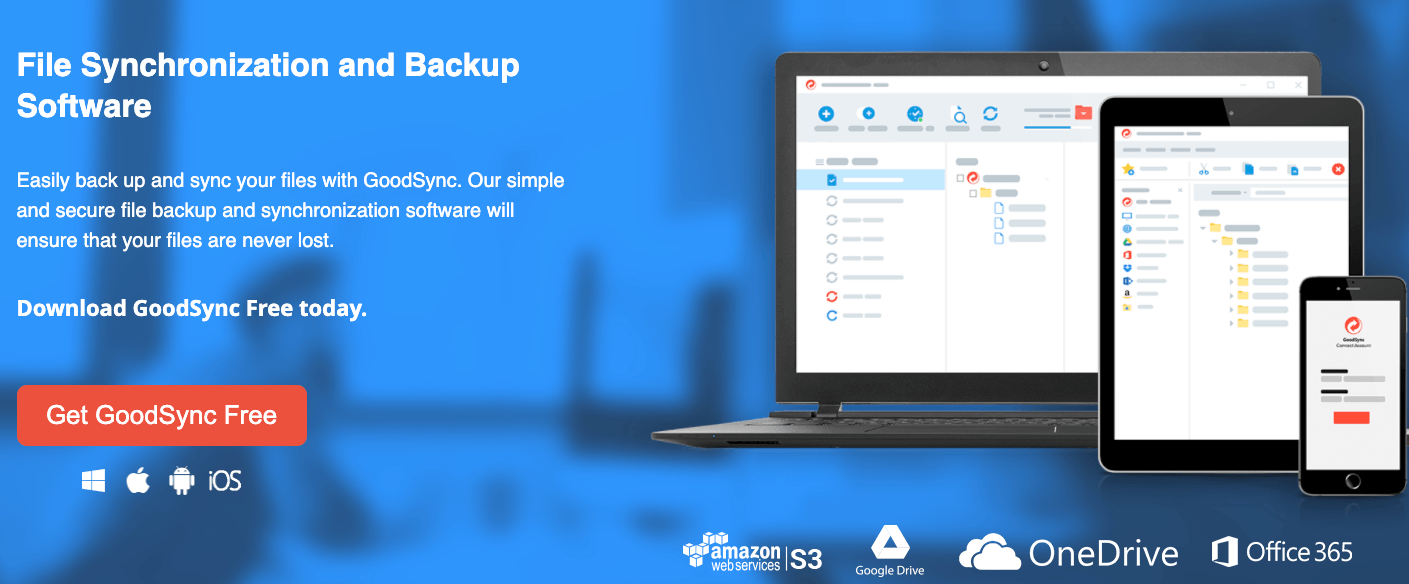 Conclusion
Backing up of data is necessary evil for the computer users and Fab's Autobackup program is certainly a convenient application for them to help them in their data backups and software migration securely and easily. However, with varying circumstances software shows their own limitations.
Because of this reason we have provided the above-mentioned 16 Fab's Autobackup alternatives that are similar to Fab's Autobackup software that deliver to users many options to choose with which software, their system is comfortable with.
Also Read: