There is no faster method to assess your PC's hardware performance than running a benchmark test. Benchmarking is a technique to take a glance at your computer's performance. Performing benchmark is a complex procedure and requires to be done very carefully but users can benefit from a good benchmark. This method enables the users to evaluate their PC's hardware performance, troubleshoot issues and much more. It also allows you to make changes in hardware through software. Benchmark software generally offers with overclocking software or fan speed settings changes that allow you to configure hardware changes.
Although a computer's gaming performance is primarily driven by its graphics card but the its heart lies still with the CPU. To assess that your CPU is categorically faster than another, the best solution is CPU benchmark software. The best CPU benchmark software lets you to stress test the hardware components and evaluate the troubleshoot issues as well.
There is a lot of free CPU benchmark software available for Windows and to ease your task in choosing which one will be best for your PC,
Check out the list of 17 CPU benchmarking software:
Also read
1. Novabench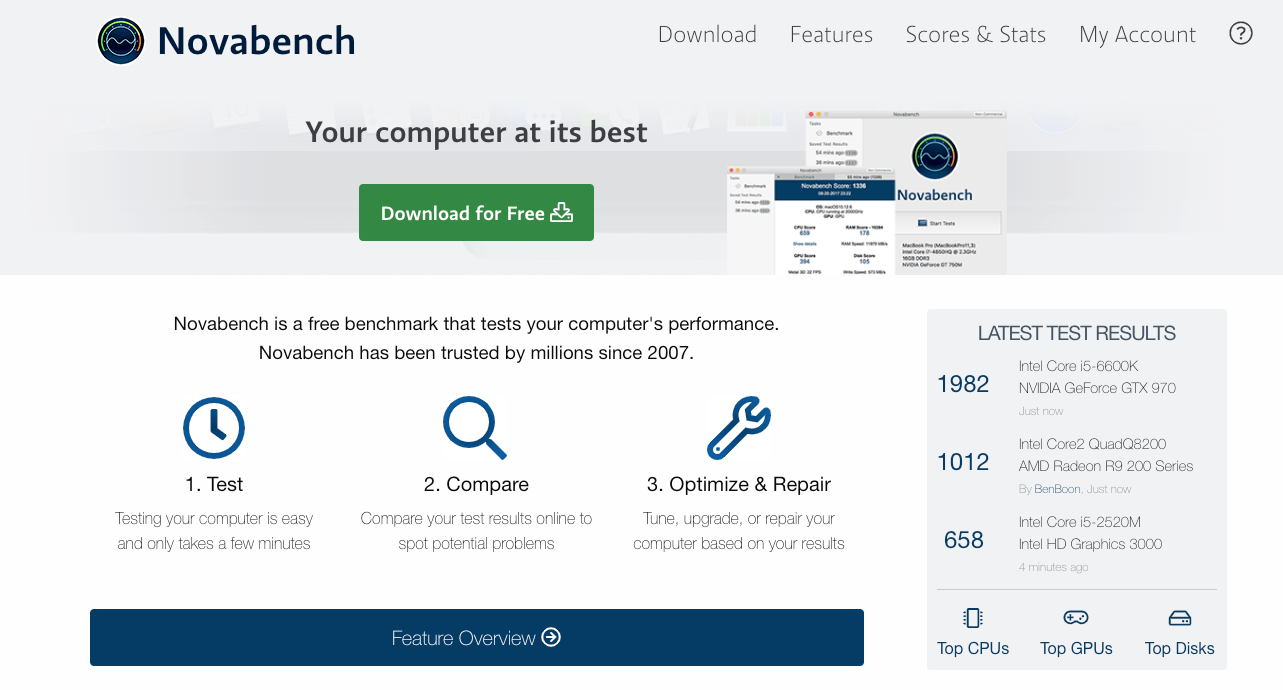 Novabench is a free benchmark software that tests your computer's performance and let your computer remains at its best. With the benchmarking application for windows, users can perform an easy comparison with thousand of similar systems. The key features of Novabench are provided as follows:
By the use of Novabench benchmark, testing your computer is easy and only takes a few minutes.

This software has fast and comprehensive testing features and compares your test results online and makes it easy to spot the potential problems with the system hardware.

It optimizes the system function by tuning, upgrading and repairing the problems based on the results from benchmark test.

Starting from GPU/CPU tests, this software tool offers Direct3D 11/Metal graphics with OpenCL computer test.
2. FutureMark Suite

Futuremark Suite is one of the best free CPU benchmarking software and is similar to Unigine Suite. The key features of this software are:
It provides

high quality benchmarking software

for your graphics processing unit (GPU) and measures securely the hardware performance of your system.

Users can use the 3DMark's paid software as a

free demo version

by downloading this software through Steam

FurtureMark Suite's

3DMark Basic edition

is equipped with the DirectX 12 benchmark Time Spy and meets more than your needs. Its 3DMark scores are among the best indicators of GPU performance around.

FutureMark Suite also measures the effect of

overclocking and upgrading

.

It is claimed about this software that if your run the benchmarking software before and after making the changes to your system, this software

highlights stability and setup issues

about your PC.
3. HWMonitor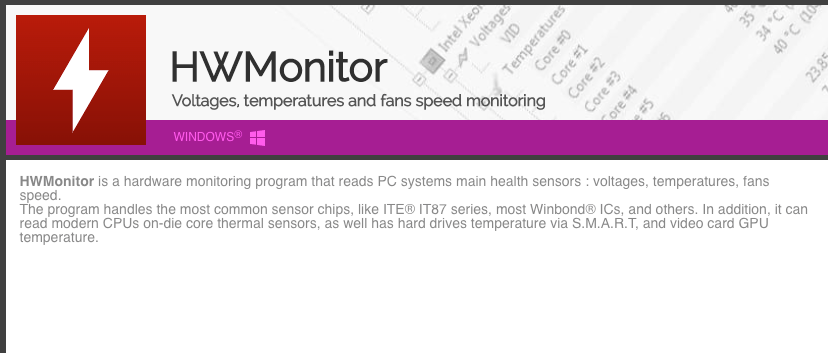 HW Monitor is among the best free CPU benchmark software for windows. This software visualizes the make and model of hardware components in your computer system. The key features of HW Monitor are given as follow:
This software

displays certain parameter live

for the users.

Its

hardware monitoring tool

also measures some other parameters like fan speeds, utilization percentage, clock speeds, power consumption and much more. These parameters

prevent overheating issue

that leads to frequent PC shutdowns.

HW Monitor

can read modern CPUs on-die core thermal sensors

and hard drives temperature via S.M.A.R.T and video card GPU temperature.

Its

simple interface

makes all values easy to view and understand and you can save the information from test results for further troubleshooting via the File option.
4. Prime95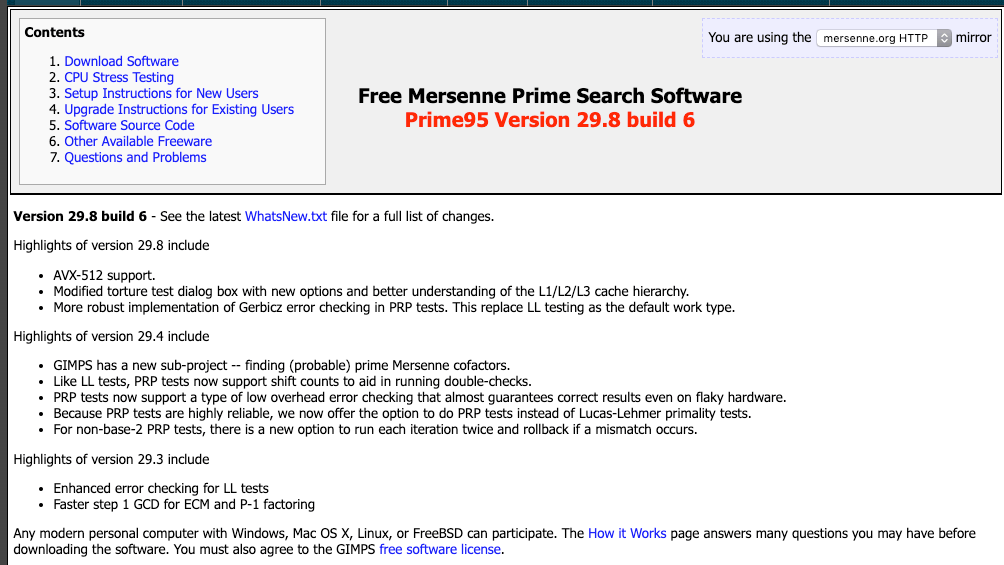 Prime95 is a must try CPU benchmark software that allows a computer system's CPU performs under pressure. The key features of Prime95 are provided as follow:
This software helps you overclock the CPU to extract better performance out of it. Prime95 is a popular choice for stress or torture testing a CPU, especially with overclockers and system builders.

It allows all the cores of a multi-CPU/multi-core processor to test its performance and ensure a high-load stress test environment.
5. SiSoftware Sandra Lite


SiSoftware Sandra Lite is free PC benchmarking software for experts who need to get the detailed information about the specifications of the computer. The key features of this software system are provided as below:
It is a

fully-featured benchmark suite

which is aimed at users who are very well informed about the inner workings of their computers, and for business which need to perform a detailed analysis on multiple computers.

Sandra software helps to

test your computer's memory bandwidth

and also in benchmarking the network performance and computer's power efficiency.

It features with

online reference database

that will benchmark your component your performance with other similar processors to give you a better idea of how an upgrade may or may not help you.

With the software, you can get information about the CPU, ports, memory, Windows Internals, chipset, sound card, printers, video adapter, 1394/Firewire, PCI, USB2 connections and much more.
Also read
6. Cinebench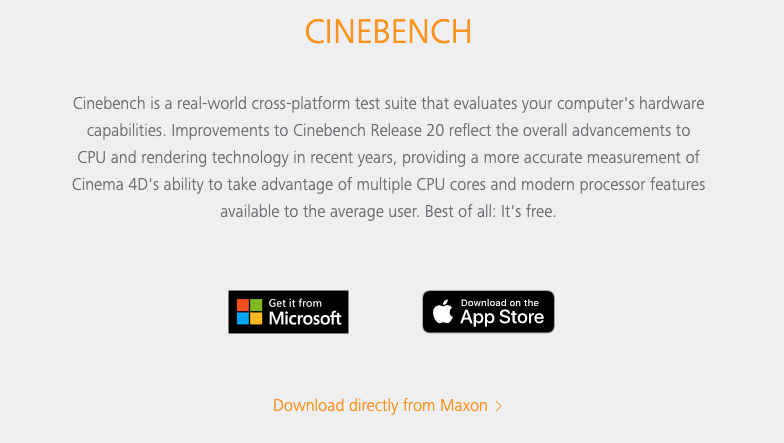 CineBench is a multi-platform computer benchmarking software which provides you with the information about PC's performance abilities. It is one of the most thorough and trusted CPU benchmarks available in the market. Some of the key features of CineBench freeware is discussed as below:
It is perfect tool to

compare CPU and graphics performance

of windows and Mac.

It can measure up to 256 processor threads.

This software is based on Maxon's Cinema 4D which is used for

3D content creation

in studios and production houses.

Rendering being a task largely undertaken by the CPU, this software

renders an image

, and compares it to other real world tests in order to assess the PC's performance.

CineBench specifically

tests all available processor

cores of CPU system in your computer. After the test is run, your processor will be graded in points: the higher your points, the stronger your CPU's performance output is.
7. RealBench
RealBench is an open source application as benchmark software. It uses open source software components to judge the real performance of your system. Some of the key features of RealBench are provided as below:
Any PC or laptop can run this software to compare an old build to a new one, or its stock speed to new overclocks.

It uses four tests, all involving rendering in some capacity: Image Editing, Video Encoding, H.264, OpenCL and Heavy Multitasking.

Stress testing

is an available feature in this software. It

simulates a regular course load

; no stress testing to push your CPU to the max in order to gauge its performance.
8. MSI Afterburner


It is among the best CPU benchmark for Windows which provides detailed specification of your hardware such as clock speed, temperature, usage and much more. MSI Afterburner acts as overclocking utility which gives the users control over their graphics card. Some of the key features of this software are:
MSI Afterburner has Frames Per second (FPS) counter which provides you with

real time information

about your computer system's performance in an On screen display.

It is a free CPU benchmark software and is

compatible

with all brands of the graphics card.

Besides, MSI graphics cards features, this software is also the

best live monitoring GPU tool

around and allows you to overclock and monitor your software in one program.

MSI Afterburner tracks every parameter the users need to chart graphics card parameters. It also save time of yours and

activate overclock profiles

at startup, so you will always be overclocked at the outset.
9. Unigine Suite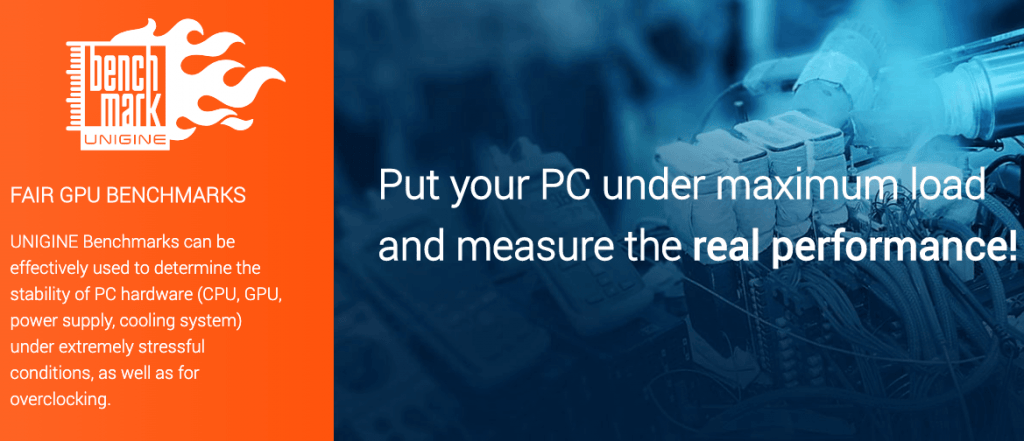 Uniguine Suite is a available for free and has been the go-to benchmark software for graphics cards for years now. In case of an overindulgent overclock has the possibility of damaging your GPU over the long run, this software makes sure that it benchmark and stress test the GPU to ensure maximum performance and stability. The key features of Unigine Suite are provided below:
This software allows users

to test varying degrees of detail

so any GPU budget or otherwise can be tested using Unigine Suite.

It benchmark and stress test the graphics processing unit keep in check the

stability and maximum performance

of your computer system. Regardless of the brand and specs, it can benchmark or stress test any of the GPU.

It is to be noted that, Unigine suite

pursues to test the maximum limits

of your graphics card.
10. Speccy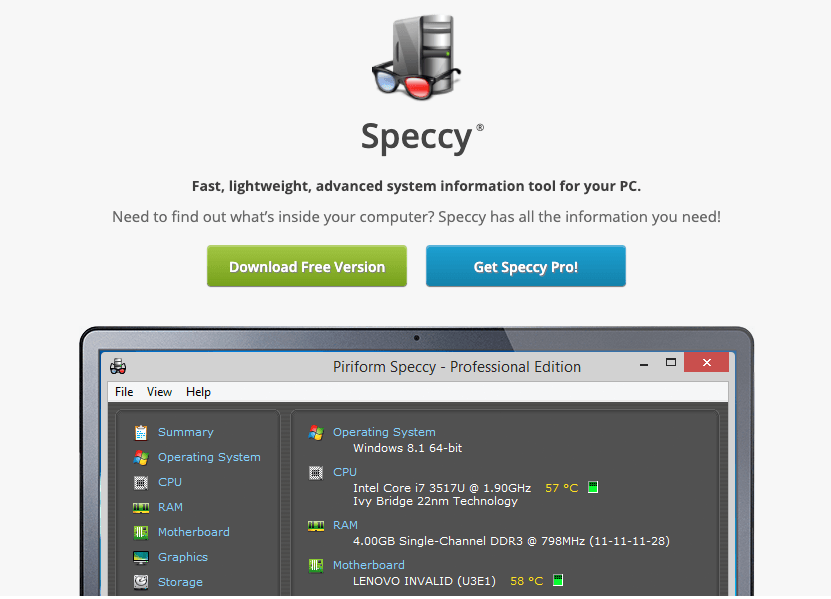 Benchmark can help you understand what all those CPU specs really mean. Speccy is one of the best benchmark software that is aptly named to its features. The key features of the Speccy software are provided as below:
It provides the users with all the detailed information about the specification of the computer and is favorite among the gaming community for its

simple layout of a PC's hardware configuration.

This software lets you know the

performance of entire system

of your PC like- Motherboard, CPU, RAM, graphics card or any other such component.

It also helps in

monitoring the PC's real-time temperature

and crucial components in real-time so that you can keep glitches at a bay.

Additionally, it lets the users

save the scan results

as a screenshot, text file or XML for further analysis.
Also read
11. UserBenchmark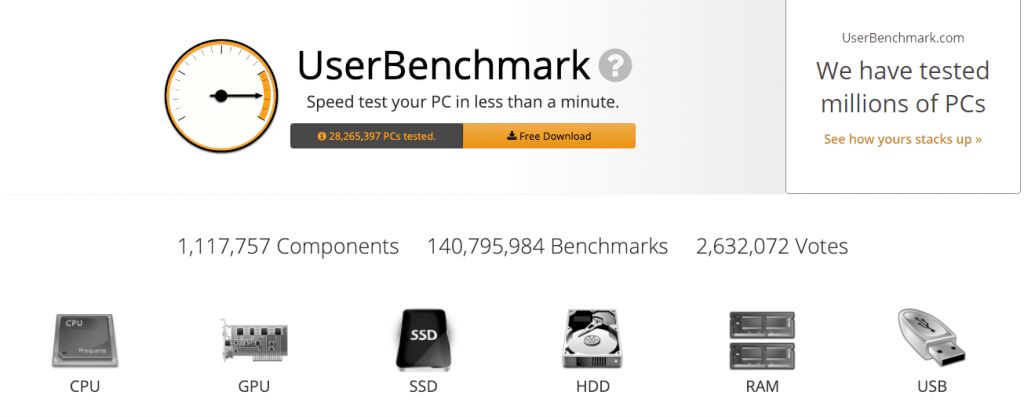 UserBenchmark software is not a commercial enterprise. It is run by professionals and experts who wish to deliver the best benchmark software for private users worldwide. UserBenchmark helps you to choose the best hardware possible and is completely free to use. The key features of this software are provided as below:
UserBenchmark is tiny size software that makes it

ideal tool

to assess the performance of your system major components such as CPU, GPU, SSD, Hard Drive, USB Drives etc.

Users are allowed to

compare the GPU results and effective 3D

speed with other graphics cards to help them build their own perfect rig hassle-free.

This software is quite simple and

easy to use

, is also ad free and helps with testing and building a PC from scratch.

The CPU tests of this software comes with an

integer, floating and string features

. You can evaluate your own speed results on the benchmarking software as well as see the speed test results from other users.

As per the features of this software, you are allowed to explore

the best upgrade option with the virtual PC build

and to ensure the optimum purchase of the components.
12. CPU-Z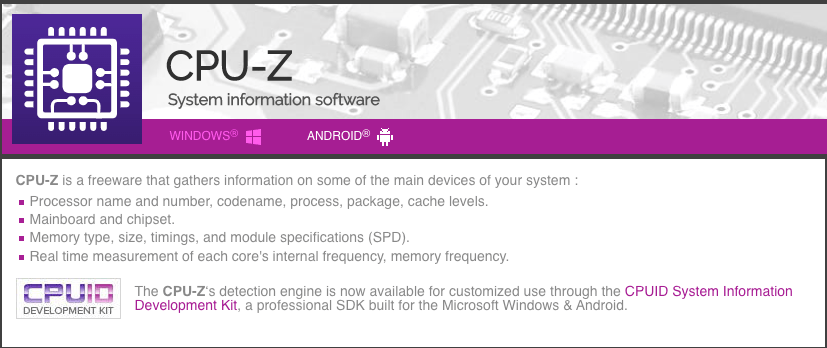 CPU-Z benchmarking software is a great system information software tool. The key features of CPU-Z are given as follow:
It gathers information about the

complete rundown

of main components of your system but mainly the CPU such as Processor name and number, cache levels, codename and package.
This software provides the information not exclusively about CPU only but also about the specifications of system's motherboard, graphics card and RAM, making it a all-round program to

visualize hardware makes and models

.

CPU-Z lets you know about the

real time measurement

of each core's internal frequency as well as memory frequency.

Users can

save a TXT file

of the information via the Tools option. It is a must have freeware that delivers impressive collection of raw data.

CPU-Z is

easy to use with minimal interface

.
13. GeekBench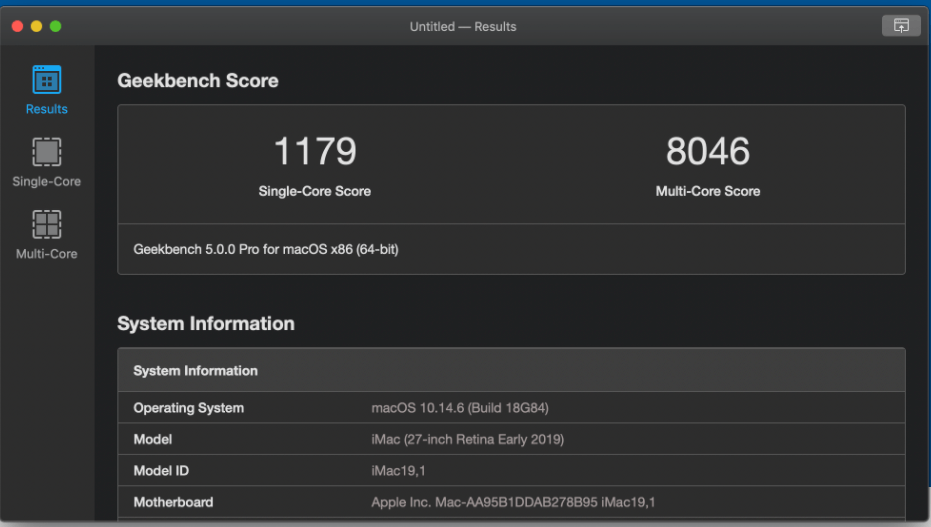 GeekBench is the best Gaming benchmark software and truly stands out to its name. It is dream of every geek and makes one of the best benchmarking suites for Windows OS. This software lets you determine easily and quickly how your Windows system really is. Some of the key features of GeekBench are:
This software will assess the performance of your system machine on just one click and your system starts testing both your CPU and GPU.
It comes with

cross platform compatibility

for Android, iOS, macOS, Windows, and Linux. It also works both on desktop computers and mobile devices
The software is

easy to use with a minimalist user interface

and also gives accurate readings of real-time performance.
This software tool models a

real-life task

or application consists of complex as well as straightforward memory access patterns pushing your machine to limit. These tests provide users with meaningful results to know their system efficiency.
14. PassMark Performance Test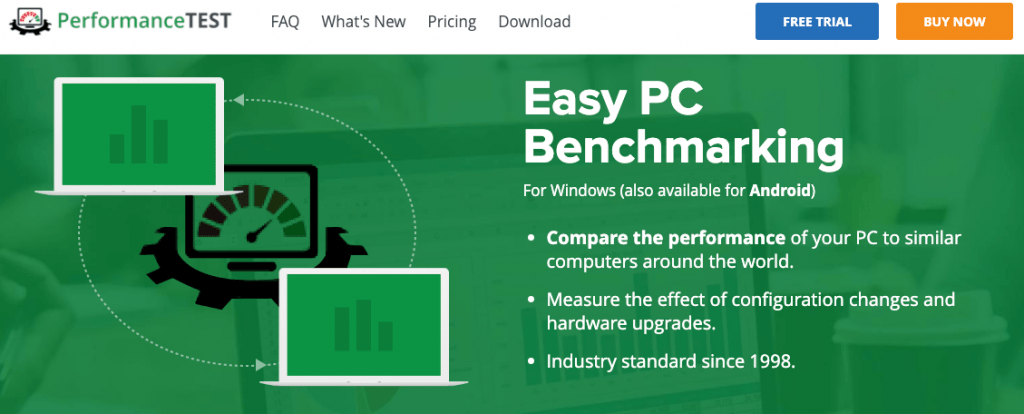 PassMark Performance Test (PMPT) is an easy to use and among the fastest benchmark software. It is designed especially to compare the gaming rig of users to other computer systems. The Key features of PMPT are provided as below:
This software can benchmark your system via various speed tests, and it comes in two flavors- 1) the fully features paid version 2) a free trial version.

It test the CPU, 2D and 3D graphics, Memory, Storage and CD Drive by employing 28 standard benchmark tests available in 6 test suites. Custom benchmarking is also available for OCD users.

This

comprehensive professional grade benchmarking

software solution is also available to mobile devices in its latest version.

It provides

free tech supports and software upgrades

.
Also read
15. PCMark 10

PCMark is benchmarking software that comes with a comprehensive set of tests. Each sets of the tests covers a wide variety of tasks to give a detailed report of your PC's performance. It is favorable CPU benchmark software for the beginners and moderate Windows users. The key features of PCMark 10 are provided as follow:
This software comes with

industry standard PC performance

coming with relevant tests that reflects the demands of modern work.

PCMark 10 is

easy to install

and do run coming with no sort of complicated configuration.

It offers for users to know the system performance, both for modern office and home users. It also has the feature to

overcome the dilemma

of choosing whether accelerated or conventional benchmarking mode used in PCMark 8 with PCMark 10.

PCMark 10 is a

new and improved version

of the benchmarking test and takes half of the time as PCMark 8. The tests indicate

better real-world performance

and use a simulation of real applications of various programs, such as MS Word and Adope Photoshop.
16. Heaven
Heaven is benchmarking software that performs extended stress testing on your computer and gives it extreme performance and stability test. This tool performs the CPU and GPU test with results detailed on it to give you the exact specifications. Some of the Key features of Heaven are provided as follow:
It allows users to know the temperature of GPU along with monitor the clock of the system through the benchmarking tool.

This software supports for Direct 9, 11 and OpenGL 4.0 and is powered by UNIGINE 1 Engine for better results.

Heaven hammers graphics cards of the system to its core; it tests GPU stability under extremely stressful conditions.

This software tool is available in Basic, advanced and in professional model. It allows users to select the perfect software edition based on their choice and needs.
17. Super PI


Super PI calculates the value of pi to a specified number of digits and checks how the fastest single thread processor works under maximum pressure. The key features of Super Pi are:
It lets the users to view detailed information about their CPU performance such as its clock speed, cache size and etc.

Super Pi is

free CPU benchmarking software

that allows users to overclock the CPU for better performance and as a stress test checks that the system is still functioning correctly.
Conclusion
Different benchmark testing software focuses on one or all aspects of a CPU to evaluate the system performance and notifying you with the potential problems and latest upgrades that are necessary for smooth functioning of your computer. Users can run the CPU benchmark software themselves to roughly assess how categorically fast your PC is performing.
CPU benchmark software pushes the processor to the maximum load it can bear and then ranks it in comparison to the other similar devices. Comparing your own benchmark tests results with reviews of the latest hardware help you gauge the success of your latest overclock, tell you the right time for an upgrade and assures that your computer is par excellence.
Though there is plenty of system benchmark software available out there but the quality and functions lack behind to meet your expectations in revealing and stabilizing your system's performance. The above-mentioned list is of some of the best 20 CPU benchmark software that are tested and trustworthy and are must to try for your PC's hardware configuration.
Also read