There are a number of potential reasons for a computer user to clone their hard drive, but essentially the main reason behind cloning the hard drive is to create a backup of all your data and software. Cloning of hardware helps the users in unforeseen circumstances of original hard drive failure, so that they can easily swap it out for the clone. This step would avoid any unnecessarily complete reinstalling of system software and copy across all the data in the event of failure.
Users may set up a backup drive and clone it within their existing PC chassis or they may set it up as an external drive that will allow users to store it off premises as needed. It is quite also useful in upgrading hard drive to higher capacity or to an entirely different type form such as mechanical hard drive to a solid state drive (SSD). In order to manage regular backups, there is requirement of a reliable and trustworthy application that will likely preserve your data integrity without leaving any gaps.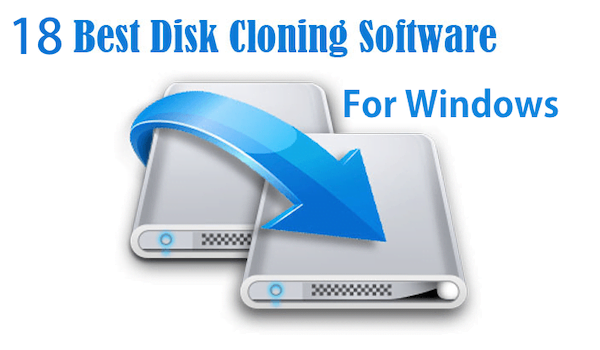 Basically, cloning software is the easiest way to make an exact copy of your hard-disk by creating a 100% identical and uncompressed replica of a given drive and choosing the best cloning software is not an easy task.
Thereby, we are providing a list of best disk cloning software for windows; both free and paid. So, without further ado, let us check out some of the potential disk cloning software available for you:
1. Ease US Todo Backup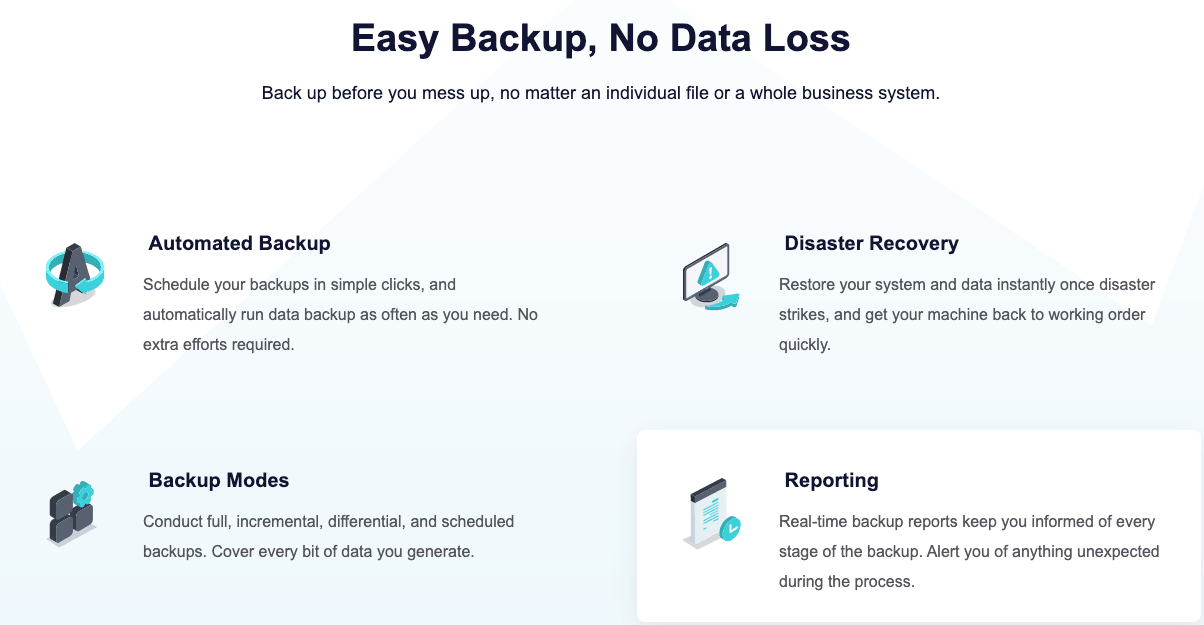 EaseUS Todo Backup is designed to be primarily a disk cloning program that offers a great number of services by enabling variety of cloning activities such as system cloning, hard drive cloning and partition cloning. It also provides with wide range of backup modes including full, scheduled and incremental backups. EaseUS fully supports for Windows OS ranging from the venerable XP version to Windows 10, as well as hardware RAIR, UEFI boot and basically all types of SSDs and HDDs. It is termed as among the best cloning software for Windows 10. The key features of this software are provided as follows:
EaseUS offers myriad of features and is a versatile data backup and recovery program for Windows computers, windows compatible storage devices and network drives.
The free tier of this cloning software has a lot of functionality that delivers more features than most of the other software. It is fully featured with an excellent user interface and supports both clone and migration.
The software is available at quite affordable price and is offered in two versions; a basic free version and paid version. The annual subscription of paid version costs $29.95 with free one-year technical support.
This freeware program spends the least effort to copy and clone a hard drive. No data loss or system boot error will occur with the use of this software in copying the exact data content of one hard drive to another, file-by-file and sector-by-sector.
2. Macrium Reflect
Macrium Reflect is a free disk cloning software for both personal and business use. It is a quite simple to use and high quality direct disk cloning software that supports essential task of direct disk cloning. The free backup or 30-day trial edition of this software allows users to test all the comprehensive features available in the commercial version. The key features of Macrium Reflect are:
The free tier version of this program offers more than enough for disk cloning or disk imaging such as support for restoration of non-booting systems, scheduling backups with flexible templates and creating live images of a running Windows OS.

It is well designed and is easy to use with intuitive user interface. It supports incremental cloning and has efficient and solid backup.

The well designed program supports Windows 10, Windows 8/8.1, Windows 7, Vista, XP plus Linux. It also offers malware protection for a cost of $69.95.

It also provides with a Workstation tier that comes with additional features of logging events in Windows, and central management using Macrium Site Manager, with volume discounts available.
Also read about Small Business Inventory software
3. Acronis True Director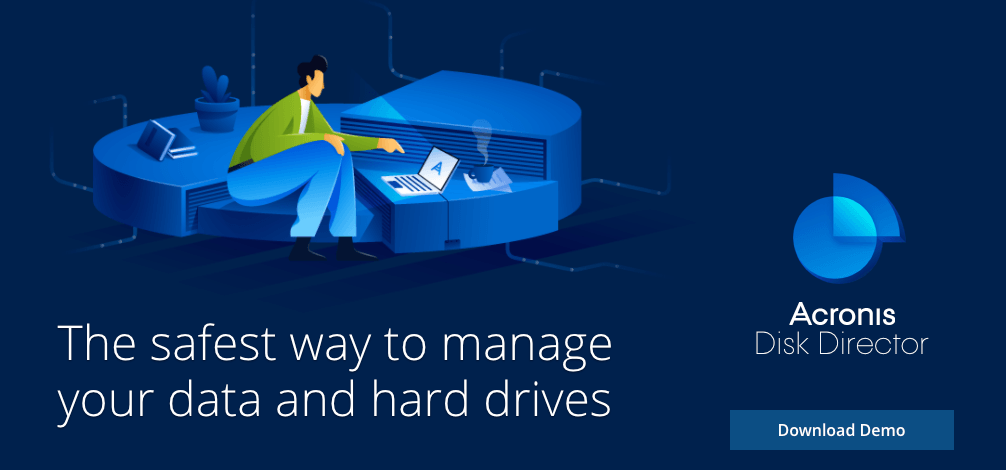 Acronis Disk Director is a windows only disk cloning suite and gives a array of supported services. It supports all versions of Windows from Windows XP to the latest Windows 10 version. Some of the Key features of Acronis Disk are given as follow:
This disk cloning software solution not only offers users with disk cloning features but also provides them with a extensive suite of disk management software such as formatting and labeling partitions, creating, splitting, resizing and merging of volumes and volume recovery.

By use of this program, disk can also be formatted into virtually any format including FAT16, FAT32, Exts/Ext3, NTFS, Linux, Reiser3 and SWAP.

Acronis Disk is available for demo but it is limited upto disk volume size of unde 100MB. To avail features of full version, users can get subscription with a one-time fee of $49.99. Also, the workstation license which comes with free upgrades and free technical support for a year is available at cost of $79.99/year.

It supports a plethora of disk services and multiple formats with a lot of backup tools and that is easy to use. It is also compatible with Acronis True Image and supports UEFI.
Also Read:
4. Clonezilla
Clonezilla is a great free, open source hard drive cloning and imaging software. It is one of the best free disk cloning software for Windows that work on drives with bad sectors. This program supports fast backup and cloning of disks and files and allows the system admins to carry on bare backup and entire system deployment. The key features of Clonezilla are provided as given below:
Clonezilla offers additional functionality such as disc imaging and disc partitioning duties and is incredibly light on resources. It can be run from optical media; USB stick or Clonezilla Live CD.

This program offers supports multiple file systems, works on both Windows OS and Linuz OS. It has very fast restoration speeds at reporting restoring rates of 8GB/mins.

It provides AES-256 encryption to safeguard data access, storage and transfer. Users are also allowed to restore one image to multiple local devices and can also easily customize imaging and cloning.

Its multicast cloning feature supports the simultaneous cloning of 40+ systems.
5. Paragon drive Copy Professional

This software program is the professional grade cloning software providing users with advanced features. It covers the full range of disk duties such as cloning of the entire drive and cloning by the partition and can even resize the partition while copying it or copying a hard drive to another with a dissimilar sector size. Some of the key features of Paragon Drive Copy Professionals are given as below:
This software allows users to create a virtual clone or their PC to a USB drive that can then run portably from another PC. It also offers to create recovery media to be able to boot a non bootable PC through Recovery Media Builder 3.0.

It offers with features to clone the whole disk or only a partition as per users needs. They can also clone the disk to a smaller drive.

Paragon drive is a well designed program with an ergonomic user interface that permits you to create a recovery media file. The standard cost for 1 PC stands at $40.

It is also featured with wiping or disk partition tools so you can resize partitions via disk cloning and can clone PC on a USB drive as well.
6. AOMEI Backupper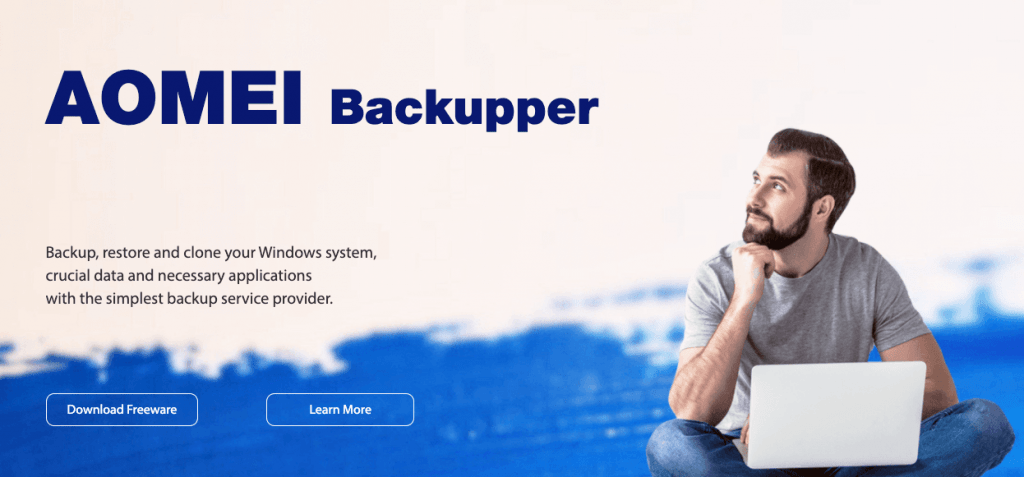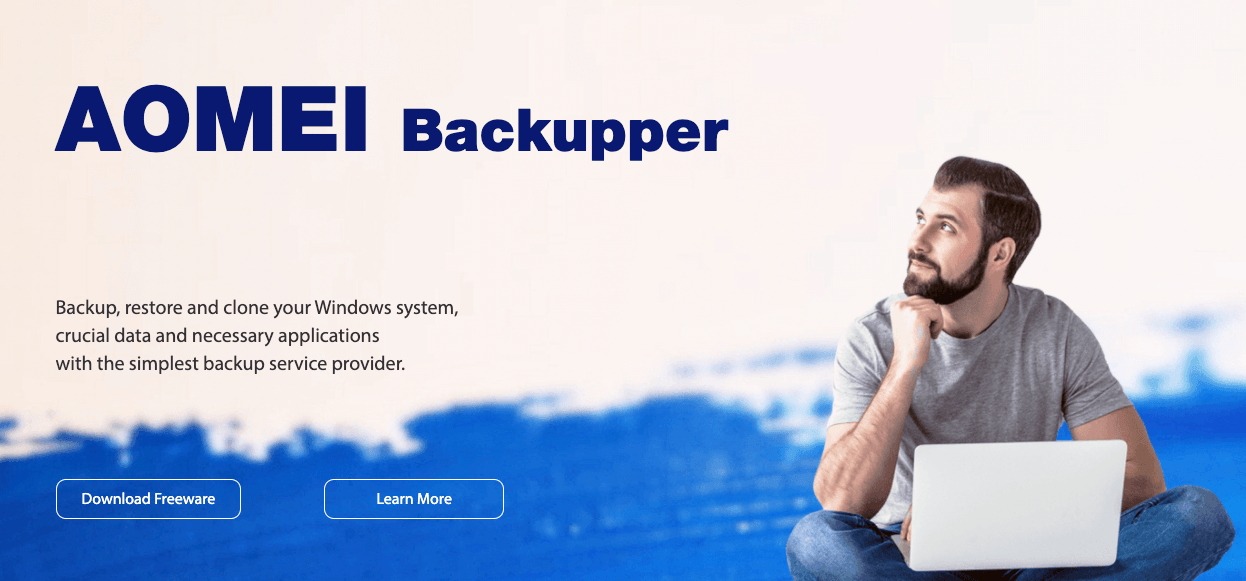 AOMEI Backupper is among the best free disk cloning software for Windows 10 that is available as free to download and use. The application supports Windows and enables you to transfer your operating system to another drive easily; without the need to install it again. It also allows users to upgrade the hard disk from old to a new one. The key features of AOMEI Backupper are:
Users can clone one disk to another without disturbing the operating system and can also clone their data sector by sector.

The program supports GUID Partition table (GPT) and Master Boot Record (MBR) partition styles and can clone HDD to HDD, HDD to SSD, SSD to SSD for disk upgrades and data migration.

It allows users to access their important files on Laptop, mobile phone, laptop with the cloud network account.

It also features with an intelligent cloning option that only copies over used c=space on the hard drive. The paid version of AOMEI Backupper is available from $49.95 for a single PC license.
Also read about fab's autobackup alternatives
7. Minitool Partition Wizard
Minitool Partition Wizard is one of the great cloning software for home and commercial use for disk copying and data management. It is a competent disk management tool that lets you do more than just cloning and disk backups. The key features of this software are given as below:
It is user-friendly cloning software providing a intuitive user interface. Through its varying data recovery features, users can recover the lost partition and files easily.

The software supports latest disk technologies including MBR and GPT formats and can assess disk performance and readily fix system errors.

This disk cloning software allows users to check on system integrity, align partitions, convert MBR to GPT files and manage or clone disks.

It supports Windows XP or later systems such as Windows 10, Windows 8.1/8, Windows 7, Vista as well as regular HDDs, SSDs, SSHD, external HDD, USB Flash drive, SD card, Hardware RAID and Dynamic disk.

The price plans for home users range between $59 and $99 while the professional paid version starts from $259 for a single server.
8. Daemon Tools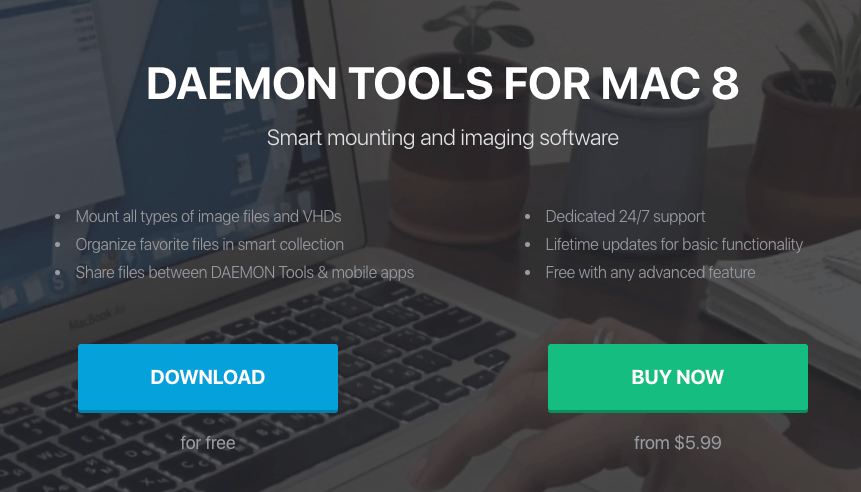 Daemon Tools disk cloning software provides with multifunction solution. It is exactly not cloning software but works just the same. Daemon Tools Lite makes for popular disc emulation software with the primary aim to help you create virtual drives on your PC. It is available for free trial but the full version is not free. The key features of this software are:
It allows you to emulate up to

4

DT + SCSI + HDD devices, and also enables you to mount virtually all types of images.

Its best feature is its Virtual HDD, which creates a VHD backup (virtual HDD) of a physical HDD partition, thus helping you keep your files safe. It supports up to 256 HDD drives (mount VHD).

It provides with excellent Windows cross-platform integration with it's by default file encryption feature. Users can use unlimited number of devices at the same time.

You are also allowed to create a bootable image of your OS and load it on a bootable USB drive with password protection.
9. Symantec Ghost Solution Suite
The Symantec Ghost Solution Suite provides with a professional grade cloning software solution. It is especially designed for IT professionals working in midsize enterprise or organizations environment. The software incorporates all the features in the world but is not available for free. The key features of Symantec Ghost are provided as below:
The disk cloning feature of this software saves time in multi-user environments and can migrate to the latest OS as well as deploy software.

This high-end software suite allows users to deploy an OS image to countless PCs simultaneously and supports most of the platforms including Windows, Mac OS and Linux.

It also offers with strong encryption feature as of DOR standards security level.
10. Active@ Disk Image
Active@ Disk Image is a handy hard disk image software application that allows users to create a similar copy of SSD, USB, HDD, Blu-ray, etc. and storing it into a folder. Some of the key features of this cloning software are provided as follow:
Active@ Disk-Image supportively works on Windows XP, Windows 7, Windows 8, Windows 10, Vista and Server 2003/2012.

This disk cloning tool provides with image compression feature. Users are allowed to mount image of their choice as a virtual drive.

The software offers to image and restore fixed hard disks, and solid-state drives, and removable disks. You can easily verify the image after creating it.

This software has also a key feature that a copy of disk partition or hard drives contains only occupied sectors.
11. O&O Diskimage 15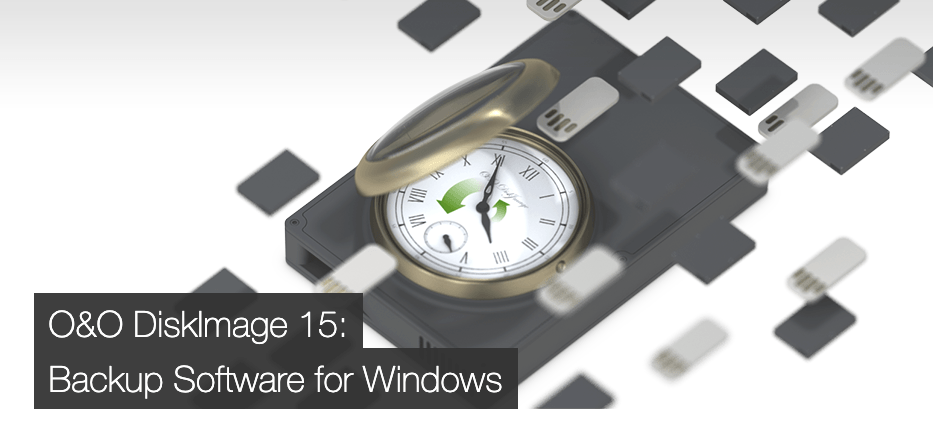 O&O Disk-Image 15 is the disk cloning application that provides for data backup for windows. You can back up an entire PC or single files even on a running system. It lets you to restore the system and to duplicate or clone hard drive or PC. It supports Windows 10, Windows 8.1, Windows 7, SSD drives and the latest UEFI System. Some of the key features of O&O disk-image are provided as follows:
It makes it easy to restore files, folders, drives, and disk and also allows boosting the system with driver integration.

O&O Disk-Image allows to create virtual hard disks directly and also has new and enhanced functions to control system via command lines

Through the use of this software, users can even restore their backup onto a computer whose hardware is different from the original machine. It can also Create a Windows Boot system directly from within the program with driver integration

The software tool offers monitoring and warning of security risks and also allows users to adjust the selected DPI setting of a connected monitor.

It is available at the cost of 49.95 USD.
Also read
12. R-Drive Image


R-Drive is one of the best backup and disaster recovery solutions which provide disk image files creation for duplication and backup process. It contains the exact copy of a hard drive, logical disk, and partition and prevents you from losing your data after a fatal system failure. It is available for 30-day free trial online. The paid version however starts at the cost of $44.95. Its key features are provided as follows:
R-Drive Image is a potent utility providing disk image files creation for backup or duplication purposes.

It provides with wide range of supported file systems that allows disk to disk copy and virtual drive connection.

You can store drive image files in removable media such as Iomega Zip, Jazz disks, CD-R (W)/DVD, etc.

It cloning tool has multi-language user interface and has advanced feature for Image restoration and Drive Imaging.

You can clone disk by copying data from source disk to the target one and can easily create images without restarting your windows system.
13. DriveImage XML
Driveimage XML is an easy to use and an effective disk cloning software for imaging and backing up the partition and logical drives. It enables the users to store images in XML files and process them with third party software. Its private edition is freely available online for use. It supports Windows XP, 2003, Vista, Windows 7, Windows 8, Windows 10. The key features of DriveImage XML are:
The software can copy directly from drive to drive and restore images to the same of a different drive.

It allows backing up of logical drives and partitions to images files.

It also has the feature to schedule automatic backups.

This tool lets you browse images, view, and extract files. You can also run DriveImage from runtime WinPE boot CD-ROM or live CD
14. NovaBackup PC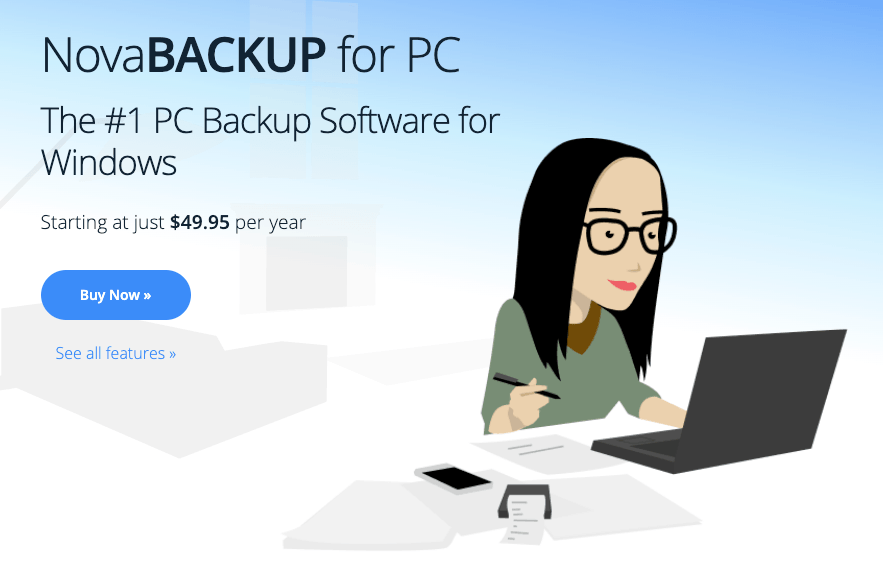 NovaBackup PC is powerful disk imaging software which ensures complete protection for your data. At the time of system failure, its Boot disk functions to restore Image Backup to get back to the previous state when Image Backup was created. The Key features of NovaBackup software are:
The software tool comes is safe and stable to use and runs on a decent speed. It promises multiple File and Image Backup options of Differential, Full, and Incremental.

It provides with two backup options i.e. file and image backup. File backup enables you to backup specific files, but image backup is to backup complete hard disk.

NovaBackup allows you to restore a single file, which was included in the backup file and provides with an option to schedule backup so that you don't have to be bothered for the same.

It Supports NTFS format drives connected to the hard drive and comes with AES 256-bit, AES 192-bit, and AES 128-bit encryption.
15. Hard Disk Manager 16


Hard Disk Manager 16 is another best disk cloning software that is user-friendly and has an simple intuitive interface that makes it easy to use for all. The software helps in maintenance of the hard disk and control over storage space to keep a check on the performance of your computer. The core features of Hard Disk Manager 16 are given as below:
The software tool provides with an option of continuous backup and allows transfer data from one computer to another in a few seconds.

Hard Disk Manager uses the basic partitioning feature to maintain your system's health.

It provides protection to the system with an option to restore data in the event of any malware infection.

This cloning tool for your hard disk is available for free online and comes in protected mode, which means users can preview the changes and apply the changes according to their choice.
16. PCmover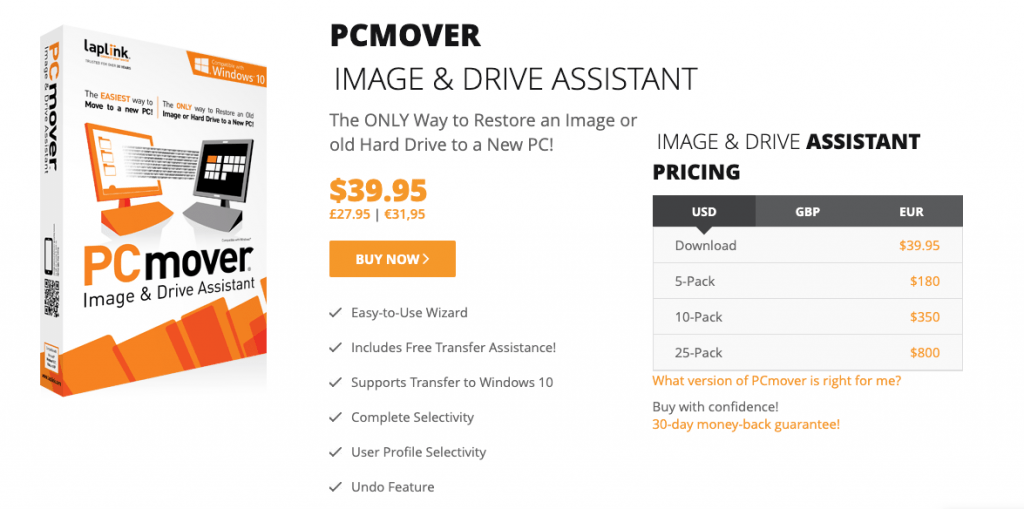 PCmover is one of the best free hard drive cloning software if you want to clone individual files, folders and account settings. Besides the feature of disk cloning PCmover also offers various other features. Here is a list of some of its key features:
PCmover boasts an easy to use wizard. This laplink's product is the only software that moves your applications, files and settings.

It provides with improves application processing and has a streamlined intuitive user interface.

It helps you to transfer faster and better and comes with an undo feature that allows you to undo actions and changes made to your computer.

It supports USB 3.0 and includes free transfer assistance and User profile selectivity feature as well.

It also allows you to exclude the files and folders that you do not want to be cloned.
17. PING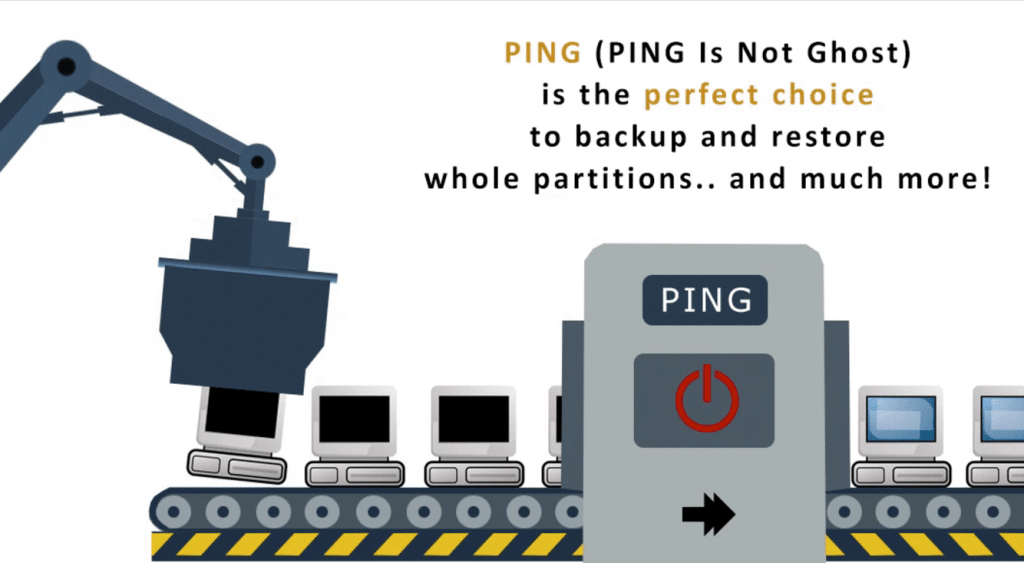 PING is said to be the best cloning software for Windows 10 that is available online for free and without internet as well. For this reason, PING is highly recommended among users to clone their hard drive on Windows 10 for free. The additional features of this software are provided as below:
It lets users to create a bootable restoration disk offline.

It is absolute perfect choice to locally backup and restore whole partitions and much more.

With the use of PING, you can easily restore and create backup for BIOS data.

It also allows users to create your own restoration bootable DVD.

The software can be burnt on a CD and booted or integrated into a PXE/TFTP environment.
18. Iperius Backup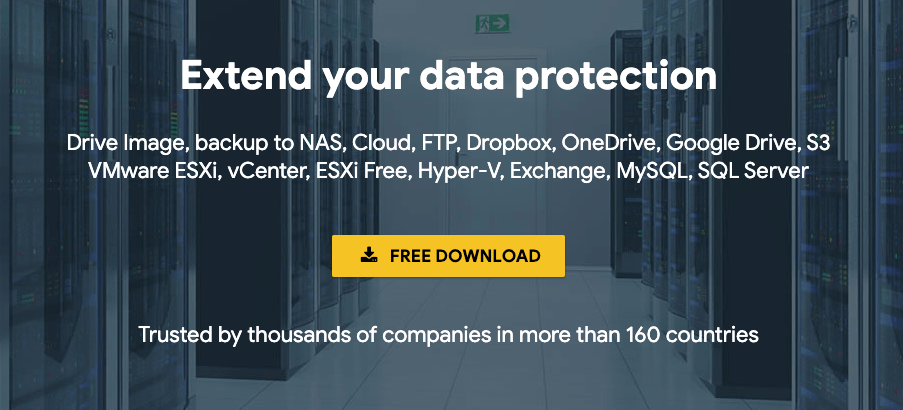 Iperius Backup is an image backup tool for Windows 10 that lets you create disk images and clone drive images and automatically send them to the cloud. This software supports a range of database virtual services. The additional key features of Iperius Backup are provided as below:
The software supports cloud services such as Google Drive, Onedrive, Amazon S3, Dropbox, Azure Storage and much more.

It secures cloud backups with its AES 256-bit encryption feature to ensure your data is kept safe.

This disk-imaging tool is especially designed for enterprise users by providing them with a central perspective to monitor backup files, databases or VMs.

Users can avail its free trial recommendation to get to know its advanced features more. Iperius Backup has offers multiple license types and its Desktop version starts at the cost of $32.
Conclusion
There are so many cloning apps available in the market and selecting the best one is indeed a big challenge for the computer users. All the aspects should be verified by the users about the software as its ease of use, capability, smooth cloning experience and a free trial of the system clone feature.
So, an attempt is made to make readers aware about the importance of hard drive cloning software and to guide you through the selection of the best disk cloning software available for windows. It is recommended that you must consider your needs and budget first and then accordingly for the selection of the best cloning software.
Also Read: