Just choosing the right browser won't solve your problems. If you need a smarter and faster method of working then apart from choosing the right browser you need to have the right set of extensions. Sources say Google Chrome is the most widely used web browser all over the globe. But what makes your browser more productive and dynamic, is your browser extensions. We have jotted down some of the best extensions for chrome right here:
Check out 41 Best Extensions For Chrome browser
41. Google Dictionary: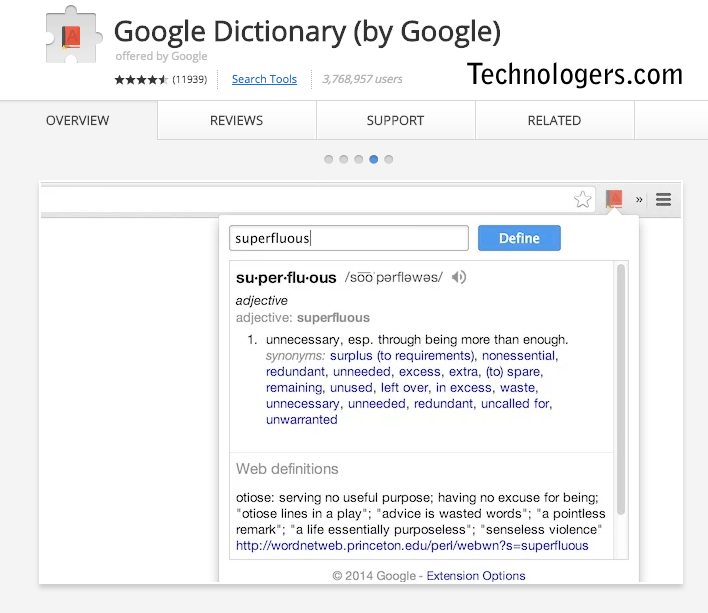 If your language skills are not that strong, the Google Dictionary Chrome extension is one of the best extensions for Chrome that you can go for. If you don't get the meaning of any word in an article filled with bombastic words, just double click on it to get its meaning in a pop up message. It also teaches you the right way to pronounce a word.
40 . Click&Clean: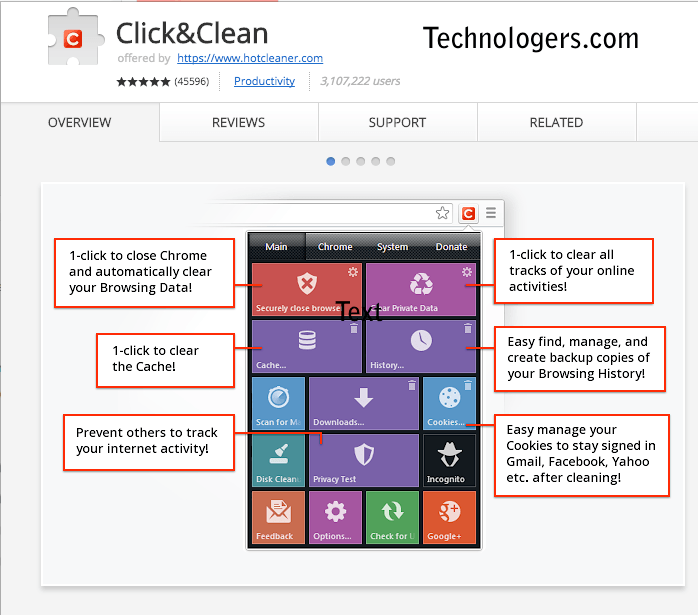 We all know how unsafe it is today to use the internet. The user's privacy is often compromised while browsing over the internet. Well, Click&Clean to your rescue! It is a piracy protection extension of Chrome which analyzes the sites you visit. It informs you if in any case your privacy is hampered or your data is under surveillance or not.
39. gl URL shortener: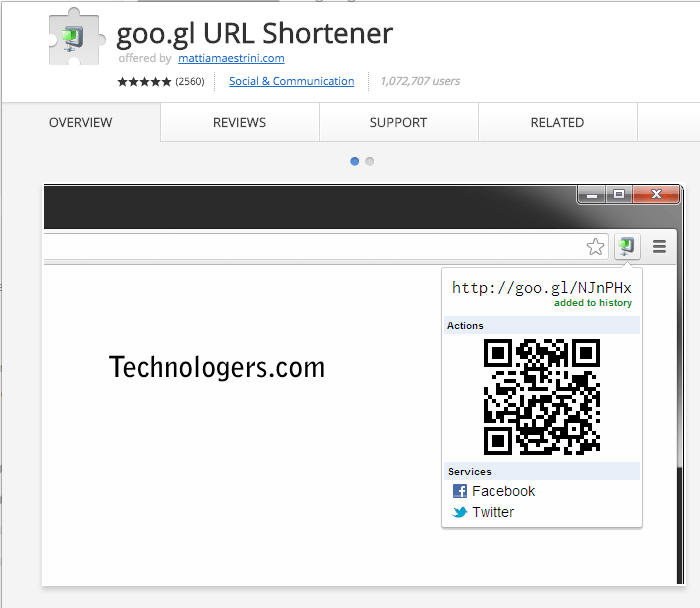 Sometimes while sharing a website's link with your friend, you find it quite cumbersome due to the long length of the URL. Goog.gl Shortener can help you out in here. It shortens the length of the URL and also helps you to create keyboard shortcuts to create shortened URLs. It also allows you to share the link over FB or twitter with just a click.
38. Floating Player:
Watch videos while you browse the internet. Works with YouTube™, Twitch.tv and others.
37. Adblock Plus:
You must have faced this annoying situation where as soon as you open a web page your screen gets filled with unwanted ads and You must have faced this annoying situation where as soon as you open a web page your screen gets filled with unwanted ads and pop-ups. You just need to use Adblock Plus chrome extension which eliminates all the bothersome ads and pop ups. It blocks most of the disturbing pop-ups like those of Facebook, animated ones etc.
36.Stay Focused: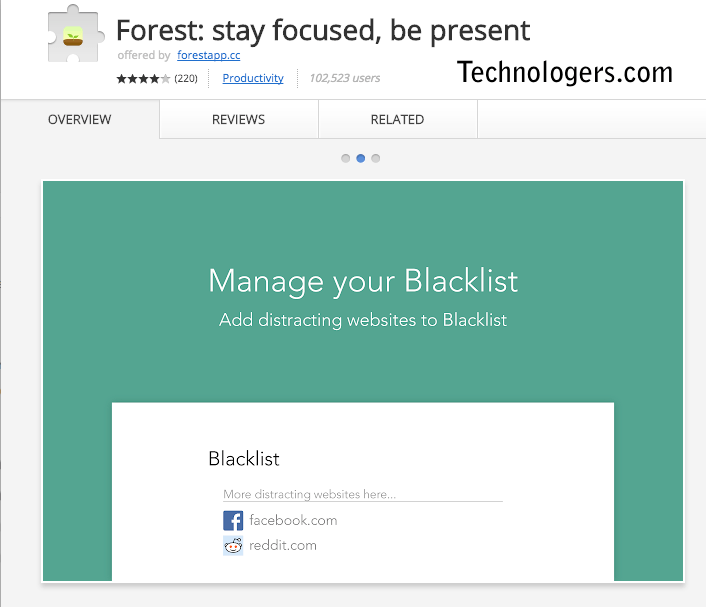 Right between our hours of office work, we love to have a sneak peek into our social networking profiles like those of Facebook and Twitter. As a result your work efficiency gets hampered. So if you want to restrict your mind diverting sites' usage, then go for the Stay Focused plug in with the help of which you can set limits to your unwanted site usage.
35. Pixlr Editor: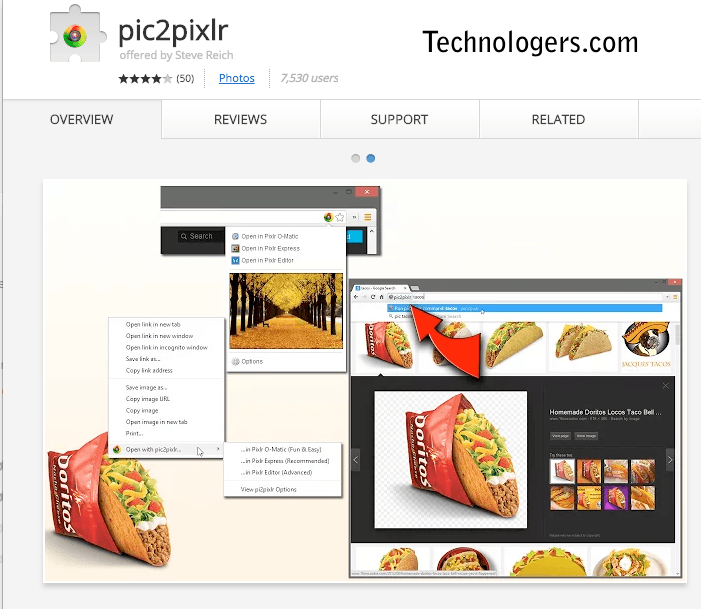 We all are aware of the famous photo editing application Pixlr. Google has a extension called Pixlr Editor which gives the user impressive results of editing Chrome images. The extension is a full fledged photo editing app on Chrome.
34. Google Input Tools:
Listed among the best extensions for Chrome browser, the Google Input Tools allows you to type in a wide range of languages. You can type in through transliteration or handwriting mode or in script. It also allows you to set various keyboard shortcuts to make your job easier.
33. Auto Pagerize: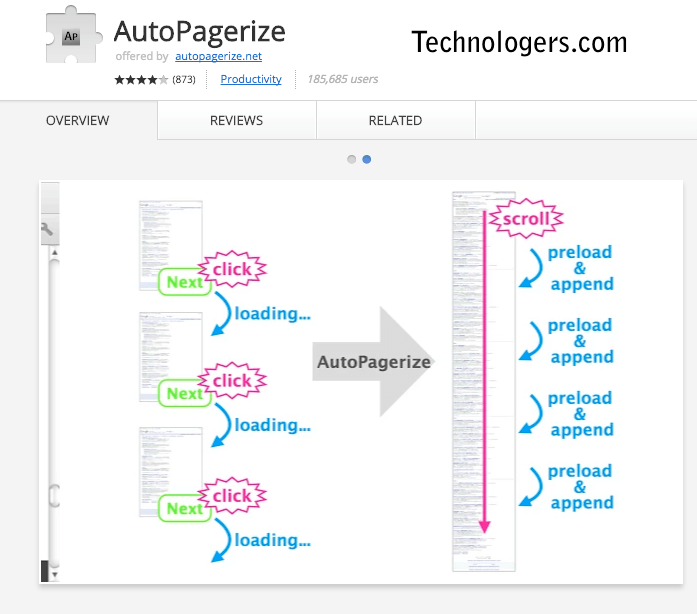 While going through a web page, you have to click on next to go to the next web page. But with the help of Auto Pagerize you can make the next web page appear right after the first web page ends. Sound very convenient right?
32. 1Password: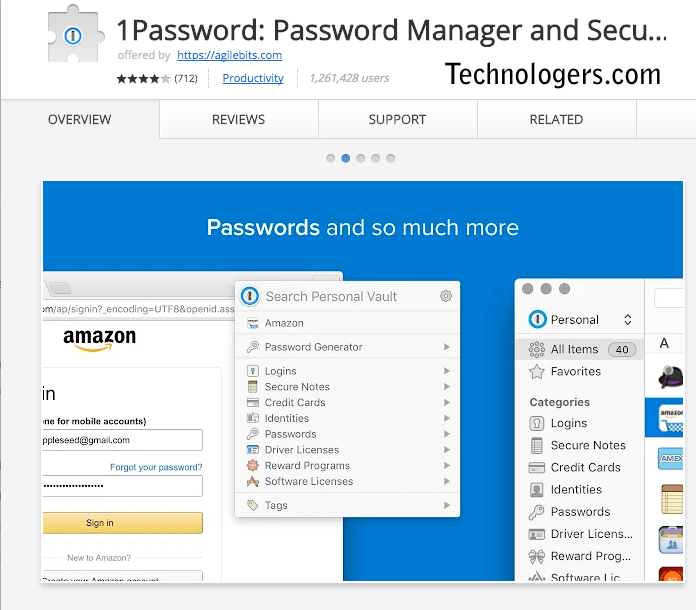 We all face the issue of setting new passwords and then mugging it up for future use. But with the 1Password extension, you don't have to do that anymore. 1Password helps you in creating new passwords for every site you use and remembers them for your convenience.
31. Earth View: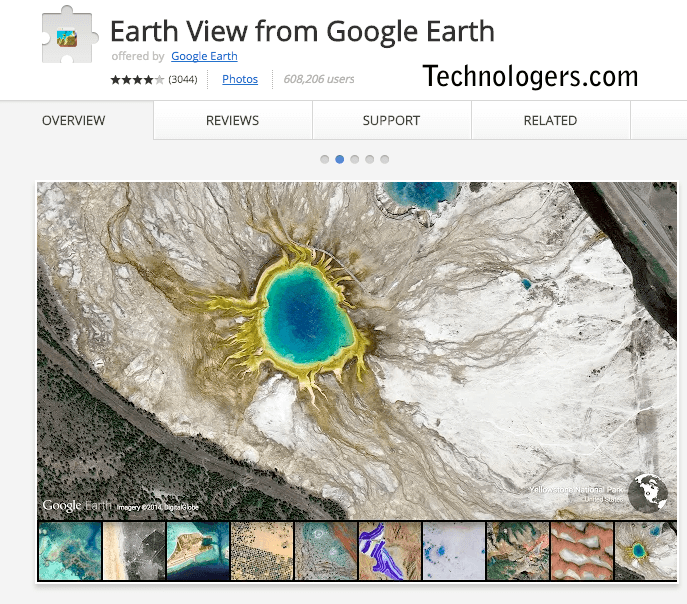 Voted as one of the most useful and best extensions for Chrome, The Earth View by Google Maps is a very fascinating plugin. It allows you to view the satellite images of different locations on the globe. Users have said that the images of different locations are breathtakingly beautiful.
30. Save to Pocket: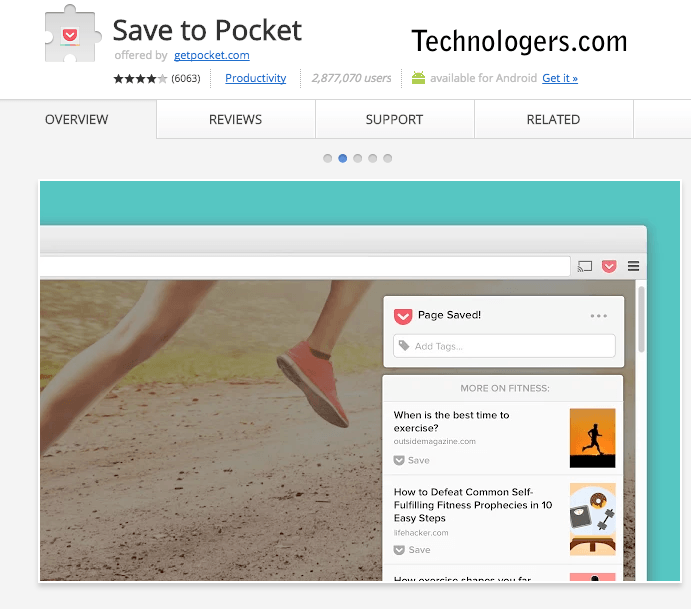 This is a very useful Chrome extension which can be used to get offline access to various contents. The contents of the website or webpage get stored into the Pocket. Then you can access the content later whenever you want; even when you don't have internet access. Keyboard shortcuts for saving the contents into the pocket are also available.
29. Turn off the Lights: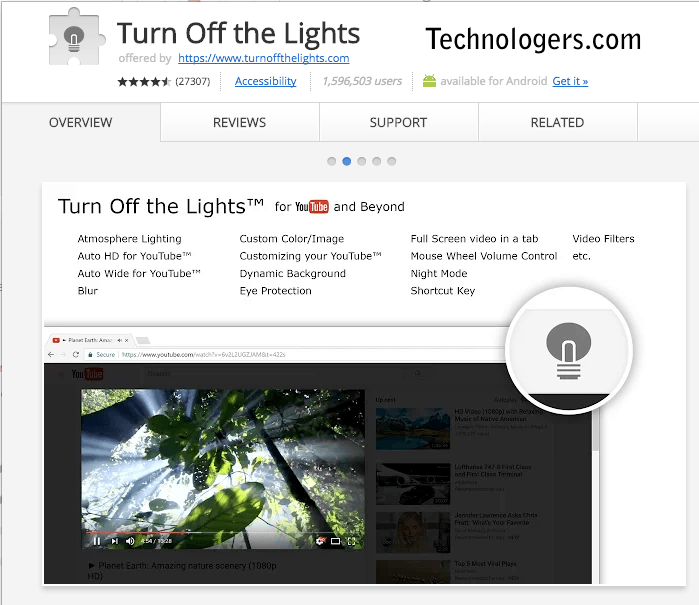 Does the web page part surrounding an ongoing video interrupt your concentration of watching the video? Well, Turn Off the Lights is one of the best extensions for Chrome makes the interrupting portions of the webpage fade away while watching a video.
28. Evernote Web Clipper: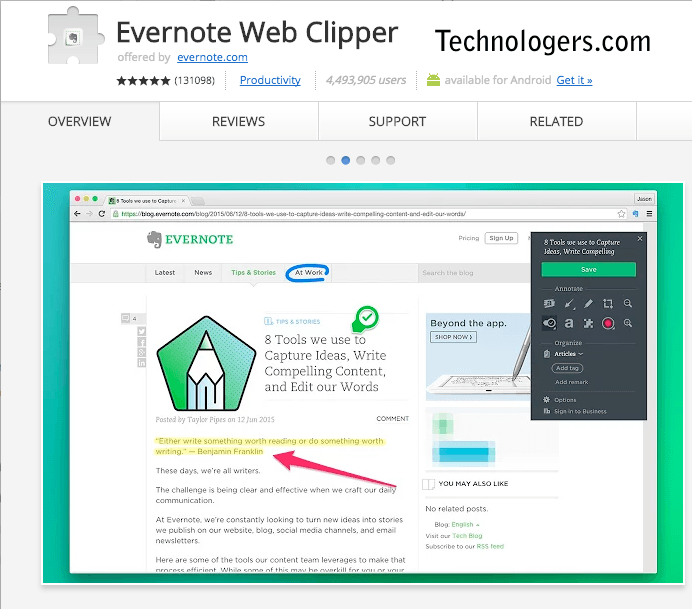 This is a very useful Chrome extension which helps you in copying and pasting stuff from various web pages for a more convenient reading experience. It also allows you to copy images, commentate pages, etc. You can save all these stuff on Evernote and can easily access them from any device that has internet access.
27. Google Quick Scroll: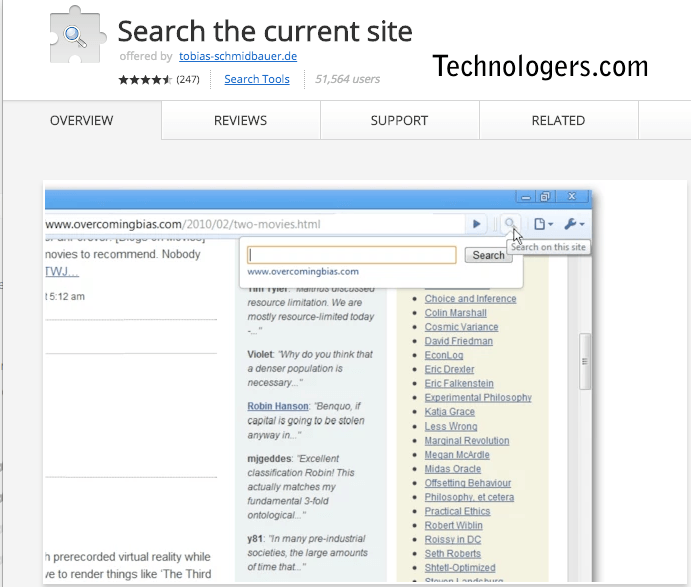 When you are in search of something in particular over the internet, the thing often gets lost in the heaps of content of the web page. It is like finding a needle in a hay stack. Well, Google Quick Scroll is here to your rescue. It takes you directly to that very portion of the webpage which has the text, images, quote etc. that you are looking for.
26. uBlock Origin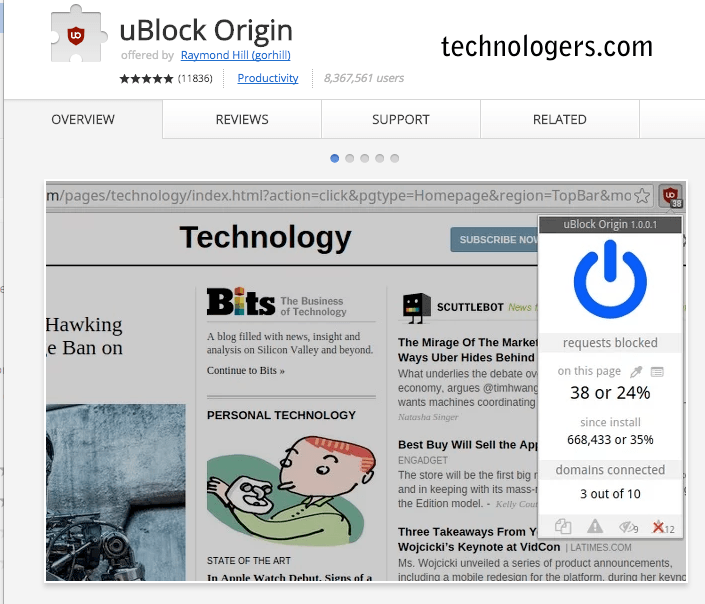 Finally, an efficient blocker. Easy on CPU and memory.
25. Blur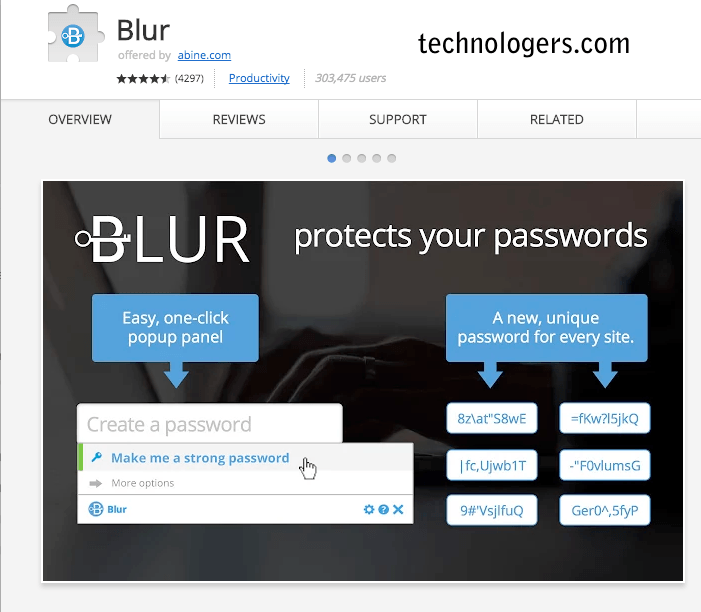 Protect your Passwords, Payments, and Privacy. Better than a password manager: Blur makes it easy to keep track of and secure all your personal information online.
24. Zenmate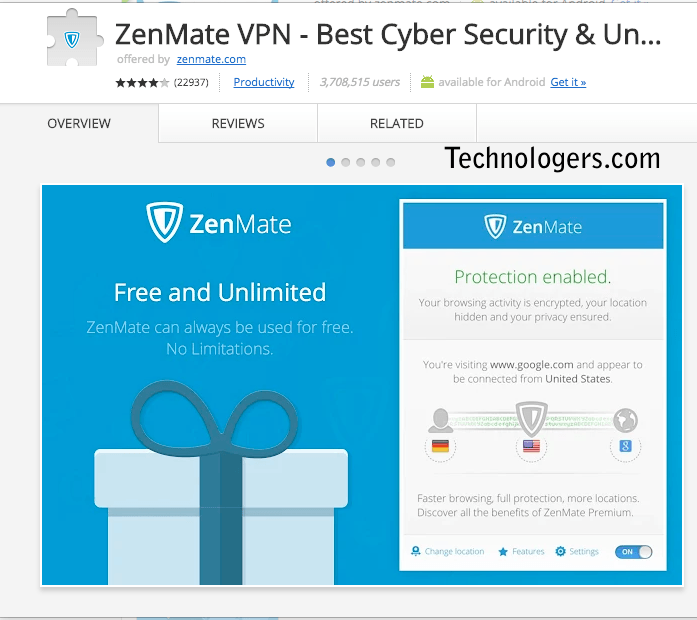 ZenMate Core VPN is the easiest way to stay secure and private online, while accessing the content you love.ZenMate VPN is trusted by over 34 million users.
23. WOT: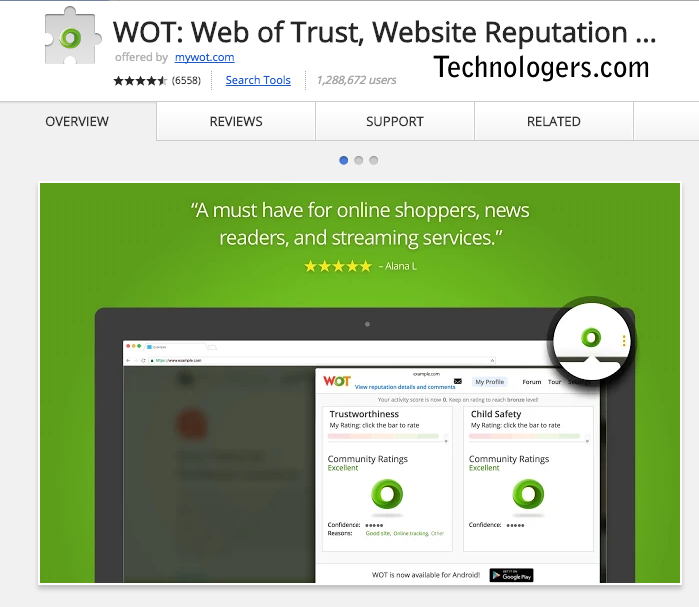 Check out any website for reputation and safety information based on users' experience. The official Web of Trust Chrome Extension.
22. HTTPS Everywhere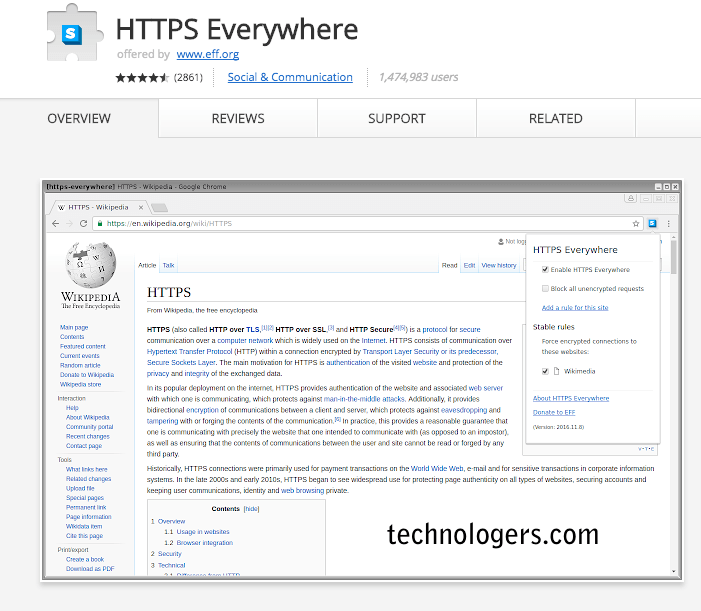 HTTPS Everywhere is an extension created by EFF and the Tor Project which automatically switches thousands of sites from insecure "HTTP" to secure "https". It will protect you against many forms of surveillance and account hijacking, and some forms of censorship.
21. Boomerang for Gmail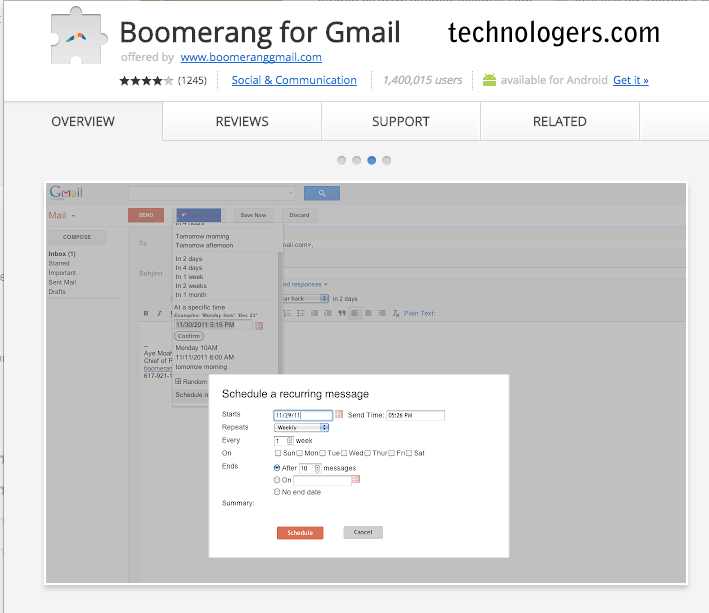 Boomerang allows you to schedule messages to be sent or returned at a later date. Write a message now, send it whenever, even if you're not online. Track messages to make sure you hear back, and schedule reminders right inside Gmail
20.Pushbullet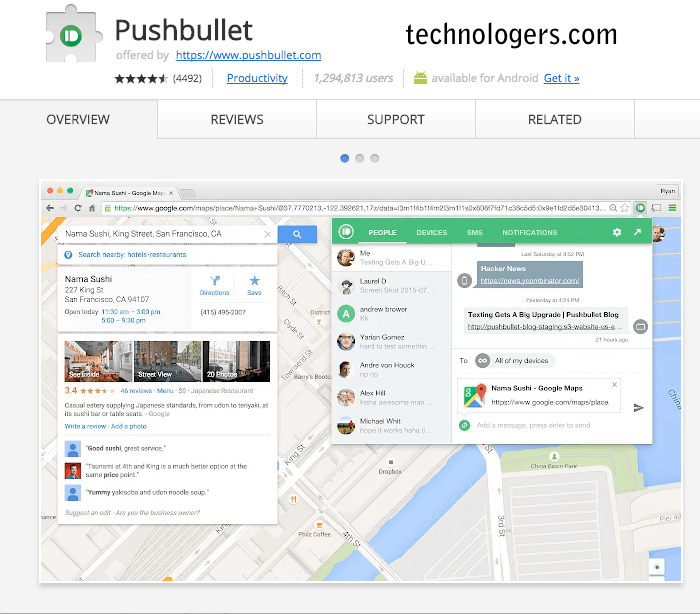 Bringing together your devices, friends, and the things you care about.
19. Remote Desktop Manager For Chrome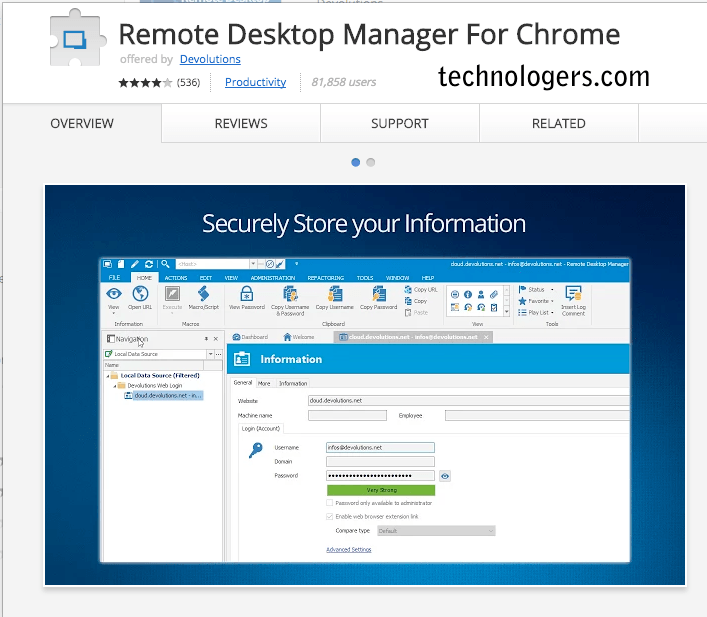 Remote Desktop Manager For Chrome is a free form filler extension that obtains credentials from Remote Desktop Manager.
18.I'm a Gentleman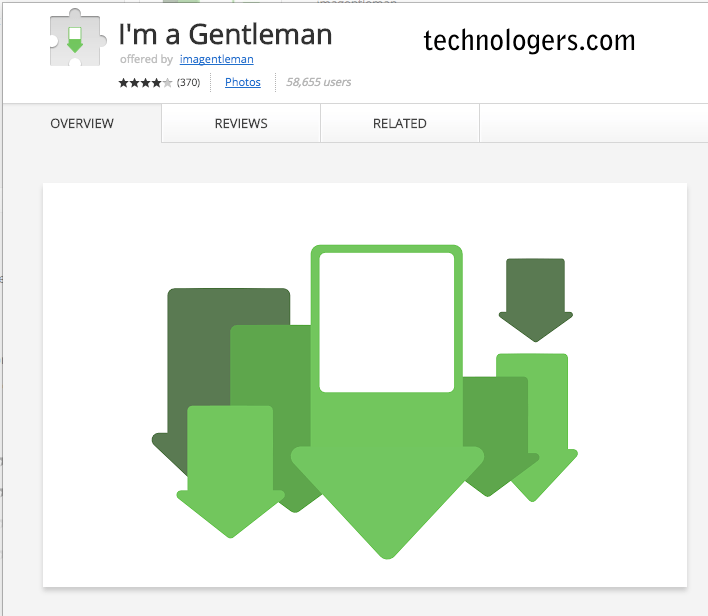 Save an image with one click or dragging it, or all the images in the page using the extension button.
17. Momentum
Replace new tab page with a personal dashboard featuring to do, weather, and inspiration.
16.The Great Suspender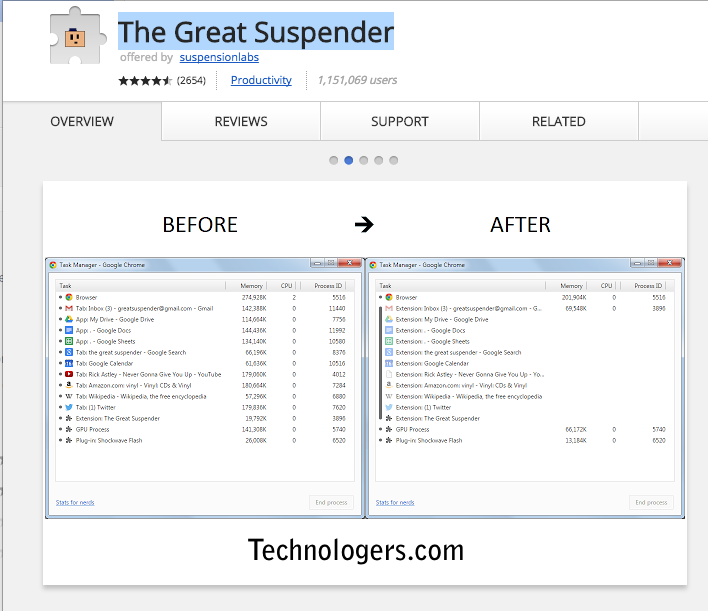 this extension will Automatically suspends unused tabs to free up system resources
Chrome Extensions for blogger/ seo expert
15. WordPress Admin Bar Control:
If you work with WordPress on a frequent basis you may have a love/hate relationship with the admin bar. The admin bar is exceptionally handy when jumping between the front and backend of a site or when writing content but it can also get in the way when doing design or trying to build the aesthetics of a site.
14. Todoist for Chrome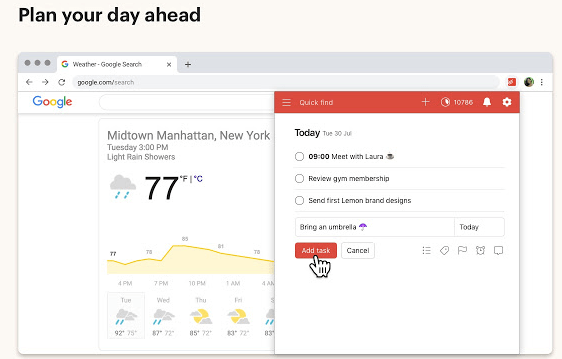 You can Organize work and life with Todoist for Chrome:
• Add websites as tasks: Add a blog post to your reading list. Save an item to your wishlist. Add work tasks to follow up on.
• Plan your day: Quickly organize your tasks for the day right from the extension.
• Complete tasks from the browser: Once your tasks are done, check them off without switching context.
13. Archive Poster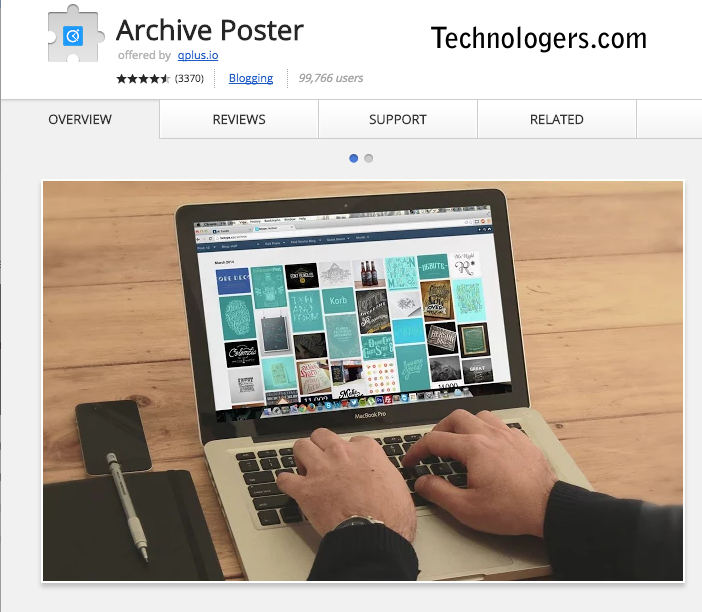 Quickly Reblog and Queue right from a blog's archive! The archive poster is a new type of extension that allows you to quickly reblog, queue, draft, and like posts right from another blog's archive.
12. AutoPatchWork: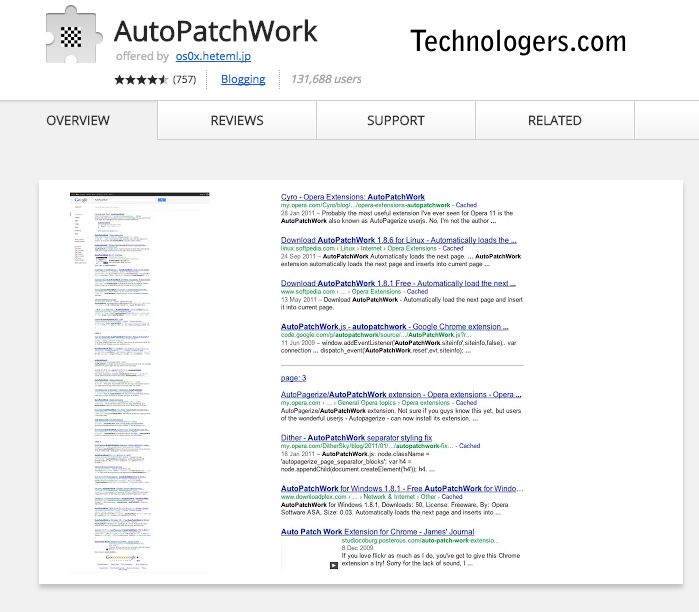 Automatically loads the next page and inserts into current page when you reach the end of the page. like AutoPagerize.
11.LinkPizza:
Shows if LinkPizza can monetize any of the advertisers in your Google™ Search
Chrome Extensions for developer tools
10.Tag Assistant (by Google)
Tag Assistant helps to troubleshoot installation of various Google tags including Google Analytics, Google Tag Manager and more.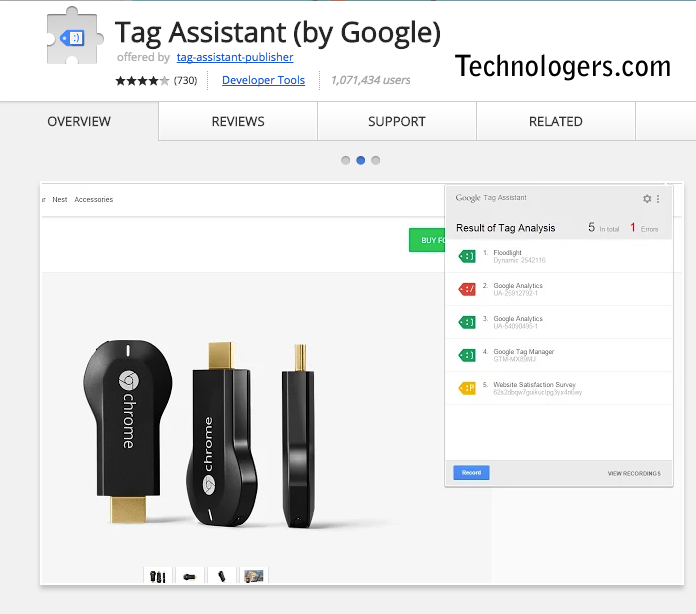 9.WhatFont
The easiest way to identify fonts on web pages.
8.BlazeMeter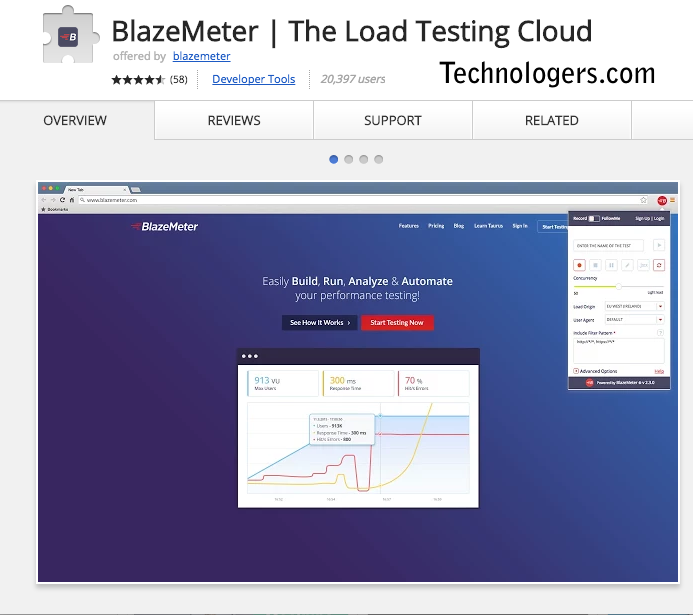 Record all HTTP traffic and create a load test in less than 10 minutes (Apache JMeter Compatible).
7. Grammarly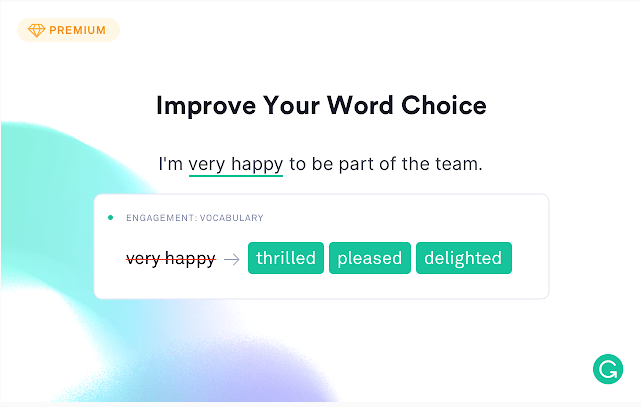 An extension for everyone who want to improve their grammar.
6. Gauge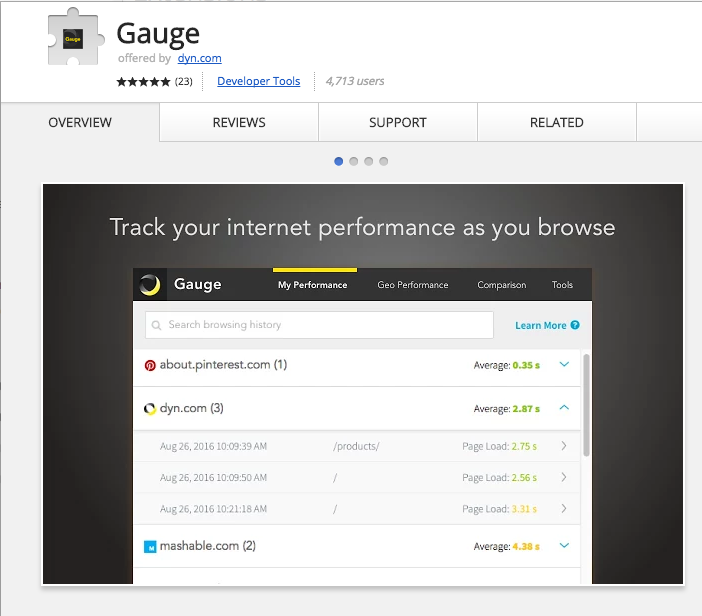 Ever wonder if your slow internet connection is due to your WiFi, ISP or a website? Or if your page load times are similar to others accessing the same websites? Are you providing security related information to a website in a suspicious location?
5.Tampermonkey BETA
The world's most popular user script manager
4.Cookie Inspector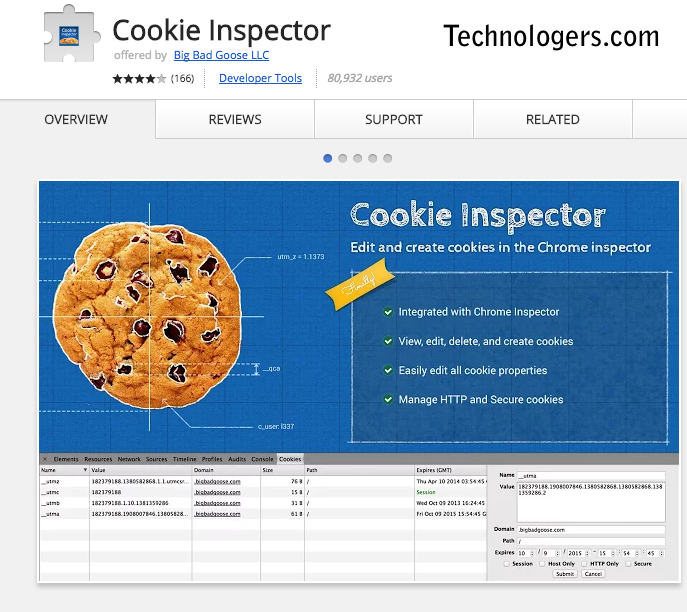 Missing cookie manager for Google Chrome. Edit and create cookies right in the Developer Tools.
3. Hide My IP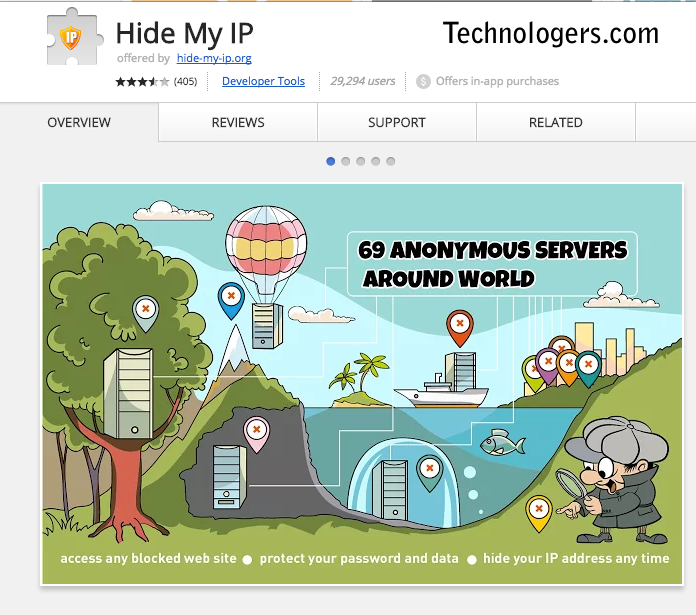 Hide My IP is number one tool for hiding your IP and unblocking any website!
2.PrettyPrint: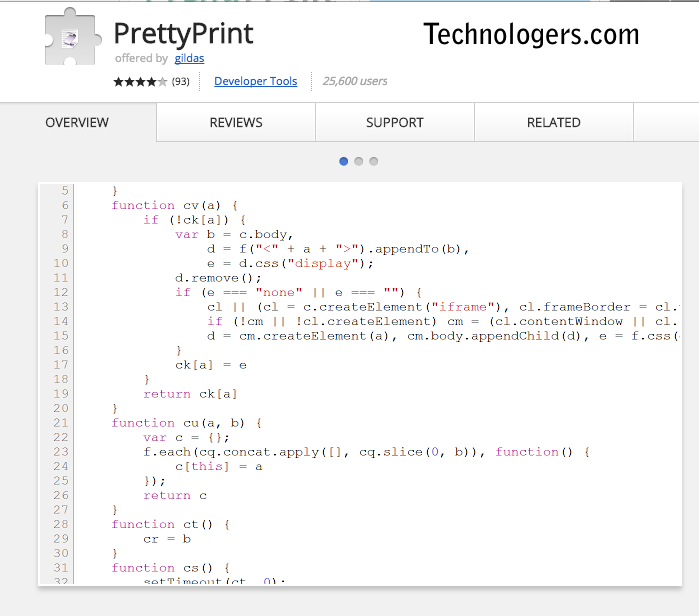 JavaScript and CSS formatting/syntax highlighter
1.Mobile View
Mobile View is a extension for developers who want to check responsive website fast and easy.
When your internet usage becomes easy and smart, all your jobs get done faster. So do use the above-mentioned Chrome extensions and give your reviews right here in the comments section.
Also Read: