Sometimes, while talking to your friend's words aren't enough to express what you feel. And this thing happens with almost all of us. At this time you send Emojis to your friends to express what you feel. Nowadays, almost all the apps has got emojis which you can send to the other participant with whom you are chatting. On Whatsapp also you have GIFs, Snapchat you can send Emojis, and Hike messenger app has almost all types of emojis of what you feel. But, after all of this also sometimes you don't get the exact emoji which can match your mood.
At this time, you feel like making your own Emoji, am I Right? Do not worry as you can Create Own Emoji Online, yes. There are few apps and websites available on the internet which allows you to create own Emoji Online.
If you want to create your own Emoji then check out this article and start making your own Emoji.
Before we start, first let us see few questions regarding creating an Emoji Online.
Q1. Can I Turn A Picture Into Emoji?
If you want to use a photo from your camera roll to create an Emoji, then it depends on the app or a site which you are using. You need to see they allow it or not. If they allow then choose the picture which you want to use and then resize it and make an emoji.
Q2. How do I add custom Emojis to my iPhone?
First, open your iPhone and click on SETTINGS, then go to General >> Tap on Keyboard >> Tap on Add New Keyboard >> Scroll down and tap on Emoji.
Q3. What are the 70 new Emojis on Apple?
Apple has brought 70 new Emojis to all the iOS devices including, iPhone, iPad, Apple Watch and Mac. All types of emojis are available in this 70 Emojis on iPhone. Few of the emojis are a mosquito, raccoon and swan emoji join parrot, peacock, and Popular food items, like salt, bagel, and cupcake.
Q4. How do I make custom Emojis for WhatsApp?
Create your own Sticker and send it on Whatsapp by simple steps. Just download the Background Eraser app, open it and choose the picture, now adjust the photo and crop it as per your requirement. Once you are done with adjustments, click on DONE.
Q5. Can Android get iPhone Emojis?
Yes, you can get iPhone Emojis on your Android device by downloading an app from Google Play Store. Go to Play Store and download Emoji Fonts for Flipfont 10 app. After that go to Setting >> Display >> Choose Font Style>> Choose Emoji Font 10.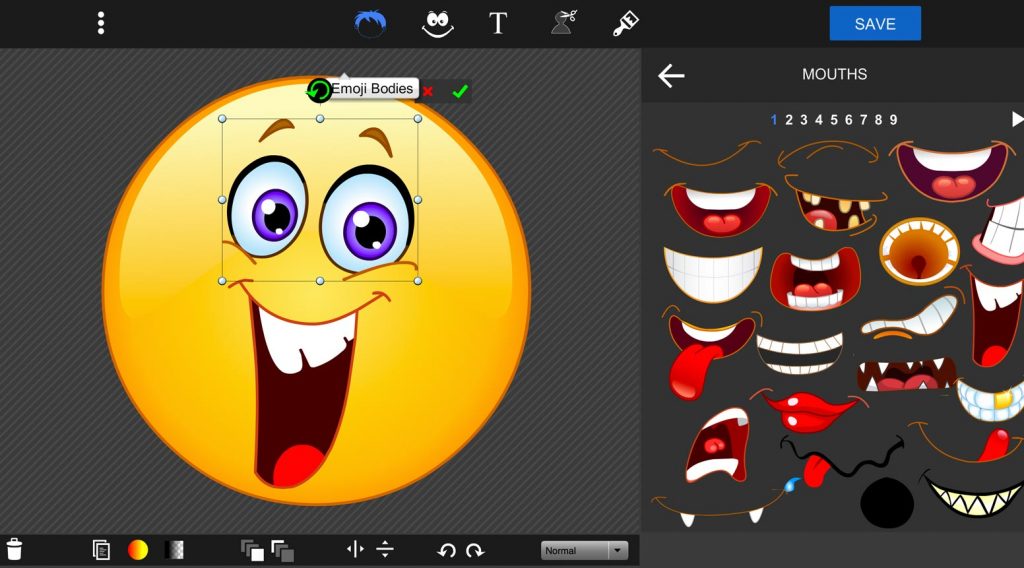 Now let us see how to create Own Emoji Online?
If you are not getting an Emoji with your mood, then you can create your own Emoji online. Many times it happens when you are talking to your friends or anyone, you don't get the perfect emoji to send. And this is when you feel to make your own emoji. If you are one of them, then you can create your Own Emoji Online.
But the question is how can you make an Emoji Online? Do not worry as you have come to the right place where we are telling you the ways to create an Online Emoji. Go Through the full article and start making your Own Emoji Online.
There are few apps available on the internet which allows you to create own Emoji. You need to download them and then start creating your own Emoji. Let us check out which apps allow to create own Emoji.
Also Read:
One Sample Demo With imoji App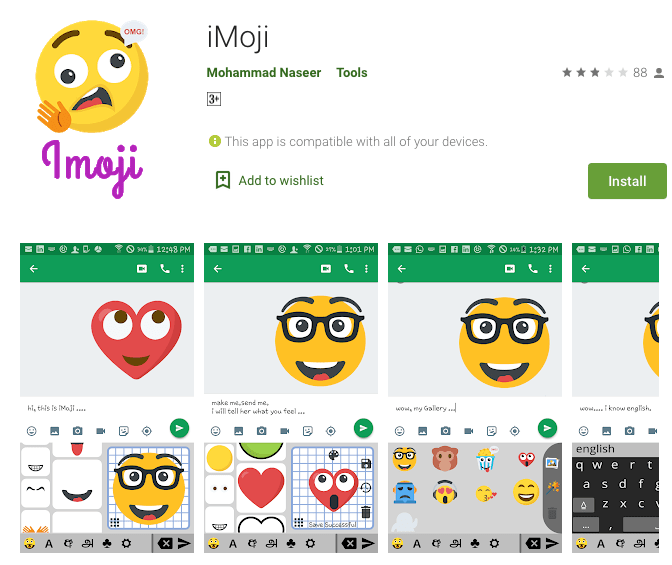 imoji app is a free app available for both iOS and Android. With this app, you can make emoji of any picture even if you have downloaded it from the web. Follow the steps to create emoji with imoji App.
Step 1: Download the app and Choose the Picture
Download the imoji app and open it. Click on the + sign and add a new emoji or artmoji or imoji. Now, click on the "imoji" then the camera will be opened. If you want a picture from the gallery then choose, or want to take a new picture then capture it. Keep the picture within the dotted oval.
Choose the picture from the gallery by clicking on PHOTOS which is at the lower-left corner. Adjust the photo, resize it and click on the arrow.
Step 2: Cut Out Emoji
In the next step, the imoji will cut out everything which was not inside the oval. However, if you want more border for your emoji then you can use your finger and trace the border around the picture. Trace the outline border and click on Scissors to cut out the extra background.
Step 3: Tag The Emoji
As you have created your emoji, you can keep it public or private as you wish. In imoji app, by default all the emojis are public and can be seen to all the imoji users. If you want your emoji to be public then give it a name so others can get this emoji in search. Or else if you want it private then tap on the lock button and give it a name.
Step 4: Share the Emoji
You can share the Emoji which you have created on iMessage, Facebook Messenger, Facebook, Instagram, Twitter, Copy to Clipboard, Set as Avatar. Click on any of the social media apps and share the emoji which you have created.
So, this is how you can create an Emoji online with the help of imoji app on your Android and iOS device.
Furthermore,
Fotor
allows you to edit emojis and easily place them on photos online.
Emoji stickers can be made and edited here; simply change the color, size, and transparency, as well as rotate, flip, and duplicate them.
Then, import the photo you want to edit, choose to add emoji stickers you like or create, adjust the position, size, and other settings, and then download and share the fantastic result.
There are few Emoji maker apps which helps you to create emojis. Let us check out a few of them.
Also Read:
Best Emoji Maker Android Apps
If you want to make emoji from your mobile phone then you can use these apps.
1. Bitmoji App
Bitmoji app is available for both Android and iPhone users. It is a fun app to use and has so many options to share it. It is quite a popular app. Normally many of them use it for Snapchat to make an avatar.
Using a Bitmoji app is very easy than other emoji creators. In Bitmoji app you can log in through your snapchat app which almost everyone uses and have the app in their phone. And you can take a selfie and compare it with the emoji to look good. You can choose all the elements to customize your emoji like choose a head, eye shape, skin tone, hairstyle and much more.
2. Emoji Me Animated Faces
All the Apple users can make custom emoji with this app. With Emoji Me Animated Faces app your emoji moves automatically like a GIF. As the emoji moves, it is more fun as normal emoji does not move when you send it to anyone.
With Emoji Me app, start making your own emoji. First, just, choose a female or male face and then create it as you like. Change the face shape, skin color, hair style, and so much more. There are so many combinations available which you can make. So, you can make a unique emoji.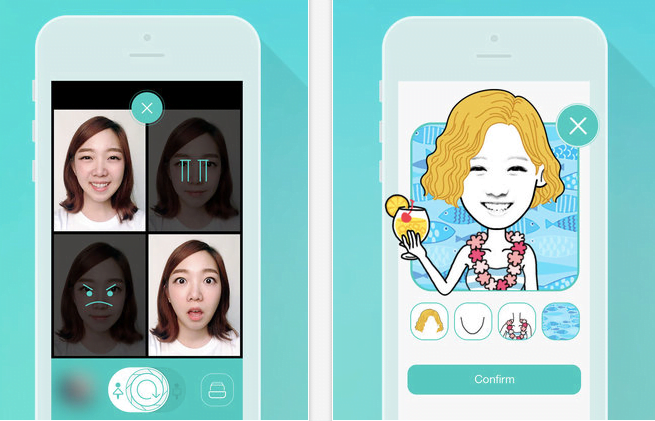 Once you create an emoji, the emoji will be automatically available in different versions, like will say "Thank you", Laugh, and much more. Then you can share the emoji through your messaging apps.
Also Read:
3. Personal Avatar Maker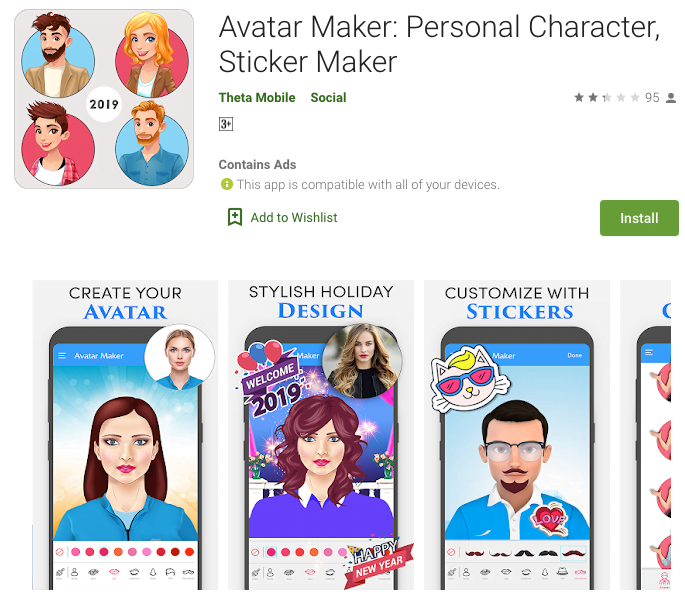 It is your personal avatar emoji creator app. On this app you can create cartoon avatars and animoji with your face. There are more than 600 themes available and 2000+ emojis and pictures available. There is also a huge library of stickers available.
4. Boomoji
Boomoji app is your own 3D Avatar. Here you can express yourself by using the library of the stickers, change your own look with these stickers. You can also easily share it with your friends. It allows you to make AR videos and you can also set pictures of your avatar on any of your social account. There are so many features available which will keep you hooked with this app.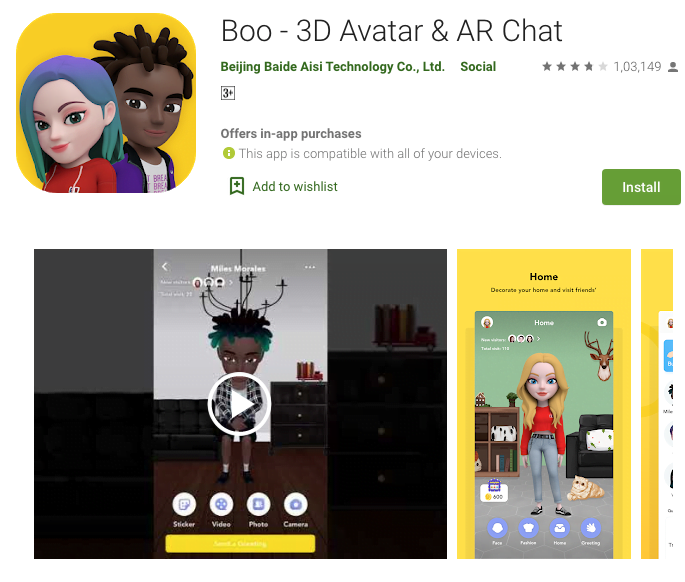 Main features of the app:
AR Camera
Create your 3D Avatar
Animated Stickers
Boomoji Keyboard
Boomoji Fashion
5. MojiPop- Gif Sticker
If you are a cartoon lover then this app is the best for you as you can turn yourself into one cartoon. In MojiPop app, you can create your own self into a cartoon. Within just 2 taps you can access a different set of stickers by using your face, with any emoji or in any situation. Create a cartoon character and send it to your friends and surprise them.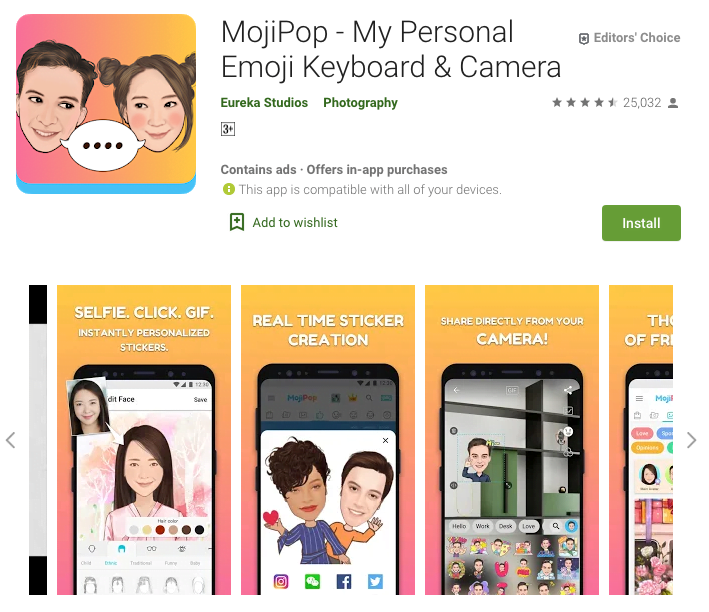 6. Emoji Maker
You can easily express your emotions with anyone by creating your own emoji. Share your thoughts with the emotions in the emoji and chat with your friends and family. With this app, creating emoticons is now very easy. Just with a few taps, your emoji is ready to send.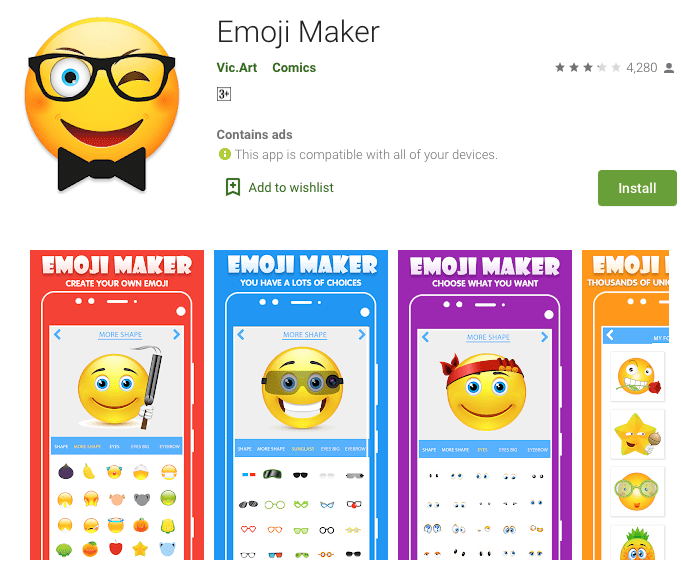 So, this is how you can create Emoji online. Hope you like this.
CONCLUSION
So, these are the few methods by which you can create your own Emoji online. If you are bored up by the regular emojis then start creating your own emojis online. Use these apps and create your own Emoji online. It is fun to make your own emoji and send it to your friends. Make different emojis and get the experience in creating emojis. We hope, this article was helpful for you. Stay tuned to us for more and latest updates.