Medical billing software is a computer program that automates the healthcare billing process at ease. The software is useful for medical practices and billing companies to optimize revenue, sustain the financial health of their business and improve their reimbursement rates. It addresses every part of the medical billing workflow, from scheduling appointments to processing payments.
These days, healthcare professionals use cloud-based medical billing software for their offices that is accessible from any authorized system having internet connectivity, since it runs on a remote server. And medical billing software free download just makes the whole process seem more affordable and easy.
In this article we have gathered reviews and comparison between the best 15+ medical billing systems. So, without further ado let's head over to the main content.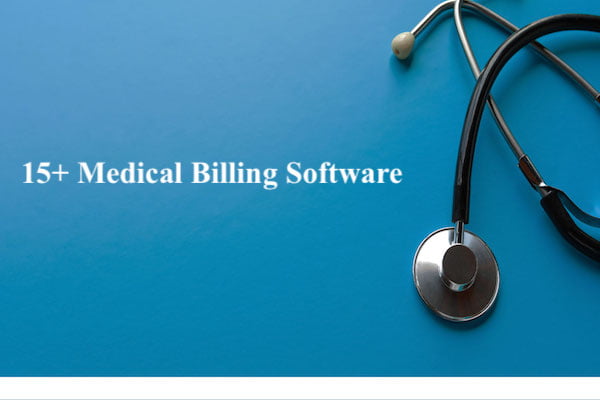 1. FreeMedForms EMR
FreeMedForms is a high-quality medical tasks management software suite available as open source for Windows, Linux, and macOS. The software offers multiple installation options and has quite an intuitive user interface. It provides a feature enriched patient records management system that is easy to use, also provides socio-demographic data of the patients, user management, and supports multiple languages that include English, Dutch, and French.
2. Care Cloud Practice Management Medical Software [Mac]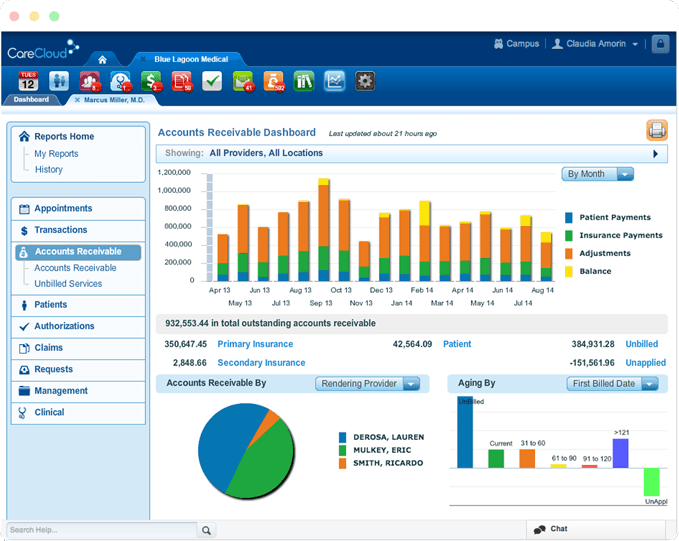 Care Cloud Practice Management Medical Software performs all medical administration related tasks quickly and easily. It provides health professionals with many great features that are medical billing, claim processing, reporting, scheduling of appointments, and much more.
This is web-based billing software that has quite a user friendly and intuitive interface that makes all of its features to be used by users at ease. It is a free medical billing software download for Mac users.
Rating: 4.5 out of 5
3. Kareo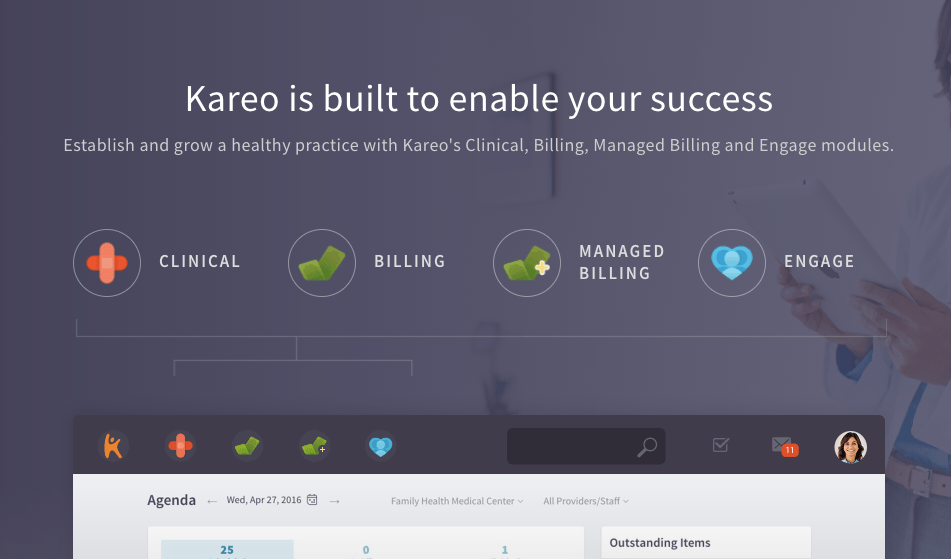 Kareo is cloud-based medical billing software that provides practice management solutions to medical practitioners and physicians. The software is best suited for small practices and billing companies. It has all useful features that can be used by practices to schedule appointments, confirm insurance, store patient documents, handle delinquent accounts and the collection process, develop customize reports and much more.
Kareo helps practices manage the complications involved in insurance billing. There is also an inbuilt messaging feature that makes the communication convenient.
Rating: 4.04 out of 5
Price: $349
4. NowMD
NowMD is the most popular advanced billing software that stands true to what it claims as to be useful in management of medical billing and claims workflow at your office.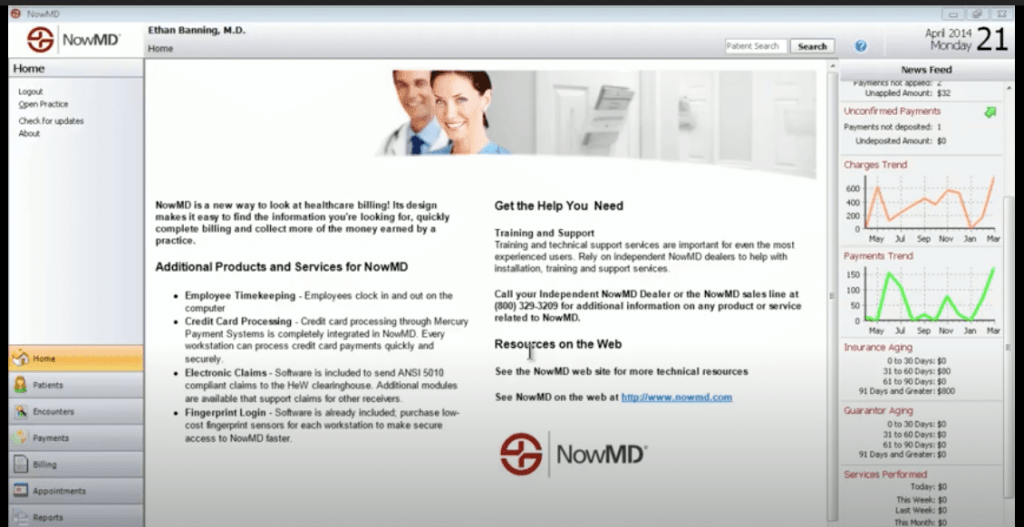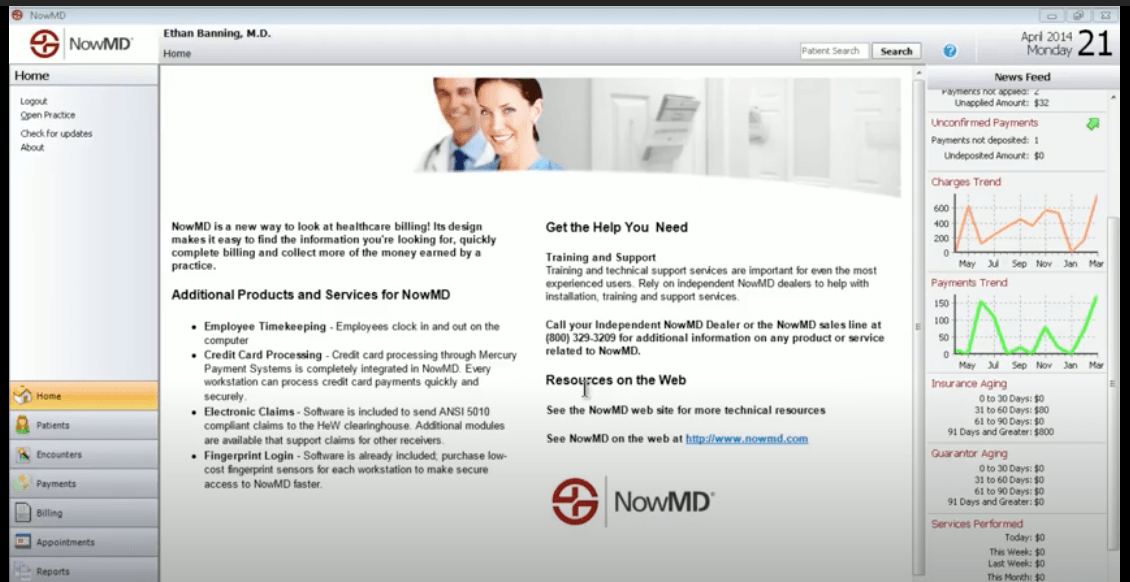 The software is a one stop solution for all your handling of healthcare systems as it provides almost every required thing such as insurance billing software for healthcare practices, insurance billing software for medical billing services, and insurance billing software for chiropractors.
Rating: 4.3 out of 5
Price: $349
1. Practice Suite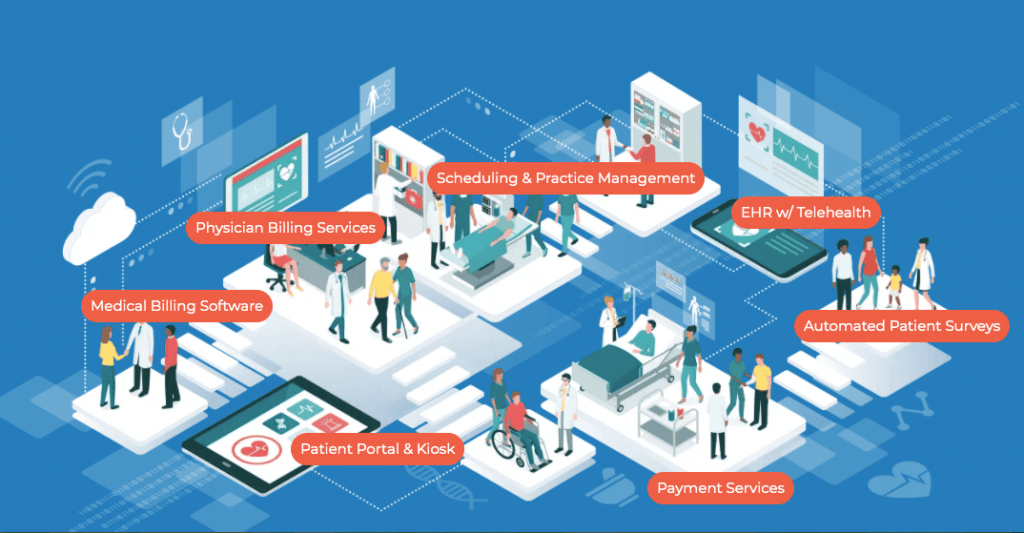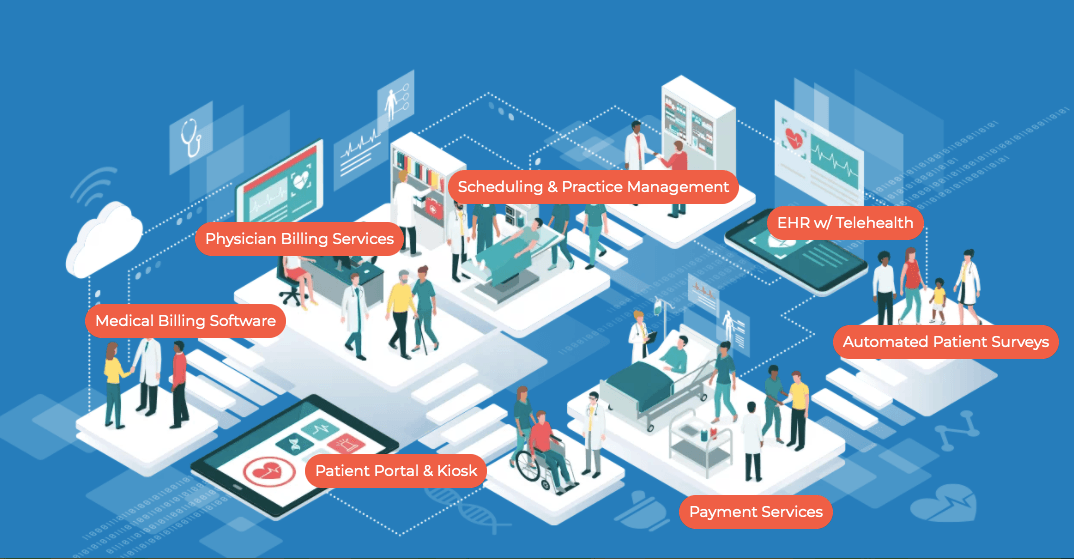 PracticeSuite is the leading contender in the medical office solution space and is considerably the number one choice of every practice and healthcare business. It is a web-based medical office platform that provides comprehensive features like managing complex scheduling scenarios, supporting 150 medical billing and 61 HER software specialties, revenue cycle management and more.
This highly integrative and pragmatic medical solution also offers a revenue monitor that sends alert notifications when a revenue leakage is apprehended to happen.
Rating: 5 out of 5
Price: 30-day free trial, and Premium: $99 per month
6. NueMD
NueMD comes packed with all the essential features required to manage the billing tasks single-handedly. The features offered by NueMD are: reporting analysis, claim scrubber, patients statements and collection, electronic remittance advice, and much more. This is a freeware medical billing system available for free trial. So, try it out for your clinic or hospital for an easy handling process of medical bills and claims.
Rating: 4 out of 5
Also Read:
7. PrognoCIS EMR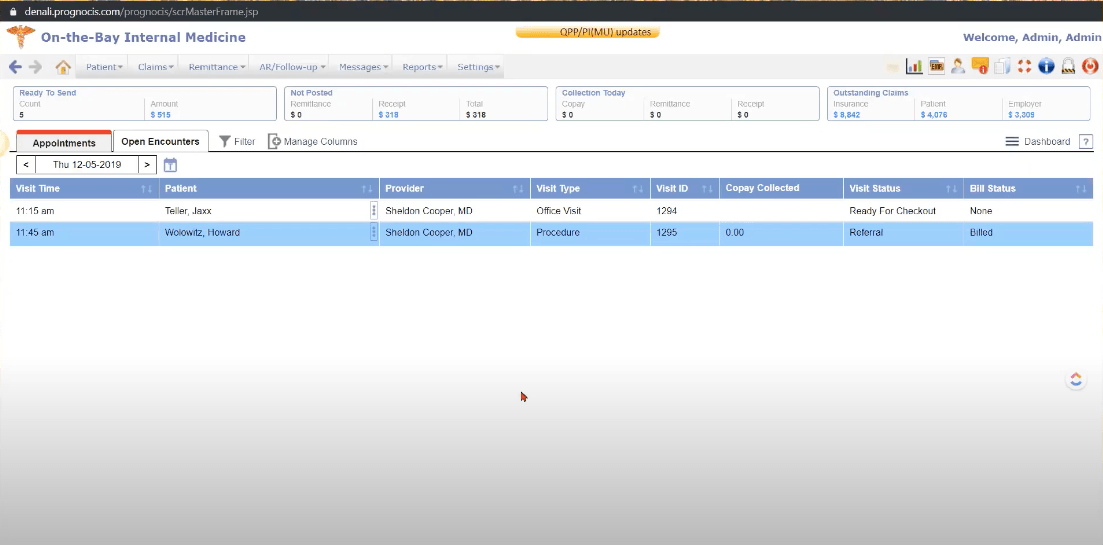 PrognoCIS is a cloud-based electronic medical records system by Bizmatics Inc. that is particularly designed for medical officers of all specialties and sizes. It is truly fast, flexible, and reliable technical solution software for patient care and provides most useful benefits such as online payment, electronically sign, reminder of scheduled patients and their management, calendar management, and e-prescriptions.
PrognoCIS is integrated with practice management, however the practices are free to choose whichever they think fits best for their practice.
Rating 4 out of 5
8. Practice Fusion (Free Trial Available)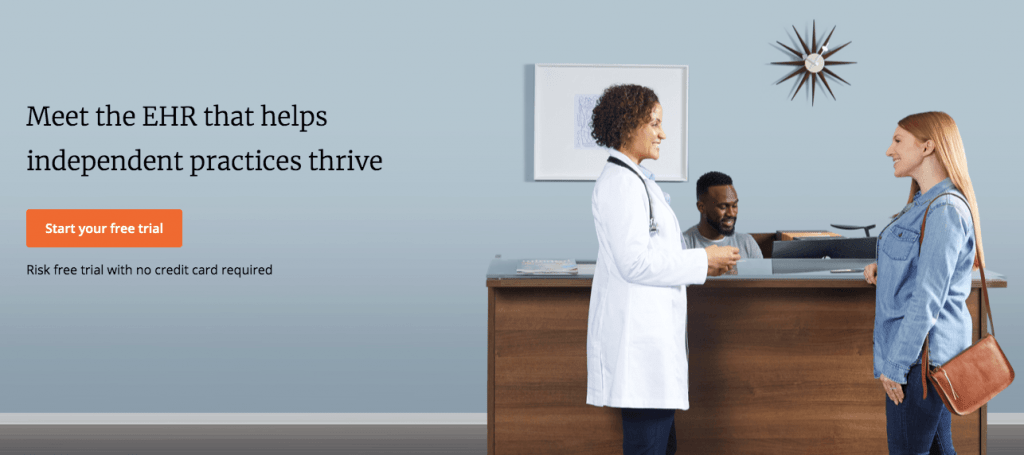 Practice Fusion is best suited for small and non-profit offices. For larger dealings, you will need a better EHR/EMR product. The software provides a very user friendly interface that is easy to use. It provides low prices for free or non-profit clinics, which is the main reason they prefer this affordable software.
Besides, it offers some helpful features like providing detailed integration for charting, detailed reporting, and supporting extensive document storage. Overall you can't beat the cost of this software and fits best for single or 1-2 provider groups.
Rating: 4 out of 5
Pricing: $99
9. Hello Health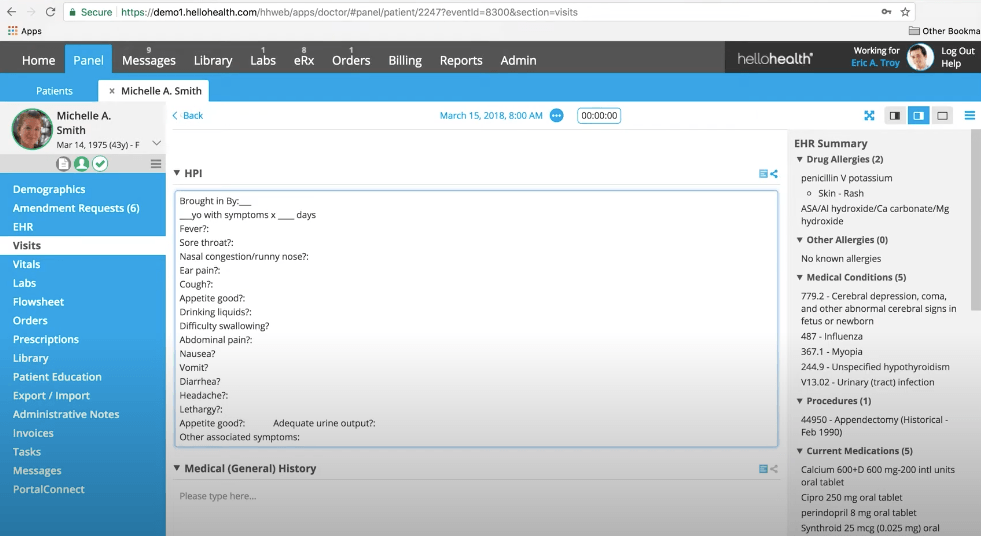 Hello Health EHR is another electronic medical billing platform that enhances physician revenue by offering its web based patient engagement features. The software has an integrated billing and an EHR and practice management system that is designed especially to help the independent physician. It further includes features like patient portal, billing tools, telemedicine, and communication and task management features. Hello Health also has a remote patient monitoring tool through the patient portal.
Rating: 4 out of 5
10. OpenEMR Totally Free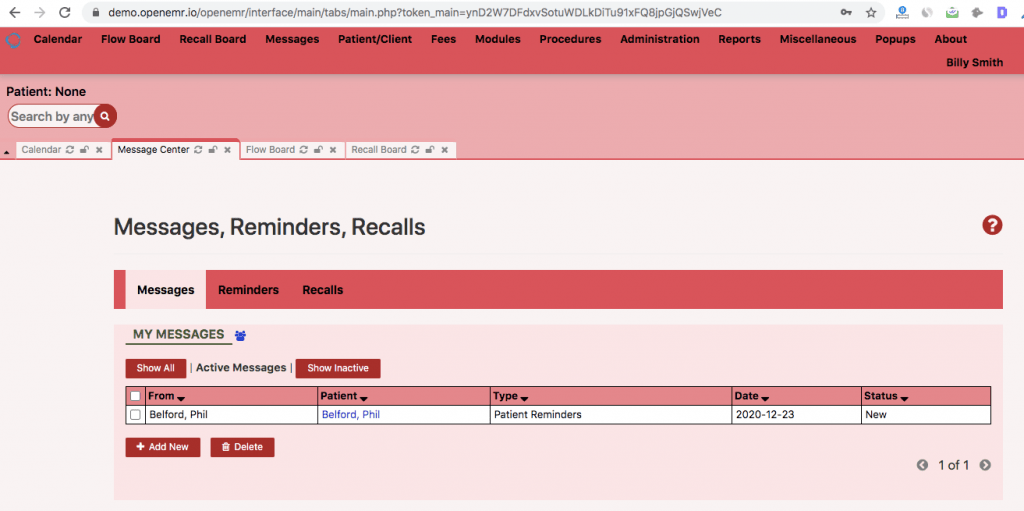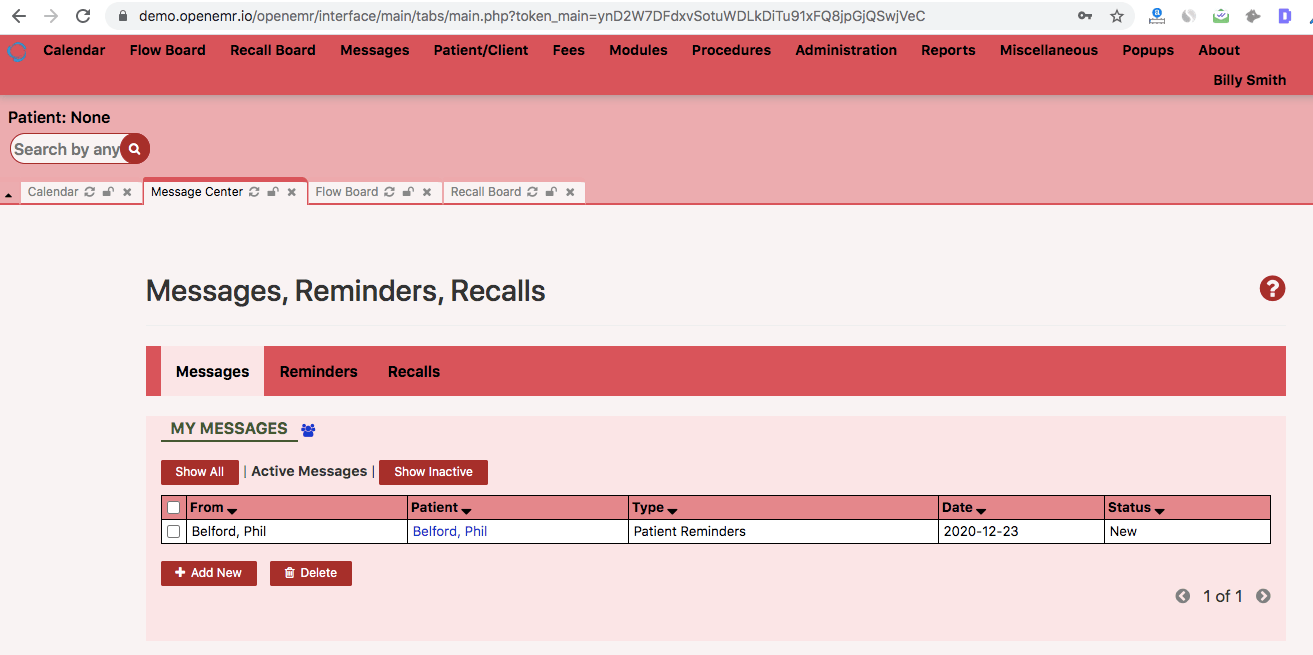 OpenEMR is freeware electronic health records and medical practice management solution with ONC certified international usage. This cloud based medical platform helps the institutions with their records management, scheduling of appointments, electronic prescriptions, reporting, customisable layouts, on-time alerts, and much more. It also offers Voice recognition capability that is available for practices using a Windows OS.
The mobile app of OpenEMR also provides all calendar functions that enable physicians and office staff to keep a regular track on the scheduled appointment from anywhere on their Smartphone.
Rating: 3.8 out of 5
11. Ezclaim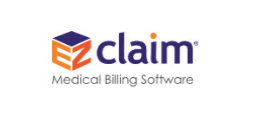 Ezclaim is robust freeware medical billing software that is loaded with many useful features for easy management of the medical bills and claims tasks at your office. Ezclaim features many essential features such as electronic billing and has an intuitive user friendly interface that makes its user super fast and easy.
The software can be integrated with other applications to smooth the billing tasks and also it offers both cloud-based access and desktop based access. So, you have the flexibility to choose between the two options.
Rating 3.8 out of 5
12. MediTouch EHR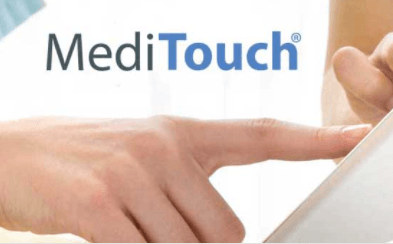 MediTouch EHR software is the most popular and Free Medical Billing Software download of 2016 and also at present as available online. This cloud-based as well as desktop-based billing system provides you with great features such as document and order management, medication management, problem lists, and much more to simplify your medical billing workflow tasks. MediTouch also offers a touch-screen feature that makes it a more commendable and easy-to-use application.
Rating: 3.1 out of 5
13. OpenMRS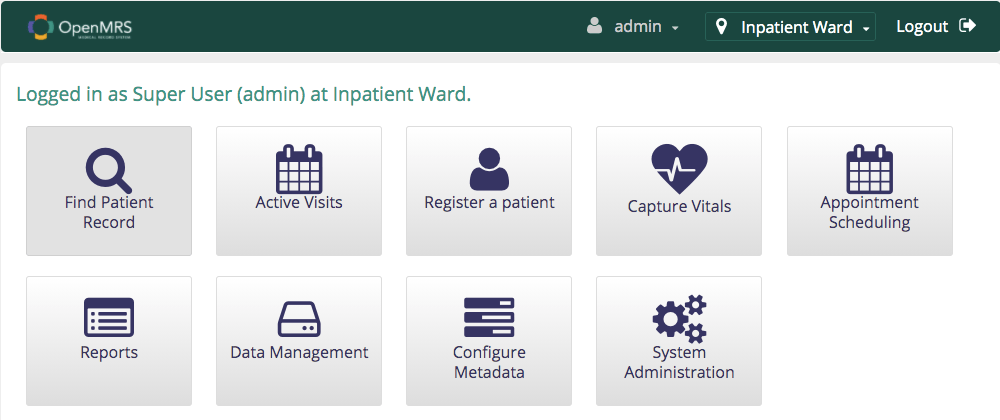 OpenMRS is one of the best and global leading medical billing software in providing open standards and technologies in healthcare facilities. This web based electronic medical record (EMR) software allows the practices to create and handle their patients medical records. It offers a patient repositor
y that is useful in maintaining the patient information including their orders, data, demographics, and clinical observations. The other Key features of OpenMRS are: cohort and patient workflow management, reporting and multi language support to create similar groups of patients. The software is a library of API calls and databases, and is compatible to be used by practices if all sizes.
Some other open source medical billing software is as given below:
Also Read:
14. MocDoc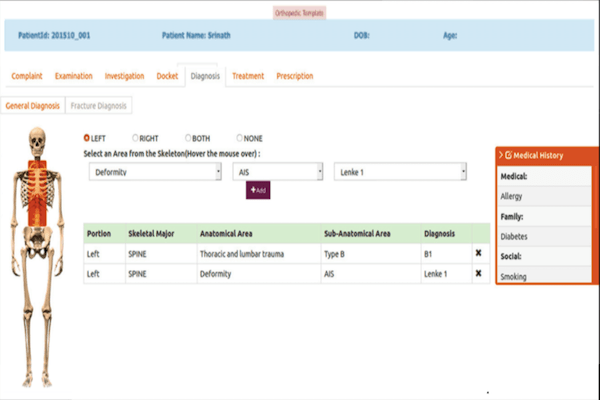 MocDoc software provides a complete integrated hospital management solution for digitized, automated and efficient running of hospitals. The system is cloud based and is trusted by 1300+ hospitals, clinics, and laboratories.
The supported key features by Modoc HMS are referral management, flexible payment methods, multi-location, and Tele-consultation. It digitises every management task to give accurate results on patient details, billings, appointments, and much more.
15. CollaborateMD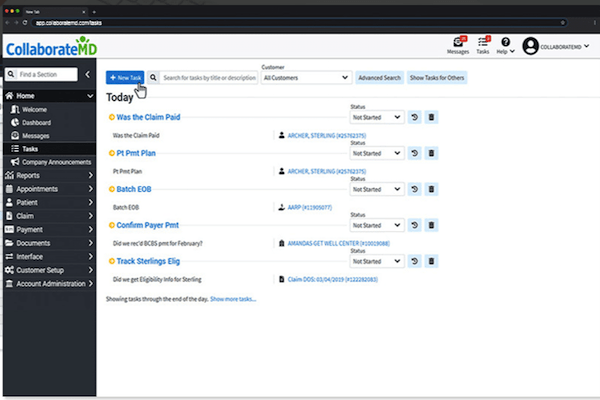 CollaborateMD is a practice management and medical billing software for independent practice or billing service. The software delivers a web based hospital management system that avoids complicated workflows and simplifies the process for efficient functioning of your office. Besides, offering all essential management features,
it also offers detailed analytics and reporting that is helpful in providing visual insights to key information that keeps your practice running at a high level of efficiency.
16. DrChrono Medical Billing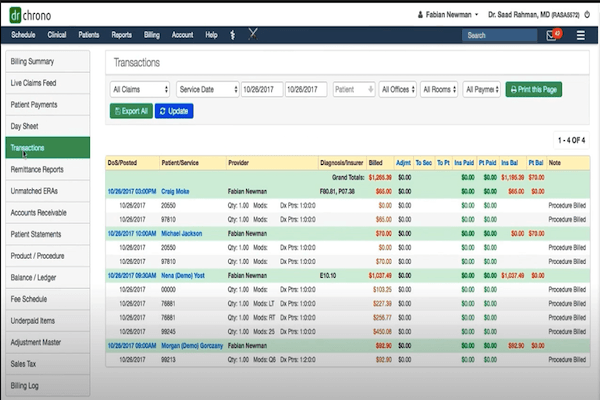 DrChrono medical billing software offers one of the best solutions for practices to take care of their financial health. The software is integrated with EHR, practice management system, advanced billing features, and clearinghouses to address the entire billing requirement. It offers an intelligent reporting tool that lets you easily view the billing reports and analytics in the billing dashboard that comes integrated with the platform.
Concluding Remarks:
Here our journey of reviewing and comparing the Top 15+ medical billing software comes to an end. Based on the above information and details, choose the best billing system and Free Medical Billing Software download for your business that fits your needs and organize and simplify your office workflow to make it more efficient.
Hopefully, this informative article was of great help to you. Let us know what you think in the comment section and don't forget to share the article. Thank-you!
Also Read: