Everybody has heard the name -HCL from various niches across them. It is a named which has good terms being a global technology and IT enterprise firm which operates across 31 countries. It is standing profoundly with headquarters in Noida, India. The company basically comprises of two publicly listed companies one is HCL Technologies and other is HCL Infosystems. Let's read about Shiv Nadar Founder Of HCL $7 billion Company.
The man of the hour, who has instilled his ideas and passion to bring out the best of technology through his continued dedication and handwork has collected enough named of fame. He is none other than
Shiv Nadar.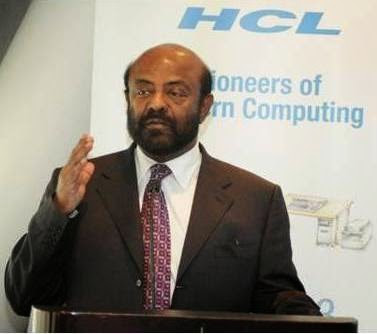 He was born on 18 July in 1945.
He is a well known Indian industrialist and philanthropist.
His excellence and esteemed effort made him counted as the founder and chairman of HCL.
He also founded the Shiv Nadar Foundation.
According to current statistics his personal wealth estimation as $11.1 billion.
It came into existence after termination of the joint venture with HP, in 1996. The firm focuses on the global IT services in the market, whereas Infosystems domain focuses on the IT hardware market in India and APAC countries. It has been operated as a holding company.
A flashback from his early life reveals his education and higher education.
He studied at Town Higher Secondary School, Kumbakonam in Tamil Nadu.
He married Kiran Nadar is an Indian art collector as well a philanthropist. She has started her career through advertising company only and she met him, on his client dealing purpose.He also received his pre-University degree in The American College of Madurai.
Next level degree was received by him in Electrical and Electronics Engineering from PSG College of Technology, Coimbatore.
They have the daughter, Roshni Nadar, who is executive director of HCL corporation. She is graduate in business administration.
Also Read: Founder of Wipro A Real Tech King Azim Premji
Shiv Nadar with His Daughter Roshni Nadar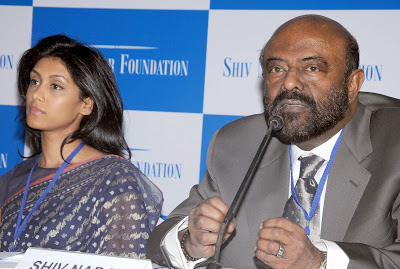 The shine of technology was riding in him
He started his career in Pune at Walchand group's Cooper Engineering in 1967.
Thereafter, he thought to excel the dimension of his work to the outer space and he thought to start Microcomp
which was dedicated to sell Tele digital calculators throughout the Indian market.
Trending Article: