In India and being Indians, we always have that special place for our soldiers who fight for us in the borders so that we can live a peaceful life. However, we have never thought of them in other way round as they are far away from their families and are so much into fulfilling their duty towards the motherland that they don't have time for their families. We have come across the fact that despite the dedication and effort they give to protect the country the country somewhere lags behind in providing them deserving support and salary on time which is a very disappointing thing. Download Hamraaz Army Android app and donate money directly to our Indian army Jawaan.
We have also seen that many Bollywood celebrities have always come forward to help those soldiers which are a very noble action, however, the government should do something for them as it is the duty of the citizens and the government to reciprocate their efforts and respect them. For that very reason, the government of India has come up with an app which is called the Hamraaz Army Android app which has numerous benefits for our jawaans. The app has been designed keeping in mind various troubles faced by the jawaans and how they can keep track of those problems easily.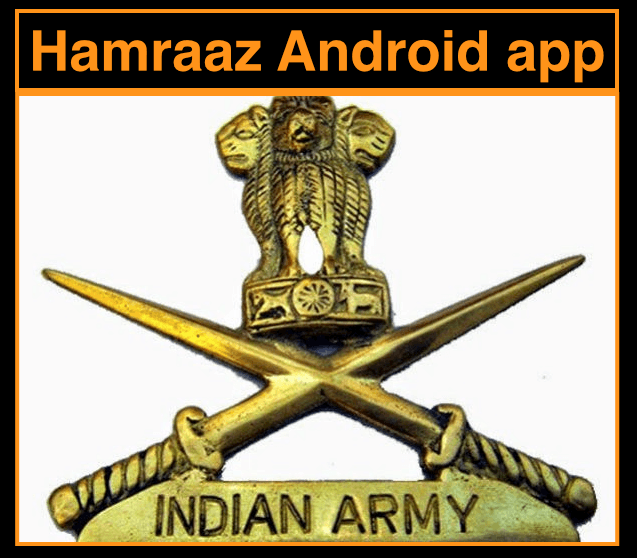 How does the Hamraaz Army Android App work?
The Hamraaz App has been designed by the Ministry of Electronics and Information Technology under Government of India for the Army employees. This app has been launched to help the army jawaans to check their pay status and other related services and information through this app on their Android smartphones.
[irp posts="2924″ name="Best Call Blocking Apps For Android in 2017 Download Now !"]
The app has been designed to focus on fast services providing to all army jawaans that also include their payment status and other services. The app is available for them free of cost but it is only for the army personnel and their family members and not for any ordinary citizen. The app is only available on the official website mgov.gov.in and soon it will be available on the Google PlayStore.
The latest version of the app can be downloaded from the above website and it is an offline APK version so you have to first download it on your SD card and then install it later. The minimum android version to run this app smoothly is 5.0(Lollipop).
You can Hamraaz Army Android App Through QR Code:

[irp posts="1781″ name="Nokia Upcoming Android Phones and Flagship Models of 2017″]
How to download the Hamraaz Army Android App for Army?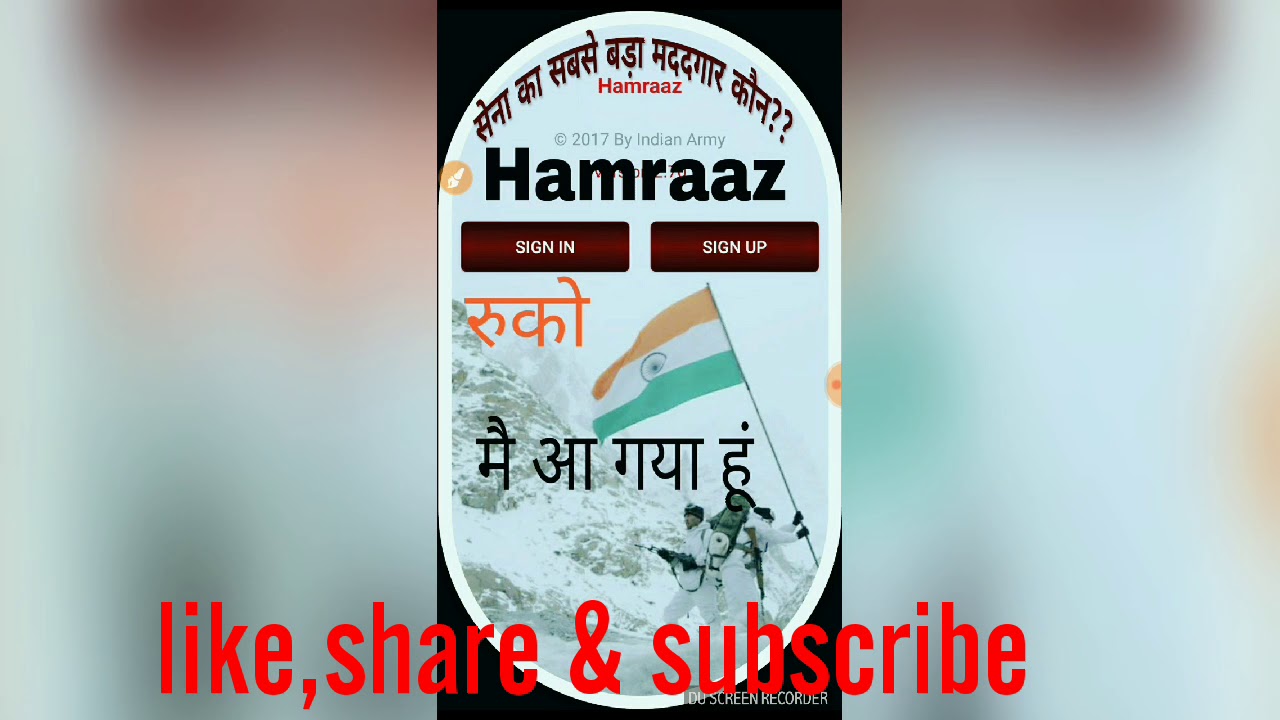 Click on the official website for the app mentioned above and then download the app there.
Save the file on your SD card slot and then go to your android settings.
After that open the security settings and check on the unknown sources box in the page.
After that finally install the APK file from the storage files and it is done.
After the installation is done you have to sign up with your details if you are using the app for the first time.
The app will ask you for your Aadhar details or UID.
You have to fill your UID and Army card details.
After that you can start using this app and can do many things through this app such as checking your payment and pay status and other service details.
For any assistance, helpline numbers are also given- 9560641424 which is a official support number. You can call on this number and get support for any queries related to the app. You can also mail on the email address-

[email protected]

.
So use this app wisely and make sure take all the advantages associated with the app. You can also ask your family members to use this app and get different services details and other information.