The word e-commerce has become an integral part and parcel of our lives but how many of us are aware with the man behind wonderful creation? This article has been dedicated as a tribute to Jeff Bezos who gave the world the concept of the e-commerce site and is the youth icon today. To know more about him continue reading the article.
Meet with Business Genius Amazon Founder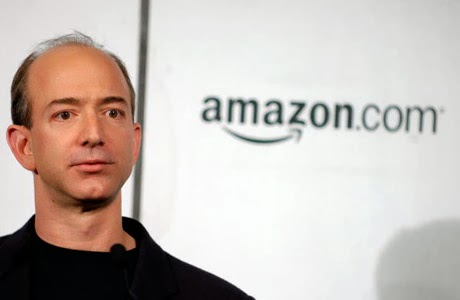 This great man was born to a teenage mother in the year 1964 on January 12th in Albuquerque, New Mexico.
From the early childhood, he was a genius who has a keen curiosity in playing with computers.
He took immense interest in turning his garage to a laboratory and used to spend time doing this.
He was just in high school when he started his first business, an educational summer camp for his juniors of fourth, fifth anf sixth grades.
He later completed his graduation from the Princeton University in the year 1986 with a degree in computer science and electrical engineering.
He later was employed to various dignified works and became popular.
It was in the year 1994 when he risked all his life and career while choosing the nascent world of e-commerce and later became one of the genius minds of the world.
An impeccable service to the Whole world
This great person did a commendable job with his creation of Amazon and its applications. The initial success of the company was heroic. With no external advertisements and publicity, Amazon .com sold books in more than 45 countries within 30 days.
This was incredible and was paying good to the hard work of the company. Later within the two months, the sales reached up to $20,000 a week and became popular as never before. While due to growing rivalry the company was questioned many times but it later emerged as the e-commerce leader in the year 1999 and was universally accepted.
The site was revolutionized with many new offerings with the sale of CDs, clothes, electronics, toys and much more in the year 1998. Amazon flourished and reached the peak of e-commerce and its sales jumped from $510000 in the year 1995 to over $17 billion in the year 2011.Also in addition to this, Amazon has said to have released Kindle in the year 2007 to facilitate people in reading novels and books with ease.
A living legend or Technology Tycoon
Jeff Bezos has been named as the greatest living CEO as declared by the Harvard Business Review. Steve Jobs passed away last year making this awesome person as the next living legend for the whole world.
He is often called as a change Junkie because of his faith in evolving himself with changing times.
He is a long time thinker and loves to read distinct variety.
Jeff Bezos with his wife Mackenzie Bezos
Jeff believes in enjoying each and every moment of life with happiness and love.

People remember him for his work and will always be in their heart for the commendable work he has done for the world.What Do you think about Jeff.