Are you looking for an app that can digitalize your important printed documents into soft copy form so you can have quick access to them whenever you need them? 
If so, then you must be familiar with the term Optical Character Recognition for extracting text from images. 
Table of content 
What is OCR technology?
Top OCR apps to pull text from images in androids
Google Keep 

Image to text- OCR 

Text Fairy 

Smart Lens

Text scanner 

Text Scanner OCR
What is OCR technology?
OCR (Optical character recognition) is a great advancement in the technology world that extracts text from handwritten notes or even from pictures. 
Therefore, this OCR technology is also referred to as an image-to-text converter. These tools or apps work by scanning a textual file and tell apart it by notifying features and pull characters or fonts from images by using stored information in their databases. 
These apps when installed on smartphones can prove to be productive shortcuts for office workers, teachers, students, writers, and researchers. 
Top OCR apps to pull text from images in androids
We have categorized some best image-to-text converter to fulfill your requirements. 
Google Keep needs must be on your list while considering OCR apps for identifying the text on photos.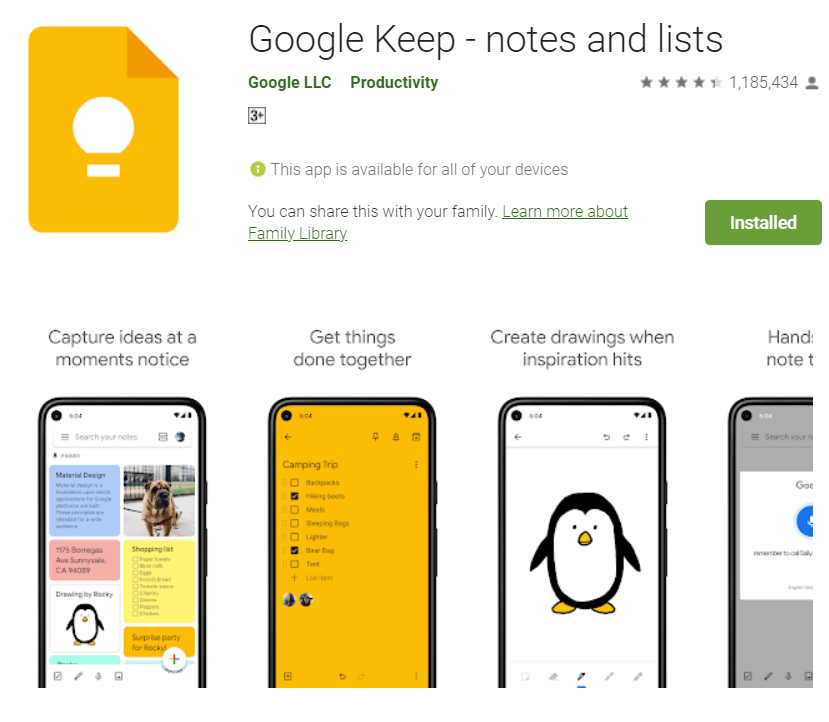 Features 
It is one of the most lightweight and effective notes keeping app. 

Since the day Google has started work on OCR technologies and it came up with Google Keep that is using a highly advanced image-to-text scanner.

The app allows you to simply save, label, or relocate your files in seconds.

It provides easy access to anyone either on android, iPhone tablets, and computers.  

Using Google keep as an OCR app is pretty simple.
Drawback 
After importing a file or image from your device and performing scanning, must keep it as a note in-app. If you forget to save your file, it will be lost forever. 
After saving the note in-app, tab on the main menu bar and then go for "grab image text".  
A free app by Prepostseo, image to text- OCR that allows users to generate and convert scanned images into editable format text. 
The app has been updated recently and copies the content to its clipboard to do an OCR on your scanned documents anywhere you need.
Features 
This app has a special feature that allows you to convert text to speech. 

It save a lot of your time that you waste on finding texts in emails and phone numbers etc. 

It guarantees to generate 99% accurate results. 

It supports uploading from gallery and camera 

You can share your extracted text with anyone you want 

It offers an unlimited number of text conversions for free

It can be used for extracting text in multiple languages 
Moreover, desktop users can get easy access to Prepostseo website for image to text tool. 
You can use google keep when you occasionally need to extract text from images. But you must try Text Fairy if you're looking for stable software that can be used to convert images into text in bulk. 
Features 
The app converts the picture into text magically in no time.  It will immediately start working once you take a screenshot or insert an image in it. 

You are asked if you require a text in two columns or only one column and the app will then eventually start to recognize it.
The OCR is very fast and requires just a few seconds to read a whole image with lengthy text. 

The great thing about the app is that it allows the scanned text to be exported as PDF and/or copied to the clipboard. 

You can also allow speech text to listen to the whole text. 

The app supports multiple languages for completely free. 
The app has a good rating at the play store but upon using you will find this app helpful in image-to-text recognition but most probably do not use the most advanced OCR technology.  
Feature 
The thing that makes this app popular is that it not only pulls text from your images but also helps you extracting text in multiple languages. 

This feature makes it a handy tool that you easy can carry in your androids while traveling. 

Its high built-in functionality helps to provide you with the most accurate results. 
Drawback 
It does not support handwritten text, otherwise, this app is the best choice for anyone hunting for language translator OCR technology. 
Text scanner is one of those OCR apps that recognize handwritten text easily besides extracting text from pictures. 
Features 
You will find a quick, fluidic, and easy-to-use app in your hand. 

You can download it on your androids and enjoy its freemium version. 

Accurate results 
Drawback 
You might find it a little bit distracting because of the ads it is showing while using the free version. However, to get rid of annoying ads, paid options are also available but the main thing is that the free and paid version has similar performance.
Therefore, working on an app with some ads might be preferable and bearable if the app is giving good results rather than wasting money on the freemium version.  
It is another OCR app and similar to all of the above-mentioned apps, it also does not require any registration. Simply go to the play store, search for it and install it on your android phone.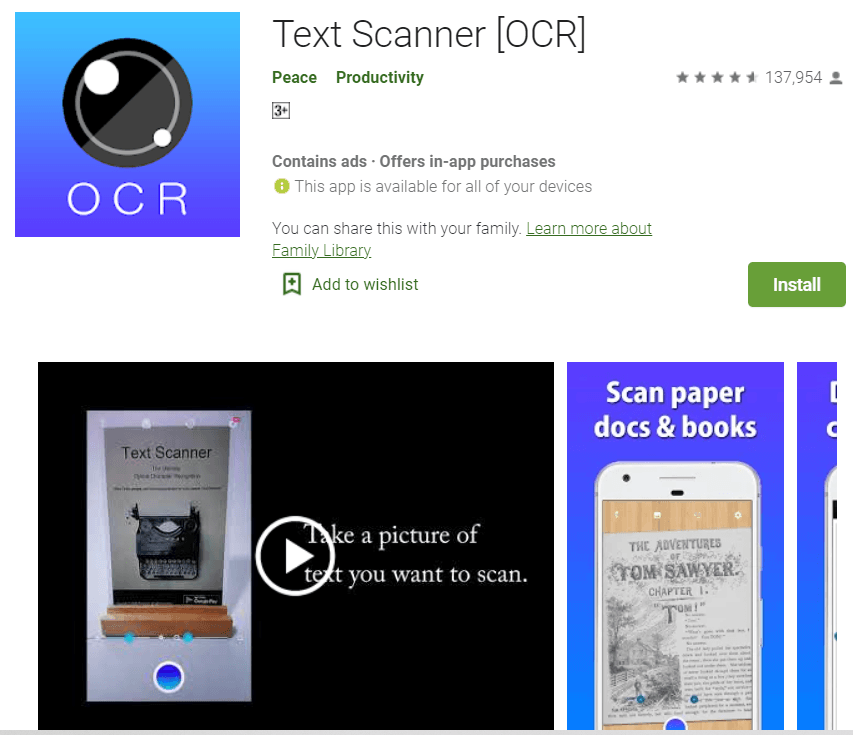 Features 
It has an additional feature that most of the OCR app has not; Offline Mode which means you can access it even without the internet. 

It gives accurate and smooth results.

Support more than 50 languages.

Its built-in has a very strong database that sharpens the image; thus, this feature speaks of its accurate text recognition. 

You would be amazed by its speed as it has the fastest

open-source engine for scanning images. 
Drawback 
The only noticeable feature that most of the users found is that it does not support multiple files to be scanned at once, otherwise it is a complete package. 
Conclusion 
Over the last few years, mobile OCR applications have significantly developed at a greater rate. Every app has its benefits, and above all, it adds significant value to users' lives.
Above we have discussed some of the best free applications that might be a nice choice for users who are searching for a basic image-to-text app to use more often.
Also Read: