In the technology-dependent world, a video tool is an extreme necessity. Today people are making videos for different platforms and want a tool in which they can edit well. Video tools help in editing the unwanted part and reduce the noise distraction. Various video editing applications are available in the market, and Filmora9 is among them, but it is the finest one. It fits perfectly in every operating system, whether it be MAC or Windows.
Filmora9 has a wide base of users because of its unique features. Learning and working with video tools in this software is pretty easy. Many people aim to become content creators and desire to utilize their imaginations in video creations. But along with creation, a video creator always needs an editing software to trim, denoise and colour tune various parts. Filmora9 provides all such features and allow its users to show their creativity in all platforms.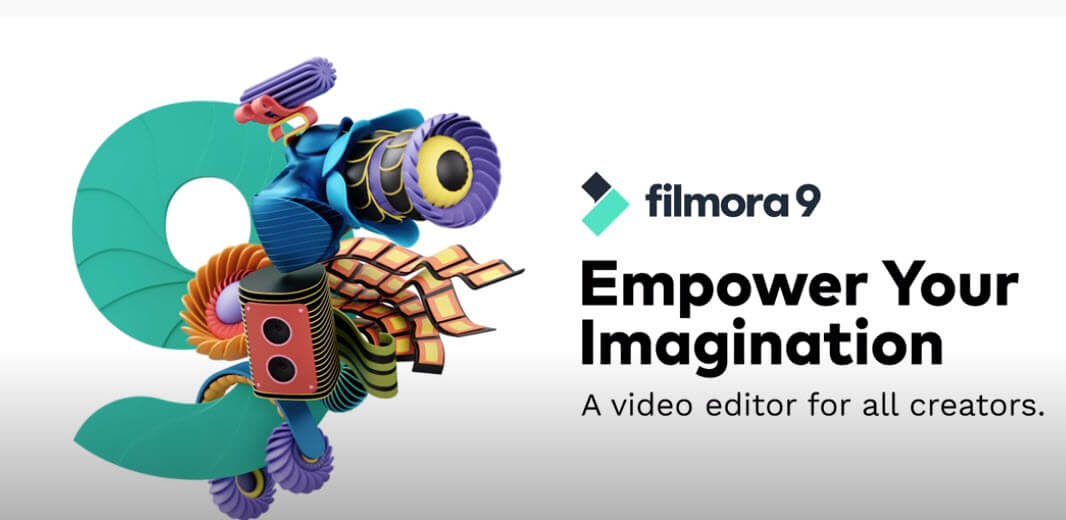 If a creator has already worked in some software, then editing in Filmora9

becomes extremely simple. All its controls can be easily learnt, and even beginners handle this software easily. After using it for a few times, a user can become expert in editing titles, adding effects, transitions, and other elements with less effort. Free editing software can never provide all these features and ease in polishing your video.
Easy cutting and colour editing:
Cutting out unnecessary part of footages or trimming down videos to a particular length is not a complex task in this application. You can trim any quality video according to your need by adjusting the video ends. It is also possible to add different segments of clips and makes a new video clip.

You just need to cut down the segments and using the merge option join it to make a single clip. Filmora9 also helps to balance colour in your videos with its numerous colour editing options. The well-coloured video always looks great.
Numerous video effects:
Filmora9 offers a wide range of transition effects to perfect the videos. Because of this feature, all the transition looks seamless. Adding these effects in images and videos makes it more eye-catching and interesting. Apart from this, Filmora9 also have text editing feature. By using this, anyone can add titles or text in videos up to 5 layers.
Many videos require captions, so, you can use this aspect to get your work done. Filters and overlays give a high-quality feel to videos. More than 300 filters are available in this software for adding beautiful moods withs colours. You can also blur or tilt the clips in this application.
Audio controls and effects:
Editing audio in Filmora9 looks simple because of its various audio control options. Using this, one can work on audio quality by removing background noise. It also has a beat detection feature to detect the beats of the musical score and to maintain accuracy. It also has a volume change feature to provide audio clarity.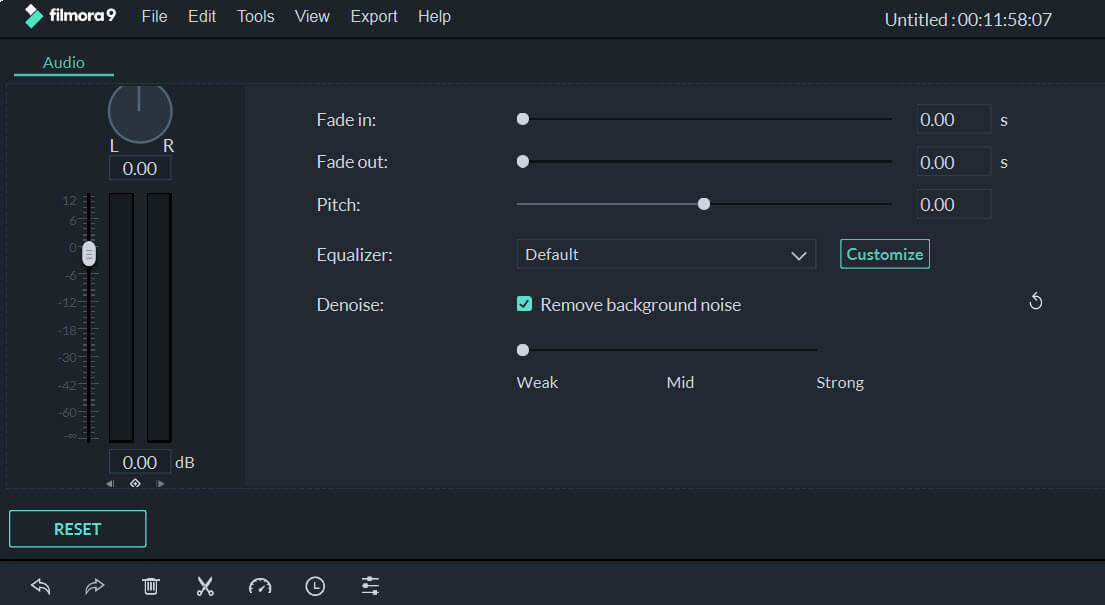 You can add different background music to your videos. Numerous musical track options are present in Filmora9. You can also join your own music to the footages. It has tools to add voiceovers in video recordings. By simply editing audio, quality of video increases a lot.
Webcam and screen capturing:
Filmora9 offers webcam and screen capturing feature to facilitate users for making their own creative recordings. Many gamers want to capture their screen space to make it as a video, and this application absolutely helps them. Content creators now can make their own recordings using webcam feature in this software.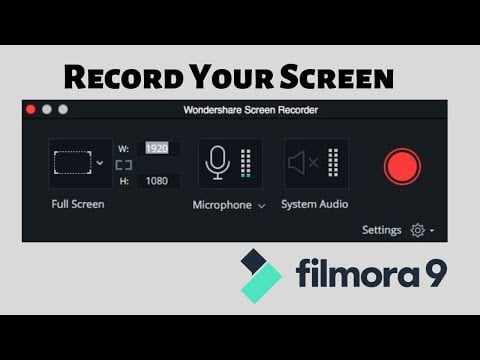 The software provides a direct connection with online platforms like YouTube and helps creators to add videos on their sites directly after editing. You can also edit and share your clips on social media. Importing files from different platforms and editing it in this software is also possible.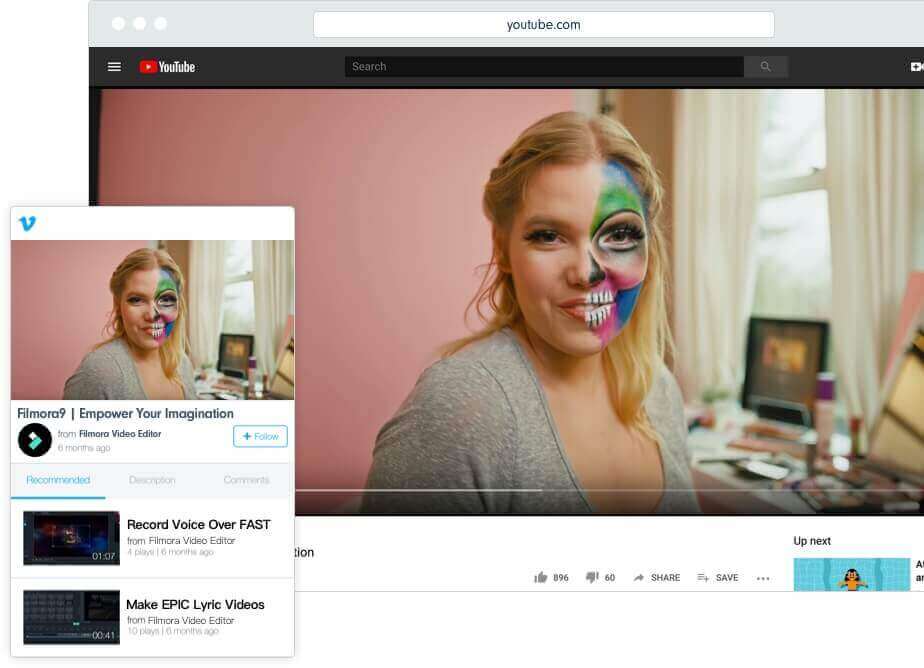 Filmora9 offers a free trial as well as a subscription package. For those who want to try Filmora9, they can go for the free trial pack which leaves a watermark on footages. It is valid for ten video exports. If one is willing to pay, then they should try out the subscription model. There are a variety of subscription plans that fits everyone's budget. For the MAC version, the individual subscription plan cost is $44.99 per year and the cost for a lifetime license is $69.99. In the window, the cost of the annual plan is $39.99, and lifetime plan pricing is $ 69.99. The price of basic monthly plan is the same for MAC and Windows version, i.e., $ 7.99.
However, the pricing differs in business and student plans. The business plan is little costlier than the other packages as it has additional features. Some of its extra features are multiuser discount, one to one sales support, flexible payment options, volume discount and many more.
The student plan starts from $7.99 up to $ 69.99. It also has different options like quarterly, annual and lifetime plan. Filmora9 also provides discounts and offers time to time. It has way less pricing in comparison with other professional editing software. With paying a little amount of money, you can enjoy many benefits of Filmora9.
Conclusion
The Wondershare Filmora9 editing software makes a video look amazing and help in increasing the quality of videos with effects and filters. Variety of transitions, noise cancellation option, makes video effective and interesting. Video editing is easy, and it only takes a few minutes to complete. It is one of the best video editing software for beginners as well as professionals.
Also Read: