iTunes is one of the most widely used media player, radio broadcaster as well as a media library of the world. This application is also very useful for various mobile device management tasks and functions. Despite all these facts the media player developed by Apple is not perfect and has several drawbacks. The main shortcoming being the fact that it does not enable the users to manage the audio and video files easily. The application also lags behind when it comes to the user-interface while managing various photos, videos as well as music.
To solve all such problems, WinX MediaTrans was developed. It is one of the most competent applications present in the market which is used for iPhone 8/X as well as iPad media files management for the Windows operating systems. Equipped with a very intuitive user-interface along with a reliable functionality, this iTunes alternative is much more efficient when it comes to using iTunes for PC.
Some of the features of this iPhone manager software are:
WinX MediaTrans enables the user to manage all files very easily
One of the main features which make WinX MediaTrans a very useful application is that it is very easy to use when it comes to functionality. In order to add to the comfort of the user, the things are arranged in a very simple manner which helps to carry out various tasks without any hassles. In order to make the user feel at home, the application is planned out to work in an intuitive manner.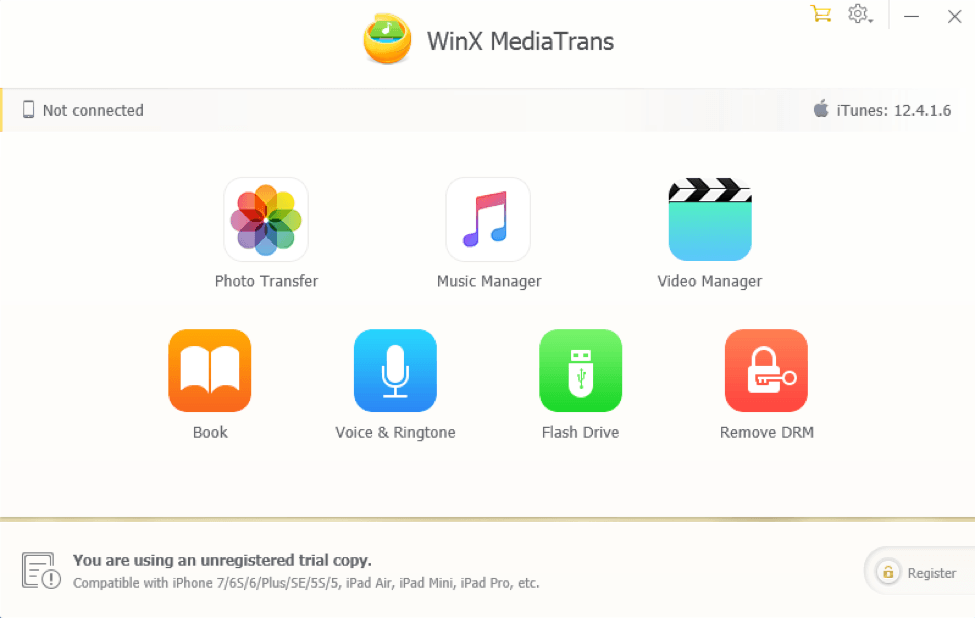 Winx MediaTrans is very fast when it comes to the task of transferring iPhone photo to PC, transferring video and transferring music. These are done at a lightning speed without any trouble. This signifies that the device won't freeze and get stuck while transferring various files back and forth from it.
The app developers also claim that it is successfully able to transfer around 100 4K images in only 8 seconds.
There are various other iTunes alternatives present in the market as AnyTrans as well as transfer, but none of these applications are able to transfer files to and fro with such a high speed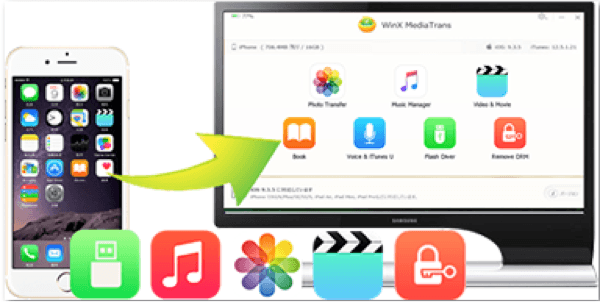 Customize the entire music library as per personal choices –
Using the WinX MediaTrans one can easily customize and sync the music library without iTunes according to their own choice and preferences.
This app is very useful in transferring files from the pc to device and back seamlessly. One can create various playlists, ringtones and also customize and edit various artists as well as album info. The app instantly converts various music files into MP3/AAC automatically.
The application has a drag & drop feature which makes relocating songs a very easy affair. The user can add, remove as well as create new iPhone ringtones in the device while also develop various voice memos very easily.
The application easily converts as well as rotates videos files –
In order to have a very smooth playback feature, WinX MediaTrans easily converts as well as rotates various video files. This makes the user capable of using high-quality media files which are smooth and continuous.
The app is easily able to run high-resolution clips without any issues and also avoid any major breaks or faults at the most opportune moment.
You can selectively back up videos of your iOS device without iTunes. Since it has the support of several formats like MP4, MKV, AVCHD, you will be able to take control of your favorite flicks with the desired flair.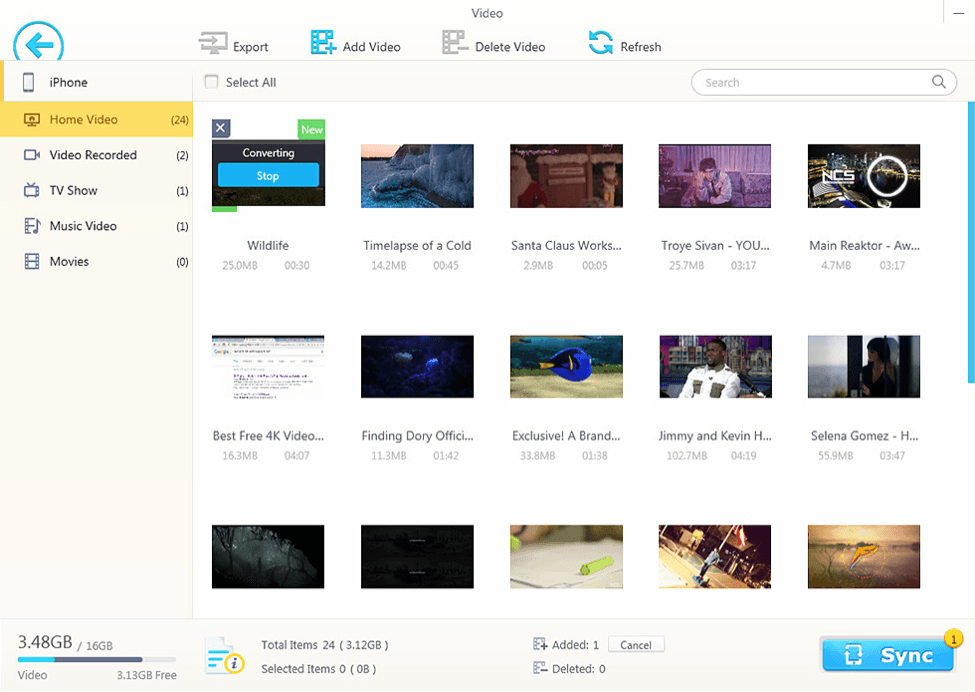 Without any loss of quality, it is capable of reducing the size of videos by around 50% –
One of the other significant features of this software is that it enables the user to reduce the size of the large video file by around 50%. And this is done entirely without any loss of quality of the video files. This feature is particularly helpful to those individuals who use their device to watch various videos and keep a huge storage of videos as they are optimized and stored easily.
It allows you to export/import 4K video or 1080p HD videos and movies between PC and iDevice in batch. Therefore, the user does not face many difficulties while moving Netflix as well as YouTube videos back and forth from the device.
Thus, WinX MediaTrans has got in store a number of features up its sleeve which makes it one of the prime software to act as an effective and efficient iTunes alternative.
It is ideal for backing up and syncing media contents between computer and iOS devices. Get a free license code of this best iTunes alternative, please visit WinX MediaTrans Giveaway page.
Trending iPhone Software: