If you wanna block Facebook then modify the host file is very easy and cool tricks.Because block FB using software is little frustrating. in window and other operating system use there mini-name server for themselves so that they check their own dns record(domain name server is like converting the domain name (example : Google) into there respected ip address)before asking a name server on the internet.
What is Hosts file
The hosts file is a simple list of hostnames and their corresponding IP addresses
your computer looks at every time you try and contact a previously unknown host name
If it finds an entry for the computer you're trying to reach, it sets the IP address for that computer to be whatever in the hosts file.
Location of host file is same in every version of Microsoft XP, vista,7,8

In Window 8 : You have to open notepad with administrator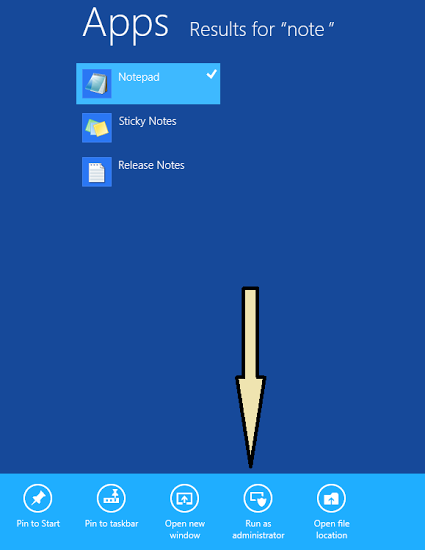 Now open the host file location in notepad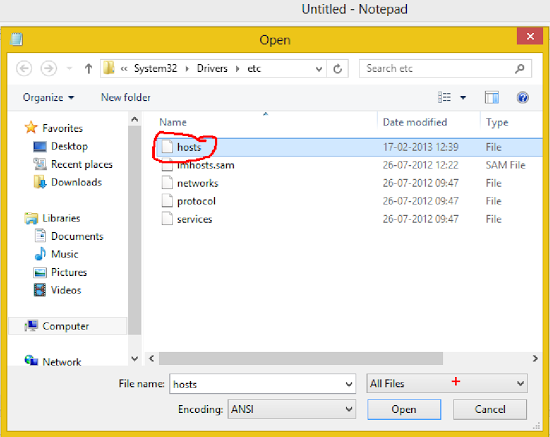 Now write the website name after 127.0.0.1 example www.facebook.com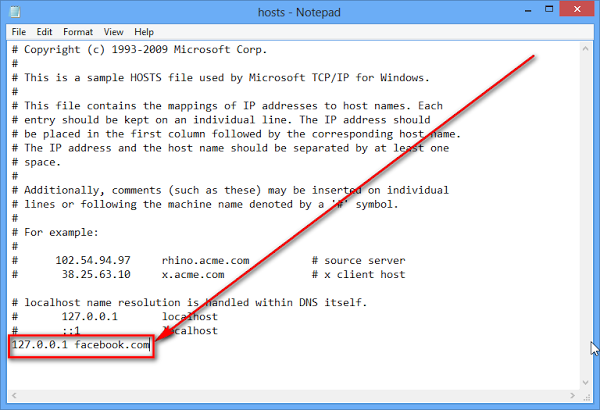 Save this and Restart your system
For Unblock the website from your host then simply delete all the website which are listed after this 127.0.0.1 and save the file and restart your system.The Same procedure is repeated in window 7 and xp. Try it yourself and tell me about your experience using comment.Question are most welcome every time
Also Read