A digital scale app is a kind of application that helps you monitor weight of a substance with extreme precision.. A scale app is a perfect set of alternatives to ease your life by keeping an estimate with most accurate results while measuring the weight of an object or how much volume they can take up. These apps utilize the accelerometer of your device to give you an approximation. They are easily available on various operation system application stores such as iOS, android, iPhone, Windows etc.
If you are looking for a cell phone scales app for your Android or iPhone device, we have prepared following list of top 16 digital scale apps 2020 that will surely be of great help to your cause.
These applications turn your device into a measurement tool so you can weigh objects precisely.
Let's have a look at their features:
1. IQ Digital scale simulator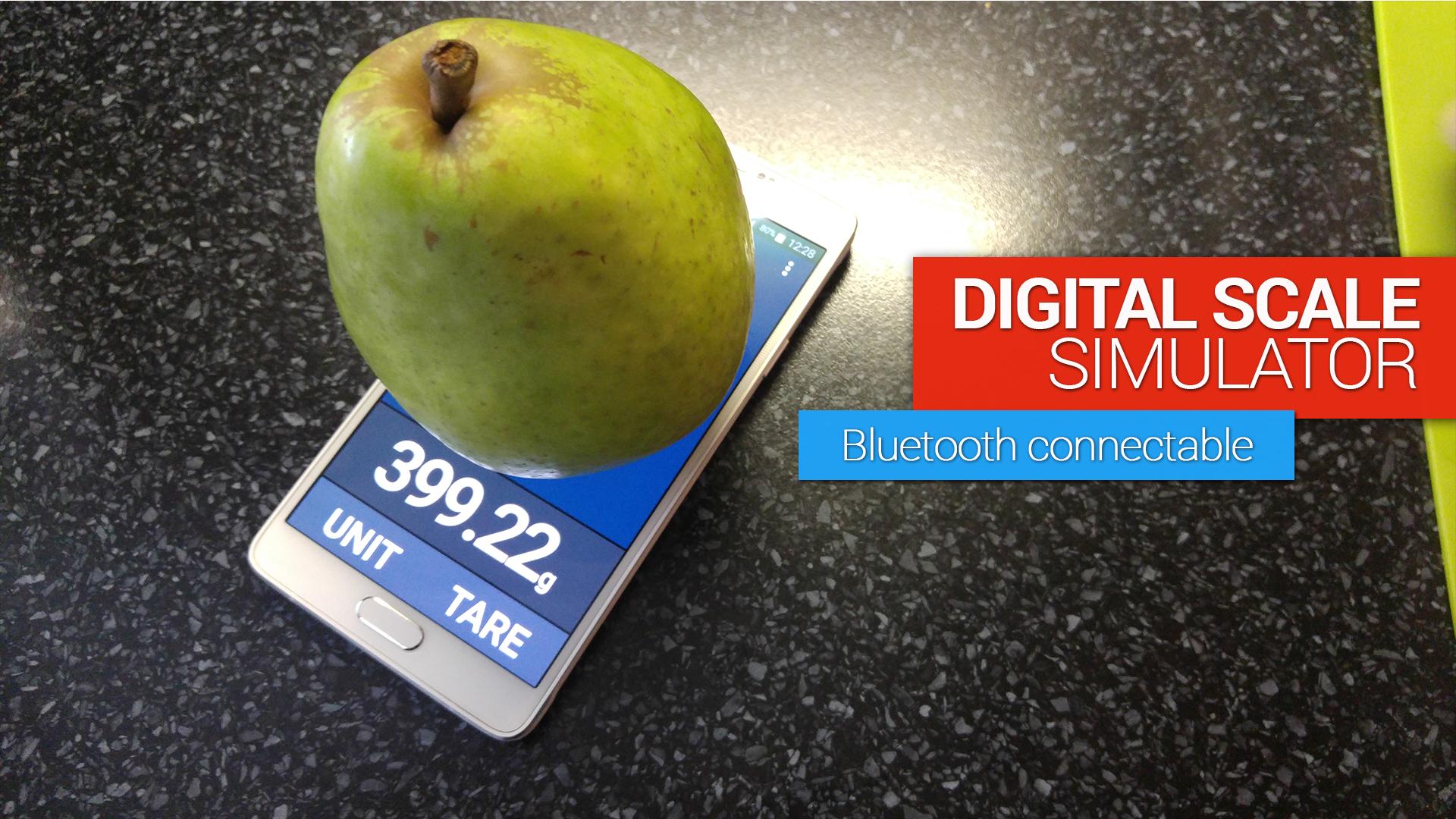 This is the best digital weight scale simulator app to set your weight value. The app works for both android and iPhone devices and features with Bluetooth digital scale connection.
The app is ideal for weighing of any substance and can also be used as a Kitchen scale for weighing food.

The application can be used as a simulator pocket scales without connecting with digital scales.
Open in iOS
2. Super scale Free digital scales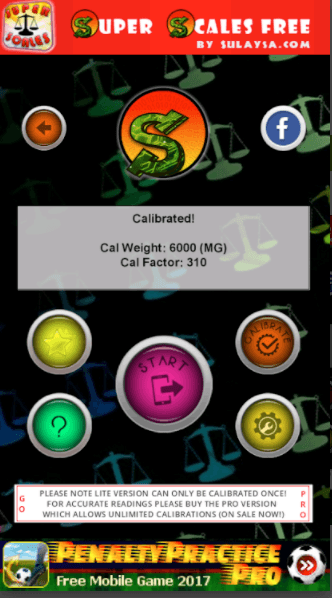 Counted among the genuine application of cell phone scales, Super Scales allows you weigh small objects just using your Smartphone. It uses the sensors of your phone to provide an accurate weight measurement of the objects placed on it.
This is an excellent real digital weighing scales app for android, which lets you weight small objects using your phone without any additional requirement of other devices.

It uses your phone tilt center to calculate weight of objects and provide accurate results.
Also read:
3. Monitor your weight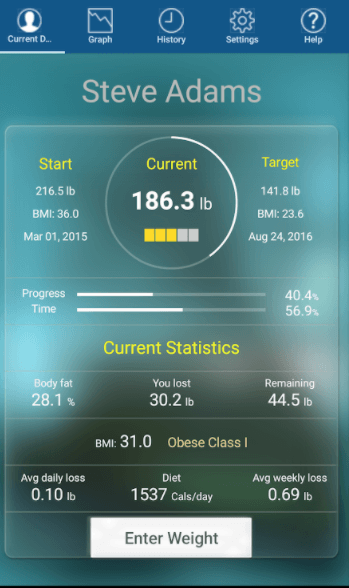 Monitor your weight is one of the best tool among other cell scale apps if you want to follow or track your diet progress till the time you reach your desired goal within given time framework.
The app ensures security of your private data and lets you create and login through multiple profiles and keep a track record of all of them that you can later access using statistics and graphical figures.
It allows you to export all your recorded data using the integration with digital scales and supports 15+ languages using multi-language localization.
4. Scale estimator free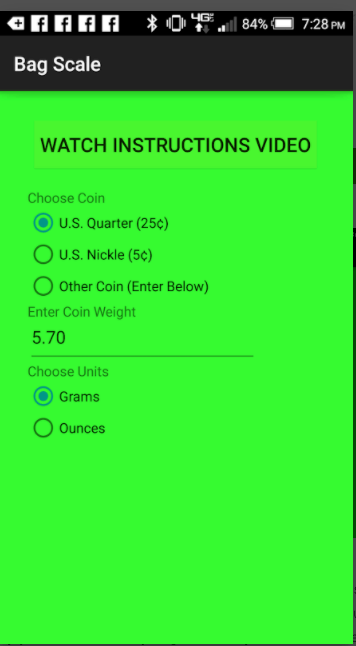 Scale estimator is only used for getting rough weight estimate of small objects ranging from 1 to 100 gram. The app's accuracy is directly correlated to how rigid the bag is.
This app gives you the best results of weighing a given object if your use a plastic/quarter size/ziplock bags.

Use inflated rigid bag to get excellent accuracy to monitor the weight of a given substance.
5. Working scale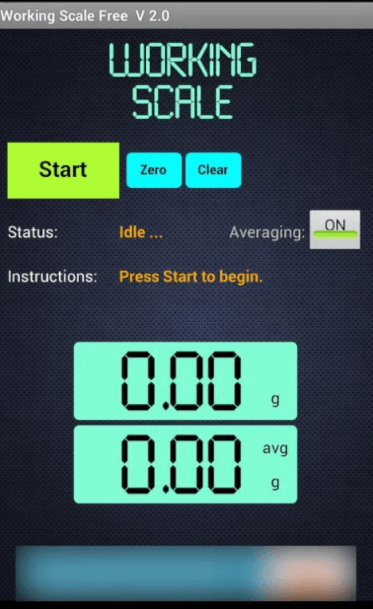 Working Scale is a free digital scale app that also comes in pro versions. This application uses your phone's sensors to measure the mass of a small object placed on it.
The app makes it easy for you to turn your phone into a weighing device by using your phone's sensors. The minimum mass you can measure accurately with your android devices is about 5 grams.

It uses setting of your device to measure the weight of an unknown object placed on it. However, it is to be noted that the app shows best results between 10 and 100 grams.
Also read:
6. Sensoscale Lite Digital Scale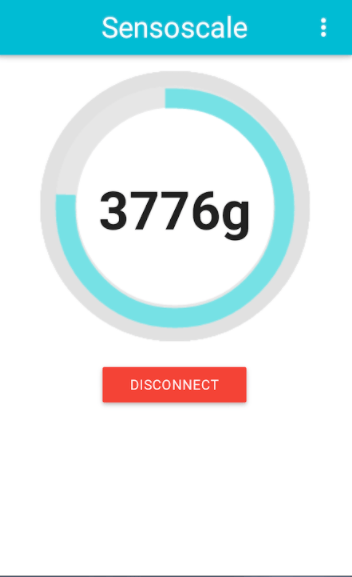 Sensoscale Lite is a real weighing digital scale app available for free. The application allows precision measurements and works very well with an sensodroid Bluetooth scale. It can be used as postal scales, precision scales, kitchen scales, laboratory scales, and others.
This Bluetooth digital scale app consists of several models of digital scale to let you weight a particular given object.

It comes with a demo option to give you better idea about its running applications.
7. Digital Bluetooth scale S5000
This weight testing app for sensodroid s5000 wireless digital scale is designed for those developers, who need to work with weight in their applications. The app is featured with very fast Bluetooth 4.0 interface.
This app has an excellent efficiency to work with stainless steel platforms using its precise strain gauge sensor. Also, it can bear a maximum load of 5,000 grams with an accuracy of 1gram.

Shows compatibility across all platforms of android, iOS, Windows and Linux and has the ability to control weight and change weight units, while connected to another device.
8. Gram Digital Scale App
This is an excellent digital scale app that uses your phone sensors for weight measurement. It comes with a weight converter and gives you accurate digital weighing.
The app requires calibration and each calibration will use up one calibration credits. If used with proper calibration, it gives precise results.

It can work as visual digital scale to allow your phone camera weigh larger object with same level of accuracy.
9. Kitchen scale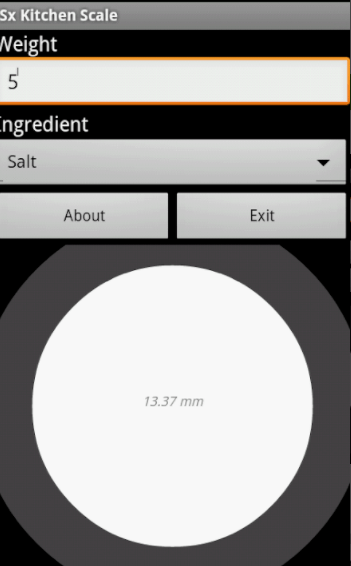 Kitchen scale app imitates real scales and empowers you to measure small amounts of products. It can weigh up to 400 grams of items.
This digital scale app turns your device into a precision digital scale that lets you measure weight of your kitchen ingredients like salt, sugar, pepper, flour and many more.

Kitchen scale estimates weight based on mass and volume of the substance and it just simulate digital scale.
10. Truck Scale calculator
Truck Scale calculator is among the best free digital scale app for your iPhone, designed to assists truck driver analyze the weight of their axles.
It is helpful to measure weight of rigs which are either 3 axel or 4 axel sets.

Also, it lets you input the scale readings from either a short or large platform.
11. Right weigh Load scale app
Right weigh Load is one of the best scale apps for iPhone that helps you measure the load weight of an object anywhere and anytime.
This weight measurement app makes it easy for you to monitor and simulate load weight at any time in your iPhone.

It features with Bluetooth digital scale connection that is perfect for weighing or setting weight values of anything easily.
Also read:
12. Digital scale free weight estimator simulator
This weighing scales app works well with android devices to help you do weight measurement of small things online with your mobile.
This is another great digital scale app simulator that lets you weigh things by help of your phone.

It allows you weigh small objects which weigh couple grams or Oz by using your phone.
13. Precision Digital scale-free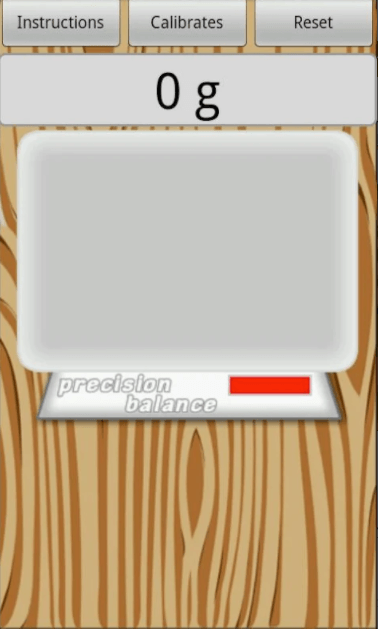 Precision Digital scale is among the best free digital scale app for android that provides you with an easy-to-use instrument for scaling items and turns your device into a pocket-digital scale.
This great app by rascsoftware will turn your android device into precision digital scale. The app uses accelerometer to enable you to weigh any object simple by placing it on the top of your device.

Use of proper calibration gives more precise results and the degree of preciseness depends on how you use the scale.
14. Scale in Gram Simulator Joke
This application is another best weighing scales app for android that can measure weight up to 999 grams of objects.
The app features with Bluetooth digital scale connection that is perfect for weighing any object.

It has grams and Kilograms units of weight that lets you set your weight value accordingly.
15. Digital scale simulator
Digital scale simulator is another weighing scales app for your android device to help you take measurements of your favorite objects. It lets you monitor weight of all objects.
This digital scale simulator app allows you to measure weight of small things based on their mass and volume.

It is free scale app estimator and simulator that weighs small objects in grams by using your android and Iphone.
16. Scales. Meter weight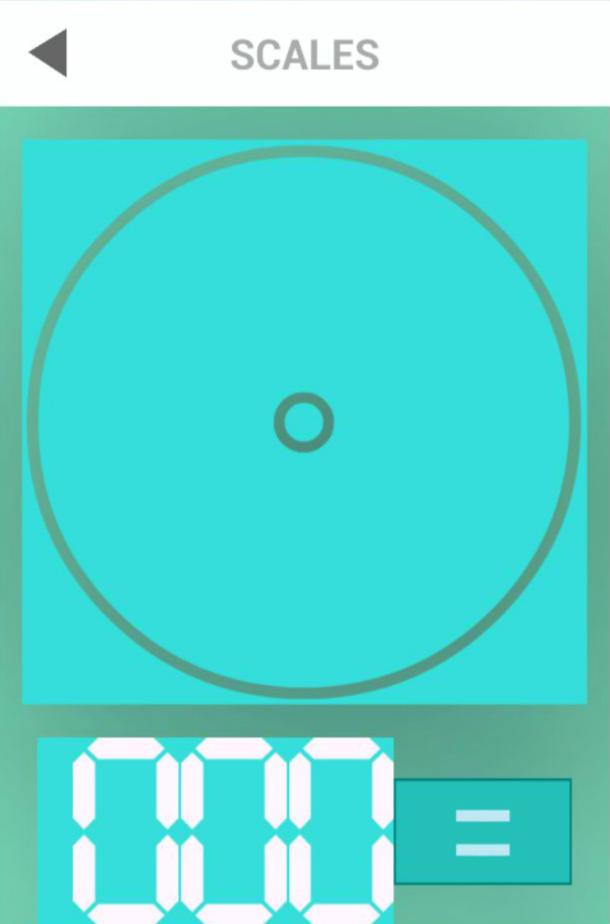 Scales. Meter weight is another useful and best free digital scale app for android that helps you weight objects. This app can weight objects or substances up to a weight of 500 grams, without damaging your phone. It acts as a convenient digital simulator on android.
The app is quite user-friendly as it sets out instructions for users about how to use the app. It can be even used for random weighing of substances.

It can roughly determine weight of powdery ingredients like turmeric, baking powder, salt and other. It can also be used as prank app so that you can prank friends and others.
Conclusion
Above-mentioned list comprises of best digital scale apps for android and iPhone in 2020 which will help you weight small objects approximately in daily-life. The list is not exhaustive yet we have tried to bring all the best cell phone scales applications for you. Hope you find the article helpful and interesting and if the guide helps, do not forget to like and share it with your friends.
Also read: