Don't have Kindle to read online books. Don't get disappointed then, you can still read online books.
Want to know how then you are at the right place where you will know how with ePUB readers for Windows you can read online books on your PC.
FAQs
How can I read epub files on my PC for free?
ePUb files are the digital format of physical books that can be read online. To read epub files on your PC you can use any of the epub reading software.
What program opens epub files on windows?
There are many applications available out there that can help in reading epub files on PC. These apps are specially made for reading digital books on various desktop platforms.
11 Best ePUB Readers For Windows
When you look out for epub readers applications you will find tons of options available. But not each of them has equal features or is free.
So here we are presenting you a specially curated list of the best epub reader apps that are free.
Our top qualified epub reader app for Windows 11 is this. It is one of the best and oldest in the market.
Here you can download epub books, download covers for books, and transfer files.
With that, you can also manage the metadata and fix it.
In the features, it provides comprehensive editing and you can add a table of content on your own.
What is more, is that it backup your books and other reading materials.
Also through this app, you can convert the format of your books.
It offers custom reading themes that use CSS for a perfect reading experience.
This application is best for reading normal epub novels, comics, magazines, and other material.

This amazing application works universally on all platforms. Whether you have Windows or Linux, it is compatible with all.
What makes it stand apart from others is that it works well on Android platforms too.
So you can enjoy reading your favorite novels and magazines anytime and anywhere.
Here you can do bookmarks and annotations and can integrate with online catalogs.
In online catalogs, it includes Gutenberg, Smashwords, and Feedbooks.
For downloading books, you can sync this app with your Dropbox or OneDrive account.
For dyslexia patients, it has dyslexia-friendly settings to assist them.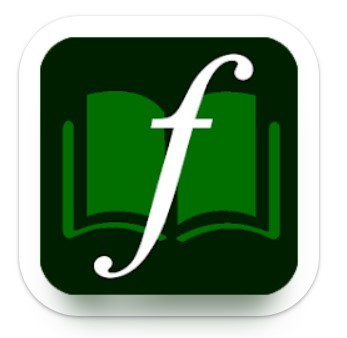 If you are looking for a multipurpose reader application then your wait is over. It is a one-stop destination app for readers.
This is free software for epub, PDF, CHM, MobiDjVu, and Comic Book.
Here you can favorite your documents, read them and even edit them.
If you have Windows 7, 8, and 10 then you can use this application.
Also, it can support the Android platform so you can read books from your phone.
It is a small yet fast application that starts quickly and has fewer bugs.
With this app, you will get a simple and easy-to-navigate interference.
If you love reading comic books then this one is for you. Although it supports all epub formats so you can also read other books as well.
It is compatible with Windows 11 and Windows 8 and 10.
Why it has ranked in our list is because it is brilliant for image-heavy books.
Be it an encyclopedia, comic book, children's storybook, or any other book with illustrious pictures, it is perfect for them.
Here you will get a decent reading experience and make you memorize pictures.
This app offers wonderful library management so you don't need to worry about your books.
It also has a customizable reading mode that can be adjusted according to your needs.

This popular epub reader application has made its place in our list because of its popularity.
Here you will get customized reading options where you can read comic books, novels, and other books.
You can access it from any device, like your PC or your smartphone.
And to maintain your reading progress it has cross-device syncing.
So you can start just from where you left with any hassle.
In this app, you can search books, and control their margins and font size.
It comes with a decent interface and synchronization.
Also, you can automatically discover books here and save their unique aspects.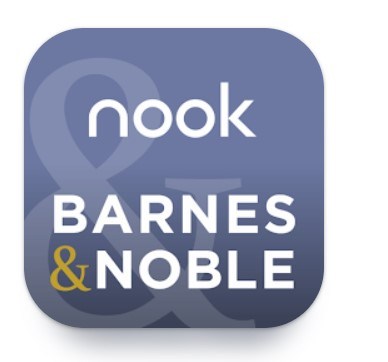 If you are looking for an amazing substitute for Kindle then this will be worth your consideration.
It is an ebook reader application which at the same time offers online books.
You can buy these books from the online store just like on Kindle.
But what makes it different from Kindle is that it supports epub 3 and epub format while the former does not.
Here you can search bookmarks across all your books.
Also, you can track your progress, and theme books and organize them.
As a cherry on the top, it allows users to browse and buy books from more than 5 million books.
While many of them are very free some have to be purchased but the rates are affordable.
This app has adjustable reading modes essential for the eyes, and a modern user interface.

Adobe has earned its name for being a superb PDF reader and editor app. But this version of Adobe is specially designed for digital books.
In this application, you can purchase and download digital content.
You can read all this content online or offline as you wish.
Here you can even search keywords across all chapters in the books.
Also if you don't want to buy books then you can borrow them from public libraries.
By that using this software, you can manage your digital publications and devices.
It works well with platforms like Windows, Android, iOS, and Mac.
So this application offers pretty simple and good features that are hard to resist.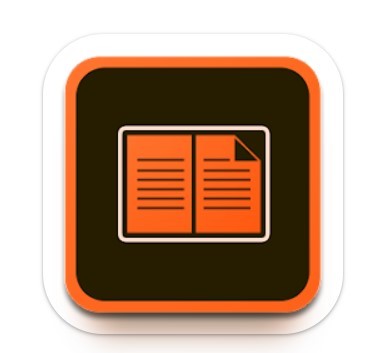 If you need an epub reader app where you can organize your books too then it's here. With this application, you can read books online and manage them.
It offers an ideal reading experience to its readers with its customized reading section.
This app comes with a clean and simple interface and customized settings.
Here you can browse online catalogs and get free public domain titles.
Also, you can add custom catalogs with their OPDS addresses.
For a comfortable reading experience, it offers various modes for reading.
Hence you can adjust the brightness of the display with this app.
It supports all main file formats such as PDF, TXT, FB2, and epub.

Another free epub reader application for digital books is this which is compatible with Windows.
This app comes with superb organizational mechanisms and features.
With the help of these features, you can manage even thousands of books.
You can adjust the font size, and parameters and edit the metadata of books.
Also, it offers different reading modes according to day and night.
Here you can also handle reading themes and it syncs all the books across different devices using OneDrive.
Organizing your books offers a grouping of books in a series so you can easily find them.
It supports book themes and offers an overall good reading experience.

If you want a simple yet robust application for reading books then it's just for you. Here you will get simple and different features.
Through this app, you can handle your library no whatever how many books you have.
It can connect with your personal sources and preconfigured books which you can easily download.
Also here you can track your reading progress along with other features.
This application supports various platforms like MOBI, AZW3, TXT, PRC, HTMLZ, and not to mention ePUB.
In the features you will have font size control, automatic discovery, supports, and manages all book formats.
Additionally, with the help of this app, you can transfer all your books to an SD card or into OneDrive within some seconds.
As the name suggests this epub book reading application is very neat and clean. It is best-looking and comes with an intuitive interface.
This software is compatible with Mac, Windows 11, 10, 8, and 7 with Android and iPhone platforms.
Here you read books in epub 2 and epub 3 formats in any genre.
In this application, you can place books and search for whatever you required.
Also, it supports annotations allowing you to take notes and highlight important points.
It offers to organize and storing features for your books where you can organize them and store them.
Additionally, if you want more cloud storage and other premium features then you can choose the premium version of the software.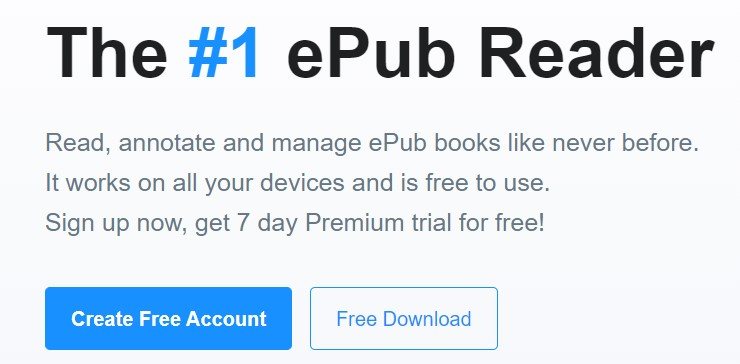 So these are some of the best epub reader applications for Windows that you can use.
Conclusion
Today online reading has become an inseparable part of our daily. This amazing gift of modern technology lets us enjoy our favourite novels, magazines, and comic books on the go.
With these books, there are many educational books also which we need to read online and often edit.
So what we truly need is an application where we can do all of these things. Where we can read all types of books regardless of their formats.
Here epub reader software applications come to help us and allow us to continue our reading anytime and anywhere.
Also Read: