In due course of time science and technology have evolved a lot and with that one more thing has changed.
That is our way of playing digital games which traditionally used to be played on mobile or desktop.
With time we have specially designed virtual reality gaming devices offering the real gaming experience. To give an edge over the old way of gaming they offer immersive adventure and thrill.
For a long time, these VR games required a controller to control and play the games. But with time that also has been changed and now there are many VR games that don't need a controller at all.
So if you also want to experience the thrill and excitement of a VR game without a controller then you have landed in the right place. Here you will get the list of best VR games without a controller.
FAQs
Can you play VR games with just the controller?
Well, this is not true completely that for VR games you need a controller. There are a plethora of games out there that doesn't need a controller yet offer a great gaming experience.
How can I play VR games without the controller?
Yes, it may sound weird but it is possible to play VR games without a controller too. These games can be played without a controller just with some actions.
21 VR Games Without Controller
This list includes only selective VR games that can be played without a controller. To play these games you can use an iOS and Android device.
Game No. 1 VR Roller Coaster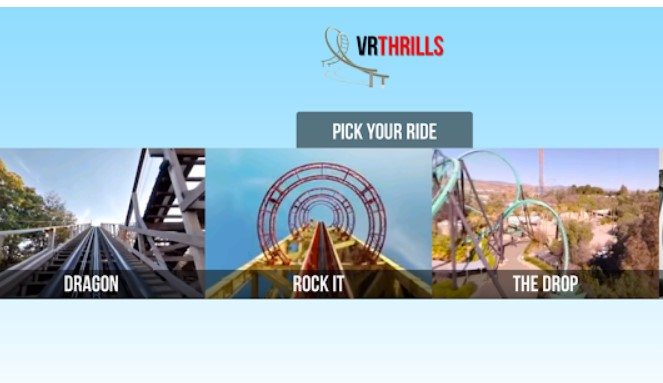 This game is one of the best VR games that can be played without a controller.
Why, because this game offers a real-life experience of riding a roller coaster and you will feel like you a riding a real one.
To make your game more realistic and thrilling it has various scenarios such as inversions, the speed slows down, and steep slopes.
Its simulation is near perfect having over 60 railroad tracks from amusement parks.
This game can be played on Android and iOS devices and through Google Cardboard you can control this game.
Game No. 2 Smash Hit
The second rank achiever VR game in our list is this which is one of the most popular games to be played without a controller.
What gives this game a unique identity is its three–dimensional visions and real-time experience.
In this game, you will be on a journey passing through glass structures that can break creating obstacles along your way.
So what you need to do is to smash the glass objects along your path with such accuracy that they will not fall back on you or affect you.
For making the game more exciting and real it has more than 50 glass rooms with many graphic rendition styles and audio effects.
Game No. 3 VR X – Racer
If you are a big fan of racing then you can't find a fantastic VR racing game like this.
This game offers you outstanding 3D graphics which makes the gameplay a real-world experience giving you the same adventure just like you are riding a real racing car.
Here you will get motion sensing in which you can just move your device and can navigate and whiz throughout the racing track.
To make your experience more exciting along your race track you will encounter several obstacles which you have to cross at a high speed.
So you can't afford to miss this superb racing game with such excellent 3D visual graphics.
Game No. 4 End Space
This game is specially designed for iPhone users that offer exciting gameplay.
As you can guess from the name itself it's about space and in the game, you will have brilliant 3D graphics of a space station.
In this game, you will feel like you are in a real space station which you need to protect from galactic enemies.
To protect your space station you can shoot your enemies, which you can do either through a trigger button or gaze shooting.
So in the overall gaming experience, this is great for those who are fascinated about space life and want a gaming experience in space as well.
Game No. 5 Trooper 2 VR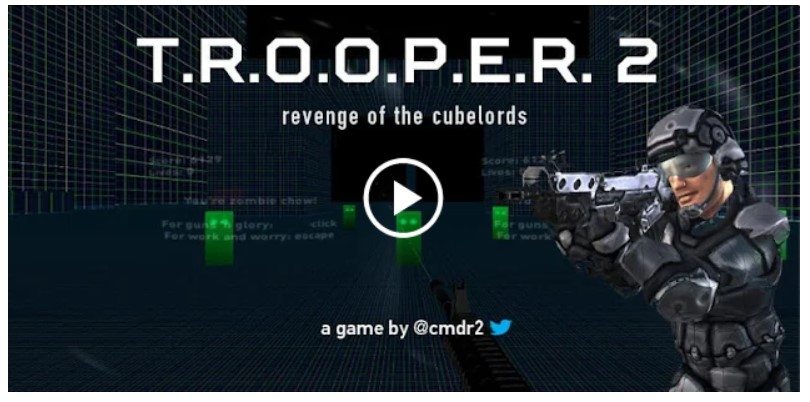 In the world of VR games, this one is comparatively new yet popular because of its features.
It has earned positive reviews from the players and is available for Android devices.
To play this game you need Google Cardboard with a magnetic trigger that can take your commands.
Talking about the game, here you will have to follow a linear path of fighting an opponent only at a single time.
As it is a virtual reality game so in the game you will get a 360 – degree view of the game and scene.
What makes it more interesting is its instinctive awareness feature which offers you a real-time sensation with 3D sound effects.
All in all, you will have a real-world experience of fighting in a battleground opposing your enemy.
Game No. 6 Snow Strike VR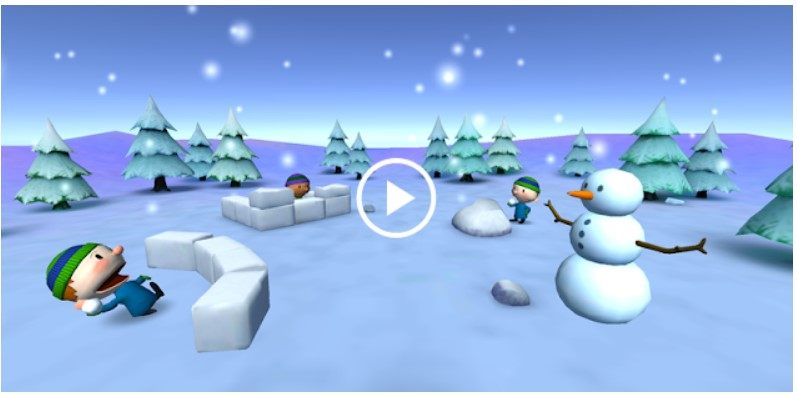 If you have played the world-famous game Minecraft then this VR game will surely remind you of that.
It has wonderful mechanics that impresses its audience and make the game adventurous.
The theme of the game is that you are in a snow fort and you have to defend it from rogue enemies.
For defending your snow fort you have to throw snowballs from your ice tower at snowmen enemies.
Not only do you have to attack but you also have to defend your fort by dodging the snowballs thrown by the evil snowmen.
So this is a fun game that is simple yet offers a high gaming experience.
Game No. 7 VR Street Jump
You can guess from the name itself that is a game related to street jumping. In this game, you will get a 360 – degree view of your surrounding roads making it real–life.
That is exactly what you need to do in the game. Although the game is simple yet exciting.
Your game starts when your doodle is on the street and you have to cross safely the roads evading vehicles and traffic.
As far as you go the speed of vehicles and traffic on the roads increase making it tougher for you to cross safely.
To play this VR game without a controller you only need a device with a trigger button.
Game No. 8 VR Racer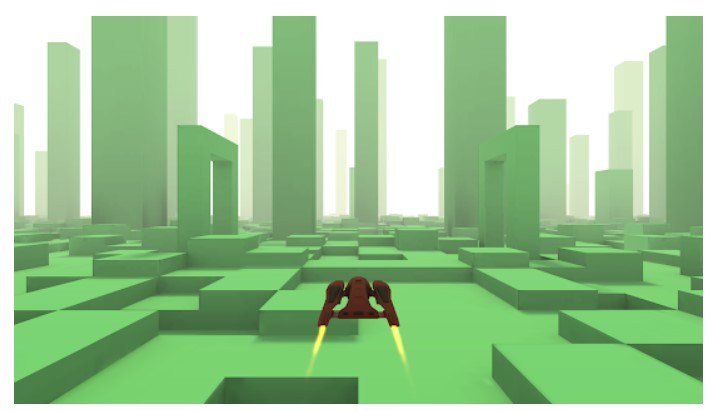 Another racing game on our list is this which is best known for its amazing VR gaming techniques out there.
As it is a racing game so you have to win a race for which a series of streets and cars are available.
You can choose the streets from all around the world and get real-time traffic.
It has smooth gameplay where you will have a thrill when you are at super high speed.
For getting started or to choose a map or car you just need to stare at the option and then use your device as a motion navigator.
Game No. 9 Deep Space Battle VR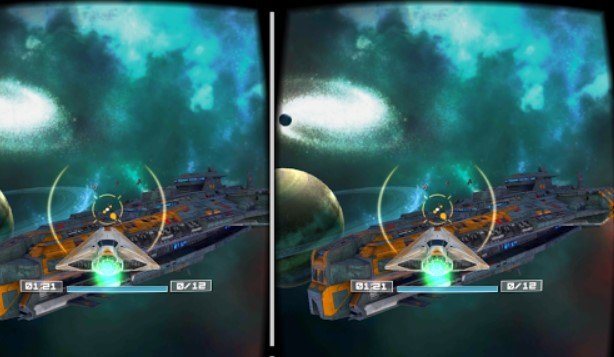 One more VR game with a space-based theme is with us that is simple yet thrilling.
This game is based on a space adventure and is available for Android and IOS devices.
You can play this game with the help of Daydream and Google Cardboard.
As it is a multiplayer game so you can play it with your friends online where you begin as a part of a spaceship crew and have to destroy the enemy team ship.
Here you will have various rounds which get tougher when you cross them.
Game No. 10 Darkness Rises
The first horror genre game on our list is this which is truly scary.
It is a game with 2D visual graphics which is specially designed for those who want to play horror games without zombies.
In the game, you will be in a dark room where one after another you will encounter scary things.
The game continues to build upon itself and make the gameplay more and more horrifying and thrilling.
Game No. 11 Death Sky Walk
This VR game can be one of the scariest and most thrilling games ever played.
In this game, you need a high level of concentration because it has air theme-based virtual reality graphics.
The game begins with you walking through the air and defending yourself from challenges and enemies.
You can play this game individually or in a team and then fight against the waves of enemies.
This game is popular among youngsters because of its theme and virtual reality experience.
Game No. 12 Race The Sun
Another thriller and the speedy game is here which makes your gaming experience adventurous and passes your time very well.
In this game, you will get joy and difficulties at the same time and all that at a furious speed.
This is an endless racing game in which the farther you go the more speed you attain and the more difficult hurdles you get.
So if you are a racer then don't wait and try this superb VR racing game right now.
Game No. 13 VR Maze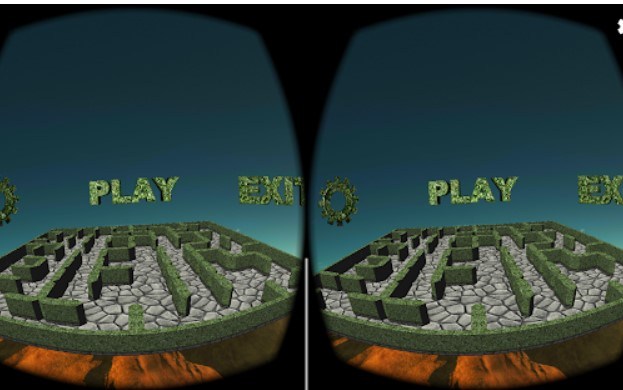 One exciting puzzle-solving virtual reality game on our list is this which is great for daydream VR and cardboard.
In this game, you will get 3D virtual reality which is just perfect.
Here you have to solve a maze and move your ball from the entrance to reach the end of the maze.
This game offers more than 50 different virtual reality labyrinths which change every time you start a new game.
Game No. 14 VR Horror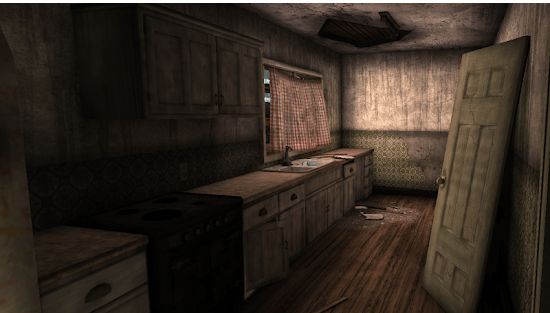 Those gamers who want to add a little pinch of horror to their gaming experience must try this.
This VR game is one of the top free fear scream games of horrible zombies.
In this game, players will be on a sinister roller-coaster ride that moves through the dark scary horror asylum.
In order to succeed the players need to find the keys, tools, and weapons throughout their ride.
This scary game is only for those who don't have any heart problems.
Game No. 15 VR Scary Forest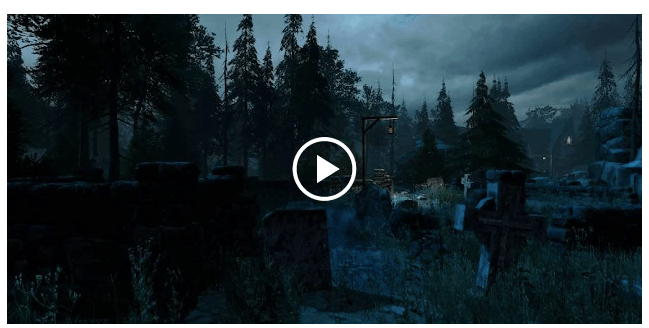 Who doesn't want to walk through a lonely, dangerous, and scary forest especially at night when it becomes more adventurous.
But finding such forests isn't an easy job and also walking through them at night isn't safe either.
So this game combines both, as you can walk through a lonely and scary forest without even going out of your home.
In this game, you will get the real-world experience of walking through a forest at night and encountering all the problems that you have to face in real life.
Game No. 16 Hardcode
This game is made for Google Cardboard, Homido, Daydream, and Fibrum.
Here players will get single-player missions as well as online multiplayer missions.
To win the missions players need to act fast in virtual reality to solve the maps.
All the missions are based on the roguelike theme and you will find it very interesting to use your brain and reflex skills simultaneously.
Game No. 17 VR Height Phobia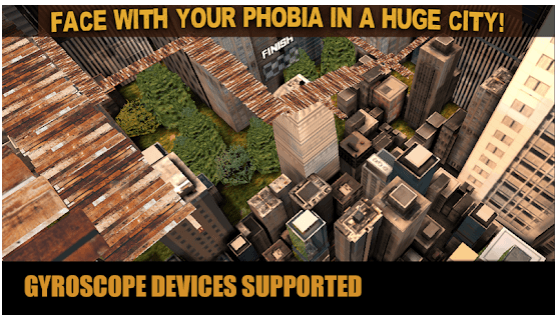 As the name suggests itself this game is specially designed for those who have a height phobia and want to win over this fear.
In the game, players will be in virtual reality where they have to jump from different heights.
It can be high pool or jungle or zombies as this game offers various real-world scenarios.
Here players can enjoy high jumping through real-world experience and work on their height phobia.
Game No. 18 Trail World VR Virtual Reality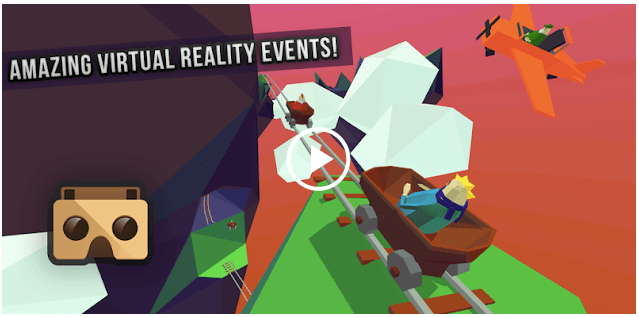 In this game, players will get a real-world experience of a fantasy open world.
Here you can choose your trail where you will have amazingly superb events, visuals, tours, roller coasters, and rides.
This game comes with many zones such as a town, sky island, farm, and waterfall.
All you need to do is to stand still or move across your path to experience the thrill.
Game No. 19 VR Abyss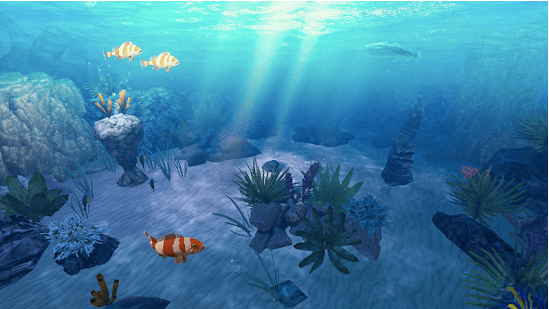 This game is sea theme based where you have to encounter the world below the sea.
It can be a shark attack, coral reef, and sinking ships that will make you dive into the ocean.
As you get yourself into the ocean you will witness the adventure and suspense of the underwater ocean without really getting wet.
So with this game, you can explore the underwater sea world and know what are the thrills of the underwater world.
Game No. 20 VR Maze Solver Adventure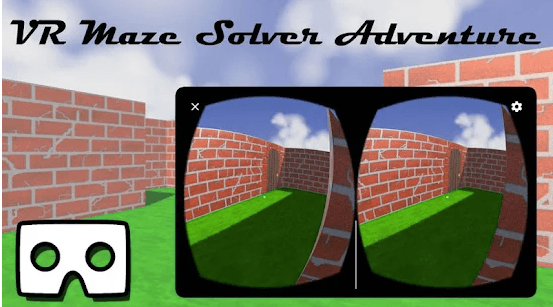 If you love to solve mazes then you will like this VR game for sure.
This maze game comes with 9 classic maze styles and themes that are based on real-world experience.
To solve the maze you need to walk through the labyrinth and reach the entrance.
Here players will have the easiest game mechanics which makes this game very easy.
But that doesn't mean this game will make you bored, its new exciting levels will always keep you up.
Game No. 21 VR Zombie Shoot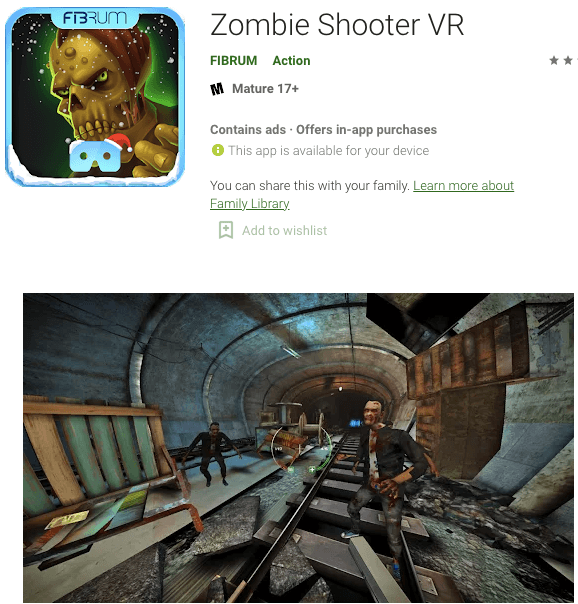 In this game, you have to shoot the zombies to survive in a city that is full of scary zombies.
Here to sustain your survival you need to show extreme commando and shooting skills.
This repulsive game is full of exciting activities where you will face new challenges on every street you cross.
To win over the zombies you will be provided with life with a regeneration system which you have to use wisely.
These are some of the most amazing VR games that you can try for an adventurous gaming experience.
Conclusion
In this age of technological advancement, no one wants to settle for less, then why leave behind in gaming.
When there are so many options out there then why waste time on ordinary games. These exciting and thrilling virtual reality games are for every age group and range from theme to theme.
So just pick your choice of the game among such extraordinary games and get started for the real-life world.
Also Read: