Birthdays are always special for a person, full of joy, happiness, excitement, and what not. This is an occasion for receiving gifts and wishes even from distant family, relatives, and friends.
This special day also has a pinch of nervousness for future endeavors. Nevertheless, one must not forget that a birthday is a precious day in one's life and comes only once a year.
So it has to be a day full of jolliness and fun. Do you know what can make this special occasion more memorable, an online birthday video maker with photos and songs?
If you want to know more about online birthday video maker websites, then give this article a read.
15 Wonderful Online Birthday Video Maker Websites
Making birthday videos can be a roller coaster ride of memories down the lane for a person. So make sure this roller coaster ride is good enough to bring tears of joy to everyone's eyes.
This can be possible by choosing the right website for making online birthday videos for family members or friends. Below is a list of some of the best websites that you can select.
If you are looking to create a happy and memorable birthday video, then this is for you.
In this tool, you can upload your own music, images, and voiceovers to give a personal touch.
It offers several templates to get started and comes with robust user interference.
The drag–and–drop feature let the users create a video within a few clicks.
Also, exporting and sharing videos from this tool is simple.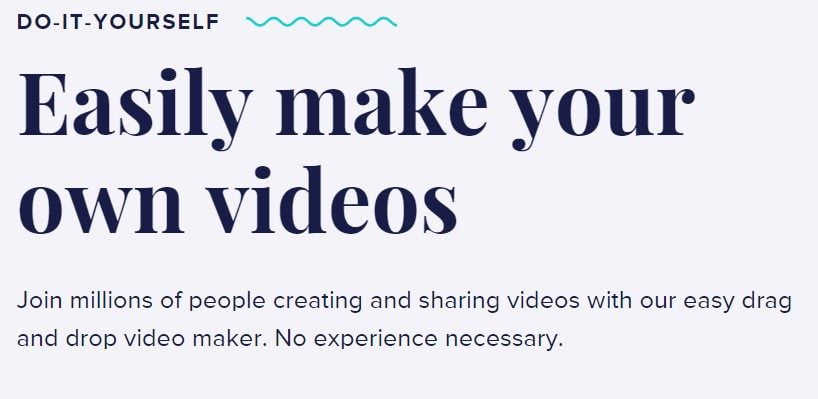 If you are looking for one website for personalized birthday video making and with marketing tools, then look nowhere, you have got this.
This website offers two services for personalized video creation Animoto Memories.
For marketing and business-related use, Animoto Marketing.
Whatever service you choose, you will get free tutorials to familiarize yourself with it.
Also, for your first video, you will get a step–by–step guide.
It has a template library and music collection for videos and offers high-resolution video quality.
In this tool, users will get more than one million stock images and videos and over 3000 audio tracks.

To create simple yet impressive birthday videos, you can use this tool.
In this tool, you will get a wide collection of pre-built slideshow designs.
With that, you can add your videos, images, and songs to create a memorable video.
It offers high–quality video resolution, and exporting videos from this app is super easy.
You only need to press a button, and within seconds, your video will be shared on social media channels.
This website for birthday video making is one of the best websites for this purpose.
It comes with an easy and simple interface with tutorials where people can first learn.
On this website, users will get plenty of templates to choose from with beautiful prompts.
Users can change the basic coloring and text styles of templates and customize them.
Also, it has a stock library to pick some selected footage for birthday videos.

One of the handiest tools for creating birthday videos is here.
Users can make the best-animated videos from scratch without any prior knowledge of video editing.
Also, you can use this tool to add animations to the current videos and edit them.
For new beginners, it offers free tutorials that are simple yet informative and familiarize you with all the features of the tool.
It provides a completely free library of music, videos, and stock images.
Also, it comes with a huge collection of templates that are animation–based and customizable.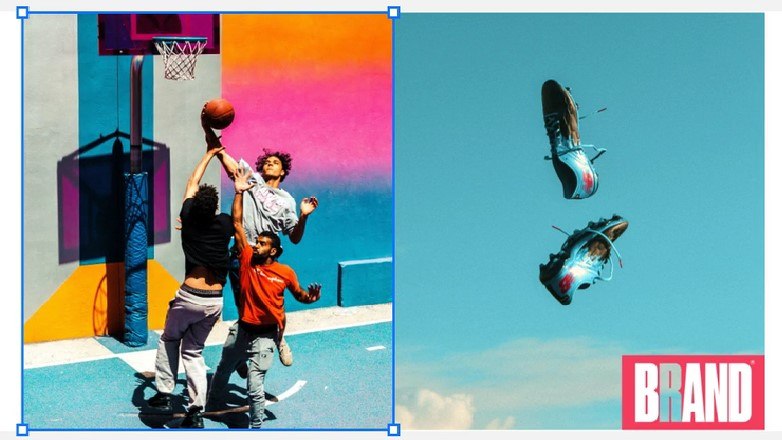 If you are a newbie in video editing and don't know how to work with sophisticated tools, then don't worry we have something for you.
Kizoa is a website that offers simple and basic editing tools for birthday videos.
In terms of the basic features, it has instant playback and ratio proportions to offer.
It provides a massive library of templates, music, songs, and photos.
Users can share their videos with a simple link as well as download them.
This website supports various video formats and gives a high-resolution video quality.
Apart from this, it has many hidden gems and features which will make your videos stunning.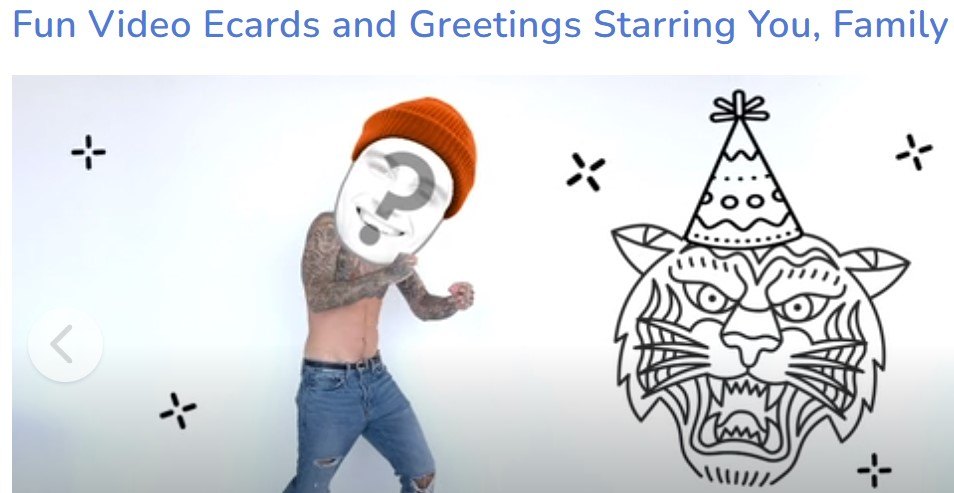 Are you intended to make a hilarious birthday video, then here is what you need.
This birthday video making app allows you to choose from a plethora of interesting themes.
Adding photos and videos is just easy and making a video feels like a child's play.
Sharing videos is also simple, and you can share across social media accounts.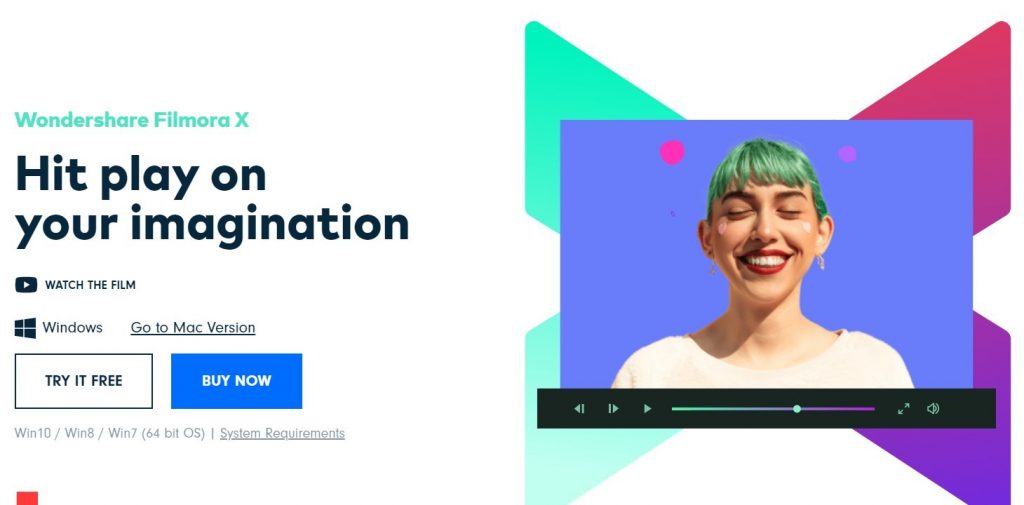 Why this birthday video creating tool has been listed at the top because of its comprehensive features.
It can work with Windows, Mac, and other platforms.
Using this tool, you can create an amazing birthday video in just some minutes with music, photos, and videos.
Also, you can add your own voice to the videos or can add background birthday music and songs.
You can add provided stock images, videos, music, and soundtracks as well as your own.
What's more is that you can give a unique touch to your videos by using titles, texts, animations, and transitions.
What makes this birthday video creating tool an excellent choice for you is its features with 4k HD resolution.
It comes with numerous editing features like a green screen, motion text, slow motion, webcam, and screen recording.
With such sophisticated features, it also offers simple features such as splitting and trimming.
This website provides tonnes of stock audio tracks and footage.
In this tool, you can create your own templates and start making your own video without any watermark.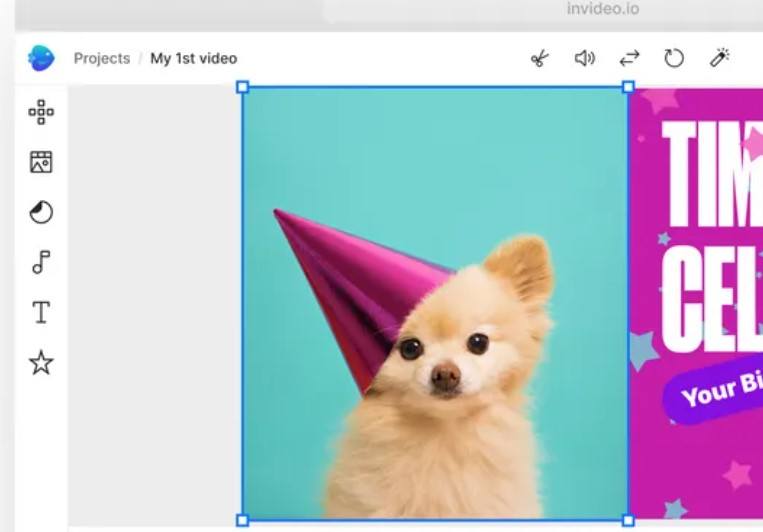 One superb online birthday video maker with photos free website is with us, which is just wow.
It is a newbie–friendly website with an intuitive user interface that makes pro editing a game.
What makes this more interesting is that even a new folk without any experience in video editing can work on this website.
On this website, users will get a massive library of over 5000 customizable video templates and more than 12 million royalty-free video clips and images.
Also, it has pre-built templates that do the most work for you and let you chill.
With these features, it comes with automated text–to–speech and record voiceovers.
So it has all the ingredients to create a wonderful birthday video and cherish the good memories.
Adobe is well known for its world-class apps and products, and one among them is this.
This video maker is a multipurpose tool and can be used to create birthday videos and video editing.
It comes with sophisticated tools with customized graphics, videos, and web pages.
Despite a variety of tools and templates, it is an advanced tool with straightforward navigation.
With this website, users will get a separate stock library called Adobe Stock for royalty-free photos.
This website doesn't use a watermark for editing and creating videos, and many users can work simultaneously on a single video.
Sharing videos from this tool is very easy and simple and can be shared across all social media channels.
ClipChamp is a website that offers various products, namely Utilities, Create and Collect.
In this article, we will be talking about its Create product using which you can create birthday videos.
This website is best for new folks who are familiar with advanced editing skills.
Throughout the editing process, it will guide you on editing tools, and its user–friendly dashboard is excellent.
It has a huge stock library of animated backgrounds, videos, music, and soundtracks.
Users will get various video formats and high-resolution video quality.

This birthday video-making tool boasts itself of being the 'World's simplest video maker.
To get started, you need to sign up, and that is pretty easy, after that, you can start with pre-built templates and create your video in a minute or two.
It has an impressive stock library with various categories like transitions, seasonal animation, clay animation, and so on.
Thus making birthday videos using this tool is very easy and simple and leaves an ever-lasting impression.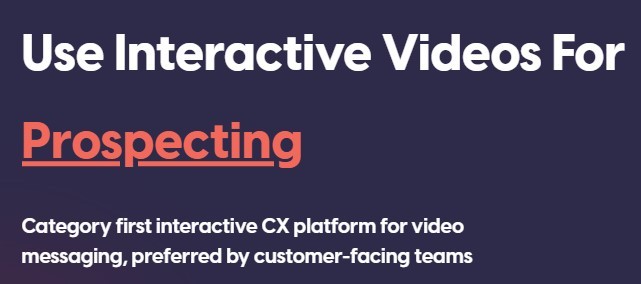 Last but not least birthday video maker tool is this, which is a chrome extension, you just need to download it, and then you are good to go.
What it offers to users is a fairly difficult thing to provide, and most of the tools lack that.
With the help of this tool, users can capture their screen and browser recording even without knowledge of so.
This makes a good option for creating unique and personalized birthday videos.
It has a stock library of images and soundtracks and offers 720p video resolutions.
Integration with other tools is seamless, and sharing videos to other channels is just a piece of cake.
These are some of the useful tools for a birthday video maker online without a login.
No. 15 Picovico.com
This tool will allow you to create incredible birthday videos using themes, videos, and photos in various styles.
It is more like a video slideshow maker using which you can cherish your old memories again.
In this tool, the users will get a good collection of music and soundtracks.
Users will get high–quality birthday videos and can export them easily across social media accounts.
No. 16 Flyr
If you are searching for quirky and social media inspired ideas for birthday videos, then your wait is over.
This birthday video maker website offers flashy and aesthetic templates.
It is simple to use and lets users design text styles and edit background videos.
On this website, users will get millions of templates and a good collection of songs and videos.
Exporting the created video is very easy in high resolutions in different video formats.
Conclusion
Birthdays are special moments of life that makes one overwhelmed by the past year's experiences and future endeavors. This special occasion counts for a special celebration and a unique birthday video.
You can make birthday videos for your family members, friends, or anyone special who you want to feel special on their big day. Create memorable videos full of happiness and funny moments, and let your creative juices flow.
Also Read: