When digitalization is taking control all over the world, then how can the architecture sector remain aloof?
That is why today, we have free 3D architectural design software. So let's dive in to know more about such innovative software applications for architects.
FAQs
Which is the best architecture design software?
There is a lot of good architecture design software, but if you are looking for the best, then you can go with the Revit Architecture application.
What is the most popular architecture software?
The most popular architecture software is AutoCAD which offers incredible features and helps architects with seamless functionality.
What software do most architecture firms use?
Most architecture firms use those software applications which offer advanced features and come with tons of built-in templates for every purpose.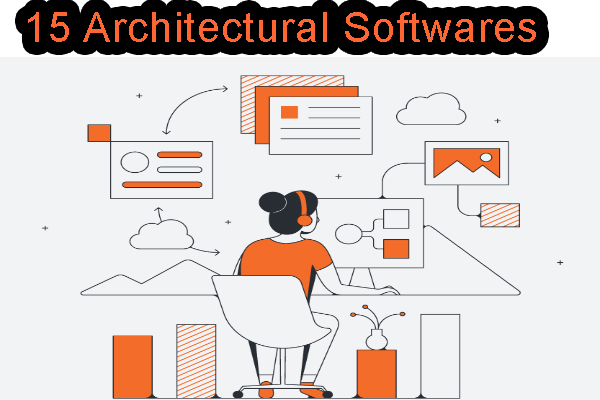 Best 15 Architecture Design Software
Whether you are a professional architect or new in the field, you will always need an extra helping hand. And that can be architectural design software.
So here we are presenting you a list of some of the best architecture design software,

The first rank holder software for architectural designing is this.
It is an open-source and free solution for 3D modelling.
Here you will get assistance at all levels, such as modelling, rigging and animation.
With that, you will also get help in motion tracking and rendering.
What is more exciting is that it also offers features for game creation and video editing.
This software is best at 2D modelling and gives helpful insight into home designing.
It is a free CAD architectural application that is compatible with many platforms.
If you have Linux, Mac and Windows, then you can use this.
In this software program, you can make different kinds of technical diagrams and drawings.
Through this app, you can design room plans, buildings, diagrams, interior designs and schematic mechanical parts.
This application is a QCAD community version which is ideal for professionals, new architects and students.
If you are looking for a brilliant architect design software, then your wait is over.
Through this tool, you can create 2D models and then use them to make 3D things.
Interestingly you can also convert 3D objects into 2D drawings so that you can create real-life objects.
Through this application, you can design buildings, rooms, and interior design.
It supports many file formats such as DAE, STL, DXF, IGES, OBJ, STEP and many others.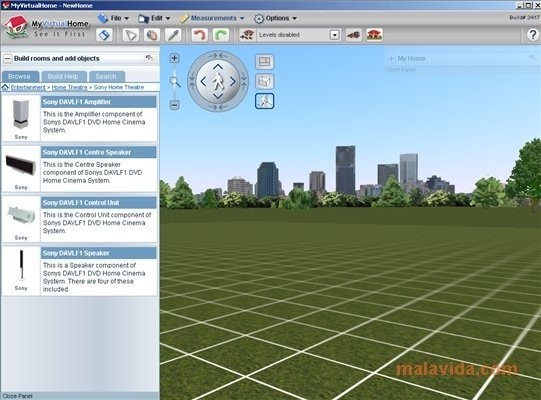 Another free architectural home designing software with us is this.
It is a simple yet interesting application where you can design homes while playing video games.
Yes, you hear it right. Through this app, in a gaming manner, using standard blocks and modifications, you design an office, house or any other space.
This app is specially curated for beginners who are weak in designing.
Also, in this application, you will get a lighting model, add realistic lighting, and set longitude and latitude with seasons.
Altogether you can design any location accordingly.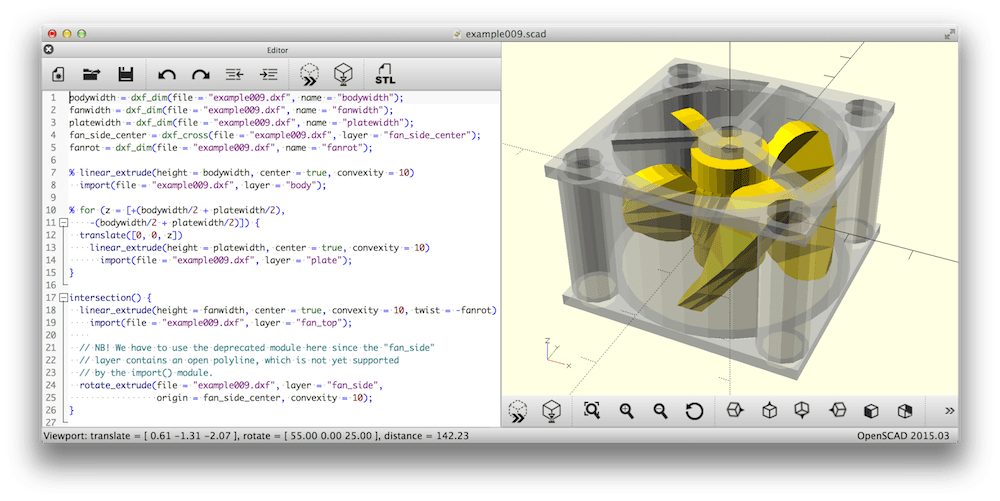 This application is also a multiplatform tool that is available for Mac, Unix and Windows.
In this app, you can create 3D CAD solid models with minimal effort.
What makes this tool unique is that it focuses on the CAD aspect rather than on the artistic side.
It works the same as a 3D compiler in which you can prepare a script file as the description of the properties and then use it to create 3D models.
Thus here, you will have complete control over the modelling process.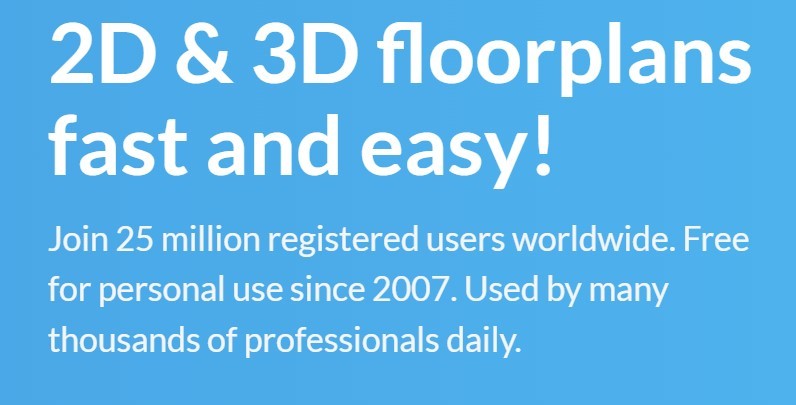 One simple yet robust architectural designing software is here, which is great for individual users.
It is straightforward and comes with user – friendly interface.
In this app, you can create 2D layouts and then convert them to 3D models.
Using this application, you can create blueprints of the floor plan and other spaces.
This software has a massive library of more than 150,000 3D designs that you can use in your diagrams.
With the help of this collection, you can actually make your designs unique and customized.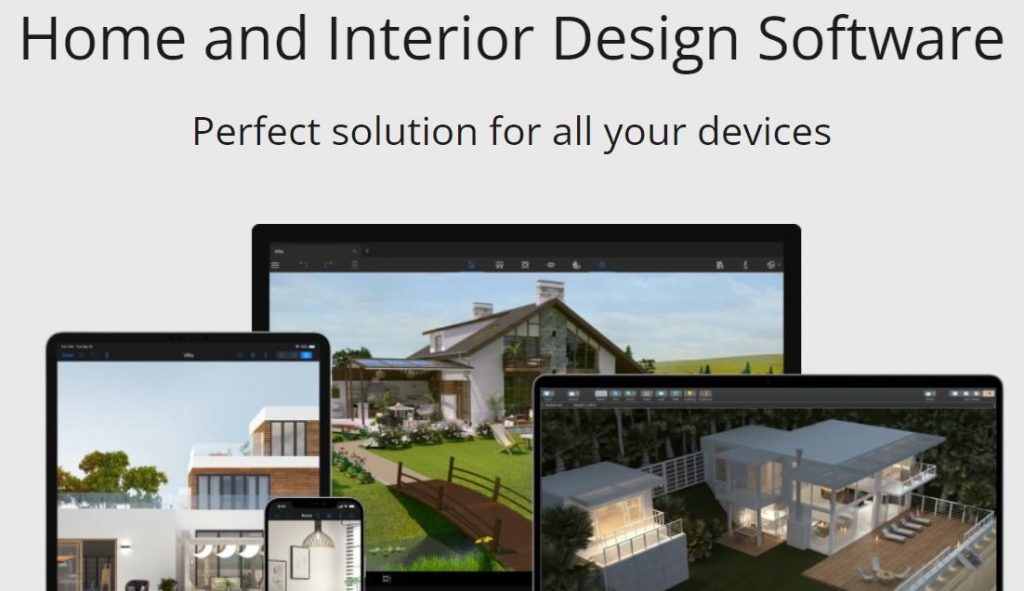 Another software program with multidevice access is here.
You can use this app from anywhere and anytime through any device.
Here you will get everything that you need to create superb interior designs, floor plans and striking diagrams.
In this app, you can either start creating designing from images or start from scratch to create new designs.
Its comprehensive library comes with a collection of more than 2000 3D models.
For your convenience, it provides adjustment in light and geolocation.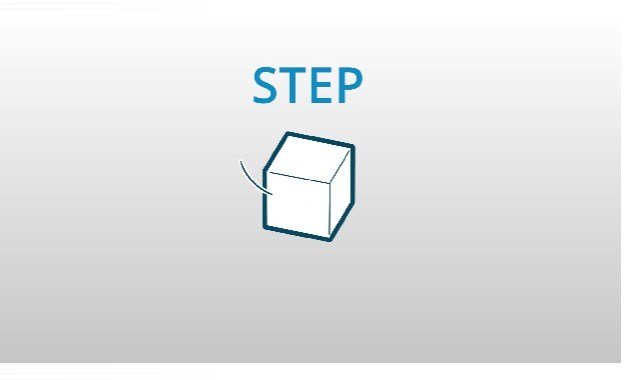 As you can suggest from the name itself, it is a simple and easy-to-use app for architectural designing.
It is specially designed for beginners who are not aware of the sophisticated features of architectural design.
To them, it offers a range of features that are simple and easy to understand.
With the help of this app, you can make interior design plans and diagrams for offices and homes.
Later you can review your plans in 3D view, which will give you an insight into your diagrams.
Here you can import 3D models from various sources and export your plans in different file formats.
Also, you can create real-world images and videos of your plans and use light sources to view the environment under different conditions.

This software application is one of the oldest architectural designing software and has been ruling over millions of hearts for more than 3 decades.
It is open-source software that has a cross-platform system specially made for CSG or constructive solid geometry.
In this app, you can create 3D models and analyze and edit them.
With that, it also offers interactive geometry editing, a wonderful suite for application developers, and an amazing geometry library.
Also, here you will get high–performing ray – tracing that you can use to review natural lighting.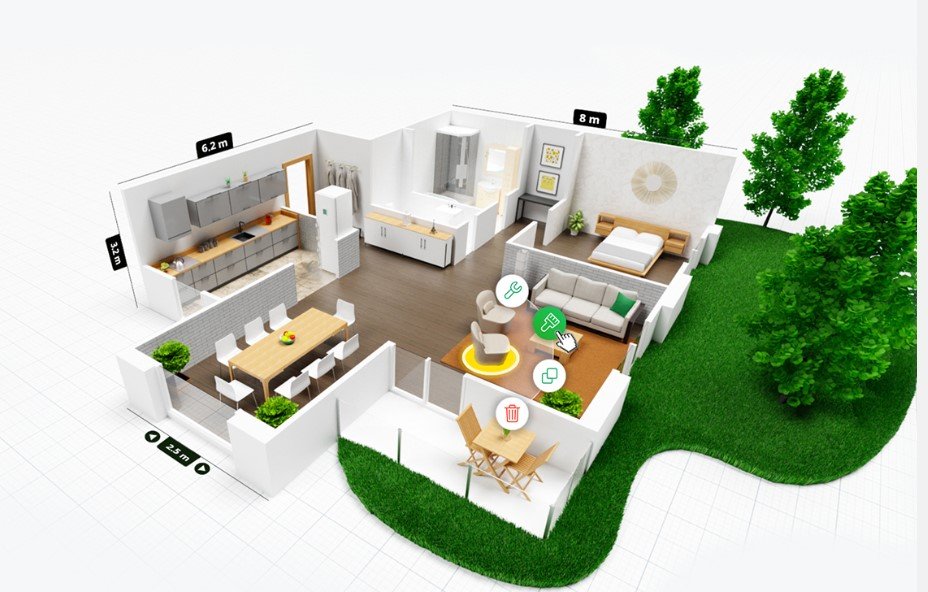 Why it is named 5D because it offers an edge over all other tools available out there.
This software is for 2D and 3D home designs where you can design other spaces as well.
It is made for amateurs who are very enthusiastic about experimenting and has tons of features for the same.
In this app, you will get a wide range collection of more than 5,000 items or 3D models that you can use in your plans.
Also, you can customize the textures and colours of various design surfaces to give a personalized touch.
To make your plans professional, you can edit your final projects and add shadows, highlights, and depth.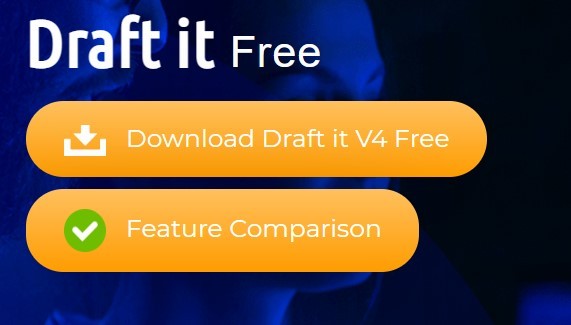 This is free architectural design software for beginners and also for amateurs and professionals.
So it is very easy to handle and work with, and even newbies can create designs within just a few clicks.
It is a 2D CAD designing solution where you can design and create error-free space layouts.
In this application, you can create high–quality diagrams of offices, homes and other spaces.
What makes this app stand apart from others is that it provides dynamic dimensions through which you can improve your plans.
Also, here you will get metric systems and customized units to make unique diagrams.

If you are searching for a powerful software program with 3D design mechanical functions, then you have got this.
In this app, you can create 3D printing meshes, design 3D objects and clean existing 3D scans of designs.
Although it is free but not less in terms of features and offers you several advanced tools.
Here you will get scaling, hollowing, mass optimization and mesh simplification.
It is compatible with Mac and Windows and best for pro architects.
This application is brilliant for the new folks in architecture who are getting started with designing spaces.
It is available for Mac and new versions of Windows and comes with a straightforward dashboard.
Here you can create office layouts to house plans and other floorplans for other spaces.
In this app, you can create 3D designs and layouts, edit them and analyze them to make improvements to your plans.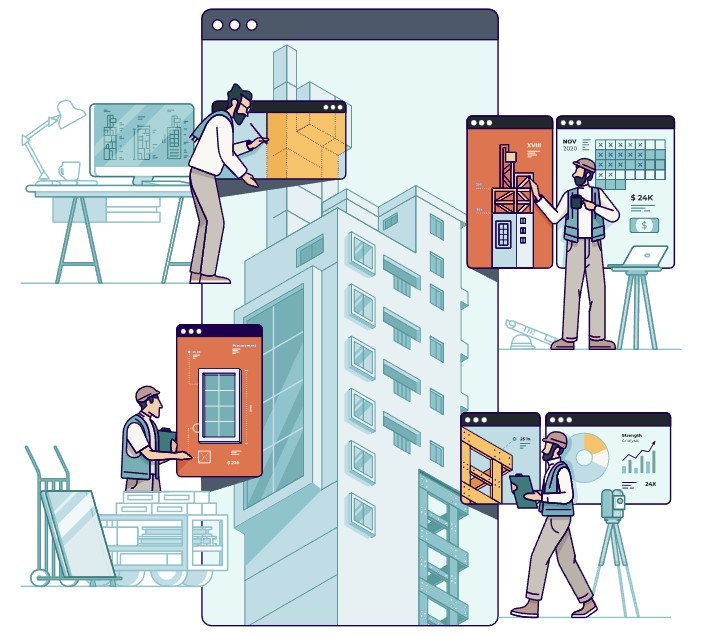 For professional and experienced architects, this application is a perfect blend of features and functionality.
Through this app, architects can boost their productivity and create diagrams efficiently.
It comes with building information features, CAD, real-time monitoring of projects and seamless integration with clients and colleagues.
With that, it can also integrate with other applications so that other tasks can be completed on time.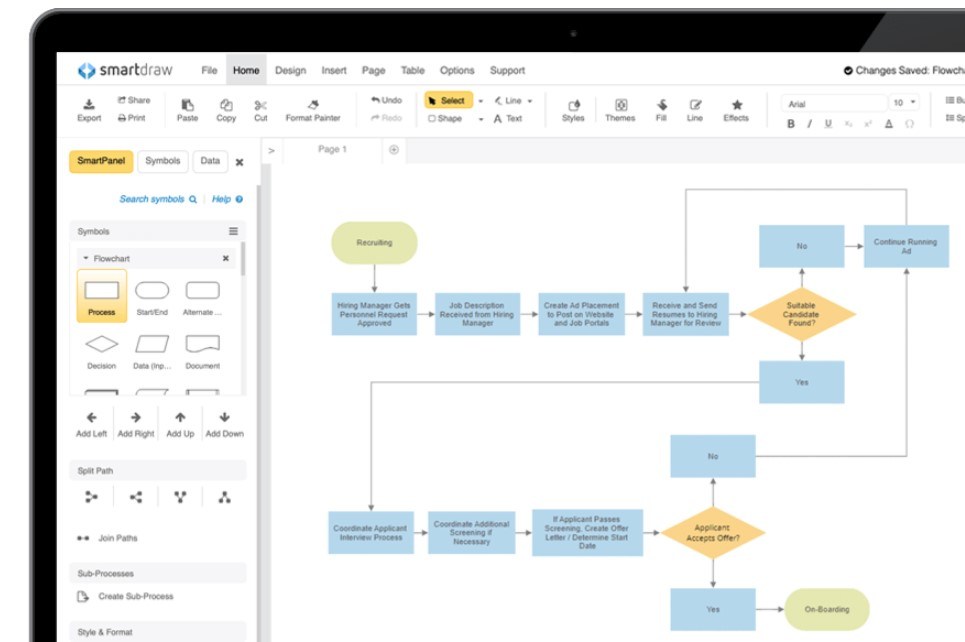 This is one of the best tools to use if you want built-in templates for creating diagrams.
In this app, you can create house plans, office plans, and landscape plans from the built-in templates.
All the templates are fully customized so that every plan will be unique.
It also has an extensive library where you will find everything to make your diagrams more realistic.
These are some of the automatic architecture design software that you can use.
Conclusion
Architectural design software applications are not only a way to reduce your workload, but they also increase your efficiency. With these programs, you can boost your productivity.
They are the best solution if you work for an architectural firm and want to increase performance. As these software applications are AI-based and work with 3D models so they will offer real-world insight into plans.