If used properly then a good menu can be a brilliant brand–building tool for restaurants. Now, what does it mean to have a good menu for a restaurant?
Well for that put yourself in the shoes of customers and think about what you will like on a menu. It can be unique and interesting names of dishes, appropriately mentioned prices, and some good-looking and mouth-watering pictures.
That's what a good menu does, increase the hunger of customers and make them tempted for dishes.
Impressed by what a menu can do for you, then you should give this article a read to know more about the online restaurant menu maker.
FAQs
How do you design a restaurant menu?
Designing a restaurant menu is very simple and easy and there are thousands of applications available out there for the task which you can use.
How do I create a digital restaurant menu?
To create a digital restaurant menu for your restaurant website you need a digital menu creator which let you design your restaurant menu within just a few steps.
11 Online Restaurant Menu Maker
Without any delays let's dive into this handpicked list of some of the latest restaurant menu creator software applications.
This tool is powered by Designhill and is one of the robust restaurant menu creator apps.
With this software, you can create menus for restaurants, cafes, bars, or any other eatery.
Also, you can add food items and drinks as per your liking and name them.
It offers a plethora of built-in templates to create compelling menus.
What is more superb is that it is user–friendly and has a drag-and-drop interface.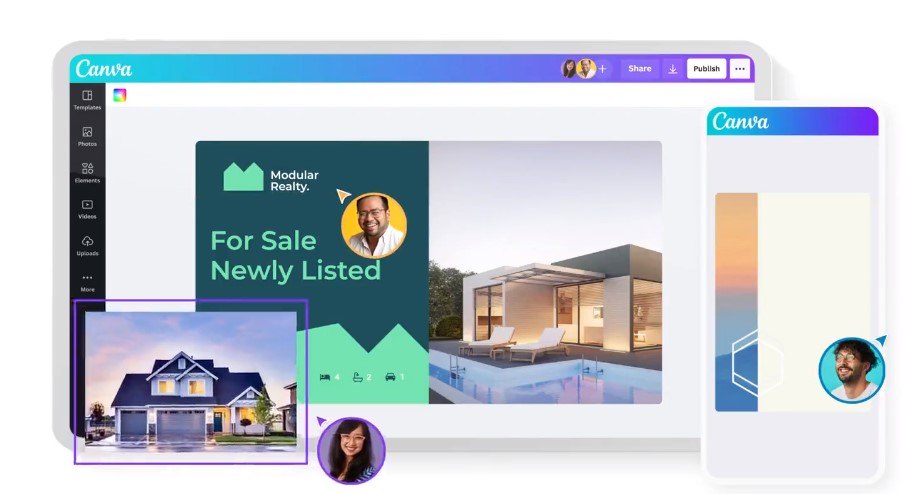 Canva is a dynamic application that is not only used for designing posters and pamphlets but also serves many other purposes.
One such purpose is menu creation which let the users create attractive restaurants.
It has more than 1 million free stock photographs that you can use.
Also, it offers customizable built-in templates and plenty of font styles to choose from.
This is an online tool in which users can create and print restaurant menus.
With its straightforward and easy-to-navigate dashboard, even a newbie can create stunning menus in just a few minutes
Using this tool you can simply add images, logos, or texts to your menus.
It comes with drag – and – drop feature that makes the entire process super easy.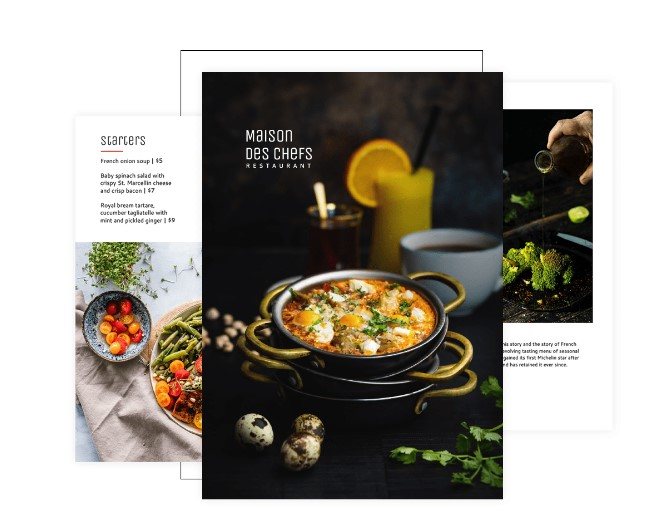 It is one of the best collaboration and sharing tools that help you to create world-class restaurant menus.
In this app, you will find numerous pre-made templates and thousands of font styles.
Also, it has automatic – resizing which reduces your workload and makes the procedure easy.
Thus making unique, interesting, and fully customized restaurant menus with this app feel like a piece of cake.
One of the amazing products by Adobe is this which is the best tool for professional restaurant menu designing.
It has a free restaurant menu maker with more than 1 million designs.
Also, it offers a plethora of themes that help you create unique restaurant menus.
At the same time working with this app is easy and convenient.
So new folks don't need any new set of skills to design restaurant menus.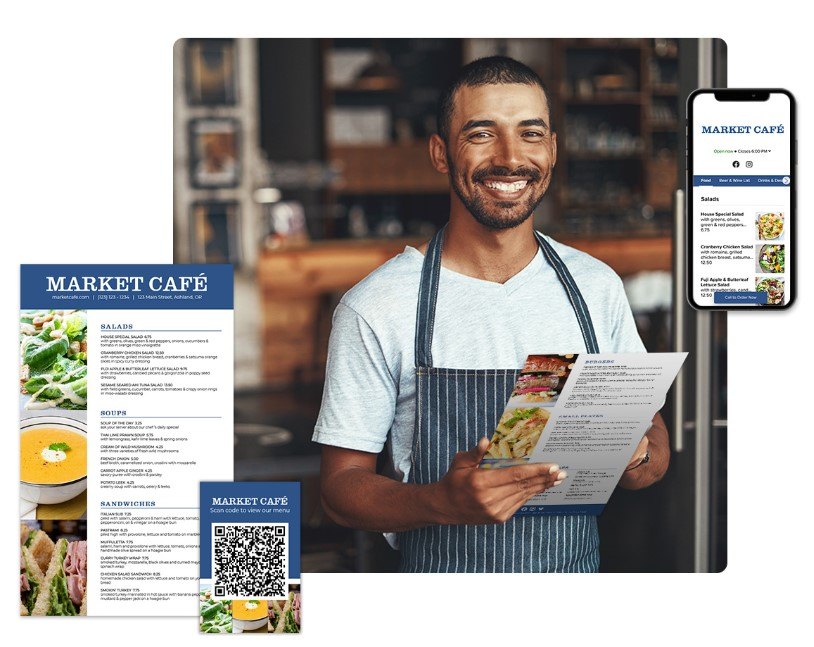 This is a one-stop destination for menu creation for restaurants.
In this application, you will find almost everything related to restaurant menus.
You can create digital menus and print them or deliver them.
It has hundreds of good menu design templates.
With that it allows users to highlight important dishes to make the menu interesting.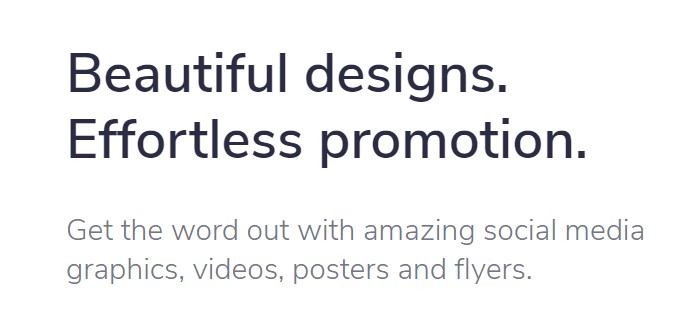 If you are a newbie and looking for perfect menu creator software then this could be the one for you.
Working with this app is seamless and it let users create outstanding menus within just a few clicks.
It comes with tonnes of built-in menu templates that can be customized.
Also, it offers numerous font styles and other ingredients to design awesome menus for restaurants.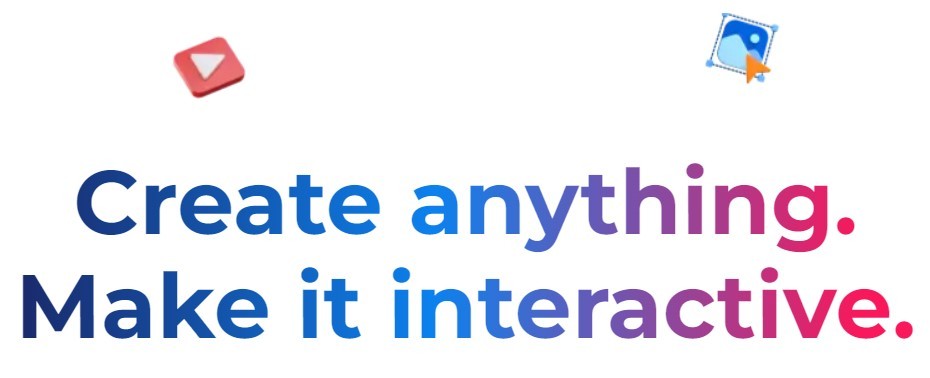 This special tool will allow you to create attractive restaurant menus easily.
It is fully loaded with built-in templates, font styles, and animation tools.
With animation tools, you can design your menus as you like and create thousands of menu designs.
Also, it has integrated share buttons that will help you to integrate with other applications effortlessly.
Another wonderful app for creating restaurant menus is this which comes with more than 100 designs.
Besides this, if you are looking for any particular design then you can search for that.
To get started you just need to select a template and customize it according to you.
With designs and font styles you can also change backgrounds.
And make your menu cool and funky by adding stickers.
You can print menus or share them right away on your social media accounts.

As you can guess from the name itself this tool is for the vintage touch to menus.
If you want to give a vintage look to your restaurant, coffee shop, or bar menu a vintage and royal look then this is worth your consideration.
It has a vintage store of antique elements, menu collections, and many such things.
In this app, you can customize your menus and make them unique and interesting using your creativity.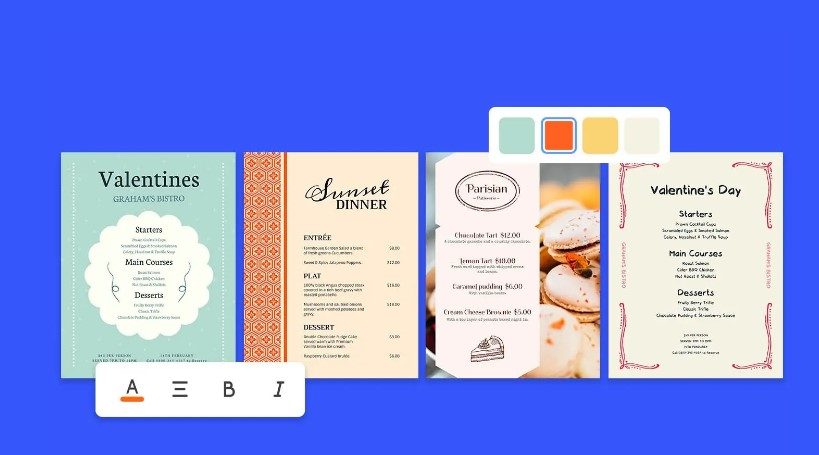 Last but not least app for menu designing is this.
It comes with several built-in templates and designs.
You can use this software to create digital menus multiple a time.
Also in this app, you can experiment with fonts, text alignments, and background color.
To make your menus more convenient you can also add currency codes.
It will give your menu an international touch and attract customers.
So what you are waiting for, launch your restaurant, café, bar, or shop with restaurant menu design software.
Some Menu Maker software
Conclusion
Starting a new restaurant is not an easy game but requires many checklists to complete. One such stepping stone is getting an incredible menu at your hand.
A perfect menu will not only new attract customers, but sustain existing customers, and build a brand name in the market.
So one should not undermine the value of a menu in promoting a restaurant. If you want to create amazing menus for your restaurant that can tempt customers then you can try the above-listed apps.
Also Read: