A dream home is a place where people can find their peace after a long tiring day. They want their house to be just perfect and comfortable.
Earlier this job was done by interior designers and architects. But as time is changing and digitalization is sweeping across the industries how this section can remain aloof.
So today we have a variety of home design software free that helps us in everything. From designing our house to its renovation or extension a perfect application handle this all.
FAQs
Can I design my own house online for free?
Yes, you can design your own house online for free with applications available in the market. They will let you design and visualize your house in 2D or 3D with other aspects.
What is the easiest floor plan software free?
Among tons of software available out there AutoCAD Architecture by Autodesk is the easiest. Here you will easy and simple floor plans for free.
How can I draw house plans for free on my computer?
To draw house plans for free on your computer you need to search such apps that are compatible with your computer platform.
21 Best Free Home Design Software
Home designing, architecture, and interior designing are a pro things and not everyone can master them. But with new technology, it has become easy to some extent to work with these things.
Hence we have come up with these software applications where you can design your dream home for free.

This application is one of the best for home designing for professionals.
Here you will get ready–to–use templates for home designing and access to over 60, 000 products to choose from in the catalogue.
It is super easy to use and comes with a drag-and-drop function and dimensions.
In the app, you can design in live 3D and can upload your models and within a few clicks, you can design your model.
With the help of the AI features offered in the app you can smoothen your workflow.

It is one of the top free software applications for home designing and architecture.
What makes this app popular is its simple navigating interference that makes even the new folks design their sweet home.
You can start with designing the layout for your house and then move to other things.
It has a drag-and-drop feature so you don't need to waste time on designing.
Here you will get a collection of shapes for the extension of your home.
And you can also share your plans with other people and even get an opinion from professionals.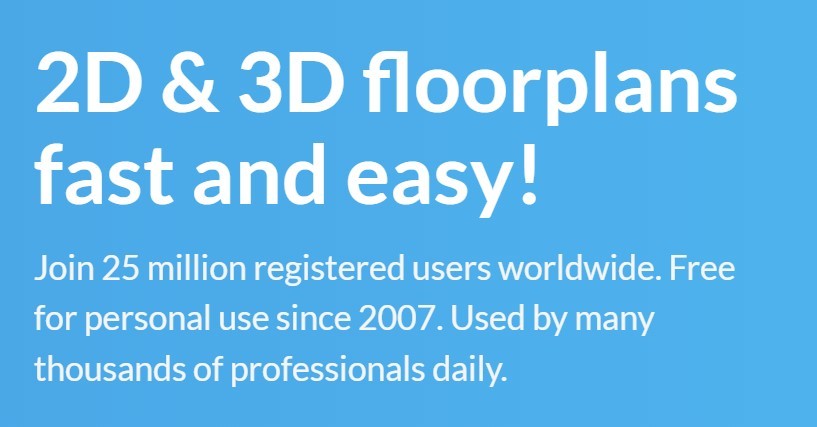 If you are looking for a great application for floor planning then this is for you.
Here you can design floor plans and blueprints that are interactive.
It comes with a wide range of accessories, furniture, and cabinetry and you can visualize your home within just a few clicks.
Also, you can place your windows, walls, and other structures in your 3D house to know what will be best for you.
This app is best for text features and it's auto – furnishing function will get the rest job done.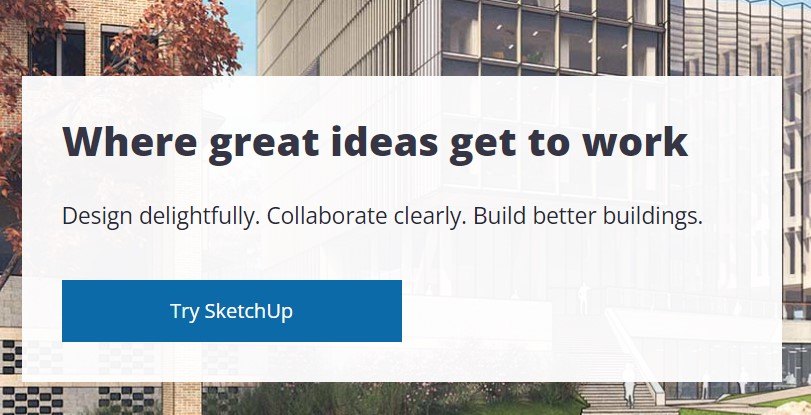 Another great tool for home designing on our list is this.
This is a powerful application where you can design your home from scratch.
It is in the market for decades, and hence its performance can't be questioned.
Here you will get a 3D warehouse where you will have plenty of ideas.
Although these ideas are from your fellow peers you can customize them with offered accessories.
Similarly, you can customize many more things and give your house your personal touch.
This application is specially made for newbies as well as for professionals.
Regardless of your knowledge of interior design in this app, you can design and visualize your house.
It is simple to use, works with fast speed and displays the end product in 3D visualization.
Here you will get a vast material library and 3D accessories to design your space.
Also to make function smooth it provides a drag and drops feature.
Its rendering program is the show stealer and makes everyone love it.
In this software program, you will get a high–tech experience which at the same time is easy and simple.
It is loaded with tons of brilliant 3D animation graphics and models with images and games.
Also, it offers a toolset that you can use to define and share environments.
To make you more creative it comes with automated processes.
So that you can work more on your creativity rather than managing workflows.
It is interactive and can integrate with other applications for accurate previews.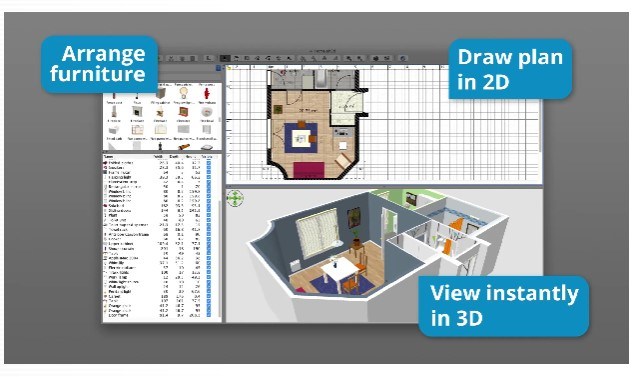 If you are looking for a software application without a learning curve then your search is over.
It is one such app that is very simple and easy to use and comes with an intuitive dashboard.
Here you can create various designs of walls like round, straight and sloping.
And you can create all these things with precise dimensions within some clicks.
Through the software, you can insert several structures into your design.
Additionally, it offers an aerial view of your design so that you can make it perfect.
# No. 8 Revit
It is a BIM or building information modeling software that has a versatile usage.
You can use this application in interior designing, architecture, engineering, landscape architecture, and many more fields.
Also with this app, you can effectively capture the design intent and accurately produce 3D models.
So you will get 3D animated model-based documentation and designs.
Additionally, it automatically updates elevations, floor plans, and other structures.
What makes this option in our list stands apart from others is its interface.
It has a wizard-driven interface with technical support and tutorial videos.
So even a naïve designer can create plans and models.
Here you can redesign any space of your home or even build an entirely new design.
Also here you can upload your own photos that can be used as a backdrop.
This application has thousands of 3D graphic designs that can be used for designing.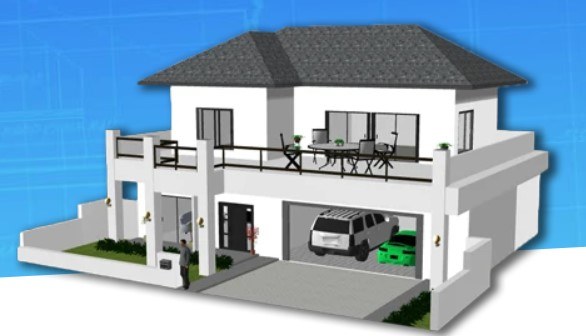 If you are looking for the most realistic 3D home design app then you have got this.
Here you can plan and visualize your house as you like it and make changes accordingly.
In this application, you can create a floor plan easily whether you are planning an apartment, condo, or house.
Also, it offers plenty of customized furniture, colors, accessories, and textures.
It lets you switch between Rendered, 2D, 3D, and other view models.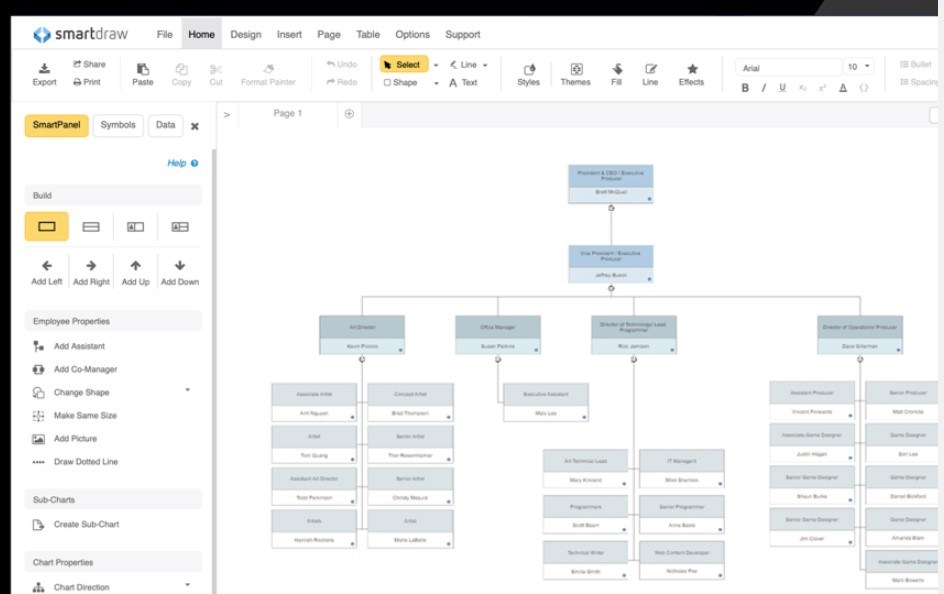 This genius software program is for high–tech professionals who are bound by a budget.
It improves with time and offers its users a supreme user experience.
Here you can create more than 70 types of graphs, flowcharts, schematics, and visuals.
So you can use it to design a home or anything else you want to design.
For your every choice it has numerous customization templates where you will get each and everything you want.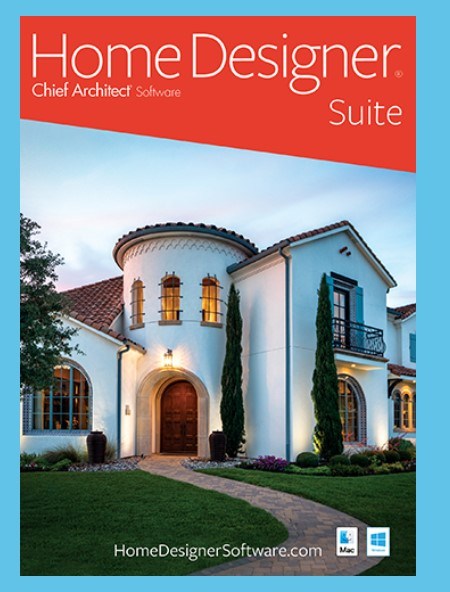 This comprehensive home designing software is for professional interior designers and architects.
It can handle all sorts of light commercial to residential design projects.
You just need to draw elements in the program and it automatically draws 3D models.
Also, it let you choose from a list of building tools and materials.
Here you will get a wide collection of catalogs with various 3D objects.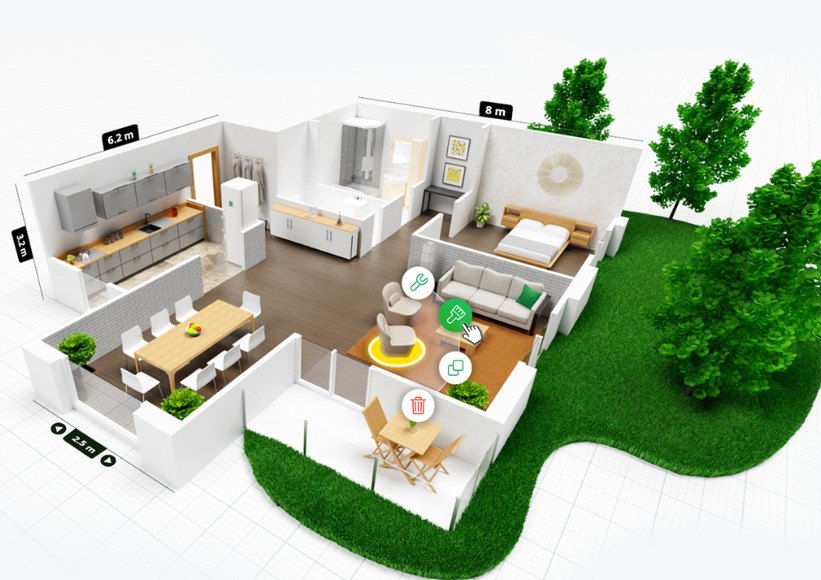 If you don't have any knowledge of interior design even the basic level then this is the perfect software for you.
It is a very easy and simple to use program with user – friendly experience.
Here you can create 3D floor plans with any professional skills or knowledge.
In this app, you will get a massive library of built-in templates and elements.
With to make your designs unique, it is completely customizable.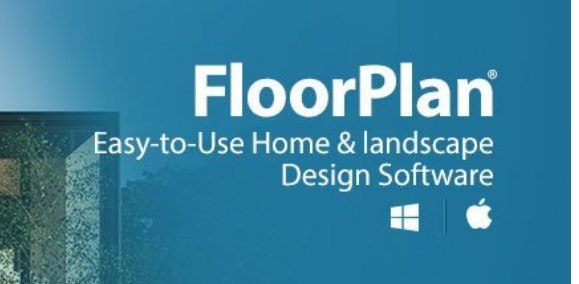 It is a software application for professionals and experienced users of 3D and 2D CAD.
In this app, you will get elevations, parametric architectural objects, and sections.
This will increase your functionality in mechanical as well as architectural areas.
Here you will get photorealistic surface modeling and lighting features.
With this, it comes with seamless external and internal database connectivity with file sharing.
This is efficient and simple home design software that you can't afford to miss.
In this app first, you need to get started with blueprints and then proceed with the plan.
Here you can purchase various accessories and furniture from a whopping collection of more than 12,000 top brands.
It is very straightforward to use and comes with shortcuts that will save your time.
With customized templates and ideas you can add your personal touch to your designs.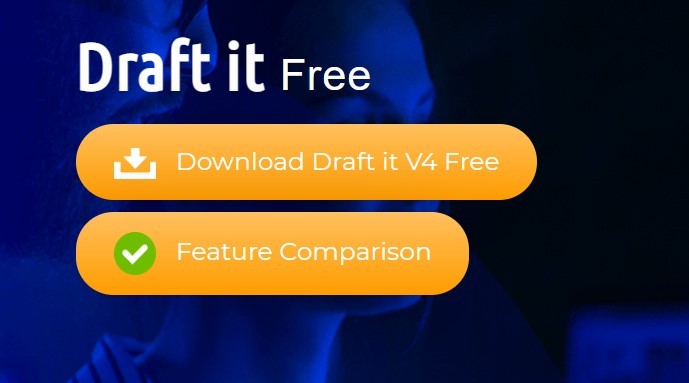 It is a 2D CAD designing solution for architects and interior designers.
Here you will get tons of design components, editing tools, help support, and symbols.
All of them enable a robust drawing of models where you can import AutoCAD files.
In its basic floor plan, you can make diagrams and use other metrics and units.
With these features, a non–technical person can also design a house.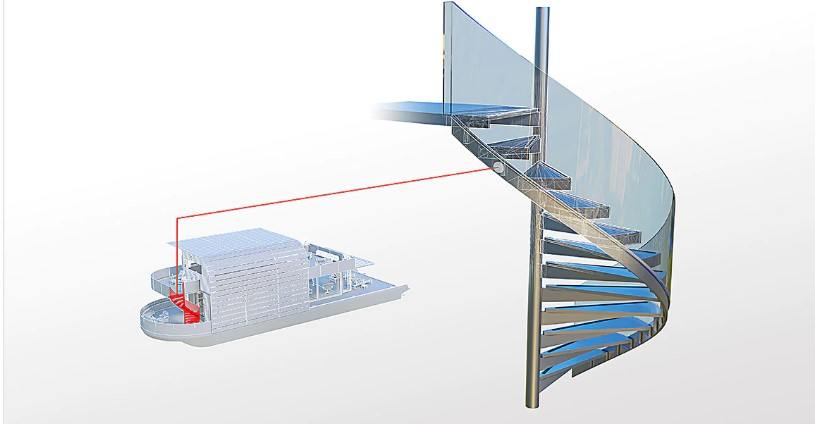 Another building information modeling software with us is this which is powered by Autodesk.
This program can be used in construction fields, engineering, and architecture.
It let the users draw and design floor plans, objects, and elements in 3D.
Here you will get a huge collection of more than 8,500 components that you can use in your designs.
To reduce your workload it comes with automatic generator features for ceiling grids, plans, sections, and elevations.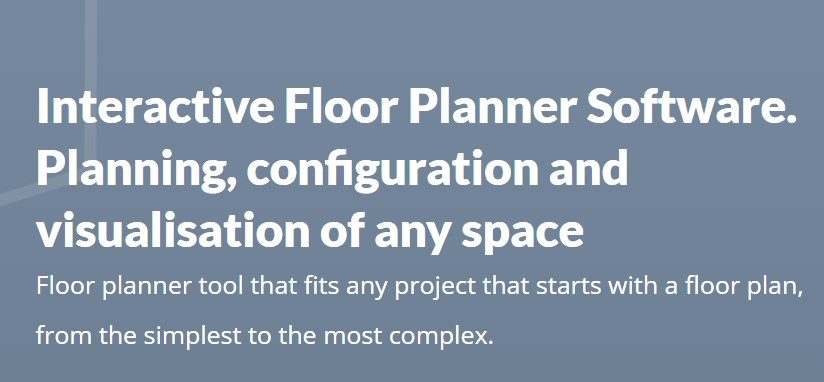 This app is not only a floor plan designing solution but offers many other services too.
It can be used to design outdoor as well as indoor spaces.
If you want to use it for blueprints planning then also you can use it for various purposes.
Here you can plan blueprints of recreational facilities, property development, and buildings.
With that, you can also design your rooms here with easy-to-use features.

One more product from Autodesk is this wonderful software application that is brilliant for civil engineering designs.
With that here, you can also design and plan residential projects and your dream home.
It offers endless features that cover every section of the design.
With civil designs here you can also design maps, logos, 2D or 3D images, and many such things.
Although this tool offers sophisticated features yet it is easy to use and provides basic features as well.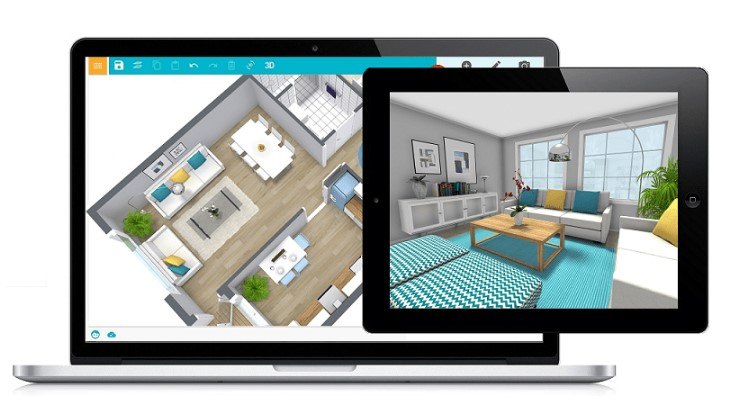 This application is full-packed with amazing home designing features.
Here you can create practical floor plans and home designs with specially curated features.
It has 3D home visualization features that are made for interior designing and real estate industries.
In this app, you will get a virtual tape, labels for furniture, a 360-degree room preview, and colour adjustments.
All in all this tool will organize your home design at every step.
What makes this software unique from all other options on our list is that it offers an AR experience.
So here you can experience augmented reality visualization for better understanding.
It offers four different levels of product visualizations with integrated configuration.
All this makes it digital sales efficient which is what most businesses in interior designing and home designing industries want.
These are the home designing software solutions that you can use for various interior designing, architectural, and home designing purposes.
Conclusion
Whether you are an interior designer or architect looking for a perfect home designing solution or a person who simply wants to make his house a dream home.
What you need is a home designing solution that can serve you at each stage of home design.
Also Read: