We simply know, the apps we use today in our smart phones are cheap and tidy. Easy to use and best to choose, but whose hand is there right beside to make it reach millions of people all together today. We are surely talking about "Android" and the founder of android is Andrew E. Andy Rubin.

Andy Rubin is the former CEO of two well known dazzling companies named Danger Inc. and Android Inc. He founded Android inc and started to create a revolution in the world of smart phones thereafter.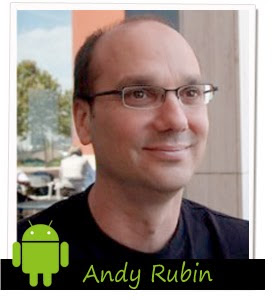 Early life of Andy Rubin
Rubin was born in 1962.
He grew up in Chappaqua, New York.
His father was a psychologist. His father invested himself in a direct-marketing firm founded by him only.
The purpose of the firm was to create photographs of latest gadgets ruling the electronic world.
[irp posts="5121″ name="Send Free Sms Without Registration upto 1000 Characters"]
Education and Career phase:
He completed his study in in Chappaqua, New York with Horace Greeley High School in 1977–1981.
in 1986 he graduated with Bachelor of Science degree in computer science from Utica College in Utica, New York.
He stepped into technology with Carl Zeiss AG, worked as a robotics engineer for the phase of 1986 to 1989.
There after he attended a profession of being manufacturing engineer at Apple Inc. For 4 years.
He is also responsible for bringing a next level of technology with developing an operating system along with catchy interface especially for hand-held mobile devices.
His life has always been motivated to work to bring better to the streets of technology. His inventions are prime witnesses of his dedication and work. It is his ideas which are played on the smartphones of millions of people.
He also played a hopeful role of best engineer at MSN TV for 4 years.
Then he founded android inc and worked profoundly as CEO for 2 years.
Presently he is working at Google. He is mostly involved with the android development going on in Google. He also paid keen interest and innovation in the robotic division in the company.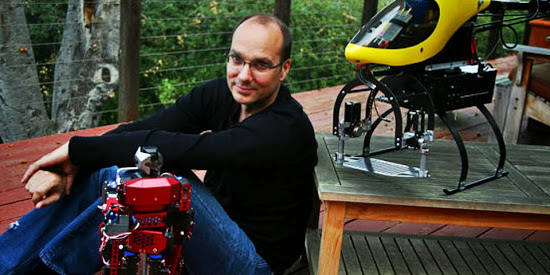 Andy Rubin inventions:
We know, great minds bring great evidences to the world. Same world follows the story of android founder.
He is responsible for bringing many new terms to the world which helped technology to grow to the next level.
He invented methods for managing the network portals. This is basically relates to the domain of network data services.
It helps with dealing portal network devices and better and automatic configuration.
He is also responsible for bringing new dimensions for wireless connections along with the data management for the same.
He has also been cast as the most influential person for mobile technology.
He is a legend who is continuously striving to work and provide better for mobile computing and taking smart phone market to the next level. The world is waiting to see more of his experimentations with robotics now.