Yahoo is basically an Internet portal that facilitates a search engine along with a variety of web sites covering numerous categories.It is as famous as Internet today.Using internet without yahoo is utterly incomplete.Yahoo bubbled up in the year 1994 and There were two people behind this creation.They were Stanford Ph.D. students including David Filo and Jerry Yang.
It was their efforts and intelligence that made our lives so easy and perfect.Just with a single click we are welcomed to the world of the subject we want to know and can explore it to the fullest. Today Yahoo has evolved as one of the leading global and reputed brand of the world.
About Founders of Yahoo!
Jerry Yang is listed in the 25 most influential men on web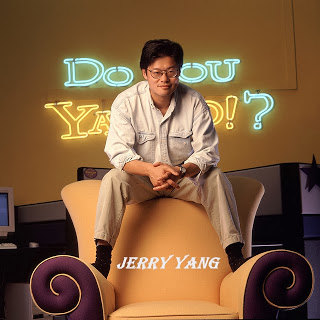 Also he is counted among the 400 richest Americans.
He was born on November 6th, 1956 in Taipei, Taiwan.
Though born in Taiwan but moved to U.S with his family at the age of 10.
He graduated from the Stanford University with a bachelor and master degree in electrical engineering.
As per the MIT TR100 review, he was recognized among the top innovators of the world.
He was married to Akiko Yamazaki, a student at the Stanford University.
Presently he is the member of the Board of Cisco, Alibaba, Asian Pacific Fund and Yahoo. Also he is known to be a prominent member of the Board of Trustees in Stanford University.
David filo is another renowned and talented personality who assisted Jerry in the creation of the powerful search engine, Yahoo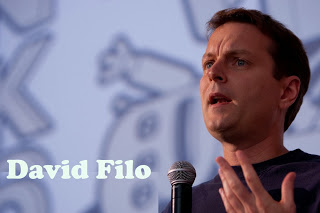 He is an American business, born in Wisconsin. He moved with his family to Moss Bluff, Louisiana at an early age of six.
He graduated from the Sam Houston High School and continued his Ph.D. from the Stanford University.
In March 2013, he was ranked as the 882nd richest man in the world.
Being a philanthropist, he donated $30 million to his alma mater Tulane University in the year 2005.
He is known to be one of the generous and dynamic personalities of the world and people respect him for his contribution in the field of computing.
Both the founders made sure that they kept things cool and fun as they worked. They even named their workplace after the famous sumo wrestler they liked and appreciated… As one hand they worked day and night to complete this big project while on the other hand took things easily and enjoyed every moment that are cherished by them even today. Even though at present both Yang and Filo are owners of a multi-dollar business yet they say nothing a little has changed in their lives.
Yang has bought himself a new exemplary home in Los Altos, California while Filo still resides in the company's headquarters in Santa Clara, California
Interesting Facts About Yahoo
Yahoo was founded in January 1994 but was incorporated in the year 1995, 1st march.
THE FOUNDERS Yang and Jerry added an exclamation mark at the end of Yahoo because "Yahoo" was already owned by another company that produced BBQ.
The owners of Yahoo think of buying Google before it was incorporated. But later dismissed the idea thinking a few billion dollars will be too much to pay their competitor.
Yahoo stocks highest record was at $118.75 in the year 2000 and lowest of about $8.11.
Originally it was known as "Jerry's guide to the world wide web" and was renamed as ("yet another hierarchical officious oracle), Yahoo.
By the year 2009, Yahoo acquired more than 57 companies. More than 70% of those were from United States and rest from other countries of the world.
In the year 2008, due to economic downturn yahoo laid off approx 2600 around the world.
In the year 2008, Microsoft offered to buy Yahoo for $20 billion.
It was July 29th, 2009 when Microsoft and Yahoo entered a deal to give yahoo's search engine, Bing to Microsoft for a period of 10 years.
 Yahoo was successful in launching its new Internet sales system on February 5th, 2007, called Panama.
Yahoo Koprol is a location-based social networking like GPS in Indonesia which actually work without any GPS devices.
You can leave your comments in an online yahoo board using Y!Connect using your yahoo Id.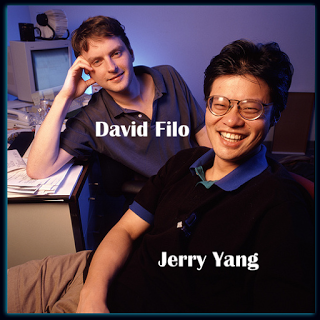 THE FEW Yahoo services that have been closed down include Bix, Blogs, Kelkoo, Jumpcut.com, Yahoo!360, Yahoo! Auctions, Yahoo! Gallery, Yahoo! Geocities, Yahoo! Greetings, Yahoo! HotJobs, Yahoo! Kickstart, Yahoo! Mash, Yahoo! Photos, Yahoo! Briefcase, Podcasts, Tech, Rocketmail and many more.
Yahoo! Next is an future yahoo technology currently in beta testing phase, more or less like Google labs.
Yahoo! Meme is a social service site, popular like Twitter and Jaiku.
Yahoo service that allows developers to search the Yahoo applications based on its search technology is Yahoo! Search BOSS.
Yahoo email service is still the most popular email program in America.
Broadcast.com is Yahoo highest paid acquisition worth $5.7 billion and on the other hand Net Controls the cheapest worth $1 million in the year 1997.
Yahoo celebrated its 10 year anniversary by giving free Baskin Robins ice cream coupons to all the users in the year 2005.
Yahoo that started as a project from two people grew to employ more than 13000 full-time individuals.
After gaining criticism for displaying sexually explicit images Yahoo image search was shut down within a year and new service Flickr photo sharing community was launched.
Thus there was a time when Yahoo was one of the darling services to the internet but it has seen many ups and downs in the recent years and is still planning ahead to launch new innovative services.