To claim communication as a backbone of any enterprise or corporation is not hyperbolic underlying its importance. Smooth communication in a company is essential for its daily working as well to work with clients and other parties.
When we talk about communication in an enterprise we generally talk about telephones that is the most widely used and popular means of communication.
So as an effective means of communication companies need telephonic systems that can efficiently manage their work. For this, a PBX system is the most suitable option available out there.
Here you will get complete information on 10 small PBX systems that can be used by small businesses.
FAQs
What is a PBX system?
A PBX or private branch exchange is a telephonic system in a business or corporation that helps in managing calls internally and externally. With the help of this system, a company can ensure smooth communication.
How much does a PBX system cost?
There is no certain answer to this question because different brands of the PBX system offer different price ranges. Also, it depends on the number of users, calls, and other features.
How do I choose a PBX?
There are many factors on which you can choose a PBX system for your company. It includes user experience, the real total cost of ownership, ease of customization, and many such factors.
10 Amazing PBX Systems For Small Businesses
Let's first share a few words on what a PBX system is in simple words. A PBX system allows enterprises to communicate with people inside and outside of their company over digital, analog, and internet protocol phones.
That is why businesses use PBX systems to contact their staff, team members, stakeholders, and clients. Now let's have a look at such PBX systems,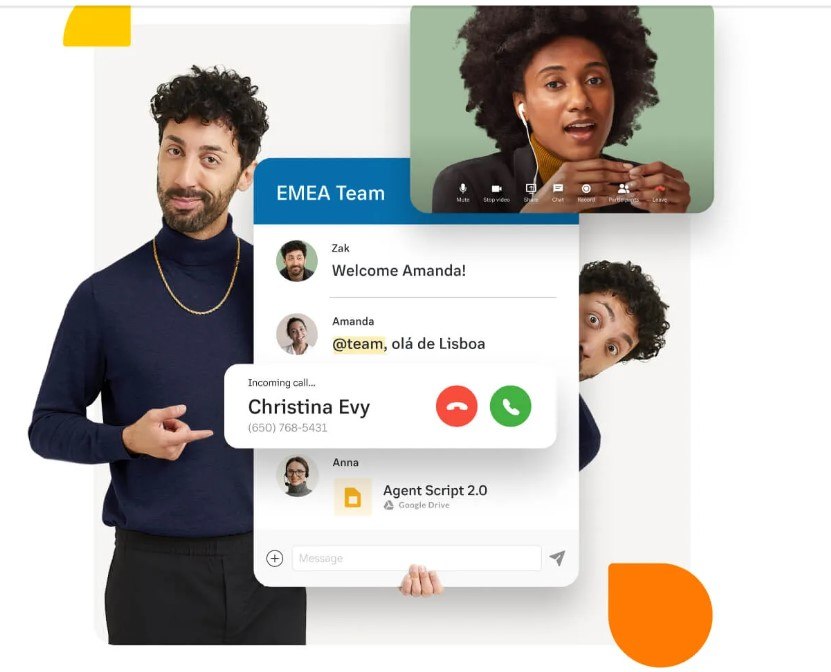 Our first PBX system is this which has ranked in our list because of its features and user experience.
This is a cloud-based business telephone system where you will get messaging, voice calls, and video conferencing.
It is easy to use system that is very much customizable and works well for organizations of different sizes and industries.
In this business phone system you will have calls with HD audio, create local numbers, and extensions.
You can also use your business phone number across various devices, switch calls between different devices, and transfer numbers in the app.
Additionally, you can automatically transcribe voicemails, and set up the shared lines.
It is a comprehensive telephonic system that will improve your working ability and make communication within and outside of the company smooth and quick.

If you are looking for a simple PBX system then don't get disappointed because you have this.
It is an easy-to-use and simple phone system that is cloud-based so no need of installing it.
Here you will get 256 – bit encryption and more than 200 integrations which make your system more efficient to work.
In the features you will have HD calls, conference calls, call barging, call monitoring, automated reports, call recording, and VoIP SMS.
With that, you will also get personalized voicemails which you can use to engage your callers when your telephones lines are busy.
It claims to offer a supreme audio quality to its users which is very true with regards to bandwidth.
As a cherry on the cake, it provides expert support to its users so whenever there is an issue they are always ready to help you.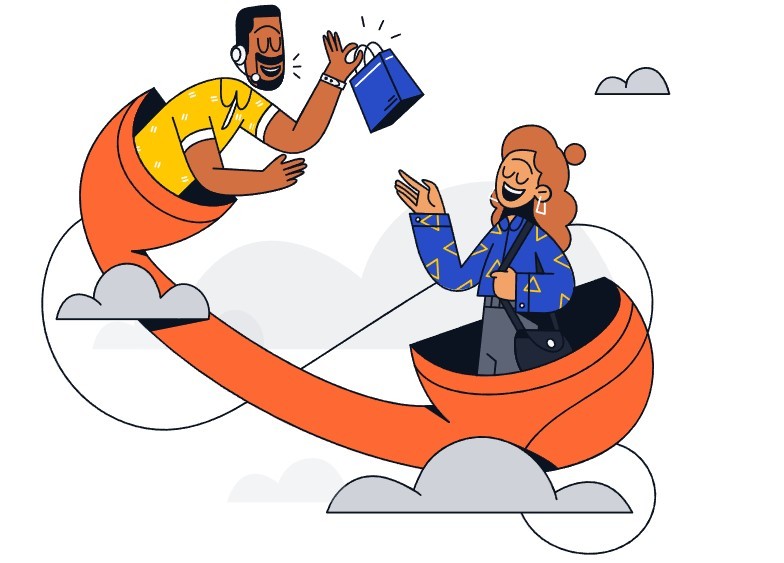 This telephonic system is one of the most used PBX systems across the world used by more than 40,000 businesses of various industries.
What makes it so popular is its versatility in the features that it offers to its users.
It is also a cloud-based system that doesn't need any other downloading, hardware, or maintenance.
Here users can port their current phone numbers, buy new local phone numbers in different countries that include more than 90 countries.
You can also buy toll–free numbers, create vanity phone numbers, mask phone numbers, select a new carrier and use existing carriers.
In the comprehensive features, you will have personalized greetings, direct calls, voicemails, creating shared phone lines.
Also here setting business hours and holiday hours for calls is easy and simple.
With that, it comes with many more wonderful features that make it a suitable match for every business.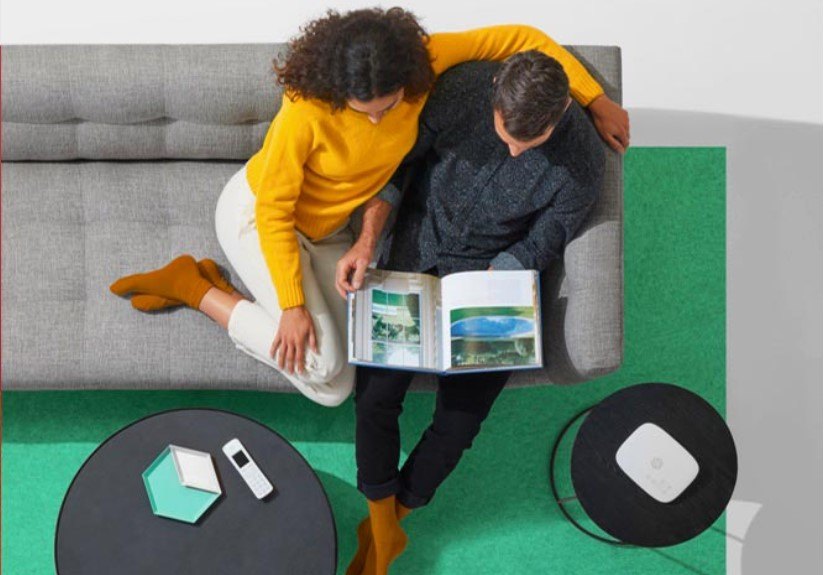 One excellent PBX system for managing internal and external phone calls is this.
This system can be used by any business of any size, small, medium, or large.
As a lucrative feature, it offers crystal clear audio quality in phone calls and with that easy-to-use applications and a bundle of features.
In its features, you can count call management, virtual receptionist, mobile application, ring groups, call parking, extension dialing, and monitoring.
With that, it also offers music when you transfer or hold a call, and you will have call forwarding, voicemails, flexible numbering, and many such features.
It has more than 35 features that make telephonic communication easy and simple.
5.      3CX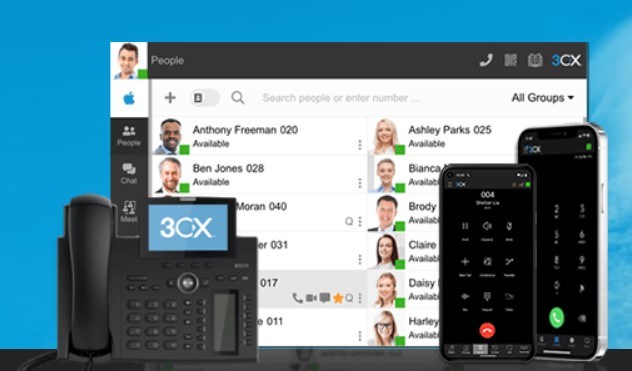 If you are searching for a cost-effective PBX system then look nowhere because you have this.
With being affordable it is also simple to use, comes with superb plans, and offers lots of features.
It offers VoIP calling, video calling, teleconferencing, instant messaging, and a versatile operating system.
Some of its features include unlimited extensions, digital receptionist, auto-attendant, and integrations that can make any task easy.
In the enterprising features, it offers built-in failover, call recording control, standby licensing, and many more.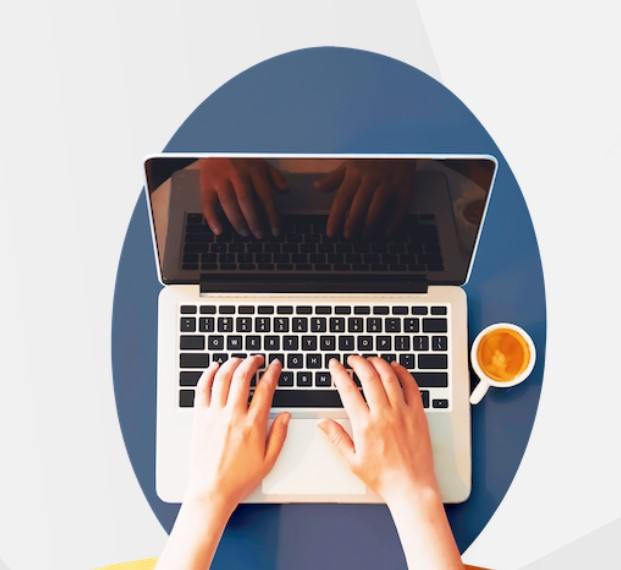 This is one of the best on-premise PBX systems for businesses of all sizes and industries.
Its main objective is to offer a great customer experience through a range of features.
In the features you will get single enterprise identity, single number reach dynamic extension, teleworking, hot desk, auto-attendant, and flexible deployment.
You will also have call routing, call screening, meet-me conferencing, flexible modes for day and night messaging, and a music on hold feature.
With all these features any business can ensure flexible communication within and outside the organization.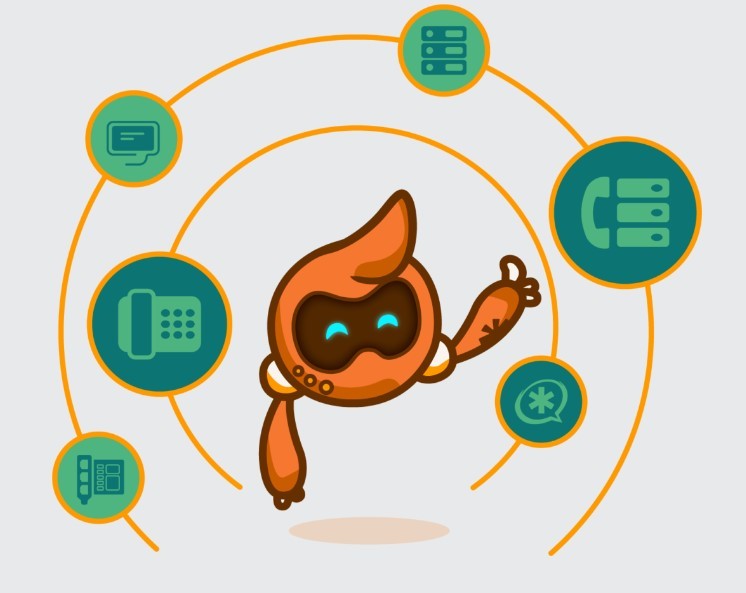 It is a free open source PBX system that offers highly technical features for its users.
Yes, you hear it right it is completely free as it has an open-source framework that is being used in over 170 countries.
In the features, you will get call monitoring, call recording, call parking, call waiting, call queuing, do not disturb mode, caller ID blocking, and music on hold.
With that it also offers remote working support, music on transferring calls, overhear paging, trunking, SMS messaging, voicemail, email, and VoIP gateways.
From the official website, you can access lots of documents, a forum, an active blog, and many other helpful resources.
So with this free system businesses can contribute more to other systems and departments of their organization.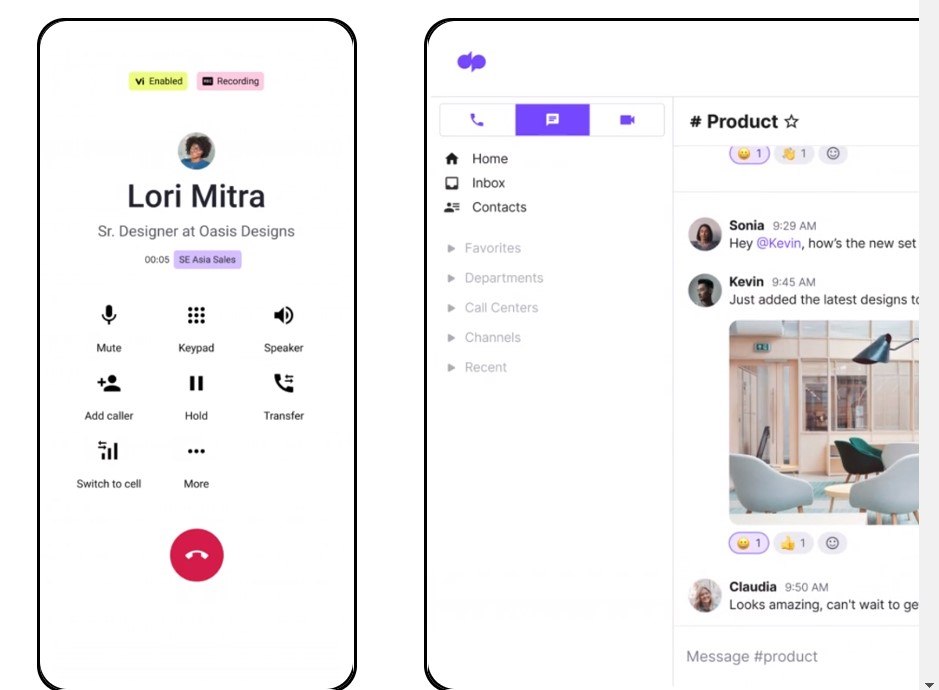 When the world around us is becoming smart and intelligent than how we can afford to miss a smart PBX system from our list.
One such smart AI-powered PBX system with a built-in phone system and cloud-based is this.
It is specially designed for small businesses that have a low budget and looks for such features that are scalable.
This system is very easy and simple to use and comes with magnificent features.
In the features you can count easy administration, high-quality audio and video calls, instant and SMS messaging, HD conference calls, and call waiting.
With that, it also offers easy integrations, support system, portability, hold-on music, call transfer, call analytics, and many such sophisticated features.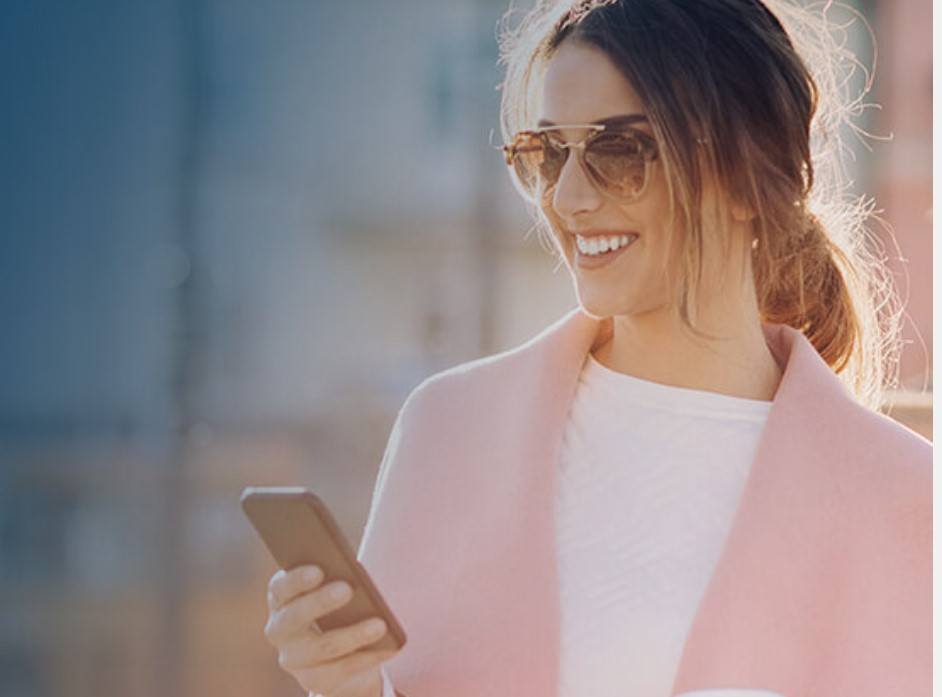 This PBX system comes with an easy-to-use telephonic system that can be used by small businesses that need only limited features.
It is very much cost-effective when compared to other PBX systems for the more or less same features so choosing this system can be a wise decision.
Some of its main features include call recording, remote desktop for remote offices, video conference calls, and broadcast capabilities.
What makes it popular among businesses is its international calls that are much needed when clients come from across the world.
It also has a radio feature where online streaming of conferences is very easy and simple.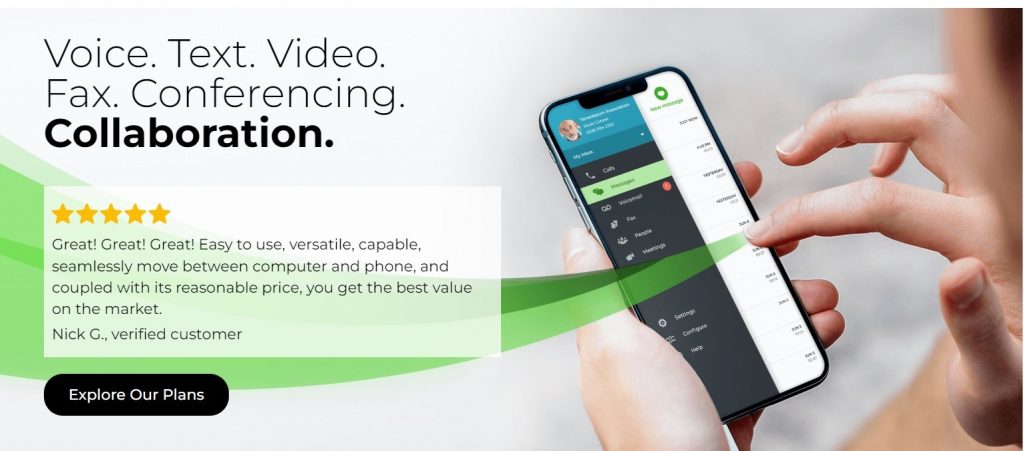 Last but not least PBX system in our list is this which is worth mentioning.
This phone system provides business communication through adapted analog phones or VoIP phones.
In its features, you can count voice calls, video calls, text messages, and other sorts of conference calls.
Here you can either use your business phone numbers or can sustain your old number.
It is a multi-device system that can work with any device and manages calls very well.
Here you will also get a web-based administration site that helps you through any issues.
These are some of the excellent PBX systems that you can use for your small business.
Conclusion
PBX phone systems are a great way of communication within the organization as well as outside it. These systems not only ensure smooth communication but with such amazing features make routine working easy and simple.
If you are choosing a PBX system for your business then keep in mind some points. Like what are pricing plans, what features it is offering, how it works, and many such things.
Making a wise decision while choosing phone systems for your company will help you with scalability in the future.
Also Read: