Established in the year 1877, the Chase National Bank is one of the Big four banks in US. The company currently goes by the name of J.P. Morgan Chase Bank after its merger with J.P Morgan and Co. Chase offers a wide range of Credit cards for its customers, each with its own specific set of benefits.
Types of Chase Credits cards include:
VISA® or Mastercard®
Rewards credit cards
Cash back credit cards
Low introductory APR credit cards
No annual fee credit cards
Balance transfer credit cards
Travel credit cards
Business credit cards
Student credit cards
But in order to use it, first, you need to activate your Chase credit card. If you are wondering how to activate a Chase credit card, then we have got the answer for you. We have compiled three easy ways by which you can activate your Chase credit card and enjoy its benefits: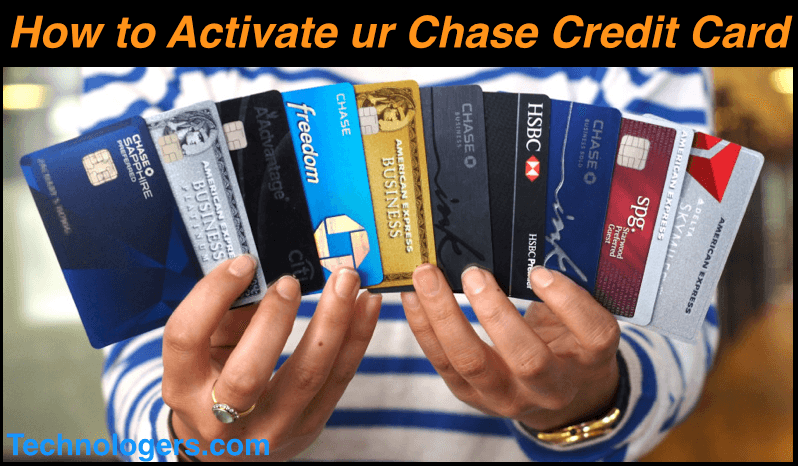 Activate My Chase Credit Card Through Call
When you receive your credit card through the mail, you will get its terms and benefits guide along with it. You should activate your card within days of receiving the card. If you wait for more than a few weeks, then your card might get blocked as the bank might assume that your card has been lost.
Customer Care No. 1-800-432-3117
Once you receive your card in the envelope, read all the papers inside carefully and keep them somewhere safe.
You have to call on a number to activate your credit card and this number will be mentioned on a sticker attached to your card.
It is advisable to call from the registered mobile number (number mentioned in the application) for security purposes. But if you call from a different mobile number, then also your card can be activated. But you might come across a lot many verification questions to get through.
You will be asked to dial your card number or say your card number when the activation process starts. You will then face several personal security questions like "What is your mother's maiden name", "Which college did you graduate from" etc.
[irp posts="5080″ name="Funny Facebook Status Clever Status – Facebook Status Updates"]
Activate My Chase Credit Card through Verification
You can activate your Chase Credit card online too. Just visit the website printed on your card "https://www.chase.com/personal/credit-cards/verify-credit-card" and login. If you haven't registered yet, then enroll yourself into the website.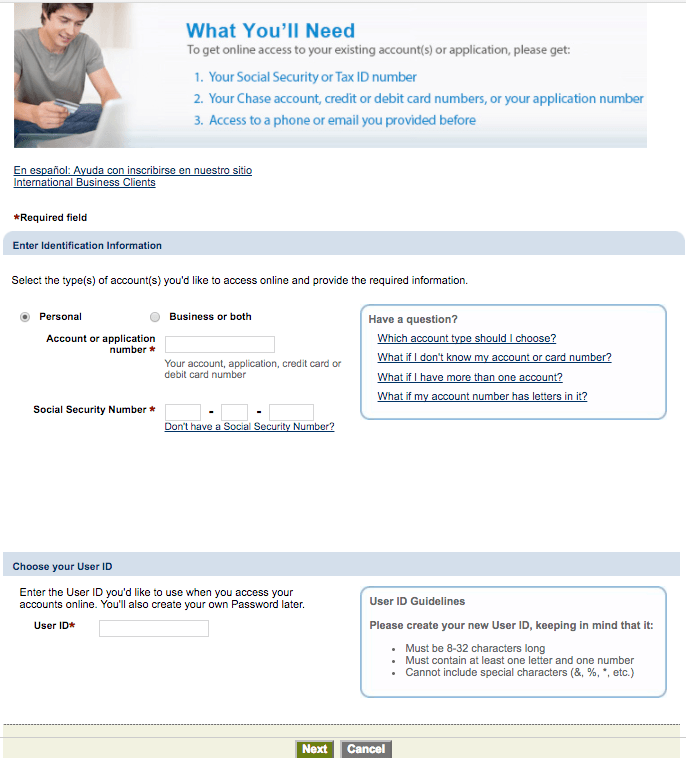 You will have to provide the following info to sign up:
Credit card number
Your Social Security number or tax identification number
Your billing address
Your email id
Once you create your account in the website, click on the 'My Accounts' tab. Select your desired card and then click on 'Activate' and voila…your card is ready to use!
Options to go for if the above ways of activation don't work
In some cases, you might not be able to activate your Chase credit card through call or through online activation process. It often happens when you delay your activation for more than a month.
In such cases, call the customer care service 1-800-432-3117 to help you out. You can also visit the nearest Chase local branch to get your card activated.
After following any of the above-mentioned ways of activating your Chase credit card, sign on the back of your credit card to activate it. Unless and until you have your sign on the card, your card won't be valid.